Got all these new tunes ready to go, but perhaps you've not got a way to get them recorded? If you're a home-bound musician who's feeling hampered by this, why not assemble your own home recording studio?
First of all, building your own home studio is not as hard as you think it'll be. Many of your favourite artists like Billie Eilish, Misha Mansoor, and Singapore's very own Charlie Lim have recorded a lot of their materials from the comfort of their home studio. But you don't have to be a pro to aspire to record your music at home.
There are so many good reasons to record your music at home, whether professionally or not. Right off the bat, you'll save money on studio bookings, which can be really pricey. And you'll have constant access to recording equipment without having to cut an inspiring session short either. Not having to work around these constraints, you'll be able to better indulge your creativity and spontaneity. But most importantly, as Charlie mentioned to us, "It's the equivalent of singing in the shower, there's no judgement."
All you need now is a computer, a few pieces of key equipment, and some square inches on your table. Just refer to the handy gear we've included to see what your budget will get you, and go from there. If you're unfamiliar with the equipment and gear you need for a home recording studio, make sure to check out our handy guide on home recording studio essentials.
P.S. None of these selections include a Digital Audio Workstation (DAW), but if you're looking for a free alternative, you might want to consider checking out BandLab. They've just released their BandLab 10.0 update that has a whole bunch of cool features added to their community-based platform.
Read more: Setting Up Your Home Recording Studio: The Essentials
Home Recording Studio Under $1,000
Here's a simple setup we put together that will be a great starting point for a musician who's learning the recording ropes. It includes all the basic essentials you need to start recording everything from your vocals, instruments and even a MIDI keyboard controller. And you still have spare change for accessories like cables and stands!
Total cost: $845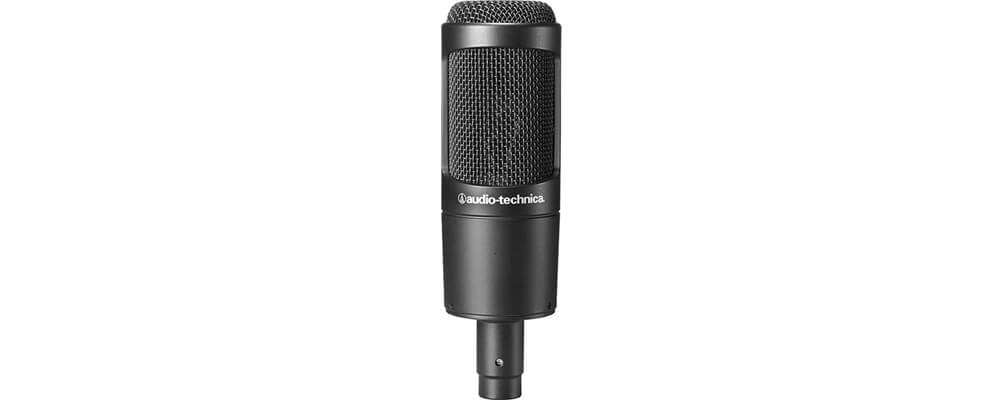 Price: $138
A little goes a long way, and a few handpicked essentials are all you'll need to get started. Even if you're not going to be adding any vocals to the mix, the Audio-Technica AT2020 Cardioid Condenser Microphone will pick up subtle nuances and dynamic ranges of whatever instrument you're playing, thanks to its low-mass diaphragm.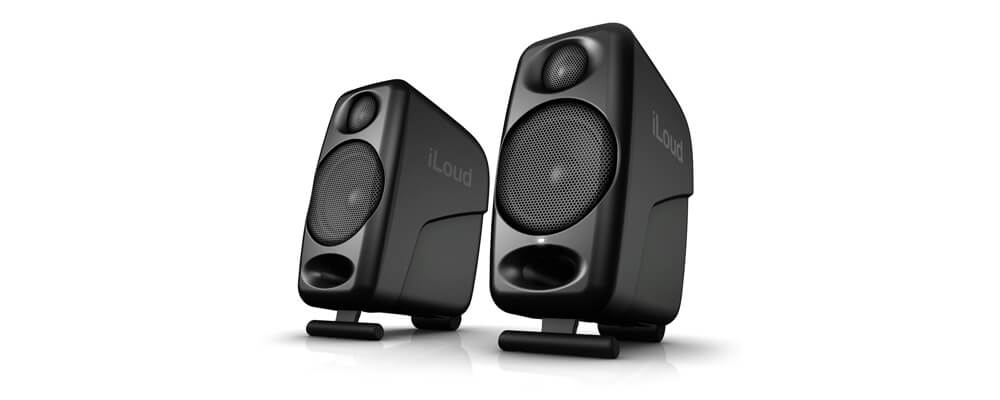 Price: $399
There's much to adore about the IK Multimedia iLoud Micro Monitor Set's linear frequency response. With no colouration to warp the listening experience, you'll be able to accurately judge what's going at the highest or lowest of frequencies. This tiny pair of monitors won't carve out much space on your desktop, so that's an added plus.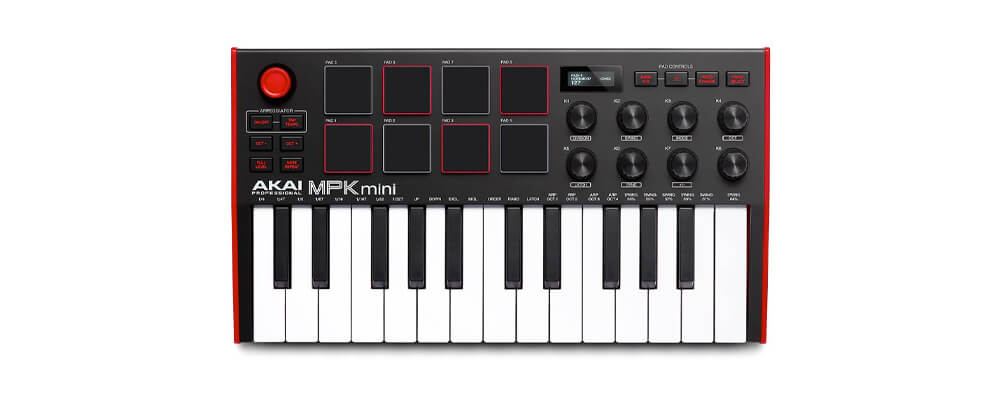 Price: $159
The Akai MPK Mini Mk3 Compact Keyboard Controller is perfect for the composer on the go. Its universal compatibility feature integrates instantly with most production apps out there, and just like a real piano, the 25 velocity-sensitive keys attune themselves to each tiny nuance in your playing. If you're one to march to the beat of your own drum, the 8 pressure-sensitive MPC pads are precise enough to tap out a rhythm on but feel free to loop in a sample playback with them once you're done experimenting.
Focusrite Scarlett Solo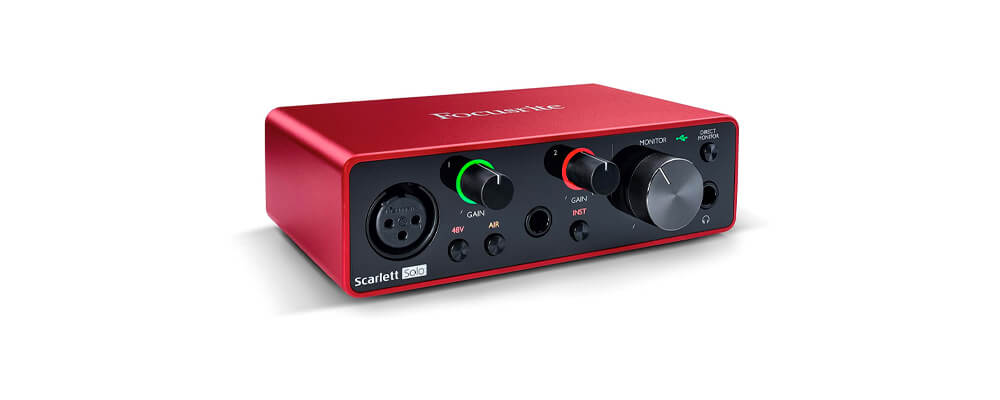 Price: $149
Audio interfaces are an absolutely essential cog in your studio setup. It converts microphone and instrument signals into a format your computer and software can recognise. Without one, you don't have the right tool to begin recording your instrument.
The Focusrite Scarlett Solo's Air Mode cleans up messy audio and boosts details in the higher frequencies, especially paired alongside the 24-bit/192kHz converters that focus on adding clarity to the mix. Its single high headroom input simplifies things – all you need to do is plug your axe straight into the box.
Home Recording Studio Under $2,500
Let's move up a level. Here's a setup that will be great for the recording musician who's looking for a little more polish. This collection features more studio gear that will take your quality up a notch without burning a giant hole through your wallet. Value is key here!
Total cost: $2,173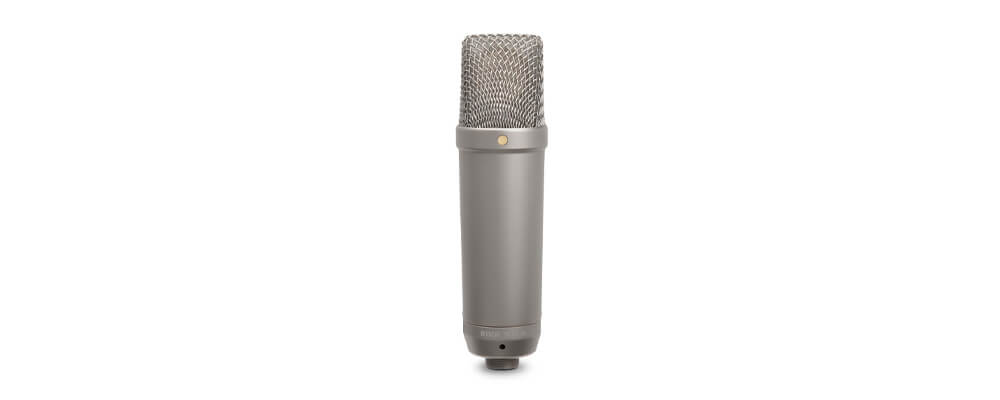 Price: $339
If you're earmarking a larger fund towards a studio, these upgraded basics will round out your arsenal quite nicely. Start with a Rode NT1-A 1" Cardioid Condenser Microphone. The condenser microphone is the industry standard for a reason, that reason being their detail-oriented performance. The NT1-A's large diaphragm is great at capturing vocals and extended frequencies, while the cardioid polar pattern cuts down on distortion from all sides. Whether you're crooning out a smooth tune or styling out an intricate riff on the guitar, what you'll get is an isolated, clear sound with a full-bodied presence. Discerning ears will appreciate the mic's exceptionally low self-noise level of SdB. There's no need to skimp on pianississimo strains here!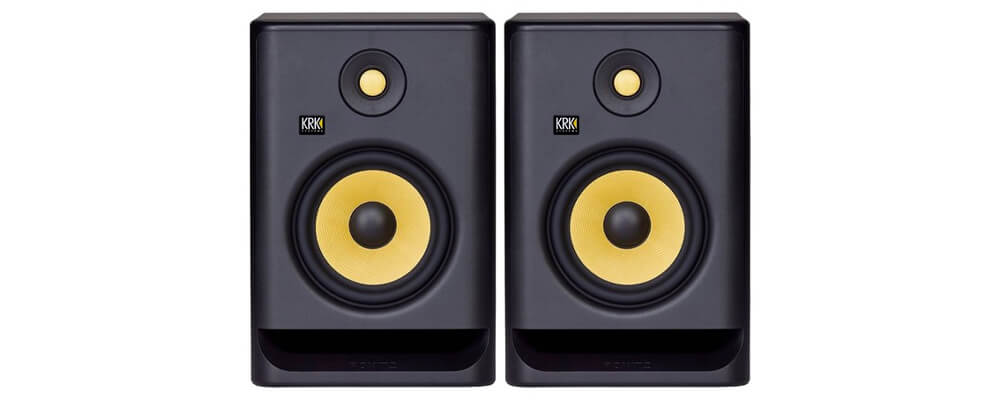 Price: $329 each
Studio monitors are always a subjective affair. Thankfully, the KRK Rokit RP7 G4's bi-amp duo was made to focus on conditioning and accuracy. Matching Kevlar® drivers balance sonic integrity across all frequencies, and the efficient Class D power amplifier keeps things from overheating. Even if your acoustic environment isn't the greatest, the DSP-driven Room Tuning function compensates for that, as does the built-in Brick Wall Limiter. This nifty component kicks in at maximum amp-level, using a low-resonance enclosure to stamp out even the smallest hint of distortion and colourization.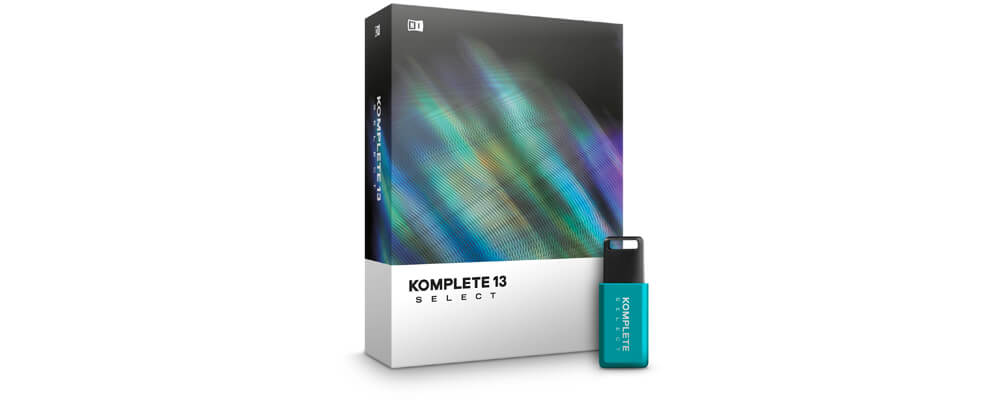 Price: $279
Despite your best efforts in the studio, sometimes you just can't do everything on your own. Give yourself a leg up with the Native Instruments Komplete 13 Select. You'll have no problem turning your one-person guitar solo into a group performance by adding any of the virtual instruments on offer. Go electronic with synthesizers like the Massive and Reaktor Prism, add infinite reverb with Raum, or just let the Komplete finish the job for you with its mix-ready range of more than 11,000 sounds. Whatever end result you're envisioning, you'll be able to make happen with this heavy-lifting software.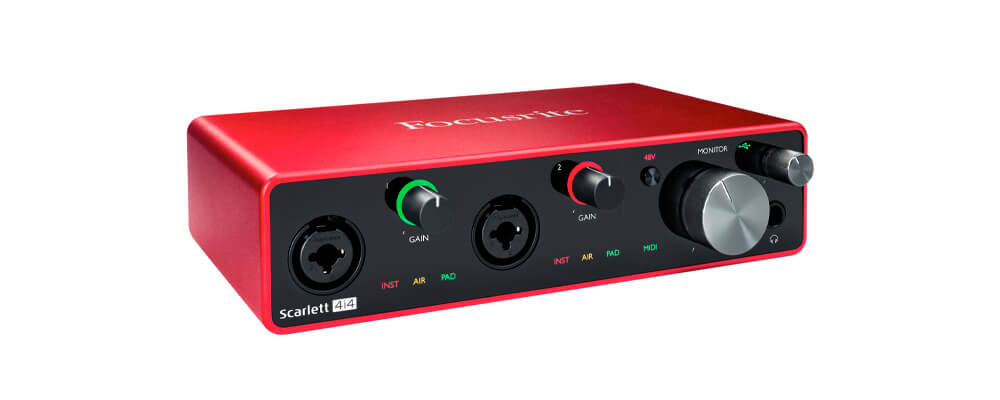 Price: $319
Proof that good things still come in small packages, the Focusrite Scarlett 4i4 petite size belies its capabilities. Four balanced inputs and outputs respectively give you the freedom to build the setup you're looking for, and the intuitive loopback feature seamless integrates stereo feeds from both physical and digital inputs.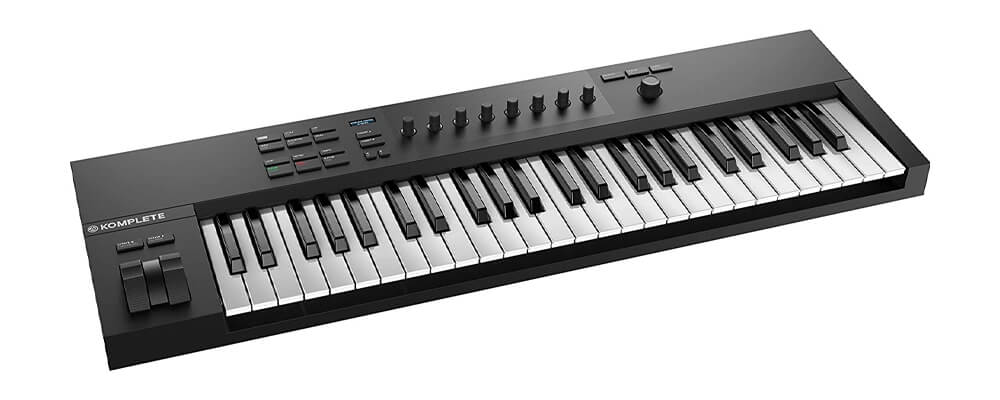 Price: $299
Pair it with the Native Instruments Komplete Kontrol A49 Smart Keyboard Controller – its semi-weighted key-bed resists fingertips just enough that it feels akin to playing a real piano. The Smart Play function keeps you in check with over 100 modes.
Read more: Charlie Lim Takes Us Through His Home Studio
Home Recording Studio Under $5,000
Here is where things get serious! This setup is all about sheer sound quality with no compromises. We're taking out the big guns here but don't worry we're still picking gear that stretches your dollar. Throw in acoustic treatment and soundproofing to your home recording studio and you'll have a setup that will be able to keep up with some professional studios!
Total cost: $4,652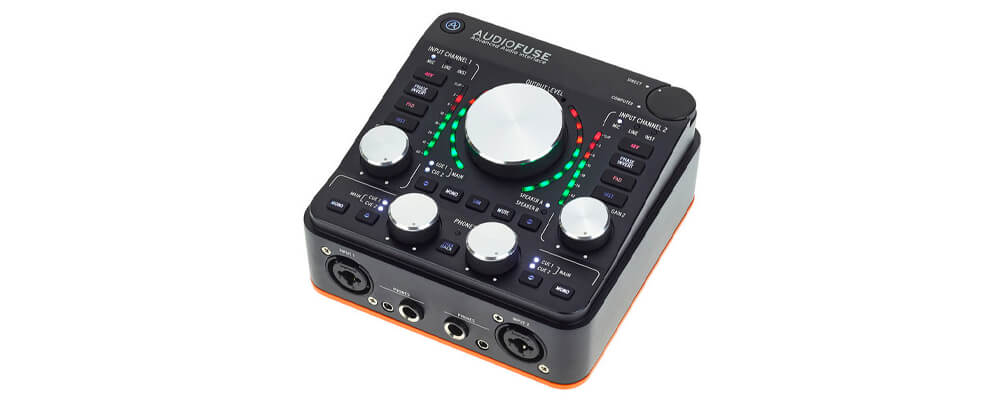 Price: $799
Now that you're playing in the big leagues, you'll need a setup that can keep up with your lofty ambitions. Enter the Arturia AudioFuse Rev2. This meticulously symmetrical 14×14 cube employs twin DescretePRO mic preamps for analogue warmth. Hybrid enthusiasts rejoice, the dual inserts mean that you'll be rocking a digital/analogue setup with minimum fuss, so it's just a matter of preference. And dare we say it, its effortlessly sleek aluminium chassis looks plain good sitting on your desk.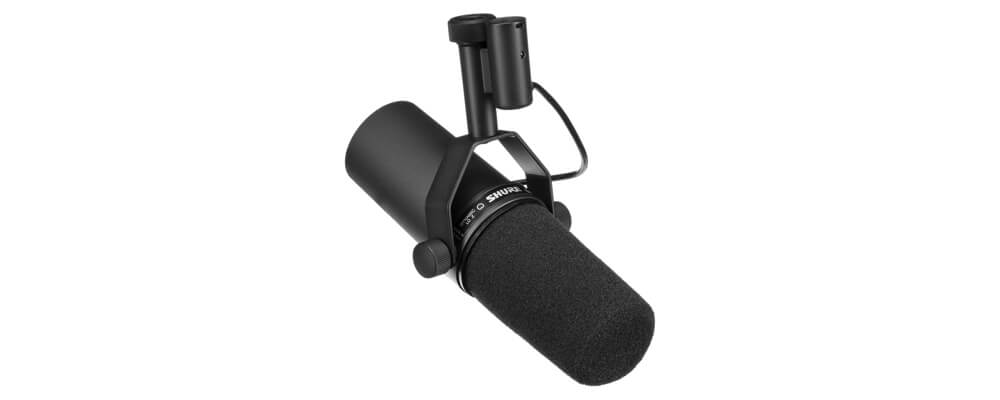 Price: $589
When you're willing to fork out a little more for variety, a dynamic mic is a worthwhile addition to your ensemble, and the Shure SM7B is one of the best in its field. The Grammy-nominated Black Pumas are a fan, as is Conan O'Brien. Initially designed as a boom mic, the SM7B's shape ensures maximum low-end capture, and spoken vocals take on a rich, honeyed tone when filtered through this bad boy. Note the mic's large windscreen and air pocket, cleverly crafted to curtail snaps, cracks, and unwanted background noise without an added pop filter. If you like your music thunderous and booming, the SM7B practically drinks in louder sounds and reverbs with relish. So turn your guitar amplifiers up and bash away at your drums!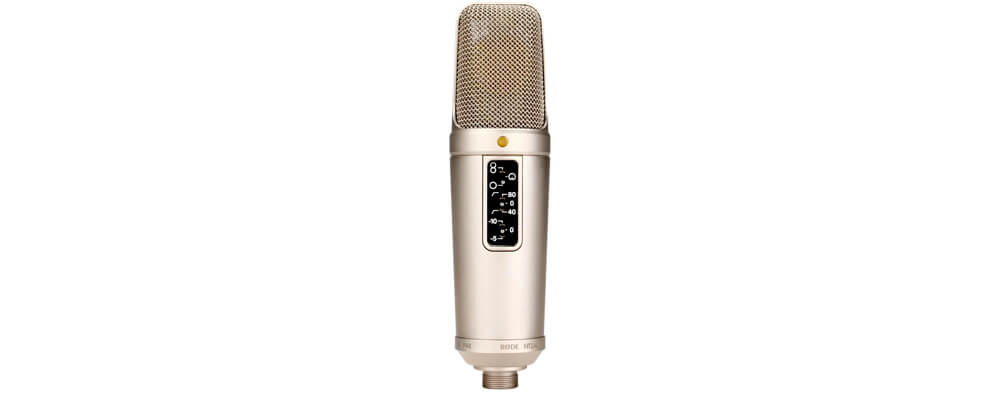 Price: $579
Don't forget about your trusty condenser mic. The RODE NT2-A is a stunning affair to behold, but it's not all about aesthetics with this looker. Its large gold-sputtered capsule seamlessly incorporates three-position pick-up patterns, along with a pad and high pass filter switch. Thanks to the transducer's frequency and transient response, everything poured into it has a velvety tone reminiscent of vintage recordings.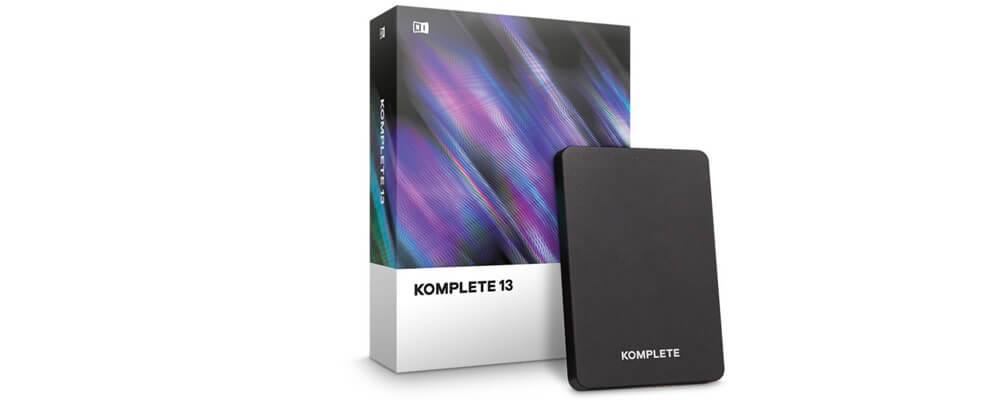 Price: $799
Since you're serious about your music, the Native Instruments Komplete 13's comprehensive toolkit is pretty much the failsafe you'll need. You'll be spoilt for choice with its range of 68 instruments, 36,000+ sounds, and a whopping 320GB of content. Try on the award-winning Kontakt 6 sampling engine for size, pairing it with synths like Native Instruments' flagship, the Massive X. Solid Mix Series processors give you total control of post-production and mastering, allowing you to create professional-sounding tracks that echo the vibes of your favourite tunes.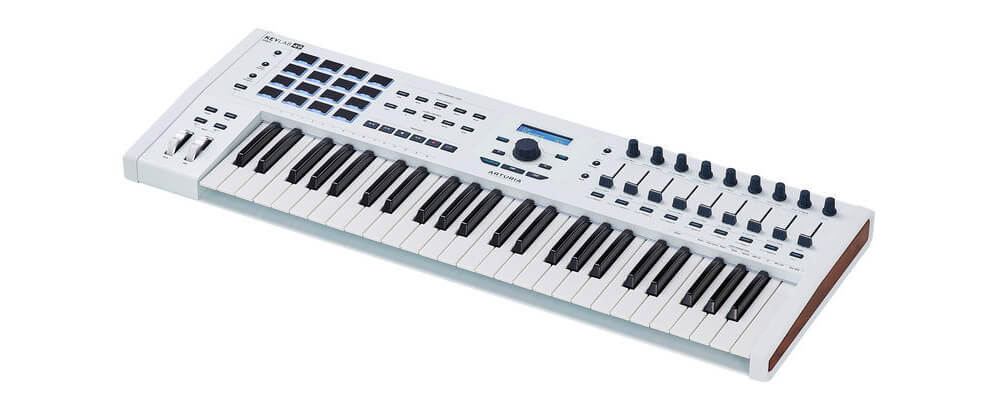 Price: $579
While you're at it, don't forget the Arturia KeyLab mkII 49 Keyboard Controller. For sheer control over your music-making experience, this one is hard to beat. Take in its chic, yet lightweight aluminium chassis – unlike most plastic builds, it'll endure punishing travel sessions a lot better. The features themselves are a marvel – 49 aftertouch-sensitive keys respond flawlessly to the fastest trills and repetitions. While 16 velocity-sensitive pads glow as you tap out an accompanying beat to your synth compositions. Modulate with the five expression control inputs, and use any of the nine onboard faders for drawbar control. The mkII really does it all.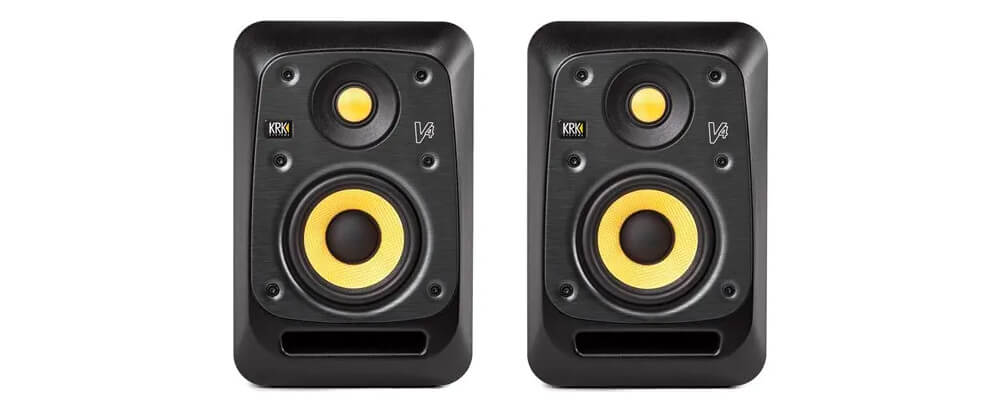 Price: $549 each
While the listening process is highly personal, the KRK V4 Series 4 are some of the best you'll find. These beauties were fine-tuned by hundreds of sound engineers and producers, so any audiophile worth their salt will benefit from having these in their collection. Background aside, let's talk specs. Powerful Class D amps and a 4" Kevlar® woven woofer thump out both a power-packed bass and a distinguishable midrange. 49 user-definable EQ settings give you total mastery over room acoustics and placement irregularities.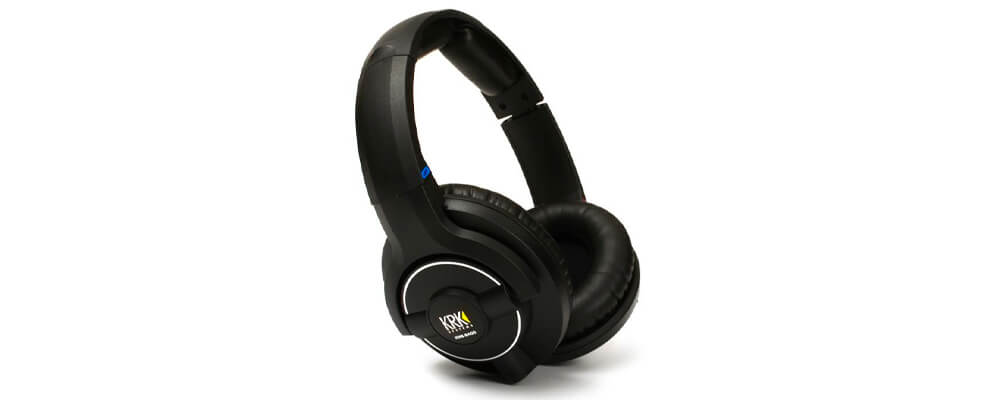 Price: $209
Give your ears another treat with the KRK KNS 8400 closed-back headphones. A pair of cans that accurately reproduce the sonic output of your trusty monitor speakers. With foldable driver enclosures and up to 30dBA ambient noise control, nothing gets by these bad boys! Trust us, their smooth, articulate high-end and low-end detail are second to none. Bonus, the circumaural high-tech memory foam cushions are comfortable enough to wear for hours at a time. So kick back and listen to the fruits of your labour in comfort and style.
---
As you can see, a few key devices should be all you need to get started on your recording journey. At the end of the day, remember that you're the one who determines your music potential. So don't let your budget become a limiting factor!
Burning questions about home recording studio gear? We here at Swee Lee are more than happy to give you a hand. Contact us or drop us an email and we'll help you choose the right gear for you.
If you'd like to check out our audio production and recording gear, head down to our Swee Lee stores. Alternatively, you can also order them over on our online store too. We'll deliver domestically for free straight to your doorstep.
Read more: 2020's Most Popular Studio Gear