Some of the most popular New Year's resolutions are 'exercising more', 'finding a way to destress', and 'learning a musical instrument'. Kill three birds with one stone and try drumming!
Jokes aside, if you're reading this, there's no doubt you harbour ambitions of playing the drums! A great choice, might we add. There aren't many better feelings than buying your very first drum kit! With so many different kits and options to choose from, where do you begin?
To help we've carefully curated a collection of the best drum kits, pedals, sticks and more for beginners to get your grooves off the ground. If you'd rather save yourself the headache of considering all minutiae that comes with picking your own drum gear, hit the button below! If not, let's get to explaining!
P.S. In conjunction with this beginners' guide for drum kits, we're also currently having a Drumsticks, Mallets & Brushes Special. From 24 Jan to 21 Feb, buy 2 pairs and get 5% off!
Read more: A Simple Cymbal Guide for Beginners
Acoustic vs. electronic
First things first. Do you want a standard acoustic kit, or would electronic drums be more your style? Apartment dwellers, take heed. Electronic kits are volume-adjustable and let you plug in headphones for far quieter play sessions. Many of them also have practice-friendly features that'll speed up learning. Built-in metronomes, onboard rhythm guides, tweakable audio effects, and even functions like sound input that'll let you play along with your song of choice.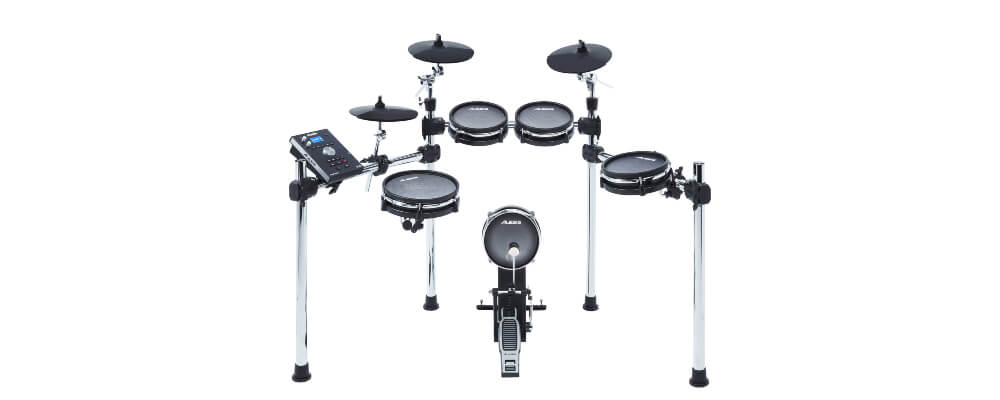 Digital drums usually have pads or heads made of rubber and/mesh. While these obviously don't respond the same as an acoustic drum would, they each possess their own unique characteristics. It all depends on the type of material used. Rubber pads are usually cheaper to produce, and will therefore make for a more affordable kit. Mesh pads, on the other hand, better emulate the feel of an acoustic drum. Some of the newer ones allow for tension adjustment to suit your desired level of rebound.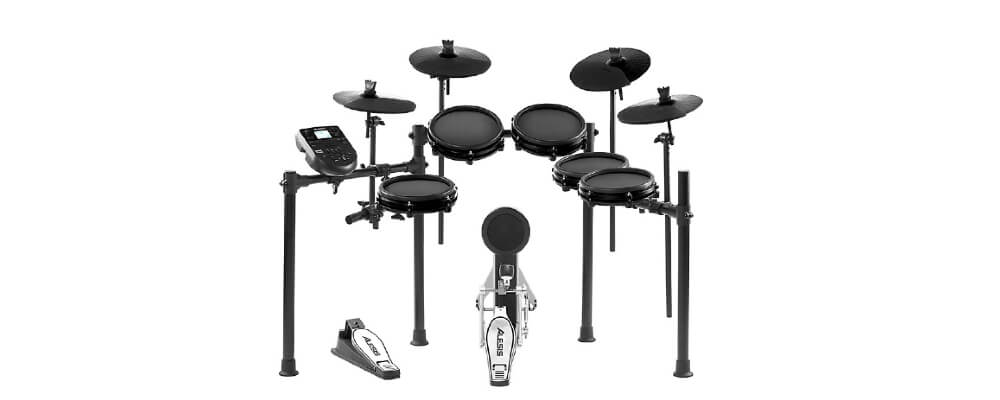 Another important factor is that electronic kits tend to be more compact. They fold and pack away with ease. If you're someone who travels a lot, you'll be able to get in those practice hours while on the road. And it's low-maintenance too, 'cause digital drums don't require tuning. Score!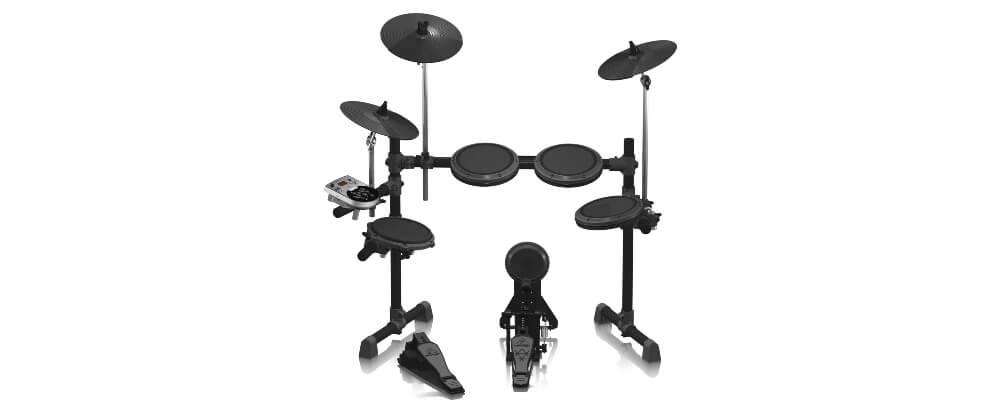 But when you've got the soundproofed space, acoustic drums have their own charm. There's no substitute for the way acoustics respond and sound, particularly if you're performing live on stage. They can also be more affordable in the long run, since there's a tendency to quickly outgrow electronic drum kits as technology marches on. And there's something timeless about playing on a classic acoustic setup. They're cool, is what we're saying.
Assembling a drum kit
If you've decided that acoustic drums are for you, this is your next step. What kind of drums should your collection include? This depends on what you intend to get out of your playing. Even beginners can have aspirations, as long as you stick to them. Here are your basic drum types and a brief rundown of their role – some are more essential than others, but they're all valid choices.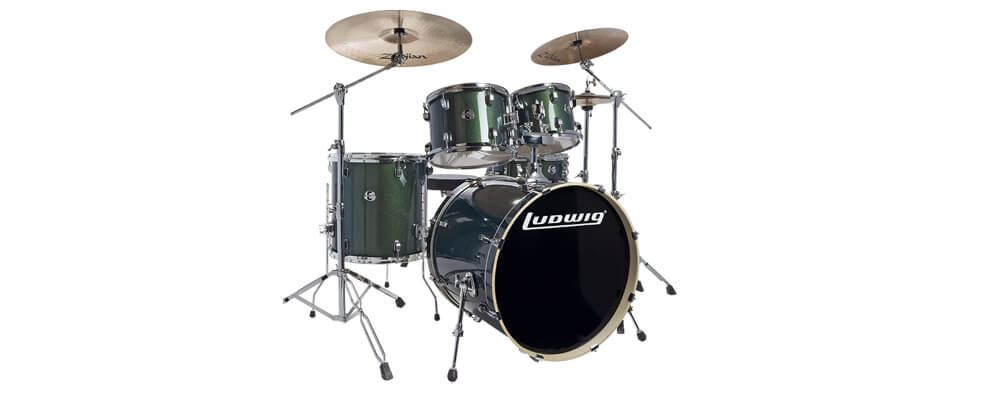 Kick/bass: Kick drums are the easiest to pick out. They're the biggest! Unlike the rest, they're placed on their side and played with a foot pedal. True to their size, they've got the deepest notes. Commonly function as the foundation of a rhythmic backbeat.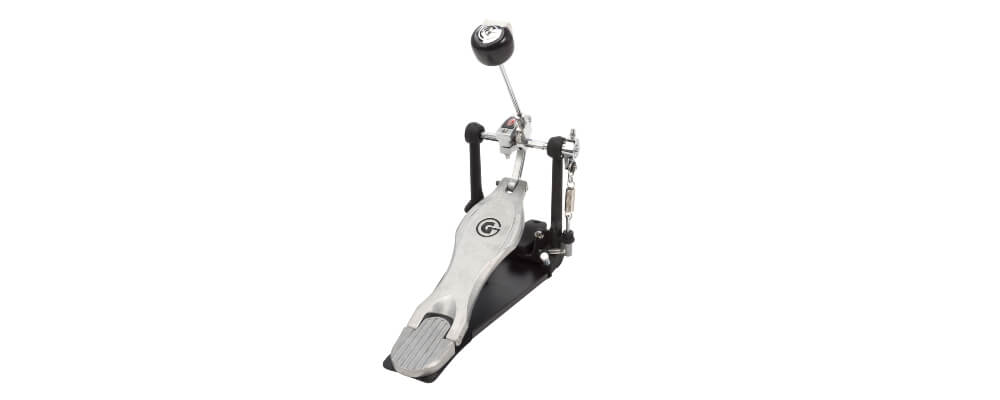 Snare: Often bestowed the cushy position of main drums, snares can also be standalone pieces. As part of an ensemble, you'll mount and place them between the knees when sitting. Their sound tends to be snappy and clean, perfect for musical accents.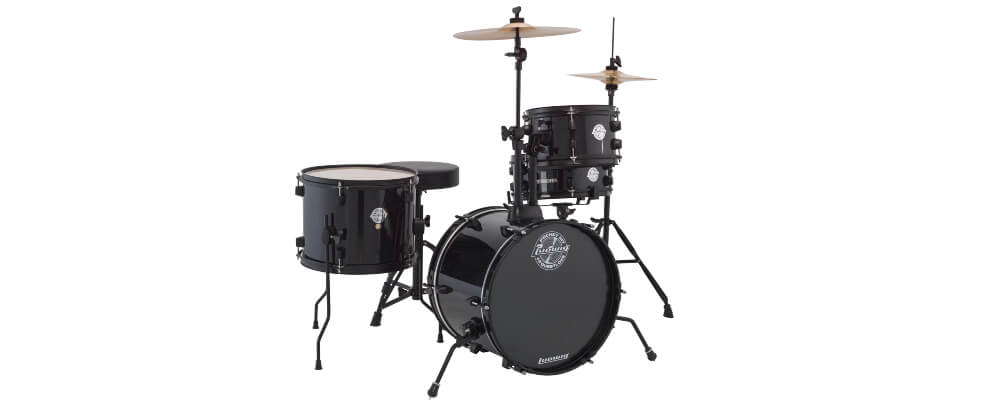 Hi-Hat: A set of two cymbals played with the help of a foot pedal, or hit directly with drumsticks. Both methods produce distinct tones.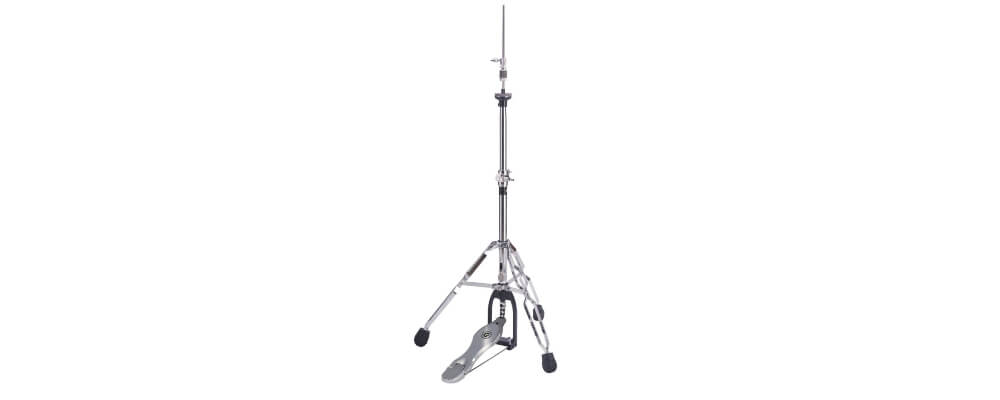 Toms: Also called tom toms or rack toms, these are tuned to different pitches and produce hollower sounds. They come in three variations – high, mid, and floor. Regularly heard in transition phrases, toms impart a decent amount of variety to a beginner's playing style.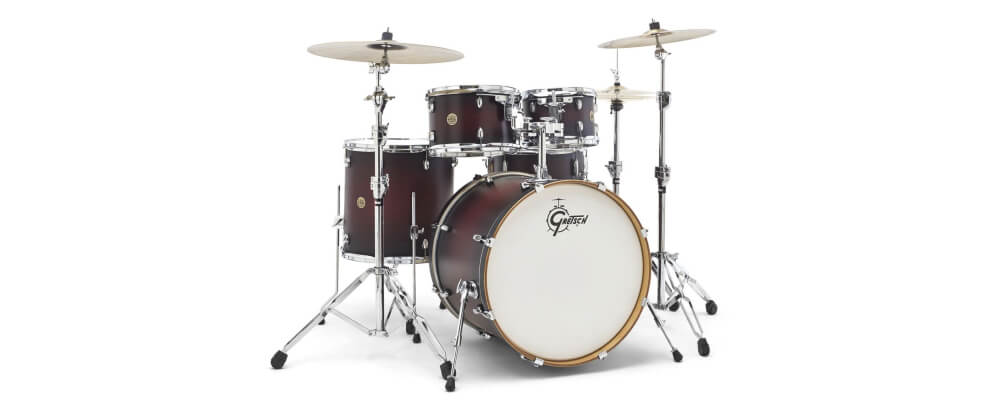 Cymbals: In addition to the hi-hat, there are ride and crash cymbals. Ride cymbals have an open sound that almost floats, ideal for choruses. Crash cymbals, on the other hand, are thinner discs that give a louder, harsher sound. Use them for maximum sonic impact.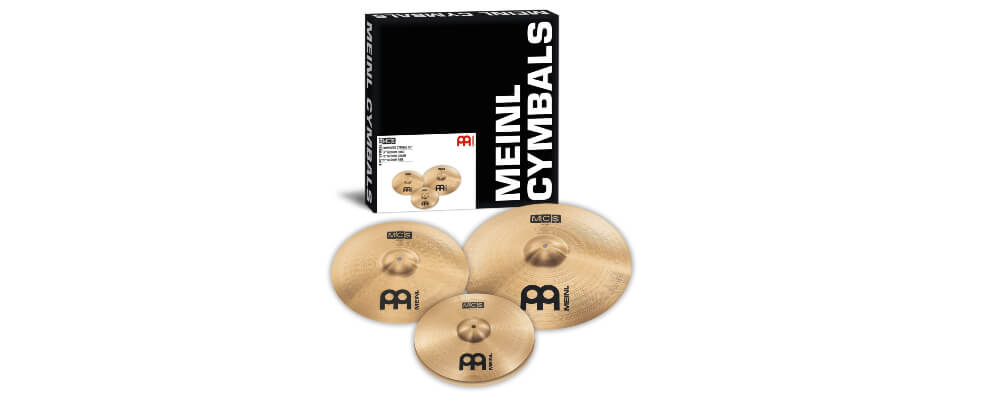 Some drum shell packs come pre-selected for the player. They often cater to a particular genre or setting, like studio, metal, rock, jazz, or fusion. The type and number of drums also vary from set to set, since each individual drum is chosen to complement the rest. Cymbals, hi-hats, snares, and hardware are sometimes not included in ready-made kits, so be sure to check first.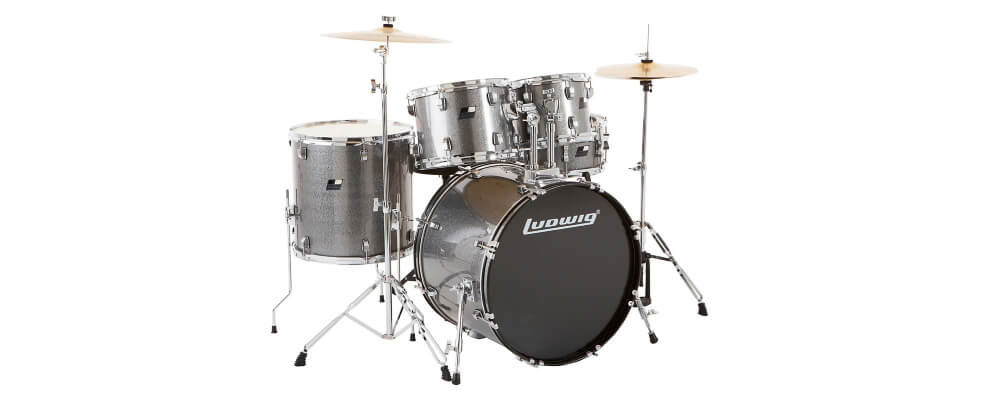 When in doubt, you can't go wrong with a basic 5-piece set and cymbals. The kick, snare, and hi-hat are considered the backbone of a drum set, so this trio is a good place to start. Add a couple of toms, along with ride and crash cymbals, and you should be good to go. Once you're more experienced, you'll naturally swap out or bring in more drums to suit your playing style.
Materials
It wouldn't be a drummer's beginner guide if we did not talk about materials! You might've heard that each wood type possesses its own unique tonal quality. It's a subject that's contentious, even amongst professionals. In all honesty, most beginners probably won't notice these subtle differences unless there's some serious studio monitoring going on. But the materials are still an important factor in choosing the right drum kit for beginners. Choosing a wood that complements the mood you want to achieve, or getting the right type of sound you're looking for will go a long way in your drumming journey. As a rule, harder woods have a robust, "present" sound, while softer woods produce gentler tones that are more forgiving.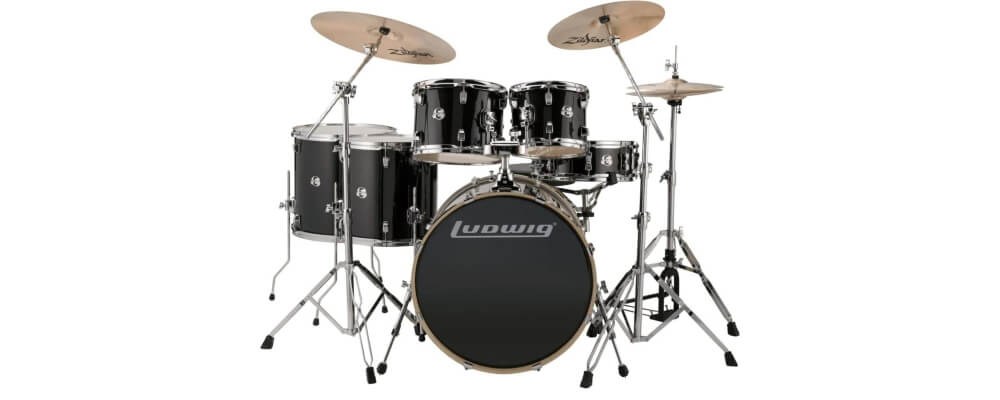 In addition to wood, you'll come across drum shells made from metal or synthetic materials. Types of metals commonly used include brass, steel, and aluminium. Brass has a warmer tone, steel reverberates brightly, while aluminium has a dryer sound. Clear acrylic skins are not just interesting to look at, but also have more punch and projection than wooden drums. Once again, it's purely subjective.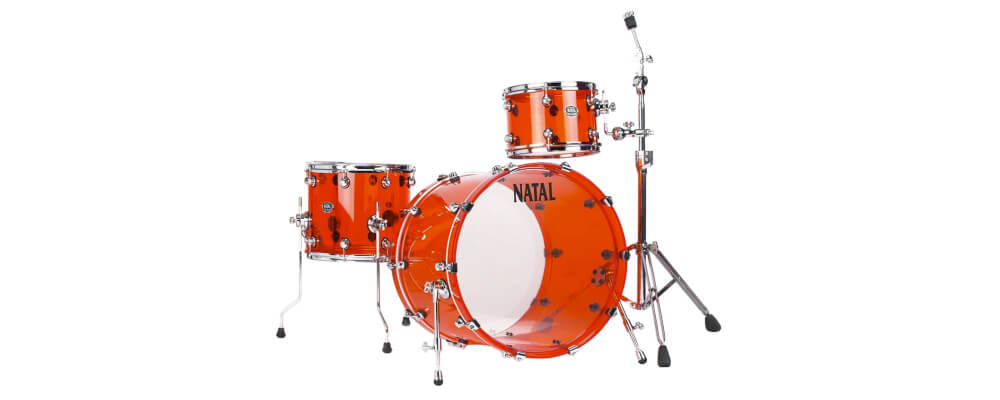 Unlike drum shells, there's no argument that drum heads have a huge impact on how you'll sound. There are two kinds – single or double-ply – and they come in a variety of materials and finishes. One-ply gives you more depth and sustain, suitable for lighter genres like swing, jazz, and soft rock. Double-ply's pronounced attack and heavier sound goes great with metal and hard rock. If you want a more muffled sound with control, opt for coated heads. Non-coated heads will have a brighter, looser sound.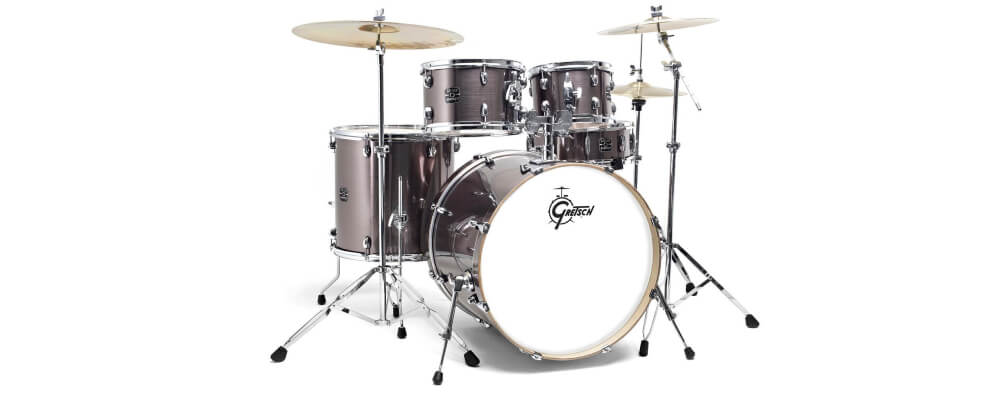 Resilience notwithstanding, it's more important to put together a set that just sounds good to you. Browse around, test out different drums, and have fun with it. One of the best things you can do is to make sure your drums are properly tuned and adjusted. Trust us, that's where you'll really hear the difference.
Accessories
Little things go a long way, so don't forget about good ol' drum sticks. Granted, there are also brushes, mallets, and rods, but that's further down the road. For now, all you need to know are 'S', 'B', and 'A' designations. 'S' sticks are the heaviest, ideal in situations where you want maximum volume. 'B's are lighter and easier to manoeuvre, while 'A' sticks weigh the least, making them ideal for intricate movements. It's entirely down to your comfort and style of play. Just like with drum shells, stick materials can have an impact. Woods, metal, plastic. Just play around with a few and see what works.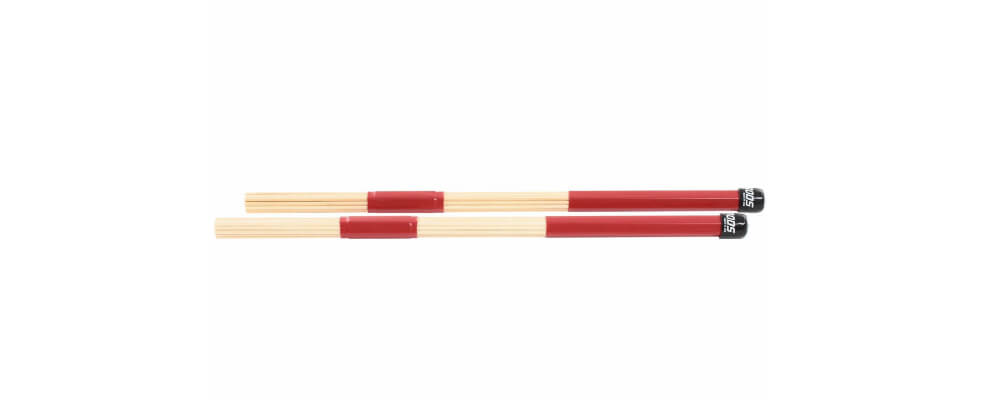 While you're at it, get a comfortable throne. You'll presumably be sitting down for hours, so your behind will thank you. We recommend an ergonomically-balanced seat with adjustable height and a backrest to ensure proper posture. Don't want that back getting bent out of shape, do we? If you anticipate a lot of thrashing about, shock absorbers will provide even more support. Oh, and make sure those feet are rubberised so you stay in one place the whole time.
---
If you've made it to the end of our guide to drum kits for beginners, congratulations! You're probably on your way to becoming a drum expert in no time. Now all that's left is to start looking for that perfect kit. We've made the process easier for you by having a custom-curated collection ready for you – all you have to do is hit the button below!
You can also visit our Swee Lee stores, where we have all the sweetest brands laid out for you to try. If you can't drop by any time soon, our online inventory is the next best thing. Like our drummer's beginner guide? Sign up for our mailing list so you'll be the first to know precisely when any new guides and offers pop up.
Read more: What are the Best Instruments to Learn Music with?