When two brands put their creative minds together, we sit up and take notice. That's exactly the case with MONO and Teisco's new collaboration – special edition MONO x Teisco Vertigo™ Electric Cases in three bold colours and patterns.
Shop MONO x Teisco's Vertigo cases
With the same top-loading, neck supporting, boot ready features of MONO's iconic Vertigo™ case, keep your guitars in pristine condition with an added Teisco flourish!
Read more: Guitar Pedals for Beginners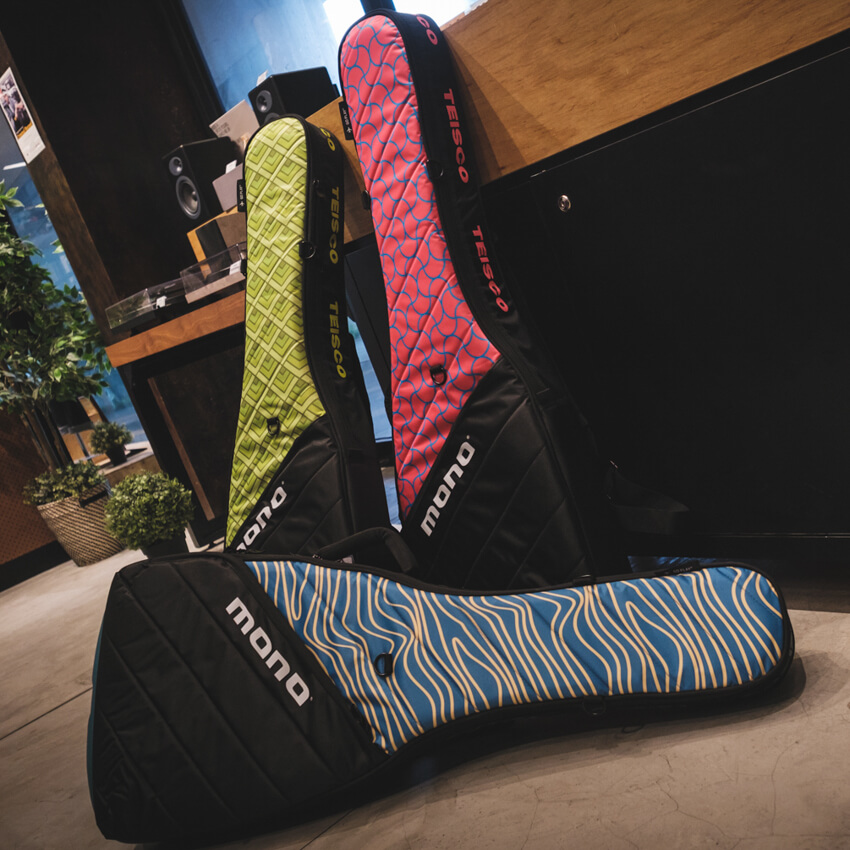 Founded in San Francisco, MONO is the world's leading design-driven brand for the modern musician. Built for creators on the go, their award-winning products run the gamut of instrument cases and pedalboards to backpacks for everyday use. As a testament to the quality of a MONO case, you'll find their iconic cases slung over the shoulders of some of the world's most high-profile artists.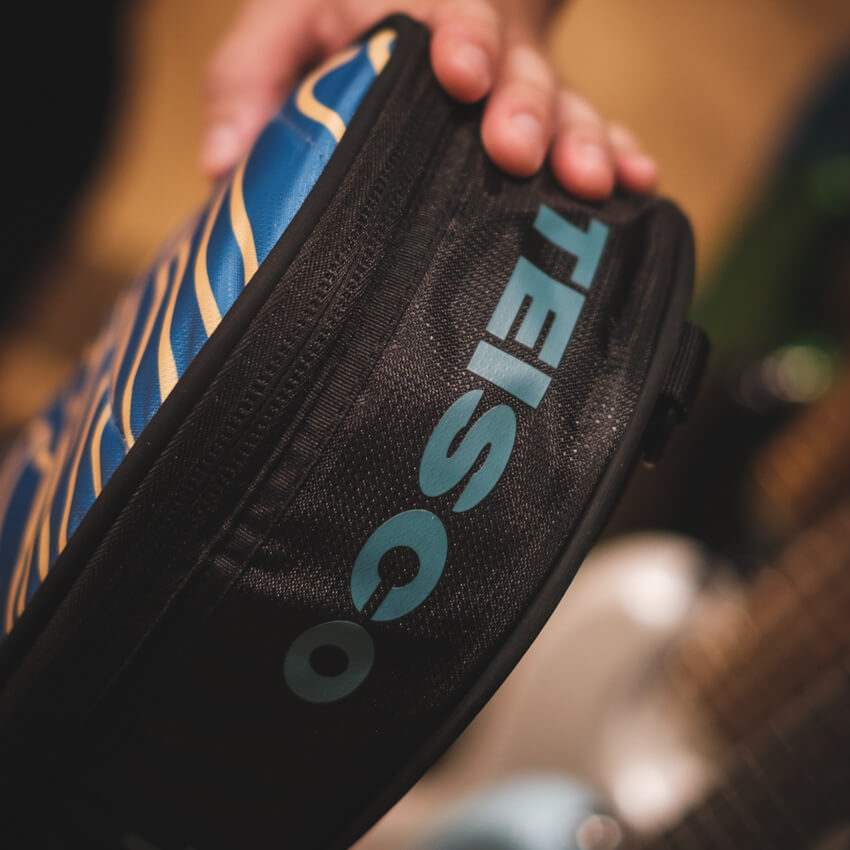 Teisco started out in 1948 as a Japanese manufacturer of affordable musical instruments. In the 60s, the brand gained a cult following amongst bold and free-spirited musicians with its innovative and unconventional electric and bass guitars. Following its relaunch in 2018, Teisco continues to build its legacy of bold self-expression with a diverse range of sound-altering products. Teisco pedals are gorgeous stomp boxes that sizzle up your tone and stand out on your pedalboards.
Vertigo™ dialled up to 11
Combining the sturdiness of military and outdoor gear with the ergonomics of comfortable footwear – MONO's original Vertigo™ is a triumph in design. Now with the vibrant and bold design elements of Teisco pedals into the mix, you've got a design fit for the ages.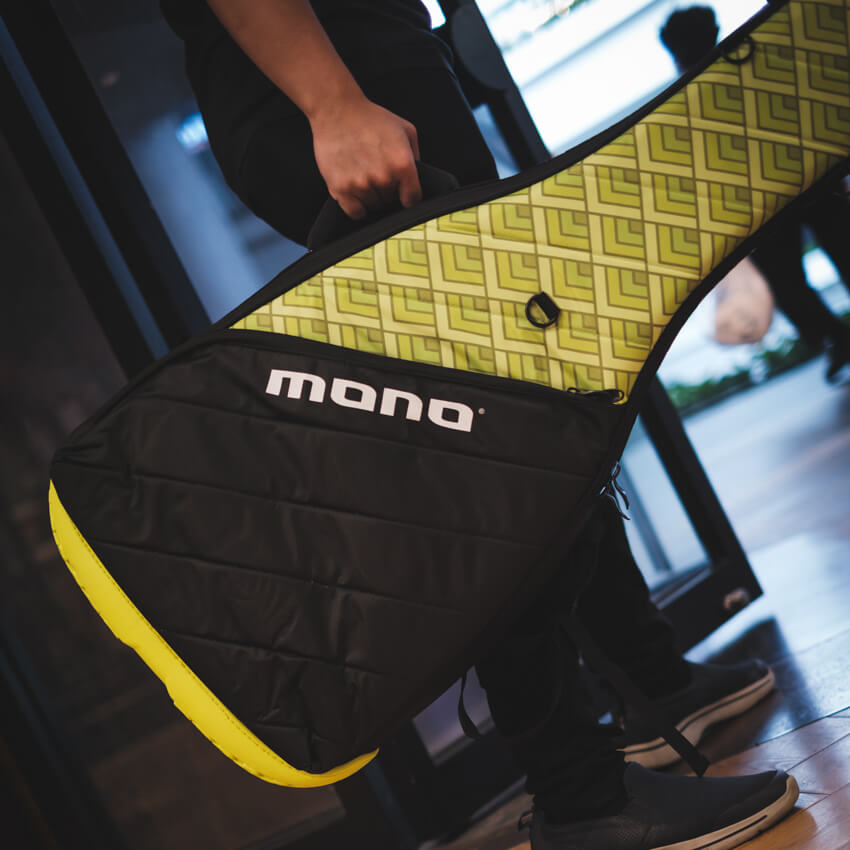 Repping the Vertigo™'s newest looks are three artists currently pioneering their own path in the guitar ambit. Frontwoman of math-rock band Covet's Yvette Young, touring sessionist/producer Nicholas Veinoglou, and producer/guitarist Izzy Fontaine embody the collaboration's bold and spirited approach to self-expression and creation. Fontaine, using Teisco pedals, also created the music accompanying the launch of these special edition cases.
There's a motif and hue to suit each style! Opt for an eye-popping bright green, arrayed in geometrically-pleasing dragon scales. Or think pink with cascading pink and blue patterns that echo the Gingko leaf, a symbol of longevity. Finally, rock up to your next gig in a blue and yellow case inspired by rolling waves and sandy shores.
Serve and protect
You won't need damage control when it comes to the Vertigo™ case. The base of the Vertigo™ case is befittingly called the Boot because it comes with a custom-moulded Hypalon rubber outsole and EVA insole, preventing strap pins from driving into your guitar's body even through vertical drops. Hypalon is the same industrial rubber used by the military to create inflatable rafts but on the Vertigo™, it acts as a slip-proof, water-tight barrier between your instrument and any wet surfaces.
All MONO cases are made from materials rigorously tested to withstand the elements, abrasion, and tons of impact. Case in point – the Vertigo™'s water-resistant (animal-free) Sharkskin shell fends off both water, heat, and light damage. On the inside, a plush lining softly confines the guitar, maintaining the integrity of delicate accessories and custom finishes.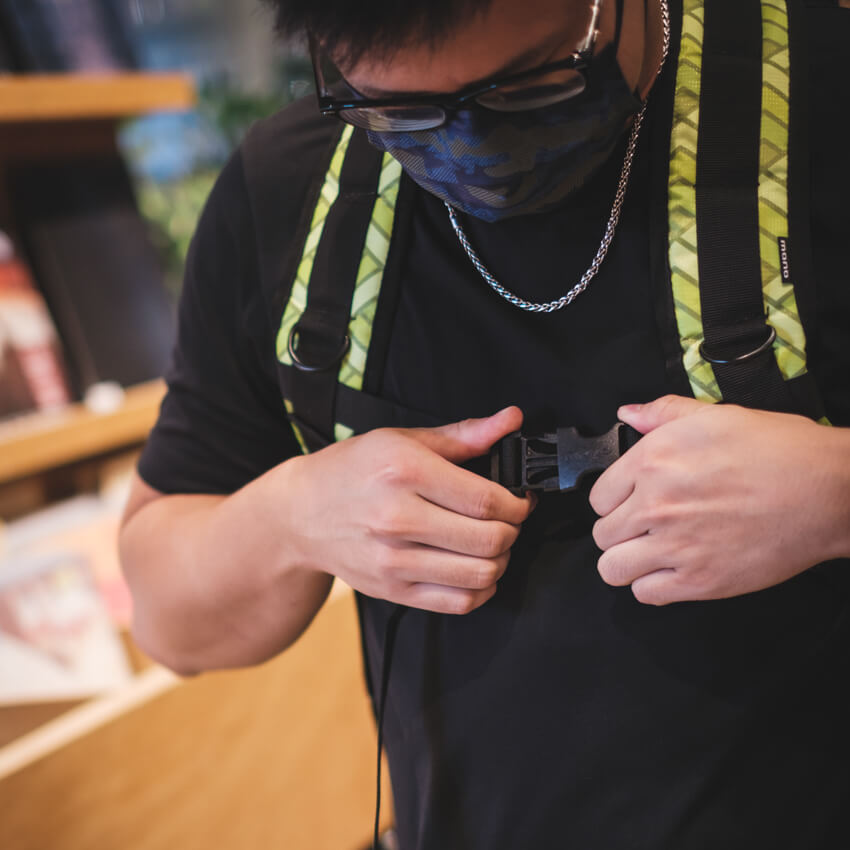 Though weighing 75% less than its hardcase counterparts, the Vertigo™'s integral ABS panels provide your instruments with just as much protection. Not convinced? The case's reinforced outer shell absorbs and deflects brute impact away from where your guitar would usually be most vulnerable.
As a final touch, the Vertigo™'s handles are bar-tack stitched and reinforced with steel rivets for extra strength. Despite being hard-wearing, they're also incredibly comfortable to hold due to high-grade industrial webbing. That comfort carries over into the thoughtfully positioned shoulder pads that ensures that your case is slung lower to avoid hitting ceilings and entryways.
Open wide
Unlike most traditional guitar cases, the Vertigo™'s design incorporates a hidden diagonal hinge on the front panel of the case. Powder-coated steel zippers run from the top, so the case easily opens out and towards the right. There's no need to lay it down on a flat surface, just pull your instrument out from the top and get to playing. Nearly every standard-bodied guitar in the market fits a Vertigo™ case. Teles and Strats, Les Pauls and SGs, and even the occasional non-standard sized axe, make the cut.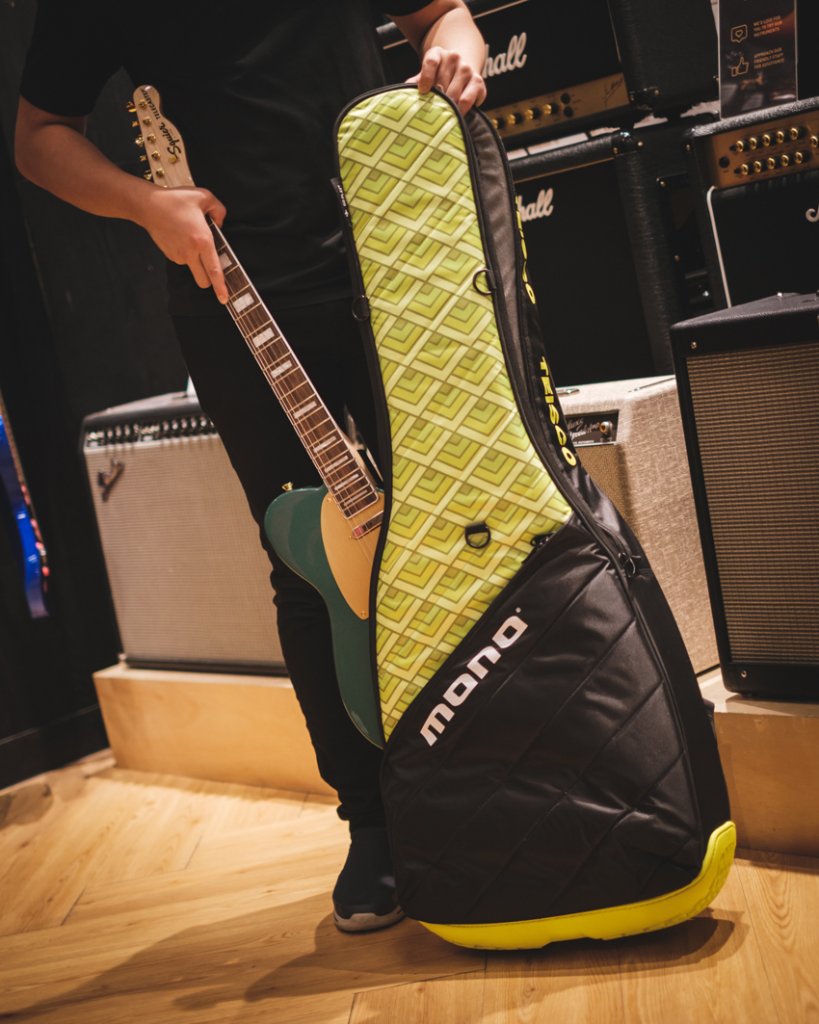 There's also nothing better than extra pockets, and the Vertigo™ knows this. Its large flush pocket bundles up straps, cables, and other necessities. Capos, picks, and other tiny items go into the smaller interior mesh pocket. The case also comes fully equipped with triple D-ring attachments that tack on to the Classic Tick Accessory Case which fits anything from a mini pedalboard to a few mics. If you want options, MONO has it!
Brace yourself
Part of the Vertigo™'s massive appeal comes from its fully re-engineered Headlock® neck suspension system. It replaces the usual strapping, buckling, or belting with an innovative neck bracing feature. Simply place your guitar in the case, and the Headlock® 's top section will automatically clamp down over the neck, securely gripping it in place. The instrument remains snug and safe even if the case falls backwards or takes blows from the side.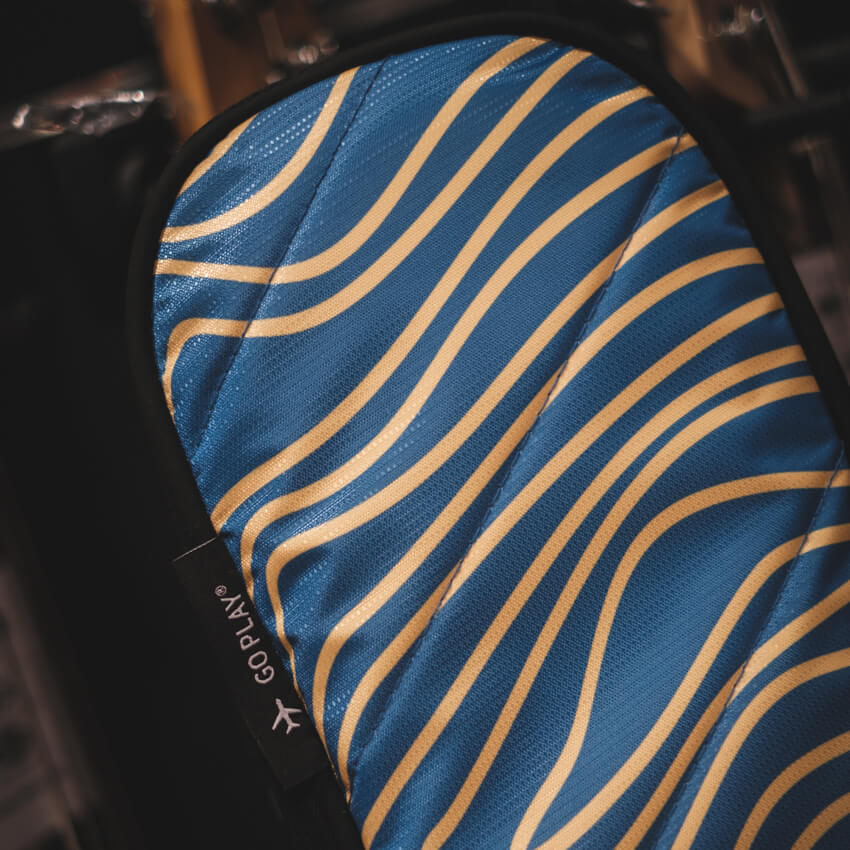 Tilted headstock guitar owners, you're welcome! The moulded Headlock® easily fits most standard and wide-width guitar necks, be they 6-, 7-, or 8-stringers.
---
Can't wait to get your hands on one of these MONO x Teisco Special Edition Vertigo™ Cases? Luckily for you, these bad boys are already on our shelves. After all, we'd do just about anything to keep our instruments safe, and there's no better guarantee than a Vertigo™ case. It'll keep your mind at rest, and your guitar at its best.
Shop MONO x Teisco's Vertigo cases
MONO and Teisco products are always the cream of the crop, and we're proud to have them at all our Swee Lee stores. To see what else is on the roster, give our online catalogue a quick once-over. Rest assured, this won't be the last collaboration we bring in, so sign up for our newsletter to make sure you're there for the next big reveal.
Read more: Tone Chasing: Evidence Audio Cables