Why pay more for premium drums? Join us as we cover all you need to know about entry-level drums vs higher-end drums!
Ever since cavemen figured out that banging on objects produced interesting sounds, percussive instruments have remained an integral part of the musical soundscape. It's the 21st century, and drums are still the backbone of almost every song.

How else would you explain the sheer number of drum sets out there? From the wallet-friendly entry-level drums to the downright extravagant – there's a kit for every budget. But have you ever wondered if price really matters? And if so, why?
Shop Our Latest Drum Arrivals
Entry-Level Drums vs Higher-End Drums
Whether you're a novice contemplating their first splurge or an old-timer sniffing out a replacement instrument, this comprehensive guide might clear up some of the confusion. If you're a pro who already knows all the answers, maybe stick around too? You might learn something new.
Read more: Learn a New Instrument: Drums and Percussion Picks
Drum Shells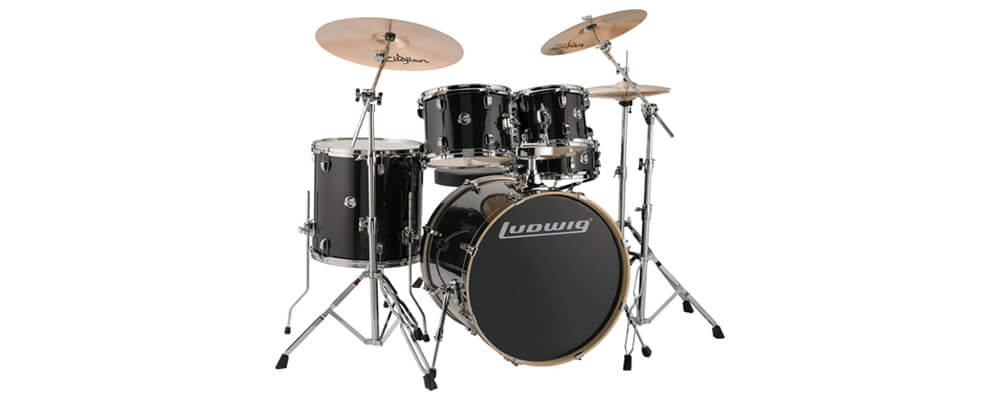 This one's kind of a no-brainer. Some woods are cheaper than others. These tend to be softer varieties that undergo simpler processing. Think poplar and luan, for example.
Chances are, most entry-level drums will utilise inexpensive woods to keep prices down. Likewise, high-end sets might choose to use premium woods like maple, mahogany, and bubinga, to name a few.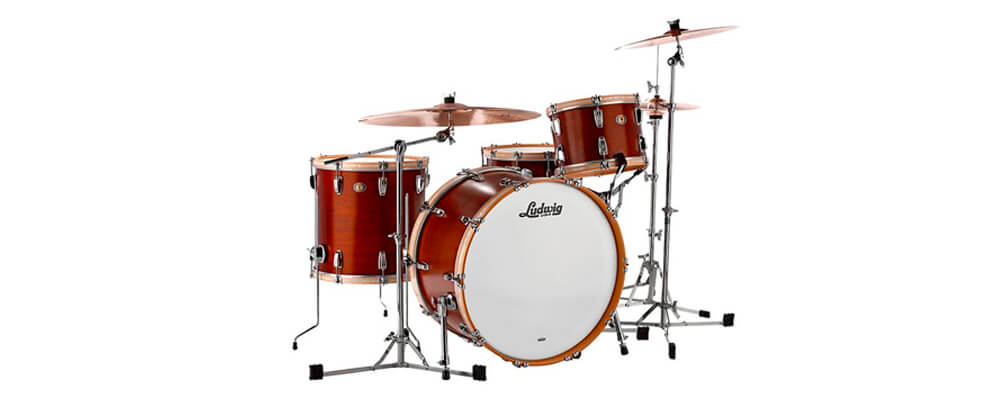 If you have a particularly keen ear, you'll get why some musicians gravitate towards certain types of woods though. Each one has its own tonal identity. Mahogany is known for its vibrancy and warmth. Cherry, on the other hand, is bright and punchy. All-rounder maple offers an equal amount of high, mids, and lows.
Nowadays, it's also common to find acrylic drums on offer. These translucent, resin-shelled beauties have come a long way since their creation. Depending on the construction, these may sometimes run cheaper than their wood counterparts, but we'll talk more about that aspect later.
Cymbals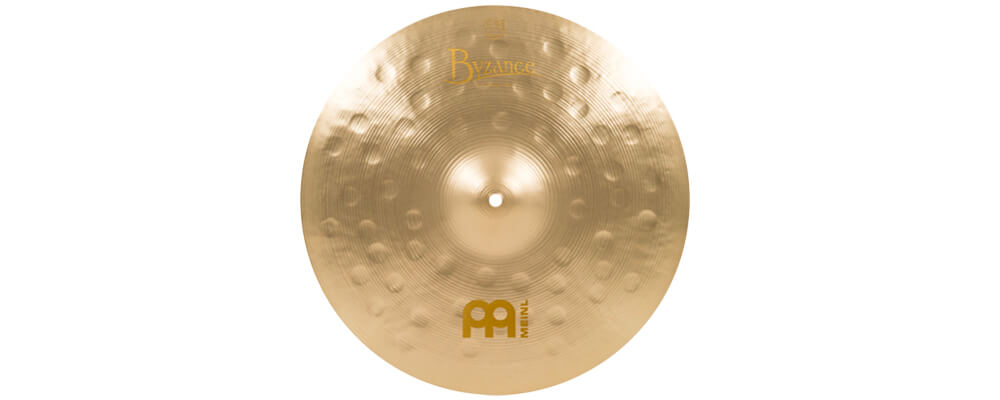 Though not strictly a drum, cymbals are almost always essentials in any drummer's repertoire, so it's only fair that they get a mention. Beginner cymbals are usually made of brass. When moving up the ranks, you'll start seeing B8 and B20 bronze cymbals instead. With its clear, bright tone, the B8 is a 92% copper and 8% zinc blend, and is generally used for mid-priced cymbals. The B20, on the other hand, has a warm and soft sound. It also costs the most moolah, courtesy of a higher ratio of zinc (20%) to copper (80%). You'll sometimes find custom blends of both B8 and B20 alloys, but those are generally on the pricier side too.
Then there are also production methods to consider. Affordable cymbals are stamped from multiple sheets of metal before simply being hammered into shape. On the other hand, upmarket cymbals undergo a casting process. Like the name implies, molten metal is poured into a mold and left to set, before being re-heated and re-shaped through hand or machine hammering and rolling. It's definitely more labour-intensive! What you get are cymbals with a robust, yet, complex tone. This technique also produces a more durable instrument that stands up to hard knocks, and we're told that it sounds better as it ages. Who wouldn't want that in their repertoire?
Hardware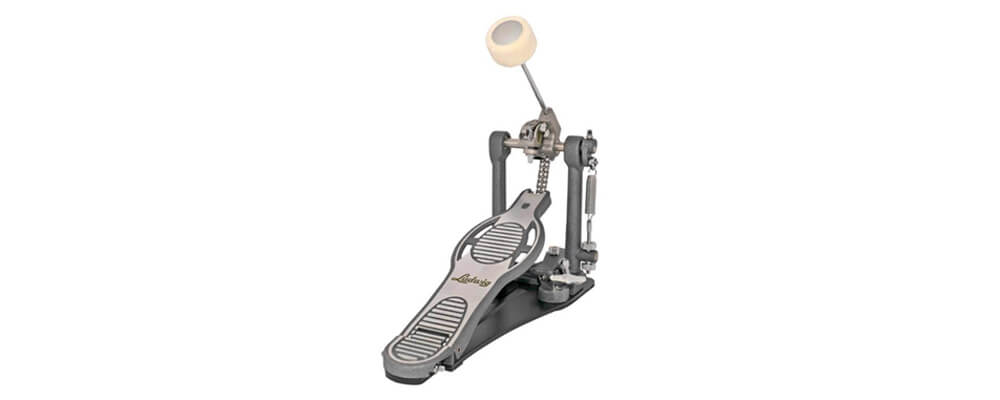 While it's not usually the case, you'll sometimes find that entry-level drums skimp on their hardware. They might be made of flimsier materials, or lose functionality as time goes by. And there's the matter of what you're going to be using them for as well.
Lightweight, inexpensive hardware is all right if you'll be doing your drumming in a well-maintained, indoor environment. But set the scene at an outdoor festival, and you'll soon come to realize that a double-braced setup is needed to counter precarious situations like strong winds. They'll also last longer, which is going to save money in the long run. These heavy-duty accessories may take their toll on the wallet, it's true, but they're worth their weight in gold.
Finish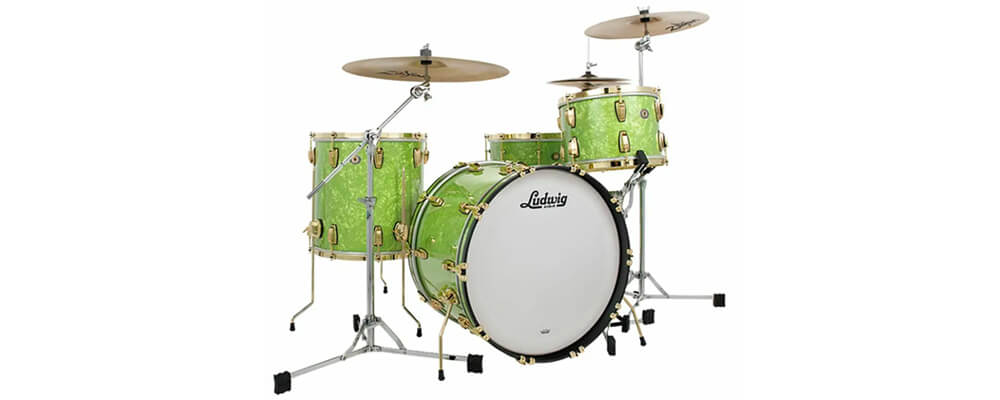 That's right. Even adding the finishing touches to your drum shell can bring about a hike in price. It just depends on what type of outer coating the manufacturer has chosen to use. The three major methods are staining, lacquering, and wrapping. The first two can be lengthy processes, often requiring repeated cycles of buffing and layering to ensure that the end result is perfection itself. In comparison, wrapping merely encases the shell in a thin vinyl sheet. It's easier to produce and much, much faster to put on. Like we said earlier. The more involved the method, the costlier the drum.
Craftmanship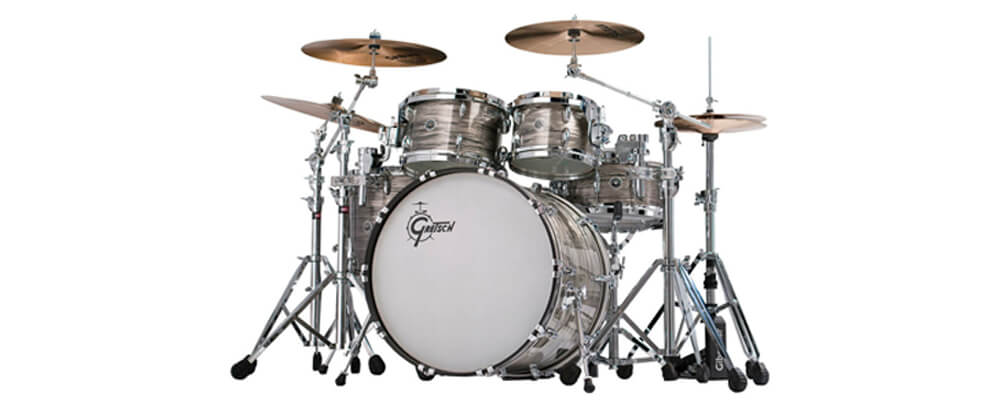 Seasoned drummers know just how important this aspect is, and you can bet that many of them are willing to pay top dollar for a well-crafted product. A quality drum kit isn't just about what it's made of. It's how it's made. Construction plays a huge part in ensuring your setup stays in one piece even after being put through the motions.
This might not seem that important to beginners who only practice a moderate amount, but it's a whole different story once you're a professional or gigging musician. Your drums will be taking hours of punishment, so you'll need them to hold up. Imagine your drum set losing its tuning in the middle of a live performance. Total nightmare situation, right?
Many top-of-the-line drums are designed and put together by experts, who take great pains to ensure that everything is just right. Drum shell thickness, orientation, bearing edge – the list goes on. Manufacturers invest years of research into developing their premium models, and just as much work goes into the assembly. You're literally paying for their time and effort here.
Sound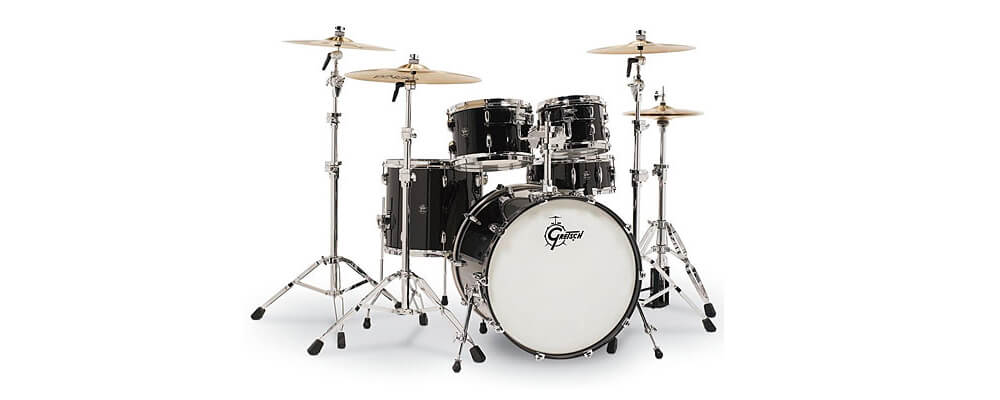 As we've highlighted earlier, all the above-mentioned points often boil down to affect one key factor. It's all about how good the whole shebang sounds. There are some great beginner kits out there that are decently put together and sound pretty good too.
And a skilled drummer is going to be able to make almost any set work for them, especially when helped along by stellar post-production equipment. But when you want something tried, tested, and true, these pricier kits are usually the industry standards for a reason. It doesn't take much effort for them to sound good because all the necessary elements are already there.
Aesthetics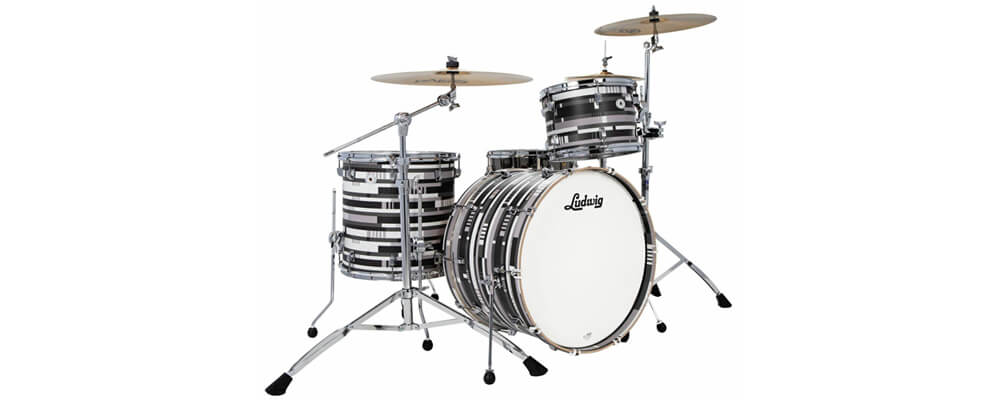 Let's face it – looks matter. That's why so many premium models are stunning to behold. That's not to say that cost-friendly kits are unsightly, of course. It's just that there are so many amazing-looking drum sets out there, which is why high-end manufacturers have had to step up their game and think of some real eye-catching designs to keep customers interested. It's no different from luxury fashion and cars, so don't be surprised at having to fork out more cash because you've fallen for a real showstopper.
---
And we're done! With any luck, we've shown you a few solid reasons why lower and higher-end models might vary in price. At the end of the day, it's all down to personal preference.
Shop Our Latest Drum Arrivals
Whatever your budget, there's surely something out there for you, but don't just take our word for it. Have a look through the full range of drums at our online store – we've got entry-level drums all the way to professional variants. Wanna chat with us about more things drums? Shoot us a message and let's see where it goes from there.