This year has been a great one for Swee Lee and to conclude it all with our anniversary celebrations couldn't have been a better way to say thank you to each and every one of you who have been with us throughout the last 75 years. It might be the last week of the year and our 75th Anniversary celebrations, but we're looking forward to even bigger and greater things to come in the next years ahead.
For the final week of our celebration, we're putting a spotlight on music accessories – all the little things that make playing that much more special. You know the drill by now. We've readied up the choicest add-ons that pair well with all your favourite instruments. Prices are down for one week only. This really is the end, so once they're gone – they're gone. And you'll be sorry that you didn't hit the 'Buy' button fast enough for your share of these music accessories.
Shop Our 75th Anniversary Cases & Accessories Collection
Maybe you're looking to add some extra care to your music gear, or perhaps it's a matter of gifting that special someone a special something. It's okay, there's probably something in the mix that you'll adore. One last time, it's our picks for Swee Lee's 75h Anniversary, the Cases & Accessories Collection!
We couldn't leave without a final hurrah for this week's prize – we're giving away a limited-edition camouflage print MONO Vertigo Guitar Case and many more guitar accessories. Think it's your lucky day? Hit that button above for more details!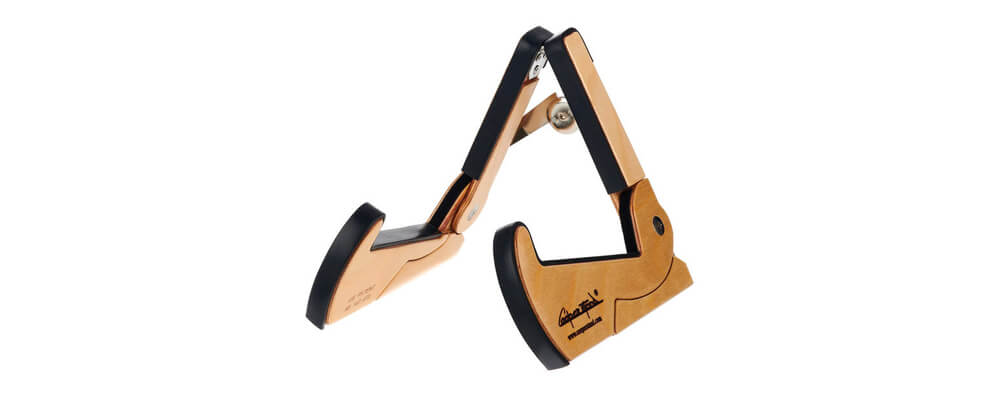 You're constantly on the lookout for the best seat in the house, so it's only fair that your gigging instrument gets a suitable perch too. From ukes and violins to banjos and mandolins – they're all welcome to rest their weary strings on this lightweight, foldable stand. With a low centre of gravity and a stable 4-footed base when opened up, it'll prevent precious cargo from toppling over. Its contact points are softly padded with neoprene, snugly gripping instruments without marring their finish. Bonus! Once your instrument is back in its case, use the stand to prop up your tablet or smartphone.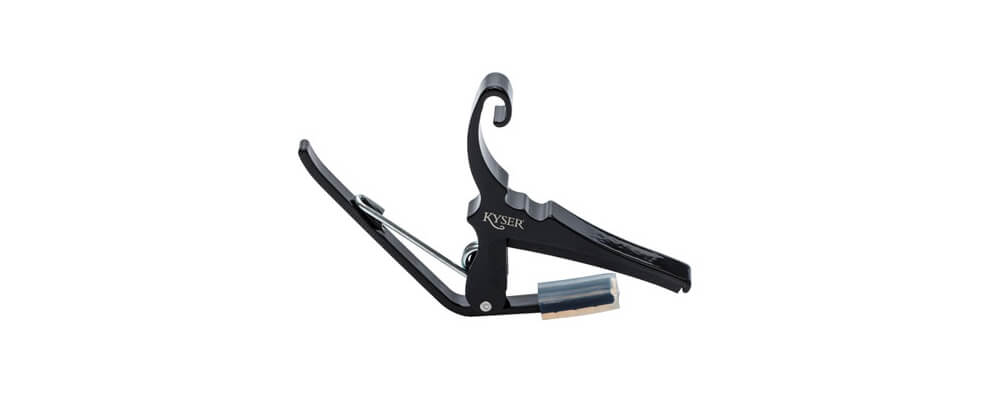 Kyser's Quick-Change has been the proverbial hotcake of capos since its 1970s creation. Ask any veteran guitarist and they'll tell you the same. Credit this to how swiftly this little device modifies pitch without the fuss of winding up screws or fiddling with levers. Such is the beauty of spring-clamp mechanisms. Simply squeeze the grip, position the capo where you want it on the fretboard, then release to secure. String tuning stays intact, and so does your patience. And it's all done one-handed! Get to practising, and if you're really nimble, you'll even be able to pull off rapid key shifts mid-song.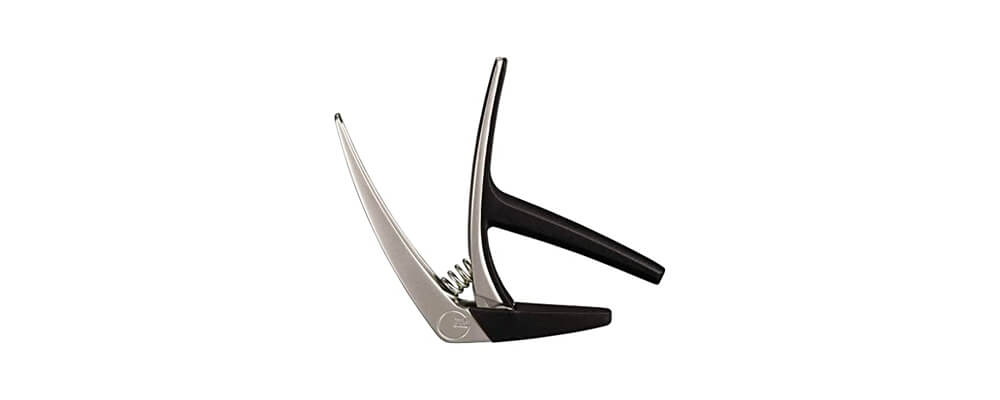 No two capos are alike, and it's a safe bet you won't find another capo exactly like this one. That's not throwing shade though, cause the G7th Nashville is proud to stand out in a crowd of its peers. Not only is it designed to accommodate prompt, uncomplicated changes in key, it also steers clear of the excessive clamping force that lower-quality capos can inflict on your instrument. By maintaining the right amount of tension to strings, the firm pad material preserves tuning integrity while also reducing vibration damping. Since the pivot sits close to the guitar neck, it's also a breeze to clip on and off with a single hand.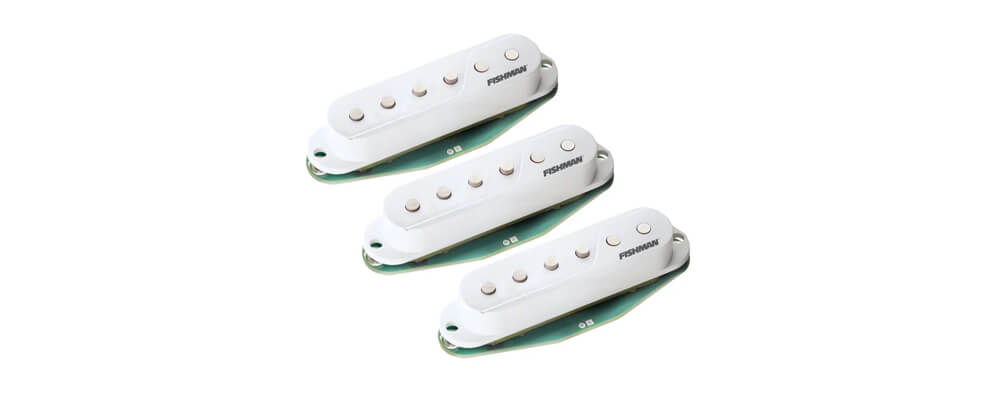 The devil's in the details, so is it any wonder that Fluences are downright wicked? That sweet, sweet vintage sound you worship in a Strat owes a lot to pickups like these. Pop 'em in and bask in the glory of clear, classic tone free from pesky hum and inductance grievances, no matter what. They're as multi-talented as you allow, running two distinct voices that go from pure and bell-like to chunky, Texas-style overwound goodness that never loses its highs. Just access them through onboard switches or push-and-pull controls. And if you've got other pickups to try out, just reverse the modification process. But we're pretty sure you'll come back to these in no time.
Taylor Guitar Dehumidifier Set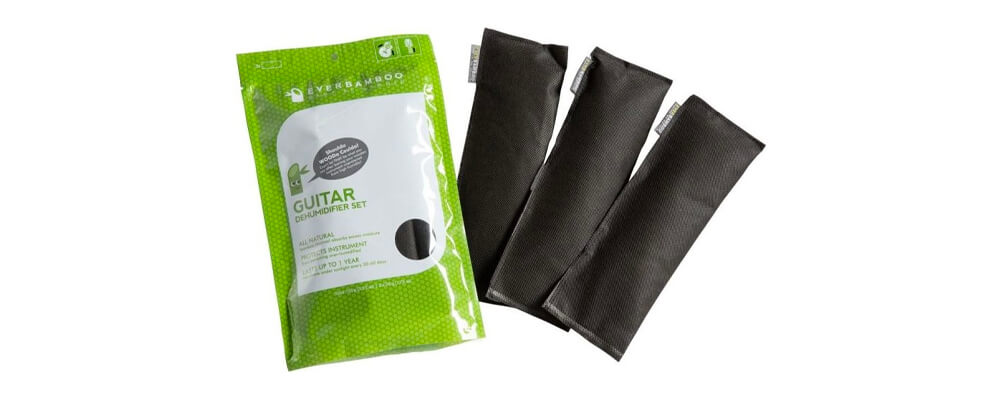 Living in the tropics has its benefits. For one, the weather's almost always sunny. Perfect for a day out at the beach, guitar or uke in tote. But all that unrelenting moisture can play havoc with your instruments. Wood is an organic material and absorbs water readily, so once the humidity level peaks above 60%, that'll lead to swelling and warping. The horror! Grab a few of these handy dehumidifying sachets for your guitar case or closet to make sure that never happens to you. Stuffed full of bamboo charcoal, they'll suck up excess moisture from your surroundings. Their negative ionic charge is super-efficient at filtering out bad odours too, so maybe get a couple for your sock drawer too. Consider it nature's way of helping you out.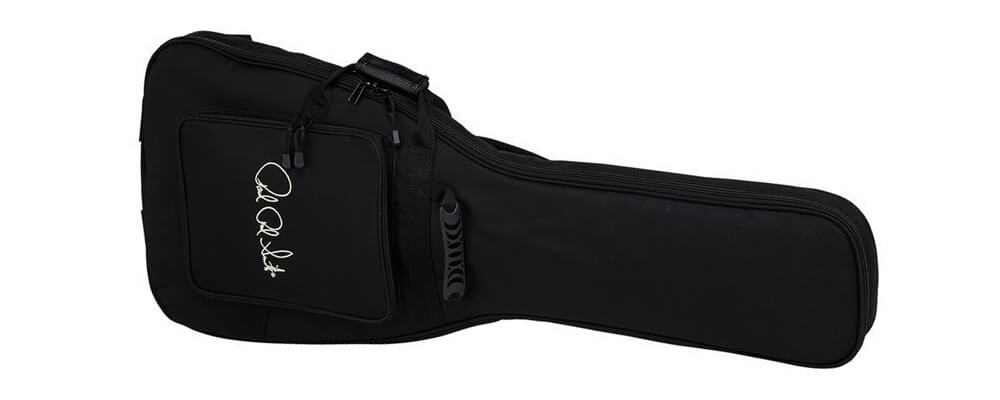 Caught one of our recent sales and forked out some dough for the guitar of your dreams? You're gonna want to treat that baby right. Give her a home fit to travel in with this sturdy nylon gig bag, complete with three zippered pockets for her strings and things. The nylon interiors are contoured to fit guitars just right, and reinforced padding around the headstock and body softens any impact that would otherwise leave a mark. It's also got your comfort in mind, boasting adjustable cushioned shoulder straps that rest easily on the back and heavy-duty handles for extra safety.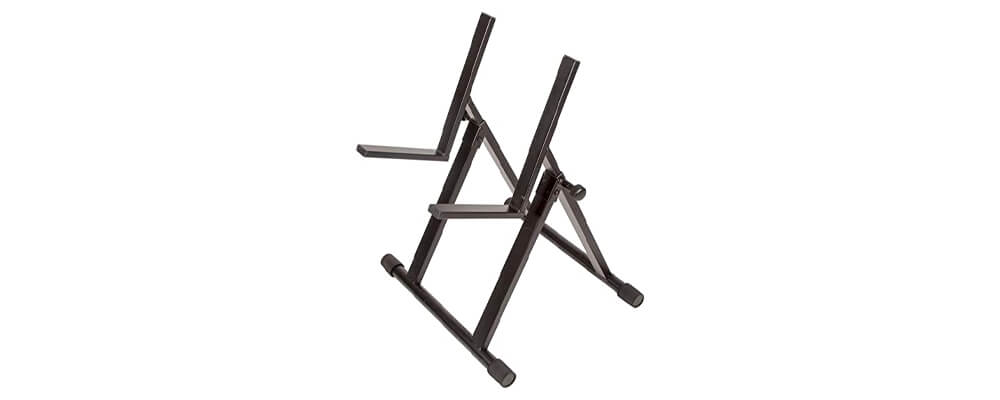 It's not enough to buy the biggest, boldest amp out there. You've got to put it in a position to maximize its performance. With a weight limit of up to 150 lbs, even the bulkiest of boxes gets a much-needed boost with this steel stand. It raises the amp off the floor, while cleverly tilting it back to improve monitoring and increase projection and range. Rubber feet grip the surface, minimizing vibration and preventing it from being bounced offstage. Everything's roadie=approved – the whole design can be adjusted briskly to suit different setup heights, and folds up neatly for easy transportation.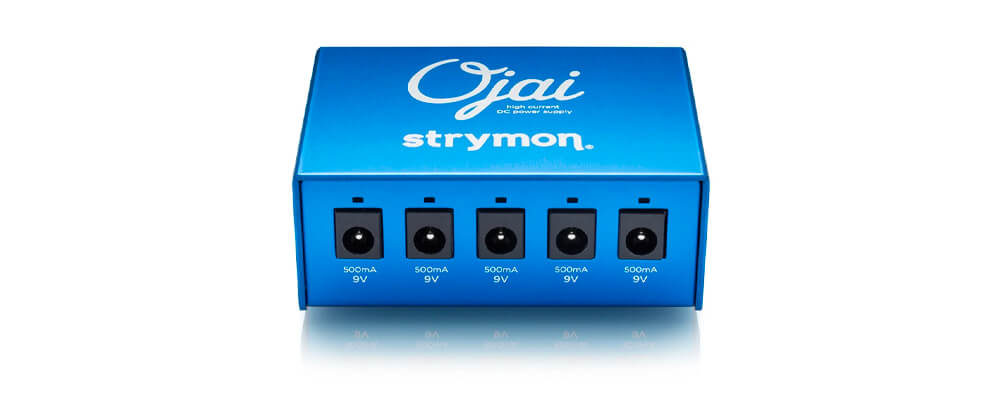 The Ojai is a silent assassin, no bones about it. Though small enough to fit within a palm or pocket, it has enough juice for five (yes!) 9-volt outputs – each rated at 500mA. That's more than enough to satiate the greediest of pedals, even the multi-effect ones. Still not enough for your lofty ambitions? Tack on more pedals via the 24V thru-jack. And it's deadly quiet too, thanks to the dual-isolation design that eliminates ground and AC line noise from interfering with the signal. It's not only stellar at dishing out the power, but taking it in as well. Inputs and outputs accommodate through any fluctuations in power, ensuring you won't be forced to monkey around with the controls during performances.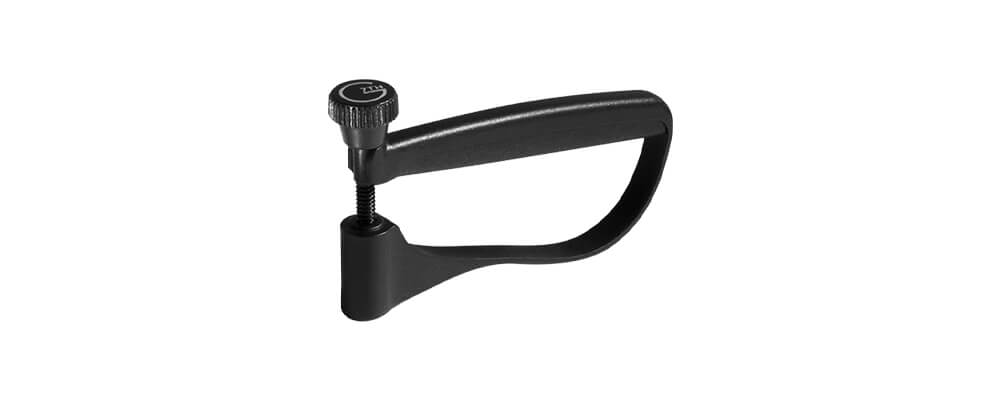 Guitaring on the go is an ordeal, what with all the odds and ends you have to bring along. Every ounce counts. Lucky for you, the Ultralight clocks in at only a quarter of that. An ounce, that is. At only 8g, it's the perfect weight and size for even the snuggest of pockets. It's also a speed demon, due to the unique click, twist, and play action it deploys. All you need do is click it into place over the strings, adjust tension where you see fit, and commence with your buzz-free playing. The release is just as effortless – pull back on the screw and it's off!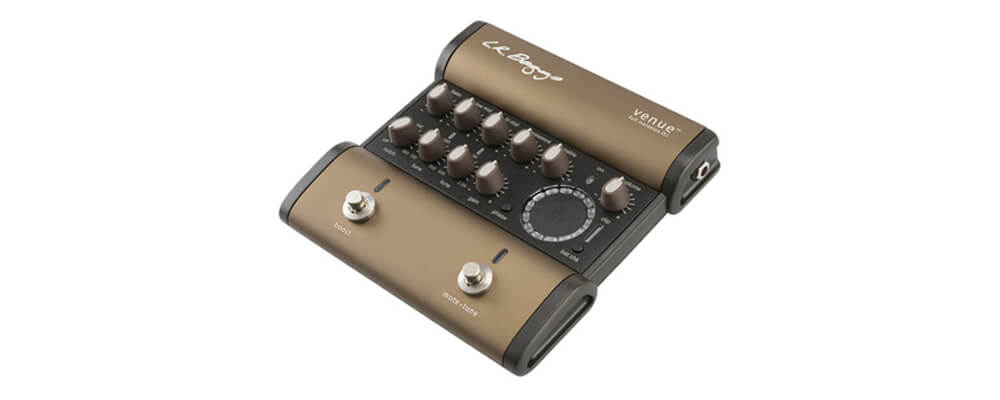 If you missed out on our pedal and effects bonanza from a few weeks ago, here's a pleasant surprise for acoustic guitarists. It may be small, but the Venue DI gets the job done. What job? It's up to you. Cover the basics with an onboard tuner, topped off with a mute or tune footswitch function. Another footswitch takes on volume boost for when you really want to cut through the crowd. Feedback issues plague previous sets? Not now that the Garret Null notch filter is on the case, assisted capably by the phase inversion toggle. Cherry on the already massive sundae? 4-band EQ with calibrated low-mid and high-mid bands so you can shape your sound on the fly.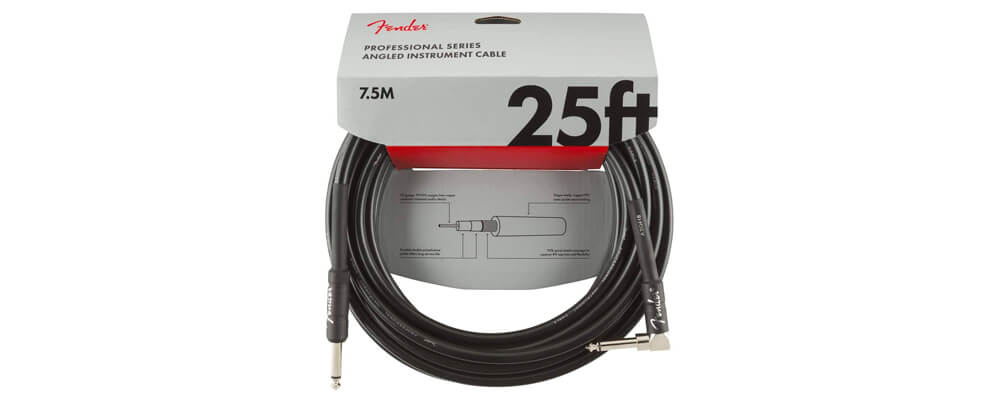 Any seasoned adventurer will adamantly insist, you can never have enough rope. A sentiment that applies to cable too, we think! Especially ones that are designed to preserve the integrity of your tone. Whatever's piped out will sound exactly like the real deal. At 25ft long, these cables will span the distance of most, if not all, set-ups and stages. With their unassuming and resilient spiral shielding, they'll also stand up to twists, kinks, bends, and other physical irregularities that usually torment regular cables. Smooth as silk, and just as valuable too.
---
You're just a click away from our collection page, where you'll find all these extras (and more!) ready to be added to your shopping cart. Last chance, remember? Let us tempt you further by saying that our 75th Anniversary deals apply to in-store and online purchases.
Shop Our 75th Anniversary Cases & Accessories Collection
And just like that, we're drawing the curtain on our 75th Anniversary celebrations. As always, there's still loads to discover on our 75th Anniversary Page, like specially curated music gear bundles, discount codes, giveaways, and weekly discounts on gear collections.
Thank you for sticking with us through these past few weeks! We've loved every minute of it, and we hope you've had a blast too! There's always something exciting coming up at Swee Lee, especially since the new year is right around the corner. We'll be back before you know it, so get yourself ready for our next big thing with a spot on our mailing list.
Read more: Celebrating 75 Years of Swee Lee