If you're looking to get into the electric guitar and you don't have an unlimited budget at your fingertips, Squier is most definitely a name that would have come up during your search.
Often regarded as the little brother of Fender, the Squier brand has actually been in existence since the 1890s. Since its acquisition by Fender, Squier has mainly manufactured guitars based on original Fender models – the very guitars that so many of our guitar heroes from the likes of Jimi Hendrix to John Mayer played. These models share many of the same iconic design features at much more affordable prices.
Squier instruments are largely made in Asia and are a great gateway to starting out with the guitar and bass. But before you prematurely label Squier as a budget brand or even a "poor man's Fender", you might want to take a closer look at their instruments. Squier has, over the years, established a reputation for value, and you'll soon find out that many players from seasoned pros to gear geeks started their journey with a Squier.
In this overview, we'll give you a breakdown of everything you need to know about the current lineup of Squiers.
Read more: Fender 2022 New Arrivals
Which Squier do I require?
A Squier is a Squier is a Squier? Well, that sort of thinking might have been true in the past, but these days Squiers have become specialised.
As tempting as it is, you don't have to pick a Squier based on which colour you like. Modern Squiers have evolved to fit in with specific style niches – letting you pick between modern, vintage, and everything in between. Let's have a look at the different Squier series available.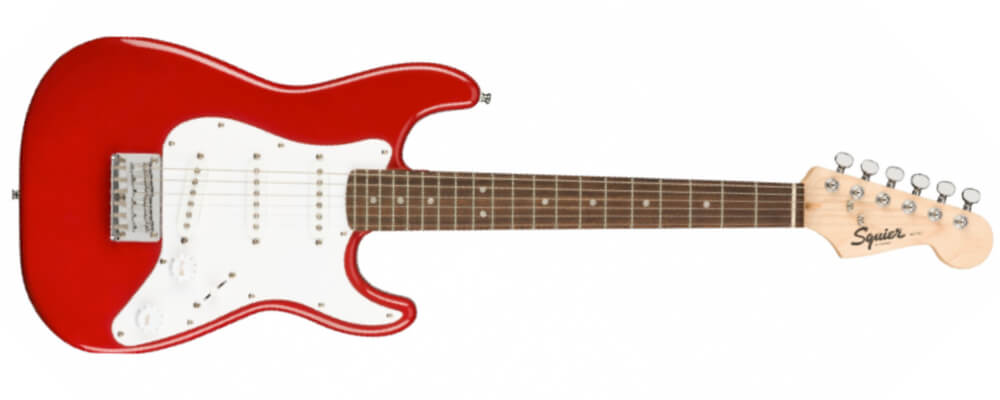 Straight talk. While this may still be a Strat, it's definitely different from the Stratocasters you'll stumble upon in any of the above lineups. Petite and jampacked with playability, this 6-string is designed to be handled by even the least experienced of players. And have we mentioned how it's the most inexpensive Strat line in the company's catalogue? It's Squier's way of telling the mass market that guitars should be for everyone, and not limited to closed-off music circles. If you've got a family member or friend who's watched enviously from the sidelines, this is the sign they've been waiting for.
However, even more-seasoned individuals can find something to enjoy in the Stratocaster Hardtail. Be it as a main or backup guitar, it lives up to its Stratocaster breeding. Small-scale guitars are soaring in popularity, and you'll find the shortened scale length super manageable. Plus, the lightweight hardwood body is one that won't take a heavy toll on your body after hours of jamming. Soundwise, you'll still get a sonic kick out of its resonant midrange. Believe us, it's got enough richness and warmth to please blues and rock fans.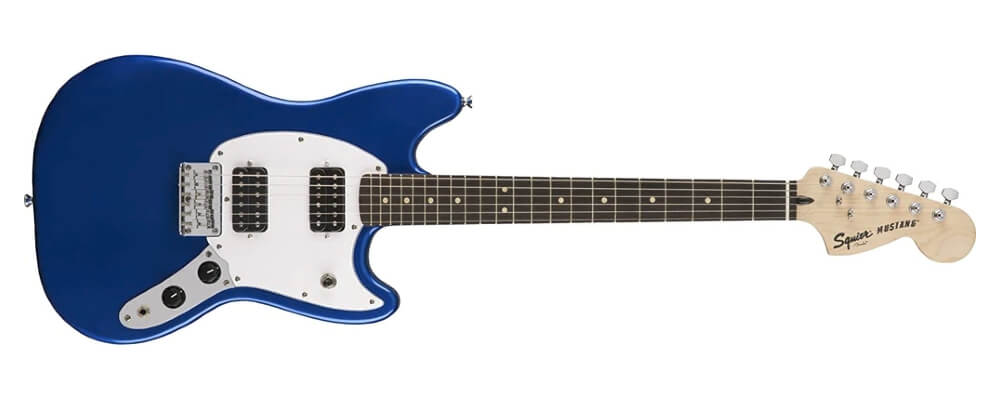 Delivering great playability and classic Fender looks at unbelievable prices, the Squier Bullet series is a boon for budding guitarists. Don't worry about being shoehorned into a limited amount of shapes though. All of Fender's most iconic silhouettes are available in this lineup – think Stratocasters, Telecasters, P-Basses, Jazzmasters, etc.
So who is the Bullet Series for? Simple! The Bullet Series is ideal for first-time players looking for no-frills and easy-to-play instruments at an affordable price point. With quality construction and similar hardware to their Fender counterparts, these instruments are ideal for people wanting to dabble with the guitar or bass minus a huge cash commitment.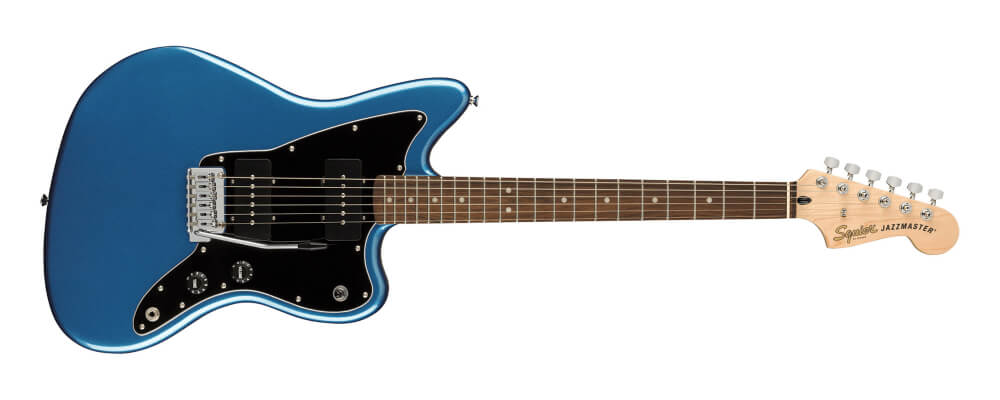 The Affinity series is one of Squier's most well-known guitar and bass lines. In fact, you probably have a friend with one or have seen them on many "My First Guitar" posts on the internet.

Let's start with the facts. The Affinity series is another budget-friendly collection that is a small step up from the aforementioned Bullet Squiers. How do they differ? Well for starters, Affinity Squiers are built with better tonewoods and electronic components. This allows these guitars and basses to have a more refined tone and feel that is reminiscent of modern Fenders.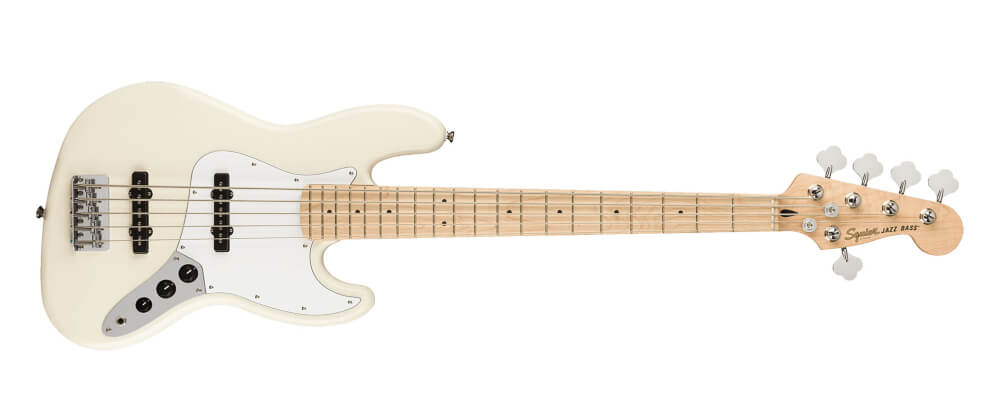 So who is the Affinity range for? If you're a serious beginner looking for a "serious" instrument for the long term, this may be the series for you. These great guitars and basses will definitely be able to hang with you for many years as you grow your musical skills.

Just like the Bullet range, the Affinity series also encompasses a huge number of Fender's shapes (including the esoteric Starcaster hollow-body). With that many choices, you'll no doubt be able to find an affinity with a guitar and bass from this acclaimed series!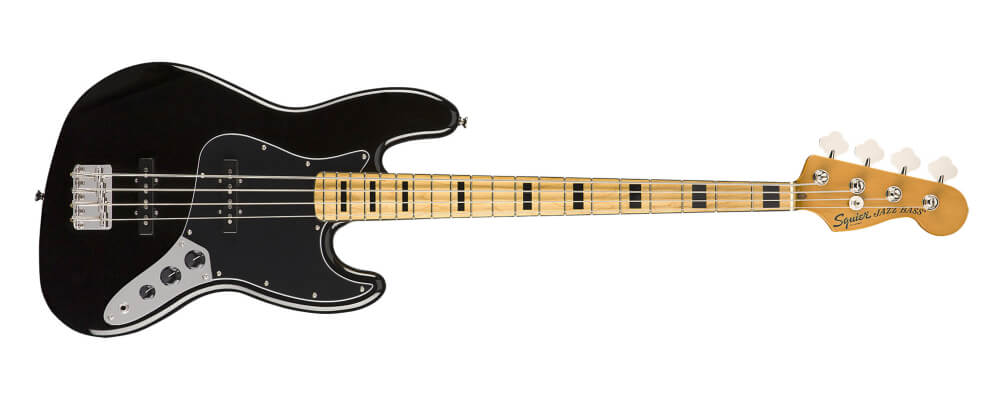 Have you read about the online chatter exuberantly praising vintage guitars? If you're curious or convinced about the merits of old-school axes, the Classic Vibe series is for you!

The Classic Vibe line takes all the features, looks, feel, and playability of some of the most sought-after Fenders (that sell for tens if not hundreds of thousands of dollars) and make them available for the masses.
As you'd expect these great value instruments come outfitted with vintage-voiced pickups, hardware, and electronics that replicate those magical yesteryear tones. Even the finishes are period-accurate, with tinted necks and an array of era-specific colour palettes all available to you.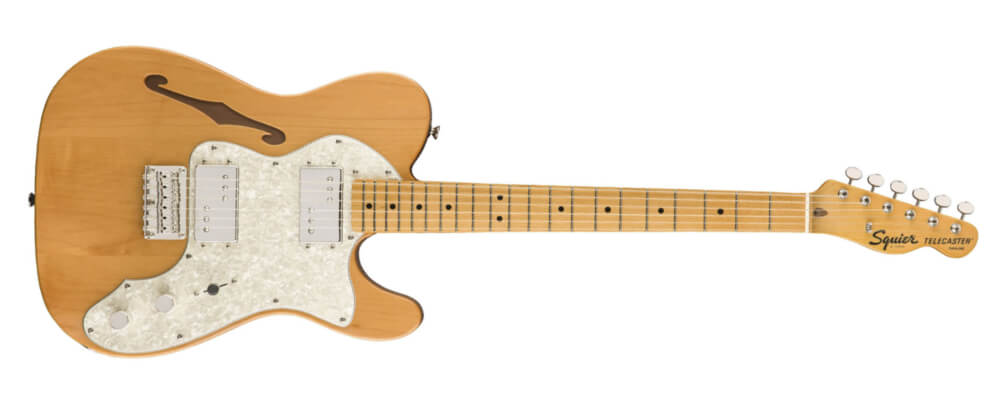 While the Classic VIbe series is unapologetically vintage in its specs, you will find a few modern creature comforts. Chief among them is the introduction of a more ergonomic C-shape neck and a slightly flatter 9.5-inch fretboard radius.
All of the most iconic shapes are present: Strats, Teles, Jazzmasters, Jaguars, Precision Basses, Jazz Basses (even the rare '50s "Telecaster" basses and legendary Bass VI) are just some of the many instruments available to you.
Read more: Fender Guitar Guide: Lineups Explained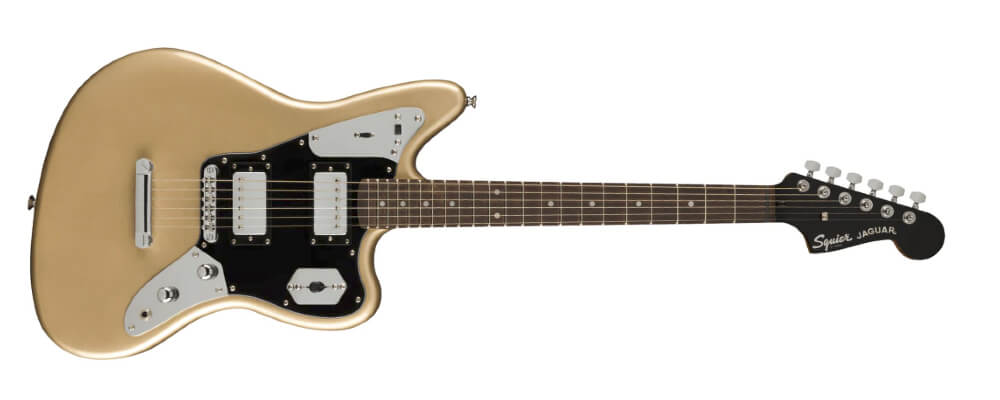 Perhaps you're the type of person who says bygones should be bygones. You're a person of the present and the future. If this sounds like you, perhaps you'd be more interested in Squier's Contemporary series.
One of the newer collections in the Squier catalogue, the Contemporary series features a selection of ultra-modern guitars and basses. These nouveau instruments aren't for beginners though, these silky axes are aimed at the intermediate or pro player.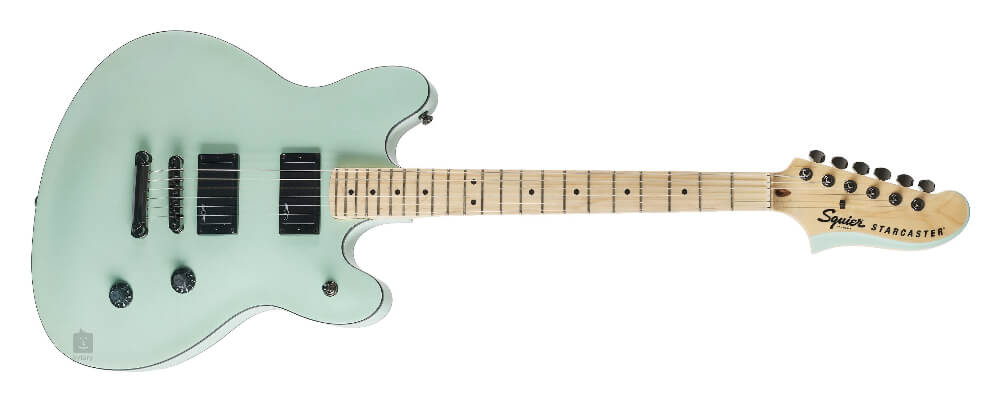 Let's check out some select specs for the series. Many of the models in the Contemporary line come fitted with high-powered or active humbuckers that are ideal for higher gain music. Satin-finished necks also give these guitars an exceptionally fast feel – giving you the ultimate platform for exceptional playability.
Just like the rest of Squier's series you'll be able to have your pick from their many shapes. All the usual suspects such as Strats, Teles, Jazzmasters and P & J Jazz Basses are all present. So if you're looking for Squier instruments purpose-built for brutal music, the Contemporary series is the place to be!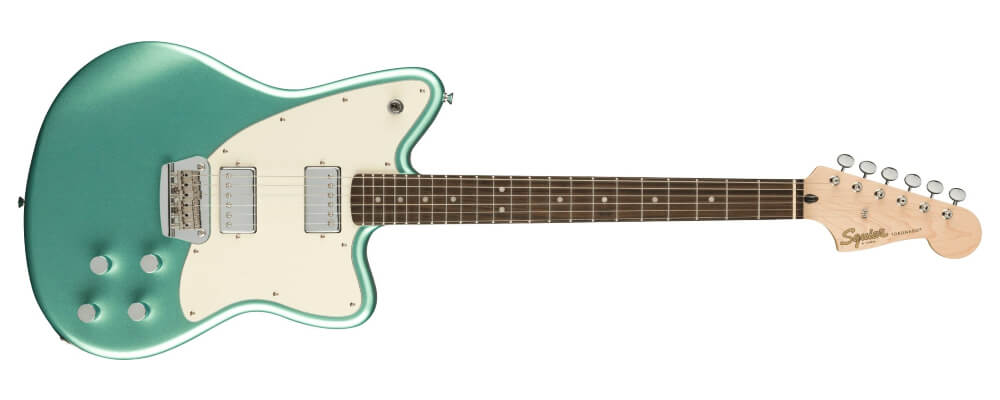 Spooky and scary things have been sighted at the Squier factory – and they've possessed some instruments!

Behold the Paranormal Series, the latest introduction to the Squier family. Introduced in 2020, this quirky line takes inspiration from the past and Fender's well-received "Alternate Reality" + "Parallel Universe" collections.

What does that mean? Well, the Squier Paranormal series features several forgotten gems from Fender's history back to life. This means that many cult classic electric guitars such as the Toronado, Cyclone, Super-Sonic and Cabronita are all back in production again.
The Paranormal series also has added unique hybrid instruments to the roster. The eclectic axes combine the features of two iconic designs to form something completely new. Cases in point are the "Offset Telecaster" and the "54 Jazz Bass".
If you're a Fender fan looking for something a little different from vanilla, Squier's Paranormal Series is definitely a great option to consider.
---
So, do you know which Squier series is best for you? The next best thing you can do is head down to your nearest Swee Lee store to try them out for yourself. But before that, you can check out our whole range of Squier instruments on our online store. Also, stay tuned for more new guitars and gear in the near future with our handy newsletter!
Read more: Custom Shop Guitars: Fender Custom Shop