We're celebrating 64 years of Merdeka in 2021 and we're commemorating this special occasion the only way we know – music! To mark Malaysia's 64th birthday, we've got a special and appropriately numbered treat for you. For one day only on 31 August 2021, we're giving out discount codes of RM64 that you can use on your next purchase when you spend RM1,000 and above.
Not sure what to fill your shopping cart with? Here are just some red, yellow, blue, and white music picks to help you get started.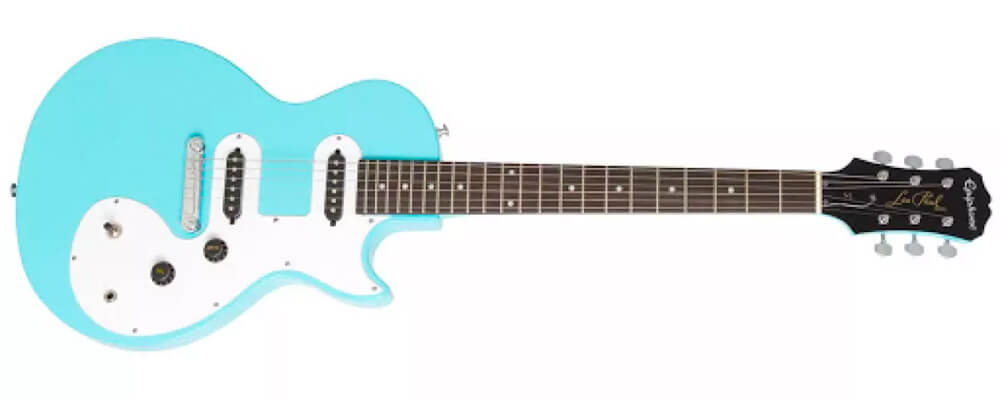 The Epiphone Les Paul SL is one of the most affordable Les Paul ever made and we're loving it. Made with a slim lightweight poplar body with powerful Epiphone ceramic single coils, this rabble-rouser is perfect for beginners trying to get into the electric guitar.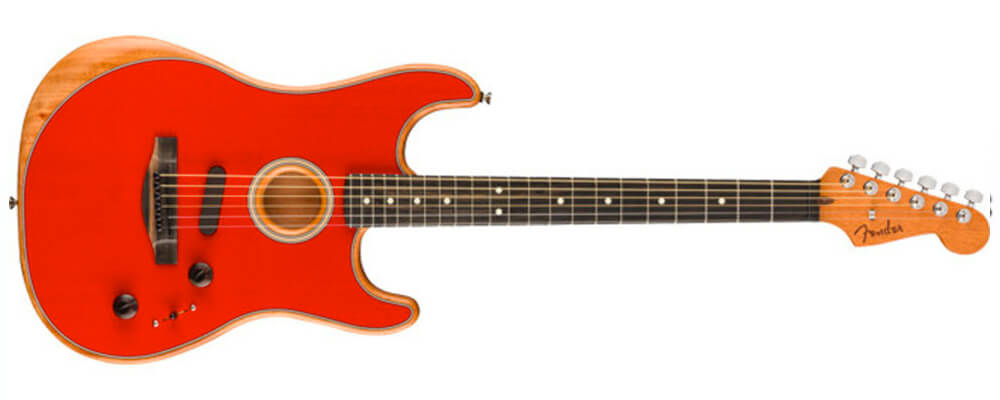 Looking for a guitar that's different? Just pick up a Fender Acoustasonic Jazzmaster! A highly innovative instrument that is equally comfortable producing jangly acoustic voicings and raunchy electric guitar tones, this Acoustasonic has a 'Blend' knob that lets you seamlessly combine the two and discover unique guitar tones. Talk about having your cake and eating it too!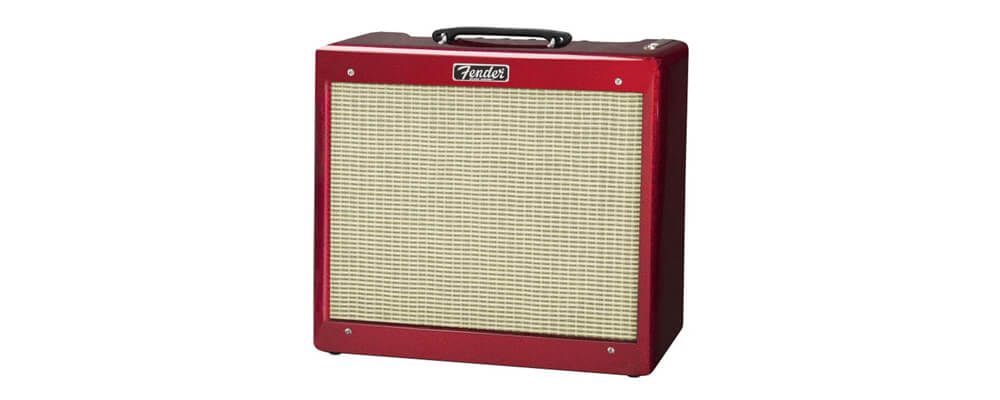 You already know about the merits of the Fender Pro Junior III – but how bout getting it in a colour that stands out from the crowd! Wrapped in a yummy Candy Apple tolex, this factory special run captures all of that classic Fender tube sparkle with its 12AX7s and 12″ "lightning bolt" speaker by Eminence, speaker. Expect tight, balanced sounds that go from sparkly and chimey to mean and gritty at the click of an overdrive pedal.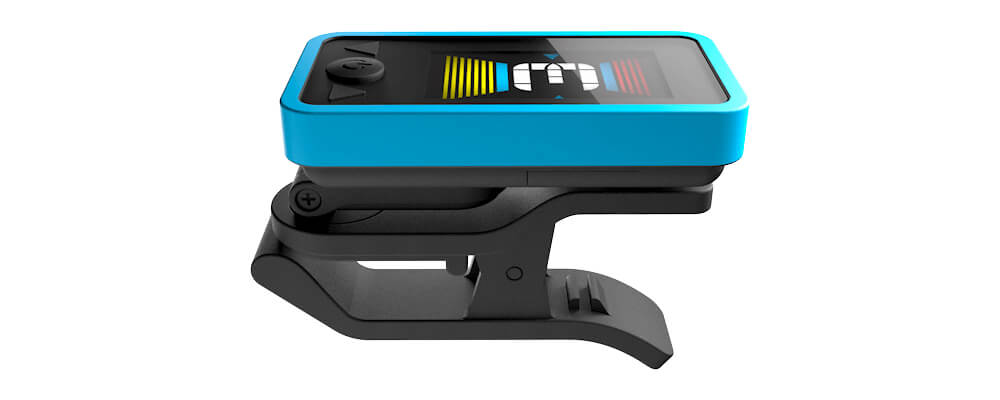 No, you don't have a perfect pitch that makes it okay to play the guitar without a tuner. A guitar tuner is an indispensable tool every guitar player needs so you never go out of tune anywhere. D'Addario's Eclipse Headstock Tuner is an affordable, convenient solution to getting your guitar – electric, acoustic, bass or even the ukulele – in tune. It'll fit into your gig bag easily so there's no excuse for being out of tune!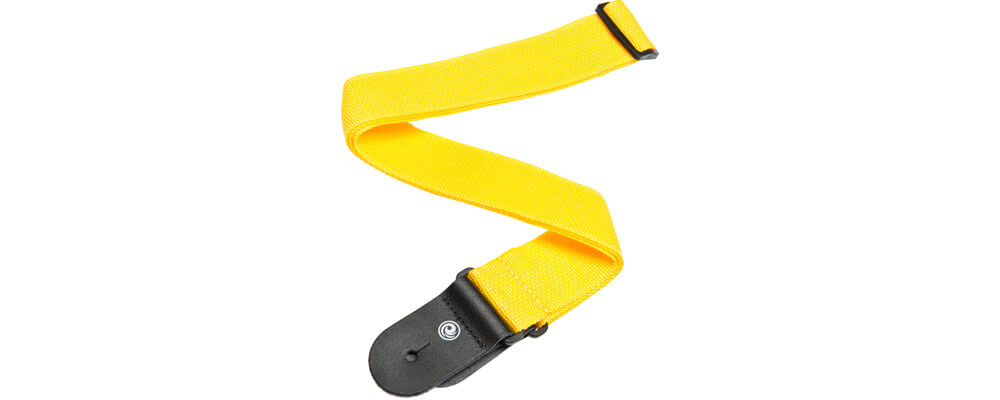 Sling your guitar in style with D'Addario's Polypropylene guitar strap in a striking yellow. Made from extra heavy-duty polypropylene webbing, this strap is designed to last for a long, long time, all while providing great comfort for hours of playing while standing up.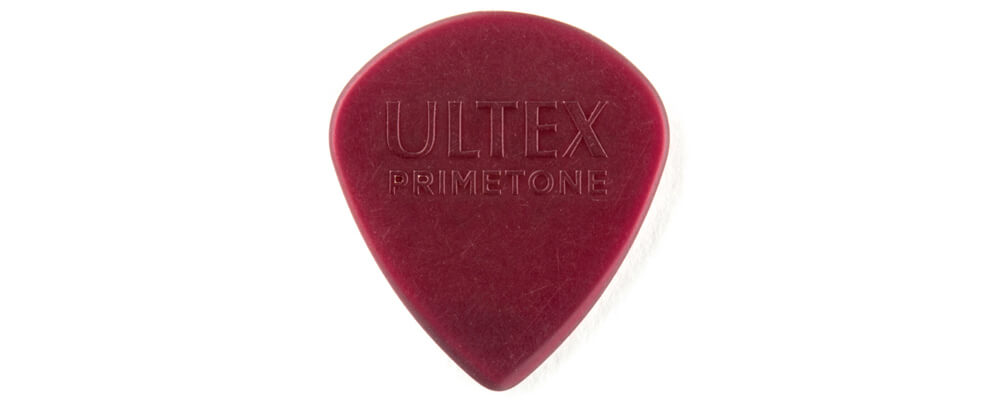 Here's something that isn't thought about often but makes a huge difference to your playing – the guitar pick! The plectrum of choice for the legendary John Petrucci, this accessory is a must for guitarists with a need for speed. You'll glide off your strings thanks to its super durable Ultex material while its Jazz III shape provides the ultimate basis for precision and control.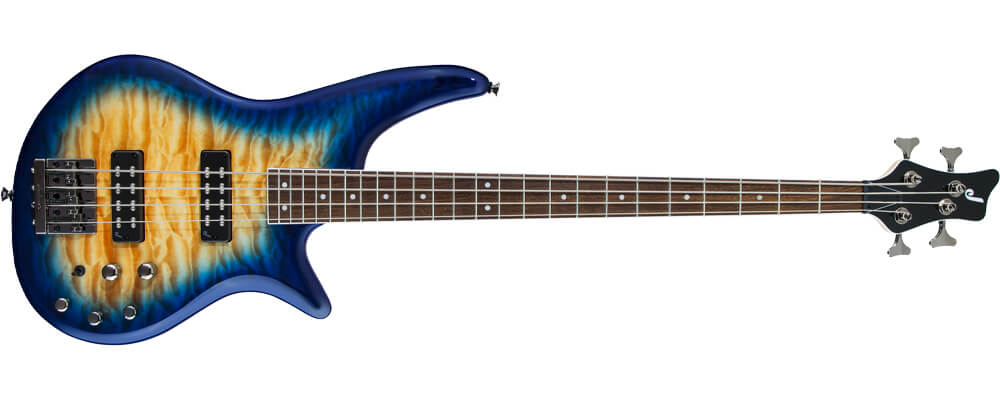 The Jackson JS Series Spectra Bass JS2 packs a whole lotta punch with sleek looks to boot! The active pickups, solid tonewoods, and a fast-playing neck of this blue beauty translate into effortless playability and serious tone – important features for first-time fretters. If you're looking for a great starter bass at an unbeatable price, look no further than this four-string phenom.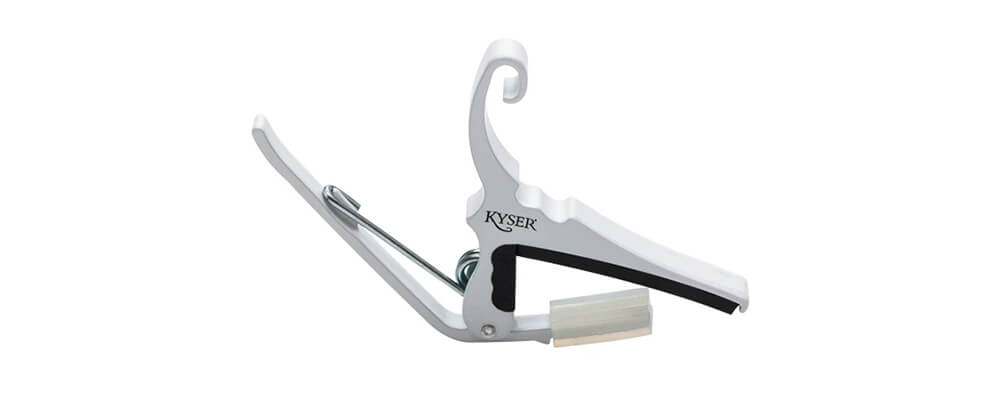 Kyser's Quick-Change Capo has been a staple amongst guitarists and for good reason. Lightweight, strong, and durable, this aluminium capo has a sturdy design that can withstand a lifetime of use. Its main feature is Kyser's iconic spring-clamping mechanism – giving you the ability for easy application with just one hand. If you're looking to add colour to your guitar playing for not a lot of money, it's hard to look past this great accessory.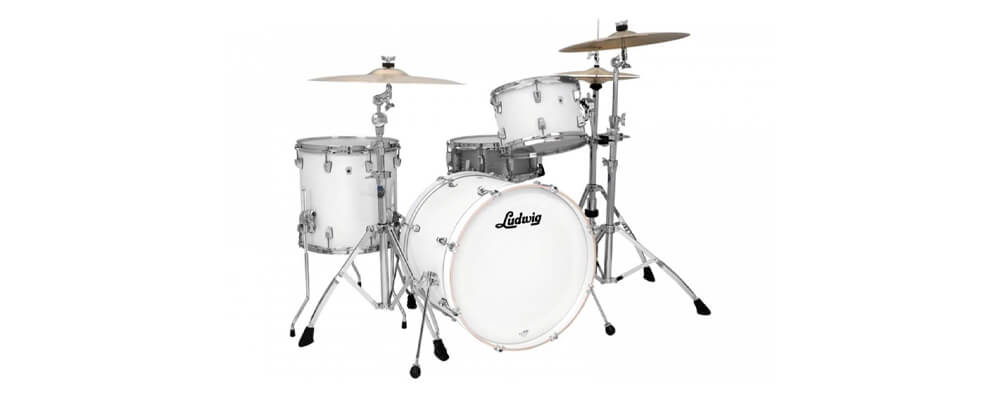 The Ludwig Neusonic is a great choice for those who are looking for a Made-in-America drum kit without breaking the bank. This 3-piece drum kit is constructed with 6-ply, 3-ply maple for exterior and 3-ply cherry on the interior. The great kit comes fitted with single 45-degree bearing edge with a 1/16″ back cut – offering wide-range tunability and sustain.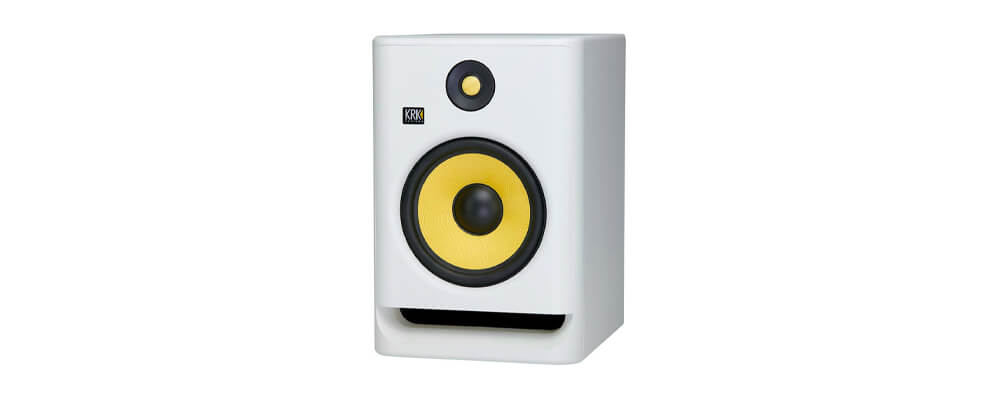 Providing high-quality sound at an affordable price point, the KRK Rokit G4s have been expertly engineered to ensure top-quality sound. Some notable features include low-distortion Kevlar drivers driven by a Class D power amp with a built-in brickwall limiter. These Rokits also utilise a matching woofer and tweeter custom-designed by KRK's engineers for balanced sounds, while DSP-driven room tuning and a 25 visual graphic EQ (via its dedicated mobile app) allows you to maximise the sound quality by tuning the monitors to match the acoustics in your room or environment.
---
And, that's a wrap! Make sure you check out our full Merdeka Collection and get those discount codes! We have a whole bunch of music gear available and there's sure to be something for everyone this Independence Day. Trust us, this is definitely one deal you don't want to miss.
Here's wishing all of Malaysia a happy 76th Merdeka, and a music-filled celebration for everyone in the country!

Read more: Buyer's Guide: The Best Acoustic Guitars for Beginners