The music scene in Malaysia has never been in such a good place. With so many great acts and bands around these days were really excited to see what 2021 will bring for music. This time, we've caught up with our friends in the Bimasakti band. Consisting of three members (Jim, Am, and Hazrul), Bimasakti is a rock band with roots Shah Alam, Selangor.
Having been active within the music industry since the mid-2000s, they've been in the game long enough to see pretty significant changes happen internally within the band and extrinsically within the local music landscape. Fresh off the release of their single "Biar Aku Simpan" featuring actress and singer Oktovia Manrose, we managed to grab some time with the Bimasakti at Swee Lee Social Club in Lot 10 KL in order to pick their minds on a variety of topics. We also managed to catch up with Oktovia Manrose to talk about becoming a singer.
For those who are not familiar with the band, how would you describe your music?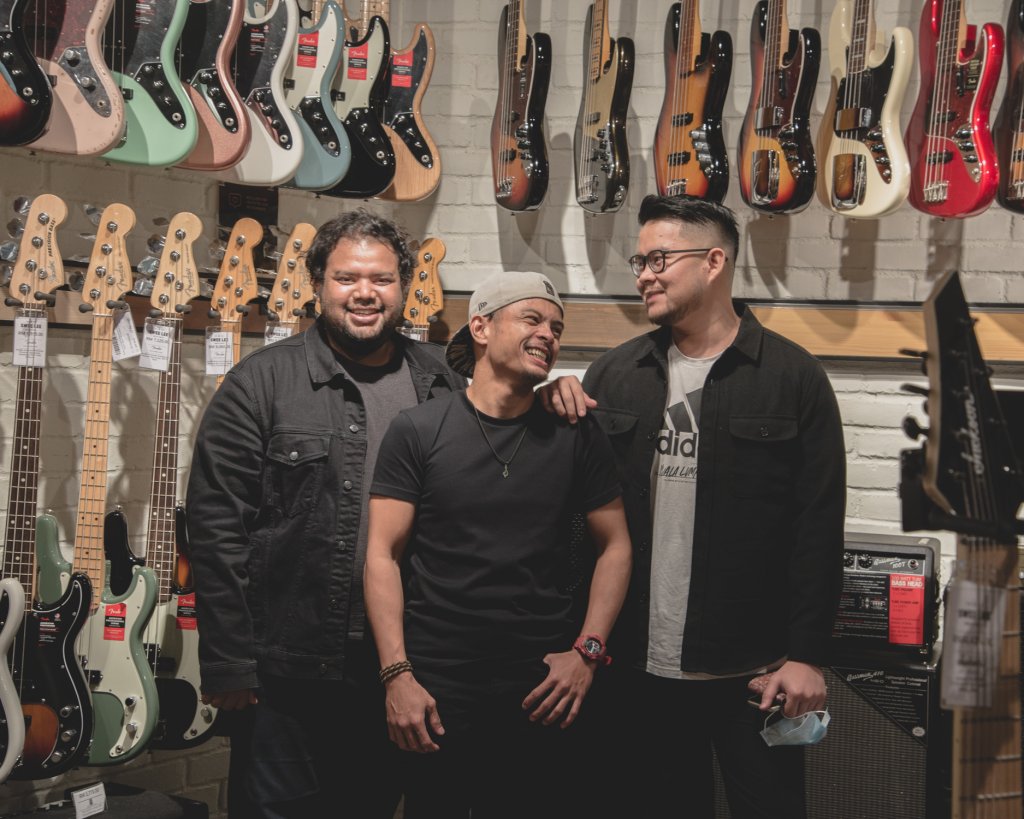 We would describe our music as the best mainstream music you can ever listen to [laughter]. To be honest, we try to produce music that all Malaysians would like to listen to. The kind of music that they can sing along to & to feel the emotions of the songs, be it sad or fun.
We'd like to think that we produce good lyrics too. For instance, our single, "Biar Aku Simpan", is set with very meaningful lyrics that should be relatable to couples, families, and friends that are separated due to the COVID-19 pandemic. The lyrics are quite straightforward but it has very significant emotion behind every word.
What is the story about how you guys met? How did the band come about?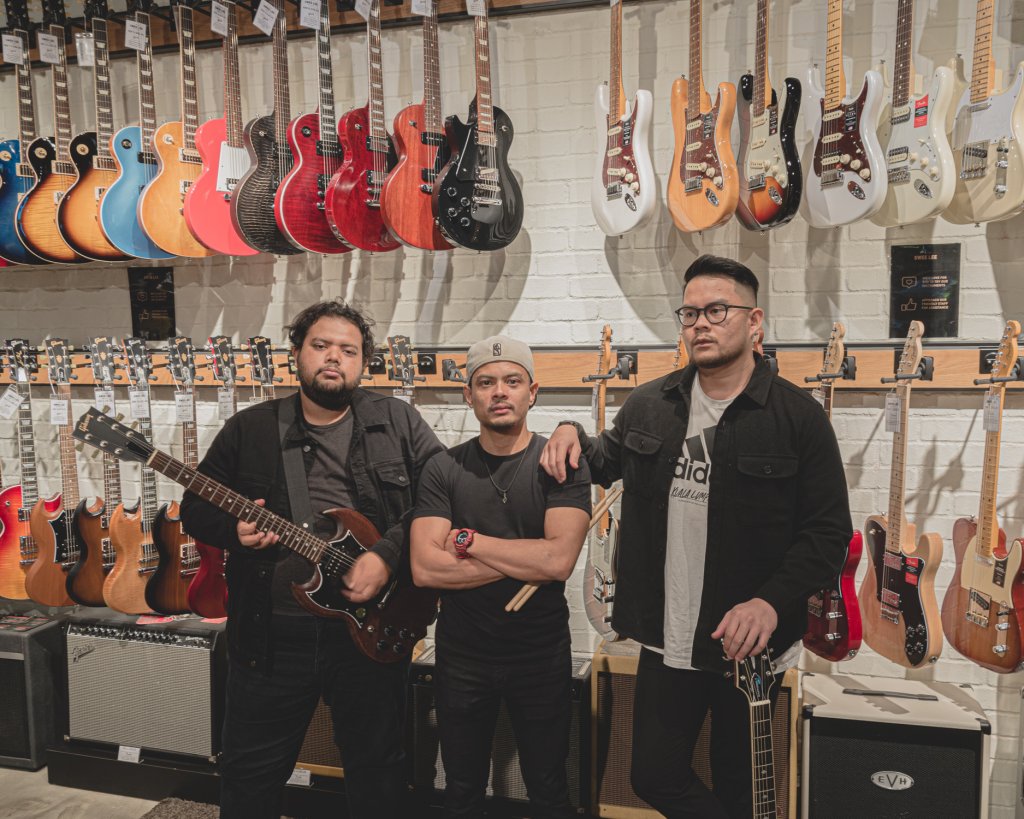 Before Bimasakti, the band is also known as Pieremiddle back in early 2008. We've been through a long trial & error phase to find the best fit throughout the years. We have been changing vocalists, drummers, bassists, and guitarists – so far myself (Jim) on guitar & Am (on drums) are the ones who made it this far since the very first iteration of the band.
Until the midst of 2016, our vocalist, Hazrul, came into the picture. We were doing a demo of a song for a drama series on TV3. As we were recording, both Am and I found out that Hazrul has the quality of voice that we were looking for. He can definitely sing and carry our kind of music with his voice. So we asked him to join us and it took a few weeks for us to finally emerge as a band.
How was 2020 for you as a band?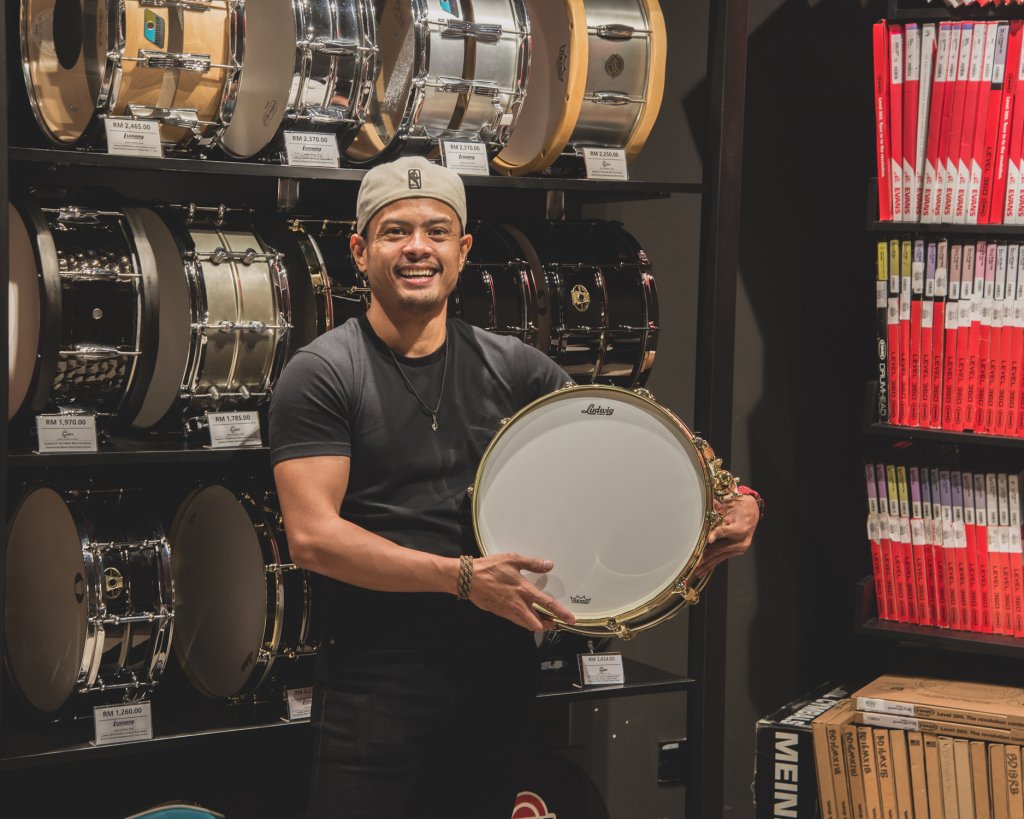 As most of us know, 2020 was a very tough year for everyone around the world. All kinds of industry were and are still struggling to survive.
Truth be told, our latest single "Biar Aku Simpan" was planned to be recorded during the early parts of 2020. But those plans went to waste as COVID-19 appeared and a total lockdown was announced in March 2020. We couldn't do anything – no recording sessions, no meetings, no brainstorming, no jamming.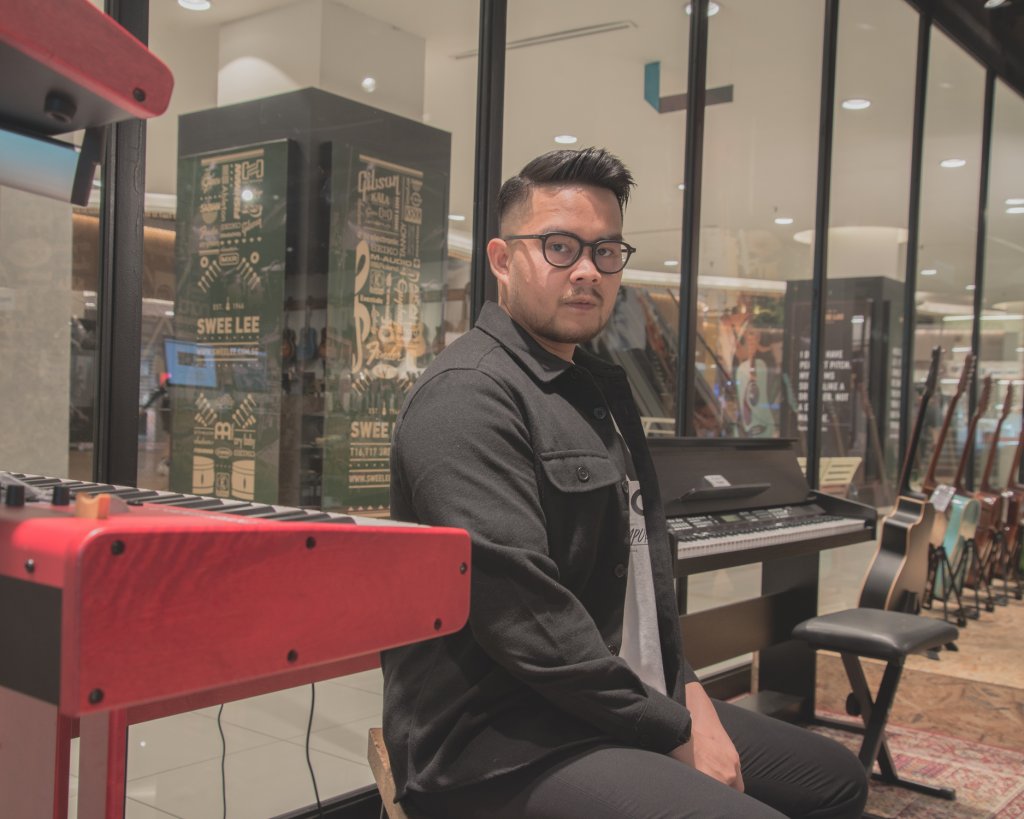 We were stuck until the first Movement Control Order was lifted. We took the chance to finish recording & mixing and straight away, we planned for a music video shoot. We're glad that everything was done as planned but it definitely was a hell of a ride.
Apart from that, as for shows, we could not attend/play any of them in 2020 as all live events were cancelled. We had invitations from TV shows & events in 2020, but everything turned down due to the pandemic. To be honest, 2020 should have been a busy year for us, but we believe God has better plans for us in the future.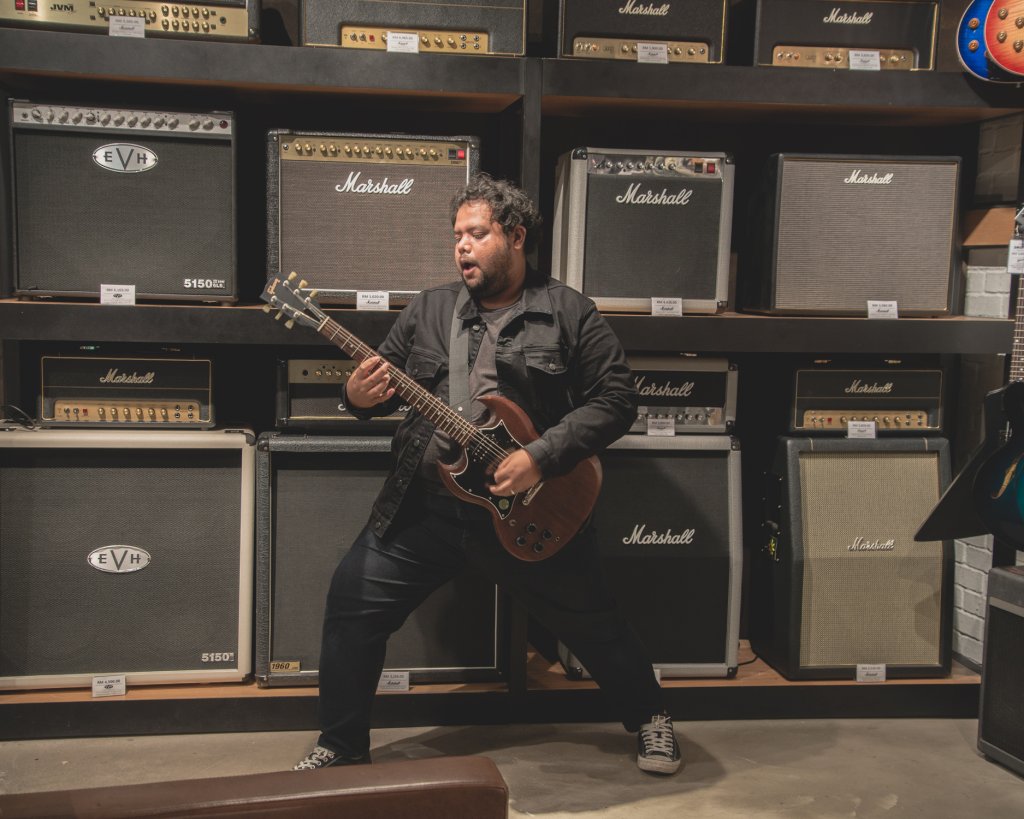 Tell us how your song "Biar Aku Simpan" came about? What was the songwriting process like?
Bimasakti: It is about a couple who are really deeply in love with each other but have to face a lot of challenges – and even worse still, the woman had a cancer and passed away. This is based on a true story about my friend which inspired me to write a song about them.
How did you guys come about working with Oktovia Manrose?
Oktovia had a solo project with Jim (guitarist) and that is when we found out that she could sing very well. Apart from that, she is a talented and well-known artist that always appears on TV and we thought this would be advantageous for getting the song out there.
We are very honoured that we get the chance to work together with Oktovia even though she has a tight schedule. Nevertheless, her dedication was amazing as she gave her full commitment to this project.
After years of acting, what made you cross over to singing?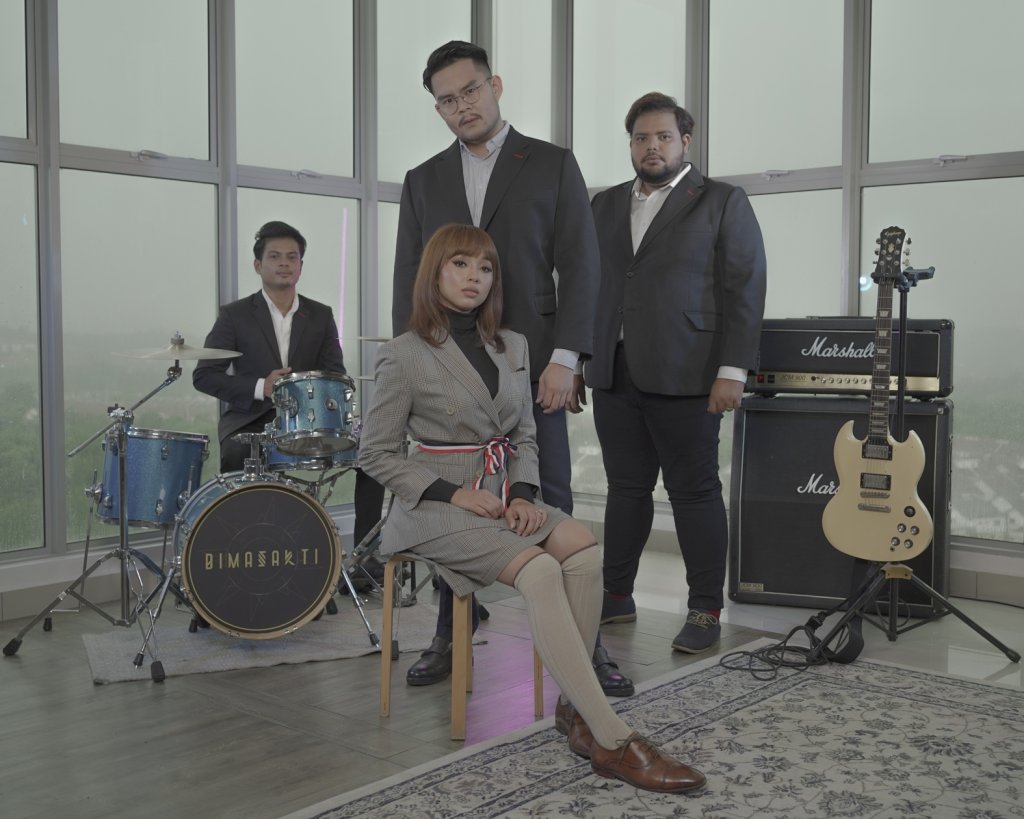 Oktovia Manrose: I have always loved singing. I actually enjoy singing and dancing more compared to acting. But everyone knows Oktovia Manrose as an actress because I guess somehow the directors see that I can act well in comparison. Nevertheless I feel so blessed and thankful because the industry recognises me and appreciates my acting skills. I am just hoping that there will be more singing offers soon. I might need to 'show off' my singing skills more often then!! [Laughter]
How is the music world different from the world of acting?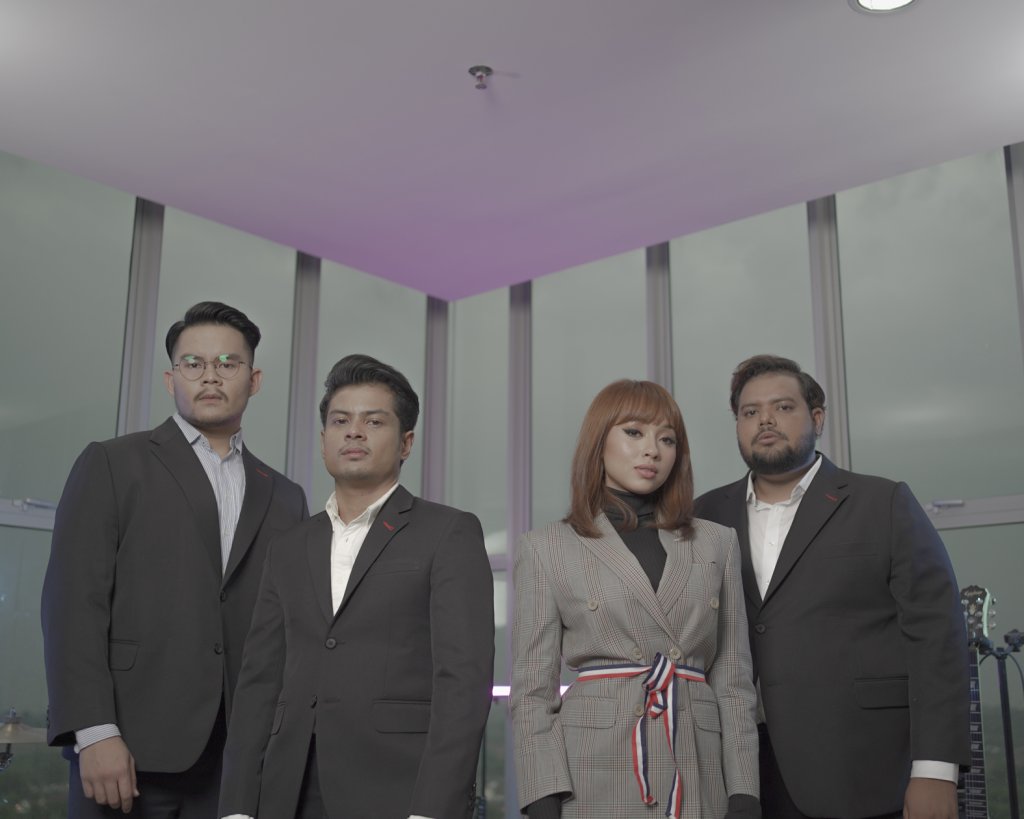 OM: Somehow acting and singing are not that different. Both acting and singing requires 100% focus and feel. For acting, you really need to understand your character and the script so that you can deliver the role. The same applies to singing – in order for you to sing well, you really need to understand the rhythm and lyrics. Only then you can sing perfectly.
Also, both acting and singing cannot only depend on your interest and love of acting & singing. You need to constantly go to classes to polish your acting and singing skills. If you do that then you will be great in those things.
Tell us about the recording process? What did you guys use in the studio?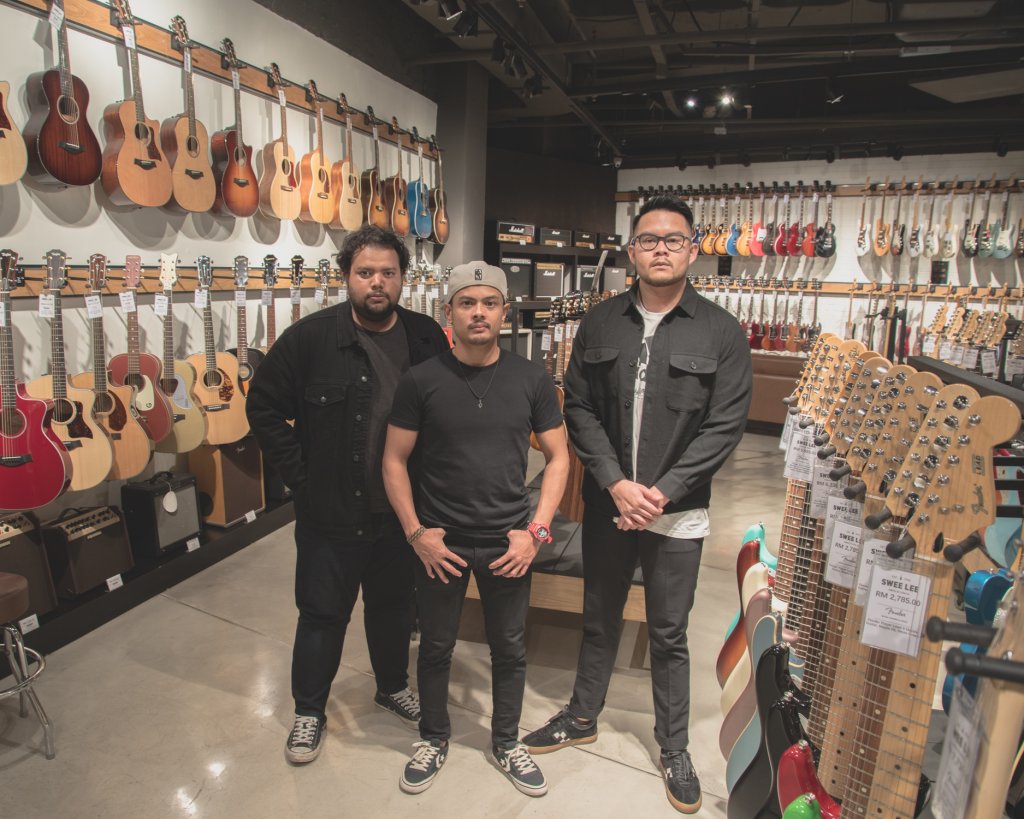 Overall, the process started with pre-recording which has been done in two studios, Greenhouse at Ampang and Nar at TTDI. Am(Drum) and Jim(Guitar) made the preparation in a file structure occupied with MIDI drum, strings and piano instrumental which is enough to be used as a guide for our vocalist, Hazrul.

We then went to Nar recording to continue the replacement of the music from MIDI to wave. We had recorded acoustic drum, bass, acoustic guitar, electric guitar and strings where it has 12 tracks for this new single.
I even recorded a video where it can be access in our YouTube channel, "Bimasaktiband'. After Harris had the song mixed, we sent it to 301 Studio in Australia for the mastering process.
In terms of instruments, Jim used his Epiphone SG and a Marshall JCM900 with a 2×12 cabinet – a staple combo for classic rock sounds. During the recording session, he would be in control room with the amp head while the cabinet would be in recording room. This configuration allows him to hear everything through the studio monitors, so the sound engineer and Jim can tweak my sound and make it suitable for the song.
For drums, we used a classic 4-piece drum kit set up mic'd up in a traditional studio manner with dynamic and condenser mics for a fuller sound. For the bass situation, we used a Fender Jazz Bass Deluxe through a Fender bass amp – nothing too fancy but why fix what isn't broke.
What is one thing you would like to see for the music industry this year. What we can expect from you musically in the future?*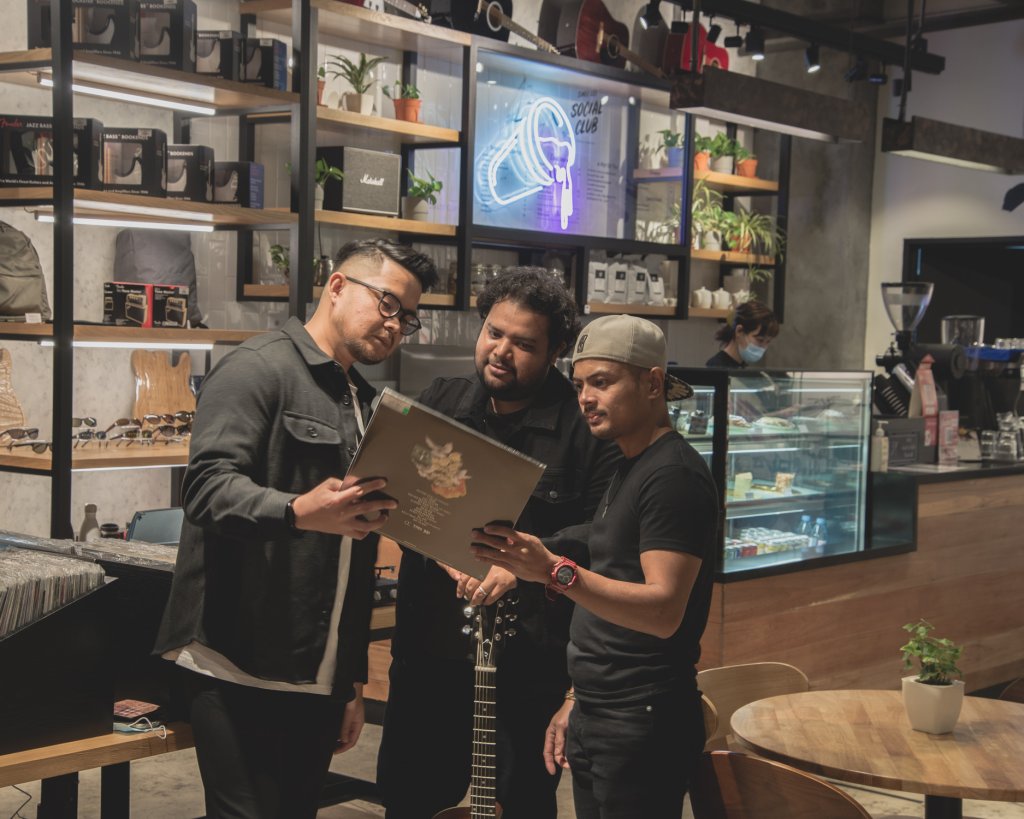 I would love to see our music industry improve and develop in terms of quality. Where the writers of music put their emotion into writing meaningful phrases that could trigger anyone who listened to it. The tone even plays an important part at creating a song which need to be natural and could be accepted by most of the people.

As for the expectation from us to ourselves, we will try to give our best to continue making excellent music and performances. In order to make sure that the songs hit perfectly, we will make sure our singers, writers and band could cooperate and link to each other in order to produce magnificent music.
Any current projects you can talk about?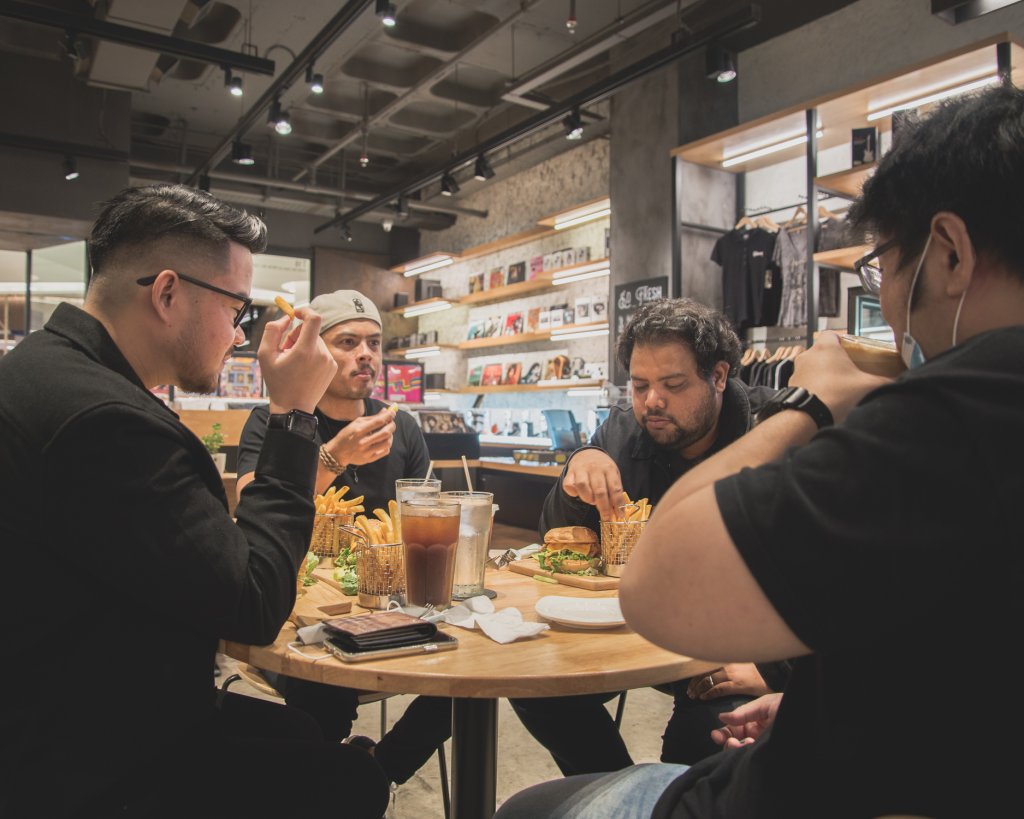 Currently, Jim is in the middle of making a new single for both our singer Harris Yusof from twenty2 and a new talent that I have found in Instagram social media lately, Anna Yasmin.

This single is intended for a new 20-episode drama series. That song is currently in the arrangement phase. During this pandemic, we communicated online, sharing and exchange all the files on the cloud. After this, we will look for a suitable time to make the final recording.

Read more: Local Artist Spotlight