Content creators are dominating the industry. Whether it's vlogging, podcasting, or being a social media influencer, there's a lot of creative talent out there. Show the content creator in your life support with one of these choices. Consider gear essentials like mics, production setups, and others in our gift guide for content creators.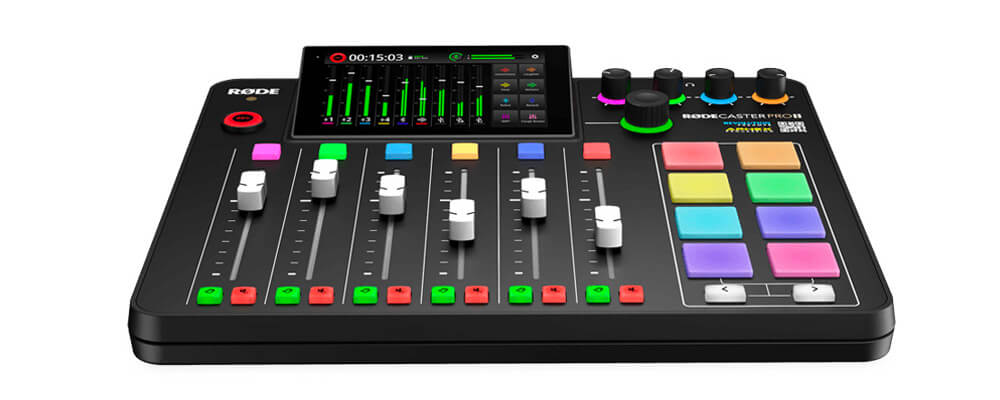 Podcasting doesn't have to be complicated with the Rode Rodecaster Pro II. This device combines the entire recording workflow into a streamlined process. Its customisable 9-channel mixer and programmable SMART pads enable flexible control of recording and production. Factor in the haptic high-gain, low-noise preamps for a clean and clear response, and your mix is set to be the best sounding in town.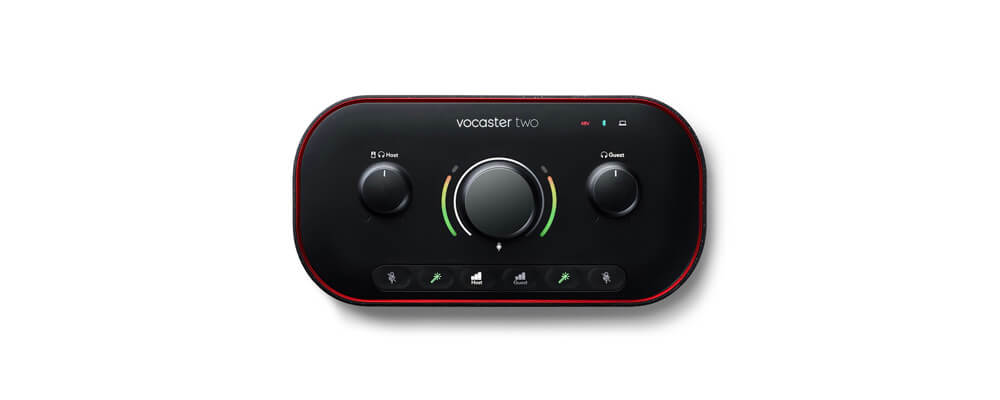 When you want to go beyond solo podcasting, the Focusrite Vocaster Two's pared-down approach to content creation comes highly recommended. Contained in a small format are two microphone inputs with phantom power, along with an additional output that you can connect to a camera if you're shooting video. The Vocaster pairs admirably with sound recording software in a simple plug-and-play step and offers broadcast audio quality.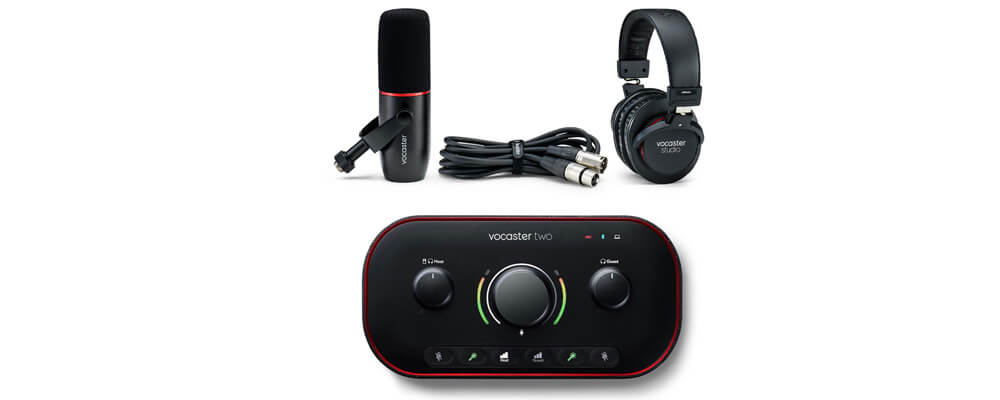 If you're buying for someone that's just starting out, the Vocaster Two is also available in a Studio Bundle including a DM14v microphone and HP60v headphones. The dynamic microphone incorporates a shock mount and windshield for maximum vocal isolation and plosive reduction. Playback the recording with a pair of closed-back studio headphones that blocks out external noise and allows for pinpoint audio precision.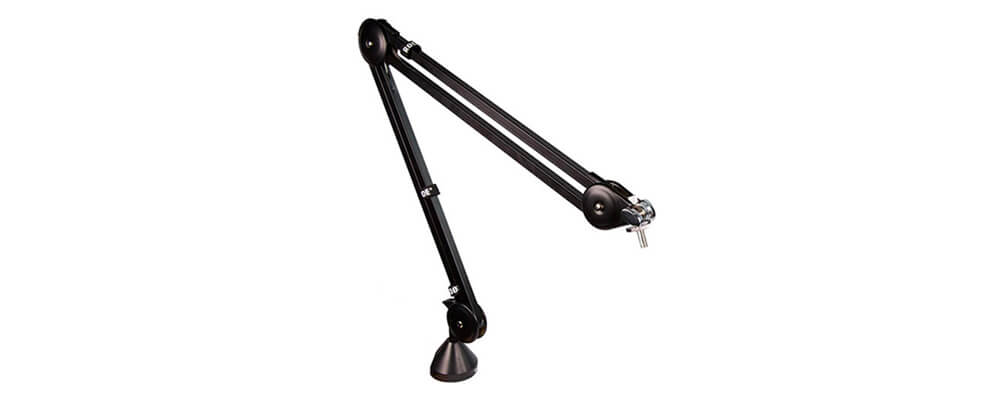 The Rode PSA1 is a super flexible microphone boom arm designed for your desk. It has an unobtrusive build and is easily adjustable, providing total 360-degree access to the microphone. The boom arm has a vertical and horizontal reach of more than 800 cm and its stable design enables it to support mics weighing up to 1.1kg. To sweeten the deal, it even comes with hook-and-loop wraps for neater cable arrangements, along with a set of attachments for extra mounting options. Whether you're broadcasting from home or the studio, the Rode PSA1 studio boom arm is one of the best.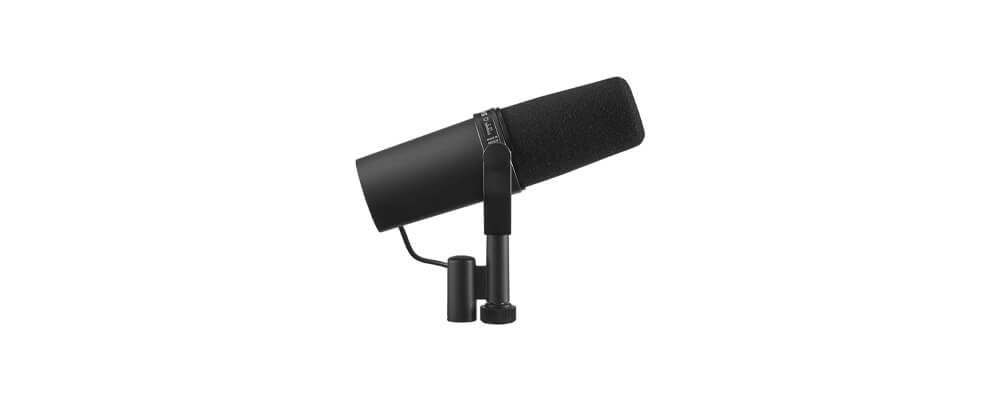 There's a quick and easy way to elevate your content creating setup, and that's with a Shure SM7B Microphone. It is arguably the industry's quintessential mic, commonly used in radio, voiceovers, and even automated dialogue replacement for film. With dual-band switchable passive EQ for low cut and presence boost controls, this microphone's dynamism makes it extremely versatile. It's sensitive enough to pick up whispery notes, but robust enough to accurately capture louder sounds like drumbeats and even gunshots.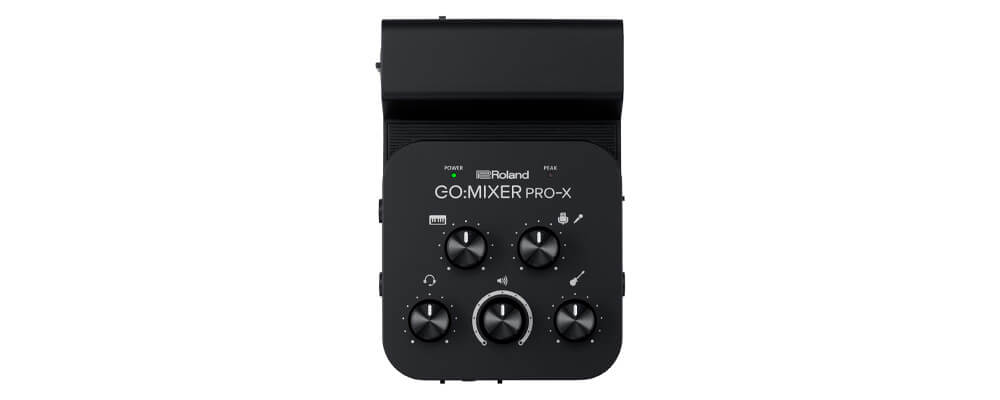 The Roland GO: MIXER PRO-X is designed for anyone that creates videos, podcasts or livestreams with their smartphone or tablet. With up to 7 audio input sources promising studio quality playback, you can pair your keyboard tunes with live vocals, instruments, and even collaborate with other musicians. Even when you're playing your songs through phones or tablets, this handy gadget boosts audio quality to an all-time high.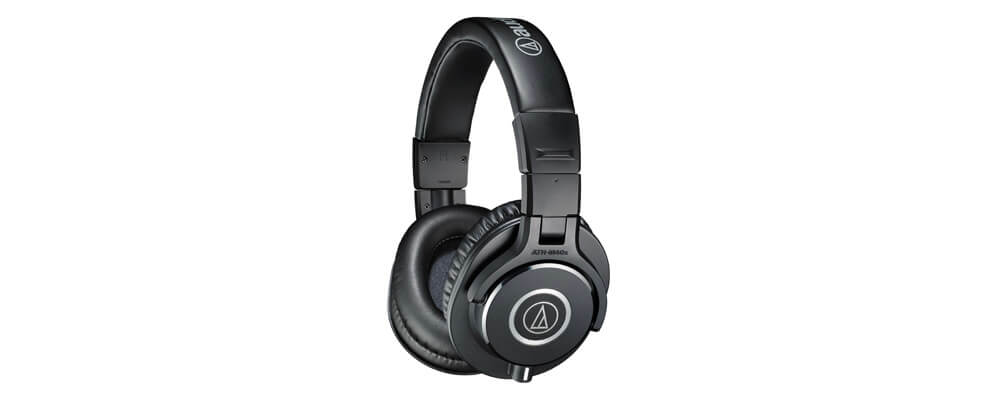 Everyone from audio engineers to DJs can appreciate the value of the Audio Technica ATH-M40x Professional Monitor Headphones. They're built with 40mm neodymium magnet drivers that push flat, accurate frequency responses. The isolating ear cups are comfortable enough to wear for long periods, and its closed-back design also helps to minimise bleed. In addition, the collapsible design, swivel earcups, and detachable cable make these headphones exceptionally portable.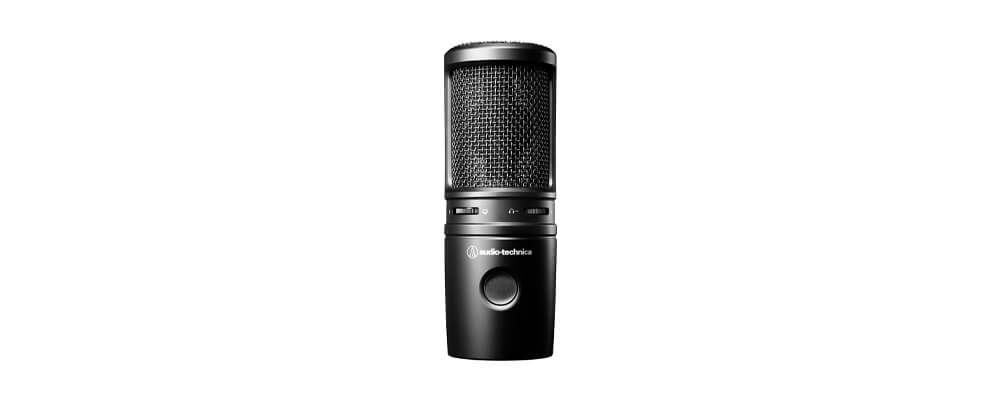 The Audio-Technica AT2020USB-X Microphone gets our vote as one of the best microphones for content creators. Its high-resolution AD converter, complete with a 24-bit sampling rate make it the perfect choice for recording, gaming, streaming and podcasting. The audio is crystal clear and true to life, owing to its extended frequency response range. Streamers will get a lot of use from the integrated mix control, which blends output with computer audio. Another bonus is the soft-touch capacitive mute function for on-the-spot silencing, easily monitored via the two-state LED ring for an immediate visual indication of the mic's live or mute status.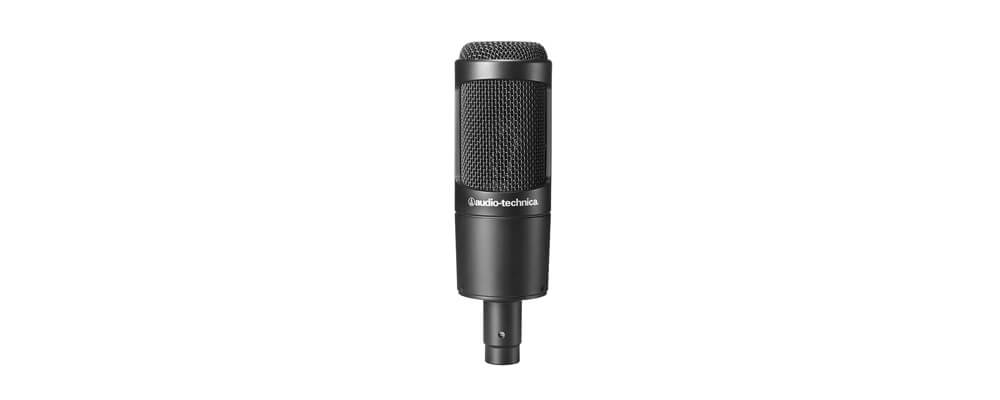 If you know someone who needs an all-in-one microphone for home, studio and live tracking, look no further. Large-diaphragm microphones are able to accurately reproduce lush, natural sounds with low noise. Audio-Technica's AT2035 does just that as a side-address cardioid polar pattern condenser mic. The detail is impeccable, and the AT2035 handles high amplitude and loud sounds remarkably well. Affordably priced, the AT2035 is a consistent and versatile microphone.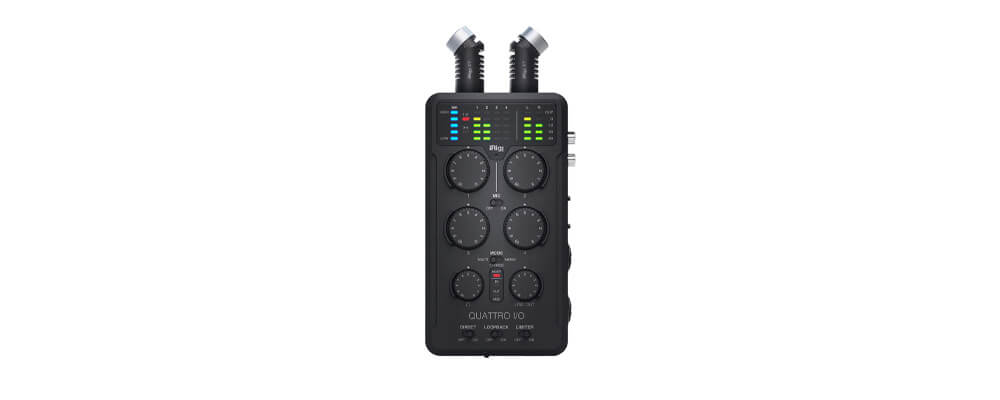 Looking for an audio solution for someone constantly on the go? Combine audio and MIDI interfaces into a single gadget with the iRig Pro Quattro I/O Deluxe. Compatible with most operating systems, it hooks you up to high-resolution audio quality with built-in LED monitoring, limiting, and output routing. Don't have access to powerpoints? Simply switch to battery-powered operations for on-location audio recording! You'll never be caught unprepared again.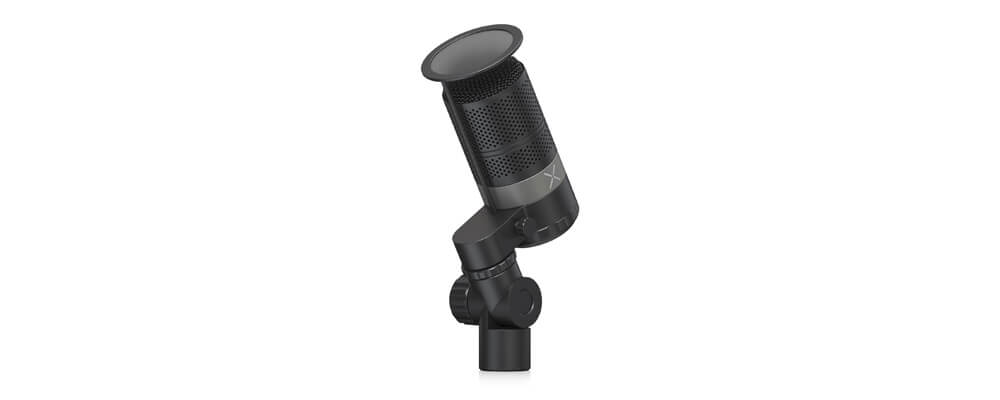 The TC Helicon GO XLR Dynamic Broadcast Microphone is tailor-made for recording and broadcasting. The low-noise design handles everything from voiceovers to ASMR recordings without irritating hissing. Its directional super-cardioid capsule tunes out background noise and focuses on your vocals instead. An adjustable pop filter not only eliminates plosives but also keeps spittle away from the mic.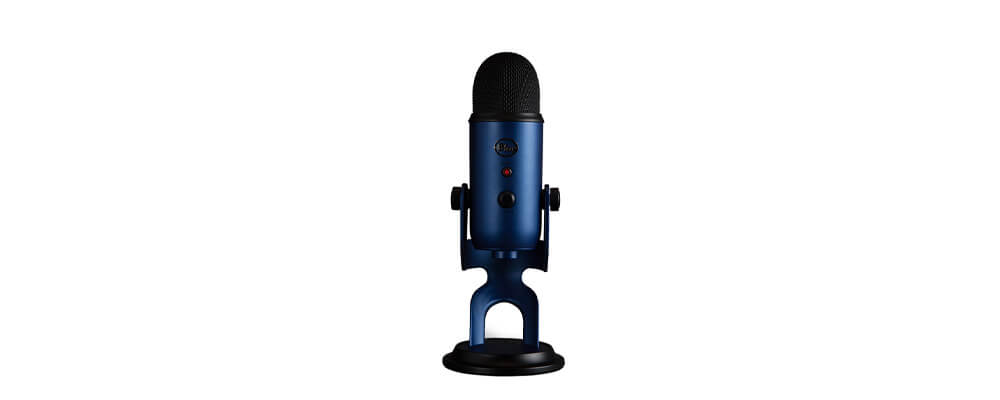 An easy and affordable way to create studio-quality recordings, the Blue Microphones Yeti's retro-futuristic shell is an array of sonic possibilities. From an onboard master volume control, gain control button, mute switch, and headphone output, this mic has it all. We're particularly impressed by its polar-pattern selector, a cool feature that switches between stereo, bidirectional, cardioid, and omnidirectional to suit a multitude of recording purposes. It's basically 4 microphones in one if you think about it.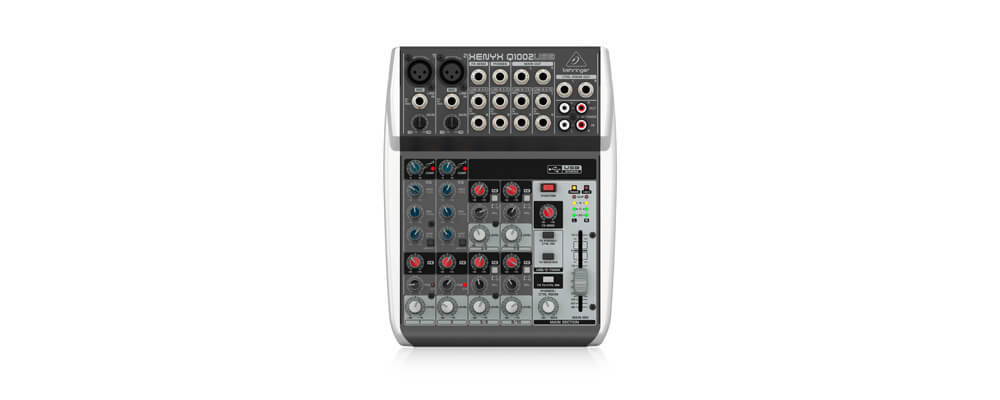 Many audiophiles prefer working with mixers that also have built-in audio interfaces. If you're looking for a gift for someone that fits the bill, then look no further than the Behringer Q1002USB Xenyx, a 10-input, 2-bus analogue mixer built in a rugged casing. Armed with Xenyx mic preamps and compressors, it channels warm musicality via the Brit-style 3-band EQs. Along with a per-channel FX send, the Q1002USB's control room function allows for effects monitoring through headphones. All in all, this is a superb multi-purpose mixer to have on your work desk.