Know someone who spends all their free time creating beats or playing out live? Impress them with a selection of gear and equipment that'll have them grinning ear to ear. From controllers and grooveboxes, to the all-important headphones – this is your gift guide for DJs and producers.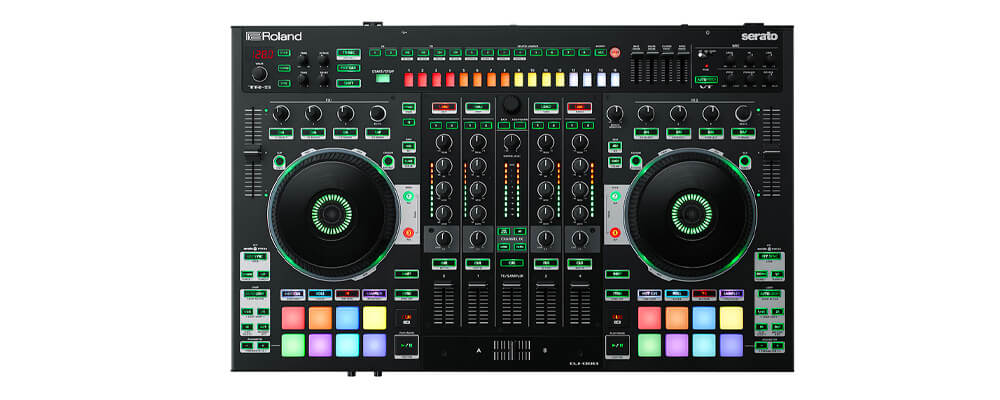 The 4-channel Roland DJ-808 DJ Controller is a one-stop-shop for anyone wanting to create electronic music in real-time while mixing beats. Paired with Serato DJ software, the experience entails complete control over hot cues, effects, loops, and other effects. Also at hand are the Roland AIRA technology in the integrated TR-S rhythm machine and Auto Pitch-equipped VT Voice Transformer Engine. The former cues up percussive beats, booms, and claps, while the latter adjusts warbly vocals to the key of your track.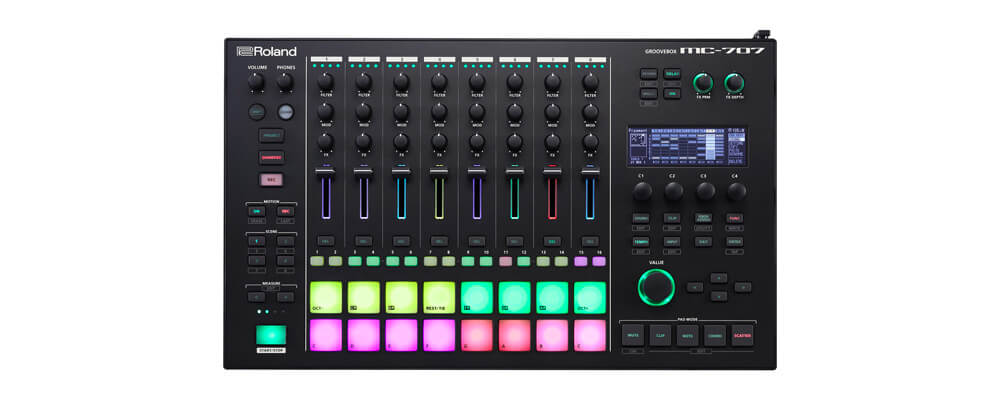 Taking the Roland sequencer format to another level, the MC-707 Groovebox eliminates the need for computer input when composing and performing sets. Instead, it relies on eight tracks of audio recording and MIDI sequencing, combined with a barrage of synth sounds and effects. Cut in bass riffs, drum beats, and other instrumentals via sixteen touch-sensitive pads. The Groovebox comes loaded with over 3,000 sounds, along with looper functionality for endless experimentation.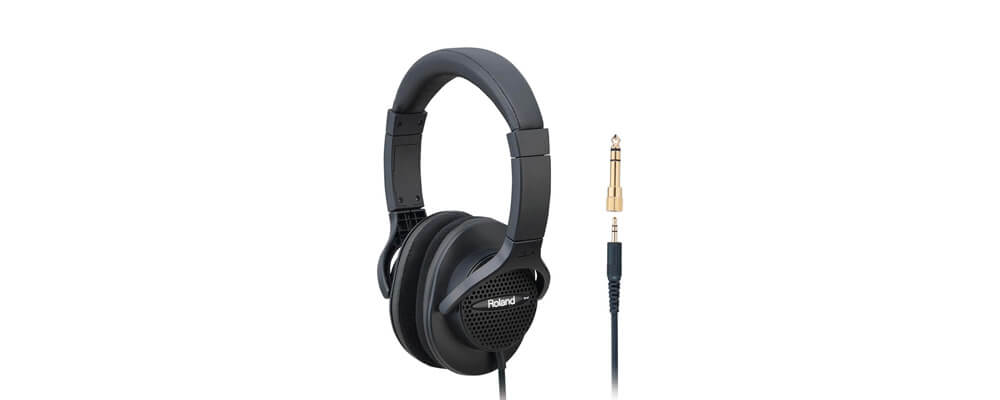 Open-back headphones are key to an immersive audio experience, allowing for playback to sound more natural and clear. So when you slip on a pair of these Roland RH-AH-BK monitor headphones, you know you're in for a treat. With their lightweight design and comfy ear cups, these headphones are great for listening to high-fidelity playback for hours.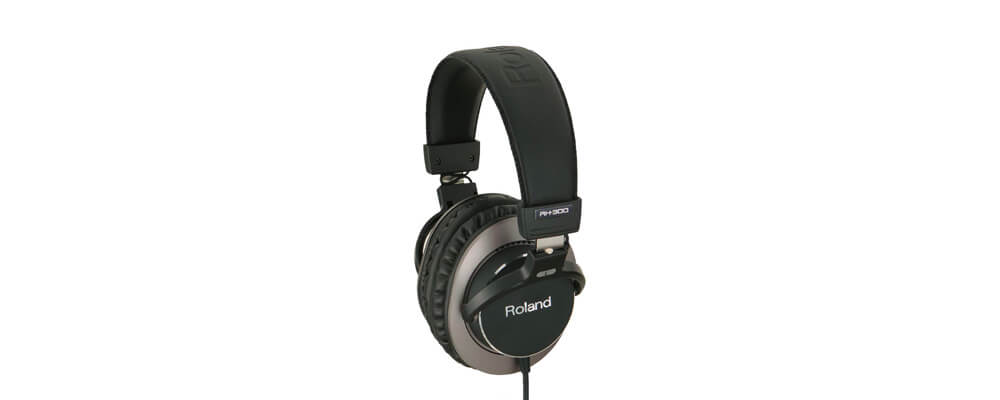 The Roland's RH-300 Closed-Back Stereo Headphones are well-suited for musicians searching for effective studio production headphones. Their padding fully encloses the ears, creating a near-airtight seal which keeps noise from trickling in or out. In addition to the superb isolation, they also have full-range frequency response, a vast dynamic scope, and tons of detail.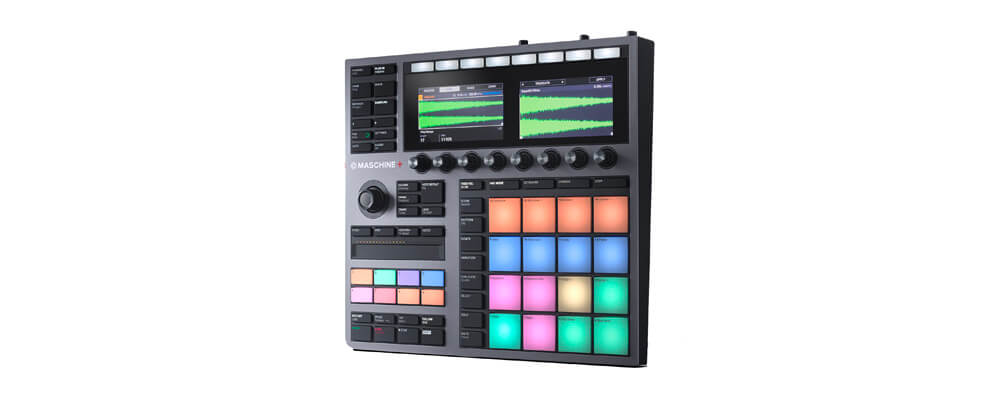 The Native Instruments Maschine Plus is a standalone production system backed by a built-in 96Hx/24-bit interface and quad-core processor, along with a 4GB dual-channel RAM. The grid of touch-sensitive pads, knobs, and Smart Strip ribbon controller lets you slice, tweak, and remix sounds to no end. For the endlessly creative producers, the MASCHINE+ is set up with over 8GB of production-ready sounds and effects, from classic synths to entrancing audio loops.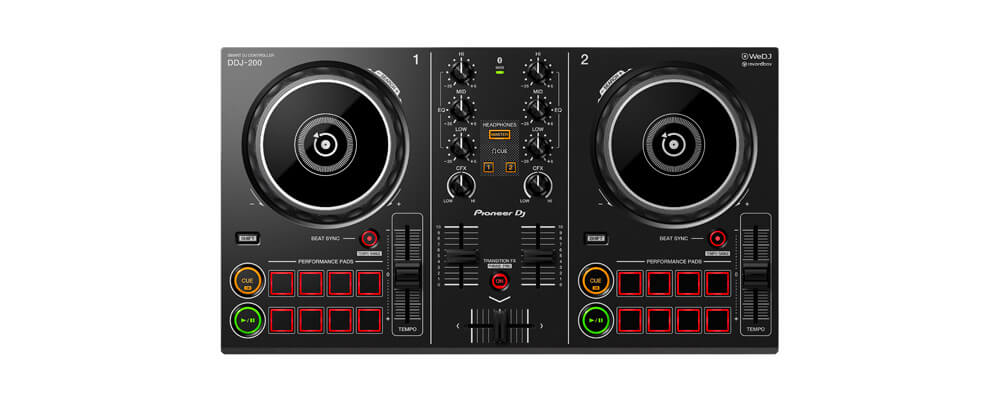 Pull double-duty by using your smartphone as a mixing tool with the Pioneer DDJ-200 Smart DJ controller. Connect your phone via Bluetooth or USB, and then hit play on your audio library. With two platters and 16 performance pads, the DDJ-200 also comes with Phrase Sync for seamless transitions between tracks and Transition FX, which adds fun effects to your music.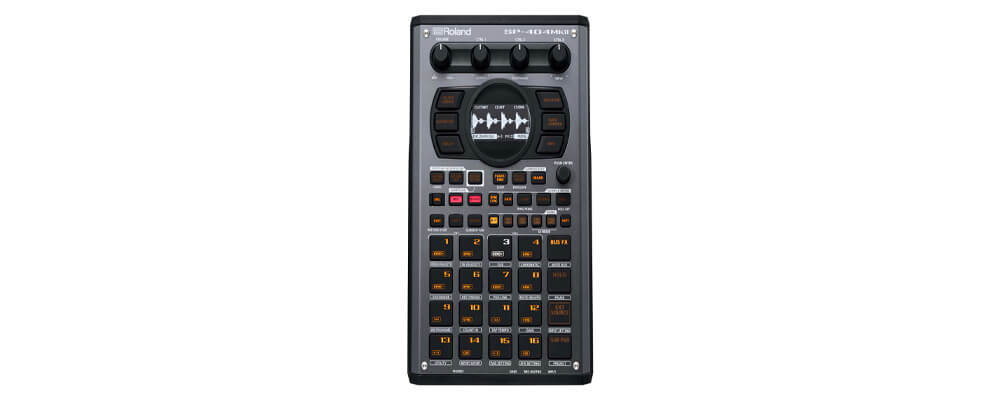 Already compact and lightweight, the addition of a USB-C port is what makes the Roland SP-404 MK2 Creative Sampler a travelling producer's dream. The Mic/Guitar input opens up to Auto-Tune, Vocoder, and even Guitar Amp Simulator possibilities. The Sampler's DJ mode manoeuvres and mixes two audio files via eight pad controllers per side. Chain sequences together manually, or save them to be played back at your next live gig.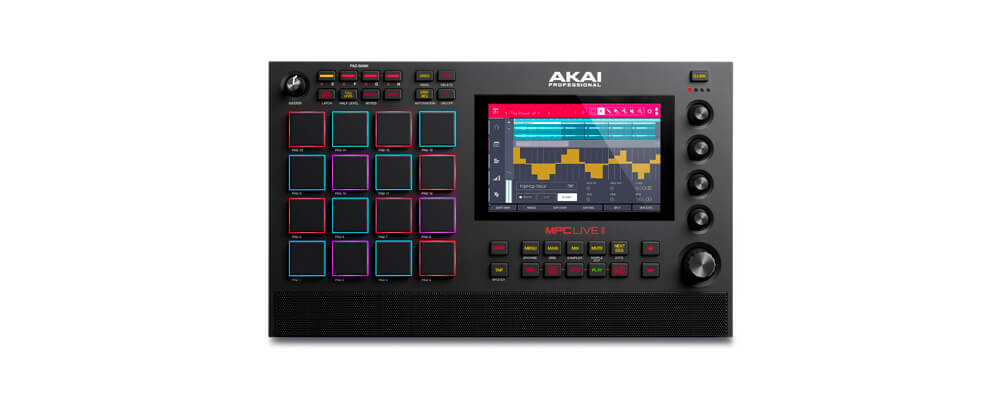 Akai's second incarnation of the MPC Live is a great and portable sampling machine. It has a 7-inch high-res display touchscreen for drag-and-drop audio and MIDI along with a built-in stereo system and a 6-hour battery life. Its multicore processor with 16GB of storage takes sequencing and editing to the next level. Finally, producers and DJs will be blown away with in-built effects, including Akai's all-new Air Vocal Insert Effect Suite.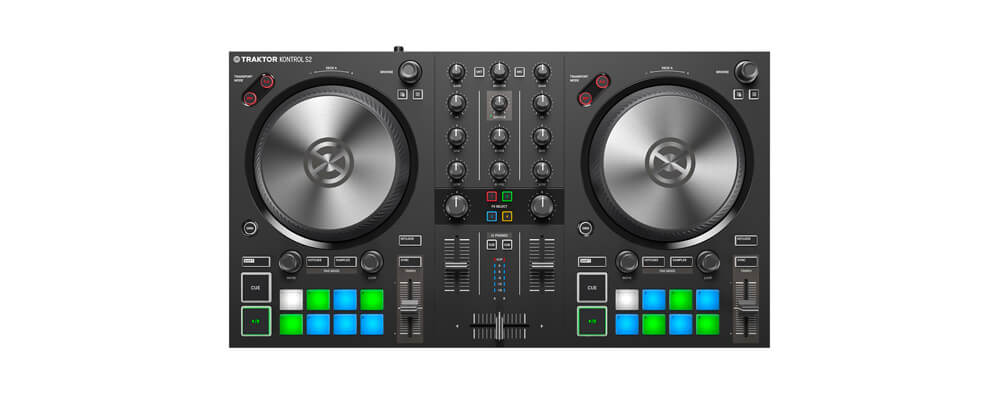 Whether you're dropping beats at a club or just trying out your skills at home, choose the Native Instruments Traktor Kontrol S2 MK3 for a companion. Kitted out with a 2-deck controller and 4-channel audio interface, it serves as a comprehensive digital DJ system. The silicone-dampened wheels are 30 times more precise than a standard MIDI controller, so make full use of the Traktor 3 software and fire off as many effects as you can. An affordable choice that will make your resident DJ smile.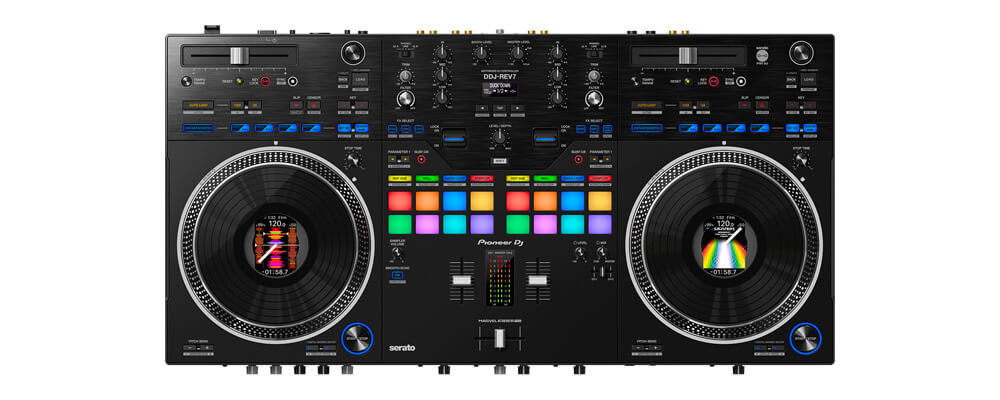 The Pioneer DDJ-REV7 comes with dual 7-inch jog wheels and an LCD screen in the middle of each one, effectively displaying details like waveform, BPM, and album covers. This attention to detail carries over into the genuine vinyl feel and response of the turntables, along with back-lit buttons for functions like Hot Cue and Saved Loop. Pioneer keeps the party going with a Magvel Fader Pro crossfader, which delivers smooth transitions in an ultra-durable package.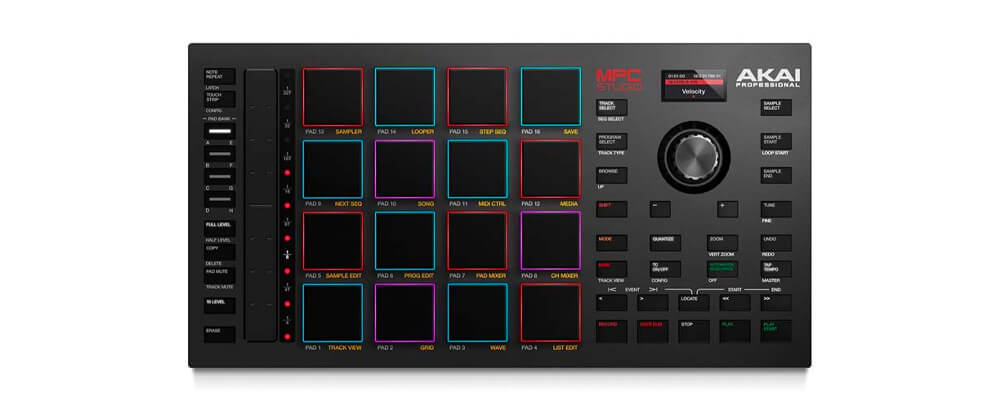 Akai has filled the MPC Studio 2 to the brim with all the best MPC hands-on controls and production workflow. 100 instruments and effects populate its circuits, making this 128-track sequencer the perfect instrument for creating beats and electronic melodies. With so much happening, it's hard to believe that the entire machine is less than 2-inches thin, allowing it to fit snugly into a pouch or laptop case.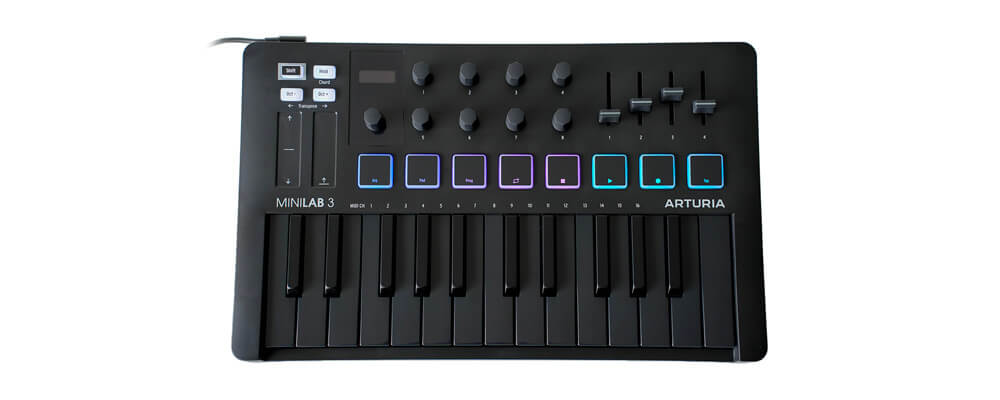 While the Minilab 3 retains the Slim-Key's signature 25-key arrangement, sleek build, and low weight (just over 3lbs), it now comes with an ergonomic construct comprising twin capacitive touch sensors for modulation and pitch control. Its display screen also comes with a clickable browsing knob that effortlessly breezes through 500 onboard presets, complete with active feedback for tweaking and editing. Its onboard controllers are user-friendly too, allowing octave and semitone transposing, toggling of chord modes, and on-board arpeggiation.