Are you wracking your brain over gift ideas for the guitarist in your life? With numerous brands in our catalogue, Swee Lee is the perfect place to shop for gifts suitable for guitarists of all levels. Look no further than this gift guide for guitarists and give your loved ones the gift of music this holiday season.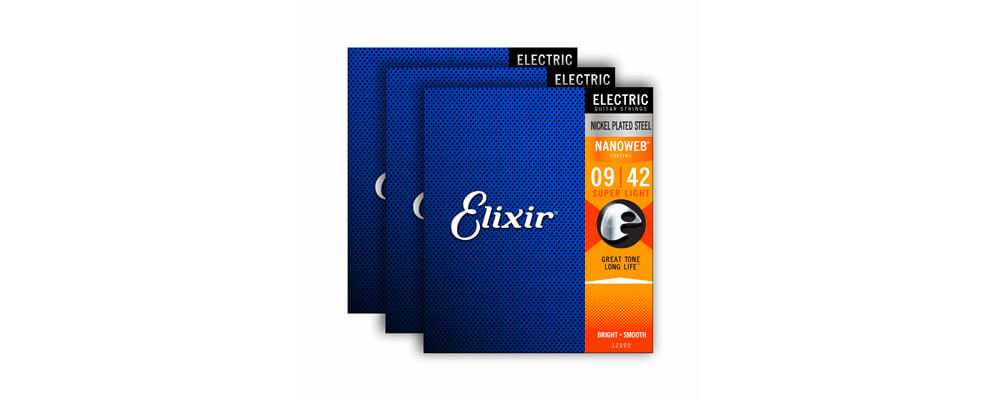 There's no such thing as too many spare guitar strings and Elixir's coated strings are some of the best around. These strings are durable and can withstand oxidation, humidity and fluctuating temperatures. Not only will an Elixir Guitar String 3-Pack come in handy for guitarists looking to swap out their old strings, but their texture makes them comfortable to play and adds a brighter sound to any guitar – a thoughtful and practical gift for any guitarist.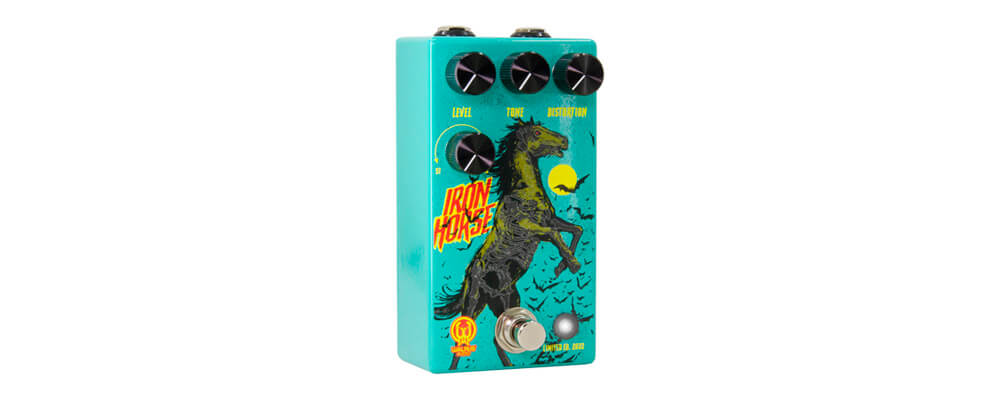 Best known for their incredibly well-made pedals and beautiful designs, Walrus Audio pedals are well-loved amongst guitarists. The Walrus Audio Limited Edition Halloween, Obsidian and Coral pedals allow guitarists to produce interesting sound effects such as unique and intense tone distortion, or ethereal reverb and delay. Take your pick from a range of unique pedals and watch your resident guitarist take their guitar tone to the next level.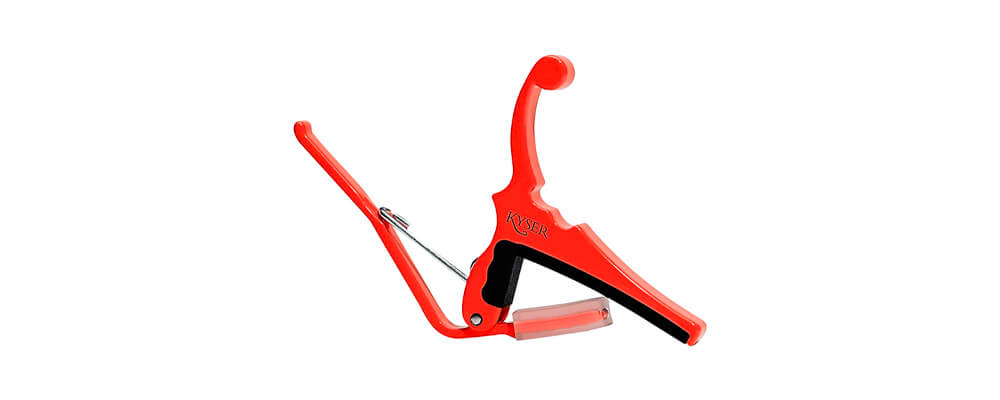 A good capo makes a great and practical gift for players of both acoustic and electric guitar. These Kyser x Fender Quick-Change® Electric Guitar Capos have a 9.5-inch radius that makes them suitable for almost every guitar neck. Their sturdy and ergonomic design allows players to move them around comfortably with one hand. Available in a range of colours, these capos make fun and thoughtful gifts for guitar players.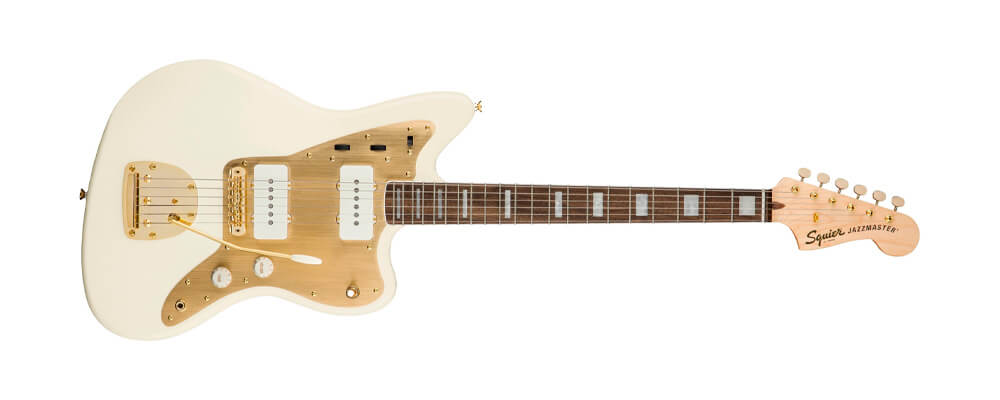 There's no better way to support a loved one's musical journey than to upgrade their instrument. If you've supported a guitarist from day one, then a model from the Squier 40th Anniversary would be a fitting gift for them. These guitars are modelled on classic Fender shapes and fitted with modern hardware to ensure that they look and sound great. For an unforgettable gift, the Squier 40th Anniversary Gold Edition models in this series come with an all-gold exterior for maximum star power.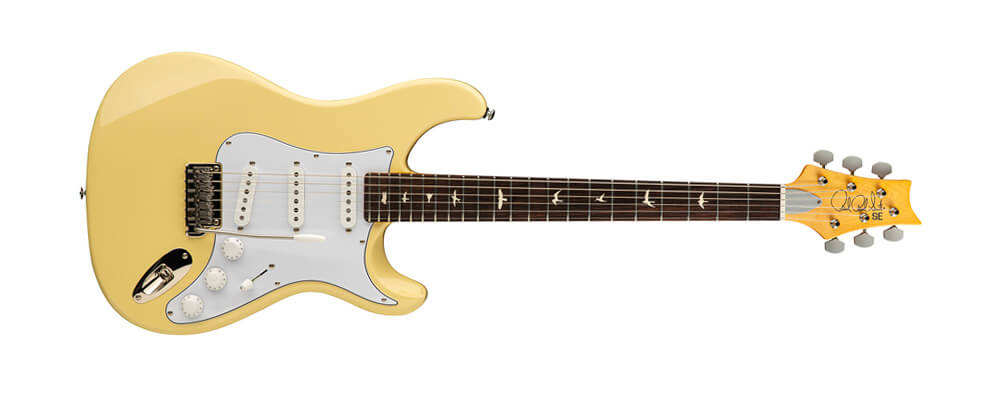 Do you know a guitarist who's a die-hard John Mayer fan? Then there's really no better gift than the PRS SE Silver Sky. Modelled after John Mayer's own signature guitar, the PRS SE Silver Sky is built with hardware inspired by Mayer's custom guitar, like the trio of 635JM "S" pickups. The PRS SE Silver Sky also comes with a small 8.5-inch neck radius, making it easier for practising guitarists to polish up their technique.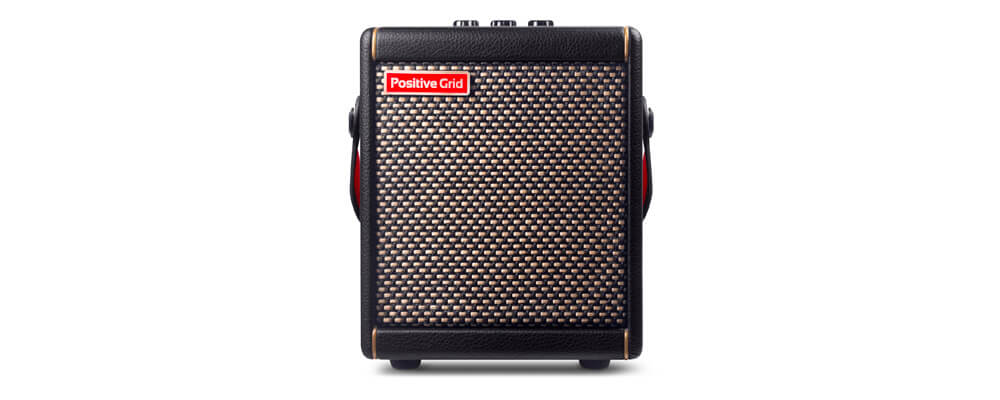 A portable guitar amp is a great gift for performing guitarists. The Positive Grid Spark Mini amplifier is not only small, but its dual-angled design makes it capable of extremely loud volumes. The perfect gift for guitarists who busk, or are constantly on the move to their next performance. The Positive Grid Spark Mini also has wireless Bluetooth connectivity and makes a great portable speaker for parties and social gatherings – perfect for a post-gig wind down.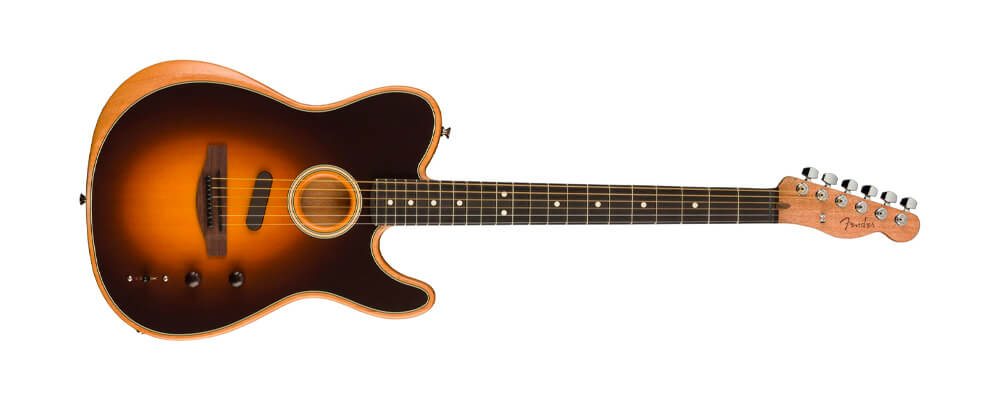 If you're buying for a guitarist who loves playing both acoustic and electric guitar, gift them the best of both worlds with the Fender Acoustasonic Player Series Telecaster. It has a streamlined 3-way switch that allows players to switch between acoustic and electric tones, making it an extremely versatile instrument for guitarists well versed with the technique and tone of both acoustic and electric guitars.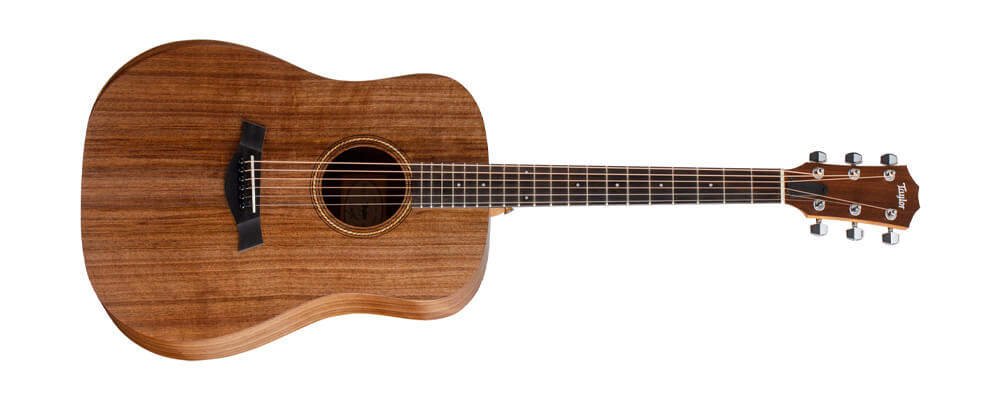 Taylor's acclaimed Academy series is perfect for singer-songwriters who find joy in writing music with an acoustic guitar. Built with a slender neck and armrests, the Taylor Academy Series Walnut guitars are comfortable to play, which makes them suitable for hours of songwriting. These guitars also come with an onboard ES-B electronic system, which means they can be amplified and are perfect for taking the stage.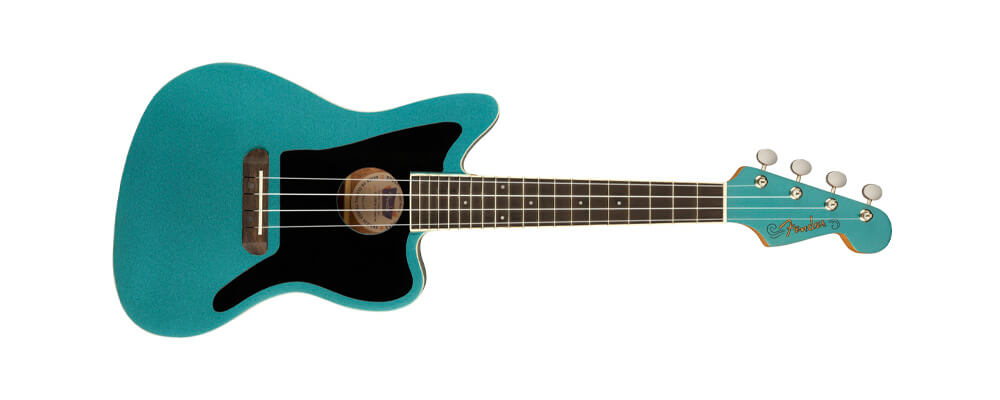 The Fender Fullerton Series Ukuleles are playfully modelled after classic guitar shapes such as the Telecaster and Stratocaster, making them visually different from standard ukulele shapes. These ukuleles also come equipped with preamps for live performances – truly the perfect gift for the off-beat and quirky performer.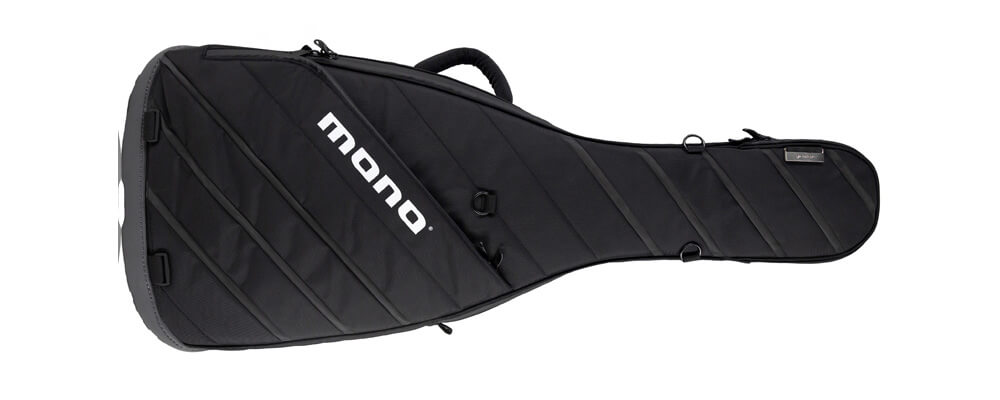 A MONO guitar case is the perfect gift for the guitarist that is always on the move. Built with military-grade materials and cool features such as an attachable wheel system, the MONO Vertigo Ultra Electric Guitar Case is designed to keep guitars secure while ensuring maximum comfort for their users. Gift this award-winning guitar case and make sure that they can travel with confidence.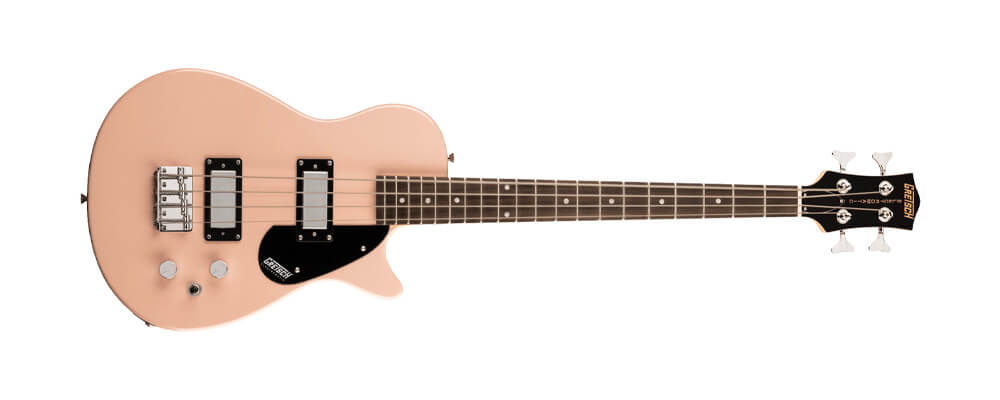 The Gretsch G2220 Junior Jet Basses are perfect for bass guitarists looking for short-scale instruments. Not only is this bass comfortable to play, but it comes with a single coil Gretsch pick-up which gives it a massive sound despite its smaller size. These bass guitars come in a range of muted and sleek finishes, making them suitable for the effortlessly cool bassist.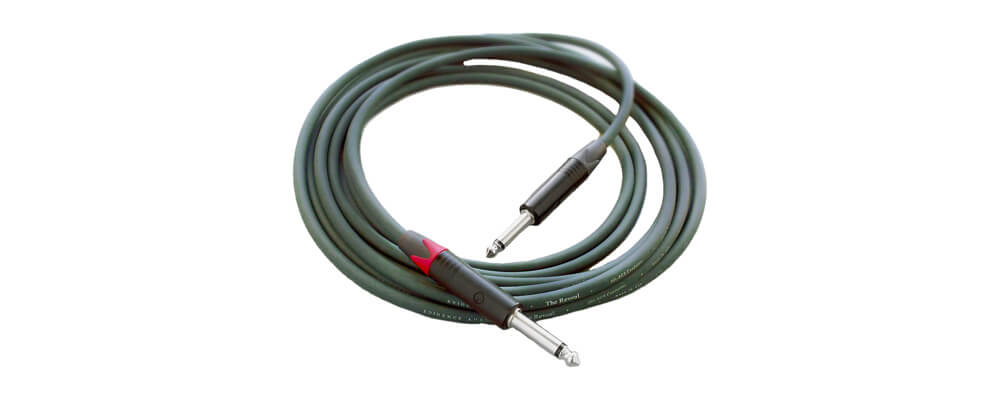 Good quality cables are a godsend for performing and recording guitarists. Evidence Audio Cables are one of the world's most reputable cable brands, and gifting a guitarist one of these cables is bound to impress them. With minimal noise and distortion from their patented copper cables, Evidence Audio Cables will ensure that any guitarist's tone remains pristine and full.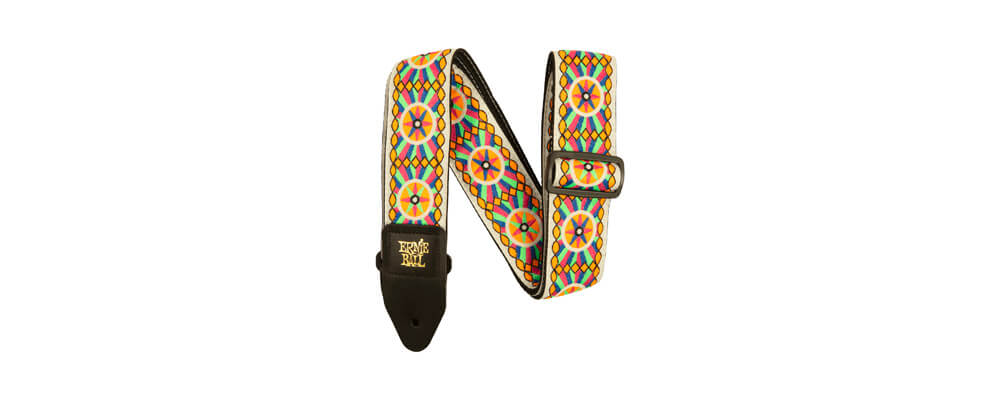 The Ernie Ball Jacquard Guitar Straps are good quality guitar straps finished with embroidered leather ends. They come in a wide range of designs and colours suitable for everyone from the understated to the fashion-forward guitarist. If you know a guitarist who takes to the stage regularly, then these straps are the perfect gift for them.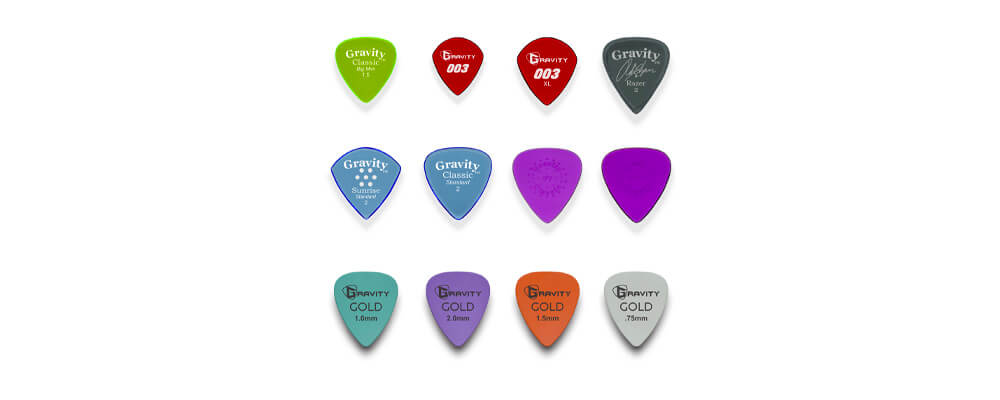 A good quality pick can make a huge difference in a guitarist's playing and Gravity Guitar Picks are one of the best picks in the market. Each pick is hand-shaped and buffed, and comes in a variety of sizes and shapes for different guitarists. If you're well-versed with your guitarist's playing style, then a thoughtfully selected pick will definitely be a great choice for a gift.