Synthesisers are an indispensable part of a recording studio. When connected to a MIDI system, the unassuming synth is able to replicate the sounds of an entire orchestral arrangement or the latest K-Pop banger.
Our Top MIDI Controllers & Synths
While incredibly versatile, not all synths are the same. Some models replicate analog tones, some digital, and others, a glorious blend of both. Different models also vary in monosynth and polysynth capabilities. It's also important to note that not all synths come in keyboard form! There are tons of different builds and designs to suit your style and your budget.
There's a synth for every musician out in the market, and to help you with your search for the perfect model, here are the top synths that Swee Lee has to offer!
Read more: Studio Recording Gear: A Beginner Buyer's Guide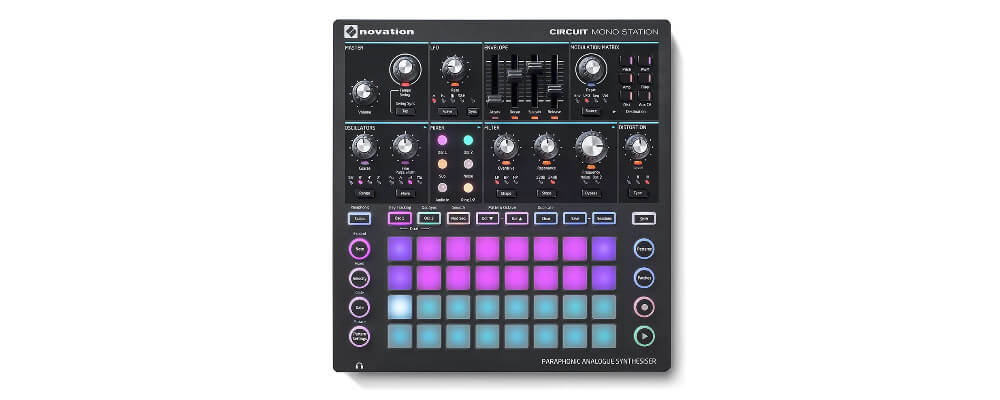 Stemming from a pedigree of electronic excellence, Novation's Circuit Mono Station combines time-tested analog synthesis with the flexibility of a cutting-edge user interface. Simple and straightforward tactile controls make sculpting monophonic and paraphonic tones an absolute breeze, and there are dedicated controls for every function you can see. A grid of 32 velocity-sensitive pads offers full access to three onboard sequencers, which cover both oscillators and modulation options. Additionally, the Circuit Mono Station offers extensive MIDI and analog control connectivity, making it the ideal hub for your hardware synth rig.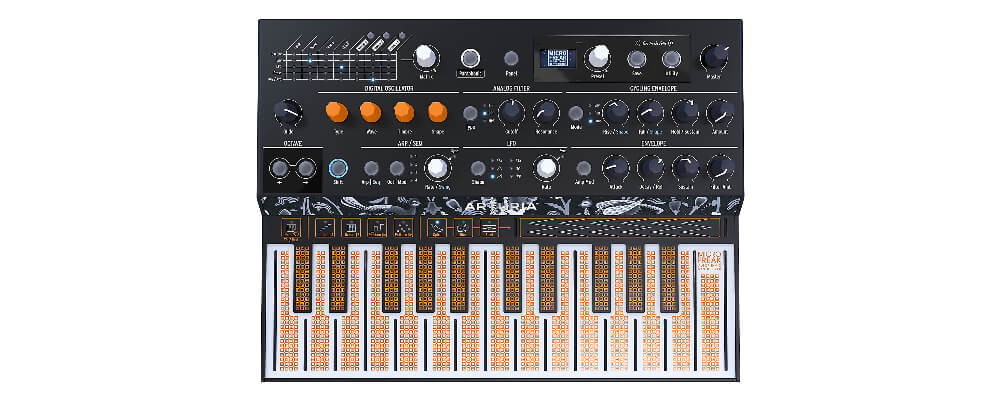 The Microfreak is a hybrid synth that combines wavetable and digital oscillators with analog filters. Its acclaimed Plaits wavetable oscillator comes souped up with 4-voice paraphony and conjures up saccharine notes and shrieking chaos with equal ease. The synth's digital oscillator stores up to 256 presets, allowing players to flit between them at the push of a button.
With a literal touch of the unusual, the Microfreak's etched keyboard plate features a pressure-sensitive layout with polyphonic aftertouch – expressive enough to impress the most loyal of pianists. This easy-to-use, affordable and unique synth is sure to find a home with the curious and adventurous musician.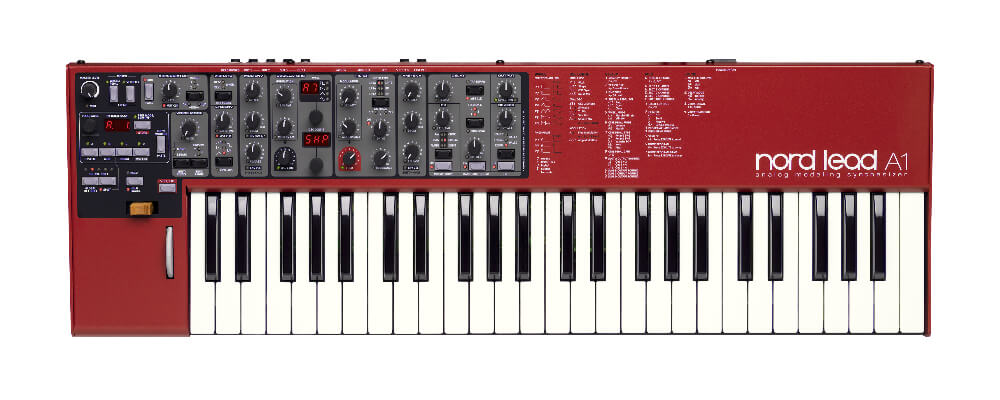 With Nord's newest and best analog modelling engine to date, the Nord Lead A1 is an all-around achiever. While the Lead A1 takes its cues from Nord's flagship A4, it comes refurbished with enough new tones and tricks to pioneer its own series. Take for example, the eight-configuration oscillator block that instantly pulls up the sound of your choice through a customised list. It breezes through arpeggiations, creates patch variations via the element mutator, and even syncs modes to the master clock for perfect timing. Effects like Ensemble, Ring Modulator, and Drive snap and layer effortlessly to each tracking session with the Lead A1's 4-part multitimbral capabilities.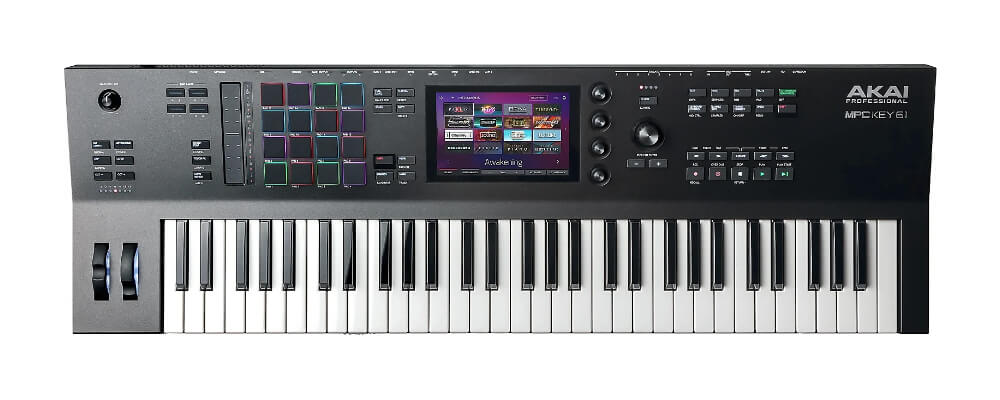 Some things work better together, like Akai's esteemed MPC platform and keyboard workstation. This ingenious new collaboration transforms two already great tools into a music production workhorse. It does quadruple duty as a sampler, a MIDI controller, an analog synth controller, and a standalone processing studio. Despite being filled to the brim with features, the MPC Key 61 retains super speedy performance thanks to an onboard RAM and a dedicated OS. With around 10GB of preloaded Akai content, and the option to expand storage capabilities via USB 3.0 slots or room for disk drives, the possibilities are endless.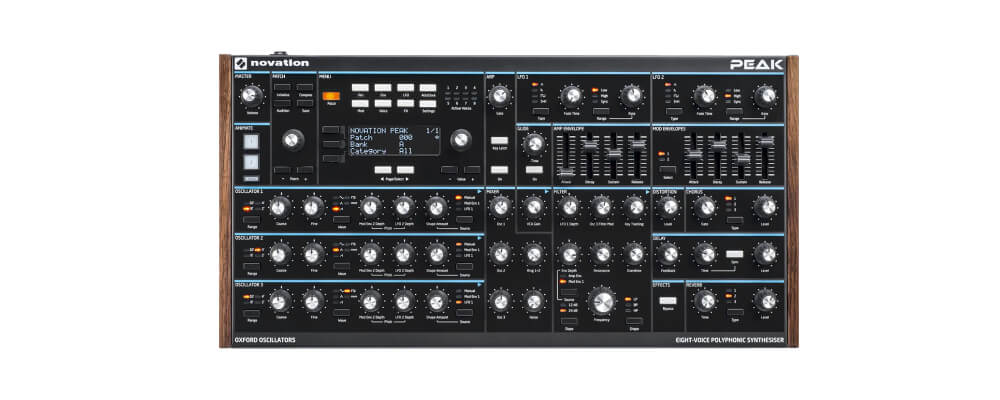 Another atypical synth build, the Novation Peak harnesses the power of wavetable oscillators for intuitive functionality. With 16 direct modulation assignments and a matching 16-slot matrix, this synth is a beast of a workstation. Its inbuilt distortion applies to either pre or post-filter per voice, in addition to an independent master distortion.
Backed up by numerically controlled New Oxford oscillators which sculpt 3D analog synth tones along with 60 complementary digital wavetables, the Novation Peak is perfect for contemporary sounds and genres.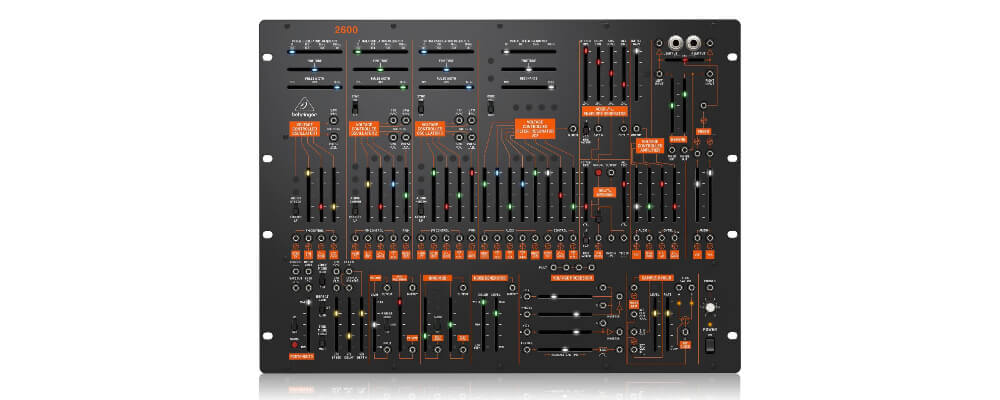 If you love the idea of owning a piece of synth history, look no further than the Behringer 2600. A reincarnation of the beloved original, the 2600 is spilling over with analog circuitry. Vintage-styled voltage-controlled oscillators, amps, and filters perch alongside modular patch-point configs and signal paths.
The synth also boasts unparalleled tonal flexibility with its trio of Voltage Controlled Oscillators (VCOs). One goes for independent sawtooth and pulse wave outputs, while the other two handle triangle, sine and pulse waves along with oscillator syncs. And finally, as a homage to its predecessor, the 2600 comes equipped with two selectable lowpass voltage-controller filter circuits – the 4012 and 4072.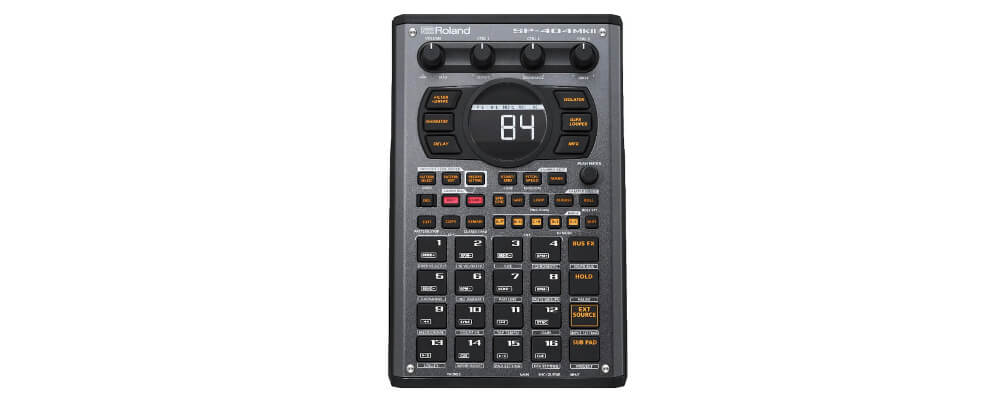 The Roland SP-404MKII Linear Wave Sampler is one of the most coveted sampling workstations in the market today. Outfitted with an updated resampling workflow and a generous serving of audio embellishments, this compact audio canvas makes duplicating samples via its many effects an absolute breeze. Looking to collaborate with other musicians? The Roland SP-404MKII also comes equipped with a nifty dual headphone output for simultaneous monitoring.
---
While you ponder sound engines and sampling capabilities, remember that it's important to know what kind of synth you're in the market for. A pared down synth can be just as good as a synth with a million functions. It all depends on how you use it to express your musical creations, so go with what feels and sounds right to you!
Our Top MIDI Controllers & Synths
These aren't the only synths we've got on offer, so come on down to Swee Lee to see what else is in store. Or make a virtual checklist first with the merch from our online selection. Either way, don't forget to load your details into our mailing list for the best tips, tricks, and treats that we've got to offer.
Read more: Types of Keyboards: Synths, MIDI, and Digital Pianos