What's not to love about the cajon? They're affordable, accessible, portable, versatile and most of all, a lot of fun. You don't need to be an expert drummer or musician to be able to play one. It's actually simpler than you think if you're looking to jam along with your favourite songs – just check out these awesome covers on the cajon.
The popular world of the cajon can be a little overwhelming, and choosing the right one can get tricky, especially since we just want to get down to hand drumming, pronto. So here's a rundown on what you should be looking out for when purchasing a cajon.
Types of Cajons
Cajons are a lot more than just six-sided hollow boxes. Since their humble beginnings, additions like guitar strings, snare wires and even bells have found their way onto cajons. Here are some of the common types of cajons you'll find.
Peruvian: The OG. Originating in the tea plantations of Peru more than 200 years ago, the first cajons were probably shipping crates repurposed as drums by African slave musicians. The backs are usually made from a hardwood which has a round sound hole cut out. The front, called a tapa, is made from laminated wood. The Peruvian cajon produces a tight, dry sound. It does not have a snare.
String/Snare: These cajons are equipped with snare wires or guitar strings against the back of the striking surface. They are perfect if you're looking to recreate the kick and snare sound of a drumkit.
Cuban: Usually made with five sides of wood, each side tapers downwards giving it a distinct shape. The Cuban cajon is played like a conga, producing higher, bongo– or conga-like tones.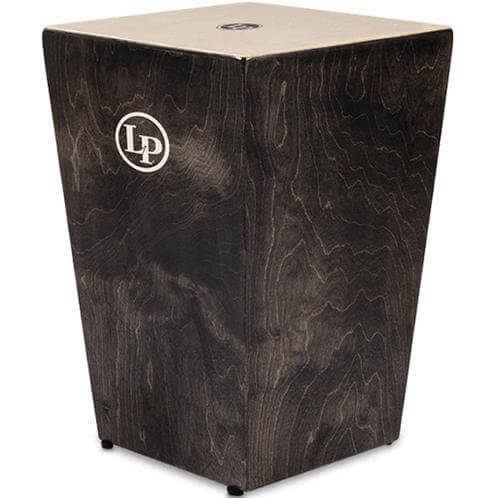 The tapered body construction of a Cuban cajon. It is played on the top surface like a conga.

What will you be using a cajon for?
Naturally, your ideal cajon option lies in its purpose. You could be playing in an acoustic band, where good projection and resonance is needed. Or if you're just jamming out with friends covering popular songs, you might want a cajon with a snare.
Features
Modern cajons have a host of features that allow for different sounds and even for micro adjustments which give you a wide range of tonal options. There's something for everyone, whatever your skill level or budget.
Adjustable slap corners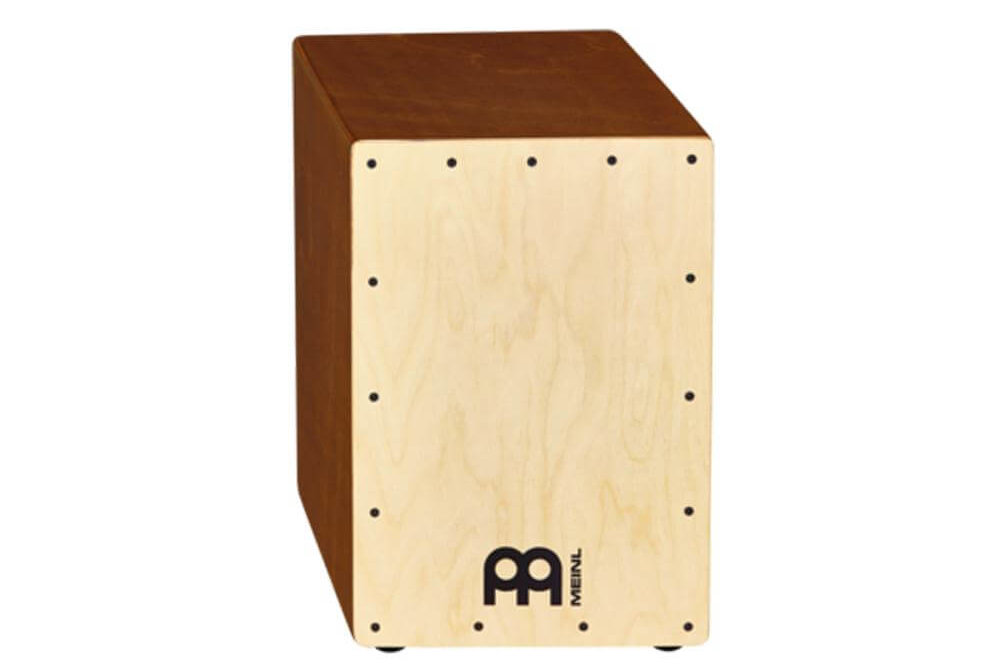 The tapa (main striking surface) is usually secured to the frame with screws. These screws aren't just for structural reasons – they allow you to adjust the tapa's slap corners. The looser the corner screws are, the more cracking, clicky attack sound you can achieve when you hit it.
Bass ports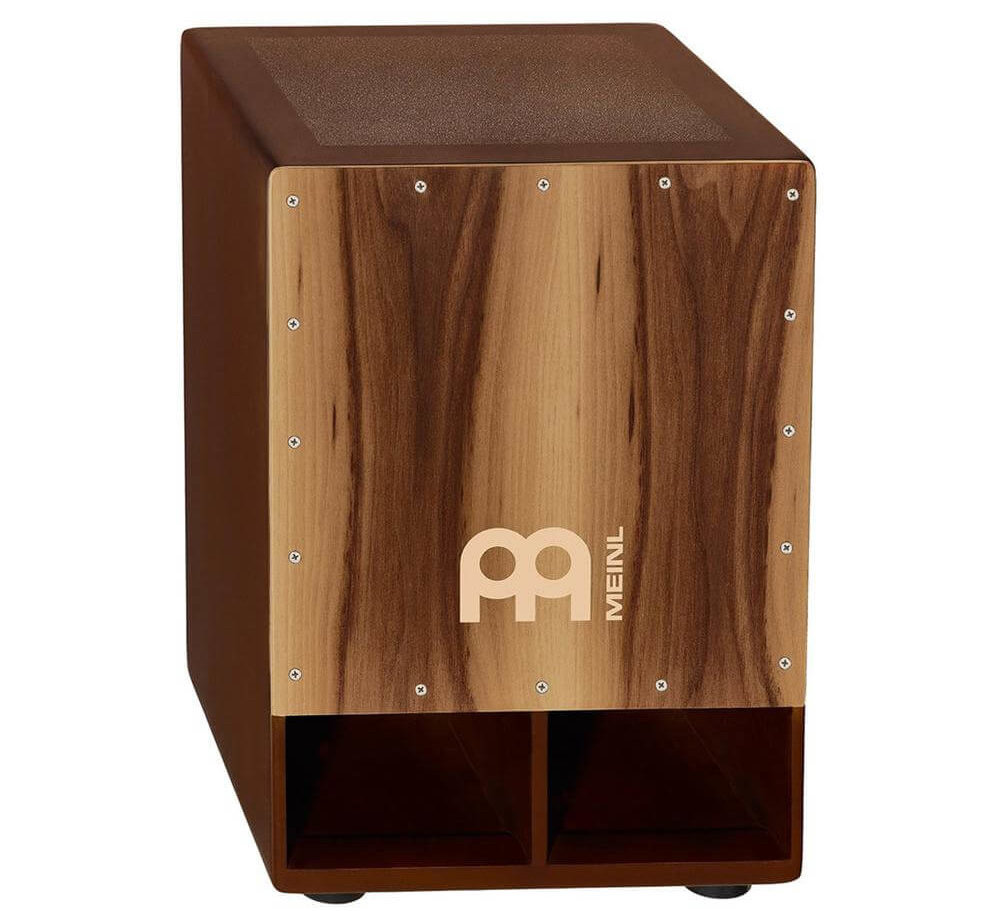 Subwoofer cajons, as their name suggests, have incredible bass projection. Instead of a rear-facing cutout, it features a forward projecting sound port.
Adjustable snare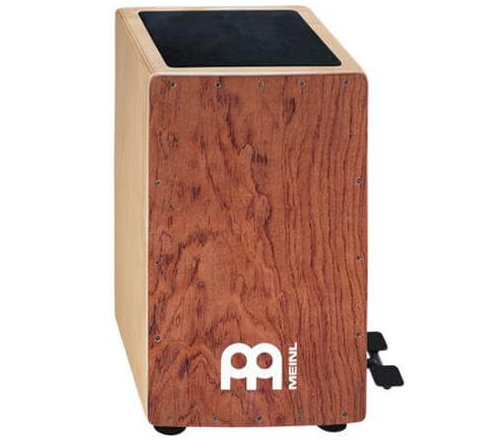 Some cajons give you the option of playing with the snares, or without (like a Peruvian cajon). A level outside the box allows you to adjust this on the fly. Some models have the ability to adjust the tension of the wires. The looser the wires, the more sustain and sizzle.
Internal microphone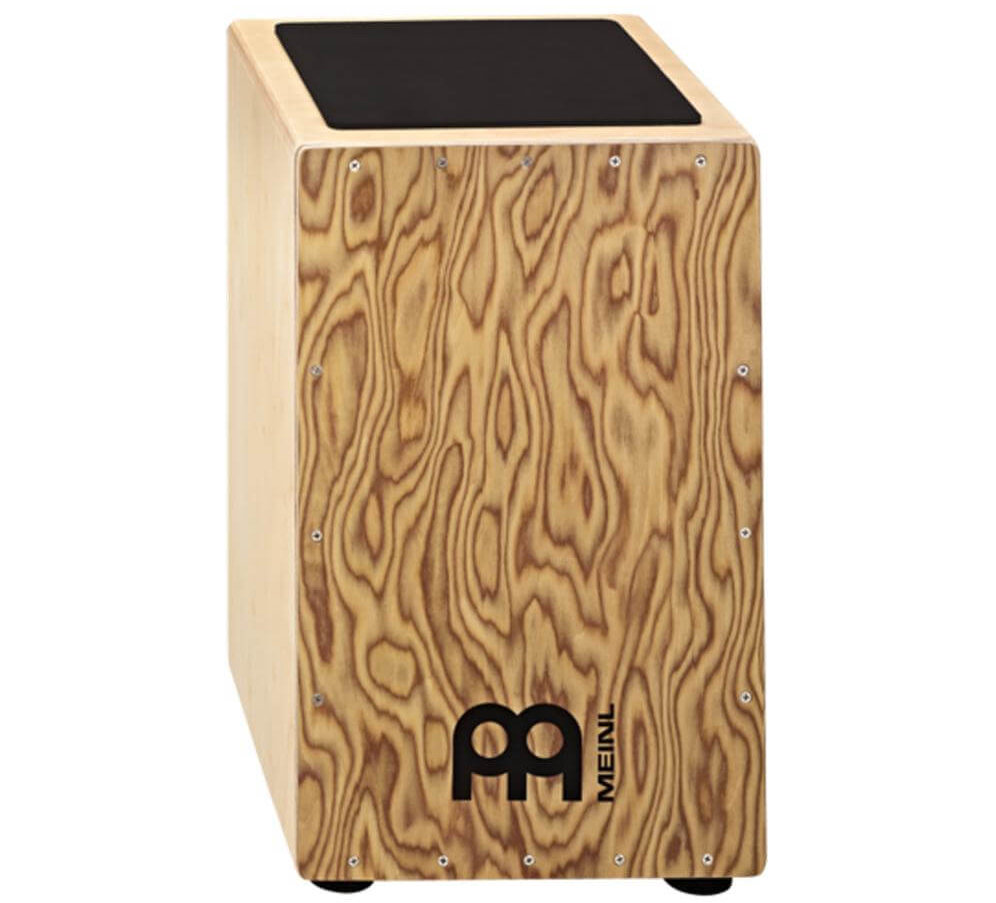 Like most other acoustic instruments, we always want the option of being able to amplify our sound. Look out for cajons equipped with pickups or microphones if you see yourself playing larger, live performances.
Audition!
Always try before you buy. Getting comfortable with the cajon and hearing it in person is more valuable than any advice or video you come across. It's also worth getting a salesperson or a friend to try it for you, so you can hear the cajon from a distance, as certain frequencies are more audible further away.
[the_ad id="2622″][the_ad id="2625″]
Swee Lee stocks an extensive range of cajons and other percussion. For expert advice on all things drums, head down to our speciality drum shop at Peninsula Shopping Complex.