For all the times we've flipped a box over and created beats by banging on them, we've wished for an actual instrument that could take that much of a beating. The cajon (pronounced "CAR-HORN") serves that very purpose, and was born out of poetic necessity that traces back to the 18th Century. Drums were then banned across the Americas as they were seen and heard as a threat to those in power.
The cajon typically is a six-sided instrument, with a sound hole cut into the back panel. The front panel, the tapa, is made from thin wood to provide resonance, leaving the remaining five sides to provide structure. The sound of a cajon comes dry, the root tone is bass, its primary role is as an accompaniment instrument.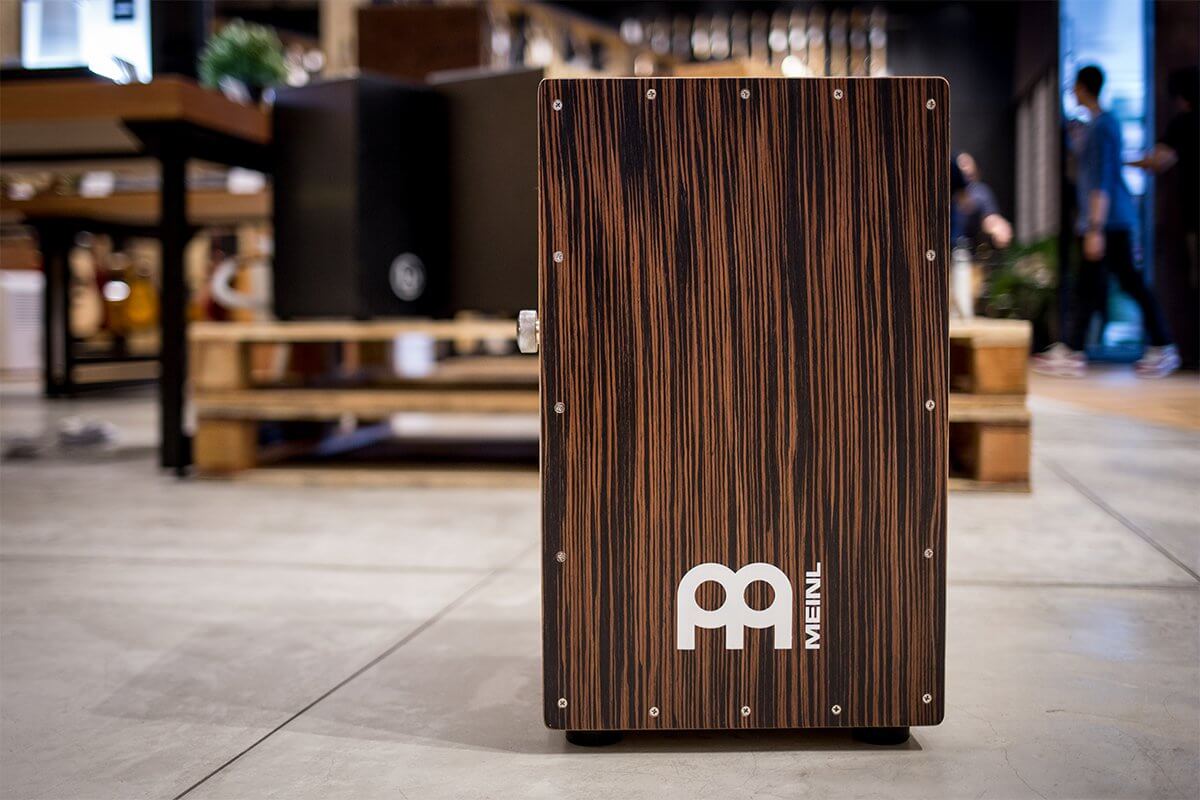 The cajon today is one of the most popular, accessible, and visible drums you'll find. From pocket cajons to electronic cajons, its versatility extends to its accessories that could be used to play it, like cajon brushes and pedals.
It's easy to appreciate the cajon – it complements acoustic music perfectly, doesn't have fragile animal skins, and also serves as a drum throne. Even easier, is actually playing one. The cajon doesn't require years of lessons or precise hand technique to play, and has allowed for a world of recreational drummers. Don't believe us? Check out the following covers to see just how simple it is to jam along to your favourite tunes.
---
Treasure, the third single from Bruno Mars' Unorthodox Jukebox continues the 80s retro-vibe that followed throughout the album. That makes the track a head-bopper from the off, and if you can get your hands on a cajon, you'll be beating along in no time.
---
Arguably the happiest song ever written, Happy encourages exuberance and gets your pulse going. Get a guitar, a bass, a cajon, a few fancy hats – and the smiles come naturally.
---
Red Hot Chili Peppers' funk-punk bravado will not be complete without drummer Chad Smith's infectious drum patterns. A drum setup like Smith's maybe a little too sophisticated, but a cajon seems to do just fine.
---
Stereophonics' sun-soaked hit Dakota is the quintessential find-happiness-in-misery anthem. With frontman Kelly Jones' scruffy vocals resting happily on the track's flooded guitars, the song will have your hands doing one of two things – getting your lighters out, or beat along to its drums.
---
If and when you find yourselves done with jamming out to your favourite songs, attempt at a solo. Take centerstage, and beat away. The more you practice, and the more you learn about your favourite sweet spots on the cajon, the wilder the possibilities.
---
Pick yourself a new beat to march to and have a go at the cajons available in-store at Swee Lee's flagship store or our specialty Drum Shop. Or check out our online catalog to find a cajon to match your style here.