Whether you're up to date with the Japanese music scene, you might already be familiar with three special Fender Japan signature models from a certain all-female J-rock band – SCANDAL.
Formed in August 2006 by four high school friends, SCANDAL started their music journey by playing live street performances until they were noticed and signed to an indie music label. Ever since their breakthrough to the mainstream in 2008, SCANDAL has been on a tear with multiple tours that have taken them around the globe. While the band is unique in the fact that all four members of the band have provided lead vocals for their music, the lineup mainly consists of Haruna on vocals and rhythm guitar, Mami on lead guitar, Tomomi on bass guitar, and Rina on drums.
With three quarters of the band being Fender Japan Signature Artists, we here at Swee Lee were lucky enough to be able to ask the band about what they have been up to, their newest album release and of course – music gear! 
First of all, we want to wish you an early congratulations for your upcoming 14th anniversary in a few months' time! Can you start by telling us a bit about yourself and your music?
Rina: Thank you! We will be celebrating our 14th anniversary on the 21st of August this year. We are an all-girl band formed in Osaka and we perform in Japan and abroad every year.
Mami: Since our debut, we've worked on anime theme songs and have been performing at Japan Culture Festivals overseas – so I'm sure many people from other countries have come to know us through these activities.
Haruna: We're also unique in that we change styles every year, and because everyone in the band can write lyrics and music, we're making a variety of tunes that match our mood each year.
Tomomi: Right, we put what we really feel at the moment into our sound, so we do change our style pretty rapidly. Be sure not to miss anything from us!
R: Other than music, the four of us also produce an apparel brand called "FEEDBACK". 
M: It's a difficult time for everyone right now, but I hope that one day we'll be able to visit Singapore again for another gig. Let's have fun together when it happens!
We're sure you've spent a lot of time indoors the past few months. As a band, have you been able to take a step back and reassess your goals & priorities? What have you learned about yourselves during this time?
H: I was very sad to lose all our scheduled tours and festival appearances. I've also realised how performing live was a sort of mental liberation for me. I was a little depressed at first but I tried to think about what I could do in this situation – so we released the songs that we worked on at home, made music videos, and regularly made Instagram Stories with each other (remotely). We were able to find a new way of expressing ourselves that was worthwhile under the circumstances. For myself, I realised once again how fun it is to communicate with people.
T: She's right. I've also learned that I still like performing live the most.
M: It was the first time I hadn't seen the rest of the band for such a long period of time, so this experience really opened my eyes to appreciate the people who are in my life on a daily basis. As Haruna and Tomomi have said, this situation has reminded me of how important the atmosphere of the live show is to me and the band. I loved those moments where we can gather with our fans.
R: Like everyone else, I felt a sense of loss at first. However, it was also a good opportunity to understand myself. I want to be more proactive in sharing my identity in various ways. For example, I'm interested in feminism and women's rights issues, so I'm trying to find out what activities I can do in this situation. Right now I'm in the middle of working on a new project pertaining to those ideals. As I also write lyrics for the band a lot, it would be great if I could bring those ideas into our music as well.
As we see the tail-end of the pandemic, what are some things that SCANDAL would be excited to do as soon as things return back to normal?
T: I don't think it's showing much sign of ending soon, but I hope that our fans all around the world are staying safe and keeping high spirits. Also, because it's our 15th anniversary next year, we're setting up some plans for that. We hope you're excited for that!
M: But before that, we've decided to do a live video stream on the 21st of August, the date we were formed. We will be streaming to other countries as well, so if you can find the time to watch it from South East Asia, please do so! 
H: First off, I want to see all our fans! I want to do a live gig! Live streaming is nice, but I'd like to meet everyone in person. I don't know when it will happen, but I want to prepare and ready myself for that moment.
R: I have no idea when we will be able to play live again like we used to, but I definitely agree with Haruna. I'm already looking forward to working on the next album. I want to keep making new music.
Let's tackle something that a lot of us gearheads enjoy, let's talk about your guitars and bass. Japan is known for having many high-quality manufacturers of guitars, so what made SCANDAL choose Fender Japan over the competition?
M: The first guitar I ever picked up was a Stratocaster, and for me, when I think of the guitar, I always envision the Strat! And I've always thought, "There's no other guitar (other than a Fender)!" (laughs). 
H: I've been using Fender – mostly the Telecaster – since my debut. I think it suits me best, and it's perfect for the sound of SCANDAL.
T: They are an eternal staple for guitars and it is a dream to be an artist in their roster.
What was the inspiration behind the development of your guitars and bass with Fender? Tell us more about the specs and what sounds you were looking to get out of your respective instruments?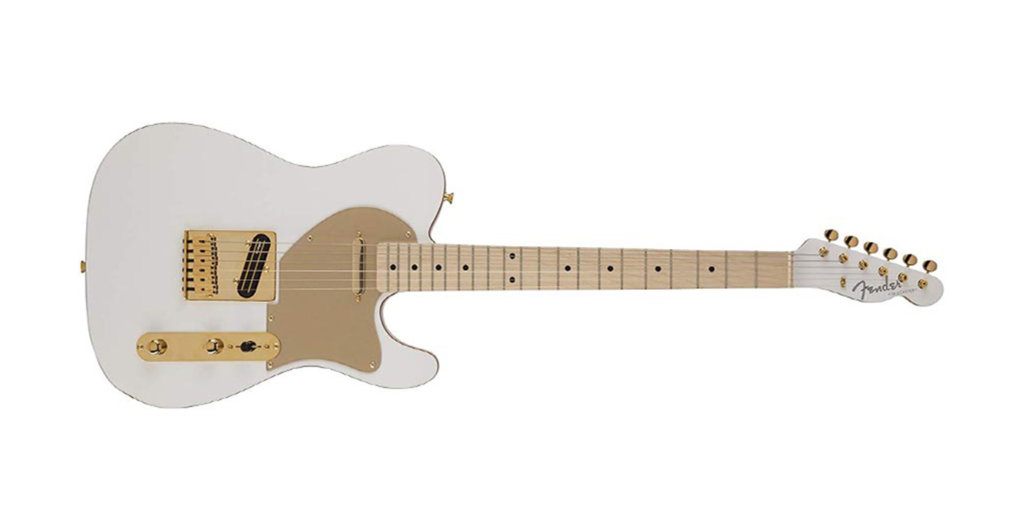 H: We've all been using Fender for a long time, so Fender Japan gave us a call. I think one of the reasons is because we've been the inspiration for many people to start playing the instrument and to learn music. Lately I've been playing more with a clean, crunchy tone with a little less distortion, so I wanted to have a guitar that sounded great clean but also has plenty of power! I also like the look of the white and gold colours on the guitar.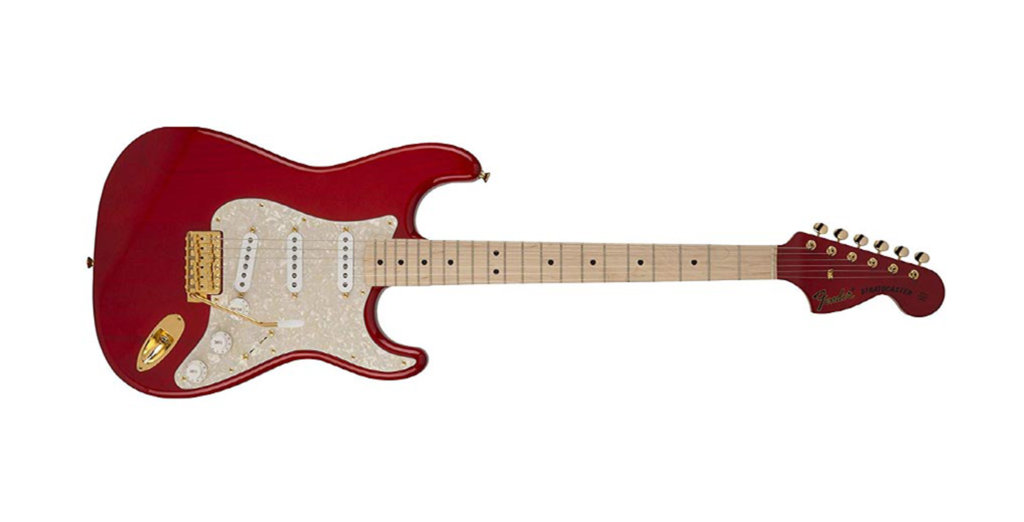 M: I've started playing a lot of different tunes and have been looking for a classic single-coil Strat with a beautiful clean sound for a long time. I got to fulfil these sound requirements when I was then approached by Fender about doing my very own signature mode. A lot of my music gear is a bit eccentric, so a classic Strat sound is really fresh for me and I love it!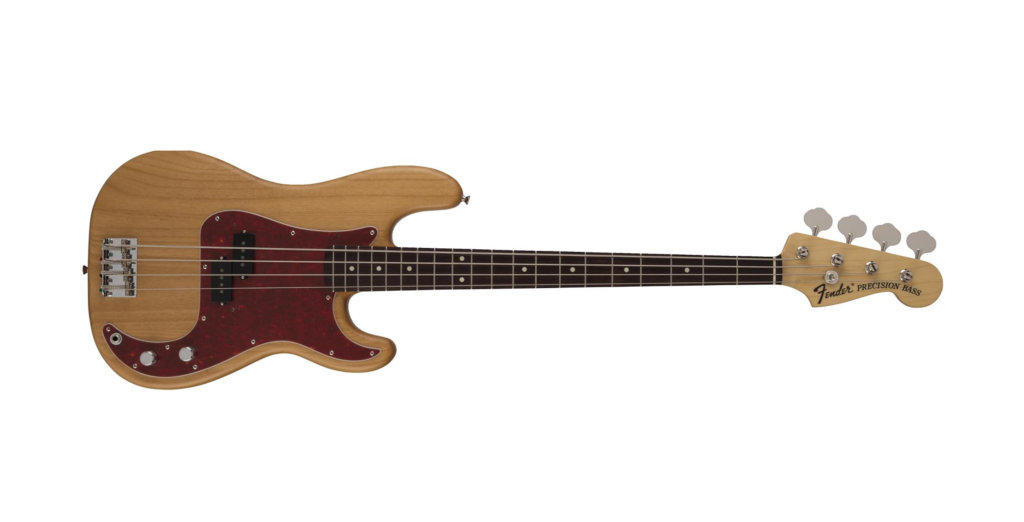 T: It's a Precision Bass with a Jazz Bass neck because I wanted to make it a cool, tough sound but with something easier for girls to handle. The fretboard edges are rounded to make it even more comfortable to grip. 
What is a piece of music gear that you have gotten recently that is inspiring you at the moment?
M: I haven't got it yet, but I've been curious about Ableton Live lately. I'd like to try it out, as there are an incredibly large number of loops out there and it seems to be quite easy to use. 
T: It's not actually an equipment, but there's an app called Figure that I'm a bit obsessed with. It lets you create the sound material for the loops she just mentioned.
H: I'd say the Fender Acoustasonic that I use at home for practice. It's a hybrid of an electric and acoustic guitar that looks cute and has a thin neck that's easy to grip. It's great because it has a nice, solid acoustic guitar sound!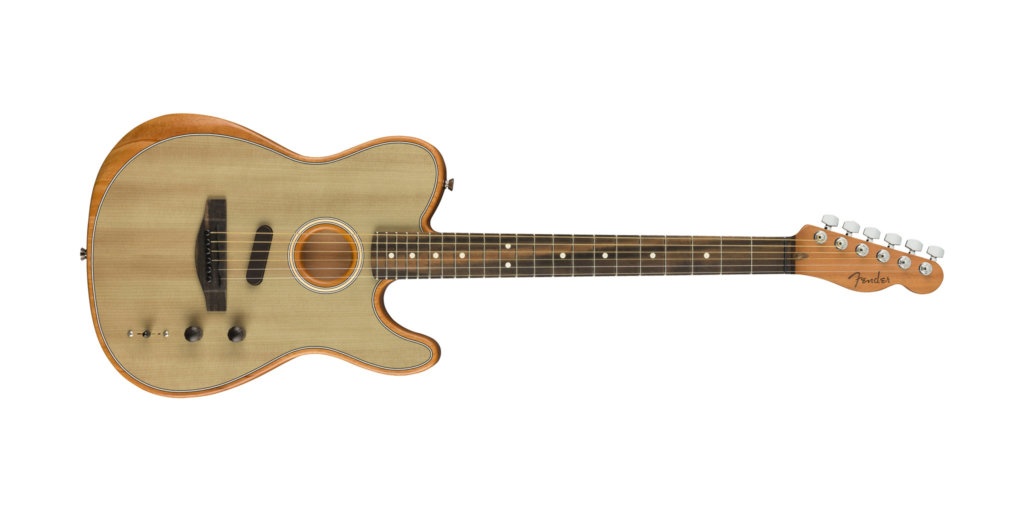 R: It's not a piece of music gear but I've recently started a YouTube channel, so I've been using a lot of gadgets to make videos. I'll be posting many kinds of stuff on there and I hope you'll check it out! 
Back in 2018, SCANDAL launched the private label "her" to a lot of people's surprise. Two years later, what are some of the lessons SCANDAL have learned about having a private label?
M: I guess… freedom. I think it's a word that can't be left out when speaking of "her". I don't mean to say that it was inconvenient before we started the label of course. I feel like we've created our own "atelier", and we are now free to take on challenges while also having a certain amount of responsibility. I think the biggest change is in the mental part of running the label.
R: That's right. "her" allows us to be free in work with our very own ideas. "her" is the place where that's possible. While continuing activities through SCANDAL, I've grown a lot as a woman. I hope to express that change in our music as well.
H: We've taken more responsibility for our activities and statements, and have fun at the same time. Even though we've come up with all kinds of ideas, the staff at the label will affirm our music and enjoy it with us, so we're able to do it with confidence.
T: I agree with everyone. I feel once again that my body and mind should be healthy. I've been very peaceful since we created "her".
Tell us more about what the goals of "her" in the long run.
H: Like the goal of the band, the first thing is to keep it going for a long time.
T: Yeah, I guess so. I don't have separate goals for "SCANDAL" and "her" at the moment, but I'd like to connect each of our lives and different goals and continue making music that's closely associated with our lives.
R: I hope that with this label, we can find a style that allows women to stay active in music for a long time. If artists who agree with us can gather at "her", then we will have the opportunity to share our thoughts for a long time.
M: As long as SCANDAL continues, "her" will continue, so it would be great if some artists want to be a part of "her" someday.
Your latest album "Kiss from the Darkness" was released to critical acclaim. We understand that the writing process was a huge departure from your previous releases. What prompted this change? Will we be getting more experimental songwriting and genre explorations from SCANDAL moving forward?
M: I think starting a private label "her" was a big part of it. I've always had a strong feeling to try many different things with our music. I think people will see a different kind of SCANDAL from the image that people may have of us. I hope we can continue to try out different genres and tunes just as we did with this album.
R: I think in terms of lyrics, we were able to add more emotional and personal point of view. We've also expressed feelings of negativity and anger in this album. I think those are the feelings that we all need to have, and the message of this album is that: "No matter what happens, everything will be okay". We want to continue to make something that we can sing about – even as we get older – and always be honest with ourselves at the same time.
H: I thought it was important for us to show our humanity with continuing in the band. I also feel that it is attractive when you can see the brighter side of people, but also their darker side. Up until now, I thought our mission as SCANDAL was to embody this bright side.
However when I was making this album, I had a big change of heart and felt that showing both sides of ourselves would allow us to continue as a band longer. We have tried many different tunes and genres in the past, but in the current situation where we cannot perform live, I'd like to focus on thinking about what kind of music I should be making.
T: We haven't exactly decided exactly what tune or genre we are going to try in the future. Admittedly, I do not have many genres that I dislike, so I'm willing to try anything. Lately, I'm interested in digital music & sounds.
After almost 14 years of being together as a band, what are some lessons you would like to share about creating music and making it within the music industry in Japan?
M: Many things have happened since. For example, bands that started around the same time as us have broken up or stopped performing. These things made me realise how difficult it was to be in a band, but I think there's something we can prove by going on and not quitting. I'm very aware that continuing is one of the hardest things to do, as well as the most important thing too.
T: I think so too. In our case, I think the best way to show people that there's no fakeness in what we do is to be true to ourselves.
R: It may be basic, but I think it's very important to have your own ideas and opinions, and to have the ability to take action to make them come true. Including the establishment of "her", I think the reason why we have been able to make so many decisions so far is because we all had the same mindset in common.
H: Also, in terms of the industry, I think the value of physical music has changed a lot compared to when first started. Streaming has become quite common in Japan, and people are listening to music in a different environment now. Due to this, we've recently started checking our audio mixes on a smartphone to see how it sounds on them. However, there are still some big CD shops, and many of our fans still like to have the actual CDs, so we're conscious of creating a piece with additional value to the sound source – like adding a magazine with interviews about the cover artwork and the songs on the album.