It's not everyday that you get the chance to speak to a world class luthier. And not just any luthier, but the luthier behind the now legendary V-Class bracing and many other revolutionary innovations. That's right, we, along with other Swee Lee friends got a chance to talk with Taylor Guitar's very own Andy Powers.
Last month, as people all around the world spent their time indoors, it gave us the incredible opportunity to host a live Q&A session with the Master Guitar Designer for our friends and followers. James Gay, Head Luthier over at Well Played Gear had the pleasure of hosting the session.
Those lucky enough to have scored a session with Andy got to personally ask him their questions from the comfort of their homes. For those who missed out, we just can't deny you the chance at learning from Andy so we will be publishing the discussions that took place in a series of blog posts down the line.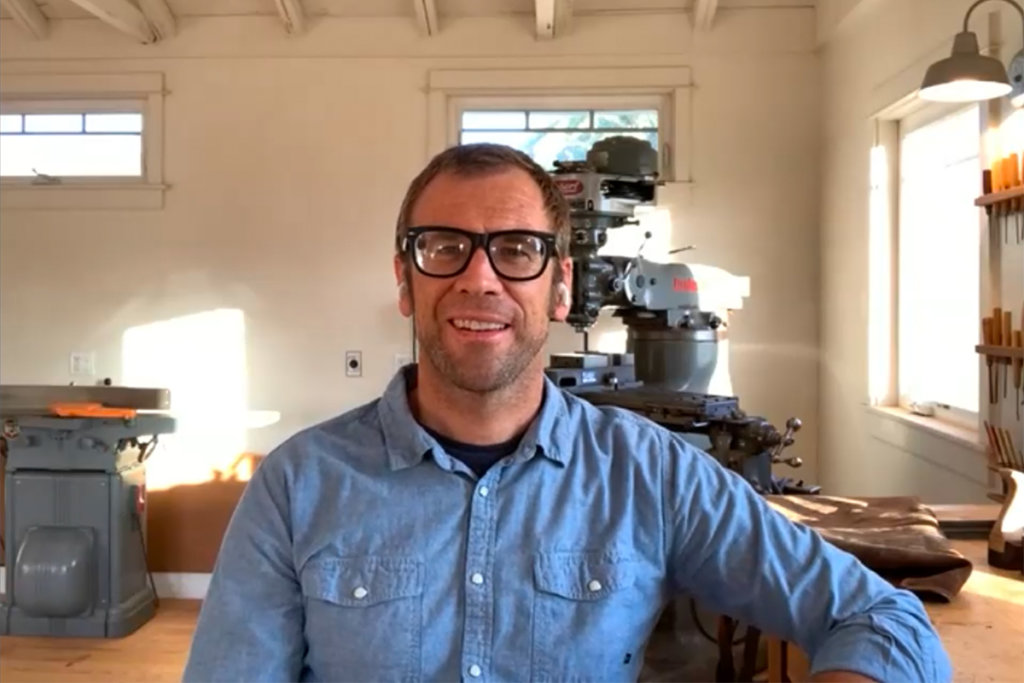 In the first instalment of the Taylor Live Session, Andy answers the questions from our participants on topics of working from home as a guitar builder, the qualities of laminate woods and Taylor's take on a 12″ fretboard radius.
How is Taylor doing during the COVID-19 pandemic? Are you still going into the workshop at Taylor or is it pretty much just working from your home right now?
I've been doing both. I've not experienced anything like this firsthand, but I grew up around a lot of folks who have experienced wars, sicknesses, financial crashes and all kinds of big disruptive events. I grew up hearing these stories and one of the things that was really common back then and now, is people tend to fall into two categories – you have some people who just throw their hands up in the air and say "wake me when this is all over! I'm gonna go run and hide" (there are days when I feel like that!) But on the other side, you have people who just start working hard.
For Bob and I, and a lot of the guys at the shop, we've been deploying our home workshops more than ever so there'll be great work to do when everybody comes back to work because musicians aren't going to stop making cool music! That is the avenue that we're going to navigate through the hard times. Music is the way musicians get to make sense of the world around them. That's how we share our stories – you can say a lot in a form of a song that you can't say with just words. We love music and we love getting to contribute to that.
We've been working more than we've ever have in order to come up with ideas and things we can make, maybe better methods of doing things. We're now slowly coming back into production and we've also got a handful of folks working as volunteers. They help ship whatever guitars we have that are done to the good musicians who need them. We can only work on a small handful of things because the building needs to be totally isolated and there can be two people working in it at any one time, but it's been a pretty tough time for sure.
We've been deploying our home workshops more than ever so there'll be great work to do when everybody comes back to work because musicians aren't going to stop making cool music!
One of the really interesting things that we've been able to do is in our Tecate factory. We do gig bag making there as we have industrial scale sewing capabilities and we started making dust masks and face masks for the regions around Tecate and Tijuana in Mexico.
Unlike a lot of companies who outsource, we operate as one big group, because both the buildings are so close to one another. Our factories are only about 45 minutes apart, we have the factory in El Cajon and the one in Tecate and that's why we're able to do a lot to support the communities around our area. At our Tecate factory where we have industrial scale sewing capabilities for making our gig bag, we started making dust masks and face masks for the regions around Tecate and Tijuana in Mexico.
I just bought a Taylor 214ce Plus from Swee Lee and in terms of tonality, how would a Taylor Guitar with layered wood open up in comparison to a Taylor that is made fully with solid wood?
Congratulations on the 214ce Plus, those are fun guitars to play! Now as far as layered wood goes, there is a difference in structure between the guitars – I'll get to that in a minute. One that I can say is the guitar will become increasingly ripe. Imagine a beautiful fruit that starts to get sweeter and riper once it's picked – that's what a guitar does. The worst sounding time of the guitar's life is when it's brand new, like the first five minutes it has strings on the guitar – that's the worst it's going to sound. As the guitar starts to vibrate and get played, all the fibres that make up the top, back, sides and neck, they become more efficient as they resonate together. The more you play that guitar, the better it will sound. And this is true whether you play a guitar that is built from layered wood or solid woods.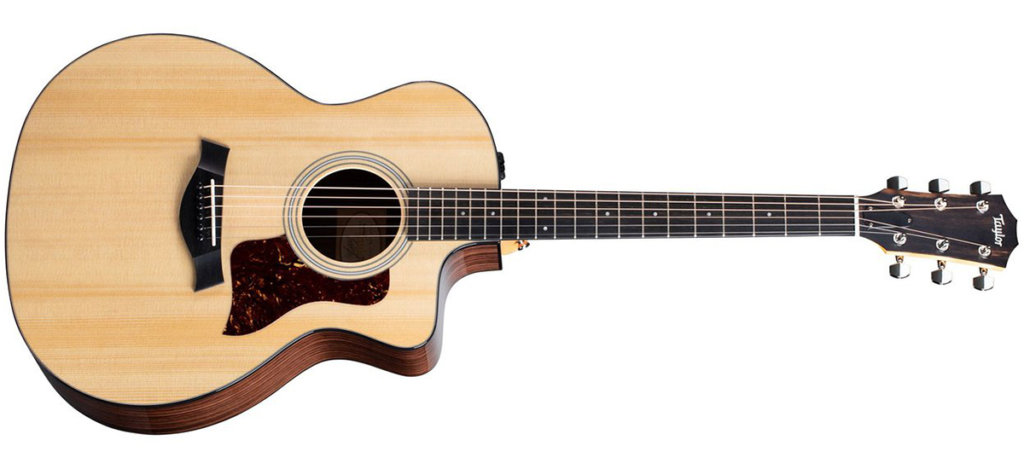 Now, tonally, there are differences between a guitar made from solid woods and one that's made from layered woods. On our guitars we like to use solid tops, like your 214 – that has a nice solid top on it. The back and sides are made with layered wood. We've got three layers of very thin wood that we've bonded together and we've pressed in as we glue together. We press in an arch to give it a certain tonal characteristic. There are no braces on the back of the guitar, in a way, it functions a bit similarly to the back of an archtop guitar. So, those guitars will tend to have a more fundamental strong sound – the note you play, is closer to the note you get. It's not quite as complex a tonality as most solid wood guitars, but it's made up for by the fact that it is amazingly durable because you have long grain wood fibers running perpendicular to each other, you tend to have a guitar that's a little more easy to manage when you go through temperature and humidity changes. You don't have to watch it quite as much, but of course, I do recommend keeping it at the right humidity and temperature!
The more you play that guitar, the better it will sound. And this is true whether you play a guitar that is built from layered wood or solid woods.
By and large, a guitar that has layered wood for the back and sides will have a slightly more fundamental focus in the sound, and a solid wood will be slightly more complex and richer, depending on how you play the guitar.
As far as braces are concerned, these days we are using the V-Class bracing on all of our solid wood guitars and we've talked about how they function. In Tecate, layered wood guitars have a more traditional X-brace design that I designed a couple of years ago. It has a real classic American style acoustic response – it's a very well known, well-loved kind of sound, but with a little more hi fidelity that we like to have in our guitars.
One thing that will be real fun – if the 214 is a new guitar – as you go play it the next week and months and you give it a fresh change of strings, you'll notice that the guitar is more vibrant sounding and more alive than the last set of strings it had on there. It's pretty fun!
I'm a proud owner of an old 816ce, which I got from Swee Lee five years ago. I've always found bar chords challenging for myself as a guitar player. I'm looking for a smaller fretboard radius which might make it easier. Will there be a 12" radius guitar from Taylor? Maybe a special Builder's Edition?
I understand exactly why you prefer a flatter radius. If you're playing bar chords a lot, the radius does make it a lot easier to fret cleanly. Your hands find it difficult to remain very flat. It's easier for them to sit at a slight arch. When I do that, it's easier to fret cleanly. The difficulty arises on your picking hand – particularly if you play fingerstyle with your fingertips, a more highly arched fingerboard is more difficult to articulate clearly. That's one of the traditional reasons that a nylon guitar has all the strings laid in a flat plane because it encourages very accurate articulation.
We use a 15" radius because we feel it's a decent blend between the two. For certain playing styles, I can understand how a 12" radius works really well – in fact for an archtop guitar I often use a 12" radius, as well as our T5z. We do that sometimes, but we don't do that on our regular steel stringed guitars. We don't have plans to do that anytime in the near future, and it's difficult in a production environment, or at least in the way we build a guitar because all the tools that we use are designed around the existing fingerboard curvature.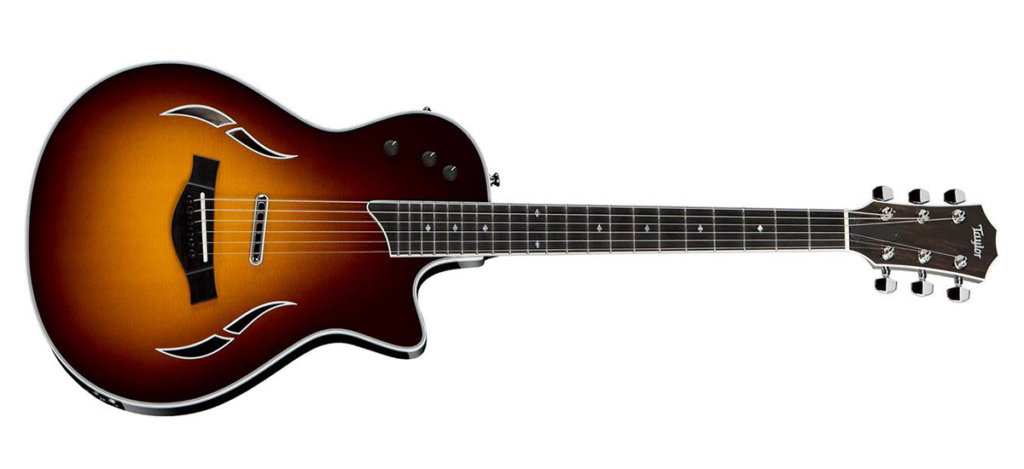 Because these guitars are very easy to work on, there are times when we'll build a brand new guitar or have a guitar that somebody already loves to play, and in the process of refretting the guitar (we all know frets wear out) we can reshape the fingerboard to a more extreme 12" radius and put a new set of frets in. In that case, it relies on more traditional handworking methods, but the result is still a great playing neck with a more extreme radius. So it's not something that you see on our list of specifications or on any regular production model, but there are certainly ways to achieve that 12" radius. If you want to talk more about it be sure to send us an email because we can figure out a way to make that happen on a guitar, or even your existing one.
James: We can definitely handle a refretting job like that over at Well Played Gear. So if you need to get that done, you can bring it in.
---
In our next blog post, Andy Powers talk about the future of the guitar industry in the post COVID-19 world, guitar building sustainability, and also musical trends.