Singapore will be 53 tomorrow, and to commemorate our nation's special day, we've picked out 53 music items – red and white – one for every year we've come thus far.

1. Arturia BeatStep Pro Sequencer
Love: So much fun, and with incredible build quality and ergonimics.
---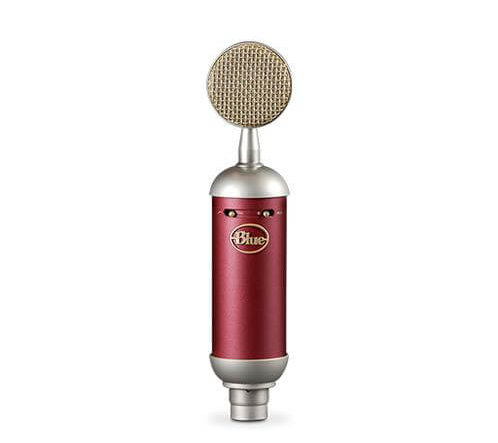 2. Blue Microphones Large-Diaphragm Studio Condenser Microphone
Love: Great sound whether you're recording vocals or guitars.
---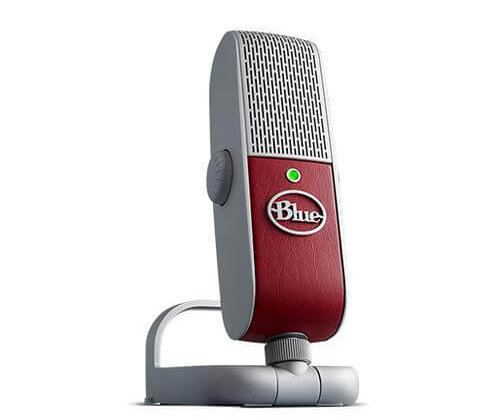 3. Blue Microphones Raspberry-Studio Microphone
Love: Small, perfect for on-the-go recordings.
---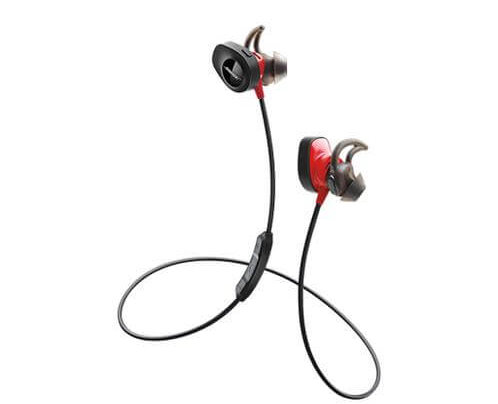 4. Bose Soundsport Pulse Headset, Red
Love: Living the active lifestyle wire free, and a heart rate monitor to pair with your apps.
---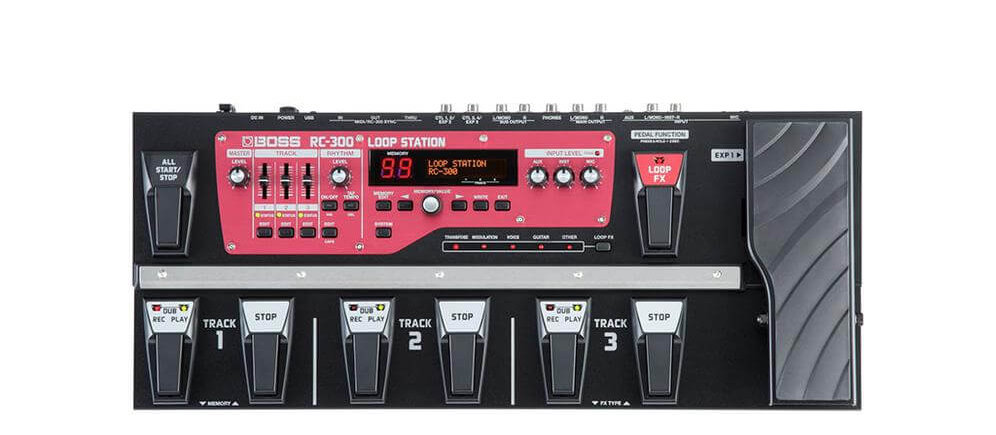 Love: A looping musicians dream. A multitude of options and effects, massive memory.
---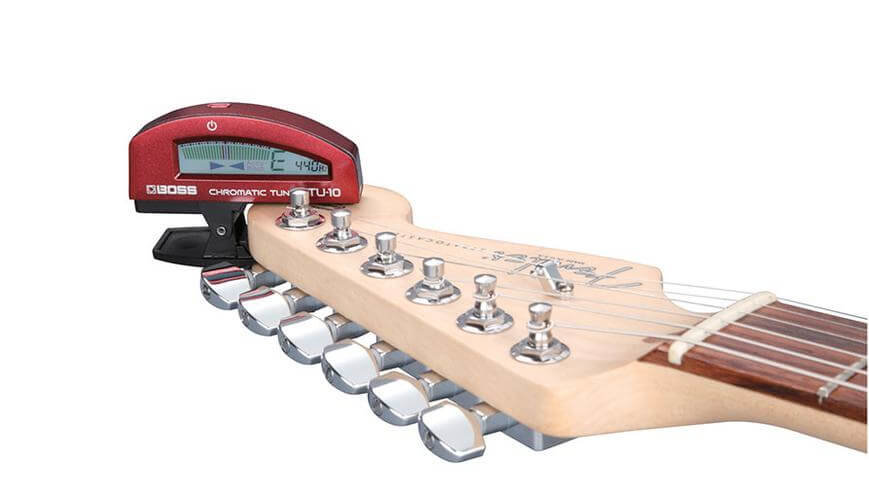 6. BOSS TU-10-RD Clip-On Chromatic Tuner, Red
Love: Super accurate tuning on the fly.
---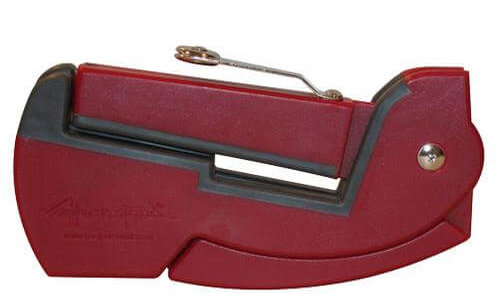 7. Cooperstand Red Duro-Pro Guitar Stand
Love: Fits perfectly in your guitar case.
---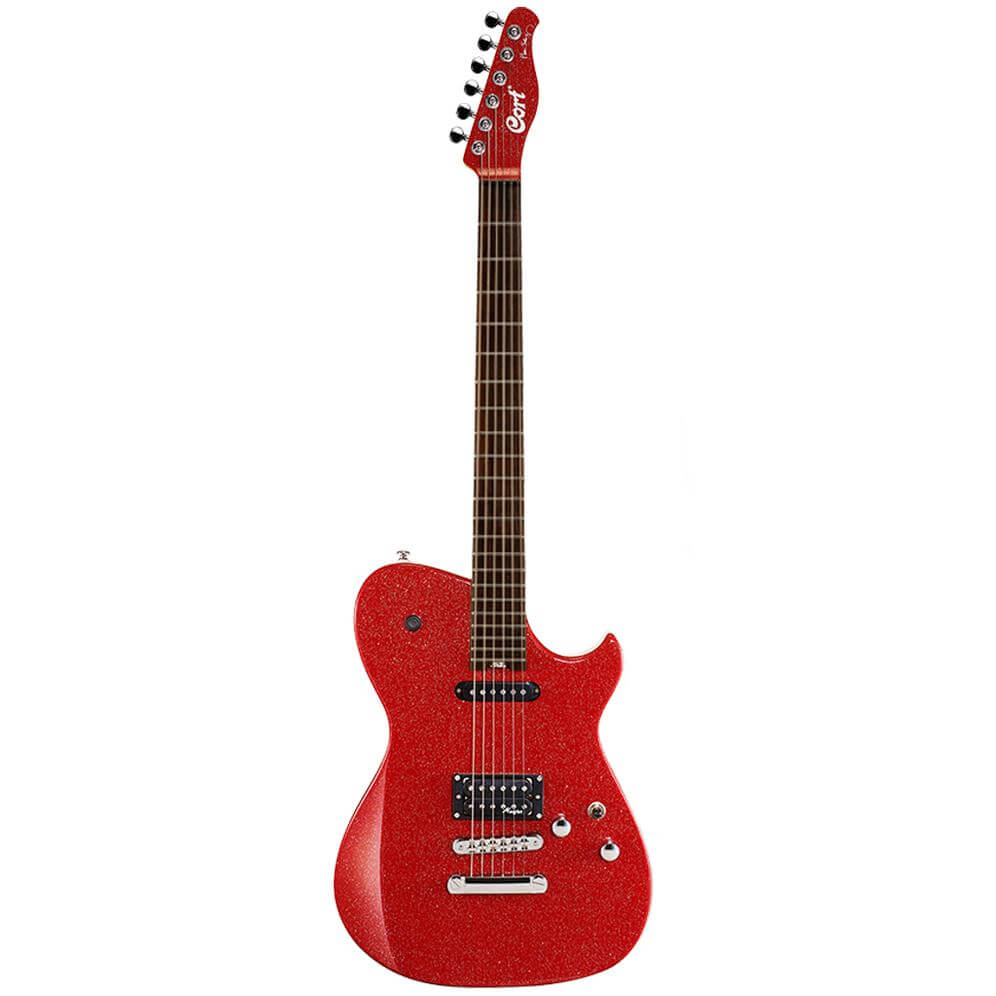 8. Cort MBC-1-RS Matthew Bellamy Signature Electric Guitar, Red Sparkle
Love: Rock solid guitar for the price. And that "kill" button…
---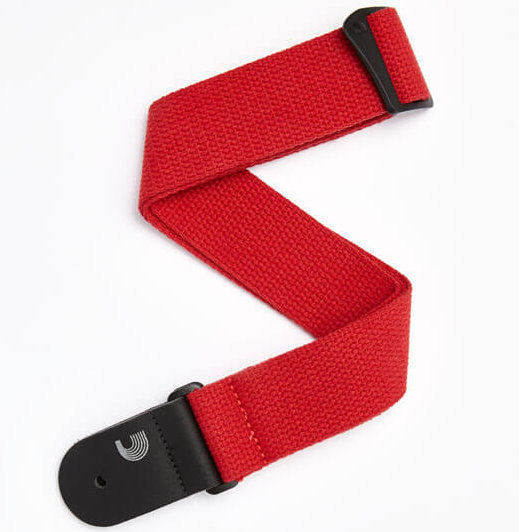 9 .D'Addario 50CT05 50mm Cotton Guitar Strap, Red
Love: A dash of red on your guitar to make a statement.
---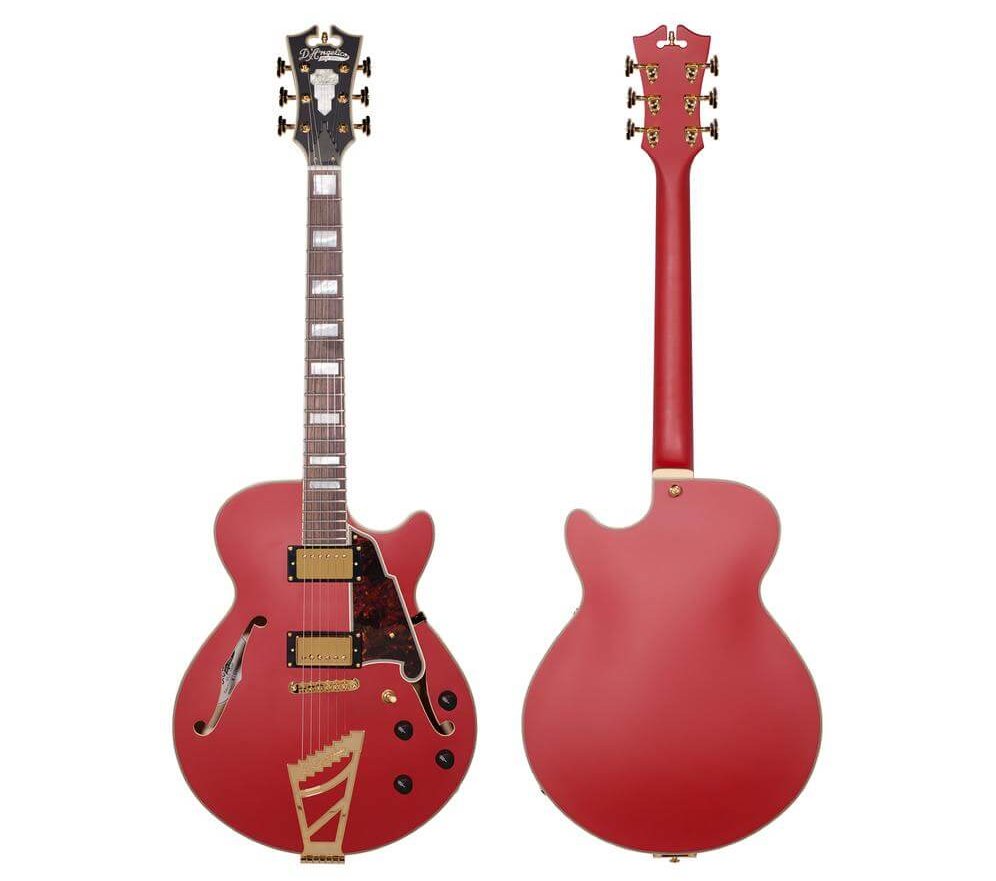 10. D'Angelico Deluxe SS Semi-Hollow Electric Guitar w/Stairstep Tailpiece & Case, Matte Cherry
Love: A 6-way toggle switch for endless tonal variation.
---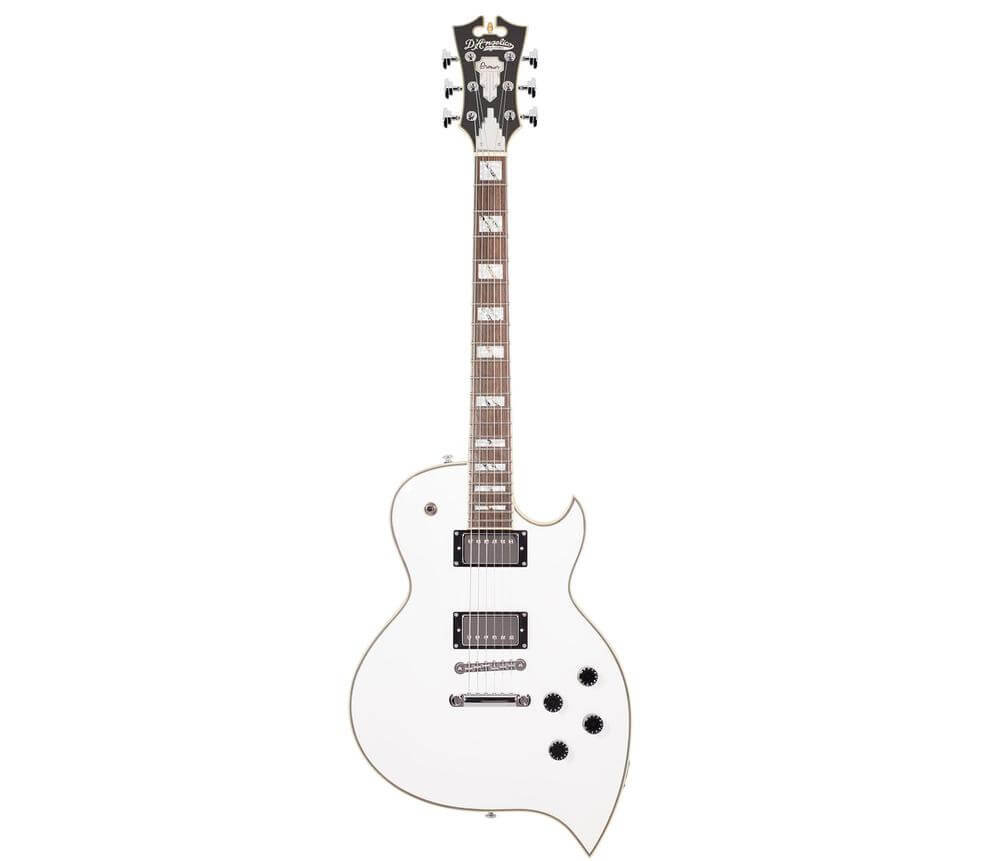 11. D'Angelico Premier TD Teardrop Electric Guitar w/Gig Bag, White
Love: Undeniably cool aesthetic and a humbucking tone with an attitude.
---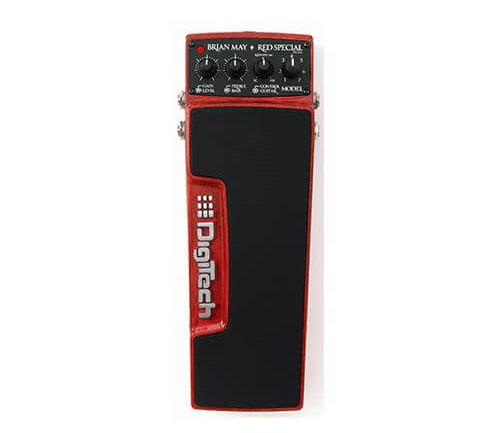 12. Digitech Brian May Red Special Guitar Effects Pedal
Love: How easy it is to nail Brian May's live solo tone in Brighton Rock.
---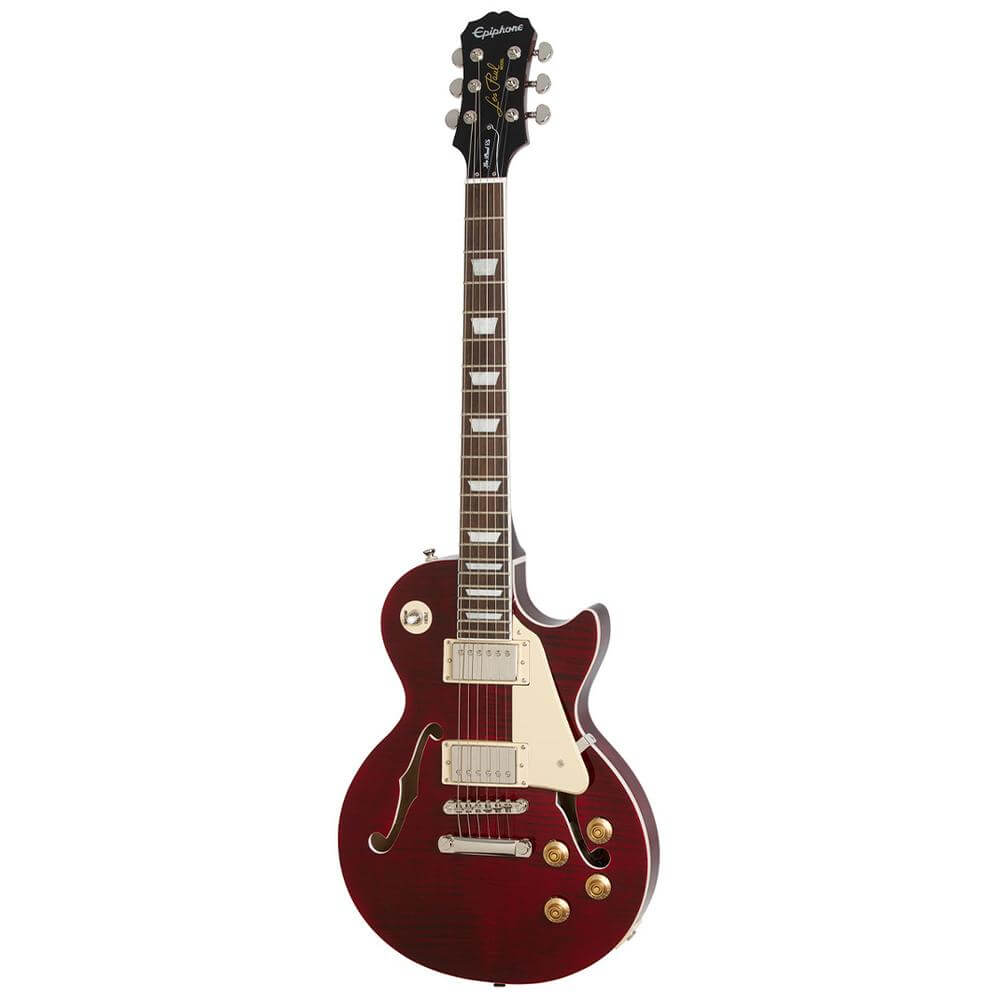 13. Epiphone Les Paul ES PRO Electric Guitar, Wine Red
Love: F-holes on a Les Paul? Yes please.
---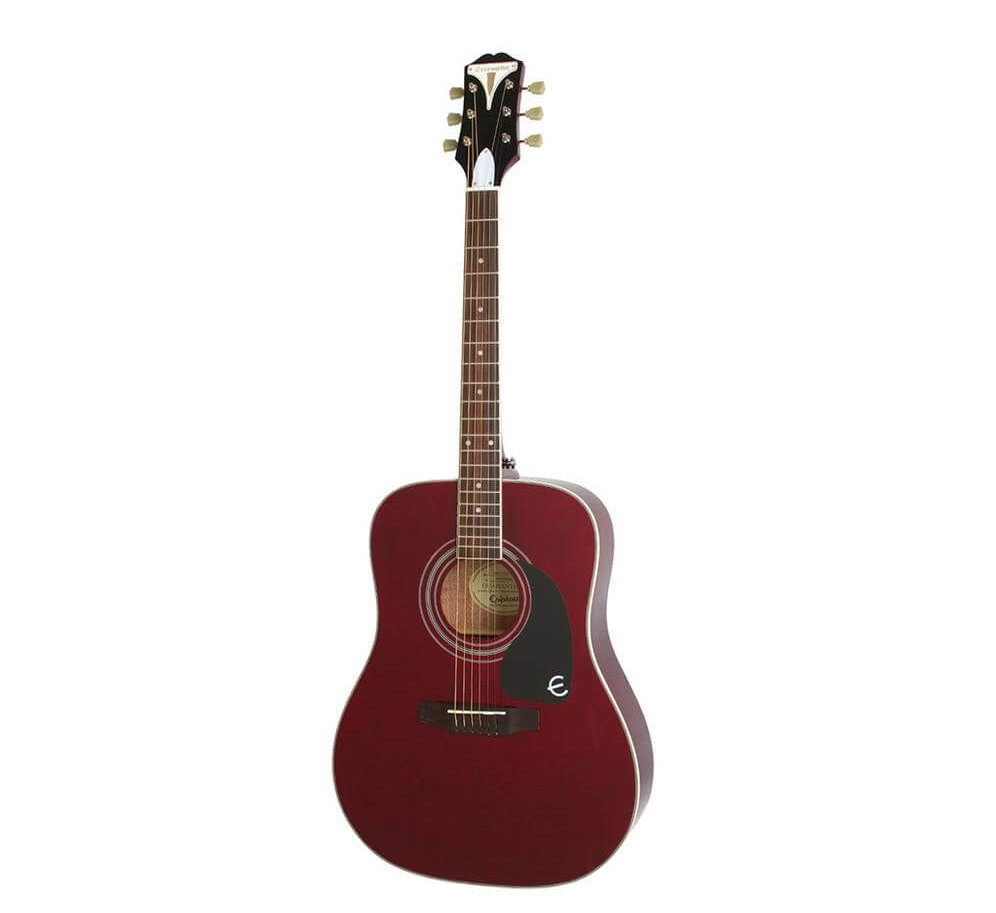 14. Epiphone PRO-1 PLUS Acoustic Guitar, Wine Red
Love: Specifically designed to be easy to play. Effortless neck profile and frets.
---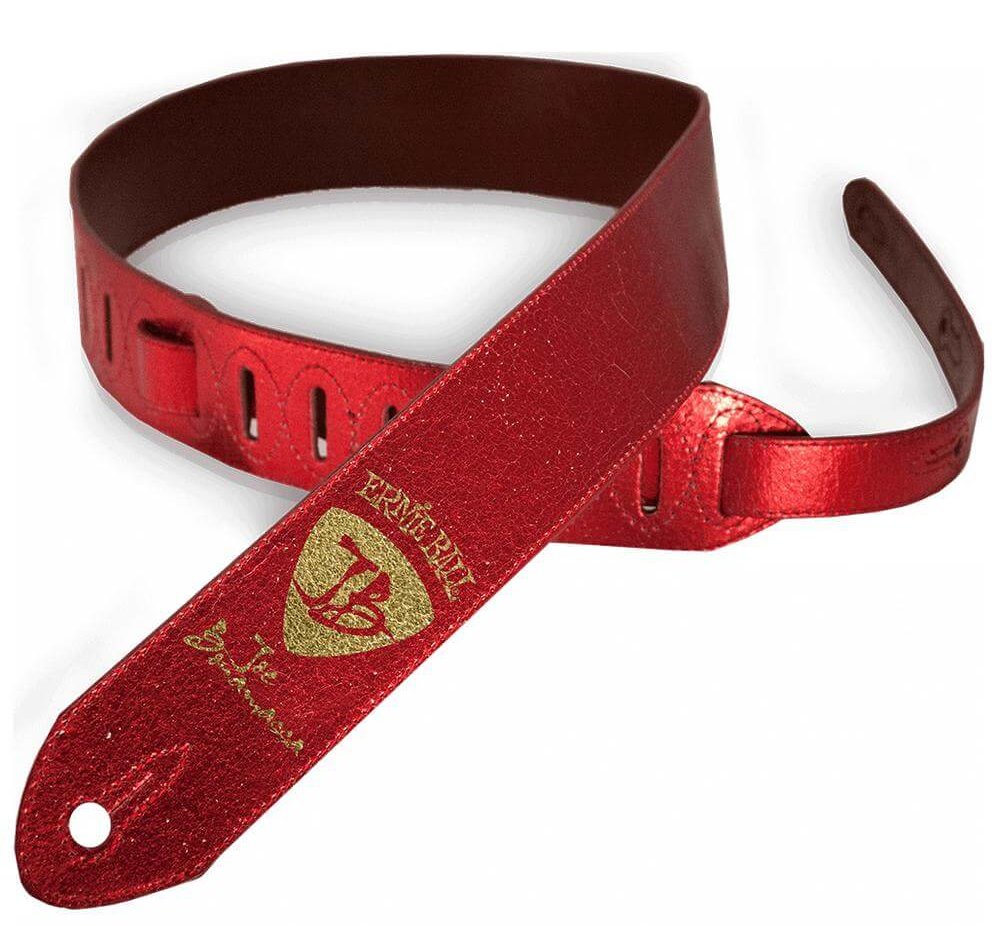 15. Ernie Ball 4080 Joe Bonamassa Red Foil Guitar Strap
Love: Red bling on premium leather.
---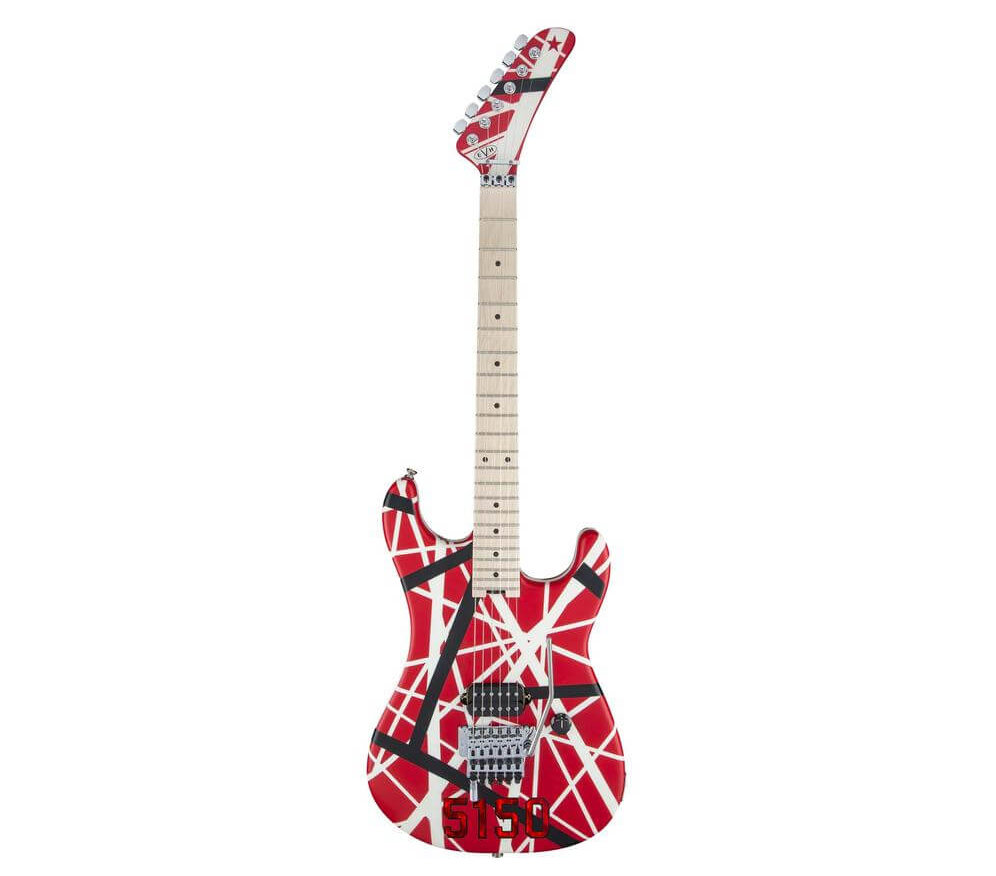 16. EVH Striped Series 5150 Electric Guitar, Maple FB, Red Black White Stripes
Love: It's Eddie Van Halen's Franketstrat!! What more can we say…
---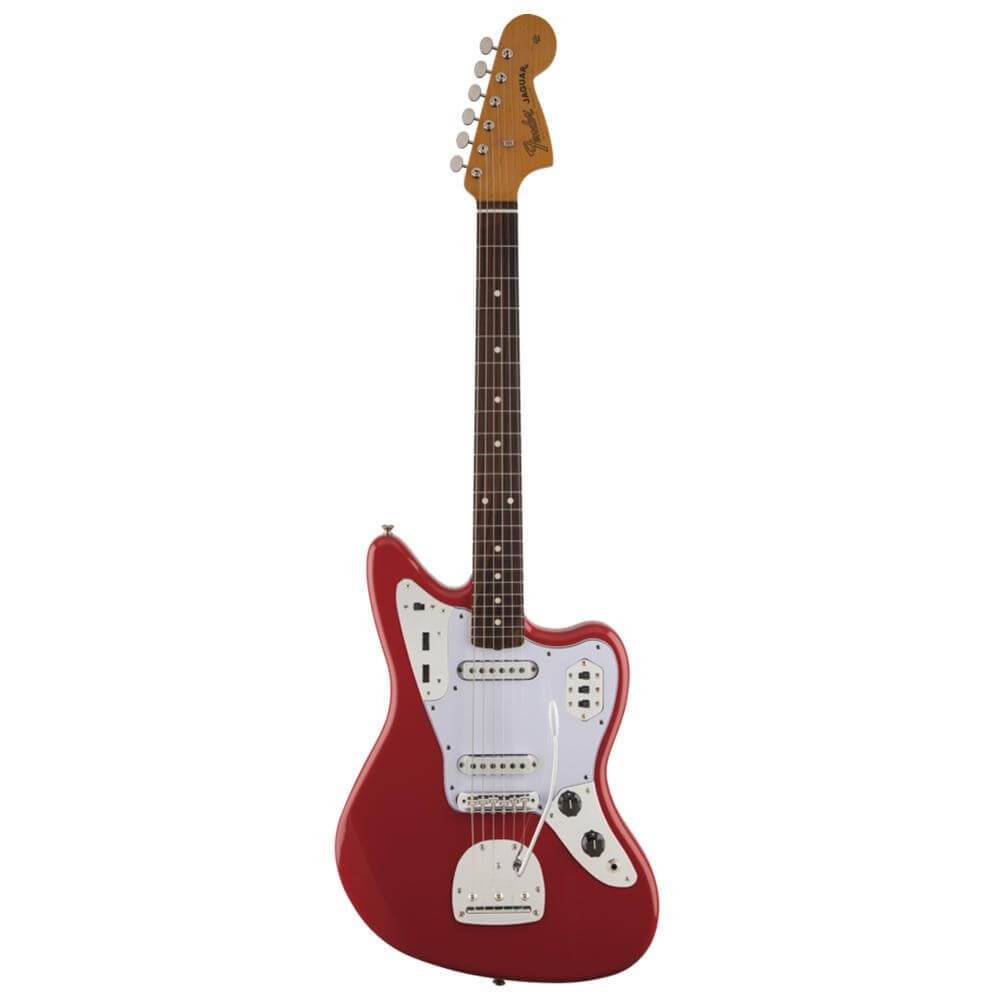 17. Fender 60s Jaguar Lacquer Electric Guitar w/Case, Fiesta Red
Love: The original 60s Jaguar configuration, feel and vibe.
---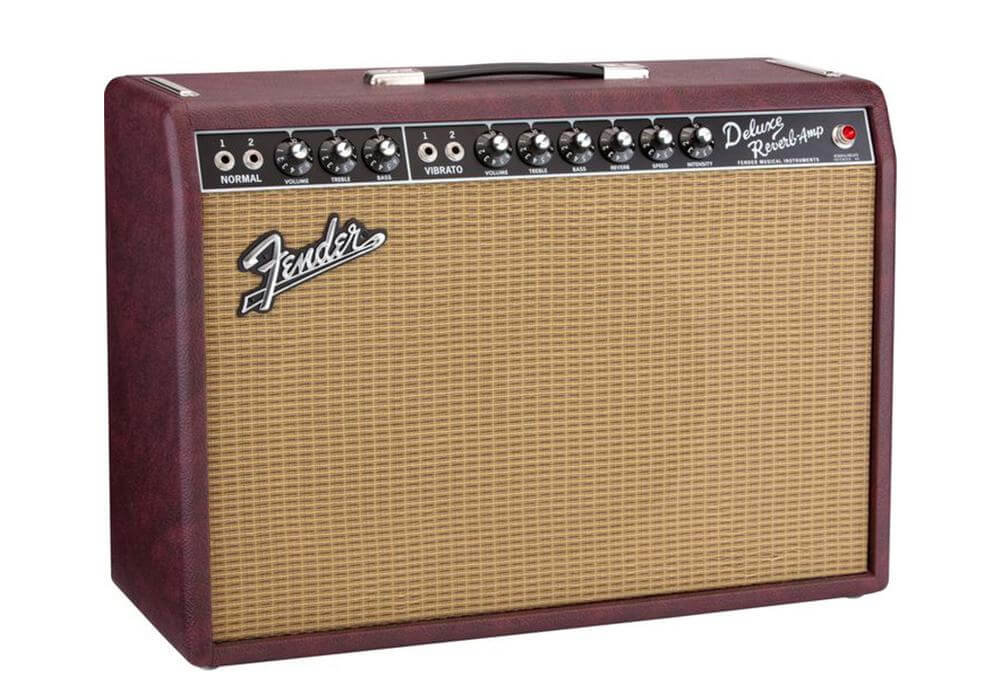 18. Fender Ltd Ed 65 Deluxe Reverb Guitar Combo Tube Amplifier, Wine Red, 230V UK
Love: The quintessential Fender Blackface sound, forever a classic.
---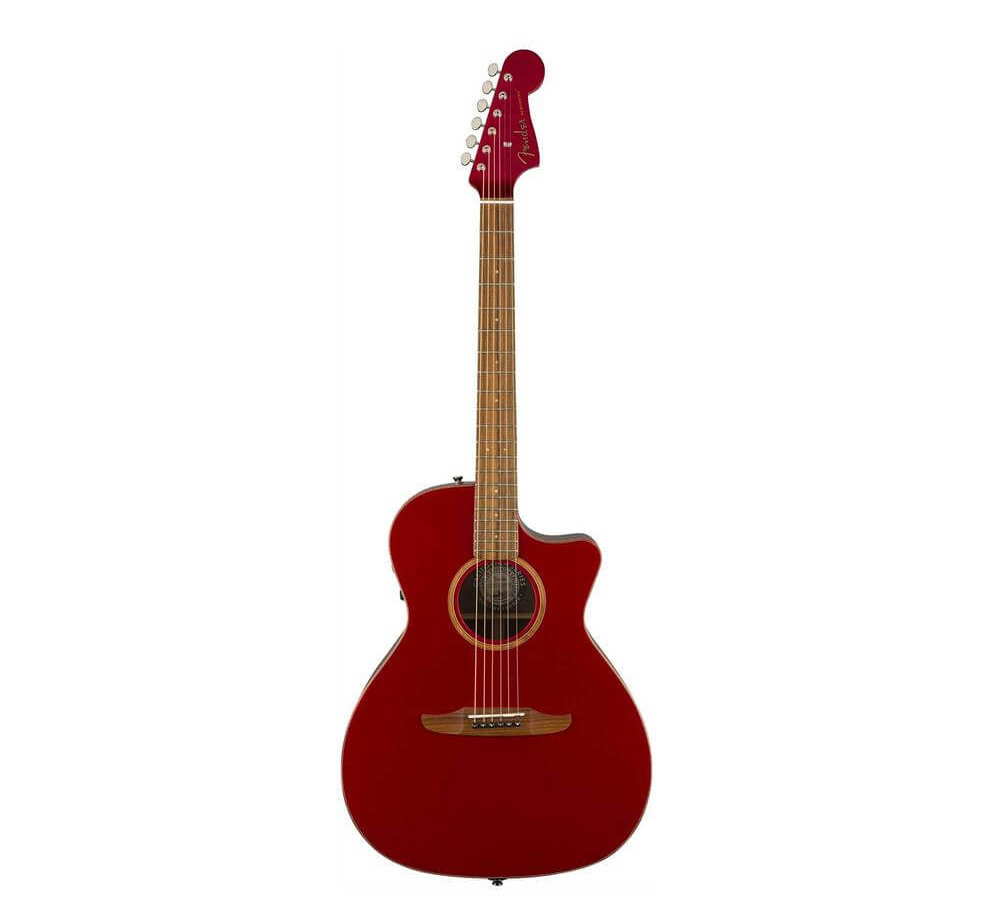 19. Fender Newporter Classic Medium-Sized Acoustic Guitar w/Bag, Hot Rod Red Metallic
Love: Top notch features like a bone nut and saddle, Fishman preamp.
---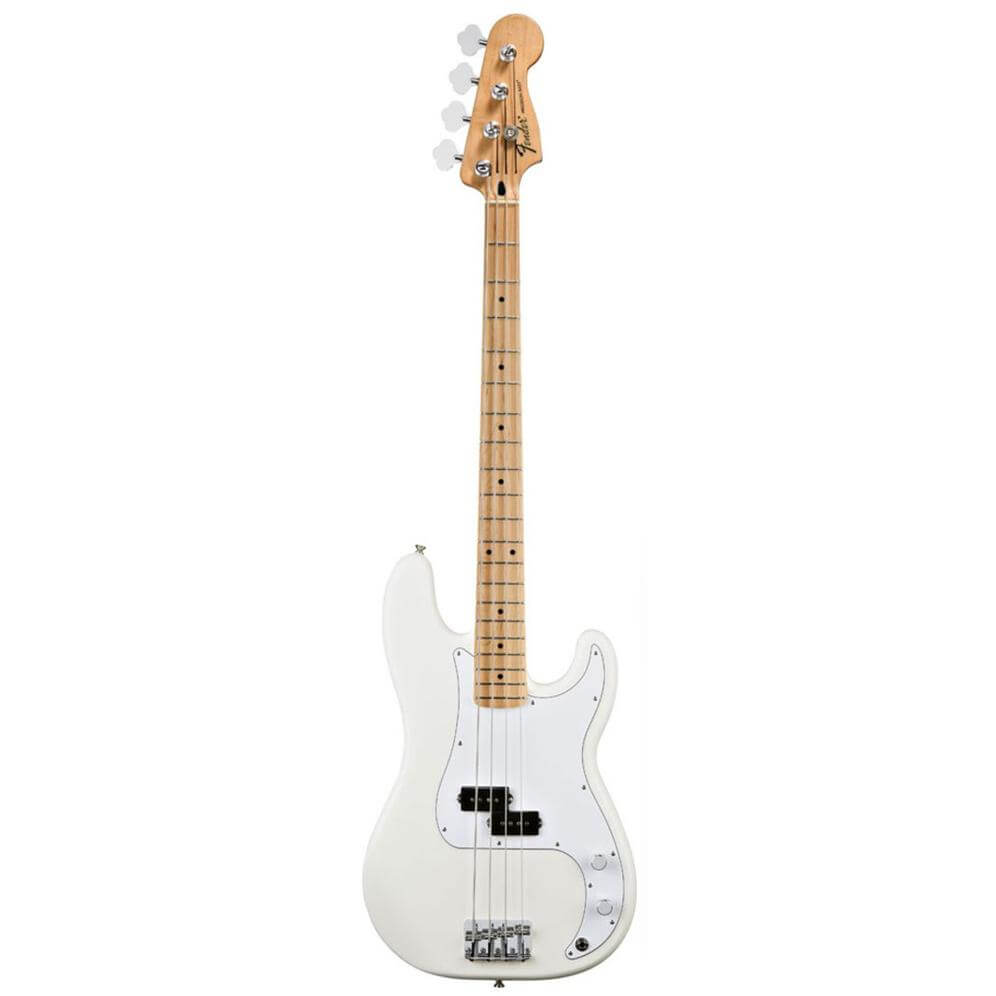 20. Fender Standard Precision Bass Guitar, Maple Neck, Antique White
Love: The classic Fender P-bass. You just can't go wrong.
---

21. Focusrite Clarett 4Pre USB 18-in/8-out USB 2.0 Audio Interface
Love: Abundance of options, excellent sound quality and preamps.
---

22. Focusrite Clarett 8Pre Version 18X20 Thunderbolt Interface
Love: Eight super high quality microphone preamps in one single rack, and so much more.
---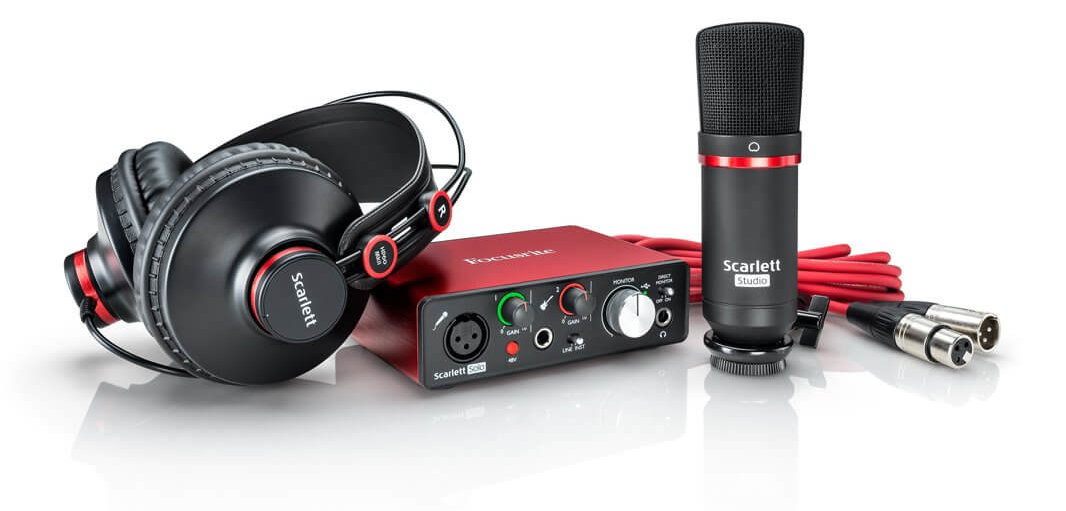 23. Focusrite Scarlett Solo Studio Pack (2nd Gen)
Love: Gorgeous styling, well designed, and quality you'd expect from Focusrite.
---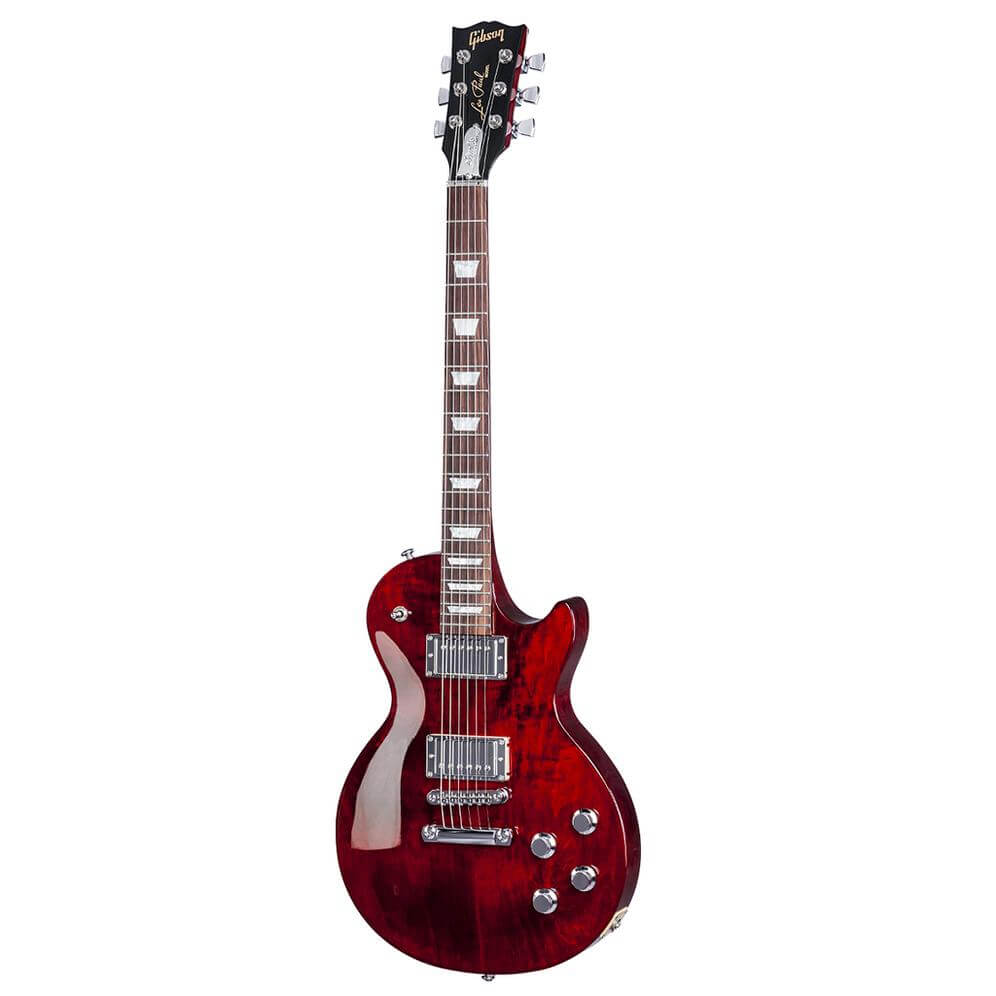 24. Gibson 2017 Les Paul Studio HP Electric Guitar, Wine Red
Love: Modern appointments but still unmistakeably a Les Paul.
---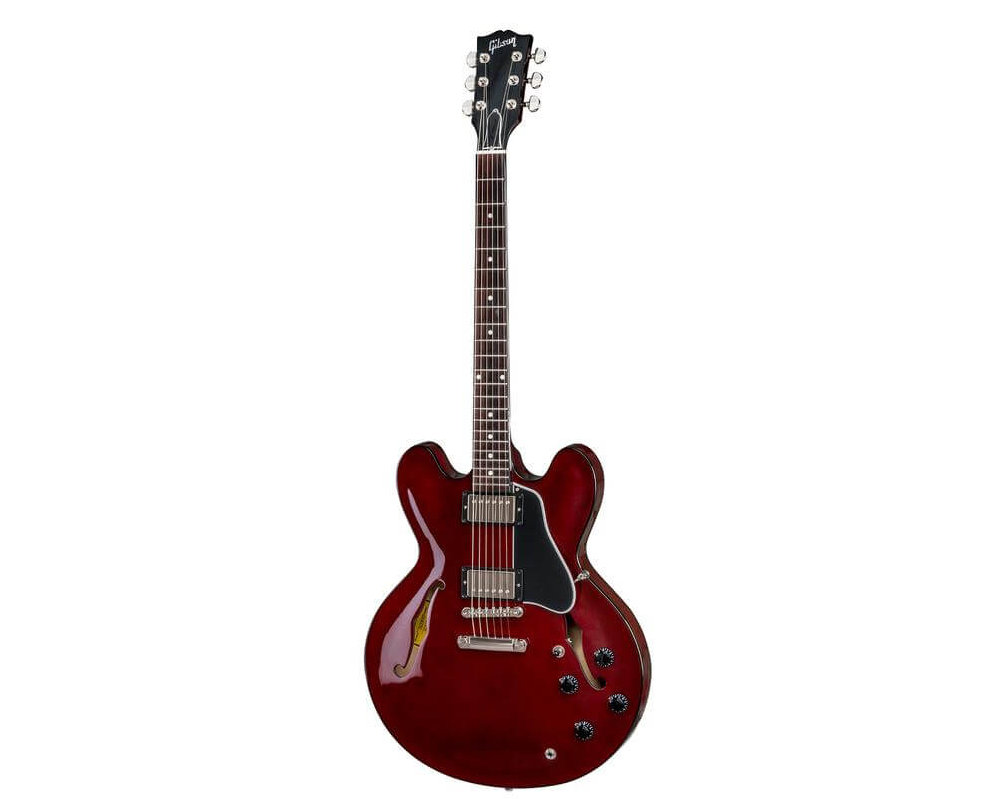 25. Gibson Memphis 2018 ES-335 Dot Semi-Hollow Electric Guitar, Wine Red
Love: Sweet, sweet tones from the most recognisable semi-hollow electric out there.
---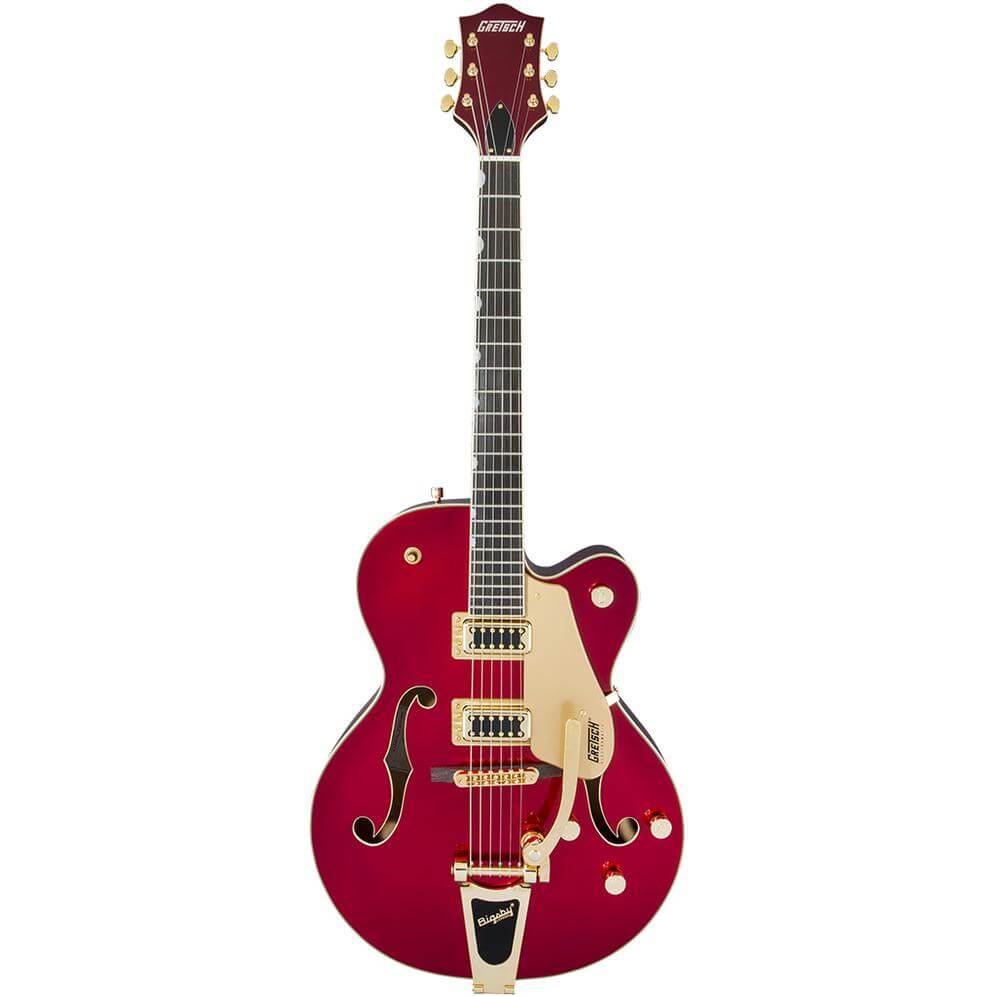 26. Gretsch G5420TG Ltd Ed Electromatic Single Cut Hollowbody w/Bigsby Guitar, Candy Apple Red
Love: The classic Gretsch look and sound.
---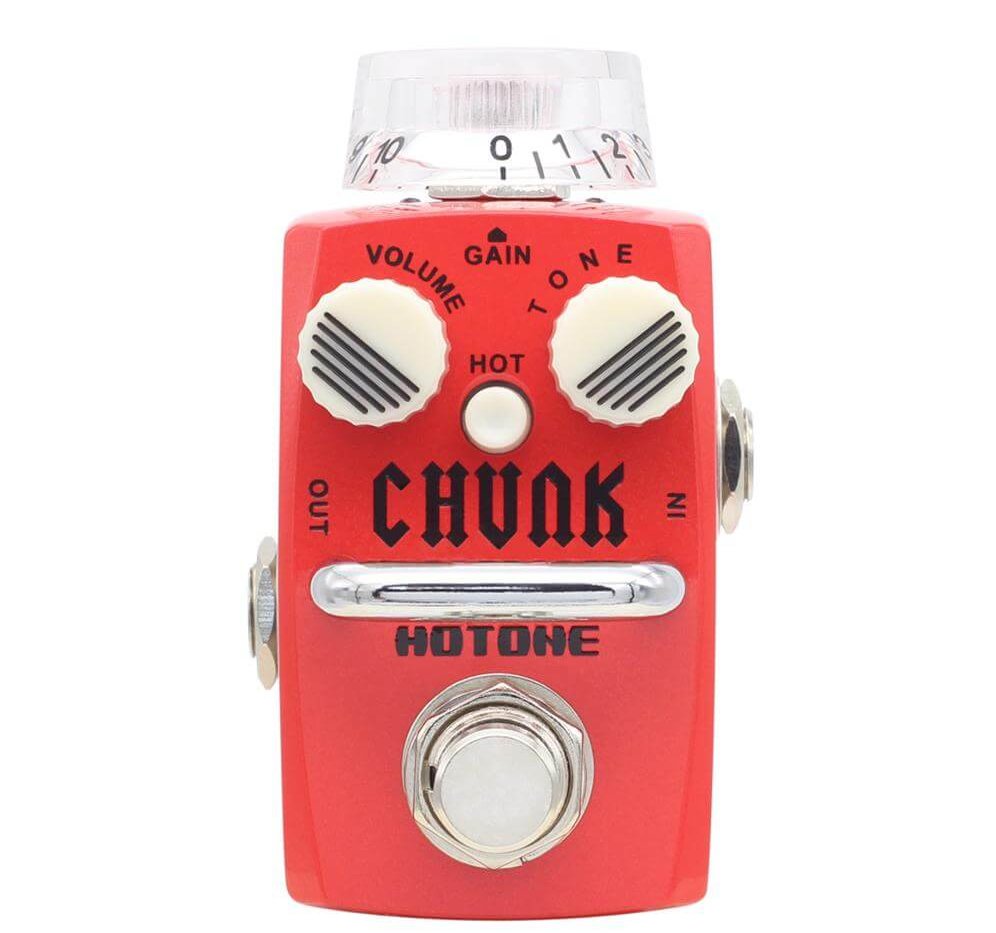 27. Hotone Skyline Series Chunk Analog Distortion Guitar Effects Pedal
Love: Red-hot distortion, big on sound, small in size.
---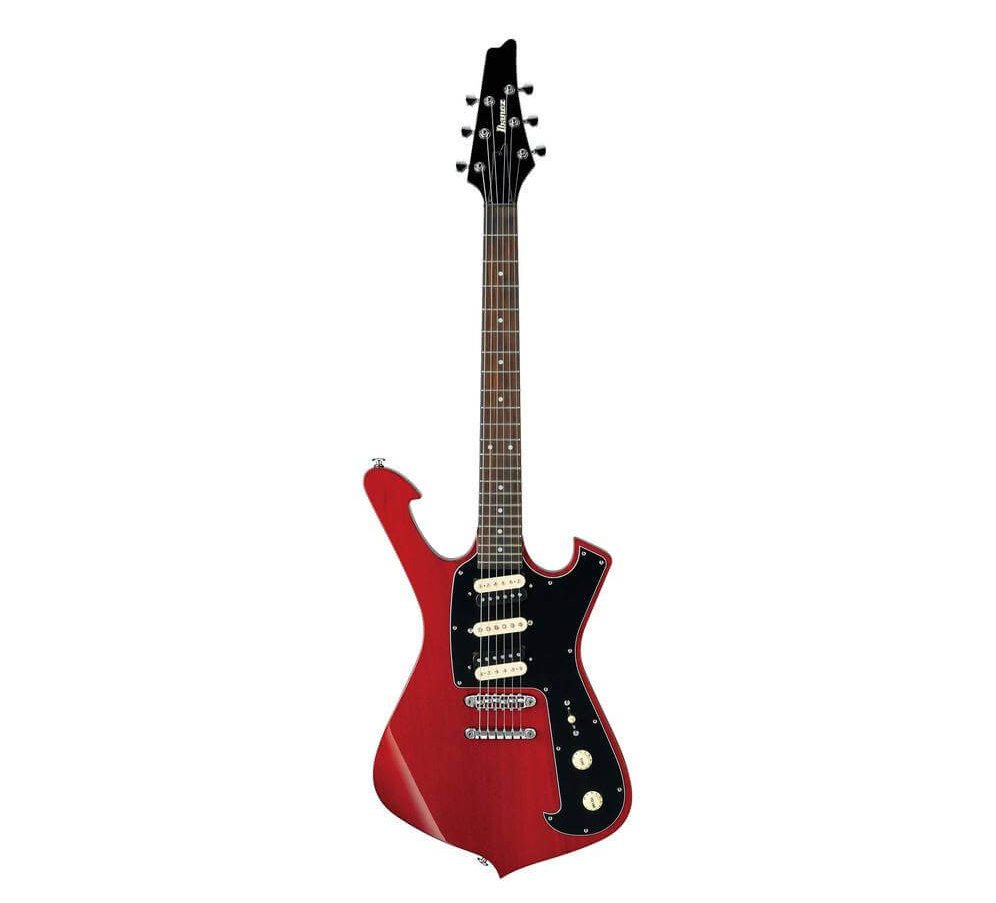 28. Ibanez FRM150-TR Paul Gilbert Fireman Signature Electric Guitar, Transparent Red
Love: That awesome upside down Iceman shape and versatile pickups.
---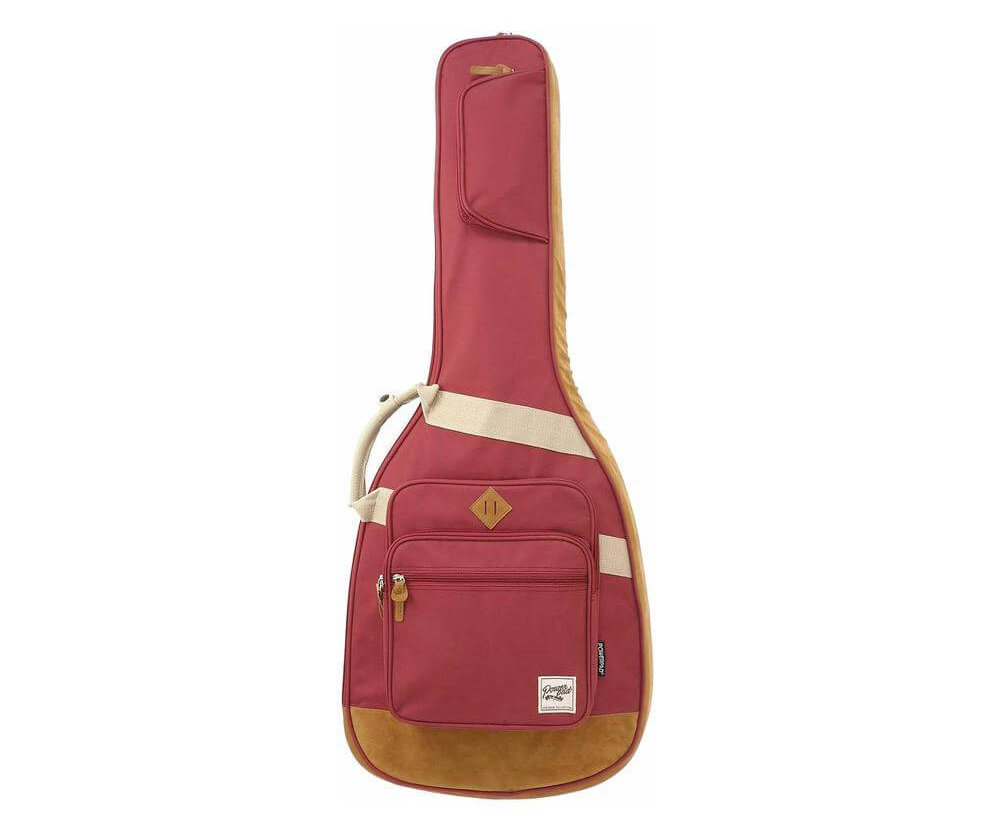 29. Ibanez IGB541-WR Powerpad Designer Collection Electric Guitar Bag, Wine Red
Love: Lots of protection for your prized guitar.
---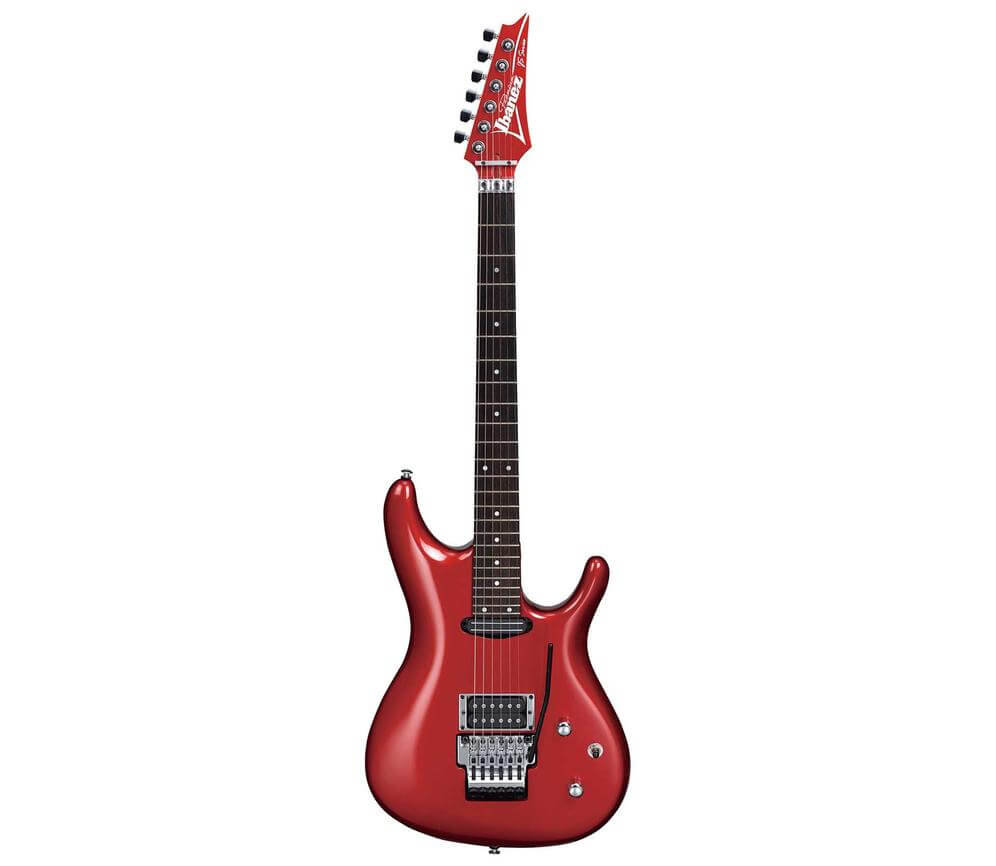 30. Ibanez JS24P Joe Satriani Signature Electric Guitar w/Case, Candy Apple
Love: Good enough for Satch, good enough for you.
---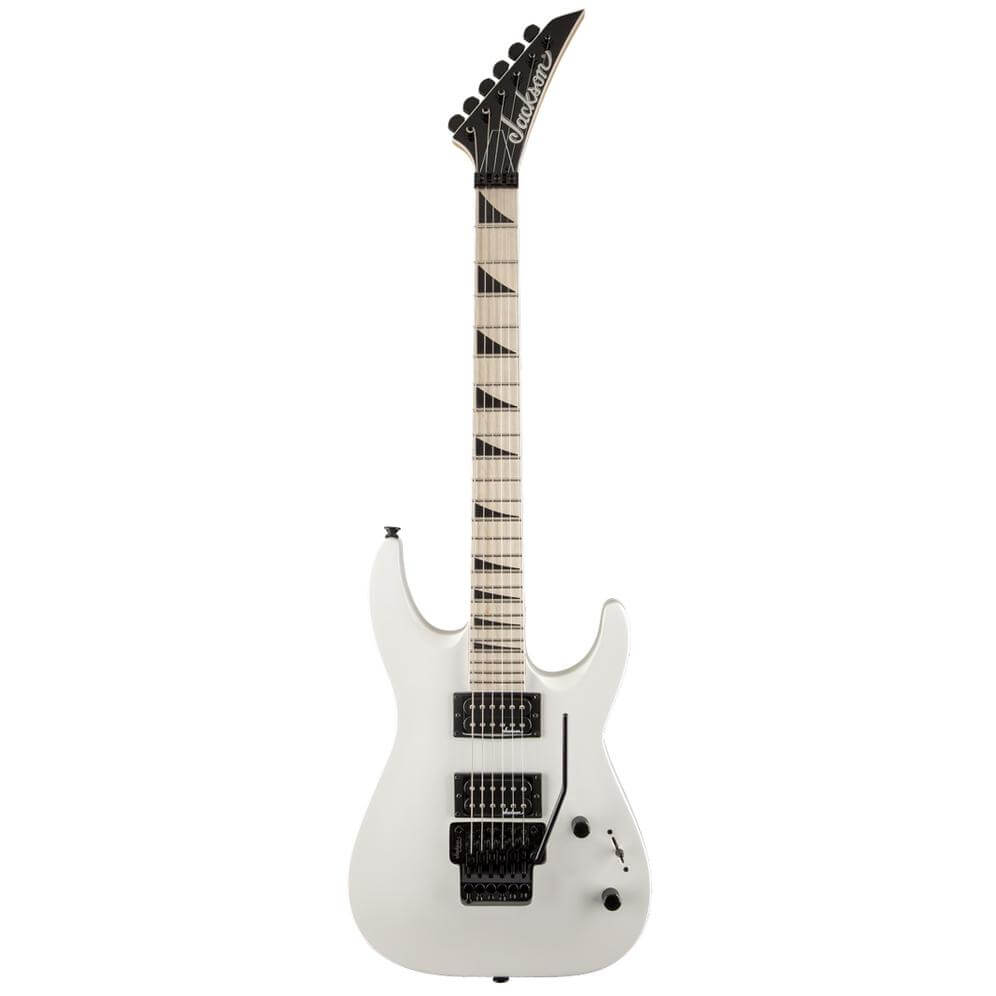 31. Jackson JS Series Dinky DKA-M JS32 Electric Guitar, Snow White
Love: 80s Super Strat looks, feel and tone without breaking the bank.
---
32. K&M 10080-000-59 Music Stand, Red
Love: Red>black.
---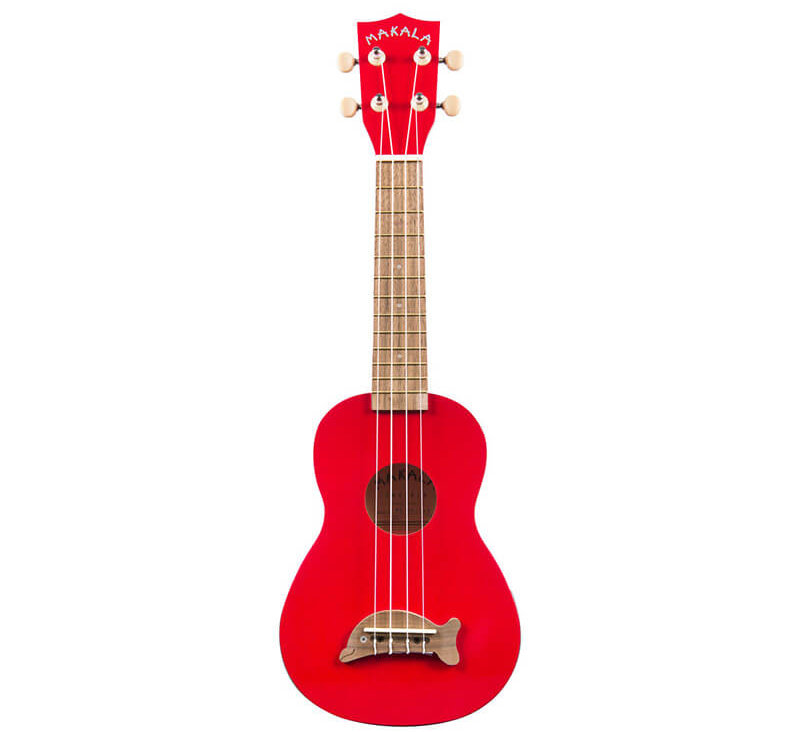 33. Kala MK-SD-CAR Makala Dolphin Soprano Ukulele, Candy Apple Red Gloss
Love: Perfect company on the beach, poolside or anywhere else.
---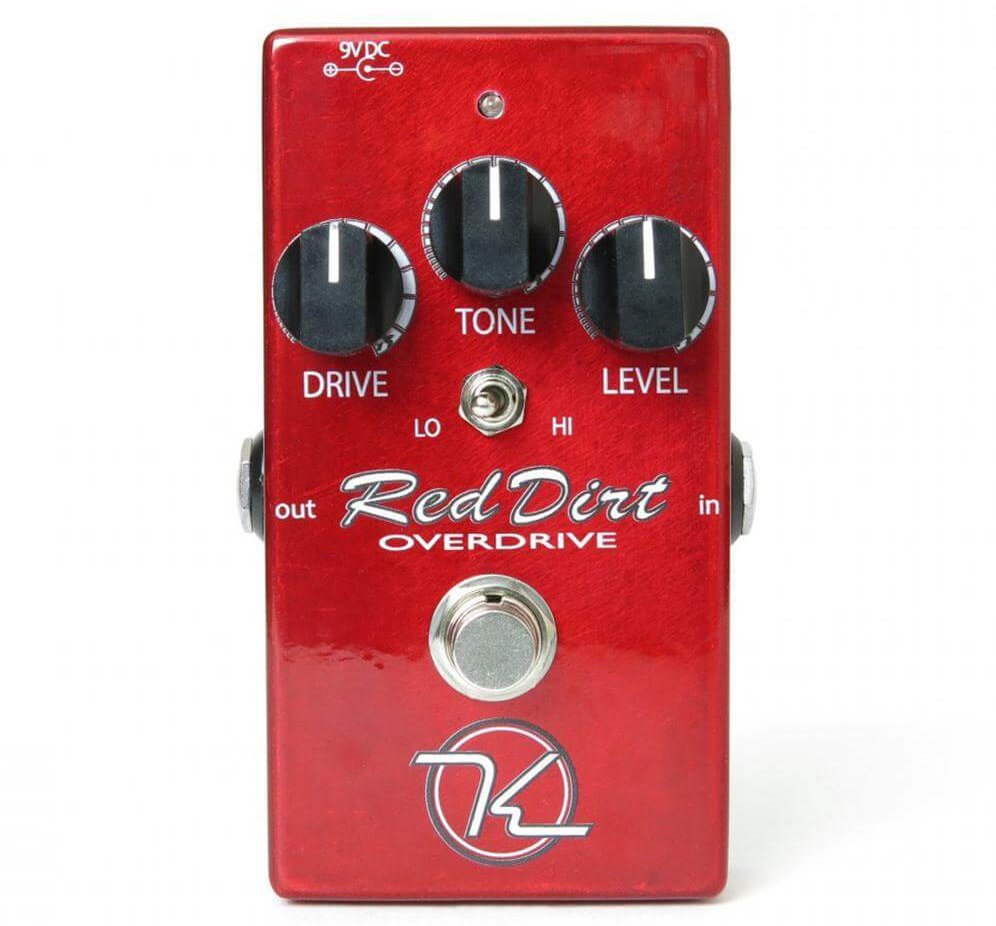 34. Keeley Red Dirt Overdrive Guitar Effects Pedal
Love: Boutique quality components, a sophisticated Tubescreamer type overdrive and more.
---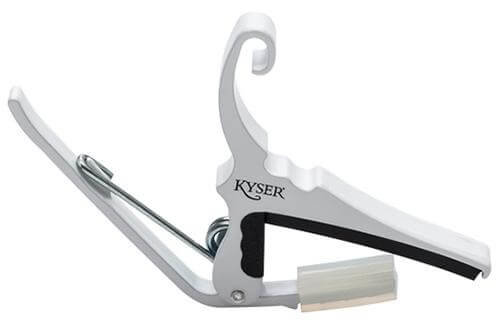 35. Kyser KG6RA Quick Change Capo, White
Love: Tough as nails.
---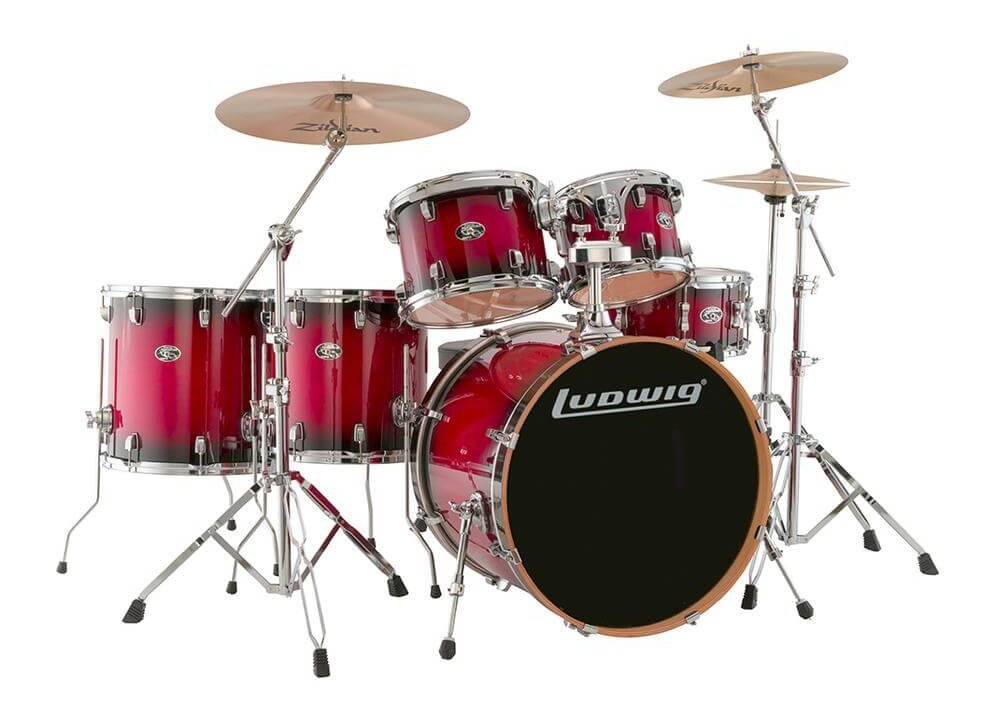 36. Ludwig Evolution Maple 7-Piece Drum Kit (22B+14FT+16FT+10T+12T+14S+Free 8inTom), Red Burst
Love: 100% North American maple with 45° bearing edges and triple-flanged hoops.
---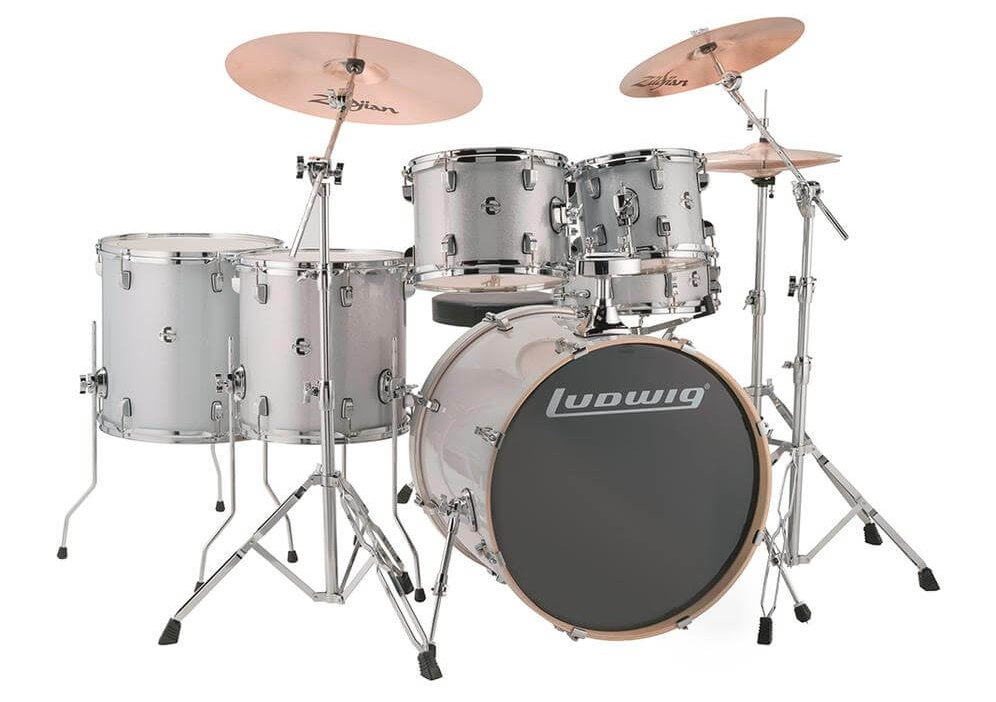 37. Ludwig LCEE622028DIR Element Evolution 6-Piece Drum Kit w/Hardware, White Sparkle
Love: A quality kit for an amazing price.
---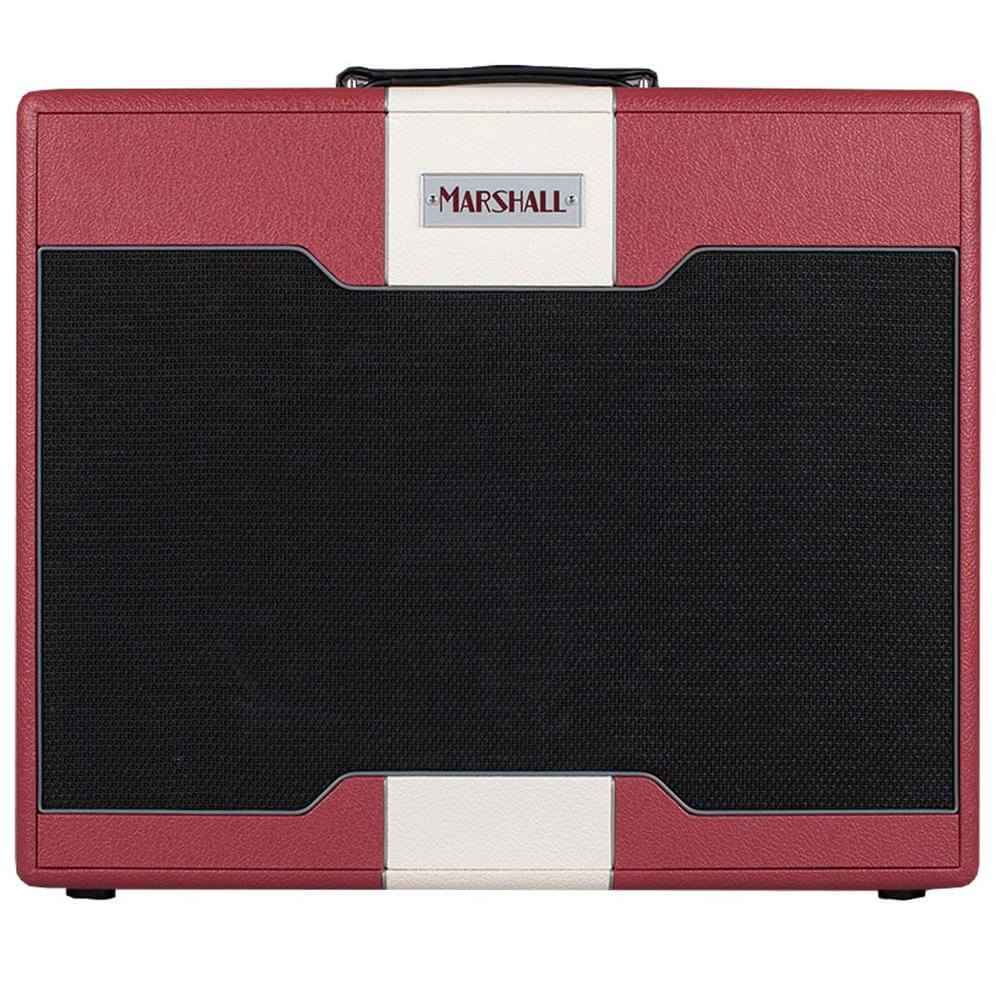 38. Marshall AST2C 30W Astoria Custom Handwired Tube Guitar Combo Amplifier, Red
Love: Unbeatable build quality, nothing but the purest valve tones. And that tolex…
---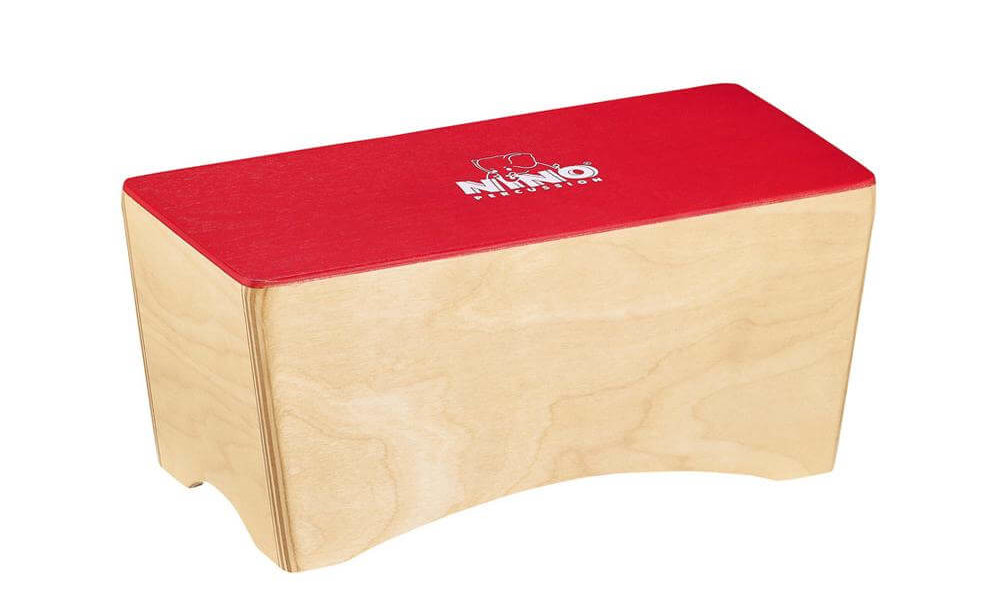 39. Nino Percussion NINO931R Bongo Cajon, Red
Love: Perfect to get the little kids started with percussions!
---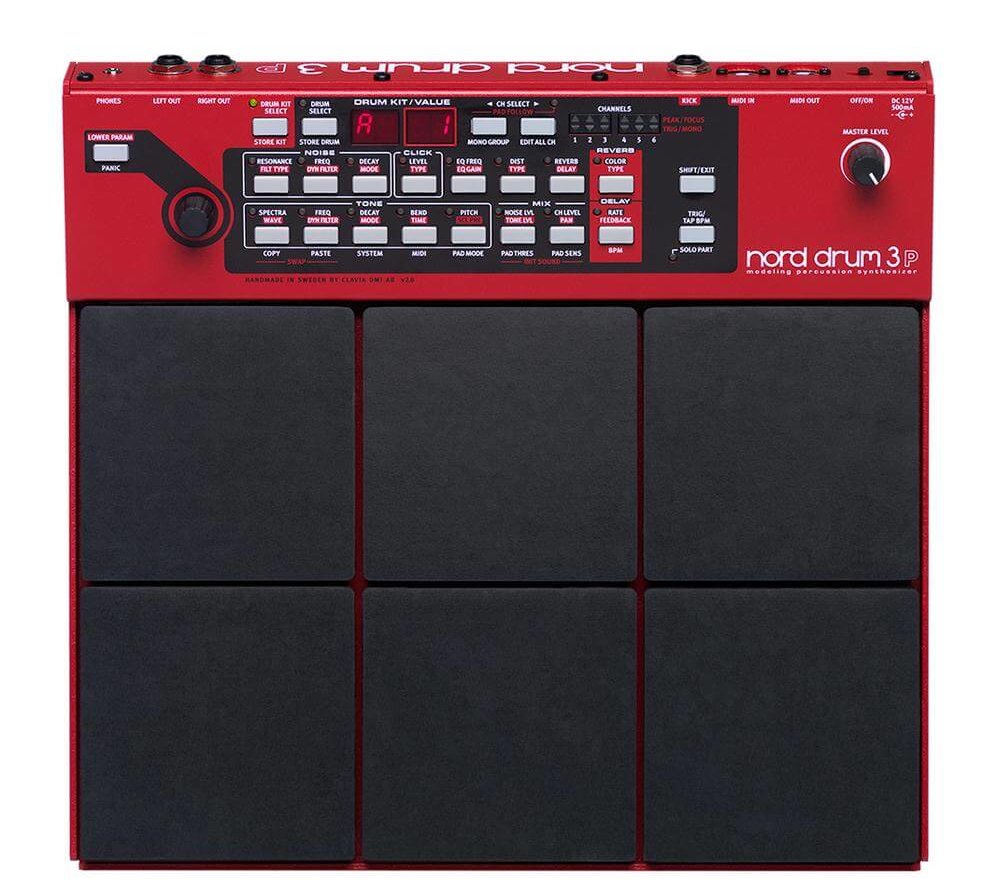 40. Nord Electro DRUM 3P – Modeling Percussion Synthesizer Multi-pad
Love: Super compact, packed full of sound possibilities, exceptional build quality.
---

41. Roland FP-90 Digital Piano, White
Love: Super acoustic piano sounds and incredible fully weighted action.
---

42. pBone Bb Tenor Plastic Trombone, White
Love: Fun, lightweight. Actually sounds like a trombone. Did we mention fun?
---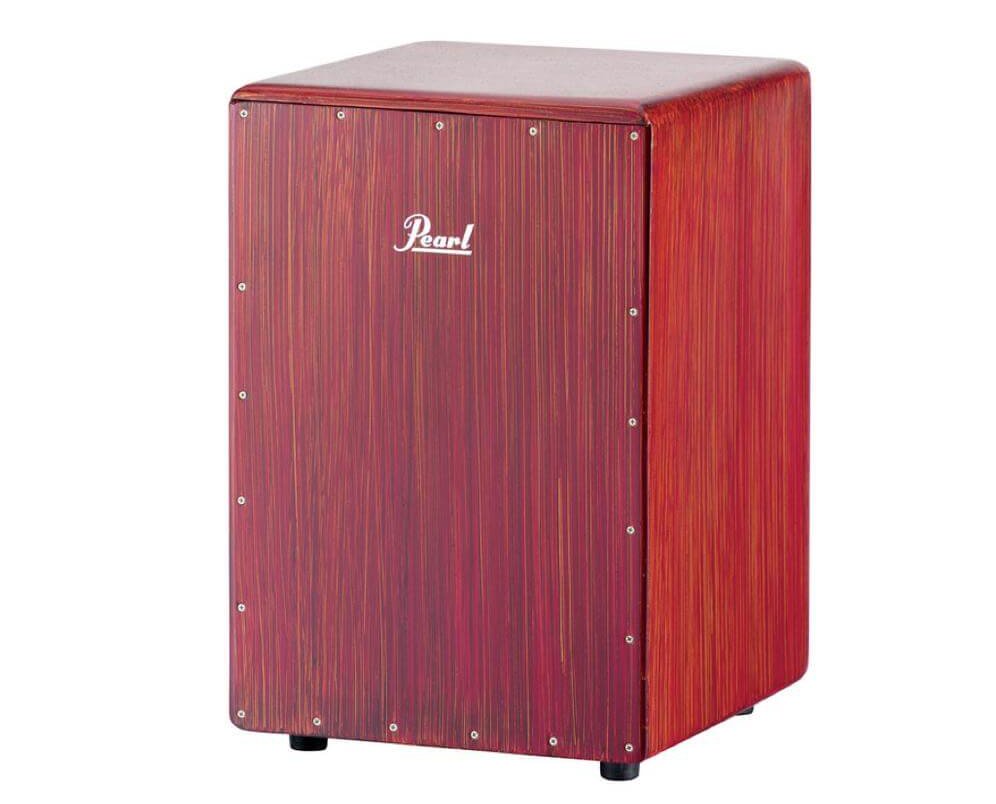 43. Pearl PCJ-633BB Boom Box Cajon, Artisan Red Mahogany
Love: That built-in bass port for enormous bass hits you got to hear to believe.
---

44. Roland GO:KEYS 61-key Music Creation Keyboard
Love: There's no better way to start learning the keys.
---

45. IK Multimedia iRig Keys I/O 49 – 49 -Key Keyboard Controller For Mac & PC W/ Audio Interface
Love: Small, light and portable, yet boasts full-sized keys.
---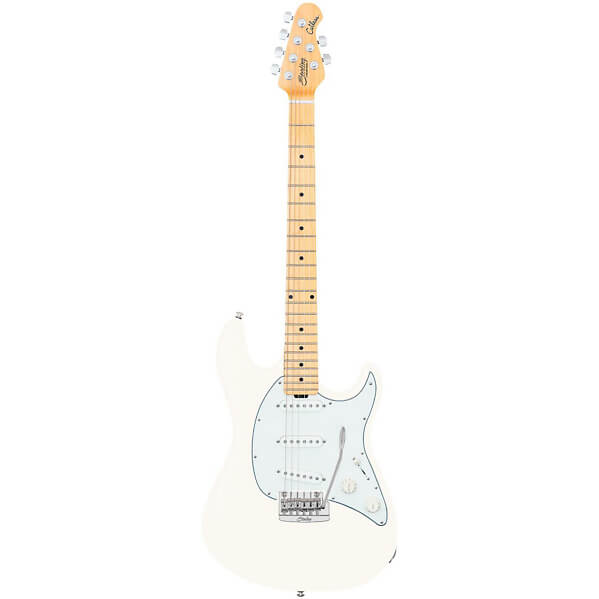 46. Sterling by Music Man CT50-OWH Cutlass Electric Guitar, Maple FB, Olympic White
Love: The comfortable soft-v neck and unbelievable playability.
---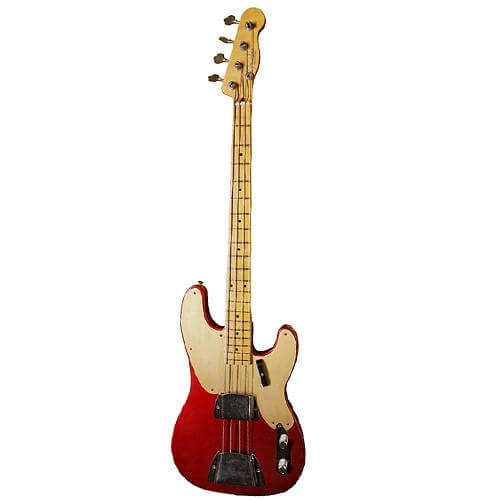 47. Fender Custom Shop Ltd Ed 1951 Relic 4-String Precision Bass w/Case, Candy Apple Red
Love: Looks don't get much more classic than this. Custom Shop built quality and an incredible relic job.
---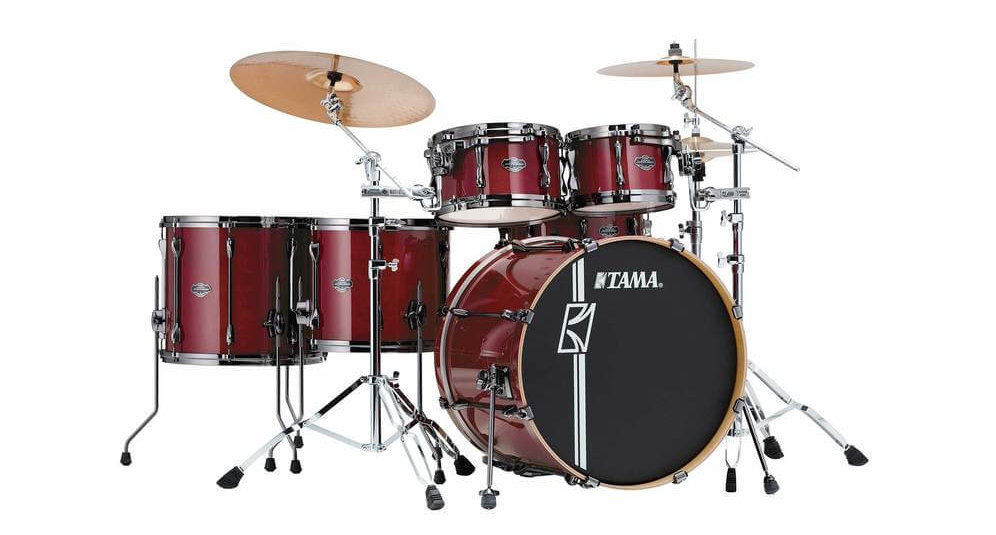 48. Tama ML62HZBNS-CCW Superstar Hyper-Drive Maple 6-Piece Drum Shell Kit Only, Classic Cherry Wine
Love: Great sound, great craftsmanship, incredible price.
---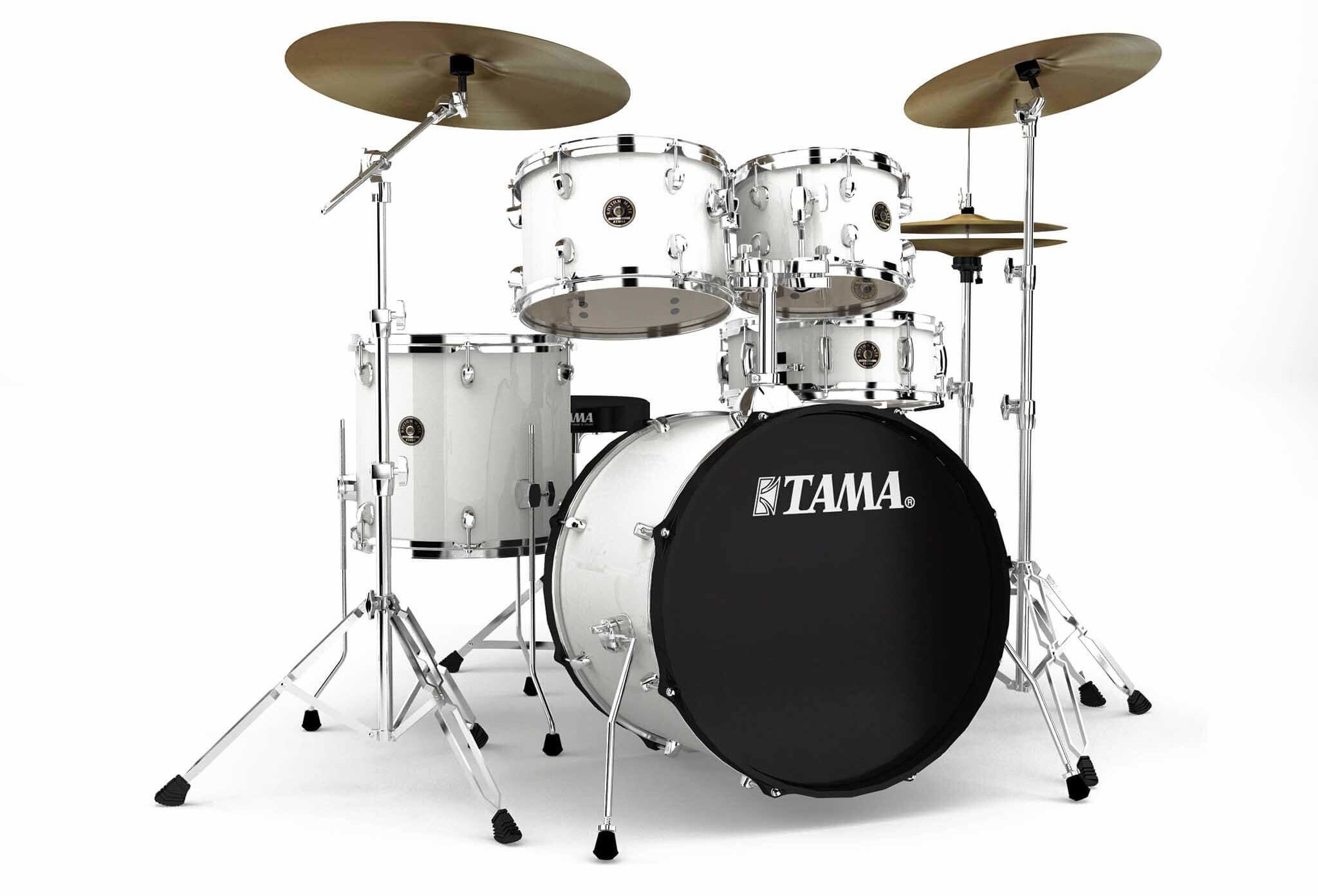 49. Tama RM50YH6-WH Rhythm Mate 5-Piece Drum Kit w/Hardware, White
Love: Perfect for beginners, with precise bearing edges for easy tuning.
---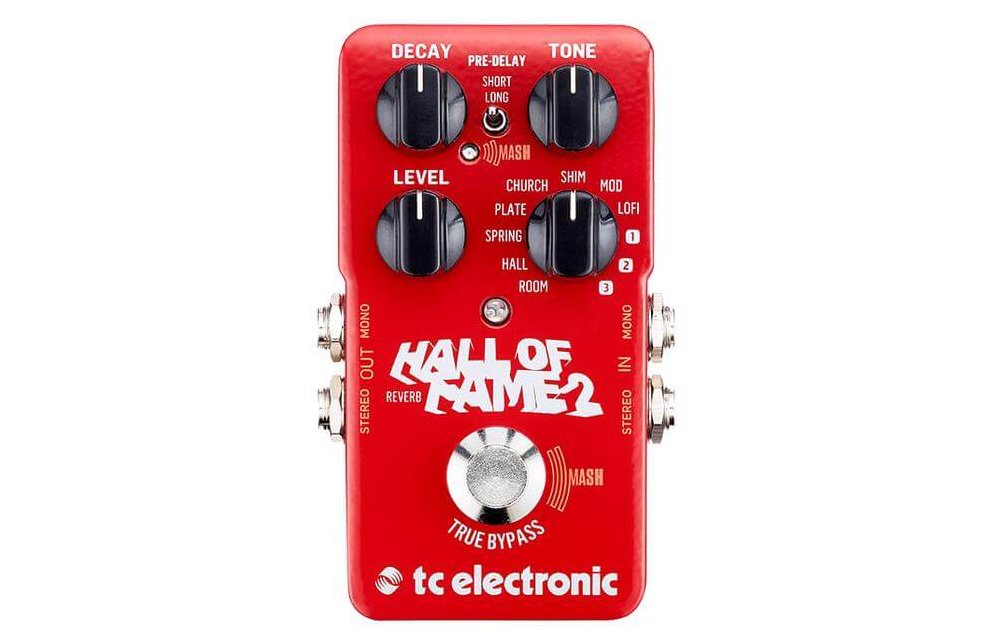 50. TC Electronic Hall of Fame 2 Reverb Guitar Effects Pedal
Love: Shimmer effect and the epic pressure sensitive Mash footswitch.
---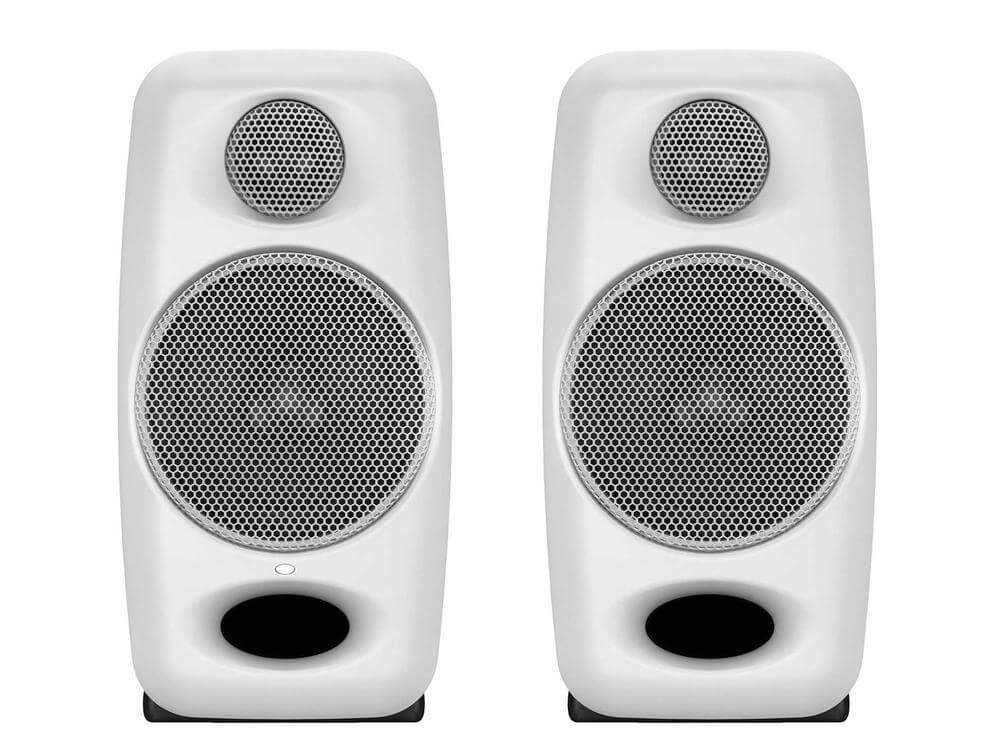 51. IK Multimedia iLoud Micro Monitor Set, White
Love: Impossibly impressive sound quality from a speaker of this size.
---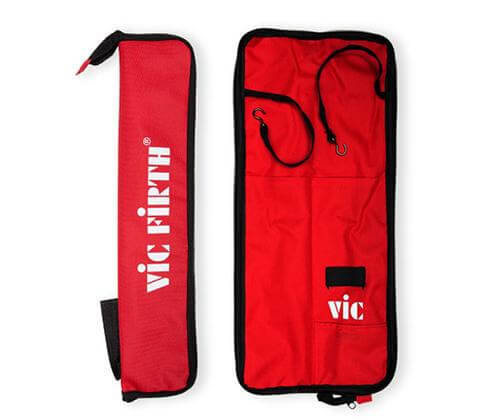 52. Vic Firth ESBRED Essential Stick Bag, Red
Love: Because carrying your sticks should be a stylish affair.
---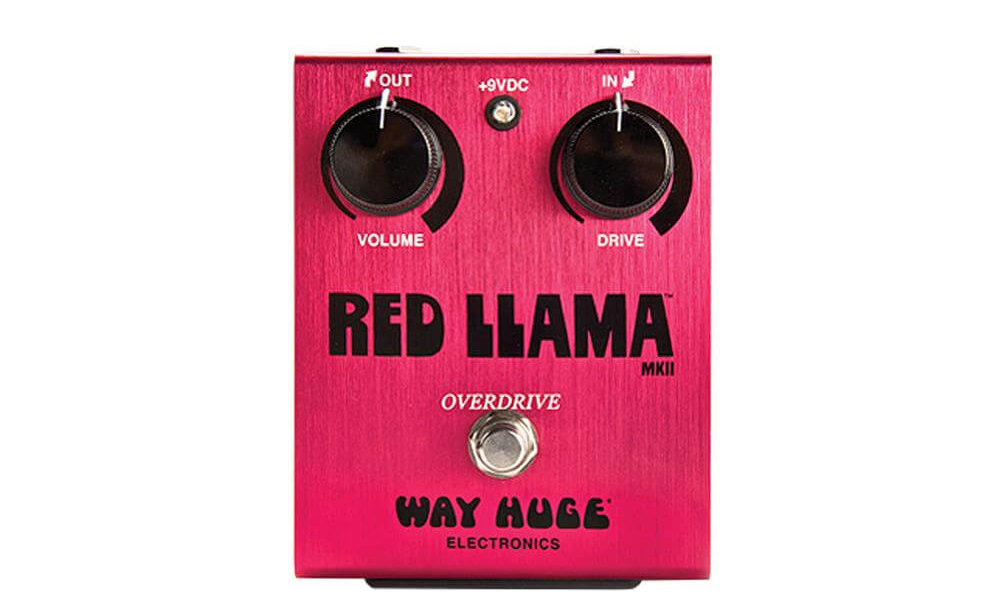 53. Way Huge WHE203 Red Llama Overdrive Guitar Effects Pedal
Love: A faithful reissue of Jeorge Tripp's OG Red Llama that everyone loves.
---
[the_ad id="2555″][the_ad id="2558″]
So there you have it, and what a way to commemorate 53 years of Singapore. You can shop all Swee Lee products here, or drop by our flagship store at The Star Vista to check out all our products in person.