Chinese New Year is just around the corner, and as the saying goes – out with the old and in with the new. If you want an excuse to buy some new gear, there's no better time than now (but seriously, don't throw away your old gear!)
With Swee Lee, you've got plenty of auspicious purchase opportunities, and we're giving a lucky something to sweeten the deal.
Starting 28th January, you'll get an $88 Gift Card with every order of at least $888 spent in our Chinese New Year Collection.
This promotion is valid for online purchases only and will run till 10 February 2019, or while stocks last.
CNY 2019 marks the year of the pig, and although we don't have any products that resemble any of these lovable creatures, we've picked out a collection of products in red and gold to commemorate this prosperous new year. 

Go all out with Gibson's brand new 2019 lineup. Roaring in a Cardinal Red finish is the 2019 Firebird. The offset body might be a common sight today, but back in 1962 when it was first released, the Firebird was a true head turner. This model features the classic 9-ply neck-thru mahogany and walnut neck and sees the return of the rosewood fretboard.

The OG Les Paul finish – chosen by Les Paul himself in 1952 because it emphasised the prestige and quality of the brand. The iconic Gold Top finish is still just as sought after as it was in the 50s and today, you can find the finish on the 2019 Les Paul Classic. It's everything you expect from a classic 60s Les Paul, but with the addition of four push-pull pots give you a myriad of tonal options.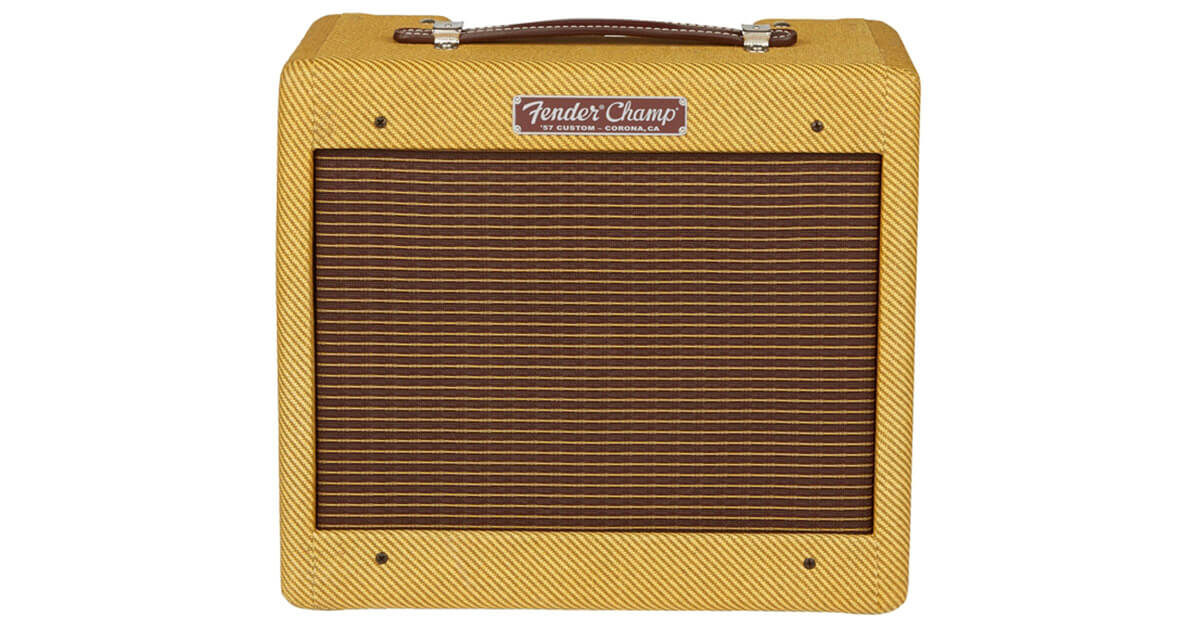 Fender's line of '57 Reissue amplifiers harkens back to the late 50s, when the "Narrow Panel Tweed" models were at the height of their success. These amps are highly prized by collectors and players alike, and Fender has reintroduced one of its most popular amps in the '57 Custom Champ. At just 5-watts, this hand-wired tube combo packs a massive punch for its size thanks to its original 5F1 circuit and high-quality components. This is an amp perfect for the tone junkie.

Designed to let electric guitar players and beginners feel at home on the acoustic, Fender's California Series Malibu Classic features a solid Sitka spruce top and solid mahogany back body for serious tone. What sets this acoustic guitar apart is its slim C-shaped neck which is a familiar feel for players used to the necks of electric guitars.

This striking 4-stringer from Ibanez is part of their reputable, tried-and-tested SR (Soundgear) range of basses. Known for their ergonomics and sweeping lines, the SR870-ALG follows the same formula that made the range so successful. The beautiful carved top is finished in a dazzling gradient Autumn Leaf scheme and is loaded with a pair of world-class Bartolini pickups.

The Jet family of guitars from Gretsch has had a fine history since its inception in the 50s, with players like George Harrison and Bo Diddley championing the guitar. The G6129T Player's Edition combines vintage class with modern playability, offering the same chambered sound without the cumbersome sizes found on more traditional hollowbodies. And powered by non other than its High Sensitive Filter'Tron pickups, you've got yourself a slick rockabilly guitar that's right at home with blues, funk or even rock.

If you're born in the year of the pig, you share the same traits as the holy grail of all guitars – the 1959 "burst" Les Paul Standard. They call the '59 the holy grail of all guitars. It marked the pinnacle of the Les Paul's development since it was introduced in 1952 – a three-dimensional flame maple top underneath the iconic "burst" finish, two PAF humbuckers, Ted McCarthy's Tune-o-matic bridge were just some of the features that made the guitar a hit. The Gibson Custom Shop has meticulously recreated this legendary guitar down to the tiniest of details. Owning a '59 Reissue is just about as close as it gets to the real deal…
Head down to your nearest Swee Lee store to give some of these instruments a try. There's still time for that brand new gear to usher in this Chinese New Year. All of us from Swee Lee would like to wish you a very happy, prosperous and music-filled Chinese New Year!