Back in the days of phonographs, DJing used to be a niche skill. Oh, how the tables have turned. Anyone who mixes music can get into the groove. From vinyl records and cassettes to digital audio files. And where there's a DJ, there's a DJ controller.
DJ Gear for Every Budget
Early DJs needed a whole lot of expertise and even more equipment. A couple of turntables, a mixer, stacks and stacks of LPs – basically the entire kit and kaboodle. As you'd expect, it was a pricy endeavour. Today's controllers solve all those problems. Many of them are standalone units that emulate traditional setups in a comprehensive, portable device. They also connect to any OS loaded with mixing software. From there, the interface does everything.
Intuitive as modern controllers may be, it's still important to know the basics. Moving parts and software. It's simple, don't worry. Stick with us and we'll show you how it's done. It's time to drop the beat!
Read more: Studio Recording Gear: A Beginner Buyer's Guide
Parts of your world
No two controllers are alike, but nearly all of them have two very specific things in common. The mixer and deck.
Mixer
Smack bang in the middle of the controller is where you'll find this feature. It rules the roost when it comes to settings. EQ, line and cross-faders, cue buttons, track level – they're all here. You're looking at the full command of audio I/O routings, and even software control if chosen right. The heart of many controllers is the jog wheel, designed to mimic the look of a vinyl record. It doesn't spin on its own and operates much like a turntable, allowing DJs to mix digital media on the fly.
Deck
With functions like transport control and slapping on track cues, decks have a lot in common with DAW controllers. Each layout is unique, as are the purposes they serve. Pitch and browser sliders, a cue button to set starting points, and enough pads to map a whole orchestra. These are only a few things that might accompany your deck of choice. Note that when working with individual songs, you need to know how your transitions are going to sync up. Some controllers can permanently alter song tempo while others only make temporary adjustments. Pick wisely.
Soft(ware) serve
By far the most integral aspect of contemporary DJ controllers. If you don't have the right software, then you've got nothing. Luckily, we're in 2022 with applications that will let you run four or more decks. Beginners should be considering a few criteria when making a selection.
Right off the bat, think about your budget. A handful of free software options are available. Some software can be sampled on a trial basis, while others must be paid for in full. Certain controllers come with their own complementary software. Just make sure your controller and software can coexist in harmony.
Another key factor is how easy your DJ software is to use. Honestly speaking, if you're not the type who enjoys complicated arrangements, go for something accessible. And don't forget compatibility. Your software needs to work with the computer setup you've got going.
So, which types of software are you going to find on the market? We've got a few popular contestants.
rekordbox DJ
Pioneer's homegrown entry in the software ring is a definite front-runner. It checks all the important boxes. User-friendly, reliable, and is also an organisational beast. Seriously, its library management prowess is up there. That's probably because it started out as a track prep tool working in tandem with Pioneer's digital music players.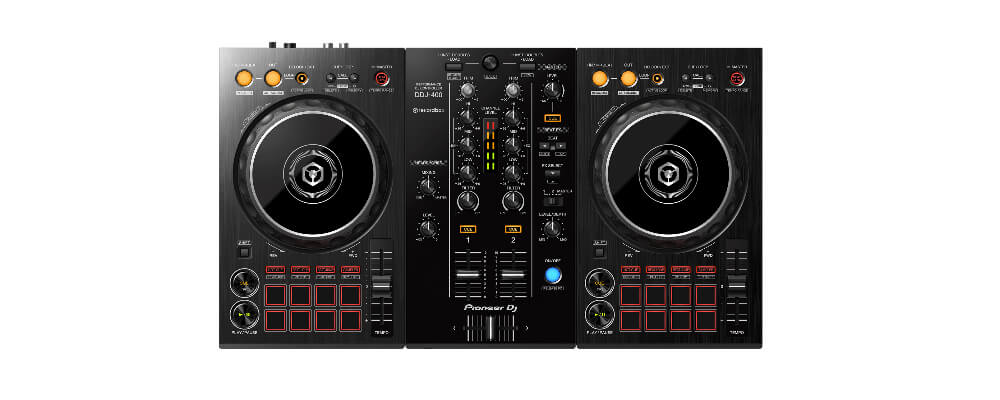 After a 2015 upgrade, rekordbox DJ's repertoire now has full mixing and sampling capabilities. Its features are nothing to scoff at either. Up to four decks of track control. Tons of effects for individual and master tracks, each equipped with multiple slots. Looper, beat slicer, and 8-slot sampler. Also on hand is the abovementioned library browser system with tagging and track recommendations. It's very similar to club DJ setups.
In true "everything but the kitchen sink" style, the rekordbox DJ even has an Auto-Mix function. Perfect for days when you want a more hands-off approach to DJing. That doesn't mean it can't put on a heckuva show, though. It syncs and manipulates stage effects and light displays. Throw in some add-on packs and revel in video mixing, lyric functionality, and digital LP capabilities.
Who's it for: rekordbox DJ's streamlined approach definitely makes it less intimidating to newbies. Also, consider it if you're serious about cataloguing your track collection. Neato!
Serato Pro
From the dawn of DJ-dom – or at least the 90s – Serato has been ahead of the pack. With age comes experience and know-how. Serato's software has been honed over the years into reliable, low-latency goodness. It's also endlessly versatile and many pro clubbing-DJs swear by it. Mostly because it plays well with the majority of controllers and players without running into any major problems. The app's plug and play support extend to solid digital vinyl possibilities.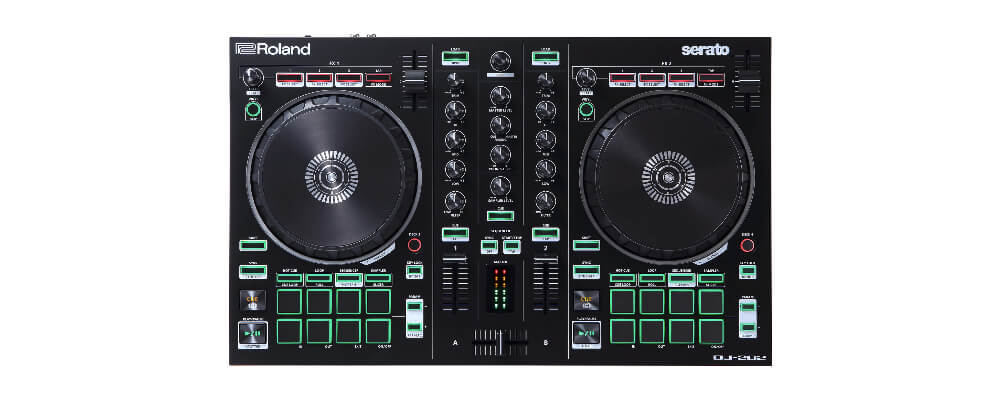 Workhorse it may be, but Serato isn't a boring, reliable system. It has all the elements you need to be creative. Depending on the hardware you use, there's the option to toggle between 2 and 4 decks. Then there are effects and sampling capabilities along with analysis and sync tools.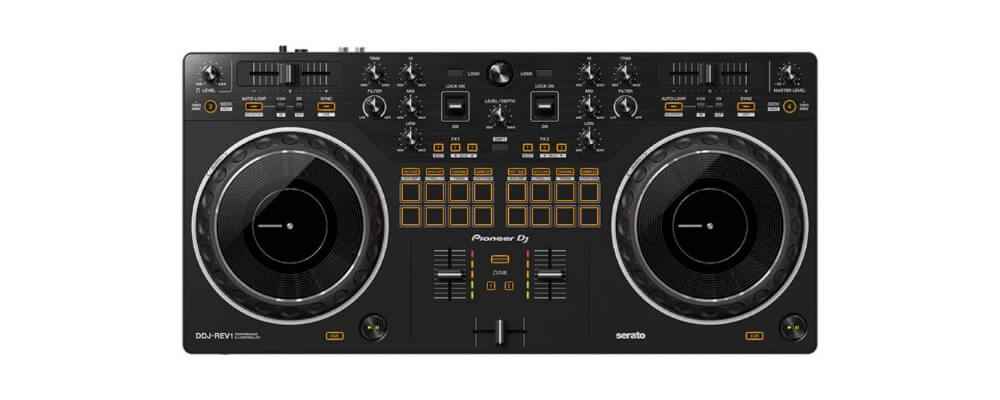 We talked about pricing being an aspect that could make or break your purchase. While Serato does have monthly subscriptions, it also lets you buy the permanent license straight up. In other words, you'd just have to save up and pay a lump sum. Boom. One and done.
Who's it for: Serato is the people's choice. But if we had to be specific? Owners of obscure controllers that never really seem to work well with other software, this is your best bet.
Traktor DJ
We'll round out this batch with Native Instruments' brainchild. The mobile instalment pulls a lot of aesthetic and technical inspiration from the desktop version. However, you'd be misguided to dismiss it as merely an inadequate clone. While the Traktor's older sibling focuses on depth and flexibility, the app goes hard on usability. Simply put, you'll find everything from mixing to browsing and playing tracks extremely manageable.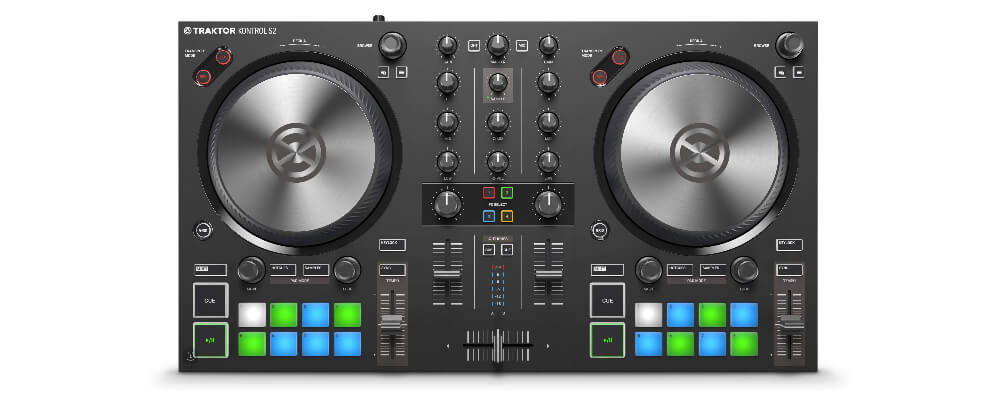 Traktor's fanbase lauds it for customisation. There are so many methods of mixing and modifying that it can get a little overwhelming. But hey, that's only until you get the hang of things. More options are always better than fewer, we say. On that note, it's fully capable of accommodating up to four decks.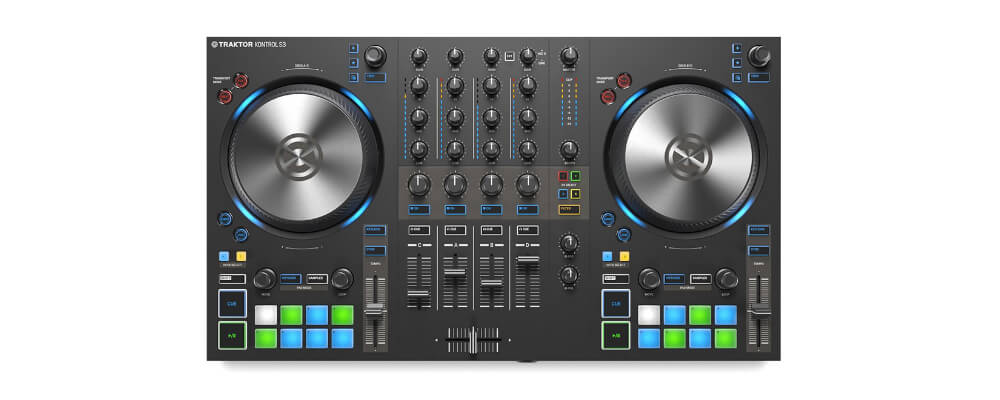 Infinite potential isn't the only thing to love about Traktor. There are the usual must-haves. Then come the bonus treats. Cue points, an adjustable looper, and a freeze mode. Likewise, remember to mess around with the SuperSlice add-on. It's definitely a fun, hands-on way to physically tack on scratch, reverse, and pitch-shift effects.
Who's it for: Traktor is its own beast, trading off the ability to personalise your sound entirely with more complex-than-usual workings. If you're up for the challenge, it gives as good as it gets. Renaissance people, meet your match.
DJ Gear for Every Budget
---
Record scratch! On that abrupt note, we've come to the conclusion of this sojourn through DJ controllers. Now that we've covered all the bases, it's contemplation time. Really have a think about the equipment you are or will be working with. Figure out your own DJ style. Reread this article if need be. Then…
Take a spin on the DJ controllers (and other gear) that we have in store. It really helps if you get an idea of what's available from our online selection first. To get the full effect, send your particulars our mailing list's way. Every time we bring something awesome in, you get the first look.
Read more: MIDI Controllers Guide: Keys and Pads