Ever dreamed of playing an instrument?
You're in luck. At Swee Lee Music Academy, we offer a range of personalised lessons on a range of instruments – whether you're a new starter, or someone who just wants to take their skills to the next level.
At our stores in Katong and the Star Vista, our teachers take a methodical approach to teaching music, tailoring lessons to suit you and your chosen instrument. Here's a bit more about what you can expect.   
Acoustic guitar
Ready to hit the right chord? In our acoustic guitar lessons, we'll teach you the fundamentals in guitar chords, strumming, and fingerpicking patterns that will help you play a range of songs and styles. As you progress, we'll cover more advanced techniques to really tap into your potential.
Electric guitar
We can't think of too many sounds more iconic than the electric guitar. At Swee Lee, we'll not only teach you to master this sound, but develop your own rhythmic sense and capabilities too. You'll also learn how to improvise using a range of modes and scales for different genres.  
Bass guitar
Like the idea of anchoring tunes and establishing rhythm? Bass guitar is for you. From fundamental techniques like fingerstyle, to more advanced skills in slapping, popping and thumping, we'll teach you how to become a key player in any band or piece of music. *Bass only available at the Star Vista store.
Drums
Get deep into the groove with our drum lessons. You'll learn the essential techniques, beats, fills and rudiments needed to jam to your favourite music, as well as play in a range of genres – from hard rock to jazz. The aim here is to give you skills and confidence to develop your own trademark style.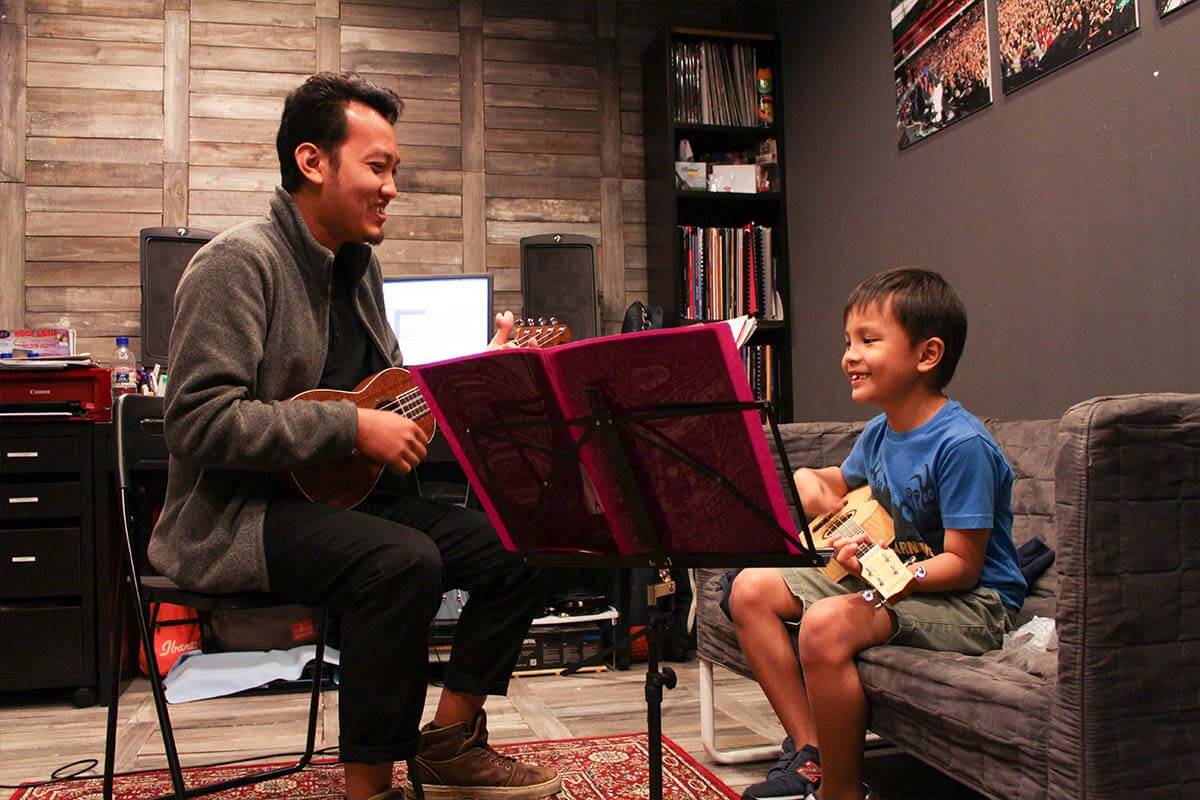 Ukulele
Despite only having four strings, the ukulele is a crowd favourite. You'll learn how to harness its unique sound using fundamental techniques, chords and rhythm patterns. By the end of your lessons, you'll have the skills to play all your favourite hits, as well as create your own.
Book in today
Whether you're new to playing music, or looking to step it up a level, we're here to help. As a student at Swee Lee Music Academy, you'll also get to learn on top-quality instruments, and even perform at events to showcase your talents.  
So. What are you waiting for?
---
Call us at 6444 3235 (Katong) or
6334 7703 (Star Vista) or send in your enquiry below to find out more.
Click here to email us an enquiry.