Electronic drum sampling pads have revolutionised the way drummers integrate electronics into their setups. Chances are you've seen them featured in the toolkits of your favourite musicians, and little wonder why. These highly versatile devices work both as standalone instruments and adjuncts to pre-existing drum kits. But if you're still wondering what electronic drum sampling pads are and how they might fit into your life – don't stop reading. We're just getting started.
Shop Roland Electronic Drum Sampling Pads
What are electronic drum sampling pads?
Sometimes called electronic drum pads, sampling pads, or sample pads, the concept behind these instruments is pretty straightforward. Don't confuse them with regular practice drum pads – these are totally different creatures. In essence, each device consists of a compact, self-contained computer component that is then covered by playable rubber pads. It differs from electronic drum sets where the computer module is typically kept apart from the drum pads. As such, striking these rubber pads produces sounds, samples, or loops. But we'll get to that later.
In addition to the aforementioned features, electronic drum sampling pads may also comprise of button controls, a backlit screen, LED lights, and a durable enclosure. Connectivity capabilities often include jacks for hooking up to external audio devices, along with USB and MIDI functionality. These instruments also have optional mounting systems that secure them at either sitting or standing heights based on player preference.
Sampling pads let you trigger prerecorded audio samples or uploaded music files. These sounds can then be integrated into your music in any way you like.
Why might I want an electronic drum sampling pad?
Massive range of sounds
There are loads of reasons for getting an electronic drum sampling pad. The most elementary purpose is, of course, for the wide variety of sounds that you can get out of these devices. Preloaded libraries today are as comprehensive as the ocean, containing almost every tone, tune, and theme you can think of. And on the off-chance you're not satisfied, it's simply a matter of recording your own bespoke sound.
Ease of use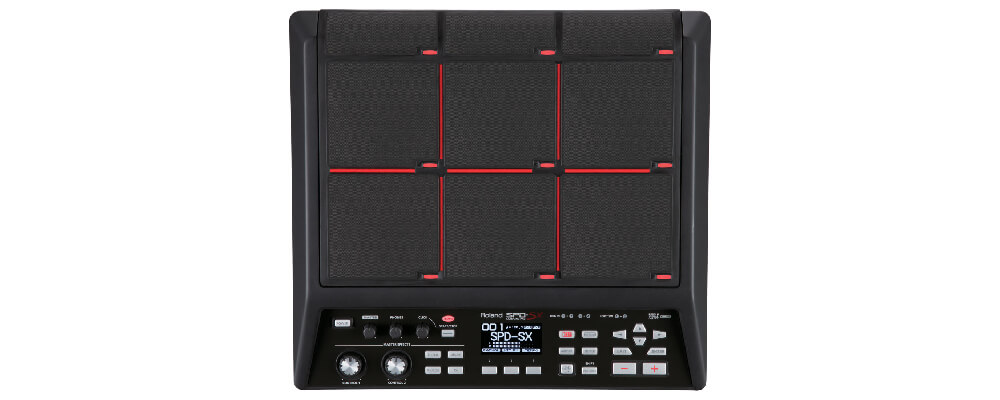 Another great thing about electronic drum sampling pads is how practical they are. Most of them connect to separate sound modules, computers, or production interfaces. By doing so, you can program each individual pad to generate its own unique sound or loop.
While you can play them with fingers and palms, drumsticks are arguably the most common method. Not only does this make them easier to adjust to if you're a drummer, but it also adds a level of dynamism that you'll find hard to achieve with regular drum machines. This is especially handy if you're heavily involved in music production and recording sessions.
We'll break it down for you. Contemporary music production often utilises combinations of drum and percussive sounds alongside electronic sounds that acoustic drums won't be able to replicate. Therefore, it's not unusual for studio musicians to harness electronic percussion to fill that gap. While electronic drum machines and pads could technically do the same job, playing on an electronic drum sampling machine evokes a much more organic feel. Think of it as keeping the soul of your music intact.
Enhancing your live setup
You don't have to abandon your acoustic kit. In fact, live performers and studios rarely rely on electronic drum sampling pads alone. Instead, many opt to use them alongside acoustic and other electronic drum sets, creating a "hybridised" setup. Drummers play their acoustic kits as usual, then switch over to the sampling pads when requiring electronic tones or other instruments.

Multi-functional and cost-saving benefits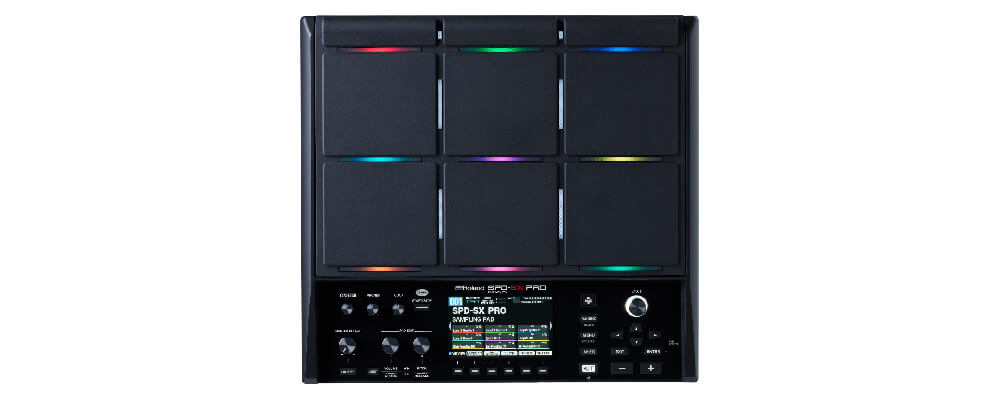 Even if you're strapped for cash, a quality sampling pad saves you money in the long run. It's capable of emulating any instrument under the sun, ensuring that you won't have to fork out dough whenever you need a new sound. Furthermore, you can pair one with your computer and let it serve as a MIDI controller for intricate beats and complex drum patterns. If you play around with its capabilities, there's very little that the sampling pad can't do.
---
Shop Roland Electronic Drum Sampling Pads
In a nutshell, electronic drum sampling pads are already becoming an integral part of live performances and music production. Whether as a drum machine, backtrack generator, trigger module, or MIDI controller – this is one device that modern drummers should definitely be keeping an eye out for.

Read more: Swee Lee's Top Synthesisers