Take us on a Fender bender any day. Their offerings keep getting better and better each year, and for one good reason. The company stays loyal to its roots, but is also bold enough to embrace industry advancements. The result? Revamped versions of old favourites that can hold their own in any arena. We can't get enough of them, and it appears that neither can you!
Shop Fender Guitars
What's on the menu for Fender in 2022? Veritable delights, that's what! We're particularly intrigued by the direction that they've taken with their iconic Telecaster. And since the popularity of short-scale models and even tinier accessories are still going strong, Fender's giving the public what it wants with some petite treats of their own.
Read more: From John Mayer to John Petrucci: The Best Signature Guitars at Swee Lee
Made in Japan
We're just kicking things off with Fender's Japan division. They're known for producing some absolute gems that you won't find elsewhere, as well as their stellar build quality.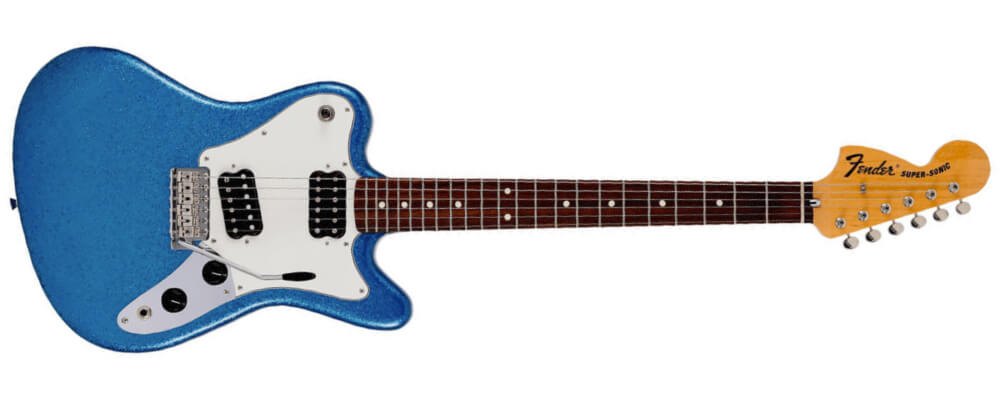 Initially, the Super-Sonic was a limited edition in Squier's 2020 Paranormal lineup. But upon release, it became so popular that the company decided to add it to their standard range. Smart move. They've changed the tonewoods, switching to a basswood body with maple neck and rosewood fretboard. The electronics are a step up too. Each guitar comes loaded with a set of Dragster BB low-output humbuckers, adding sonic brilliance with a touch of grit. Vintage vibes cling on through the six-saddle synchronized tremolo and old-school tuners, along with the three-ply eggshell pickguard. Fender's logo is also squarely stamped on the headstock, making sure everyone knows just who you're repping.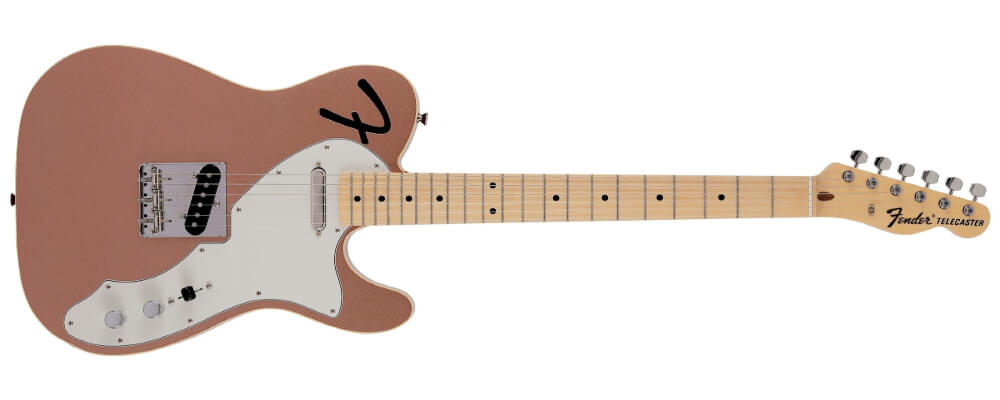 The irrepressible Telecaster returns with a vengeance. First things first, why call them F-Holes? Minds out of the gutter, please! Instead of the traditional cut-out design, Fender's own emblematic spaghetti 'F' logo now takes that spot. It's an eye-catching display for sure, adding interest to the glossy polyester-finished ash body. Sound-wise, the Original Vintage Telecaster pickups in the bridge and neck ensure the Thinline doesn't stray too far from convention. Expect the familiar '50s Tele twang to spank you silly with each strum.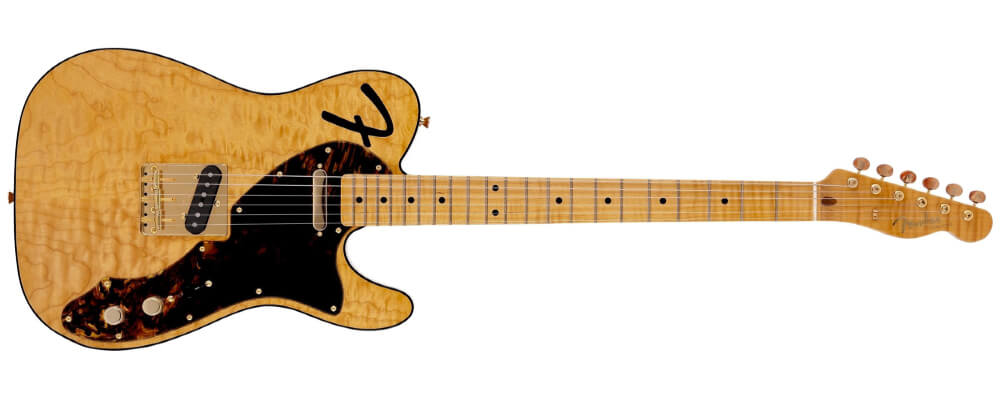 We can't picture a better way to celebrate Fender's 75th anniversary than this elegant instrument. An upscale version of the normal Thinline in every aspect, it's also a stunning work of art. Just look at the lustrous thick-quilted 5mm maple top and 5A rank flamed maple neck. Gold hardware, black binding, and a single-ply tortoiseshell pickguard play off the natural finish to perfection. And of course, it excels in the audio department, thanks to the Custom Shop Twisted Tele twin pickups. Signals are fierier than usual, but the tone is pure crystal, resonating with clarity and iridescence.
Made in America
Fender is a Californian brand, through and through. That loyalty persists in its American-made models. They choose only the highest-grade woods and advanced electronics. Prices tend to be steep, but hey – you get what you pay for.
FSR American Ultra Telecaster Electric Guitar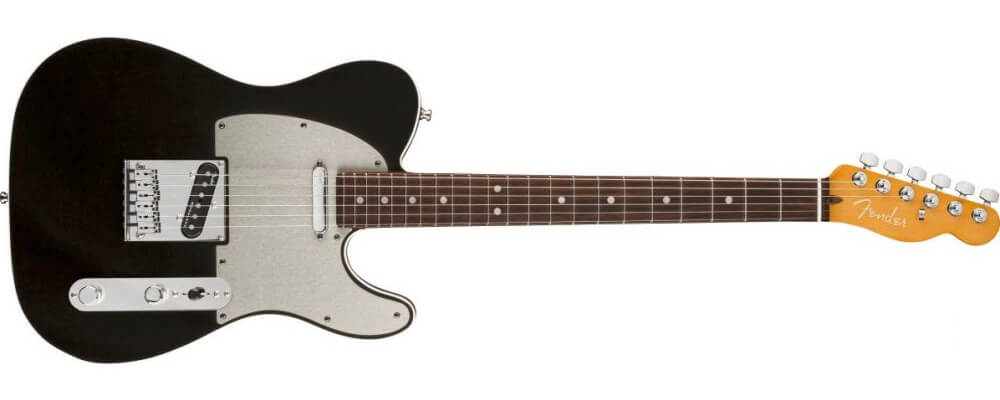 As the name implies, the American Ultra domain boasts some of the brand's most souped-up instruments. Their Telecaster gets our seal of approval with Deluxe Locking tuners and a satin-finished 'D' neck, complete with rolled fingerboard edges for full-time comfort. Peek under its hood, and you're in for punchy Ultra Noiseless Vintage single-coils. Take control of your sound with the innovative S-1 switching system, which opens up more pickup combinations by pairing single-coils in both series and parallel.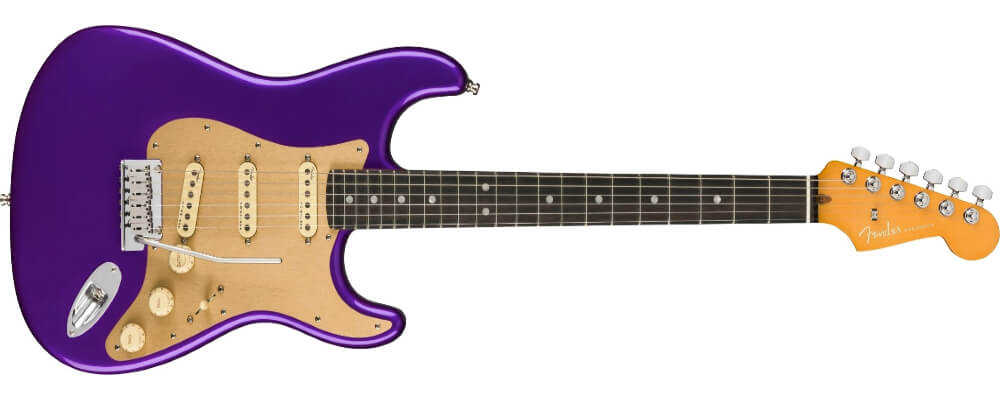 Style and substance, the American Ultra Stratocaster has it all. It's kitted out with no-hum Ultra Noiseless pickups for that quintessential Fender tone. A 2-Point Deluxe Synchronised tremolo keeps tuning stability in check, as does the low-friction bone nut. Now that we've gotten technical stuff out of the way, all that's left is to admire how freaking pretty it is. Gleaming anodized gold pickguard, chic ebony fretboard, and colourways (Plum Metallic & Quicksilver) that won't be repeated any time soon. We're in love.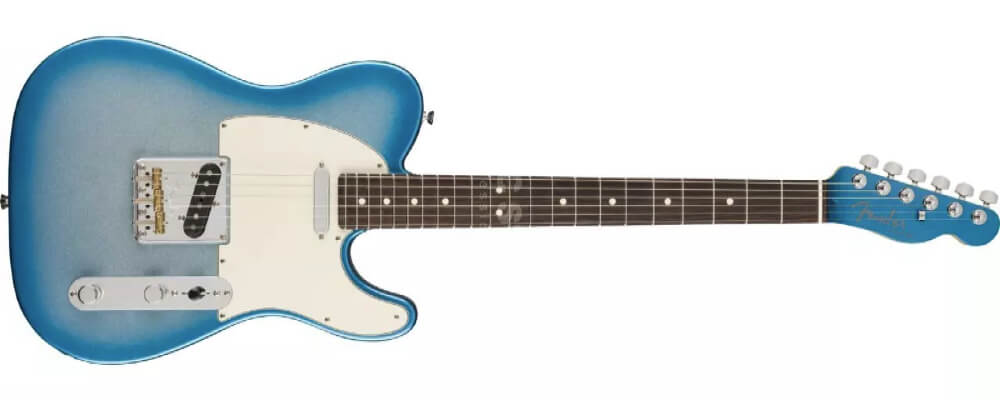 If there were ever a guitar meant for flaunting, the Showcase Stratocaster would be it. It covers all tonal bases with the high-output V-Mod pickups, their complementary Double Tap humbucker partner, and five-way switch. For moments when only single-coil sounds will do, the push-pull setting has your back. And thanks to the treble bleed circuit, the high-end keeps going even when volume is turned down.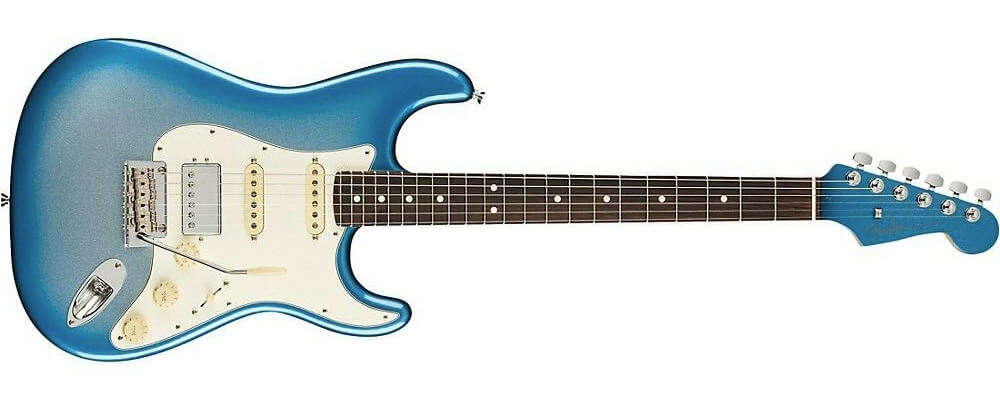 Every musical ensemble needs a workhorse, something that sounds terrific and plays just as well without any fuss. This one's a stallion, especially with its speedy bolt-on maple neck. Its compound Modern C to D profile flattens towards the higher registers, enabling you to handle complex chords and licks effortlessly. Bring in the dual V-Mod single-coils, and you've got your choice of crisp, glassy tones or meatier overdrives. Delicious!
New Non-Electrics
It's not all about the electric guitar for our new Fender gear! The California giants are also at the forefront of many other non-traditional guitar gear!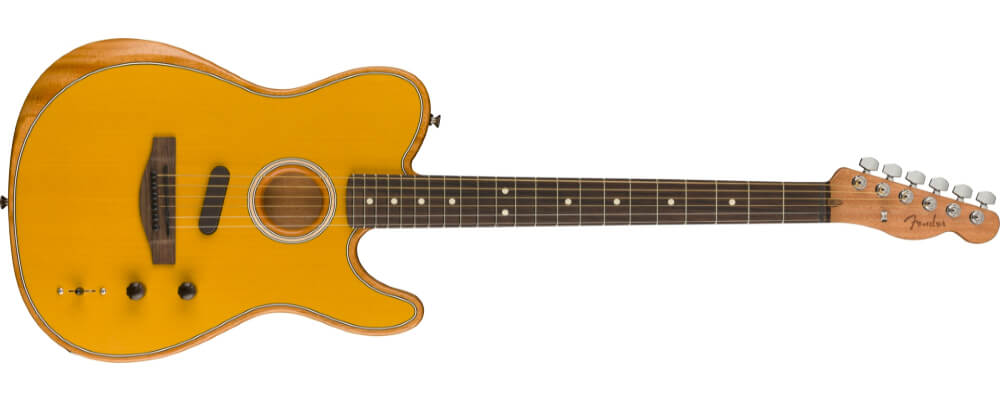 We'll come right out and say it. The Acoustasonic Player is pretty much so much value for what its priced at. There's the mahogany body with solid Sitka spruce top, along with the insanely fast-playing deep 'C' neck profile. Not to mention the patented Stringed Instrument Resonance System (SIRS), which features a "waterfall" tuned soundhole that controls airflow into the body to organically amplify natural sound. Add the Fender-Fishman Acoustic Engine combo for electric and acoustic tones, plus a three-way voice selector switch. Let's do the summing up. Six core tones + potential to hybridise via the almighty Blend knob = unlimited potential.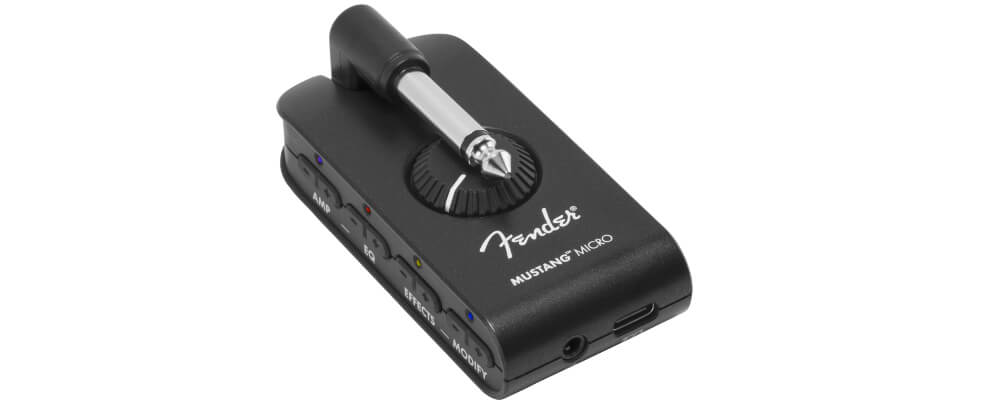 Sometimes, it's best to start small. No, that's not a dig at the Mustang Micro. It may be small, but it's the complete package, incorporating both a headphone amp and a USB audio interface. If you've ever wanted a slice of Fender's GTX pie, dig into 12 onboard amps and 13 effect models. Sounds range from lush cleans to aggro metal gains, but you can always experiment. With hands-on EQ and sound control, there's minimal fussing around with software required. Just share your masterpiece with adoring fans over Bluetooth or USB-C connections when you're done.
Once again, we think Fender has hit it out of the park with their latest products. Hopefully you agree, 'cause you'll be seeing these on our shelves real soon. If they're not already sold out, that is.
Shop Fender Guitars
Wanna see them for yourself? We're always happy to show off the newest arrivals at Swee Lee. But if you're not near our locations, try our web store instead. You can check out other Fender merch while you're at it. Before you go, drop your info on our mailing list too. Whenever fresh gear arrives, you'll be the first to know.
Read more: Swee Lee's Best of 2021