It's T minus 10 days and we're gearing up to send Hasyir, our Roving Reporter to the 2020 NAMM Show. You might remember that last September, we put out an open call to our followers in the region to head over to the states, not just for a random trip, but to be the Swee Lee Roving Reporter.
If you missed Hasyir's humour-laden, Mayer-esque take on a couple of JHS pedals, you can see his entry here. It won him the opportunity to go to the biggest music industry trade show, NAMM, and report back!
Make sure you're following Swee Lee Instagram, as Hasyir takes us on an epic journey to NAMM, the land of all things music gear next week. Catch him showcasing the latest releases, the most hyped-up gear and behind the scenes of some of the biggest brands on the ground.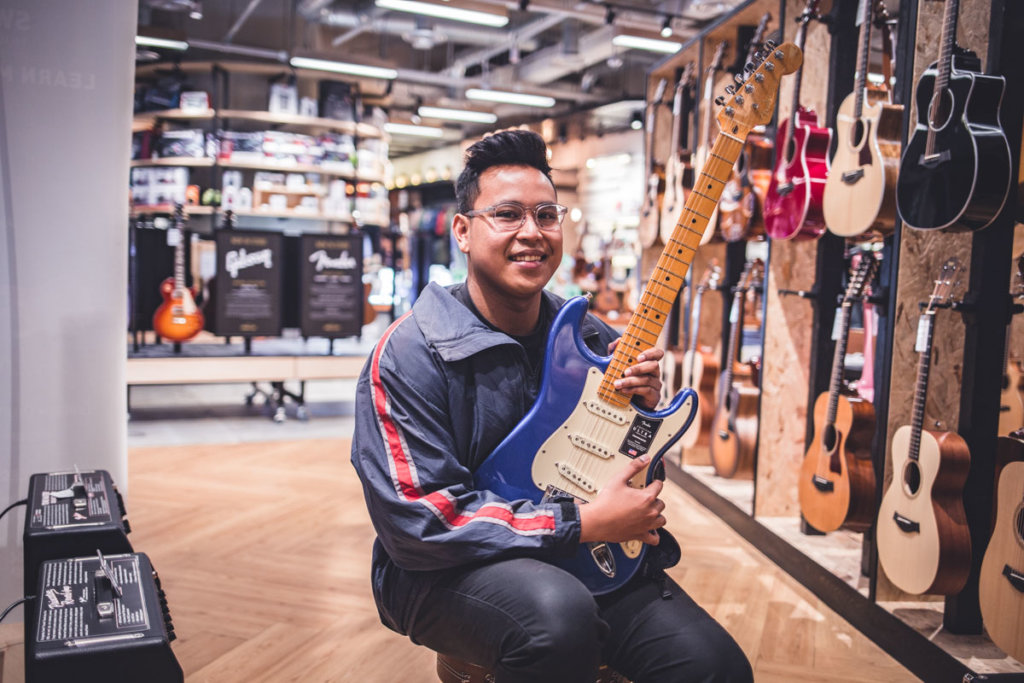 We caught up with him to talk about how he's taken the news and what he's looking forward to when he gets to Anaheim for the 2020 NAMM Show.
How did you first take the news of becoming our NAMM Roving Reporter?
I got the news during an early bus ride to school one morning, I thought it was just something random from those scam calls you happen to get these days. I'm pretty sure everyone on that bus thought I was weird!
Not gonna lie, I was kinda emotional. I've never actually won something this big ever. It hit me when I realised how much this meant to me. I spent all day telling everyone, literally everyone – even the ones who didn't know I had entered this open call. I was that ecstatic.
What were your first impressions when you saw that Swee Lee was looking for someone to send to NAMM? Why did you think it was worth a shot?
I didn't think of it too much to be honest – I only revisited the initial post on Swee Lee's Instagram about a week later before finally having thoughts on actually giving it a shot.
Prior to all of this, I've always had an ever-growing passion with cameras and producing content like vlogs for my instagram and youtube. They were never meant for my public profile, but more for me to watch in private and be like "oh that's a cool video transition, or that picture profile looks sick". It's just something that I enjoy, I guess. Watching myself… Ha!
So I then decided to drag my good friend Jared to Swee Lee Star Vista to basically hold the camera still for me, just two days before the contest ended. Lo and behold… we pulled off a miracle!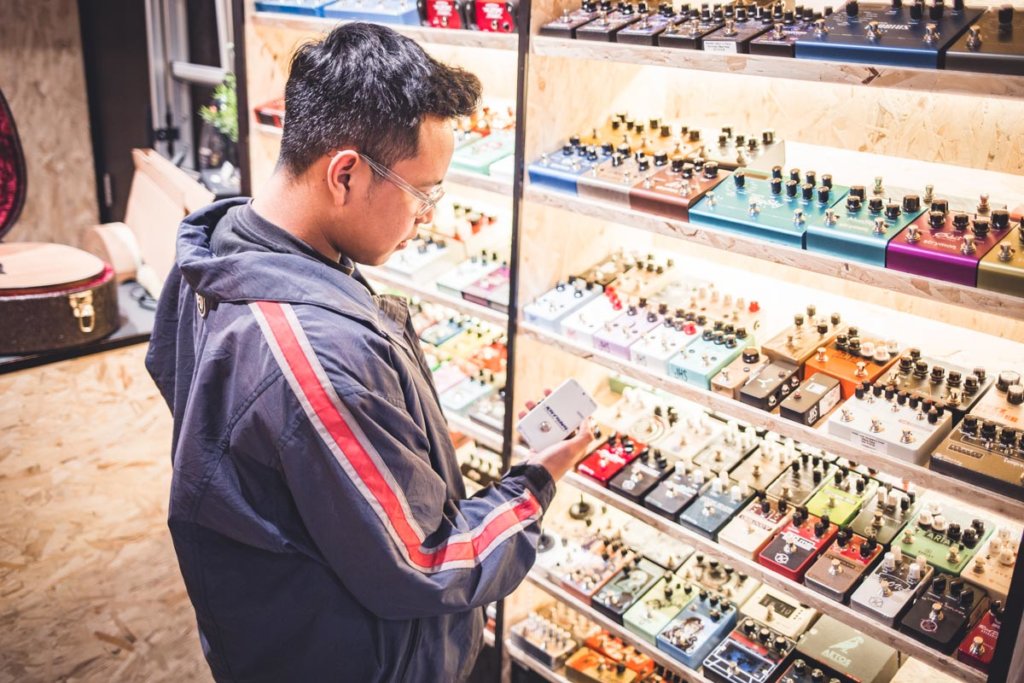 What are you most looking forward to at NAMM 2020?
I think I am most excited for the people I'll get to meet there. Networking has always been a part of who I am because I love meeting new people, especially if they share the same outlook on things I enjoy, like guitars, pedals, or just music in general.
Pedals and guitars are already on my "must-hit' list, being a guitar nerd and one of the biggest gear heads among my musician friends. And of course, like many of you, I'm always in the pursuit of glorious guitar tone. I'm definitely stoked to check out the Fender booth and other small boutique guitar pedal builders.
Any brands or products you can't wait to get your hands on?
I hear some pretty exciting stuff that's coming out for Winter NAMM 2020, but then again, it has always been a surprise for everyone. But if there is something I am really looking forward to seeing, or even trying, it would probably be the Custom Shop guitars from Fender. I am also very interested in trying out some boutique pedal brands that are not available in Singapore.
Anyone you're hoping to bump into or rub shoulders with?
Honestly I have very low hopes on seeing John Mayer, but hey if I do, I'll be sure to send your regards to the man himself. I have a couple of friends that are flying in from various parts of the United States to NAMM and they are basically my Instagram buds whom I've met a long long time ago, and we've kinda seen each other grow in terms of guitar playing.
Hey, if I see more famous people like Mateus Asato, or even people like Rhett Schull or Paul Davids, that will always be a bonus. Maybe teach them a few singlish words while I'm at it.
What are you hoping you'll take away from your time at NAMM?
I hope to create a lifetime of friendships with the people I meet there. I'm all for collaborations, and I do hope the connections I make will one day lead me to work with people from across the globe to produce an album! And most importantly, the memories and stories I could share with my friends and family back home.
Oh, and if my wallet is nice to me, a guitar pedal!
Aside from NAMM, what else are you looking forward to being in Anaheim, California?
The weather, the food, the people. Mainly the weather because Singapore is currently just too hot and humid. I don't like to feel hot and sweaty unnecessarily to be honest. Also looking forward to visiting some guitar stores around the area and hmm, maybe Disneyland? I don't know if this is weird but I'm interested to see what it feels like to drive on the wrong side of the road!
So how do you keep up with Hasyir at NAMM? Make sure you follow us on Instagram and keep your eyes peeled when we get to NAMM on 16 – 19 January!