When it comes to finding the perfect gift for a keyboardist, it's not all black and white. Luckily we've put together some top-notch products that will delight anyone who spends time behind a keyboard. Here's our gift guide of pianos, workstations and synthesisers.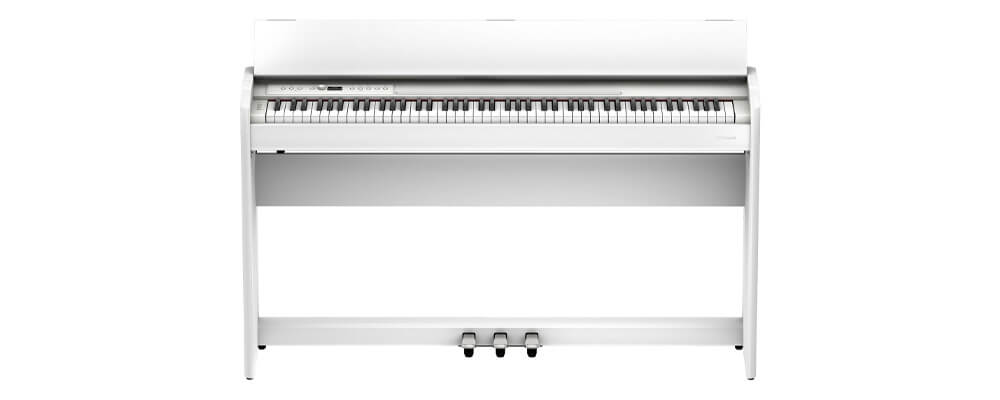 Roland is one of the best-known keyboard makers out there, so let's kick things off with the F701 Digital Piano. Compact enough to fit in smaller practice spaces, it has everything a veteran pianist could want. Like a PHA-4 standard keyboard boasting Progressive Hammer Action and Escapement for that ultra-natural feel. Beginners will appreciate the 287 lesson songs that come with the F701, especially when paired with Roland's own mobile apps.
Roland HP702 Digital Piano, White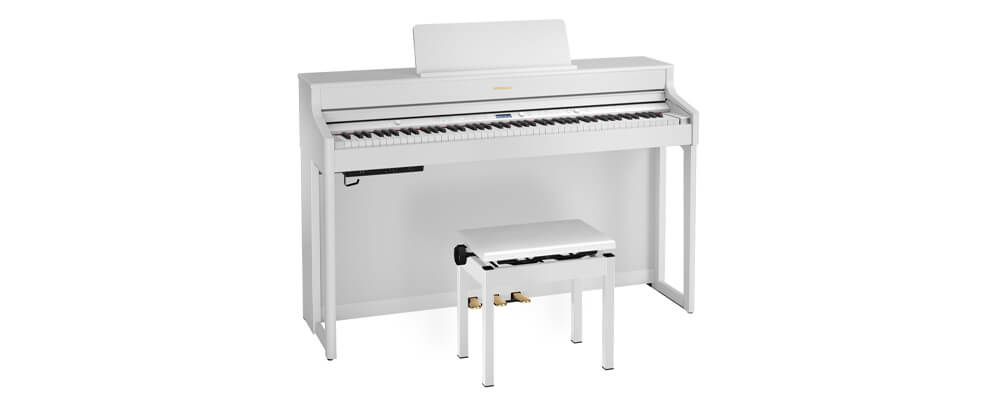 Based on a standard upright with its sleek contours and stark good looks, the Roland HD702 Digital Piano even feels and sounds like its acoustic counterpart. Get in a quiet practice session with its Headphones 3D Ambience feature. Alternatively, turn it into a concert experience via Bluetooth capabilities and stream songs and app audio through the piano's speaker system.
Buy now
Roland HP704 Digital Piano, Light Almond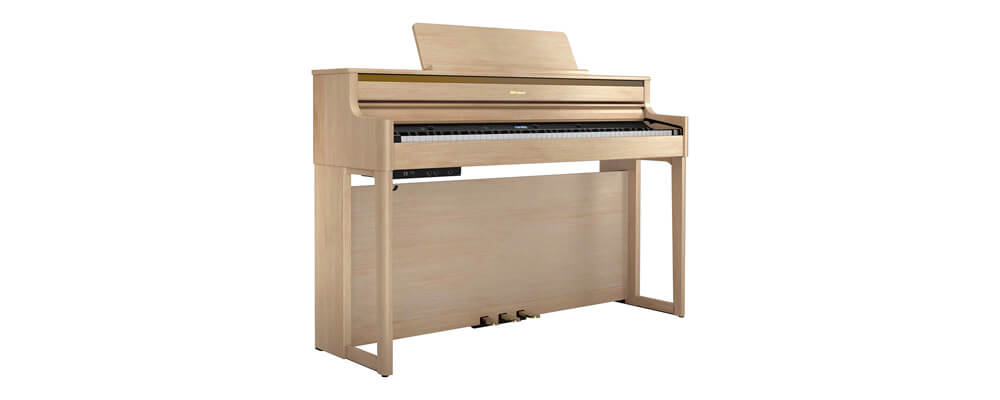 Built with Roland's SuperNATURAL piano modelling technology, the HP704 Digital Piano has every bit the projection of a regular piano. Its richness and depth come from the four-speaker Acoustic Projection System and it sounds equally divine with headphones on. You can even emulate a whole orchestra's worth of sounds with the onboard collection of instrumentals and effects, including strings and organ.
Buy now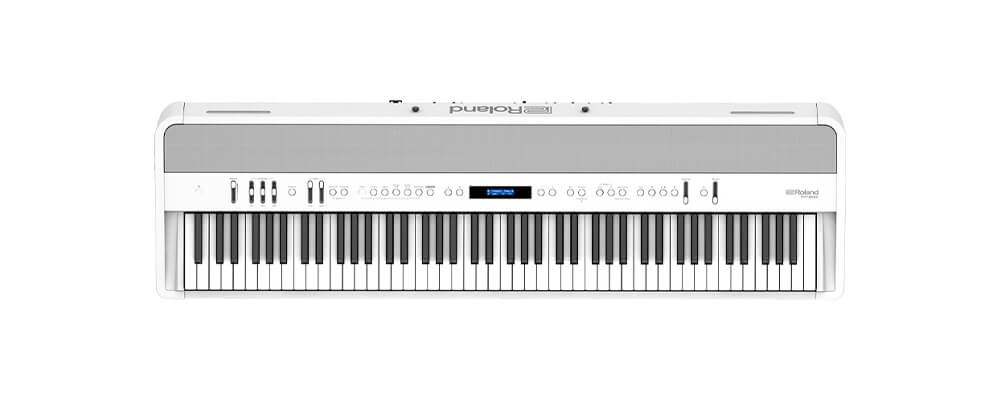 The FP-90X is Roland's flagship model, and it's not difficult to see why it has a large fanbase. Effortlessly minimalistic in its design, the slim design travels well. The FP-90X imitates the lush resonance of an acoustic grand piano to perfection with 8 ready-to-play variations and soundscapes from upscale Concert settings to vibrant Stage backdrops. Want even more? Try the onboard Piano Designer, which personalises the sounds with simple-to-use parameters. It's the ultimate immersive keyboard experience.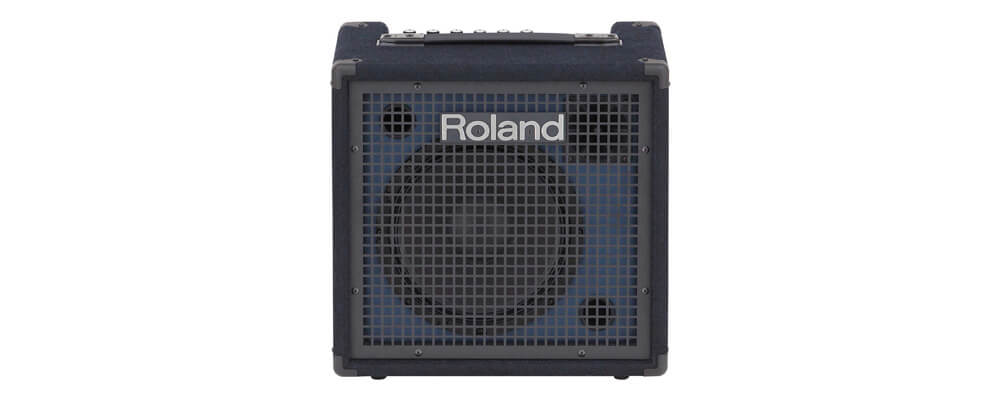 Not all keyboards have inbuilt speakers and that's where a Keyboard Amp comes in. The Roland KC-80 – 50W 10" Keyboard amp has three line input channels, alongside a dedicated aux input and support for XLR vocal microphones. This small amp booms with full-range audio reproduction, featuring patented twin bass-reflex designs for extended low-frequency response with minimal distortion. It'll take your sound to the next level.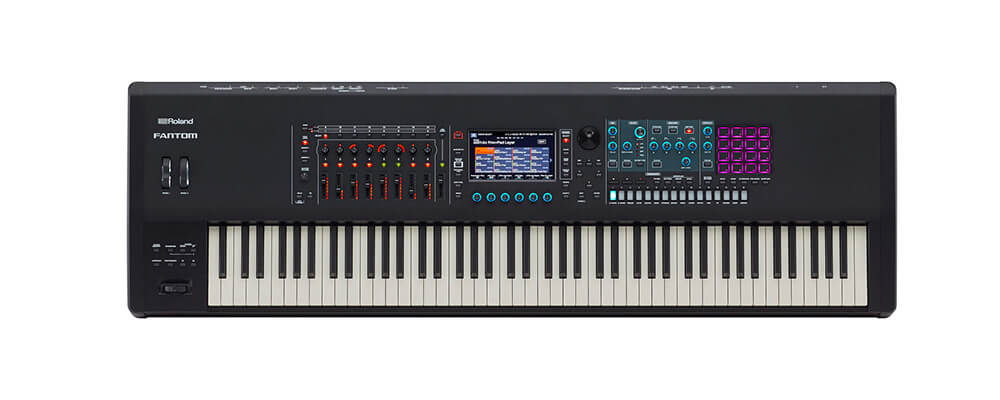 Bigger can be better with the Roland FANTOM 8 – an 88-key powerhouse that combines performance with production. Its weighted action keys provide just the right amount of resistance to feel like you're playing a traditional piano. That is, until you remember the onboard 16-part multitimbral sound engine that sets you up for digital modelling, sampling, and analogue synthesis. Sculpt sounds through polyphonic or pattern sequencing, or add motion to static sounds via the low-frequency oscillators.
Harnessing the SuperNATURAL sound engine and 256-note polyphony for extra realism, the Roland F107 Digital Piano is the ideal home instrument. In addition to its curated range of 15 onboard sounds, the piano's trio of pedals will add dynamism to your playing. With a collection of 377 onboard practice songs, the F107 is set up perfectly for learning. There's even the option to trigger Twin Piano mode when you want to duet with a teacher or another companion.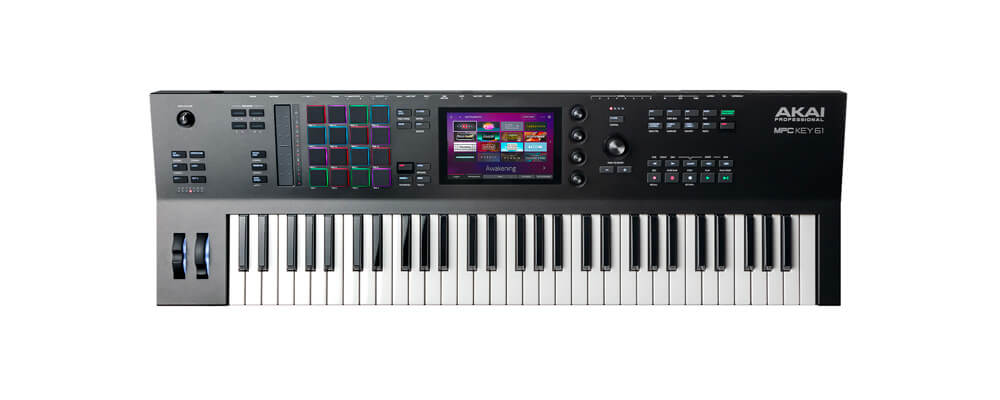 The Akai MPC Key 61 is a crossover between a MPC platform and a keyboard workstation. With pressure-sensitive velocity pads, function buttons, and an onboard LED display with an integrated touchscreen, this keyboard is jam-packed with standalone production tools. Use it as a workstation, sampler, and even a controller for MIDI devices and DAWs. Its 16GB flash storage, expandable through in-built USB 3.0 slots, comes separate from 10GB of preloaded Akai samples and sounds – perfect for the endless creation.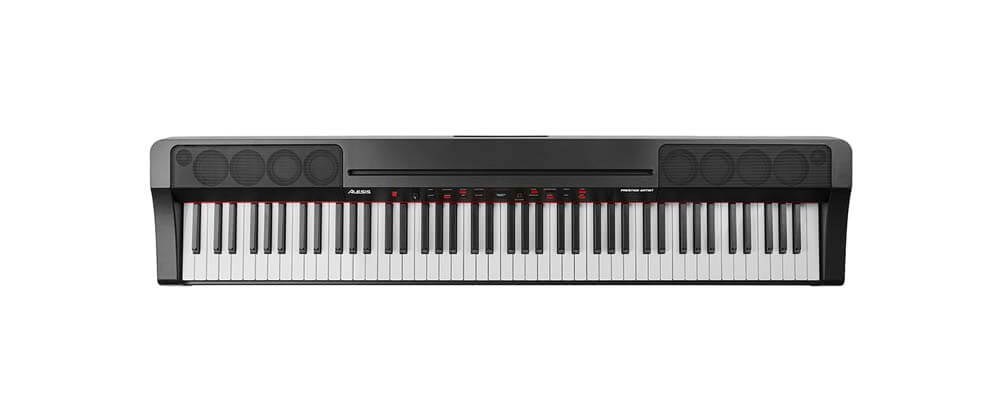 Hoping to master the keyboard in record time? The Alesis Prestige Artist 88-Key Digital Piano is here to help. Lesson Mode gives teacher and pupil simultaneous access to keys by splitting the playing field into two identical zones. Once you've mastered your piece, play it back with Record Mode to see how well you measure up. There are 30 onboard voices to split and layer, along with 256-voice polyphony, so practice time is never boring.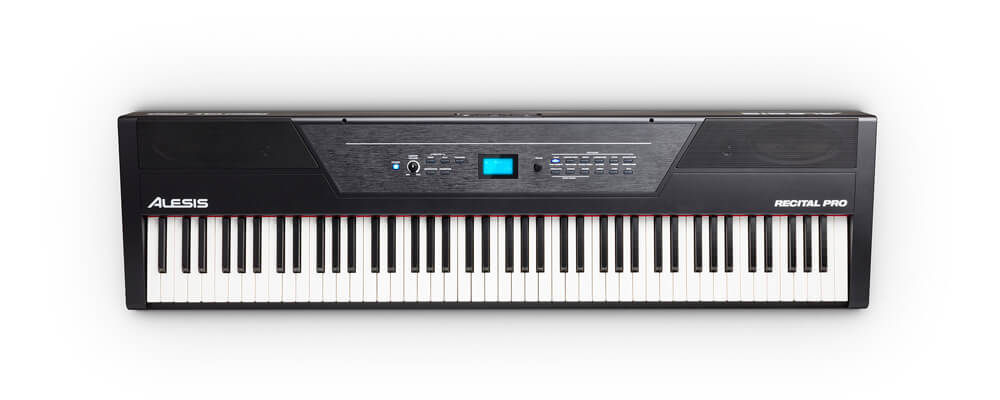 When you want a full range of motion from your keyboard, opt for an 88-key model like the Alesis Recital Pro. Its premium hammer-action keyboard has adjustable touch response, so even veteran pianists will find it a comfortable playing experience. Jazz up your music with Split mode and play two voices separately, or use Layer mode to combine them for a fun effect. There are 12 onboard voices to choose from, so expect to be experimenting for a while.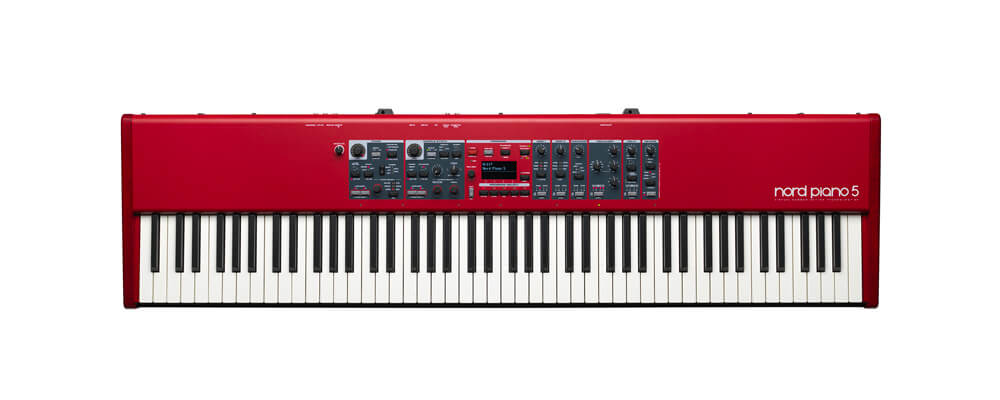 Nord digital pianos are hard to rival, and the 88-Key Piano 5 takes the top spot. With two powerful Piano Engines that work concurrently as a layer or split, you can play any number of sound combinations. The Nord trademark Effect section provides a massive range of instantly modifiable studio-grade stereo effects borrowed from classic pedals. Tremolo, Chorus, Pan, Wah, Flanger, and Reverb are just a few of the many on offer. That last one even comes with its own five divisions, because you can never have too much ambience in your soundscape.