Bass heads – you know the name. You'll find Aguilar Amplification gear on stages and studios all over the globe, their preamps and pickups are nestled in some of the best bass guitars. It's been a hard-fought journey on the way to the top, forging their reputation on the back of unrelenting dedication to superior engineering. This dedication has made Aguilar an industry-leading standard and favourite among musicians worldwide.
From touring bass players and sessionists like Janek Gwizdala, Felix Pastorius, Gary Willis, Will Lee, Divinity Roxx, John Patitucci, Anthony Wellington, Thundercat – the list goes on – it's not hard to see the appeal Aguilar has on the musician that takes tone and performance seriously.
Swee Lee is proud to be the exclusive distributor for Aguilar Amplification products in Singapore and Malaysia and we're going to kick things off by showing you a few of our favourite products.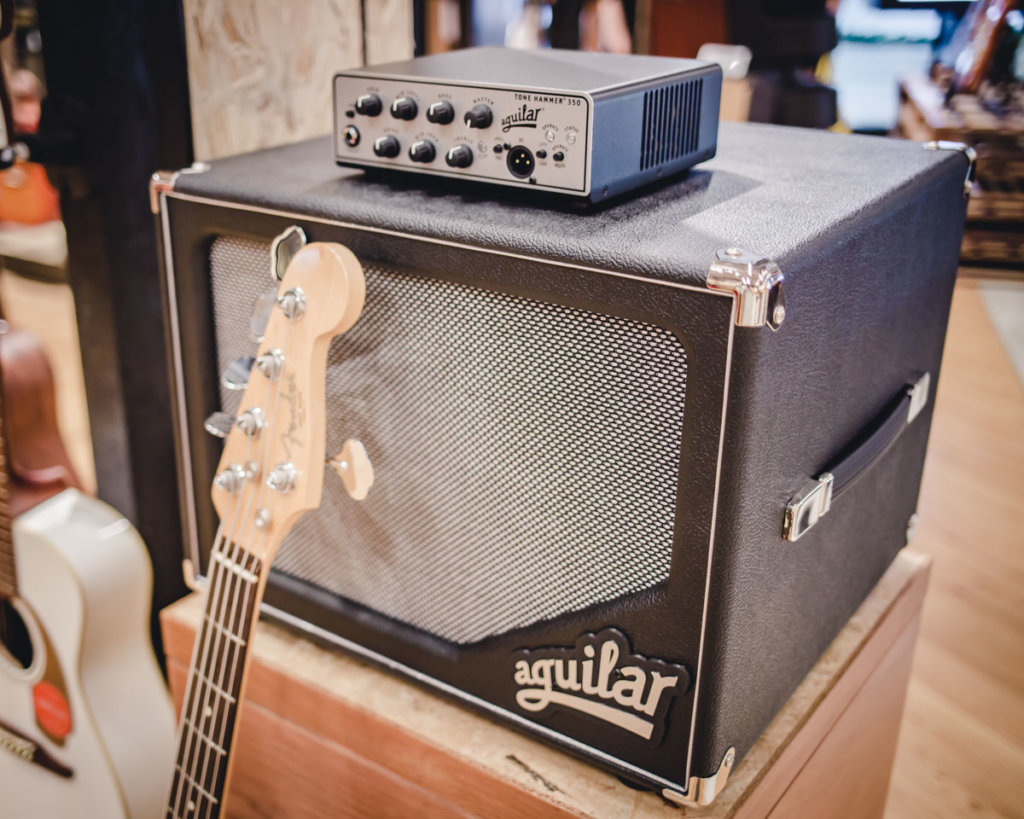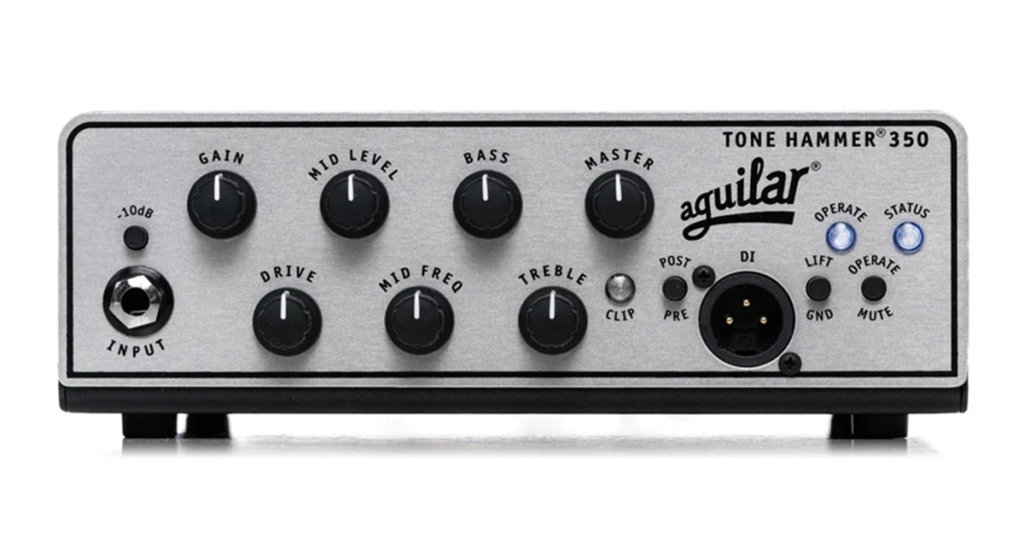 Tracing its lineage to Aguilar's respected OBP-3 preamp, the nifty Tone Hammer 350 is a thunderous beast in a handsomely designed package. If there was a rating for tone per kilogram, the Tone Hammer 350 might scoop up all the awards – this 350w bass head weighs in at just 1.3kg – you'll barely feel it when you're travelling with one.
Its powerful tone-shaping capabilities is thanks to the Tone Hammer preamp – the same circuitry used in the popular Tone Hammer Preamp/Direct Box. Aguilar's famed proprietary AGS (adaptive gain shaping) circuit provides the Tone Hammer 350 with its versatile drive control, which is capable of delivering 'edge of breakup' growl or even tone bordering fuzz territory.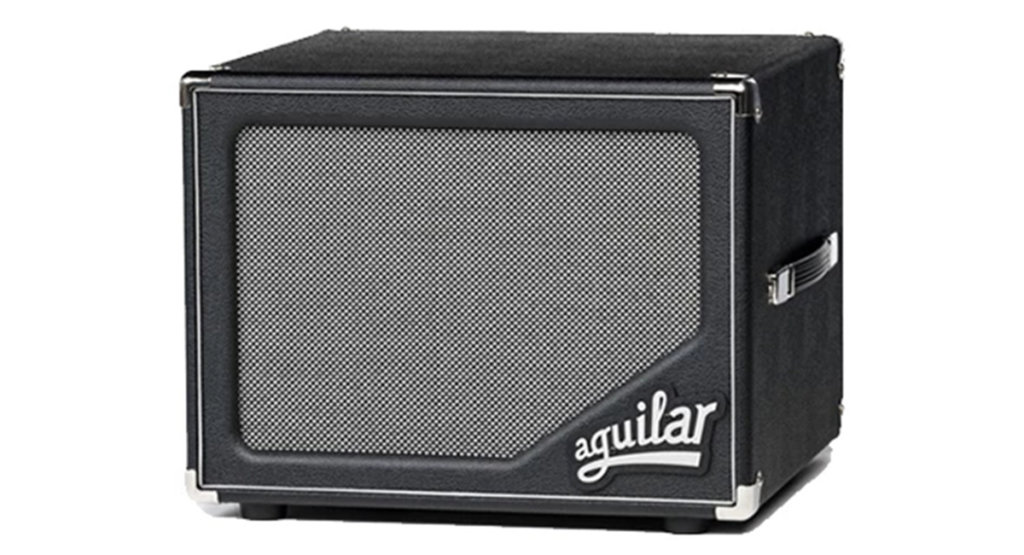 If the Tone Hammer 350 is Aguilar's answer to portable heads, the SL112 cabinet might be its metaphorical anvil to the hammer. The SL aptly stands for "Super Light", and features lightweight components without any compromise to tone.
Inside the lightweight 12mm Lite Ply cabinet is a 12″ cast-frame woofer equipped with a 7-oz. neodymium magnet. A phenolic tweeter with integral phase plug and custom crossover with tweeter-level control ensures your mids and highs fit perfectly into the mix.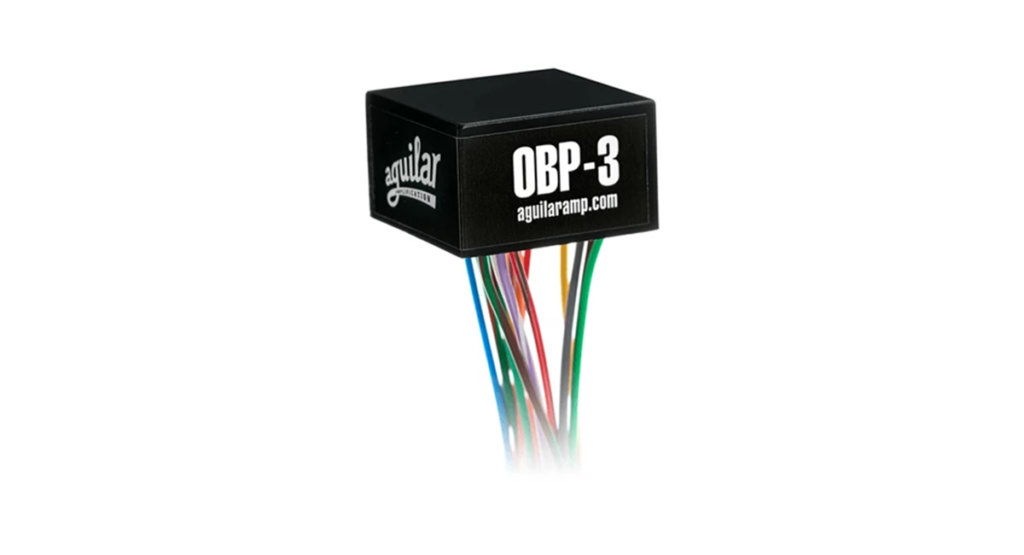 The Aguilar OBP-3 On-Board Bass Preamp was built from the ground up to be the ultimate source of transparency and versatility for bass tones. Tone sculpting is at the heart of the OBP-3, with multiple cut and boost options at varying frequencies. With its small size and compatibility with most major bass pickups manufacturers, the OBP-3 is an easy retrofit for any bassist looking to take the next tonal leap in their sound. For those who need a little extra, you'll be happy to know that powering the OBP-3 with 18V grants you an additional 6dB of headroom! The OBP-3 comes in four different configurations, each decked out in different push/pull and toggle switch combinations.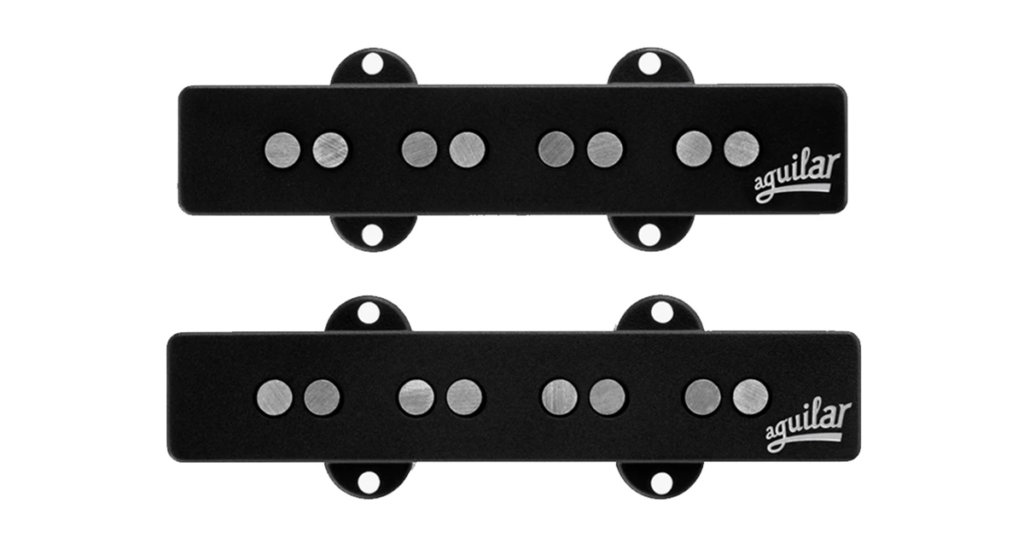 Single coils, whether on guitar or bass suffer from that dire hum known as 60 cycle hum. Purists out there are willing to put up with it for the sake of tone, but Aguilar certainly won't take compromise for an answer. The AG 4J-HC Hum-Canceling pickups do just as advertised – utilising a clever split coil design, Aguilar is able to deliver a single coil pickup that retains the natural, organic tone of your bass, all without the hum. Paired with Aguilar's legendary OBP-3 on-board preamp and you get the Aguilar tone that's so sought after.
If hum's no issue to you, Aguilar's Jazz sets come in different tonal configurations – 60s, 70s and HOT.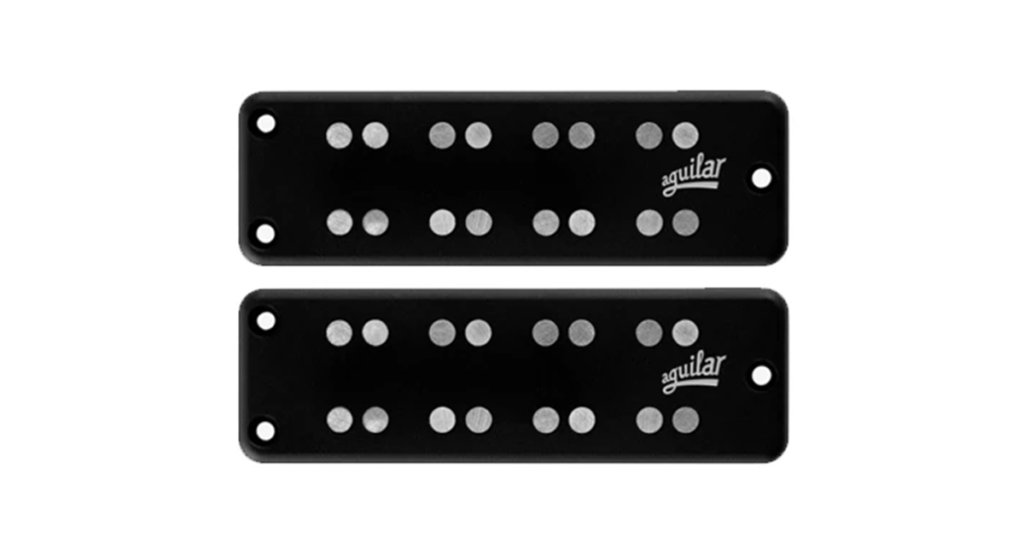 A common choice of pickup for many boutique basses, the soapbar style pickup can be associated with a modern, punchy tone. Aguilar's soapbar pickup line up consists of the usual suspects, single coils, ceramics, but it's this Super Double pickup that's caught our eye.
Featuring a double row of Alnico 5 magnets, the Super Double creates a thick, growling tone while retaining all the nuance and articulation. On top of its fantastic tone, the pickups are hum cancelling as well!
All Aguilar pickups are wound at their NYC factory, and this Super Double Soapbar features 42-gauge Formvar wire and dual rows of Alnico 5 magnets.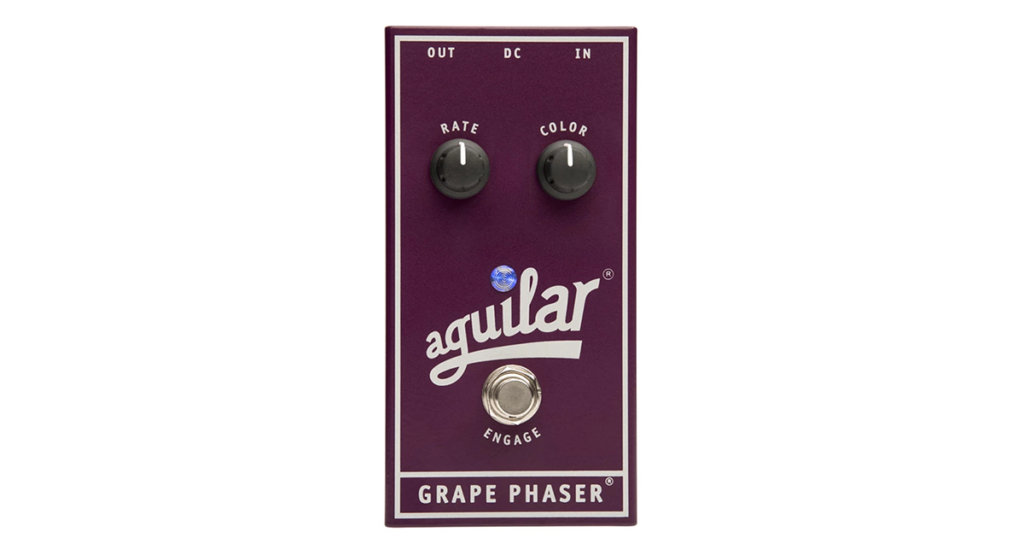 Fresh out of the vineyards of Aguilar, the Grape Phaser is a 4-stage analog phase pedal that provides bassists with lush modulation without sucking away that all-important low-end. Aguilar have fitted this maroon wonder with a simple two knob setup: Rate and Color. Playing around with the control parameters, bassists can expect to get viscous slow-sweeps all the way to aggressive auto-wah-like sounds that are reminiscent of UFO noises. You can expect vintage goodness with the pedal responding organically to your playing style and dynamics. One of the features on all Aguilar pedals that we love is the Gig-saver Bypass. If power to your pedal is cut off for any reason, your dry signal stays unaffected so you can still continue gigging.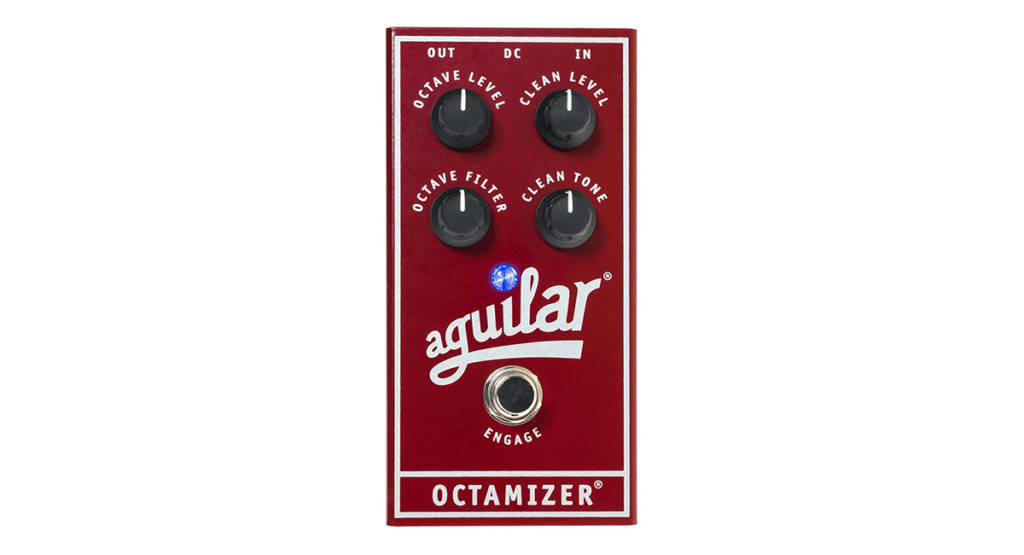 Take your tone to depths of the Kraken with the Aguilar Octamizer, an innovative lower octave bass pedal that features two independent signal paths for both clean and octave sounds respectively. The clean tone section employs a full spectrum tilt EQ that permits bassists to pick anything in between a distinct octave doubling effect to a dense & compact growl. Conversely, the multi-pole lowpass filter on the Octave Filter lets you dial in anything from round, buttery sounds to gruff & bold snarls. Fret not bassists, the Octamizer doesn't suffer from latency issues that plague other lesser Octave pedals. Aguilar has developed a proprietary detector circuit for superior tracking capabilities so you can stay low without losing the flow.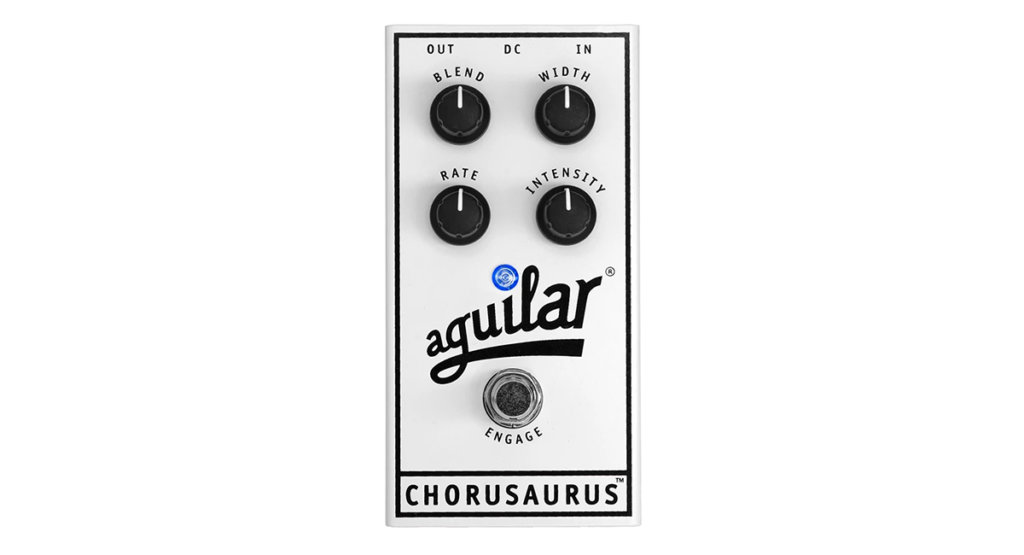 Don't let the Chorusaurus' compact build fool you, Aguilar made sure to put in a classic analog bucket-brigade chip that results in those familiar warm, organic chorus sounds that you love on vintage units. Unbeknownst to many, this ivory-coloured beauty is a fully stereo capable pedal – just plug in a Y-cable and hear your sound in true stereo. From subtle undulations to mesmerising swirls, this pedal can fatten up your tone or help you find an unmistakably signature voice.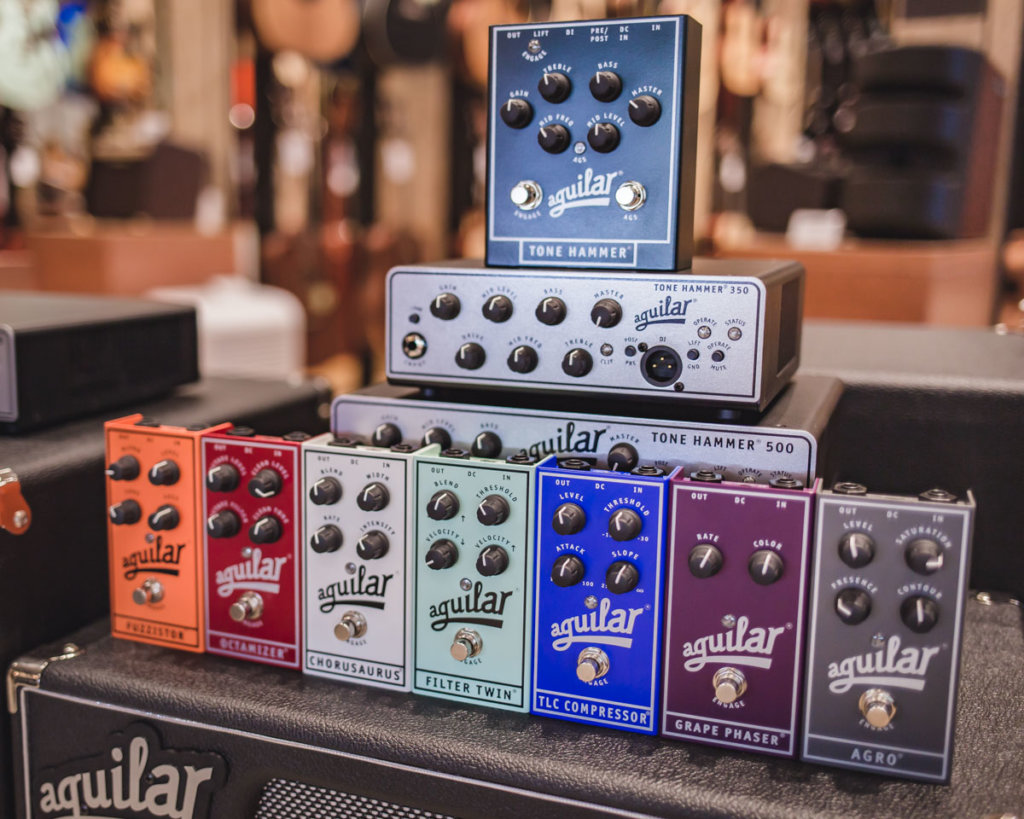 Got you intrigued with the latest in bass gear nirvana? The good news is that you can get an exclusive peak at all the featured Aguilar gear in our retail outlets or alternatively, you can snag 'em on our regional online stores.
Pssst, if any of you are in Singapore for the weekend, be sure to catch The Lowdown at Swee Lee Social Club in Star Vista tomorrow (2 November 2019). We will be officially launching Aguilar gear there with the help of Singapore's very own bass meisters. Come on down and and be part of Singapore's growing bass community!