Tucked into the cosy seats of Swee Lee Social Club in Lot 10, KL, Jeff Phua and his tech, Zedes enter the premises with a MONO gig bag strapped across his shoulder. He extends a hand introducing himself with an air of friendly confidence and plops down onto the plush sofa and grabs his trusty Warwick out of its secure enclosure.
As he plucks away on his bass, Jeff tells us he'd been recording demos this week and plans to head back to the studio after our interview to work on a few more ideas. But once we told him there was a new shipment of bass gear, he confessed that he brought his bass in case he saw any gear he just had to try.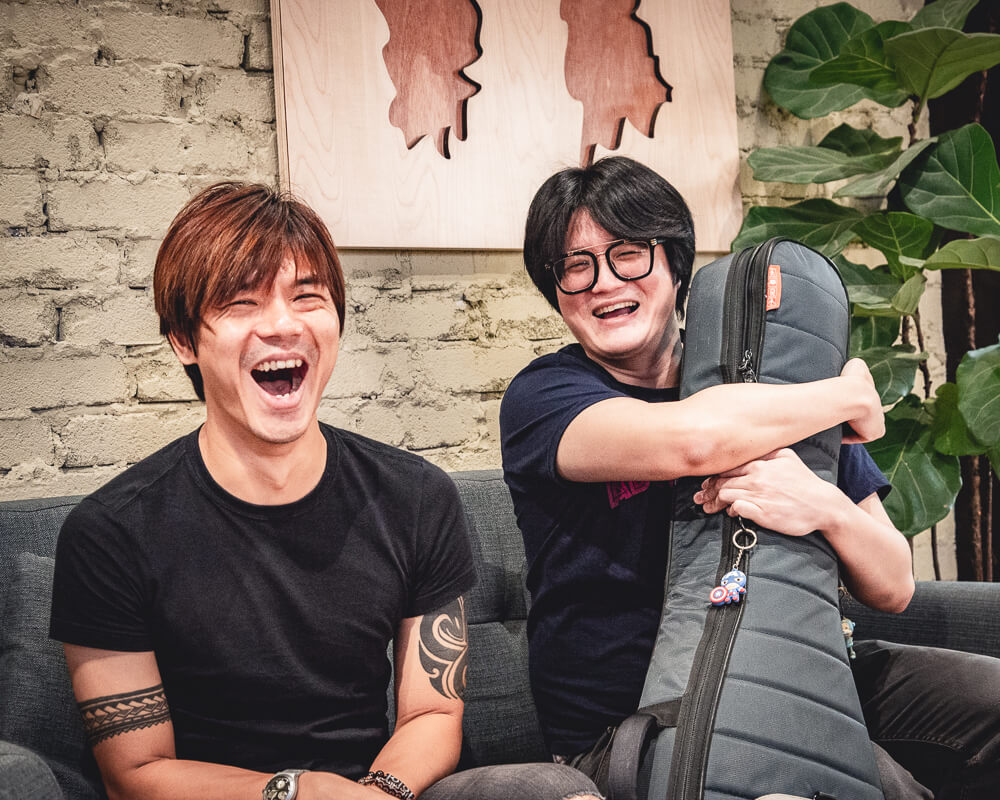 For the uninitiated, Jeff Phua is one quarter of the Mandarin rock group, Mad August, based in Kuala Lumpur. They just celebrated 8 years in the music industry with a massive rock concert, and it's fair to say that Mad August are "otais" (old-timers) within the rock scene in Malaysia.
While their on-stage persona is one often garbed in edgy clothing, they are anything but the implied stereotype. Passionate, hopeful and deliberate, the members of Mad August are introspective and insightful especially when it comes to songwriting.
Their songs pass on nuggets of wisdom from their life experiences and are often tinged with the spirit of activism, highlighting larger issues plaguing the larger world. After exchanging pleasantries, we placed a recorder on the table and began to quiz Jeff about his origins, his band, his passion for music, the music industry and of course bass gear.
Thanks for taking the time to join us today! First question dives straight in – how did you start out with the bass?
Hi there! It's great to finally be here. Well originally, I started out as a guitarist and a drummer. It was only during my time in college when I started moonlighting as a bassist. When my college mates and I went jamming at a studio, all of them would quickly "chope" the guitars and the drums. As a result, I was left with the bass and I've been playing it ever since. I do go back to drums in order to teach my son but the bass is my number one now!
Aside from being "forced" into playing the bass, what is it that you love about this low-end instrument?
Back then I had the perception that the bass guitar was an easy instrument. My friend who frequently performed at cafes asked me to play drums for him, and I told him that I'd rather play the bass instead. I thought playing the bass would be an easy gig – after all there aren't any solos for me to rip on and I figured I could hide at the back where no one would notice. Well, I couldn't have been more wrong. After all these years, I can definitely say the bass is anything but easy.
Personally, I think playing the bass is the coolest thing as I feel like the "man behind the band", the pillar of the music, you might say. It just has a heaviness and bottom-end that you can't get from any other instrument.
Not many may know what a bassist does, but the bass is the foundation of the music. Without us, no matter what the guitarist does in a band he won't be able to "jalan" (walk).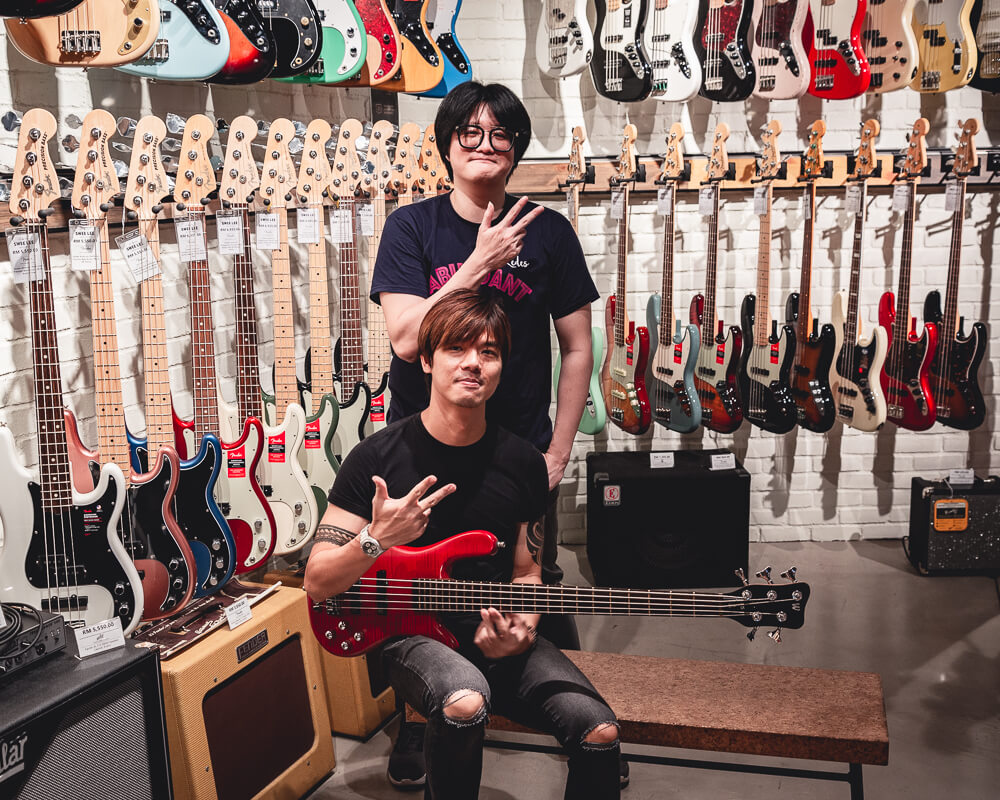 You mentioned that you started out playing the drums and guitars first. Did you come from a musical family? Tell us a bit about your first music experiences growing up.
Yes, well my father and sister were pretty musically inclined. Both of them were singers active in the music scene, so I guess you could say we were a musically inclined family.
When I was about 5 years of age, I laid out Milo tins on the ground and hit them like a drum set. Does that count? I started with the guitar when I entered high school at 13 and then somewhere along the way I picked up the drums.
We turned my house into a jamming studio and every afternoon after school, I would get my friends to come over and jam. We'd put all the instruments in the living room and just jam away. We didn't have any soundproofing, so when we played the whole street would hear us, whether they liked it or not!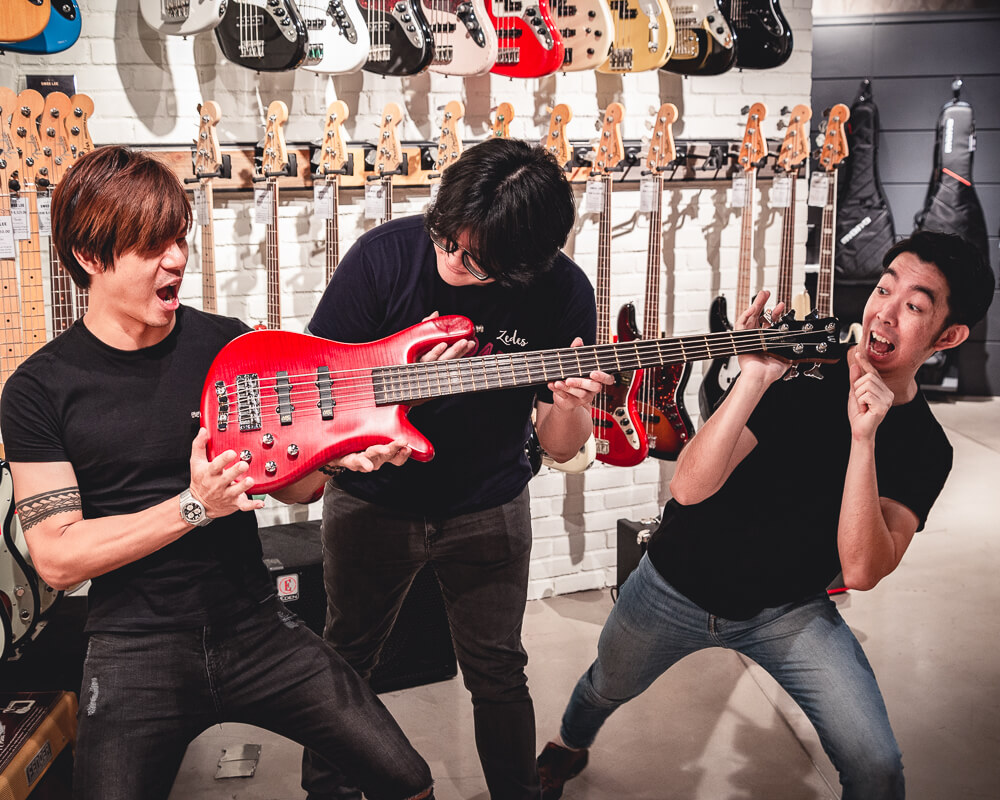 Alright, here's the big one that we wanted to hear you explain. How did you guys come up with the name "Mad August"?
It took eight months of gigging and recording before we decided to come up with a band name. We listed a whole bunch of names on a piece of paper – and I really mean a lot of names! I remember we had one I thought was really funny that we seriously considered: Bluebird [Laughs].
…the name Mad August really holds great significance as its genesis came at a point when we could've given up on music, but we chose instead to persevere and pursue our dreams.
So in the month of August in 2011, we did a lot of things that we thought were pretty "mad". We just did everything that we wanted to do for such a long time "sekaligus" (all at once). We registered our company, set up our studio, got our tattoos and settled personal issues.
Coincidentally, MAD also forms the acronym "Make a Difference", which we felt our actions in August really did (make a material difference in our collective lives). August can also be interpreted as luck in the Chinese dialects so it was an auspicious name too. We also performed like mad people on stage back then so I guess it was an apt name in that aspect as well!
I know it's a rather long-winded answer, but the name Mad August really holds great significance as its genesis came at a point when we could've given up on music, but we chose instead to persevere and pursue our dreams.
So what came next for Mad August? Was it smooth sailing after that?
So after we got our band name, we started producing our first EP in our studio. At that time our studio setup was really simple – an audio interface and a computer.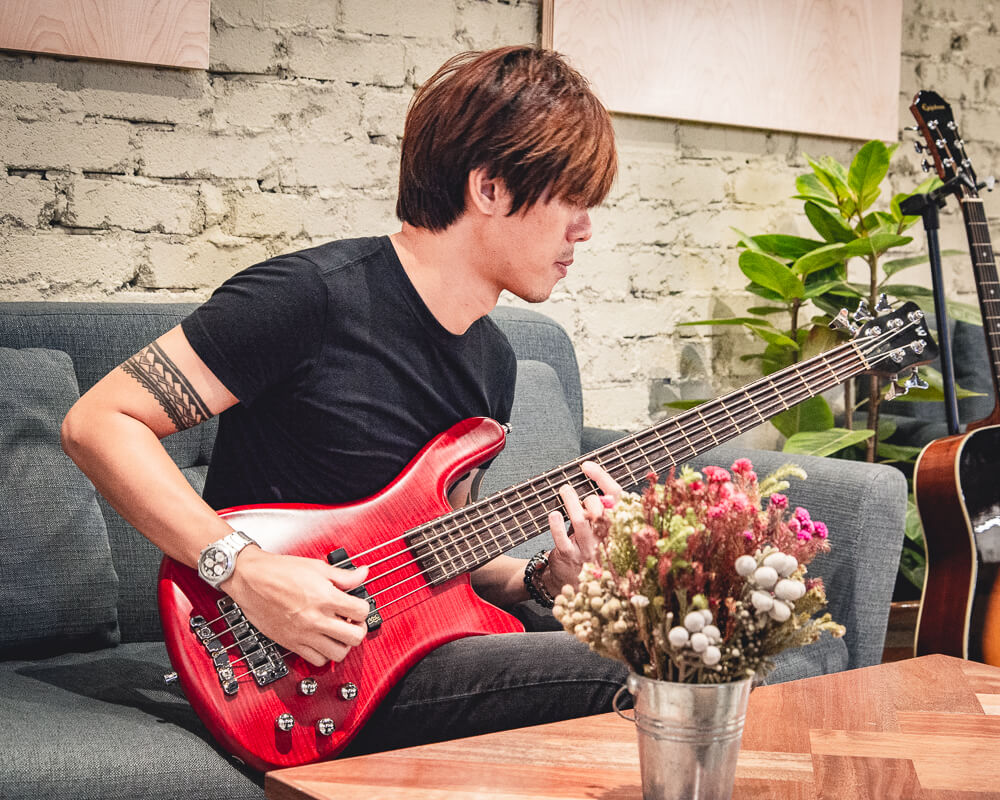 Also, none of us really had much experience with the recording process, so we had to run a lot of experiments with mic placements, sound levels, et cetera. When we got the takes we were happy with, we'd send them over to a sound engineer to mix for us. We did have the vocals and drums recorded in a proper studio though with Peter Chong serving as our producer for the EP.
We also did the music video for single of that EP: "Wei! Wo Bu Zhi Dao"! We actually spent two whole days getting all the footage in Port Klang. All of this was done with our own money, by the way, we didn't get funding from a label for any of this.

How did you guys fund the EP and the video?
We saved our pay every time we did a gig. After splitting the earnings between us, we would allocate a certain percentage to a fund. This fund would be used by us for the purpose of making our music or furthering our music ventures.
You guys have been through a lot! What keeps you guys inspired to continue making music?
It's our life and passion. To us, rock music is like a drug! It is a very addictive feeling. Rock has permeated right through to our blood! In fact our song "Wei! Wo Bu Zhi Dao" touches on this topic. It's hard to put into words but we just love music too much to give it up.
For a bit of context, when I was younger everything I did was done half-heartedly. For example, I could fall in love with a new hobby but after a while I would lose interest rapidly. Music on the other hand was something I have continued to love from my teenage years up to this very day. It's become one of the pillars in my life.
How has the support been from your family and friends?
My family has been supportive of our music endeavours. Of course, initially things were quite tough and they did inquire how long we planned to do music for. As we went through adulthood, we could see other friends and people we know progress through their respective careers and doing well for themselves, while we were still playing gigs at clubs.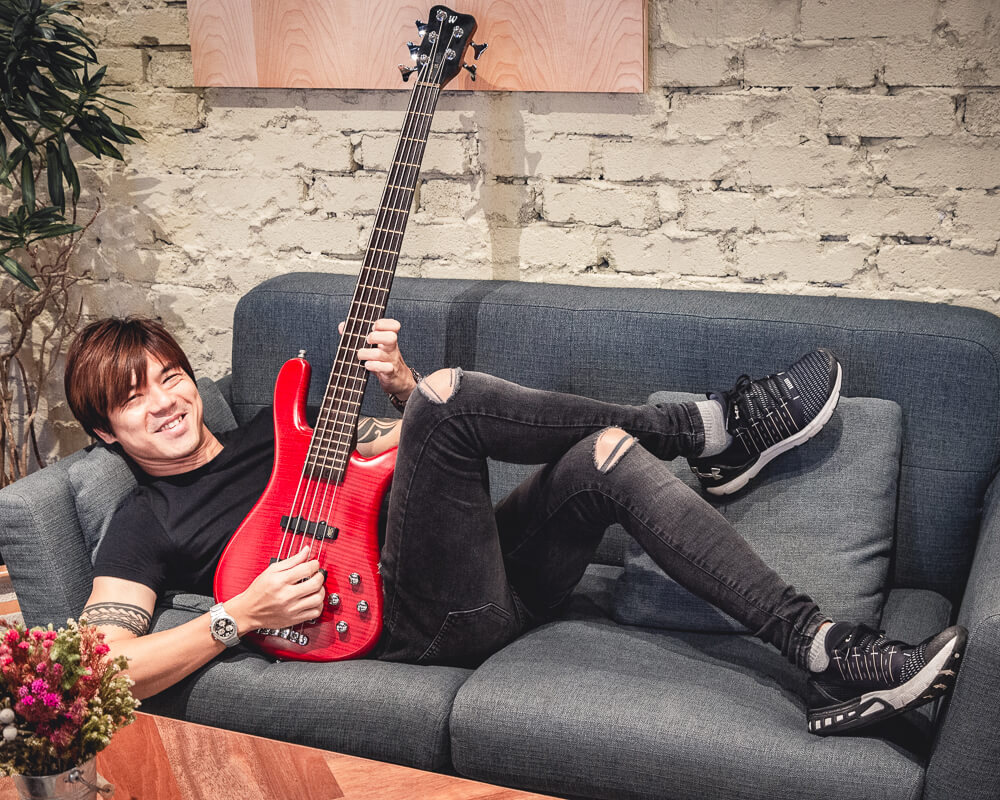 The music industry is definitely sometimes not as rosy as it's made out to be. What are some of the challenges you have personally faced?
Doing music as a career is actually really tough, and I would say more so in Malaysia and doubly so in the Mandarin rock scene. There are times you can't really see a future and have a clear view of what might happen next.
Even though we have won multiple music awards, it does seem that they don't really translate much tangible success within the industry. If you were to compare our industry to some of the other markets in the Asian region, It seems that our market is not fully matured at this point. If you want to survive here you have to be able to do a lot more than just getting on stage and performing.
Staying on that topic, could you share some nuggets of wisdom you would give to aspiring artists out there?
Time management is an underrated one. As artists you often have to work with other people to achieve your goals, even more for a band. We had to plan our practice, meeting or recording sessions well especially because of the work we do outside of the band.
There are some sacrifices that you have to make with family time as our performances usually happen on days that people get holidays. In light of this good planning helps us maximise the time we have with our loved ones. While this is a bit off tangent, it's also worth mentioning that when you have a collection of people in a music group, there'll always be a degree of "give and take". Sometimes plans don't work out and things may happen out of your control, and you have to learn to tackle things in a constructive manner, together.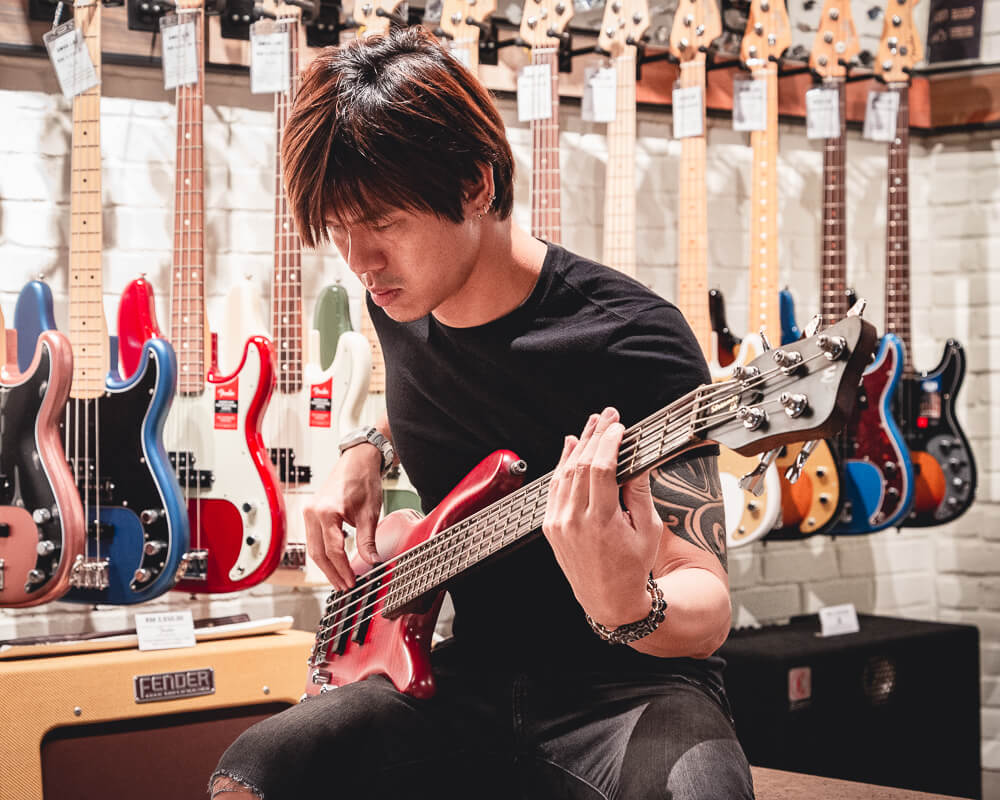 Passion in music is admirable but you have to be able to take care of your family and yourself first!
Another one I would say is cost management. Young artists! Keep in mind that when you get your salary, you have to factor in your living costs and savings. Music instruments are expensive and you will have to budget wisely to get the gear you need but don't forget about the necessities such as family expenses, insurance and all that. If possible, have another income source to supplement your work as a musician! Passion in music is admirable but you have to be able to take care of your family and yourself first!
The one piece of advice that sticks out the most is the one that we got from Paul Wong of Beyond (Mad August are big fans of Beyond by the way!). When we asked him how they became such a successful act he just replied "just play harder!" It sounds very simple, but to us we think that the underlying meaning of the phrase is pretty deep – play with your heart and be yourself. Let everything meaningless pass you by and be immersed in the music when you perform.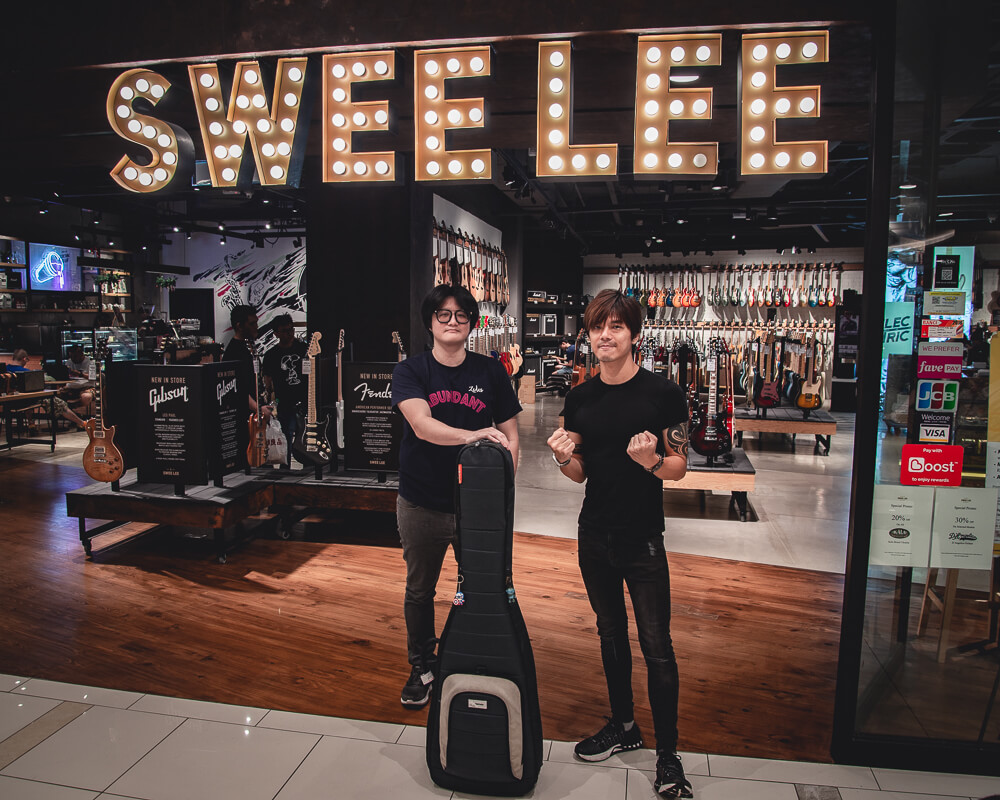 Next week, Jeff will tell us more about the gear he uses for his studio and live sounds, so watch this space!
If you are interested in keeping up to date with Jeff's music ventures, give him follow on Instagram @jeffphuamadaugust and his band @madaugustband. You can also keep up to date with Mad August's shows on their Facebook page here. Also check out some of their music right here!
Conversely, if you are inspired by Jeff's feature and are looking to start on your own bass journey, Swee Lee has an assortment of bass guitars and accessories to help you get started Check 'em all out here!