Remember how we welcomed Ed Sheeran by Lowden to Swee Lee a couple of months ago? Now, it's Lowden Guitars' turn, and it's about time! No, you're not seeing double. Lowden Guitars are collaborators behind Ed Sheeran's signature guitars. While Sheeran's instruments retain the Lowden integrity, they're a lot more affordable. Lowden's own guitars, however, spare no expense. First-rate build, top-quality materials, decades of R&D – they've earned their luxury status.
If you've ever been lucky enough to play a Lowden, you'll understand why we're struggling to contain our glee. This Northern Irish company is considered peerless in the acoustic guitar realm, thanks to their unorthodox designs and stellar craftsmanship. We'll go as far as to call their instruments masterpieces. Just in case you're a little fuzzy on the details, let's get you up to speed with Lowden Guitars.
Read more: Guitarology 101: Acoustic Guitar Body Shapes
Where it all started
When you think about it, Lowden Guitars really began in the summer of 1961, after a 10-year-old George Lowden built his first guitar with a friend. Though a simplistic affair of fishing line and bent nails, it proved to be a turning point in Lowden's life. More amateur attempts at guitar making would follow. Finally, in 1974, armed with nothing but a booklet from English luthier John Bailey, Lowden began to properly teach himself the trade.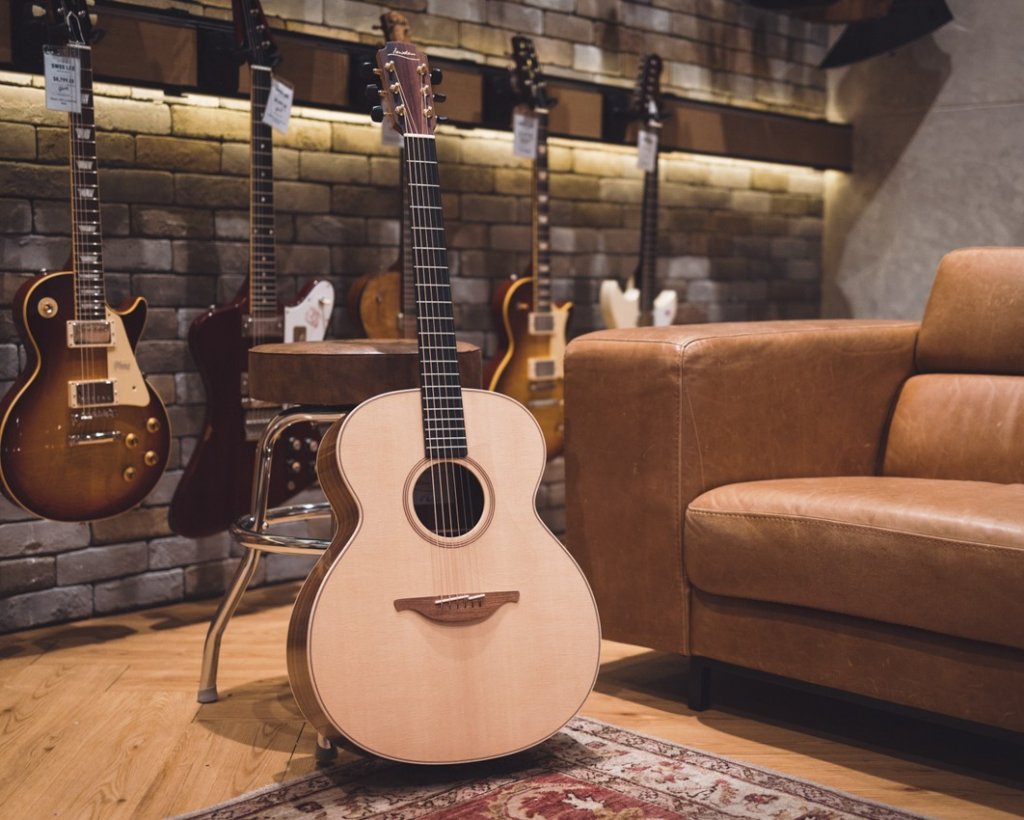 For the next couple of years, Lowden honed his woodworking skills. Initially, he took influence from big-name models. The guitars he built during this stage were rudimentary, relying on trial and error. Eventually, Lowden had multiple epiphanies about the type of acoustic guitar he really wanted. Minimal soundbox "drag", focused vibrations across the top, enhanced sustain, and maximum stability without neck resets. He decided to concentrate on creating instruments that would live up to his own high standards instead.
Irish roots with Japanese offshoots
Fast-forward to the 1980s, when the company had become a tiny Bangor operation. Enter Yves Imer of Servette Music, who was a huge Lowden fan. He believed that the company's output was too small, and wanted to see more Lowdens in the market. Imer encouraged George Lowden to outsource the guitar-making process elsewhere. What resulted was a 5-year stint in Nagoya. While the Japanese facility does not exist today, Lowden retained his appreciation for Japanese hand tools and artistry. In due course, he brought them back with him to Northern Ireland.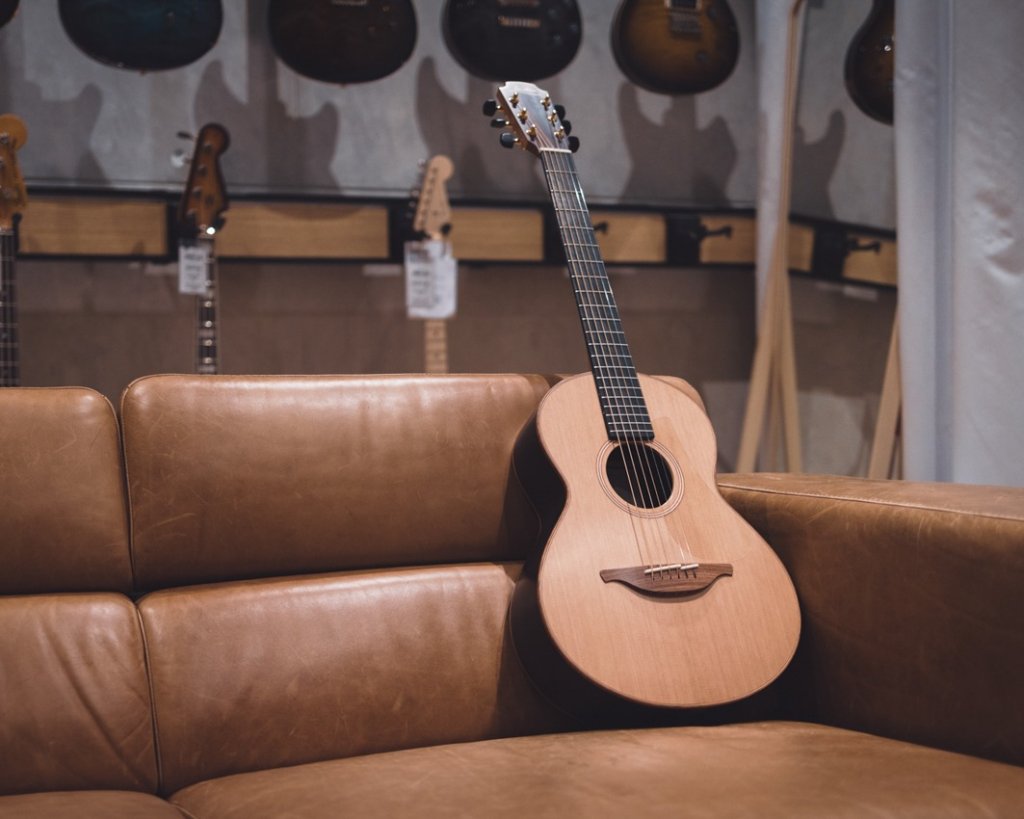 The Lowden Guitars of today is a family-run enterprise. Their Downpatrick workshop, south of Belfast, is constantly fielding orders from all over the world. Perhaps you've even dreamt of taking a guided factory tour. Don't expect to find a fully-stocked gift shop, though. Lowden guitars are in so much demand, back-ordering is practically a given.
One-of-a-kind guitars made with pride
Because he wasn't bound by conventional practices and techniques, George Lowden's guitars were and are unlike any other instruments out there! Through experimentation, he came up with new shapes, innovative bracing designs, and unique voicing profiles.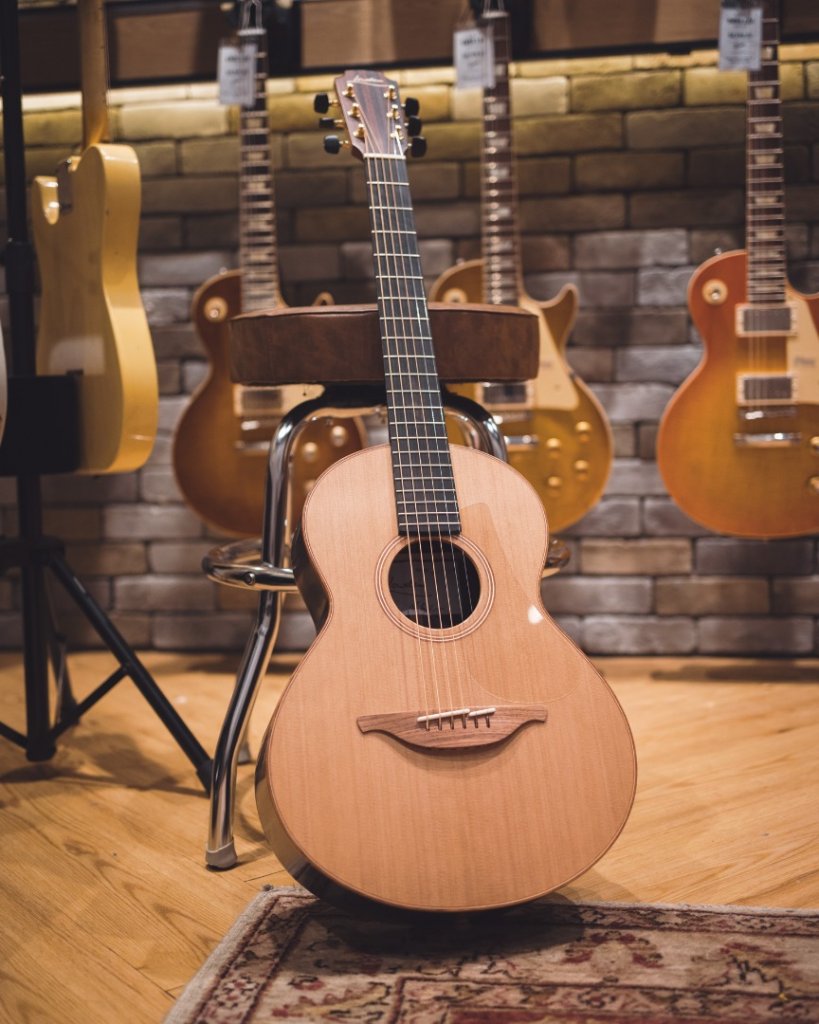 Lowden Guitars' current range still relies on many of these discoveries. You might be familiar with their distinctive A-frame bracing. Two structural struts extend on both sides of the soundhole. These carry on through the transverse strut and under the fingerboard, before being jointed against the wood of the neck. Another success story? The top and side-voiced "Dolphin" strut profile, which optimises both weight and rigidity.
On the aesthetics front, Lowden guitars veer towards understated elegance. The guitars speak for themselves. Soft, satin finishes upon clean-cut tonewoods, with no leeway for flaws. Lowden expects perfection from their guitars in every aspect, and perfection is what you get.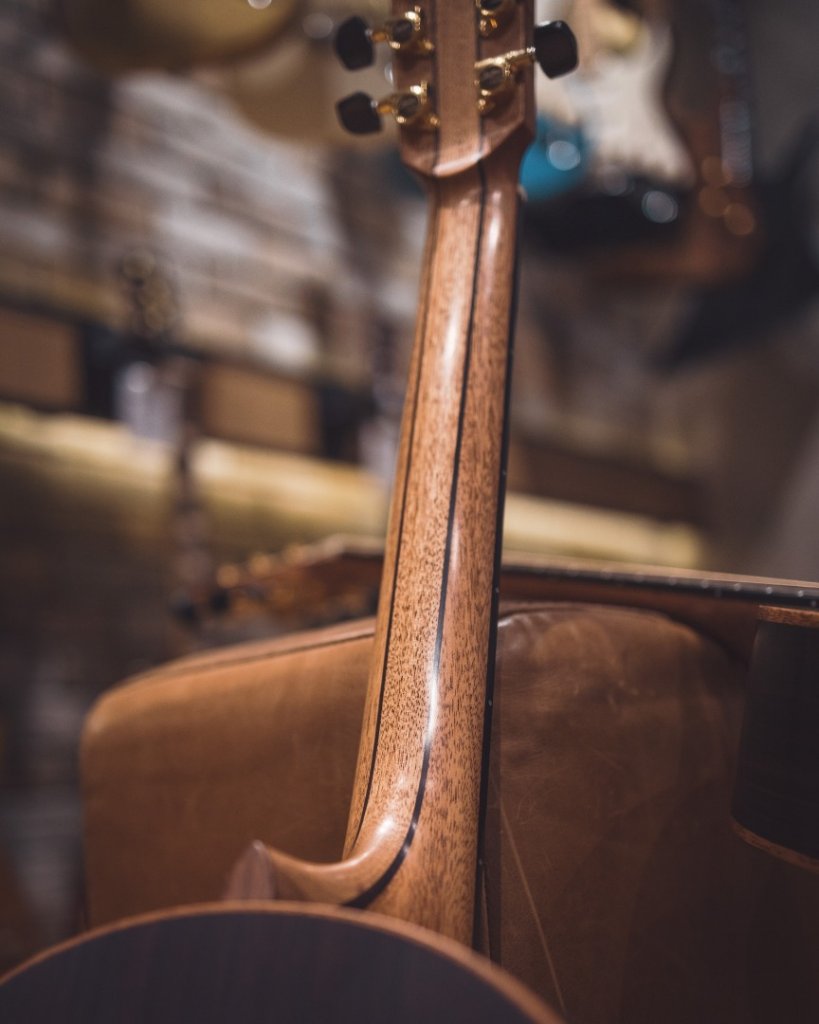 In an era when many manufacturers have turned to automation, Lowden keeps the faith in artisanal instruments. Their bracing stock is hand-split, and they re-grade soundboard wood. They even use the same Japanese tools that Lowden adored from all those years ago. You get a sense of how important tradition is to them.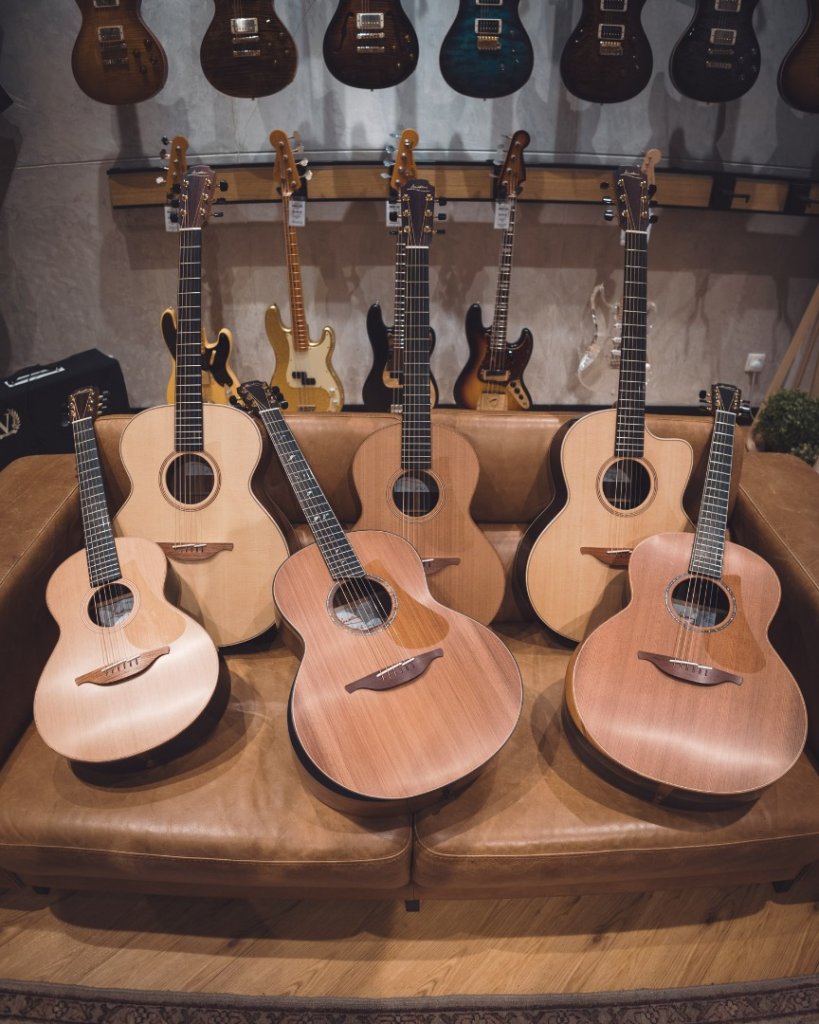 To own a Lowden is to own a work of art. Angelic in both looks and sound, it's little wonder that they've won countless hearts in the industry. Count Jan Akkerman, David Gray, Pierre Bensusan, Michael Hedges, and Jacques Stotzen as but a few of their innumerable admirers. And oh yeah, Ed Sheeran rates them too. Obviously.
Collections
While many collections have come and gone, we'd like to introduce you to some of their most iconic. Lowden carefully considers and refines each subsequent release. As always, only the choicest of materials make it into the final product.
Original / O Series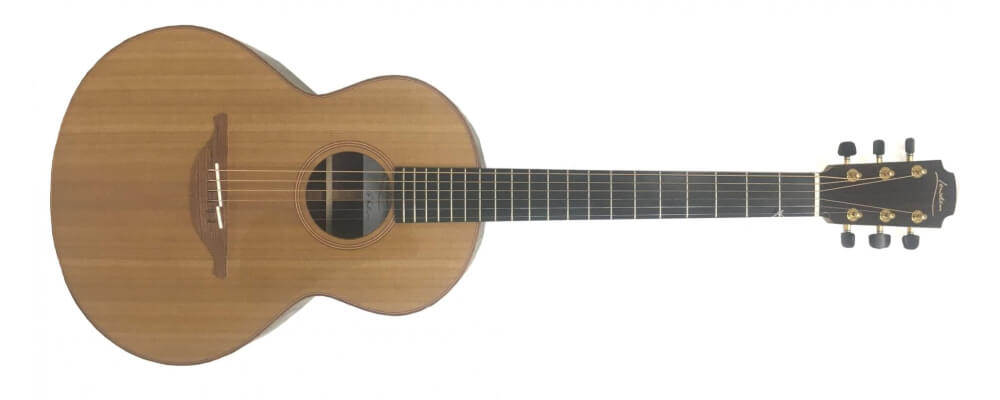 Dating back to 1976, this is the company's premier range. Out of all the available lineups, it's the one that most closely resembles George Lowden's initial efforts. In fact, the jumbo 'O' model is based on George's very first body design.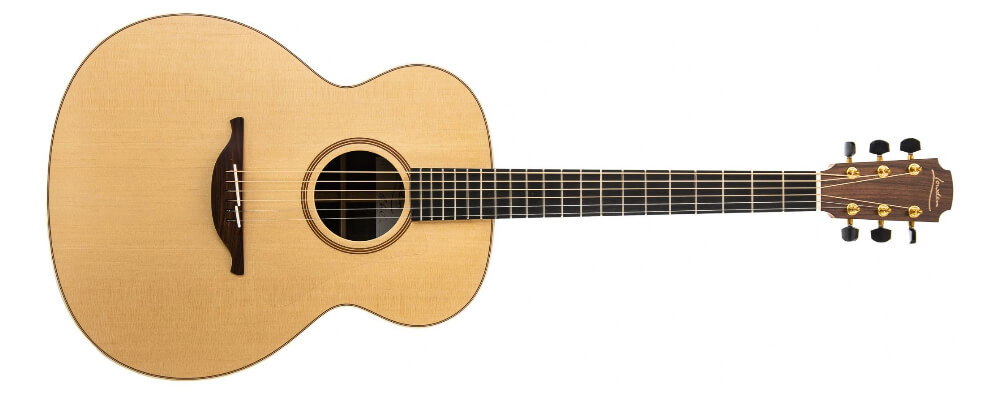 Since then, they've also added "F" (medium-sized), "S" (concert-sized), and "WL" (smallest-sized) models to the selection. O Series instruments all utilise AAA-grade tonewoods and the "Dolphin" strut profile.
35 Series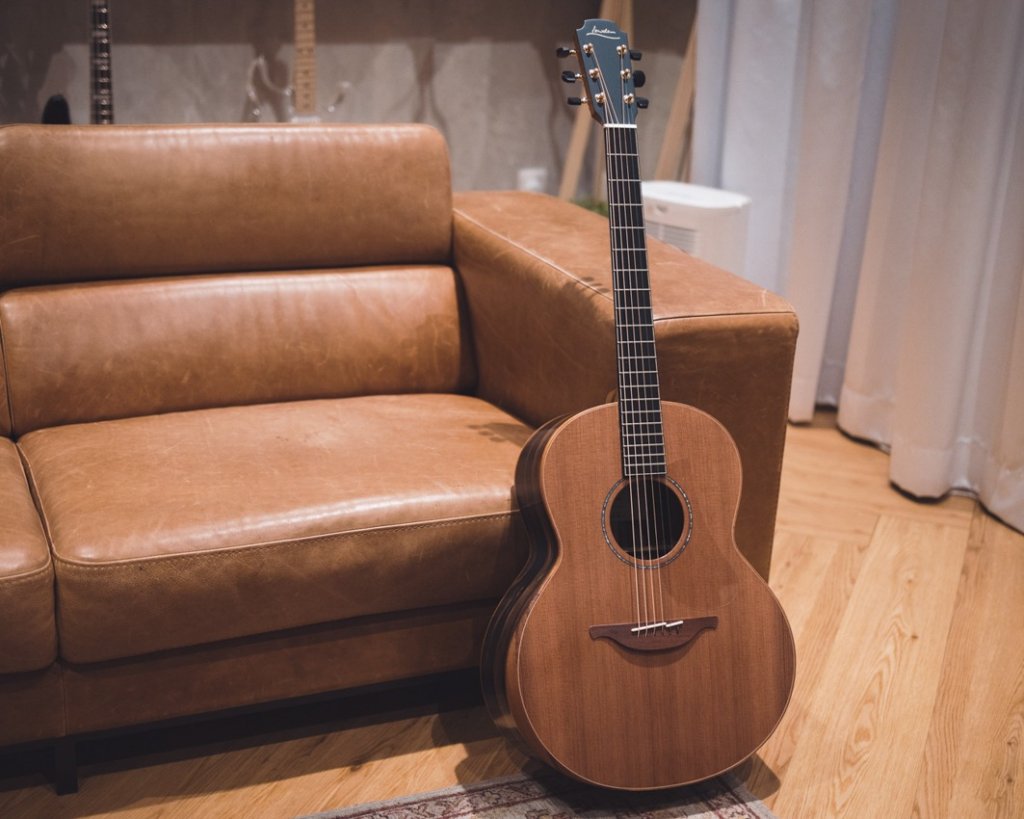 Introduced as an option for players who enjoy subdued tonal colours, but still want full dynamic range. Lowden has been unafraid to take risks with their wood combinations here. So expect unusual pairings like lush claro/basil walnut or ebony with striped sinker redwood.
50 Series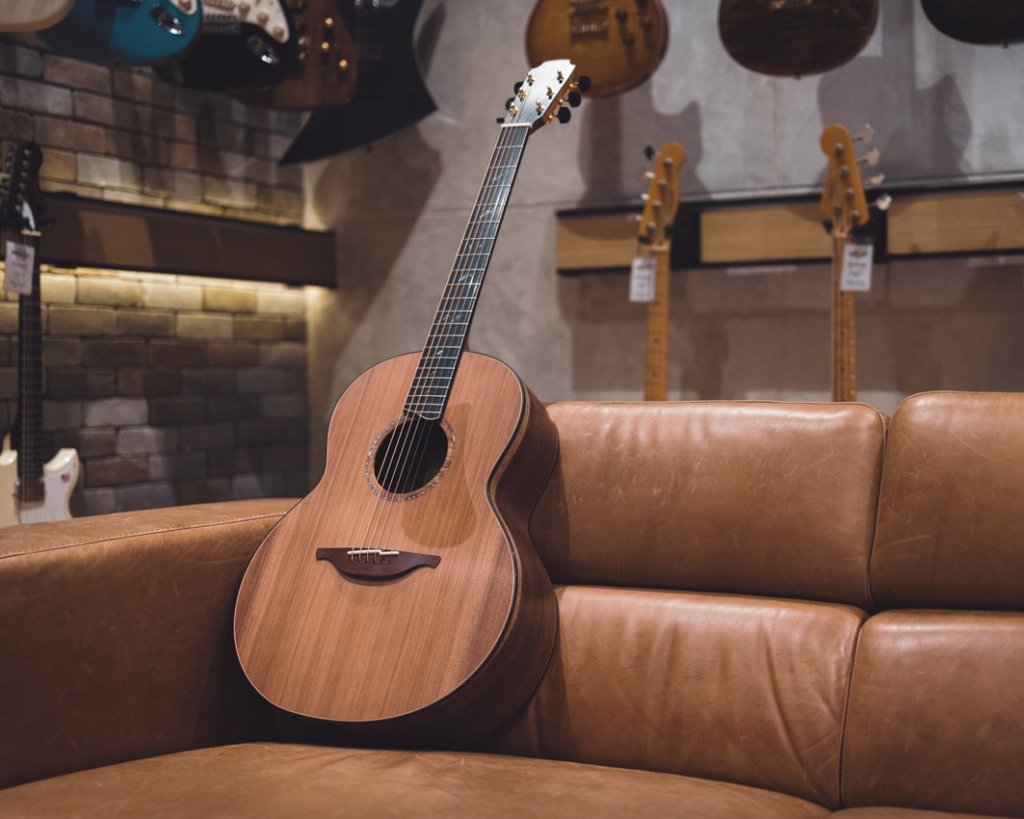 In their own words, Lowden describes the 50 Series as a 'Custom Shop'. Nothing but the most exclusive and rarest Master Grade (AAAA) tonewoods will do for this line. African Blackwood, Brazilian Rosewood, and Ziricote are given second lives as stunning showpieces that sound equally enrapturing.
---
Words truly can't do Lowden Guitars (and guitars) justice, but we've tried. Hopefully, this brief introduction has convinced you that there's something special about their instruments. Sure, their guitars may be investment pieces. However… once you're a Lowden fan, there's no going back.
Anyway, we're dying to show them off, so come bask in their presence down at our stores. You can get a sneak peek at our online catalogue as well, just in case you're too starstruck. While you're saving pennies, don't forget to take advantage of our newsletter. Should any sales or offers arise, you'll be glad for the heads-up.