The Quad Cortex is a compact floorboard unit and offers a plethora of new options to shape your tone. The Neural DSP Quad Cortex is a game-changing piece of technology for guitarists, read on to find out why.
Unparalleled power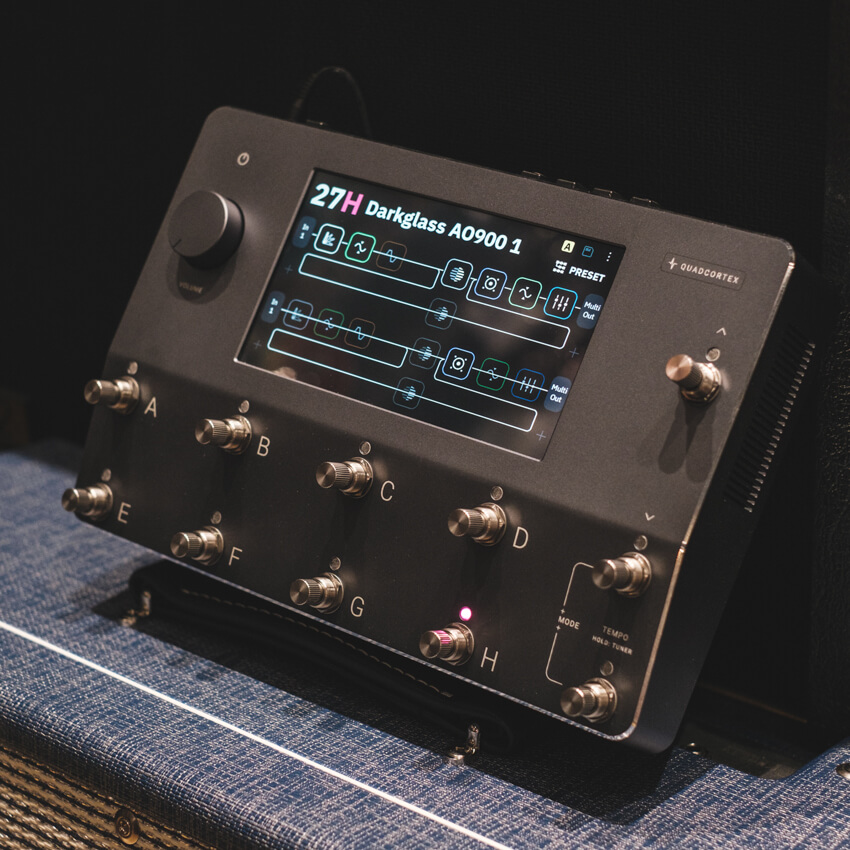 Right off the bat, Neural DSP terms the Quad Cortex "the most powerful floor modeller on the planet." With 2GHz of dedicated DSP power from its Quad-Core SHARC processor, the Quad Cortex can run up to four amplifier models and multiple effects simultaneously and seamlessly. It's perfect for creating layered, nuanced tones in the studio and on the stage.

Extensive presets for endless experimentation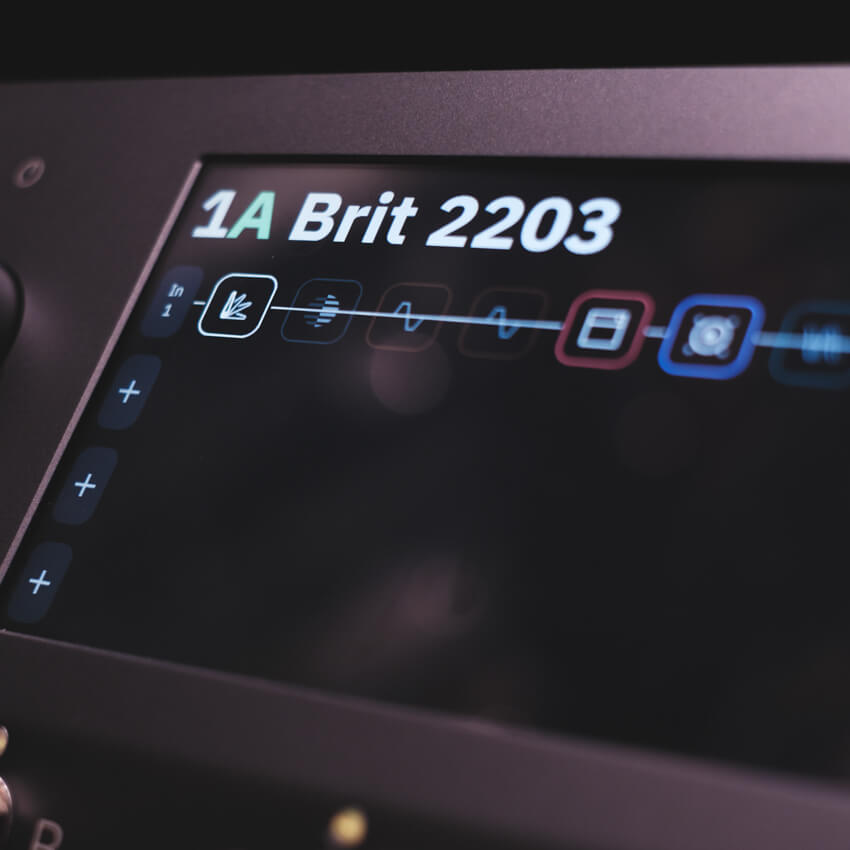 The advanced modelling technology incorporated within the Quad Cortex replicates tonal characteristics of a wide range of amplifiers, cabinets, and effects with astonishing realism.Its extensive library of amps and effects, from well-known models to avant-garde machinations, means this floor unit has something to offer every player. You can even create your own custom effects chains and design unique sounds for different genres and playing styles. Whether you're looking for vintage cleans, modern crunch or anything in between, the Quad Cortex has all bases covered.
Neural capture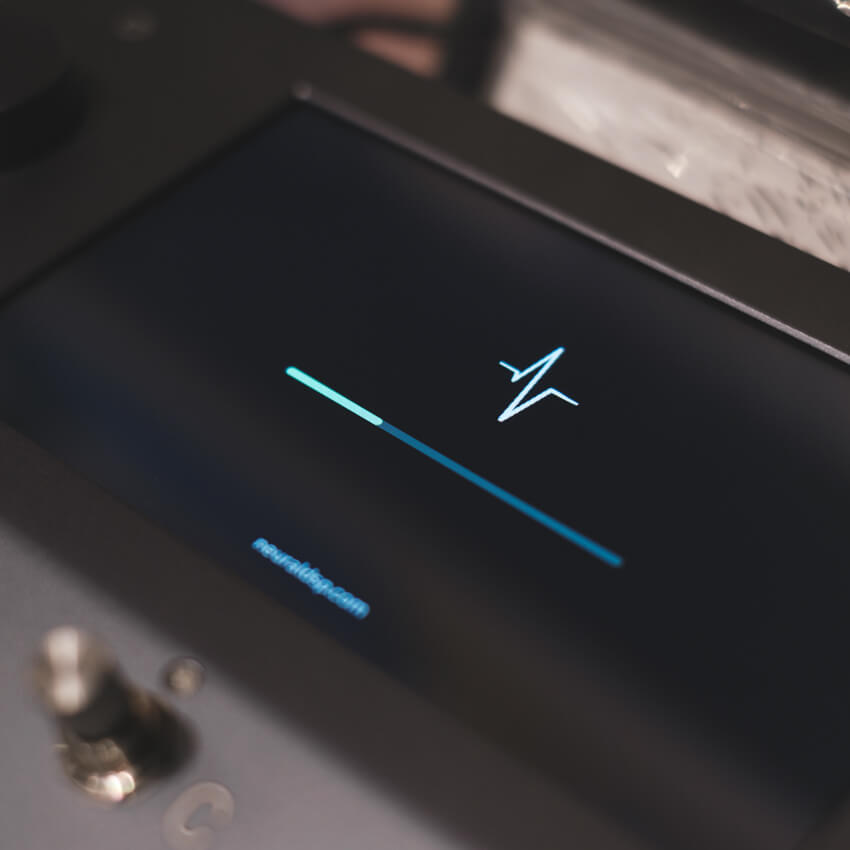 The 'Neural Capture'is the biggest selling point of the Quad Cortex. If you already have your own preferred amp and effect set-up that you would like transferred onto a smaller rig for logistical purposes, the Quad Cortex lets you capture your amps and pedals with ease and in high fidelity.
The Quad Cortex identifies the sonic properties of your gear by channelling a series of noises through your amp, pedal, or cabinet. Once the Quad Cortex has identified and replicated your sound, you can simply follow the instructions displayed on-screen and save your sound as a Capture with your desired levels. This Capture can be inserted at any point in the Quad Cortex virtual signal chain. You can =even share it online for others to use.
Ease of use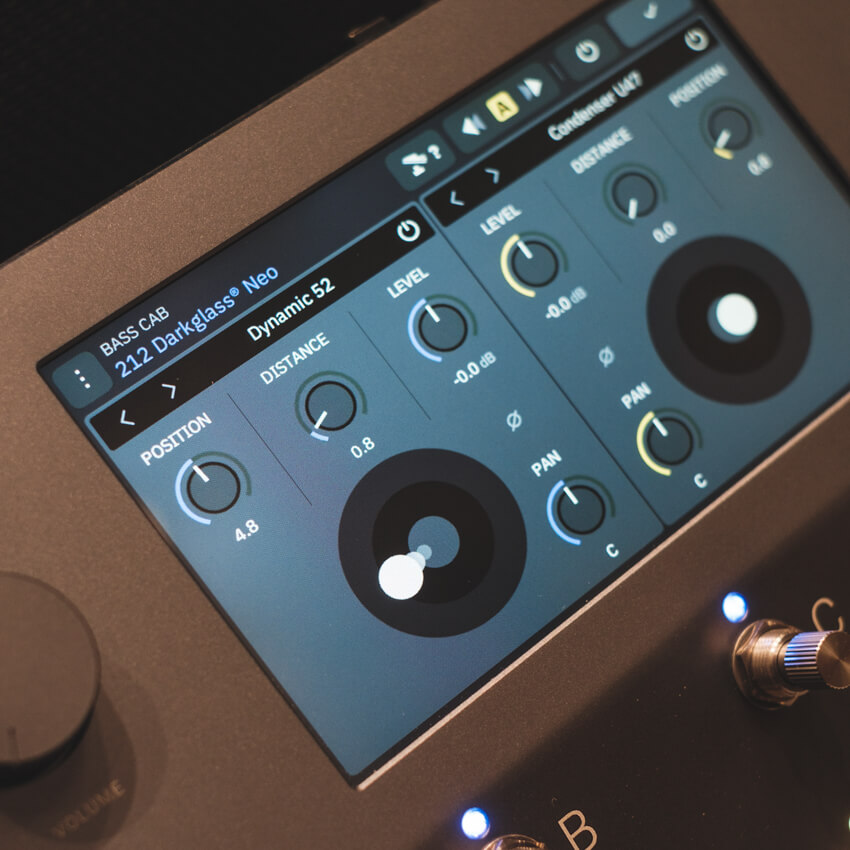 The Quad Cortex is incredibly intuitive and user-friendly, enabling easy access to all of its features. The large, colour touch screen makes it easy to navigate through menus and adjust settings. The 7″ screen is big enough to display entire signal chains without requiring separate effects or amp model menus. 11 proprietary lighted footswitches act as rotary knobs – twist them to modify drive, tone, or level on the fly.
Live performances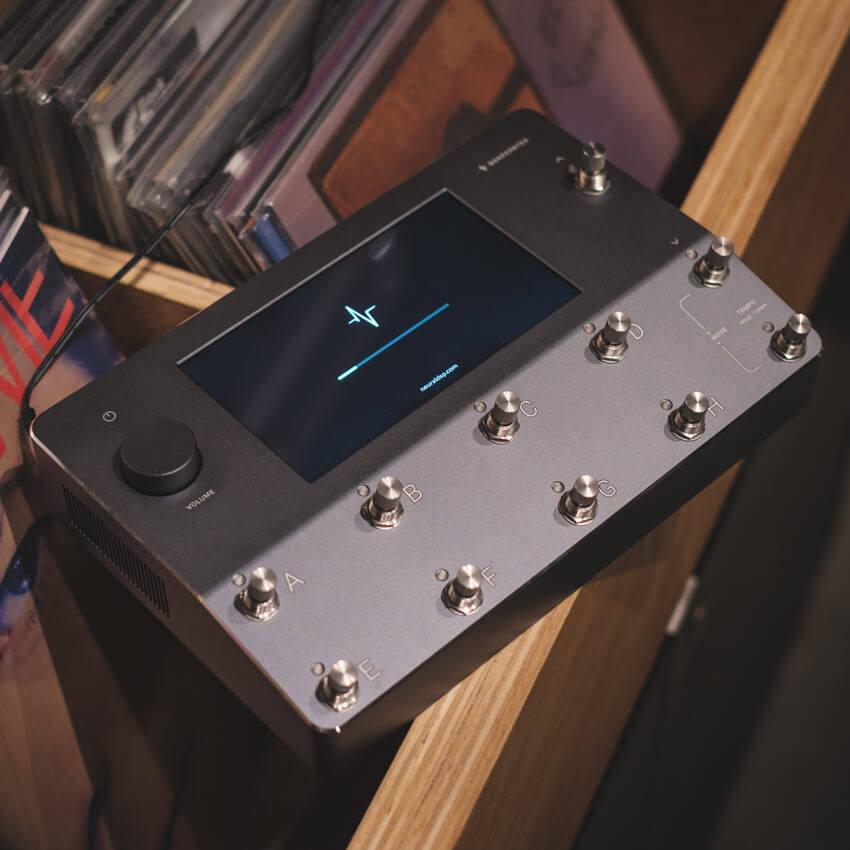 The Neural DSP Quad Cortex comes with three main operation modes for live performance: Preset, Stomp, and Scene. Preset mode allows you to select one of eight presets per Bank and cycle through them using the up and down stomp buttons. There are a total of 32 Banks available, giving you 256 presets to experiment with. Much like a typical pedalboard, Stomp mode assigns any element of the signal chain to its own switch. Meanwhile, Scene mode has footswitch control settings of any amount of blocks within a rig itself.
Share your sound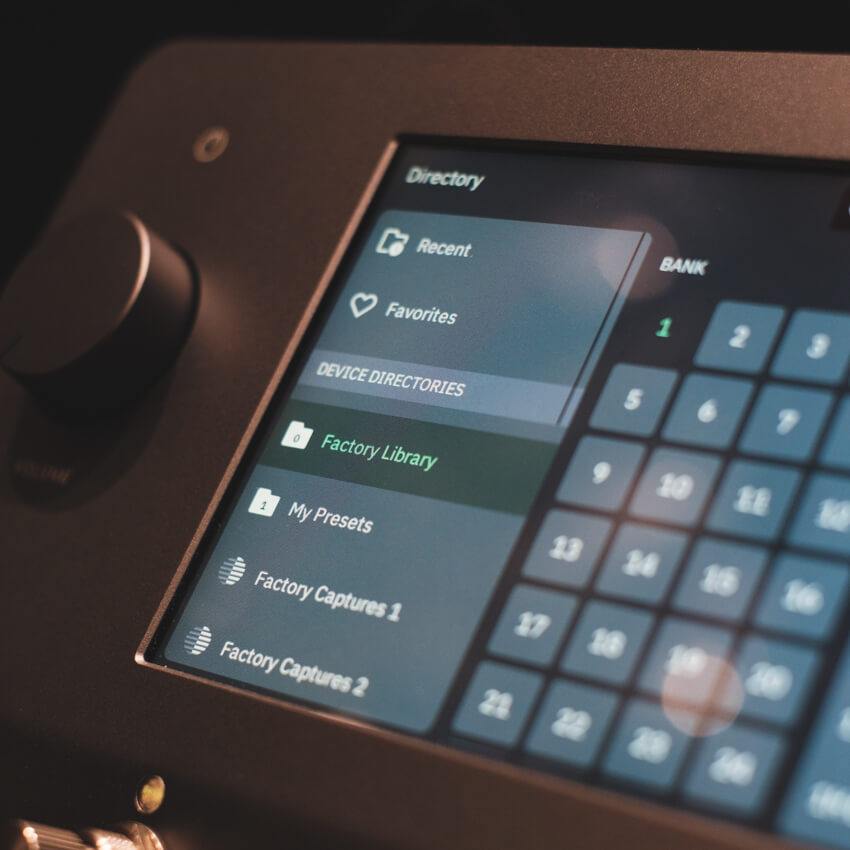 In addition, the Neural DSP Quad Cortex also comes with WIFI for wireless preset sharing, cloud backups and firmware updates. Create endlessly with Neural's cloud-sharing community. Once you're registered for a Neural DSP account and Neural Impulse Response Library, you can download 3rd party impulse responses to your Quad Cortex, and also share your own presets and Captures with the whole community. Additionally, regular firmware updates provide users with additional cabinets or more virtual devices to play around with.
Incredible build quality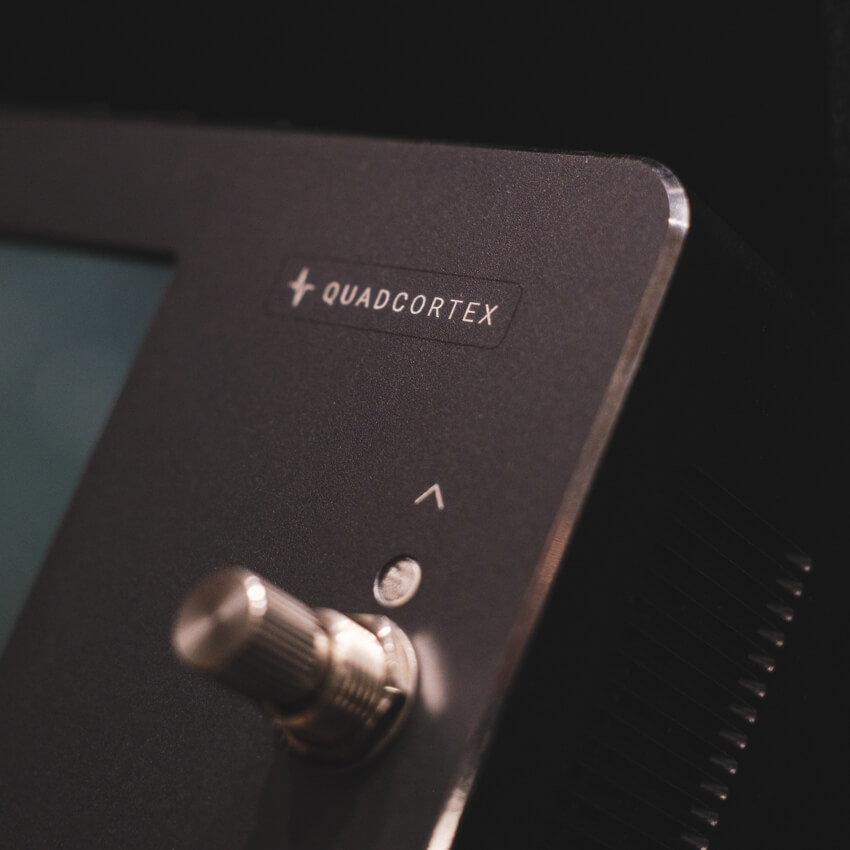 The Quad Cortex is built to last with its rugged anodized aluminium unibody and the Neural DSP acclaimed stainless steel footswitches. This floor modeller has been machine-tested by Neural DSP over 100,000 times. Rest assured that the Quad Cortex's incredible build will stand the test of time.
The Neural DSP Quad Cortex guitar processor is a must-have for any serious guitar player. With its advanced modelling technology, extensive amp and effects library, ease of use, and build quality, the processor offers a wealth of new possibilities for shaping your sound. Take your tone to the next level with the Neural DSP Quad Cortex.
Read more: Amp Modellers: Strymon Iridium vs Walrus Audio Mako Series ACS1