"The ultimate compact rig", "The perfect quiet home recording setup" and "Minimalist guitar gear for the most tones". If you've been part of the electric guitar world for the past ten years or so, you would have undoubtedly heard these effusive praises pop up – especially so when the phrase "amp modellers" is brought to the fore.
Let's face it! Guitar technology has changed drastically over the turn of the century. Unsurprisingly so, we've seen this innovation bloom filter down to guitar amps as well. While tube amps will always have a special place due to their ineffable qualities, amp modellers have gotten to the point where they have become really, really good. With the miniaturisation and digitisation of amps, players these days have access to an assortment of great tones they can easily take to gigs or use to easily track high-quality guitar parts.
Older variants may have had their fair share of complex menu navigation and digital artifacting – the current generation of amp modellers today are impeccable. They sound great out of the box, are easy to use, and require minimal menu diving. Nothing else encapsulates the new generation of this amp modelling and cab simulator ethos more than the two contenders we will be comparing today: The Strymon Iridium and the Walrus Audio Mako Series ACS1.

If you're in the market for a really good amp modeller, you'd best read on!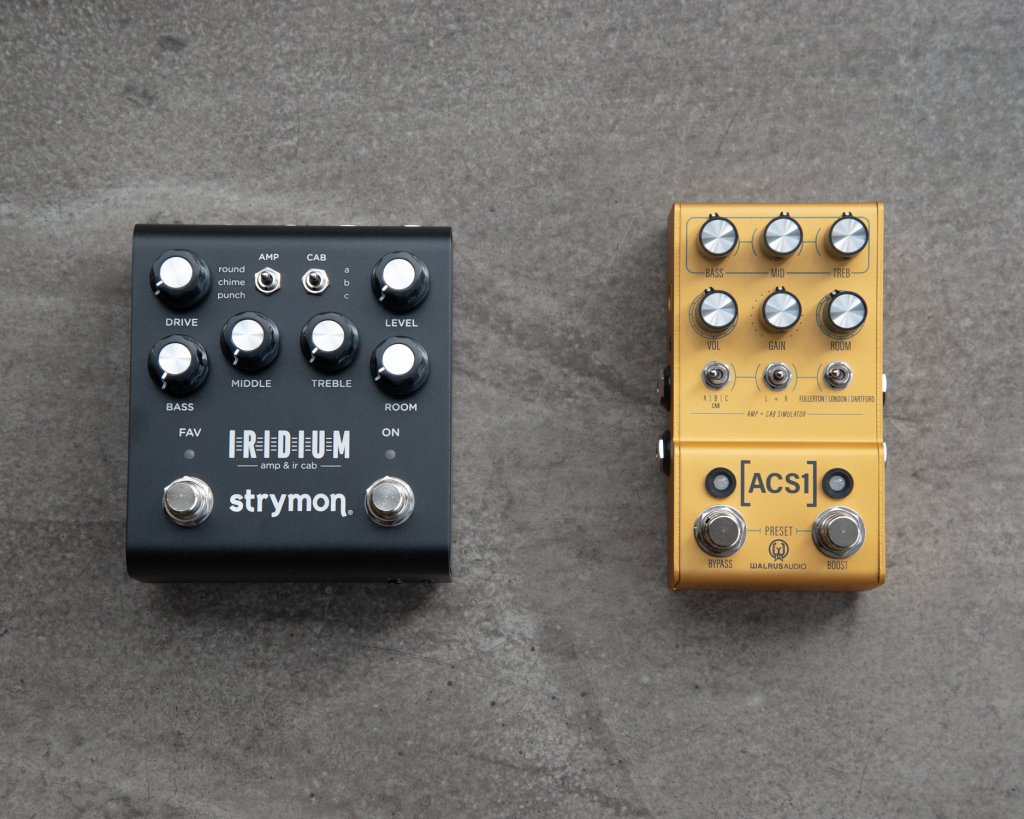 What amps do they 'model'?
First, let's talk about the common ground between the two. Both the Strymon Iridium and the Walrus Audio Mako Series ACS1 follow the same tonal archetypes – with the units modelling classic amps from Fender (Deluxe Reverb), Marshall, and Vox (AC30).
Iridium: While the amps emulated by the Iridium and ACS1 are the same for the most part, there is one divergent. The Iridium (the Punch), is based on the Marshall Plexi – an all-out rock'n'roll amp synonymous with a raunchy upper-mid roar and crushing lower-mids. The Iridium's Punch has more gain stages and would be more suitable if you'd like to go towards a heavier direction. In fact on our first play though, we seem to find that all amp models on the Iridium have slightly more gain on tap (due to its class-A JFET preamp circuit providing up to 20dB of pure analog gain) in comparison to the ACS1.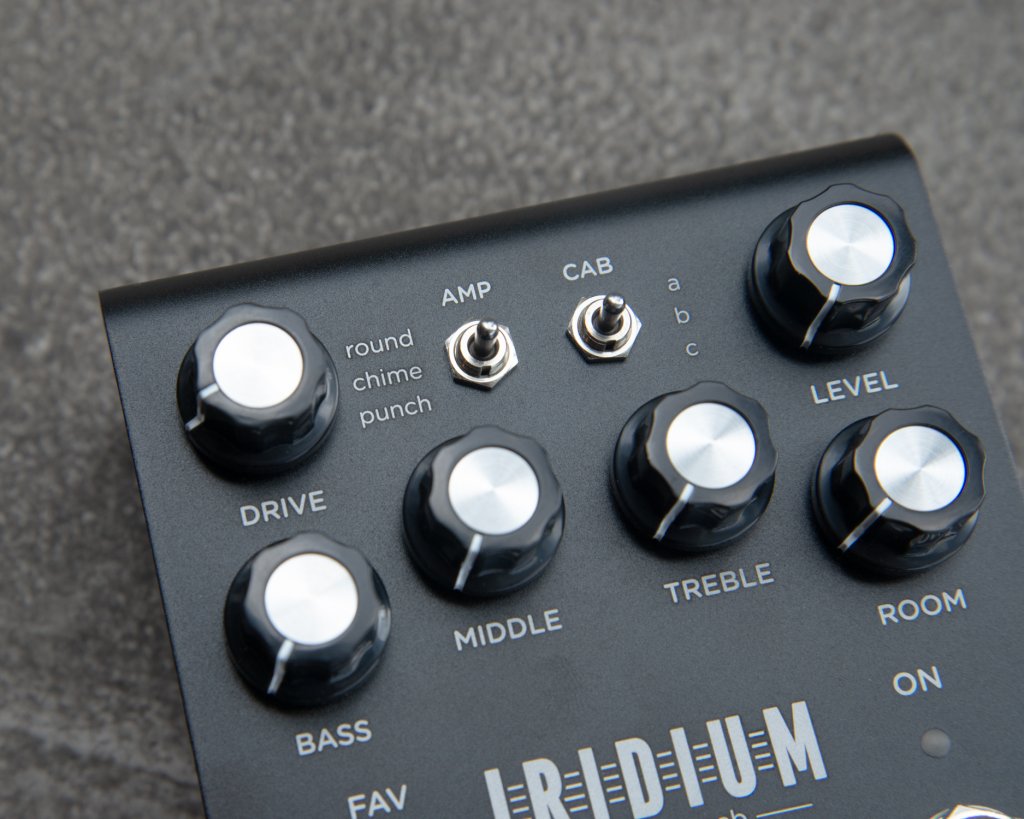 ACS1: The Marshall-type amp on the ACS1 (the London), on the other hand, is modelled after the Bluesbreaker – one of the most influential tube amps in the world. Conversely, all the amps on the ACS1 have a slightly shimmery and sparkly quality to them – a tonal characteristic that, to our ear, does shine on cleaner playing styles.
Of course, both the Iridium and ACS1 have amps models that are utterly amazing, but if you are really particular about your tones, these subtle differences might be something that you should keep a lookout for when you try them out!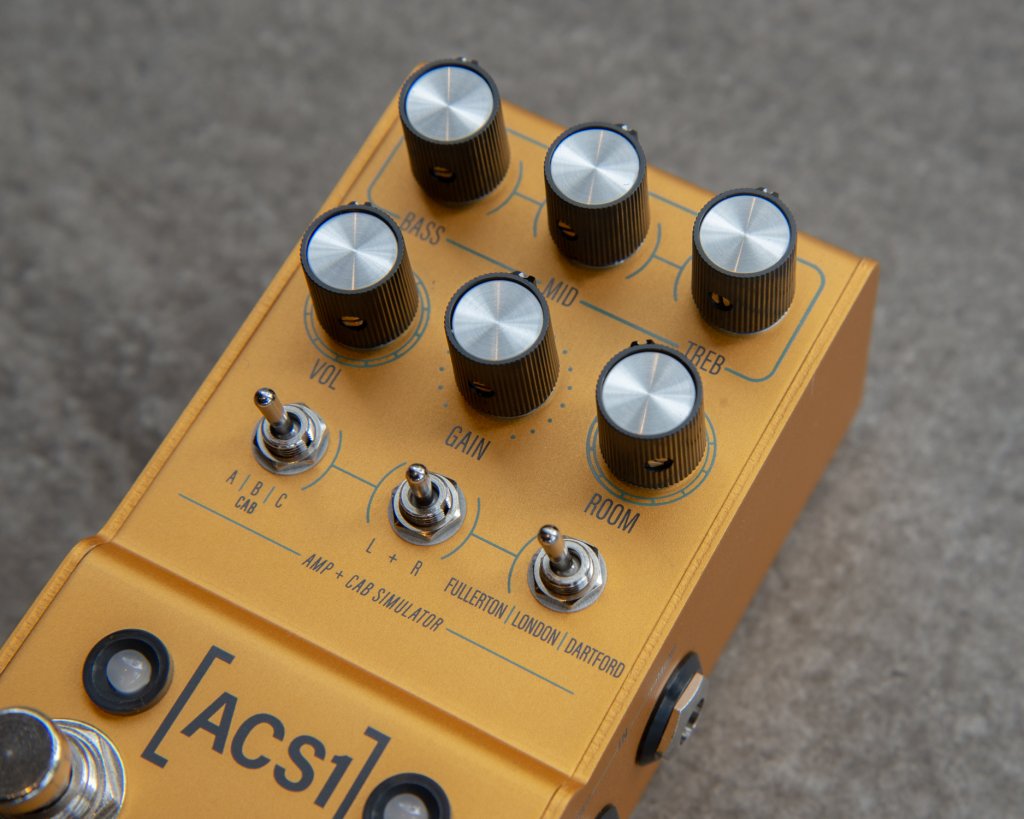 P.S. Just in case you have to know what the tech specs are for the audio components. Both the ACS1 and the Iridium utilise 32-Bit floating point processing together with Sharc & ARM co-processors. Though, the Iridium has 24-bit 96kHz A/D and D/A converters while the ACS1 uses 24-bit 48kHz A/D and D/A converters.
Studio-grade reverb
Both the Strymon Iridum and the Walrus Audio Mako Series ACS1 have a studio-grade room reverb in-built. Just by adjusting the dedicated dial, you'll be able to add lushness and space to your sound as you see fit. This is a pretty nifty feature if you'd prefer to keep it minimal and would prefer not to have a separate effect pedal for your reverb needs.
Iridium: The main difference between the two reverbs comes in the fact that the Iridium has 3 different settings for its room sizes (small, medium, or large) for its reverb, while the ACS1 does not.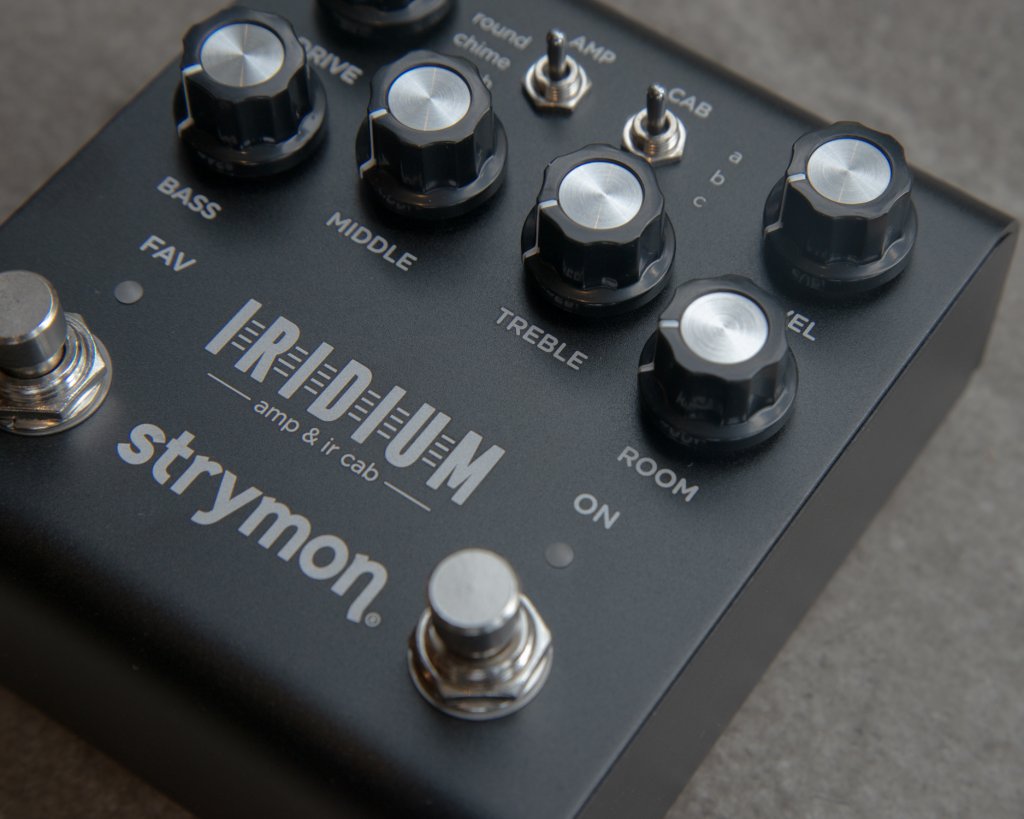 ACS1: The ACS1's one reverb knob does cover the gamut of no reverb to a large studio environment (similar to the Iridium) – but the separate room size presets on the Iridium does help if you prefer to fine-tune your reverb settings to the nth degree.
Read more: Every Strymon Reverb Pedal Compared
Do you need a boost?
Iridium: The Iridium doesn't have a boost function within its circuits. Nevertheless, that can be easily remedied by placing a boost pedal in front of it.
ACS1: The ACS1 comes stock with a built-in boost that is accessible via its boost switch. Better yet, the boost is configurable to how much extra kick you'd like. To do this, you just simply click the boost switch on and adjust the volume and gain knobs to taste.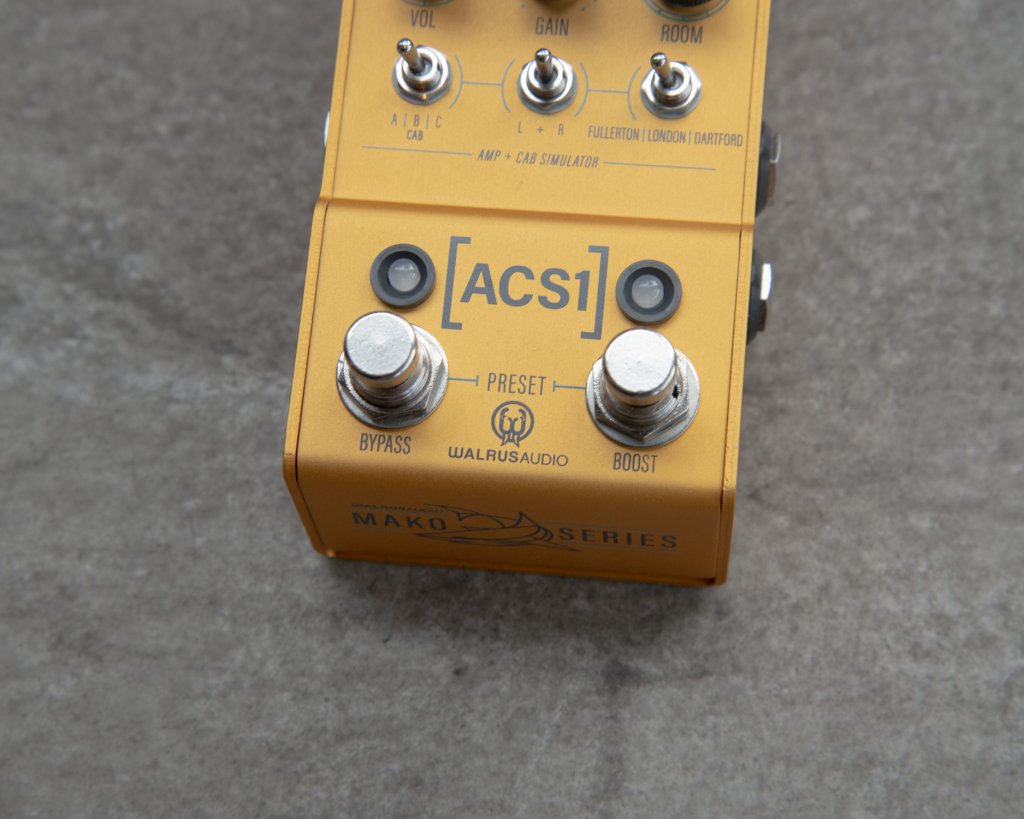 It's worth mentioning that both of these amp modellers take pedals extremely well. Whether it's overdrives, boosts, delays, modulation or whatever effects tickle your fancy, both of these amp modellers react to them as authentically as a real amp would.
Check out: Effect pedals & pedalboards
Impulse Response (IR)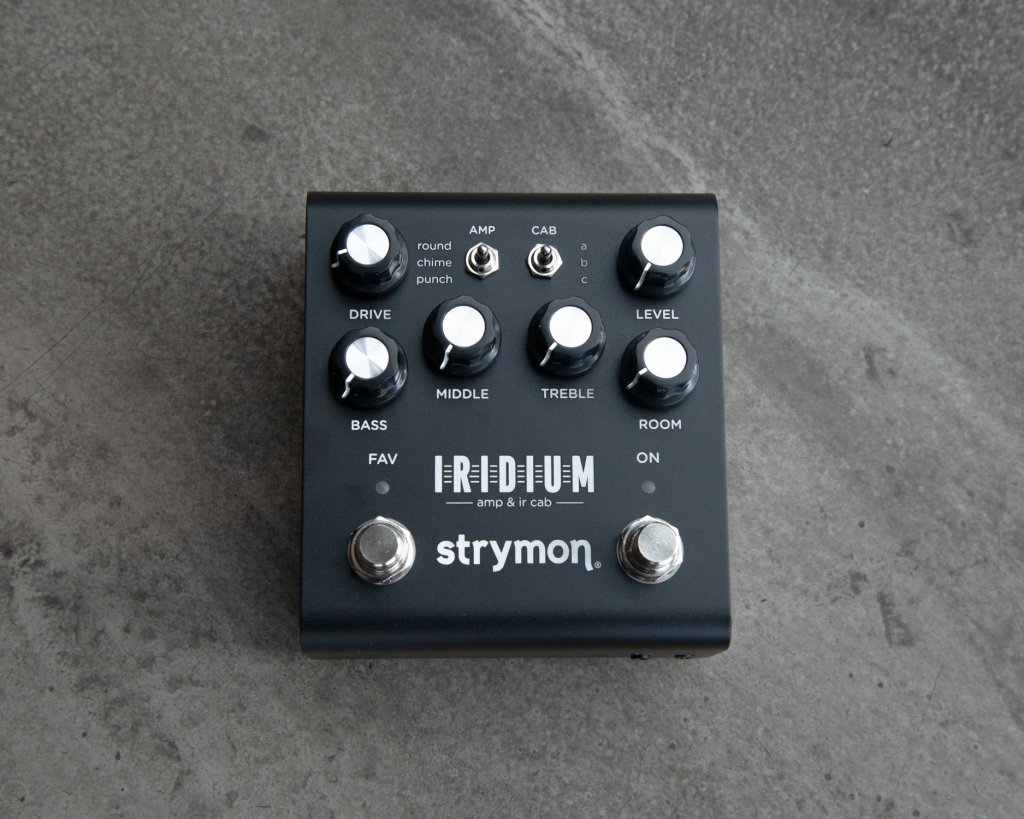 For those who aren't versed in these things, IR stands for impulse response. What is IR exactly? Informally, an IR is a snapshot of a speaker cabinet's linear characteristics – this means capturing its frequency, edge response, and phase response profiles. In essence, an IR is effectively a speaker cabinet emulation that is inserted in your signal chain after the amp simulator.
Iridium: The Iridium comes pre-loaded with nine high-quality cabinet IRs sourced from an assortment of companies that specialise in IR production.
ACS1: Meanwhile, ACS1 comes pre-loaded with six custom cabinet IRs developed in-house by Walrus Audio.
Right off the bat, the Iridium's IR does sound more refined but this difference shouldn't factor in as much because both the Iridium and the ACS1 allows you to load in your own IRs via their own dedicated Impulse Response managers.
Size matters?
Iridium: Visually, the size disparity between the two amp modellers are apparent with the Iridium coming in larger at 11.4 cm deep x 10.2 cm wide x 4.4 cm tall.
ACS1: The ACS1, on the other hand, measures in smaller at 12.45 cm deep x 6.4 cm wide x 6.7cm tall.
While it isn't a consideration for some, those with limited real estate on their pedalboards should be cognisant of the dimensions of these two amp modellers just in case!
Power requirements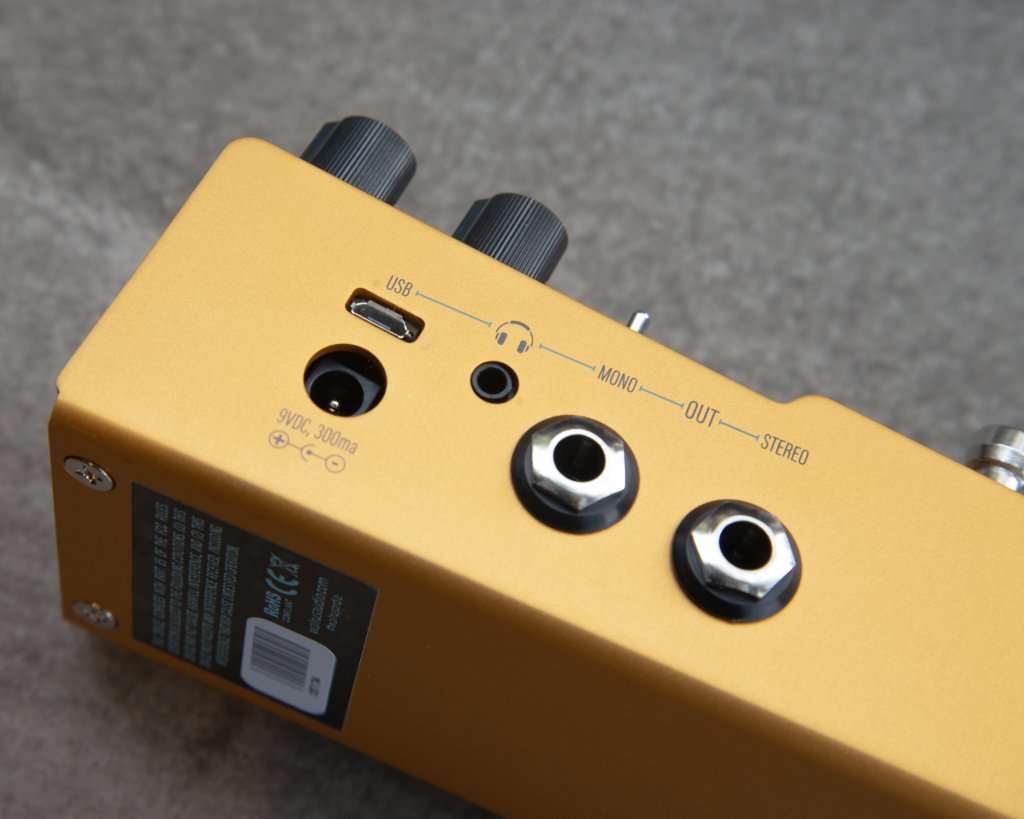 Iridium: The Iridium requires a minimum of 500mA centre-negative 9v DC power.
ACS1: The ACS1 requires less, using a centre-negative 9v DC that runs on a 300mA minimum.

Once again, this should not be the main factor that sways your decision but it is something to keep an eye out for if you're using a pedalboard power supply. If you're finding yourself short on power ports with the necessary power, it might be time to upgrade to a supply with a whole more power.
Check out: Power Supplies
Input/Output ports & stereo functionality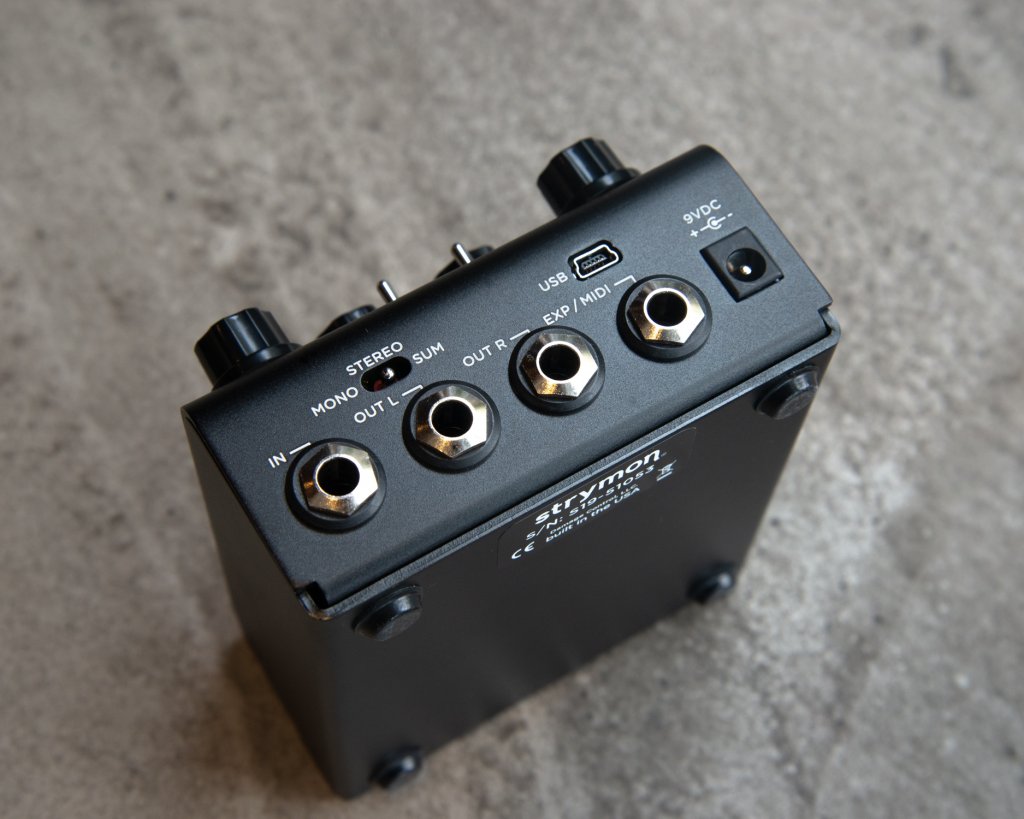 The I/O ports are also a section where there are marked differences to get into.
Iridium: The Iridium has a multi-purpose TRS input (labelled EXP) for MIDI or expression pedals. This input can also be used to connect a Strymon MultiSwitch Plus, MiniSwitch, or MIDI EXP cable (TRS to MIDI cable) for remote preset selection and MIDI automation.
The Strymon does two outputs (stereo) but only a mono input (that can be made stereo via a TRS cable). Also worth noting is that unlike the ACS1, the Iridium does not have the ability to mimic two amps in stereo. What you can do however is choose different cabs for the left & right channel and adjust it with a 3-band EQ. Nevertheless, this is a process that you'll have to do on Strymon's Impulse Manager and not on the pedal itself.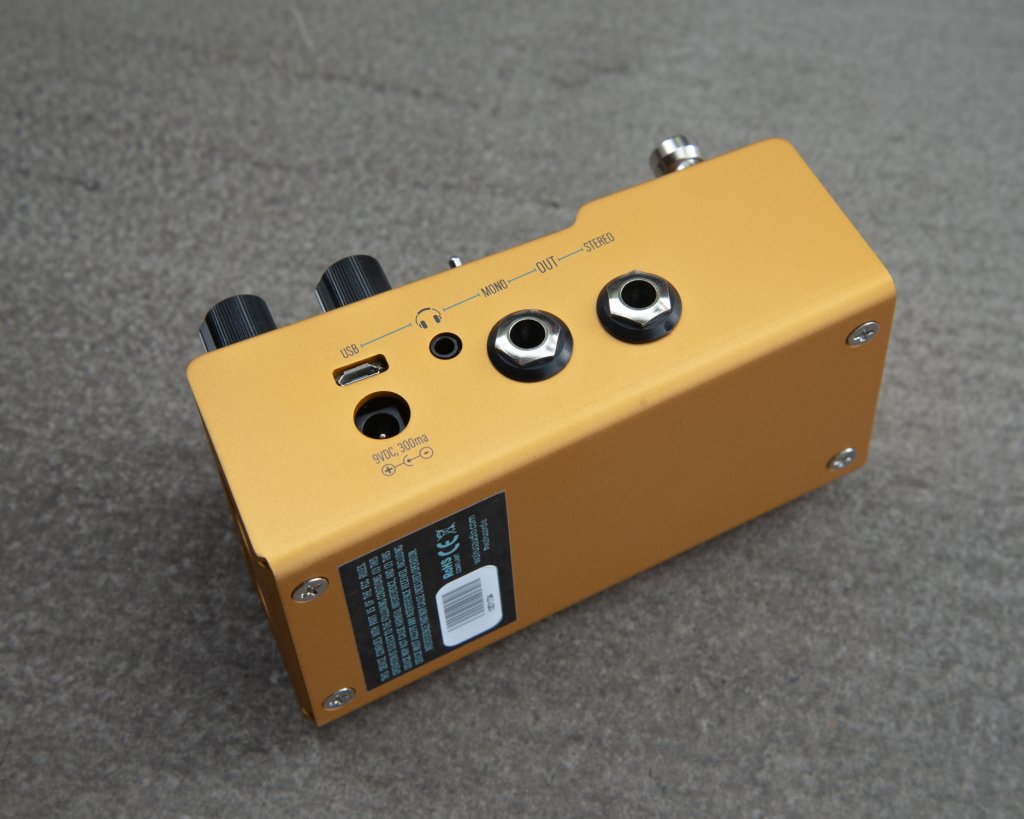 ACS1: The ACS1 has two standard 5-pole MIDI ports: "MIDI In" & "MIDI Thru". The ACS1 "MIDI In" is what you'd use to connect your MIDI controller (for preset selection) to while the "MIDI Thru" connects to and duplicates the MIDI data for downstream MIDI devices if need be.
The ACS1 has two separate ins and outs for easy stereo connectivity. This multifarious I/O configuration allows the ACS1 offers multiple input and output configurations as follows:
Mono In / Mono Out
Mono In / Stereo Out
Stereo In / Stereo Out
This ties into the main selling point for the ACS1 – its ability to dial in two different amps for the left and right stereo channel respectively. If you've ever wanted to dual wield amps like your guitar heroes this is a great way to do it. This feature is also a godsend for getting a fuller sound that will make your recording and gigging tones sound a whole lot sweeter.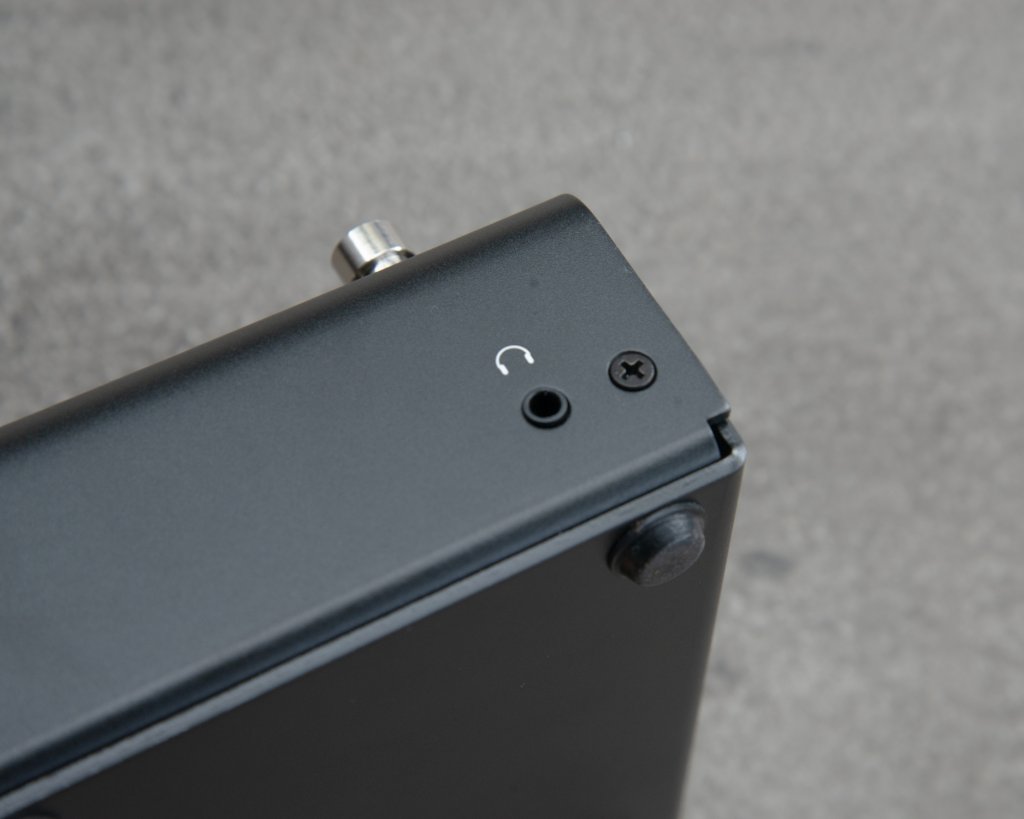 Both have a headphone output for quiet practice or tracking purposes – an underrated feature that we love. They both also have a USB input in order to load IR files and update firmware via computer.
Who's got more presets?
Iridium: The Iridium by itself can only store one preset. Nonetheless, when paired together with a MIDI controller the number of saveable presets on the Iridium skyrockets to a whopping 300 presets.
ACS1: The ACS1 by itself has three presets available via its two stomp switches. However, equipped with an external MIDI controller, the ACS1 will be able to remember up to 128 presets.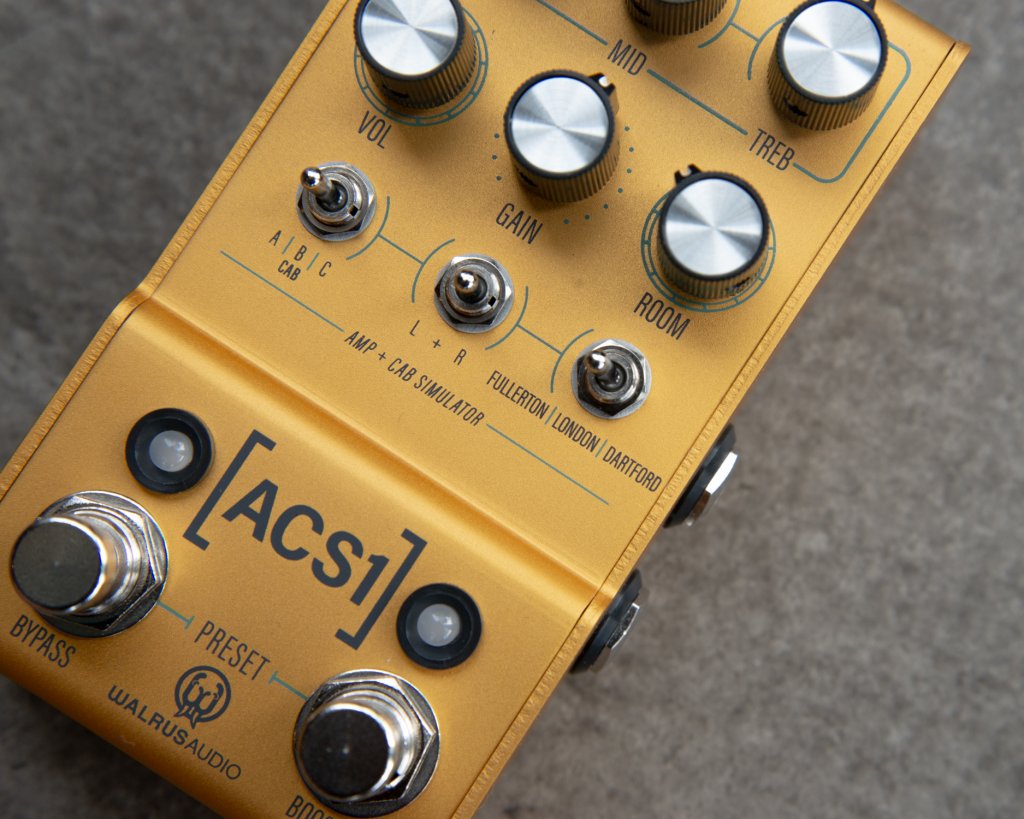 If you plan to use these two as standalone units having three preset trumps one – and that's where the ACS1 wins. Nevertheless, if you have plans to use them with a MIDI controller, then the Iridium wins by a country mile with more presets we can shake a stick at.
---
Well, that's about it for both of them and it's up to you to ponder about which amp modeller suits you best. There are pros to both units and it's clear to see that which one you prefer comes down to what features appeal to you most.
Both Strymon and Walrus Audio make some of the best pedals you will find out there. In order to fully appreciate them, you should definitely head down to our Swee Lee stores to try them out for yourself.
Read more: Every Strymon Delay Pedal Compared