With an unassuming vibe, Aaron's teaching style is all about giving just the right amount of guidance so you can figure things out. We caught up with him recently in his teaching studio at Swee Lee Star Vista.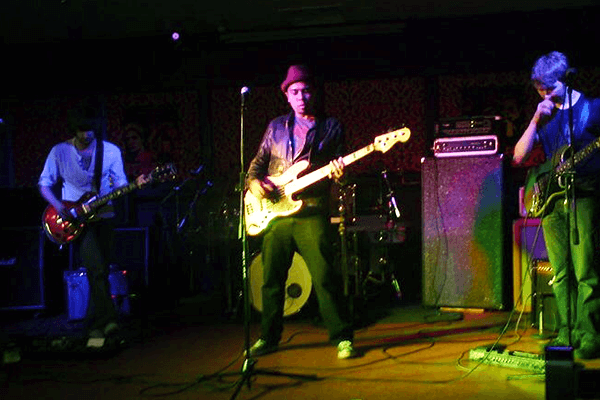 What was the moment that made you want to be a musician?
One afternoon after school, I went poking around my sister's room being 'kaypoh' (nosy). I saw this beautiful guitar there, I think it was a Congress.
I'd no idea what the guitar did, only that I wanted to give it a try. It wasn't 'till some of my seniors at school showed me some shreds and chords that it all clicked. These were the pre-YouTube days, so I knew the two guitar books in my school library back to front!
Why teach music though?
In my early twenties I went to study music in Leeds (Kaiser Chiefs and Alt-J started out here.) Sonically, the place is a melting pot. Being a fly-on-the-wall at music school helped me figure out how to work with different students' styles.
Again being kaypoh about cultures and places, I decided to volunteer for a music programme in Nairobi. It was inspiring to see how eager the school kids were to learn, even when they didn't have many resources. This got me thinking that I'd quite like to teach and share that passion with others.  
And, the ups and downs in teaching?
I love the diversity of my students: the youngest is eight years old and is inspired by Taylor Swift, whereas the oldest is in his sixties and about to retire from civil service. Totally different stages of life, but both are pursuing their dream of learning music! As an introvert, working with 50 other distinct personalities can be a challenge – but it's also fun and forces me to come out of my shell.
I want to show students a universe beyond sheet music – even though it's crucial to get your technique locked in. I love reading artist bios and understanding their creative choices. Prince is one of my favourite artists and I constantly discover new ways of how he's shaping today's music. I'm also working on a personal musical project that's heavily influenced by the 80s synth sound – so watch this space!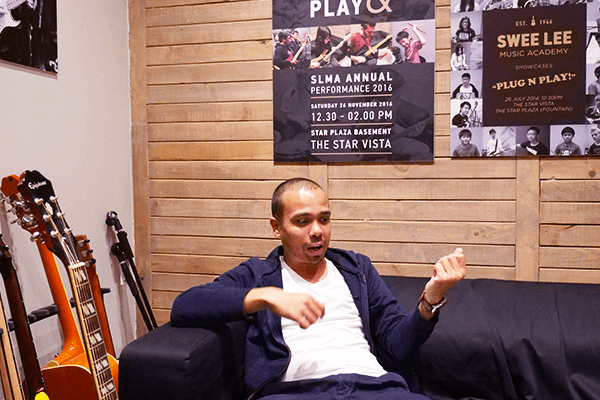 Any advice for people wanting to pick up a new instrument?
I'm mostly self-taught, so I understand questions on self-teaching vs. going to class. My two cents –  practicing is great to hone your style, whereas a coach can help shape and correct technique in ways you  might not see.
If you want to progress, put in the time. But also keep it manageable – ten minutes a day is better than nothing. Starting out can be overwhelming. Focus on one element at a time. Getting better requires failing too, so embrace failure.
Aaron is based at Swee Lee Star Vista, teaching electric guitar, acoustic guitar, bass, and ukulele. Book in a session with him today.