Birthdays are a big deal at Swee Lee, and our 75th anniversary promises to be the biggest! You can't have a celebration without music, so we've pulled together a list showcasing some of our picks from our 75th Anniversary Collection. This time around, it's all about drums and percussion!
Save Up to 20% on Select Drum and Percussion Gear
In celebration of our 75th Anniversary, we're showcasing a curated collection that features some of the biggest drum brands. In this one-week-only collection, we've dropped the prices for these drums and percussion products – so be sure to check them out!
Celebrating 75 Years of Swee Lee
Whether you're after beginner gear, or a chance to upgrade your kit, there's sure to be something for everyone. Best of all, this might be a rare chance for you to save on the gear you've been eyeing for a long time.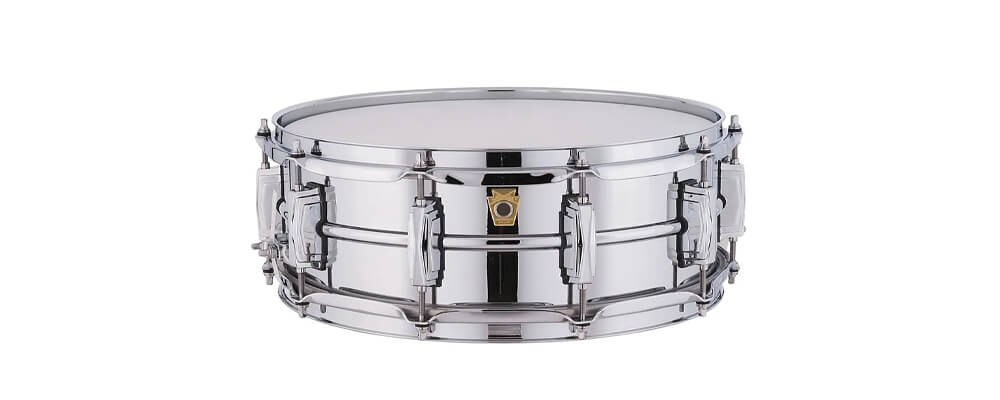 What a blast from the past the Supraphonic is. With its trademark bright and snappy attack, it's been the star of numerous recordings since the 1960s. Kudos for its cutting tone goes to the seamless beaded aluminium construction, complete with polished chrome plating and classy Imperial lugs. Tune-up for lively jazz compositions or let it rip during a thrash metal performance. There's nothing this shiny snare can't do.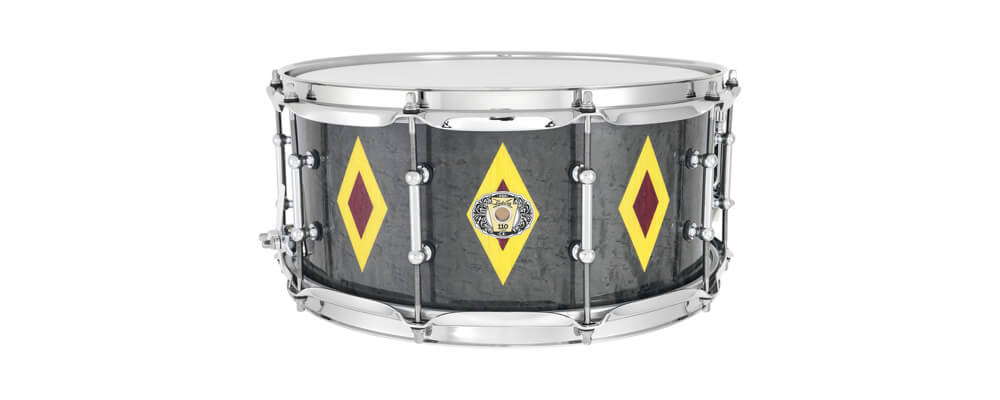 Know someone who always complains that "They don't make 'em like they used to"? Direct them to Ludwig LLS503XXCX2 6.5×14 Legacy Mahogany 110th Anni. Snare. From the mahogany inner + outer ply, poplar core, and solid maple reinforcement rings, each feature is a faithful reproduction of what made the original 1930s models so memorable. Equally unforgettable is the sound – with a crisp attack that easily slips into the pocket of any retro tune. A limited-run with only 60 pieces around the world, this snare is a work of art in both the visual and sonic domains!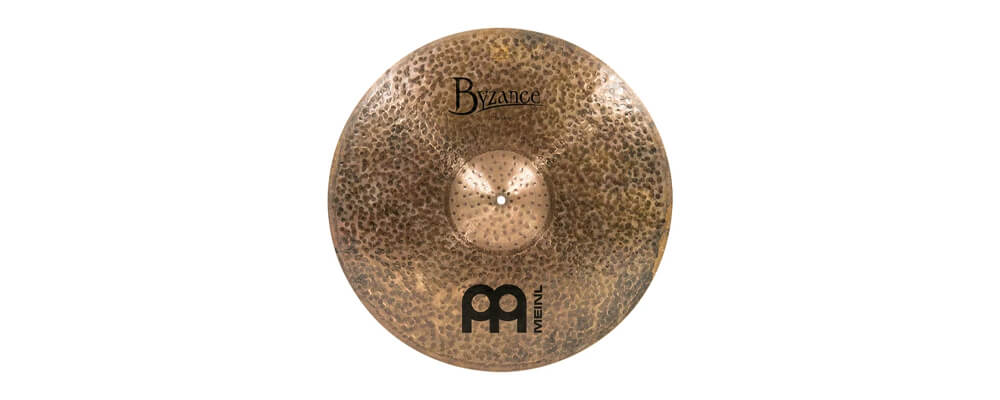 Meinl Cymbals have been a popular choice with contemporary drummers and we can definitely see why. Hammered via traditional methods, this B22DAR 22inch Byzance Traditional China is just metalworking magic! Endowed with a low-frequency range with esoteric character due to its untreated finish, this China has a dark and earthy tonality that is sure to please. Think of this B20 Bronze Alloy beauty as white wine for the ears – crisp and dry with a warmth that pairs well with almost every musical setting out there.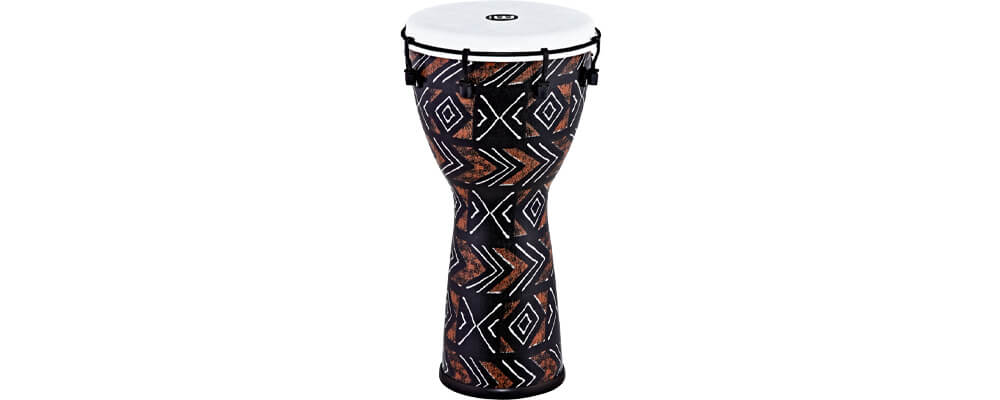 When you need to stand out in a drum circle, this djembe's the way to go. Its vibrant exterior is more than just a pretty face, though. The lightweight shell holds up in any scenario, and it's even lighter than its fibreglass counterparts, so there's no need to worry about festival gigs. Synthetic heads give each beat and slap a full, voluminous tone, while a sturdy, easy-to-use mechanical tuning system ensures consistent sound regardless of climate fluctuations.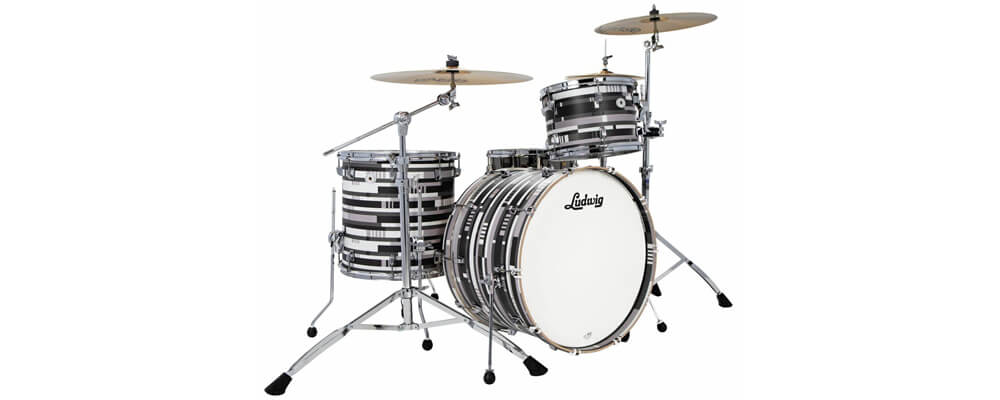 Need to replace a worn-out kit? Have your brand Neu' start with this stylish 3-piece. The secret to the brand's signature sound is both something old and something new – they use original 60s bladder moulds and a unique Radio Frequency Technology bonding process to make sure all the shells are extra durable. And what a sound it is! Maple exteriors and cherry interiors with single bearing edges give improved depth and sustain – welcome additions to any live performance.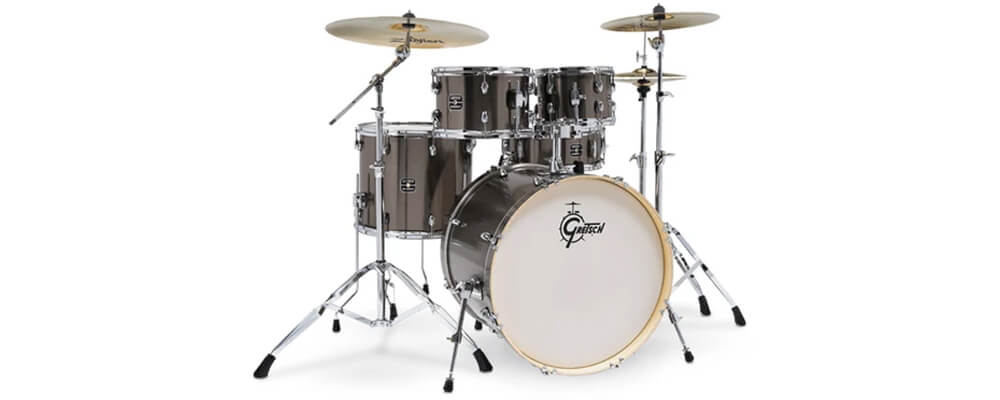 It's tough when you're taking that first step towards purchasing your own instrument. The eternal question remains. Which one to choose? If you want our two cents, they'll be right over here by this 5-piece kit. This set has everything a novice could want from their setup – 7-ply poplar shells that are light yet durable + filled with warm bass frequencies. Gretsch is even throwing in all the necessary pedals and stands with this set. Just grab a couple of cymbals and you'll be on your way to the big leagues!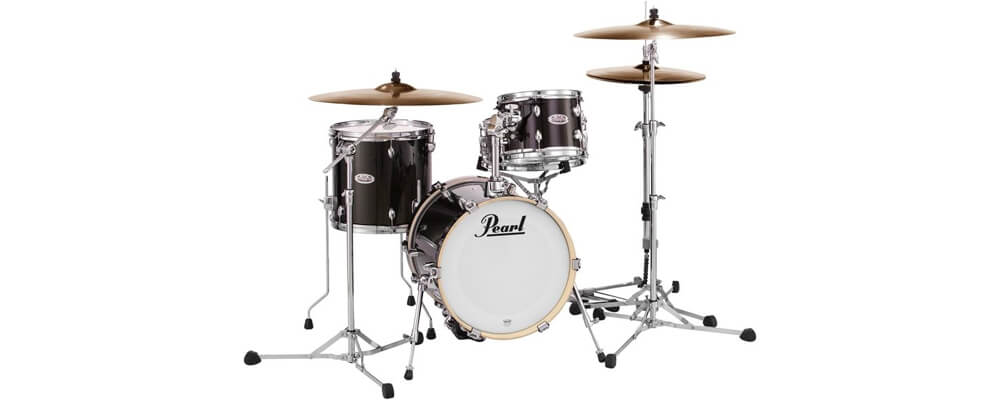 Cultural phenom Marie Kondo has taught us two things – it's good to lead a simpler life, and be sure to keep things that spark joy. We think that even the master herself would approve of this compact rig. Small enough to fit into the tiniest stage corner or car trunk, yet loud enough to make you the centre of attention in any crowded arena – these poplar-shelled petites deliver full and responsive tones right out of the bag. Consider your joy sparked.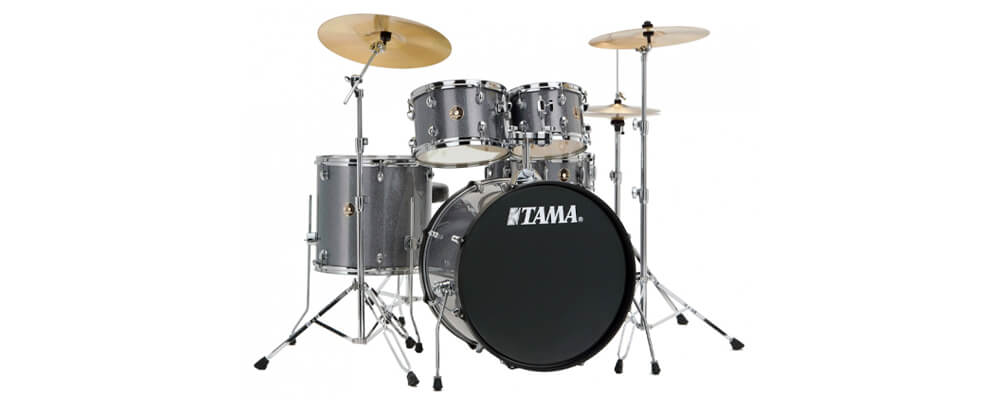 With a name like TAMA, you shouldn't expect any less than timeless A-list performance. The storied Japanese brand delivers a home run with this much-beloved series, but with a few upgraded tweaks to make it truly shine. The poplar shells pay off in the form of complex tones that are clear and impactful – with sustain and resonance only enhanced by quality drum heads. No detail has been spared here. Drum hardware, stands, and cymbals are all bundled into this kit – making it an ideal kit for beginners that just want to cut to the chase and play!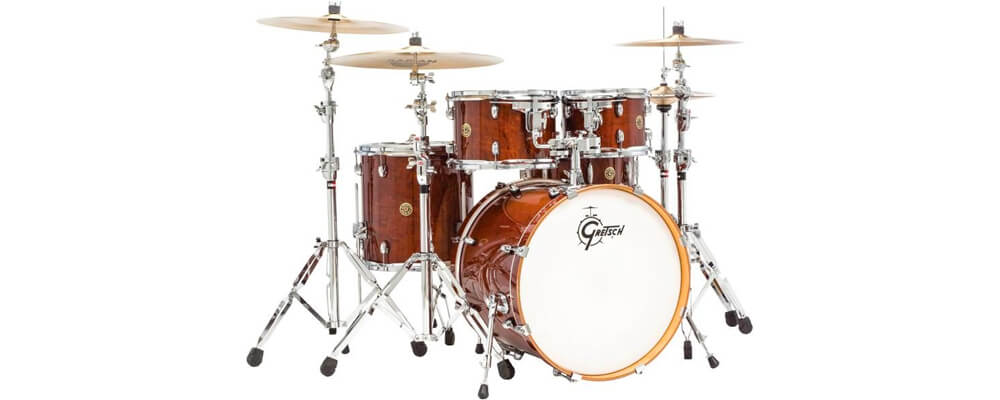 First impressions can be deceiving. Then again, maybe not. After all, the Catalina isn't just a pretty face, it's a phenomenal sounding kit too. Its not-so-hidden depths lie in 7-ply Asian maple shells, versatile tonewoods with a snappy, explosive response that adapts well to any musical genre. Rounded bearing edges up the bite a notch, maximizing surface area between the shells and their hoops for that classic in-your-face tone. The sound-improving discreet GTS mounting system takes a backseat to the glossy visuals, as do the T-Wing screws and bolts, but you'll definitely notice the thoughtfully-designed ergonomics once you start playing.
---
And that's a wrap. See something you like? Don't dally! Hurry on over to our collection page to snag these awesome limited-time deals. Offers apply both online and offline in our retail stores!
Celebrating 75 Years of Swee Lee
Want to be on the pulse with our 75th Anniversary celebration? Head on over to our 75th Anniversary Page to keep up to date with everything that is going on! We've got specially curated music gear bundles, discounts codes, giveaways and weekly discounts on gear collections all in tow.
We hope you're just as excited as us for the next eight weeks of celebrations! A little birdy told us that there might be some deals pertaining to a popular type of stringed instrument next week – so watch this space or make sure you've signed up for our mailing list.
Read more: Celebrating 75 Years of Swee Lee