Winter NAMM 2020 might be over, but one person is still wishing he was there, swooning over the pedals, guitars and gear – our Roving Reporter, Shay.
You probably saw Shay and his antics all over our social media channels last month. He took over our Instagram (see our highlights) throughout the four days at the Anaheim Convention Center, feeding us live updates as he goes from booth to booth.
And if you've been watching our IGTV videos, you'll have seen him shredding away on some of the latest gear, speaking to brand representatives, and sometimes even the builders themselves! Head over to our Instagram page to see Shay's coverage of the 2020 NAMM Show.
Now he's back, we found some time to talk to him about his experience at his very first NAMM Show, and also find out his top five most exciting releases this year.
Three words – sum up your NAMM 2020 experience.
PEDALS. PEDALS. PEDALS.
What was your top highlight of NAMM 2020?
Getting to meet Steve Vai at a press conference and also watching him live, with special guests, Joe Satriani and Paul Gilbert – that night was truly a dream. I'm still living in that dream! Those guys are literally, LEGENDS. I couldn't ask for a better experience at NAMM than all of that.
Being your first ever NAMM Show, were there any standout "expectations vs reality" moments for you?
EXPECTATION: "I hope I bump into all the famous Instagram/YouTube musicians!"
REALITY : Bumps into all of the famous Instagram/YouTube musicians within the first 30 minutes.
So who were some of these famous Instagram/YouTube musicians you got to rub shoulders with?
Okay, so the most notable one was Paul Gilbert at the JHS booth (unfortunately, didn't get a photo… lame). But I got to say hi to Tomo Fujita! This guy is the nicest guy ever. Also Rhett Shull, cool dude, super tall! Oh and also Sophie Giuliani! Super talented, super nice human. Not a rockstar (although maybe she could be), but a really good internet friend whom I met for the very first time at NAMM. It was just a really cool experience, and NAMM really has that power to connect people.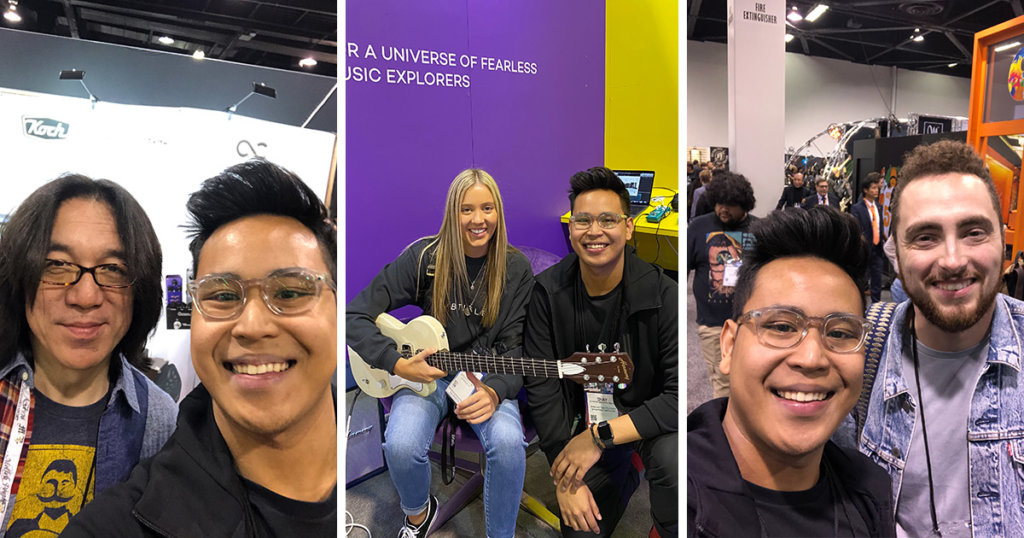 We're sorry you didn't get to meet John Mayer but could you find his tone?
Mr. Mayer is probably chasing for his future tone on the road elsewhere. But in the meantime, I had the chance to try out a lot of different pedals that can get you close to the Mayer tone.
All in all, it's mostly in your fingers, and also – the amp. Don't forget about the amp because it probably counts for 80% of your guitar tone.
But it didn't matter! There were just too many great tones out there from different pedals, amps and guitars! I was so caught up exploring new sounds and new pedal technology.
In the four days on the show floor, what are some of the standout pieces of gear you got to try?
Too many! I'll pick my top five but this is no easy feat. Please, PLEASE bring these in to Swee Lee one day!
Epiphone USA Collection Texan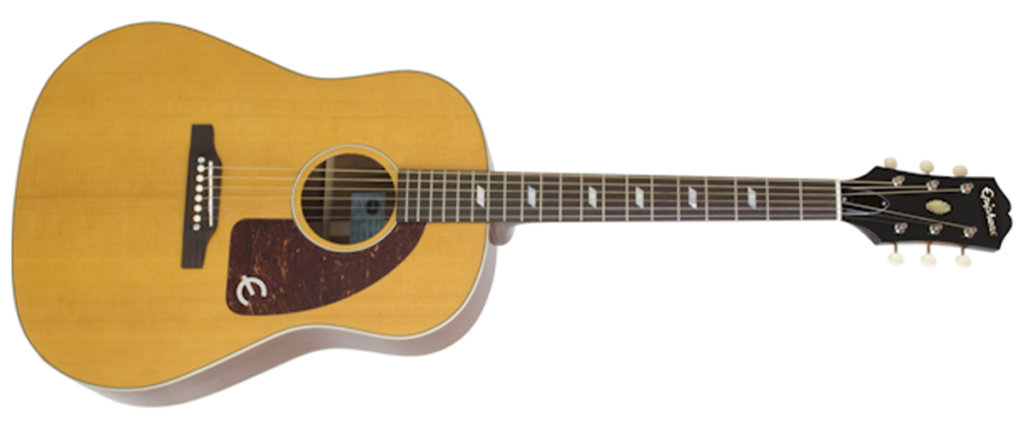 I'm not much of an acoustic guy but this new guitar from the Epiphone USA Collection is something else. It'd be interesting to see how well these new Epiphones age over the years, especially since it's the first US-made guitar in decades. Being a nitro-finished guitar, it's like to age well. And to see Epiphone going back to its roots was truly refreshing. It's also made in Gibson's Bozeman, Montana plant, so it's not surprising to hear that it'll be priced very closely to its Gibson counterpart!
Epiphone Inspired By Gibson Original Collection SG Standard '61 Maestro Vibrola

If you see this thing in person and get to feel it in your hands, like I did at NAMM, you might understand my enthusiasm. It was something I didn't think Epiphone would ever do – I just couldn't believe that it was in the Epiphone section at Gibson's booth. It all made sense when you realise it's part of the Inspired By Gibson Original Collection! The guitar looks fantastic and menacing and it makes me want to rock out on it all day. Forget about John Mayer already!
Teisco Distortion Pedal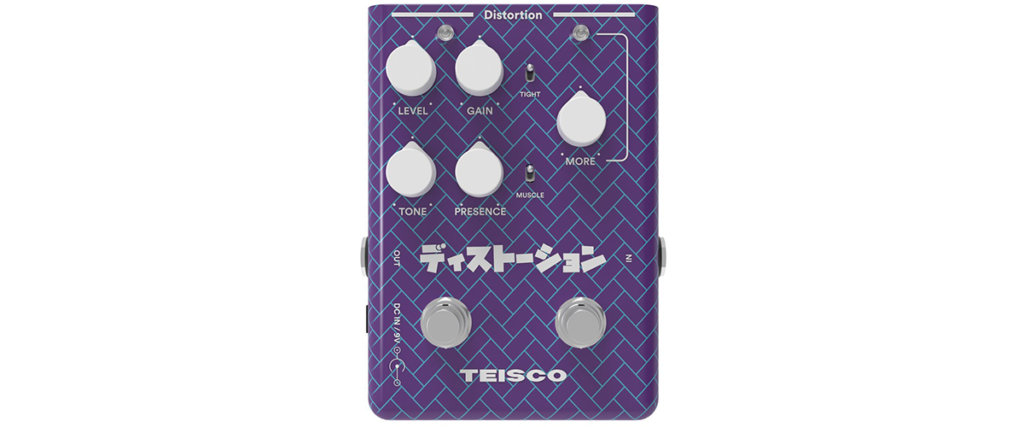 Other than the fact that this pedal looks so delicious that I wanna eat it with all of its purple-goodness, it sounds unlike any other distortion pedal out there. We all know Teisco by now, bringing you all kinds of quirky designs on their pedals, they never fail to impress in the sonic department. This takes your lame clean tone, catapults it to soaring cloud 9 leads tones with a push of a switch. And I mean come on.. The 'more' boost? Ridiculous! Less is more you say? Well more is always more. They should just put a MORE-ER switch next to it, ha, how bout that? And then a switch output for engaging more gain into that. It's more like moreception but I digress.
I've never had a distortion pedal ever, never thought I would consider buying one, but now… I am poorer. tHaNKs tEIsCO ;O
MONO Pedalboard Carbon

There are so many pedalboards out there, but this one really caught my eye. Other than the fact it weighs pretty much like nothing, MONO's new pedalboard is tremendously strong – I could stack 248 pedals on it maybe. No, do not do that. That's illegal.
The full carbon fibre construction really holds up well, together with its anodized aluminium handles to prevent corrosion from all of our dirty and grimy guitars hands. The great thing about flat boards is that with all your cables and wiring on top, it's easier to troubleshoot when things go wrong. And the endless possibilities for pedal layout. Heck, stack your pedals on top of one another, I don't care, I don't judge. Other people might. But at least you can tell them that your board is carbon fibre. Can't wait to spend my money again!
JHS Paul Gilbert PG-14 Distortion Pedal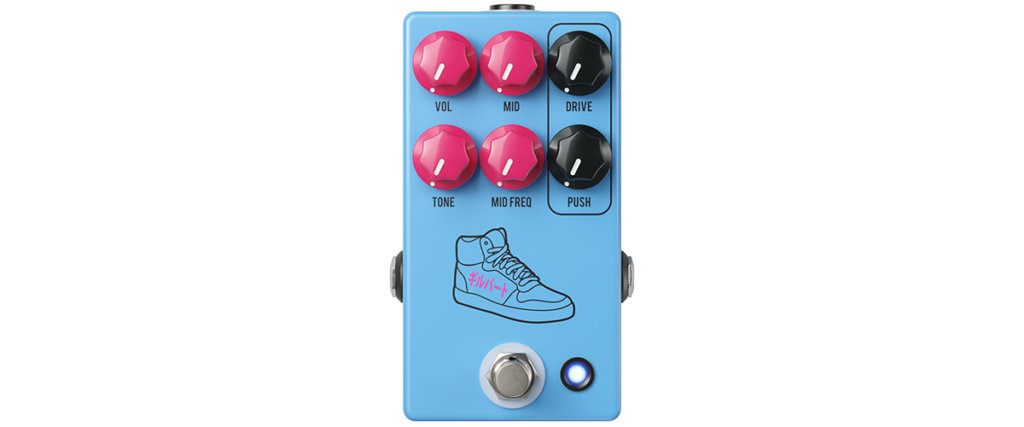 This has got to be one of the best sounding distortion pedals at NAMM this year. I would literally put this next to Teisco's Distortion Pedal. This is a beast of its own. That push knob really drives the pedal harder, hitting the front end of the drive section – kinda like how you would push the preamp section on an amp. The thing I love about this distortion is it takes a split second to finally bloom into this massively saturated distorted tone. As Josh of JHS mentioned, you can get the Eric Johnson Austin City Limits tone – that fuzzy lo fi saturated tone. The midrange control is incredible and the fact that there's parametric mid eq knob, it blows my mind! Look out for this, it will rock your world.
FUN FACT: The inspiration behind the model name PG-14, is due to the fact that both Paul Gilbert and Josh Scott shoes are size 14. Betcha didn't know that!
---
Make sure you follow us on our Instagram page – there are still many more videos to come from Shay's time at The NAMM Show!