What do you do when you feel tired of the rat race and decide to pursue your dreams full-time by making music at home? Well, that's just what we aimed to find out when we sat down with R&B aficionado and label owner, Christian Theseira.

Born and bred in KL, Christian began his professional music career at the age of 18. In fact, you might have heard about his work with Back2Basixx, a vocal harmony R&B/pop group that featured on Universal Music's roster. He has also performed with the likes of Usher, DNCE and Yuna and has been nominated for various awards from Anugerah Industri Muzik (AIM) and VIMA.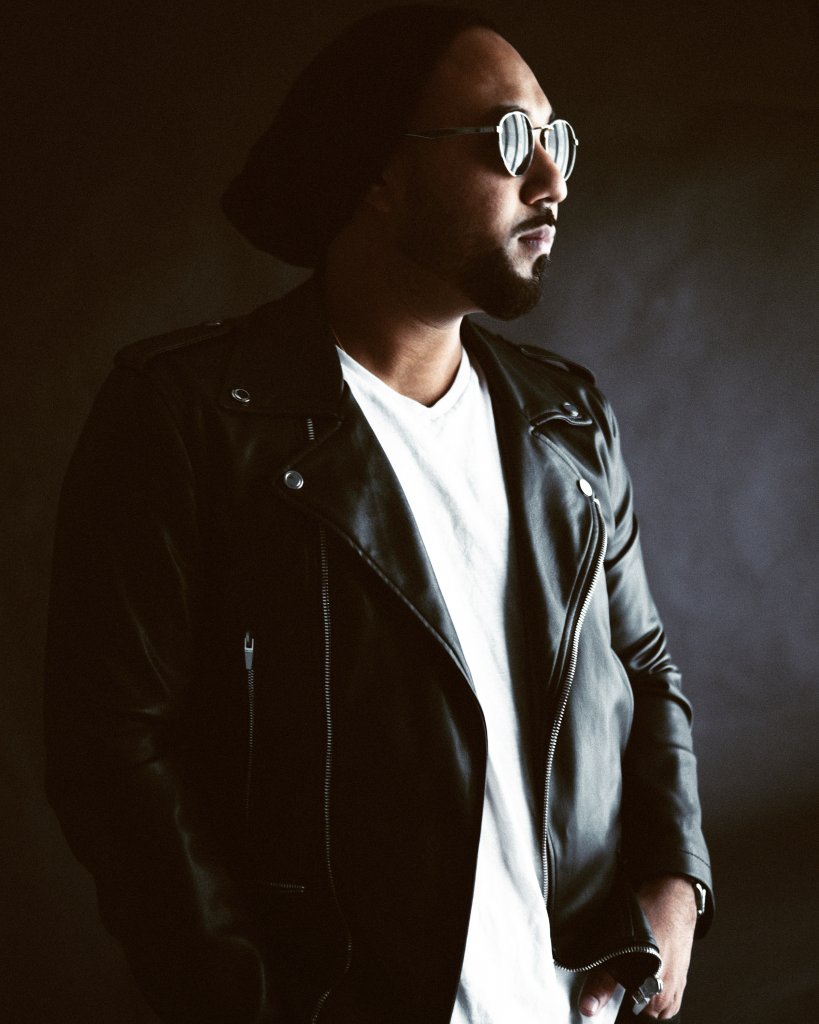 In 2018, he left Universal and founded Soul Lab Records – a venture dealing in music production, music publishing and music distribution. Alongside producing jingles for major corporations, Christian has been actively releasing his own music this year as well.
After releasing his latest single "The Weekend", we talk to Christian to find out more about his new studio, and his gear picks for making music at home.
Tell us about your new studio, Soul Lab Records.
Soul Lab Records is a boutique home studio. With the technology available today, I've been able to put out industry standard recordings for recording artists and corporate clients alike – without the need of a big expensive studio. It just goes to show that with the right equipment and expertise, boutique studios can be more cost effective, time efficient, and overall less costly than traditional ones. Whether you are an industry professional or a music enthusiast just starting out there are a variety of equipment available on the market at different price ranges.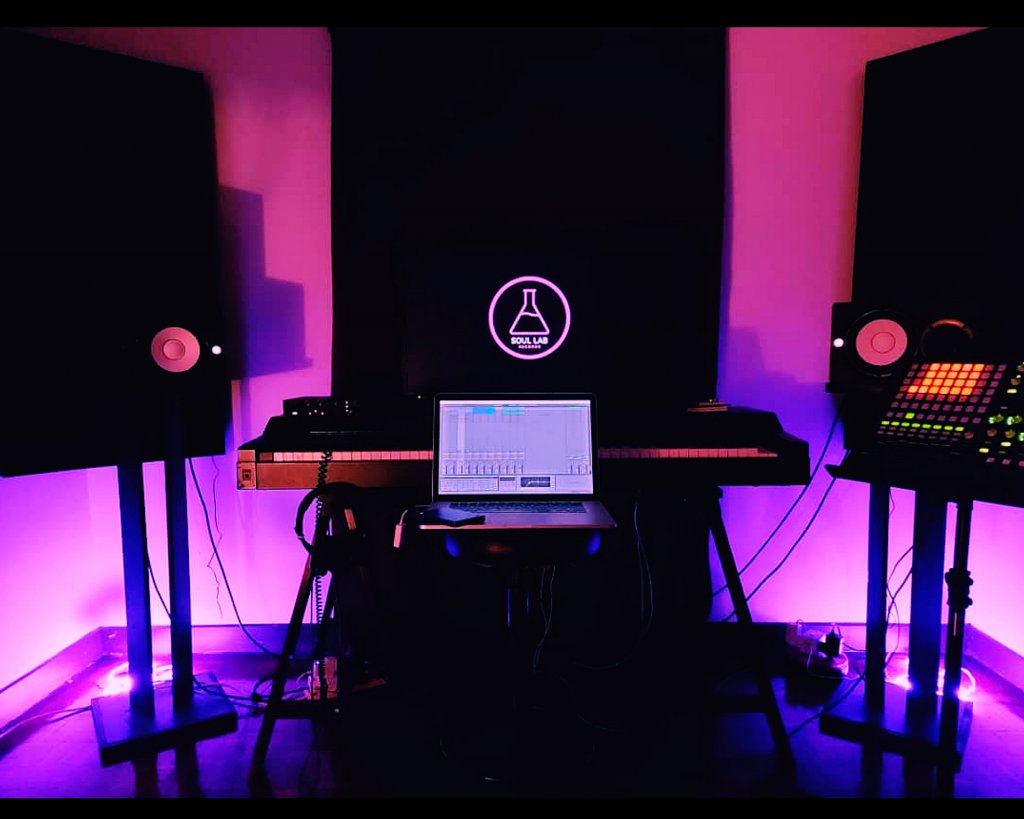 So, what made you set up a home studio as opposed to opening a full-blown recording studio?
To be honest, with the trends in music nowadays all you really need is:
Laptop/ Desktop Computer
Decent sound proofing
Granted, this could set you back a pretty penny but it does not necessarily have to. There are a wide range of equipment available on the market in all the categories I just listed and if I'm being very honest expensive does not always mean better.
For myself, setting up a studio at home was born out of necessity rather than anything else. As well as being an independent artist, I produce music for other artists and corporate companies as well. Initially, I started off at home to minimise costs but even when things picked up, I just got used to it. It was just less of a hassle. I don't have to deal with traffic and I am never late for work. It just made things more efficient.
Tell us about your previous single, 'Nine2Five'. You managed to get a solid guitar recording in that song.
Plug and play! You know, thank god for technology. Because it's so easy to get good quality recordings now from your home. You can plug in your guitar into your interface which is lined in to your computer via USB and you can track your guitars. Voila! It's that simple.
Alternatively, if you cannot directly plug in because you have an acoustic guitar, you can simply opt to record your guitar with a microphone going into your interface. This may require a little bit of knowledge about guitar mic-ing and minor sound proofing but I guarantee you, it is not as daunting a task as it sounds.
There are tons of videos on YouTube for you to learn from. Trust me. I opted to record the guitars for "Nine2Five" this way. I wanted a more lively recording for the guitar. I wanted to hear the body and fret noises of the guitar in the recording.
You cannot make a lower quality guitar sound like a higher quality one and you cannot make a lower quality mic sound like a higher quality mic. So spend wisely!
What guitars are you using?
Ok, so I have an Epiphone Les Paul for my electric guitar.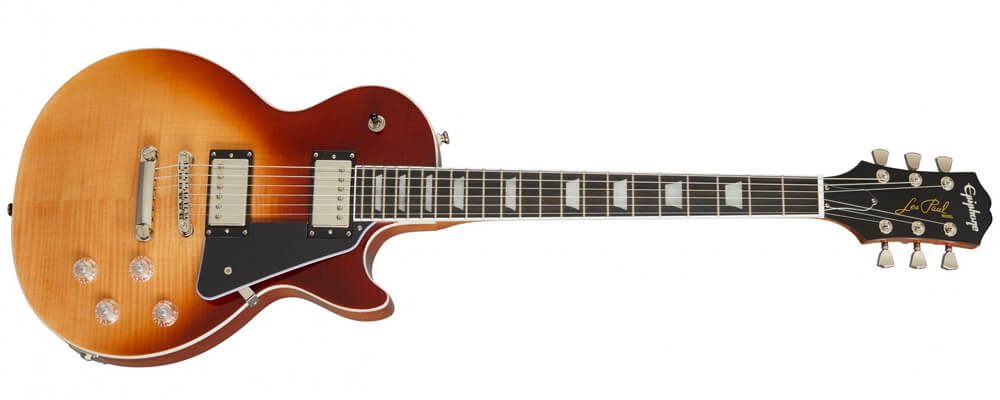 I really want to get an Fender American Original Fender Stratocaster too though, because a Strat is just so versatile.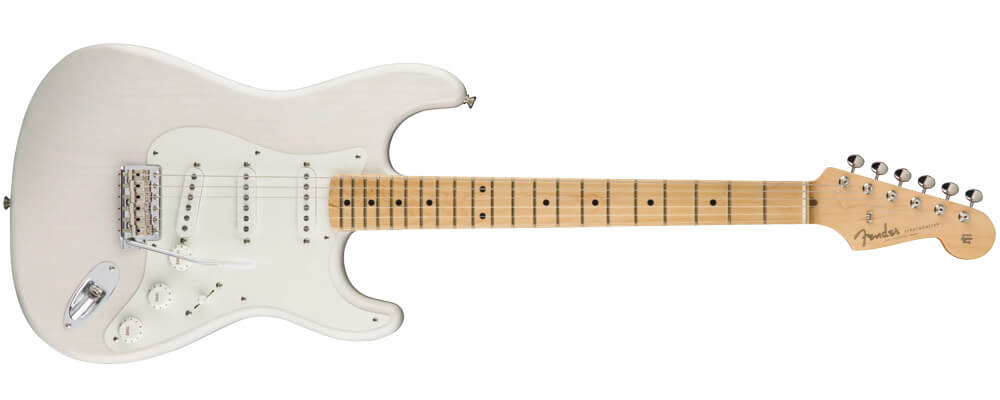 And an American Acoustasonic Stratocaster as a semi-acoustic guitar. Sounds like gold!

So, what is the rest of your setup like?
To be honest, I don't own the highest grade studio equipment in my setup. I definitely invested in equipment that gave me the best bang for my buck and also ones that fit with my production style.
Equipment does make a difference. You cannot make a lower quality guitar sound like a higher quality one and you cannot make a lower quality mic sound like a higher quality mic. So spend wisely!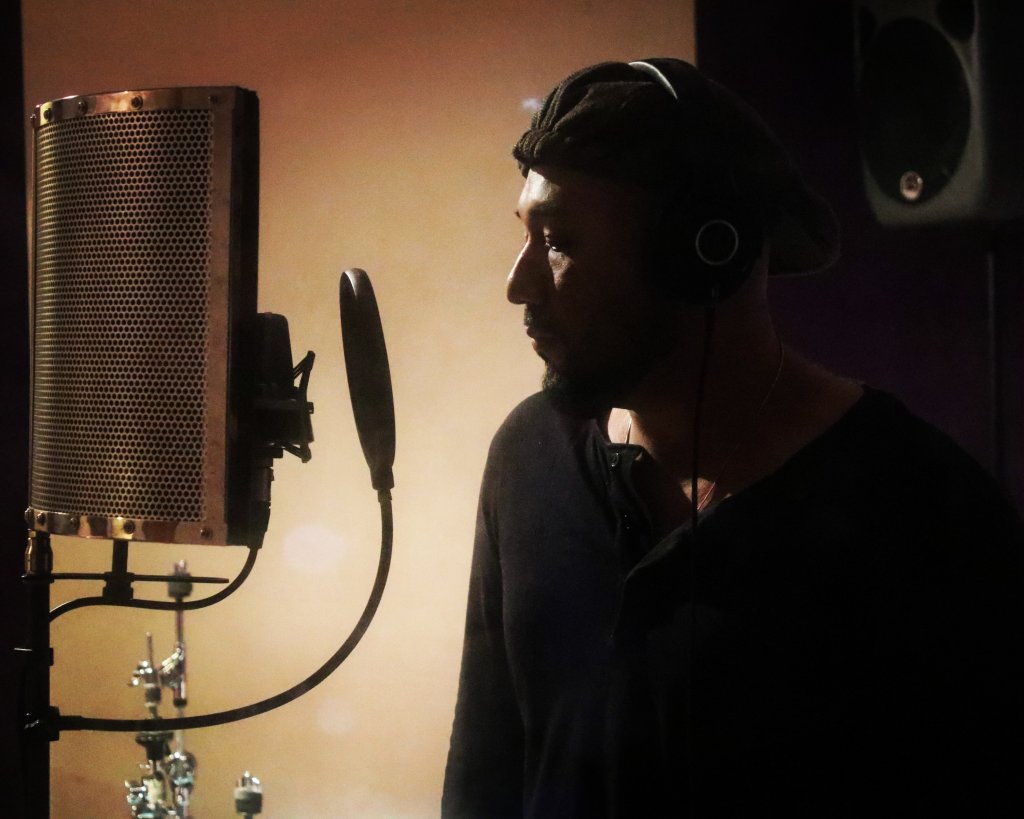 What Digital Audio Workstation (DAW) are you using?
Personally, I use Ableton Live 10. But there are so many other DAW's out there on the market. You just need to find a DAW that suits you and your style of producing. Ableton fits my personal style of producing – I like their workflow and their features.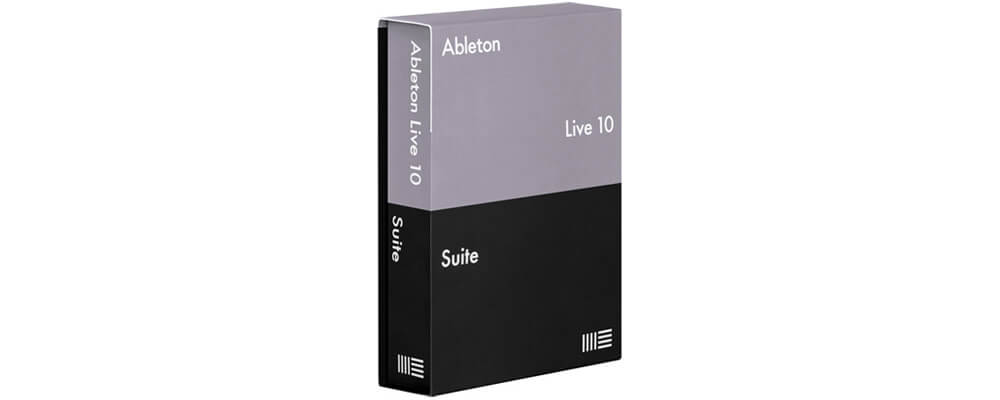 Ok, how about your Audio Interface?
Truthfully, there are a lot of good interfaces out there right now. Majority of them can record a sample rate of 16bit x 44kHz to 32bit x 96kHz. So, it really all depends on how many inputs and outputs you need. For example, I use two different interfaces.
I use a Focusrite when I want to record guitar or vocals. The Focusrite has got two inputs which you can record simultaneously, if need be. It also has four outputs which you can line out to two different sets of studio monitors in the event that you want to check your mix on different speakers.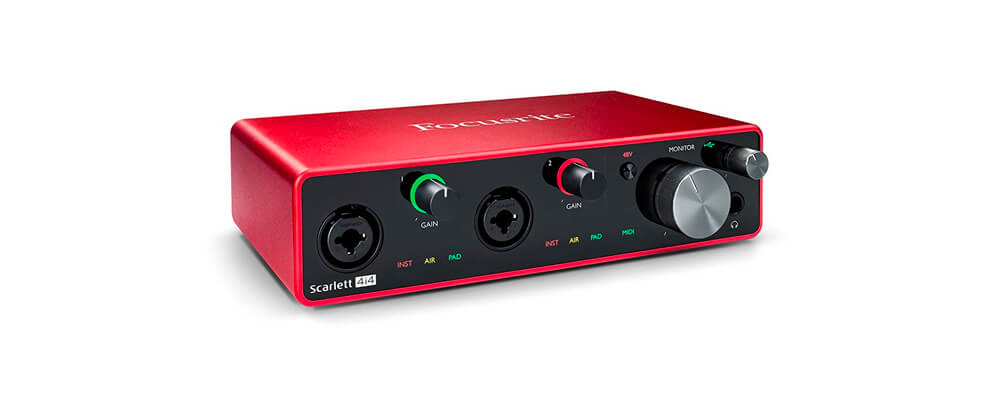 I also use an interface that has 12 inputs and five outputs. I use this for tracking live drums or in any other situations where I need record more than two inputs at once. The major advantage of this interface is that when I am recording a live band, I can send five different mixes to five different headphones or monitors, if need be.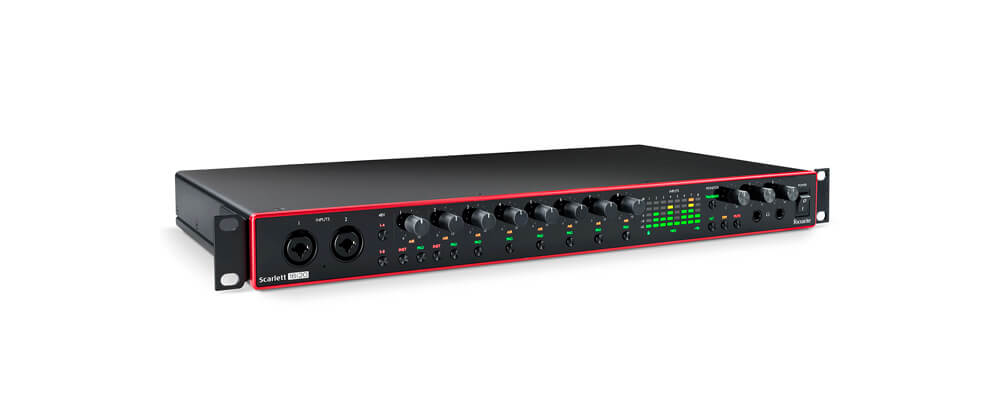 Essentially, when it comes to audio interfaces it really depends on what you need for your studio. You might also want to check out:
What MIDI Controller do you use and how do you make your selection?
Ok, four things to consider when buying a MIDI controller:
Key number
Velocity sensitivity
After-touch
Key weight
For me, these are the most important features. All the additional knobs, faders and pads are a matter of preference. Personally, I have three different MIDI controllers.
The Novation Impulse 61. Super handy and lightweight. Very portable. Has got knobs, faders and pads. 61 keys with a shift octave function. It's velocity sensitive with aftertouch but the keys are not weighted. This is perfect for programming pads and synths. You can even drum in your beats with the built-in pads. You can totally play pianos and electric pianos on it as well. But honestly, pianos and electric pianos need to be played with weighted keys otherwise you are really not going to get the full dynamic range of the instrument.

So, to solve that, I have a fully weighted, 88 key midi controller in the M-Audio Oxygen 88. It is perfect for programming instruments that require wider dynamics. Violins, pianos and drums in some cases. The keys feel great and it also has knobs and faders if you want to MIDI key map any functions to your controller.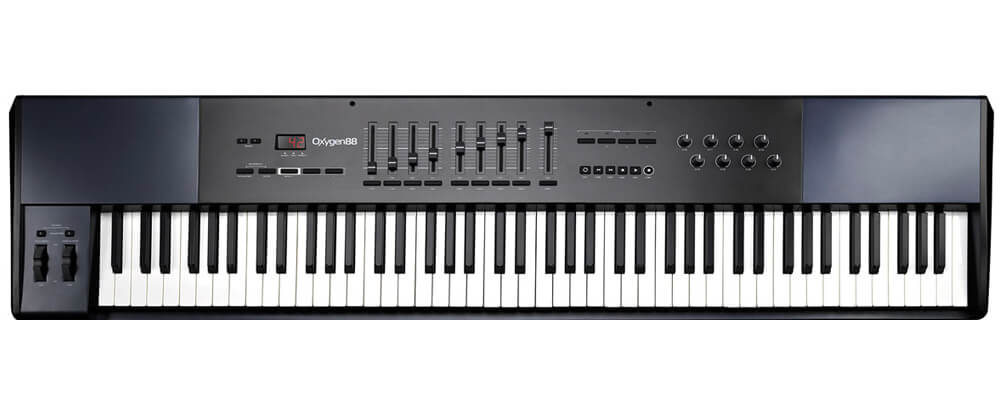 Lastly, I also own an Akai APC 40. It is not a midi keyboard like the others I mentioned. It it's a straight up MIDI controller. Mostly, I use this as mixer in the studio to get a more analogue feel when I am mixing. It has got eight faders, sixteen infinity knobs and dedicated solo and record buttons for each track. Trust me, I am just naming the basic features. I even use this bad boy as a trigger for my live shows. I could write an entire article about it; you need to research it for yourself because this controller is a beast.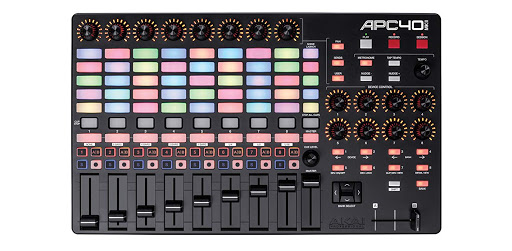 Also, keep in mind that MIDI controllers do not have onboard sounds. You would need to line in the controller to your computer via USB and load up VSTs that come with your DAW.
How about studio monitor speakers?
This is a really deep topic because there are many things to consider when buying speaker monitors. Your room size, your room sound treatment, the dynamic range of the speaker, output power, etc.
Personally, I use a smaller speaker monitor. I like the dynamic range and frequency response and the output power is suited for my room. It is a wide topic with many variables. Its subjective and really depends on your taste. But here are a few studio monitors I have had experience with and highly recommend:
Even when you do find the perfect set up for yourself, you will eventually evolve and want to change a few things here and there. So just have fun with it.
So, speakers are very subjective. Is that the case for microphones as well?
Microphones are subjective too, I would say. But in a completely different sense. I use a large diaphragm condenser microphone that has a 1-inch diaphragm, three different selectable polar patterns, a low-cut filter and wide frequency response. It works for me! But here are some things to consider when buying a mic:
Condenser mic or a dynamic mic? A condenser can capture more details but a dynamic can record louder sources without clipping.
Are you buying the mic to record yourself or are you expecting to record other people as well?
What instruments are you looking to record? Cause you might want to consider a different mic for recording a snare drum (dynamic) as opposed to recording vocals (a condenser microphone usually).
So, with microphones, as you can see it really depends on what you want to record and what kind of sound you are going for. But these are a few mics I would recommend:
It is quite a bit to consider. Anything else you want to add for our readers?
Don't stress about it! Making music should be a fun experience! You will never stop upgrading your equipment, trust me. Even when you do find the perfect set up for yourself, you will eventually evolve and want to change a few things here and there. So just have fun with it. This is a list of basics to just get you started on your pro audio journey and if you have been in the game for some time, this list is a recommendation on other gear you should try out. All the best guys, I hope this information is helpful.
Check out Christian's new track "The Weekend" here:
If you'd like to read about our previous artist features, you can do so over here!