2022 is still fresh off its feet and we've already got great news. Swee Lee has now added Chapman guitars to our roster of brands!

Though still a relatively new player in the industry, Chapman Guitars are already a fast favourite with many due to their fresh approach to guitar creation. If the brand seems vaguely familiar, you might have seen it paraded on multiple online avenues. After all, Chapman Guitars was established by Rob Chapman, a guitarist best known for his popular videos on the internet.
Their instruments are collaborative efforts with the who's who of the guitar world, oft pairing classic shapes with modern electronics and hardware for maximum performance value. After a period of restructuring back in 2017, the entire catalogue was squarely cleaved into two separate lines – Standard and Pro.
Shop Chapman Guitars
Since each line has its own unique characteristics and strengths, we've put together a brief once-over that'll give you a better idea of what they're all about. To fully grasp the difference between both series, we'll also be taking a closer look at two of Chapman's signature models. – the ML1 and the ML3. This one is for all the fence-sitters. Get ready to make your final choice after this article!
Read more: Swee Lee's Best of 2021
Standard Series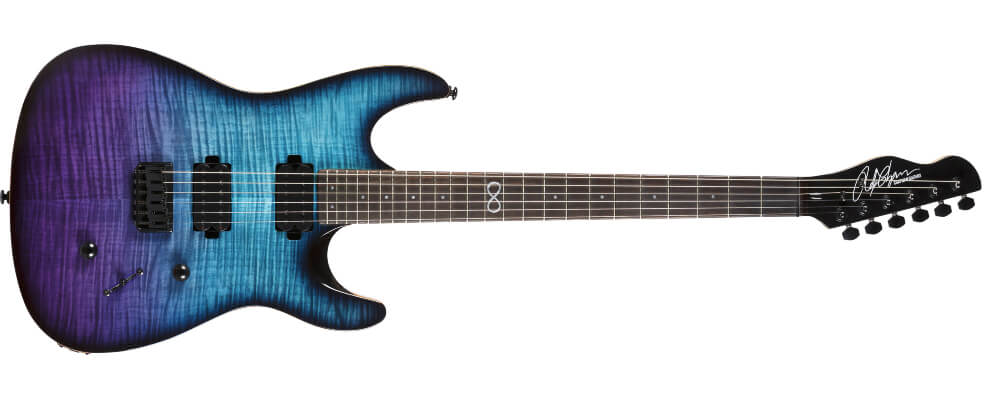 As a rule, Standards incorporate quality parts and features while remaining lightweight and affordable. They're a study in duality, pairing beautiful finishes and colour schemes rarely seen elsewhere with budget-friendly prices. Made in Indonesia, these built-for-comfort guitars are outfitted with great hardware to begin with. This makes them especially popular amongst enterprising types who enjoy customising or modding their guitar further down the line.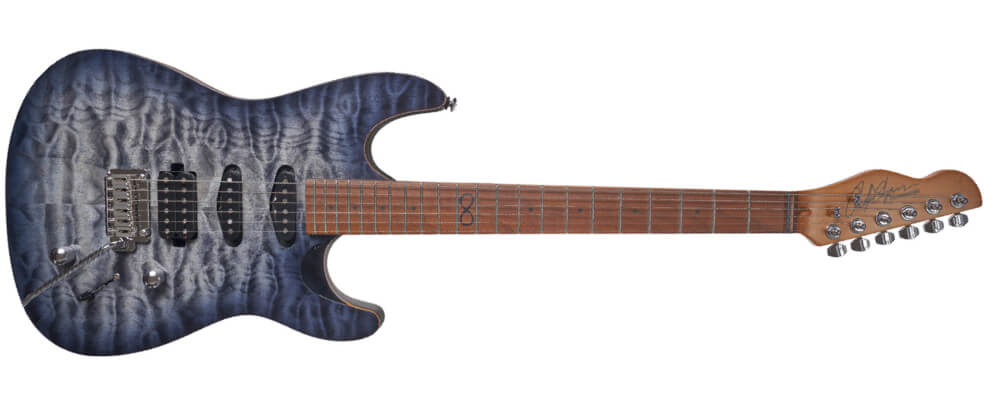 Most ML1s and ML3 Modern models possess flatter, slab bodies with recessed bolted-on maple necks and straight Heritage headstocks. Tuners are either classic closed or locking. When it comes to their hardware, expect nickel frets, strap buttons, Sonorous Zero pickups with ceramic magnets, as well as 3-way blade selector switches.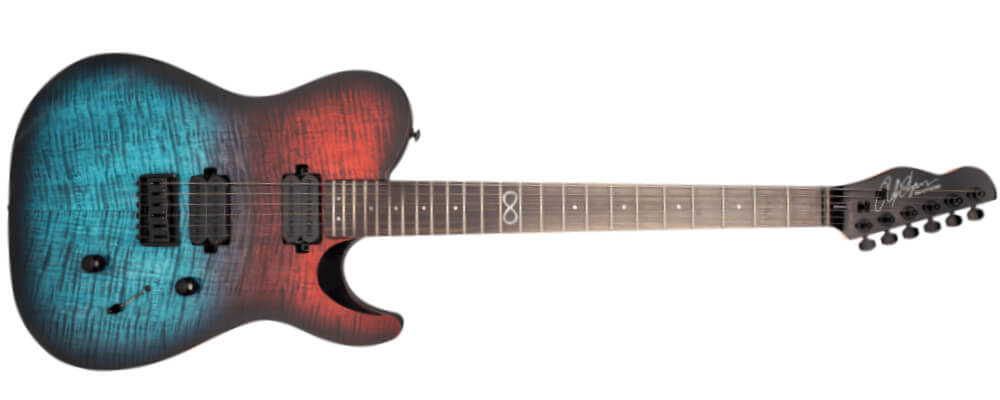 Fret markers are pearl side dots and front dot inlays. ML1 Hybrids are quite similar to the Modern ML1, but have 3 pickups – Venus Witch Zero pickups with Alnico 5 magnets in the neck and middle positions, and a Sonorous Zero in the bridge. They're also the only ones with 5-way blade switches.
Pro Series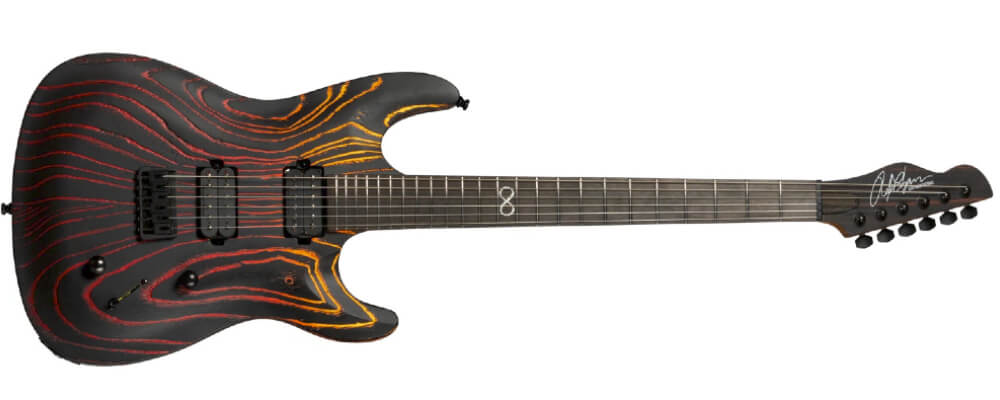 Simply put, Pro guitars are for players who want more of their instruments. They retain all the merits of the Standard, but the extra cash goes towards the integration of premium parts and improvement of construction. As a result, Pros feature high-end hardware and details that subtly but audibly enhance the playing experience. These guitars are manufactured in South Korea, and are typically the choice of discerning players who know exactly what they want out of their axe.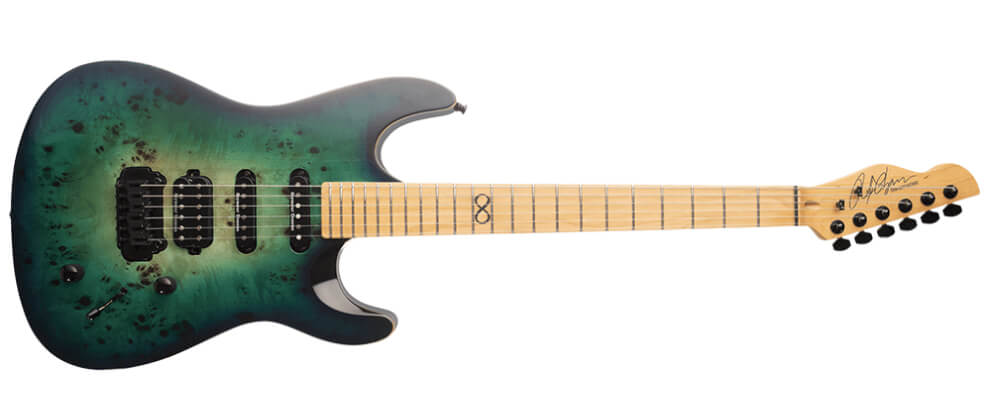 Right off the bat, ML1 and ML3 Pro Moderns add a whole more robustness to their guitars, being neck-through with volute. In addition, they've gone for solid tops with comfort cuts that hug the body, roasted maple necks, and angled Heritage headstocks. There's an overhaul in terms of hardware too, with the addition of stainless steel frets + strap locks.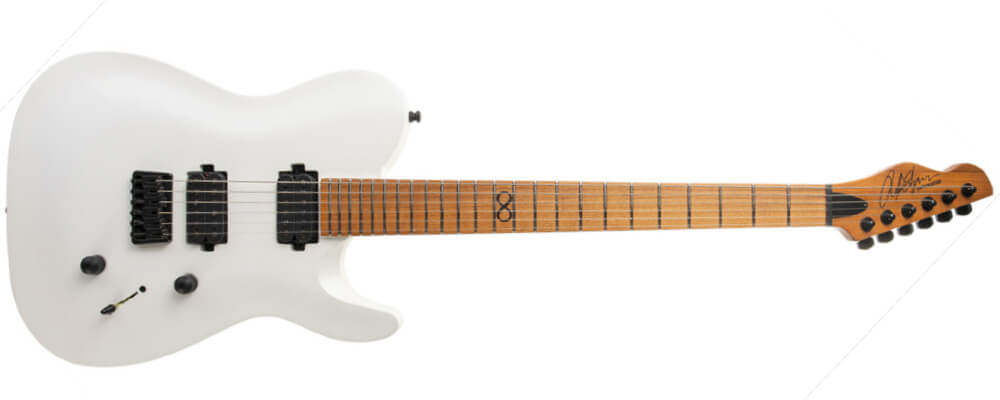 All of the Pros utilise 5-way blade switches. Even the side dots get a glow-up! A glow-in-the-dark upgrade, if you will. Eyeing the ML1 Pro Hybrid instead? You'll be jamming with another SD pickup in the middle position, while also exchanging the angled headstock for a straight one.
---
Think you've figured out Chapman Guitars? Great, 'cause you'll be seeing some of these beauties pretty soon at Swee Lee. Both series have firmly carved out their own niches in the market, and we can't for you to try them out for yourselves!
Shop Chapman Guitars
Chapman Guitars are some of the best-sellers worldwide, so come drop by any of our locations to find out what all the hype is about. And if you can't venture out of the house, our online store has you covered. To avoid that dreaded 'Sold Out' sign, you might want to put your deets on our mailing list. We'll let you know as soon as they arrive.

Read more: 8 Reasons It's Time to Upgrade to a Better Electric Guitar