The good news never stops coming over here at Swee Lee! We just unveiled Chapman Guitars and now we're chuffed to announce that Ernie Ball Music Man instruments are now available at Swee Lee!
We're always looking to bring in top-notch brands, so imagine how stoked we are that Music Man has joined our roster! Honestly, the California company is such a recognisable name in the guitar-verse that most of us are intimately familiar with what they bring to the table. However, if you're new to the brand, here's a brief introduction to the Ernie Ball Music Man brand!
Read more: Swee Lee Welcomes Chapman Guitars
History
Back in 1971, Forrest White and Tom Walker founded Music Man (then named Tri-Sonix), before roping in Leo Fender (Yes, the Leo Fender) as a 3rd partner. The company initially specialized in hybrid tube/solid-state amps, but it wasn't long before they turned their talents to stringed instruments. One of these would eventually become an icon of its own – the StingRay.
In the early 80s, Ernie Ball and his partner George Fullerton were looking for a new venture. They saw Music Man's huge potential and quickly snapped up the company. Soon, the StingRay 5 was launched, and it immediately set the industry standard for basses everywhere. The rest, as they say, is history.
Ernie Ball Music Man's forte lies in its pioneering and innovative designs. As early proponents of active electronics, their craftmanship and manufacturing processes are constantly evolving with the times. After all, you've got to be on the ball to partner with icons like John Petrucci, Eddie van Halen, Steve Lukather, and Dave LaRue. Amongst their many innovations? Active Silent Circuit pickups, Teflon-covered truss-rods, 6 bolt necks, and even apps that pair with each component to fine-tune every facet of your tone.
Made with love in California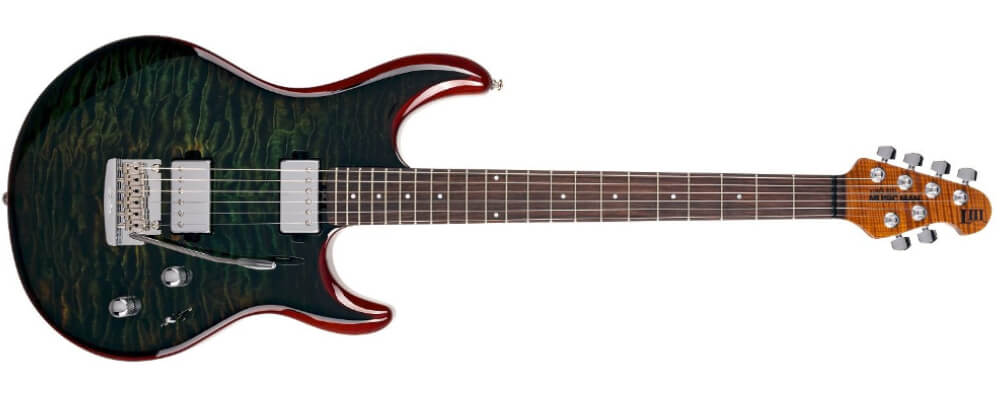 Passionate about the calibre of their works, all Made-in-America Ernie Ball Music Man instruments are designed and constructed on the Central Coast of California in San Luis Obispo. Every aspect of production is carefully monitored to ensure consistency. Right from the beginning, the team sources their tonewoods from highly-qualified suppliers. Each type of wood is assessed for its tonal quality, grain, and general aesthetics. Bodies and necks are scrutinised for weight, before being kiln-dried to ensure that the final product is low on moisture but high on stability.

Signature Instruments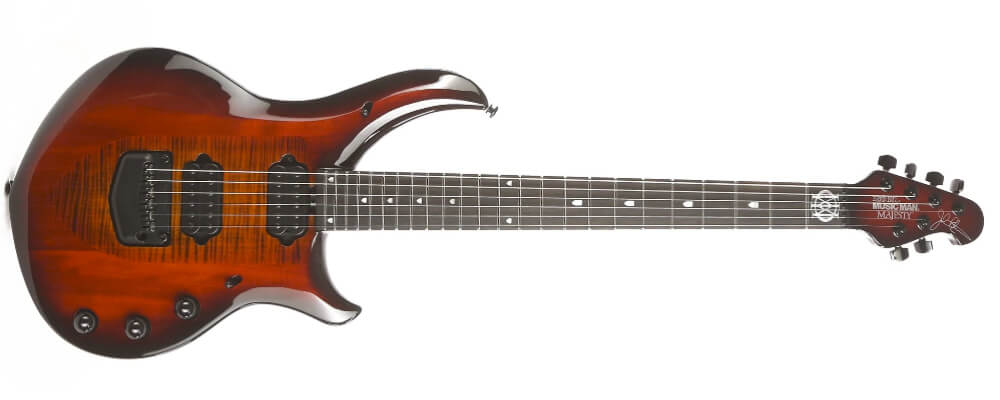 Ernie Ball Music Man has produced many classic models like the StingRay, Cutlass, and Silhouette. But they've also collaborated with some of the finest artists in music to produce signature models that have become icons in their own right. Take John Petrucci's Majesty or Steve Lukather's Luke guitars as examples. These signature axes complement their respective playing styles to a tee, and have frequent updates and releases that make them a mouth-watering proposition for us fans who want to get clued in to their latest tones.

Ball Family Reserve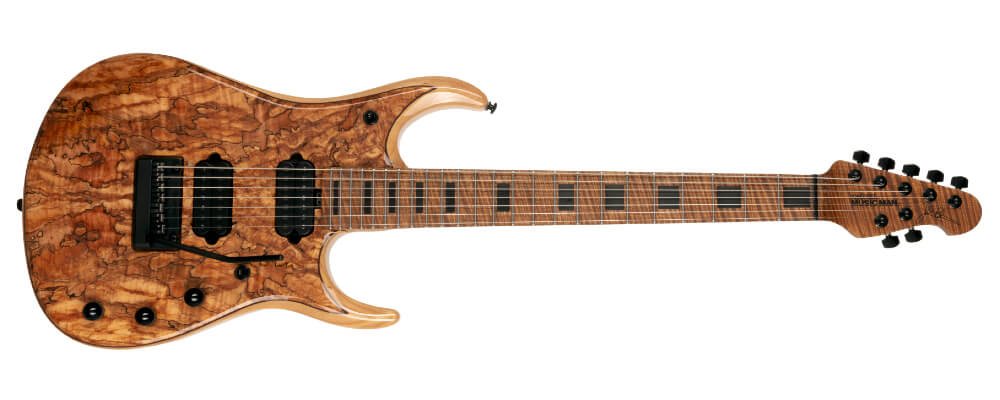 Here's where you'll find the crème de la crème of Ernie Ball Music Man creations. These extremely limited editions were once exclusive models set aside only for close family and friends, as well as artists favoured by the company (hence the term Family Reserve). However, they've now been made accessible to the public!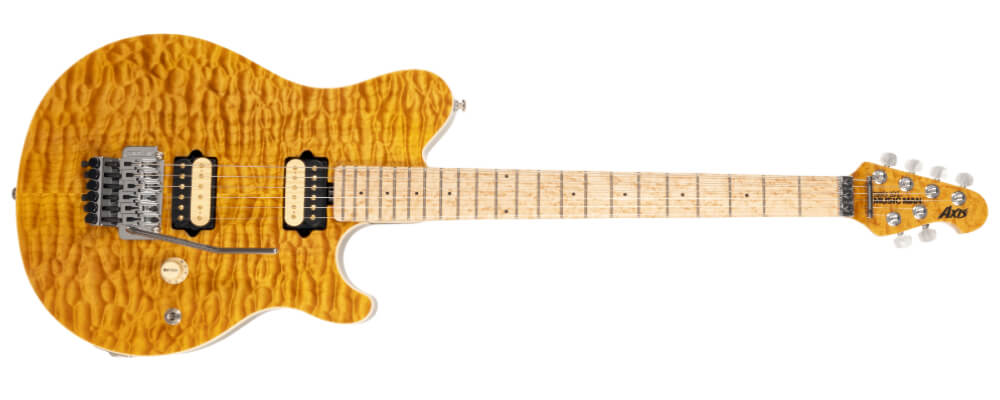 Expect to see premium materials and workmanship like roasted maple necks, quilted tonewoods, hand-fitted bindings, and pearlescent inlays in the mix. Hardware and detailing are also of the finest order. No surprise, these guitars and basses often end up as the costliest of the bunch but remember. You can't put a price on perfection!
Sterling by Ernie Ball Music Man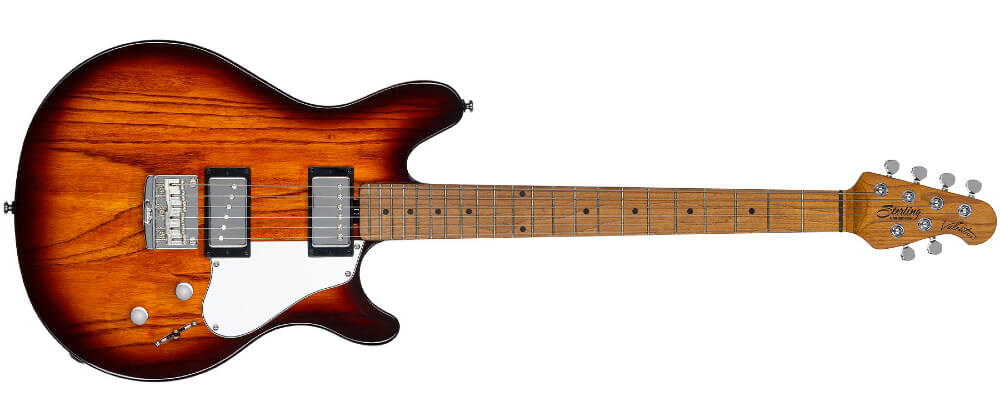 Named after Ernie Ball's equally illustrious offspring, Sterling manufactures relatively more affordable instruments based on Ernie Ball Music Man's regular lineup. Don't be fooled into thinking that these instruments are slouches though! Their US-based team still designs and supervises them to fit Ernie Ball Music Man's exacting standards, so quality is still a high priority here.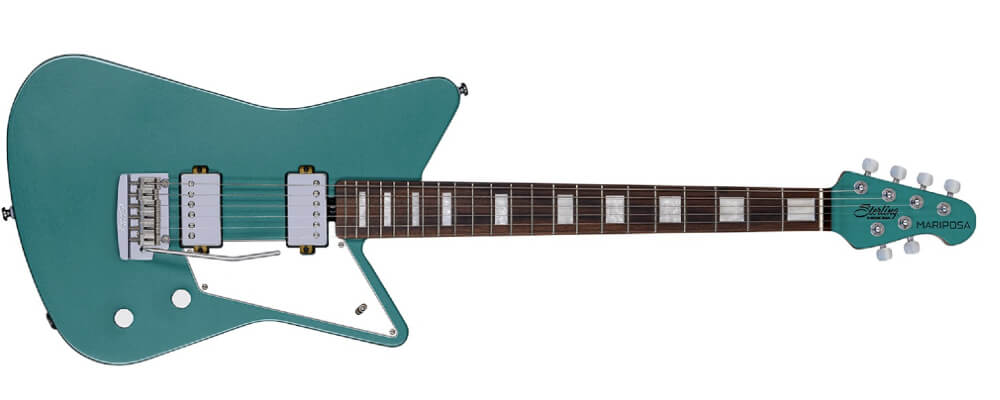 Sterling by Ernie Ball Music Man instruments are particularly suited to beginners who want something that'll carry them way into their intermediate years and beyond, or even serious musicians who are looking for a quality guitar to use as their workhorse instrument.
Accessories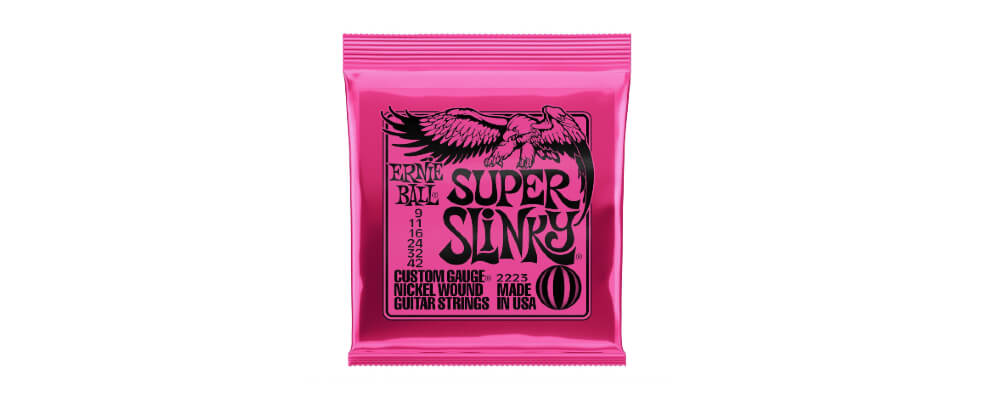 There are so many amazing axes under the Ernie Ball brand name. But, perhaps even more ubiquitous are their accessories. Don't tell us you've never heard of Ernie Ball Slinky (and Super Slinky) strings – they're just as iconic as Coca Cola cans and Milo tins! Almost all the best musicians use them – Jimsg Page, Slash, Paul McCartney, the list goes on. Comfortable to play, their sound and feel are incomparable, bending smoothly to the touch with minimal drop in volume.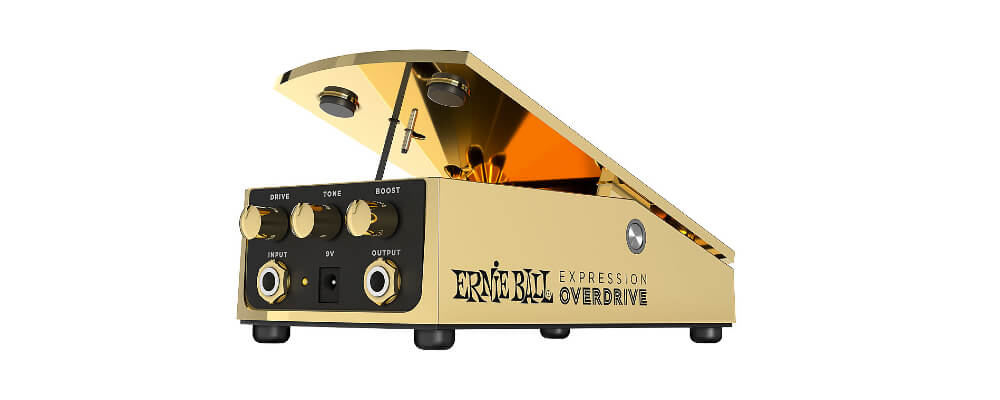 Beyond picks, straps, and odds and ends for instrument upkeep and maintenance, the company produces a select group of acclaimed pedals and slides. Choose from a variety of effect pedals, travel-friendly tools like the Volt Power Supply, or volume manipulating VPJR digital tuners.
---
At the end of the day, it's hard to deny the lasting impact Ernie Ball Music Man has had on the industry. With such an extensive catalogue, it's safe to say that there's something for players of all ages, ranges, and genres here. As fellow musicians, they've got the Swee Lee seal of approval, and we're pretty sure they'll earn yours too.
Don't just take our word for how good they are! Pop into our stores for a few one-on-one sessions or check out what we have in stock at our online store. Be warned though, turnover rates can be pretty high, so be sure to stay in the loop with our mailing list.
Don't see exactly what you're after? Get in touch with us. We're able to help you pre-order and guide you through the process of getting the Ernie Ball Music Man of your dreams!

Read more: Swee Lee's Best of 2021