Tell someone you wanted to produce your own music at home on the cheap 20 years ago and they may have called you crazy. But today, we're truly spoiled for choice – putting together a decent recording set up at home without breaking the bank is indeed a reality. Just ask Tabitha Boon. She's a homegrown composer, arranger, producer and also the founder of Noivil Studios, so she'll know a thing or two about the right gear for us at home.
We met with Tabitha at Swee Lee Star Vista and she dropped a few pieces of advice for budding producers and musicians before picking out some of her favourite music production gear for both at home or in the studio.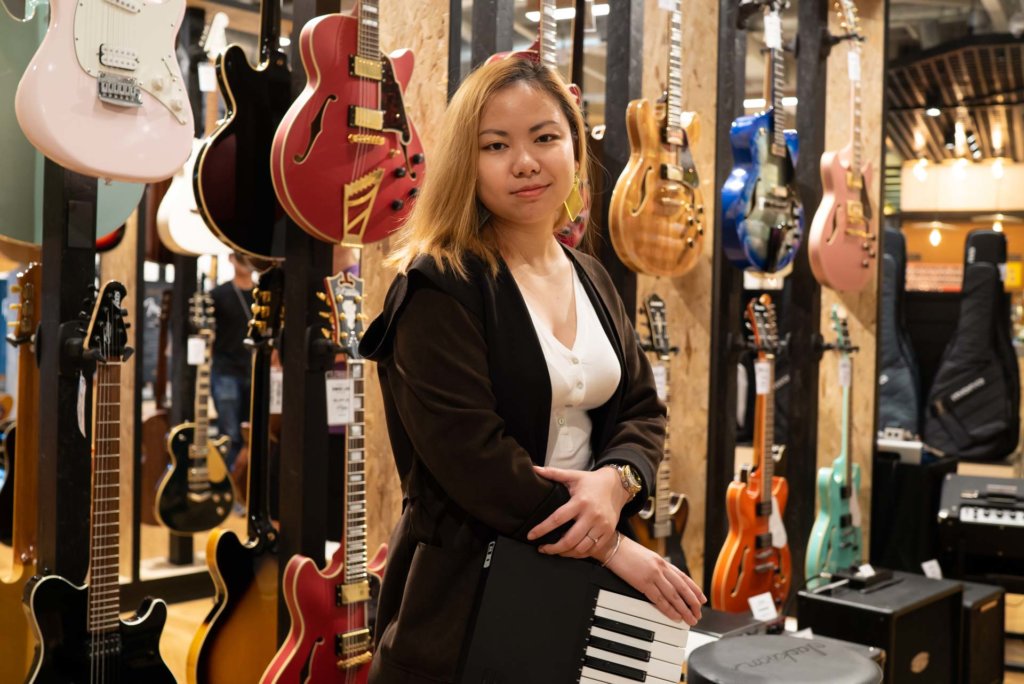 Tell us a little bit about yourself!
I'm a composer/arranger/producer and founder of Noivil Studios. I primarily write cinematic-style music, but also produce electronic and cross-genre works. I am also a guitarist in progressive metal band Test The Divide.
What made you decide to start Noivil Studios?
My team and I wanted a refreshing approach to creating music in Singapore, in a space where different genres and artists could converge and collaborate.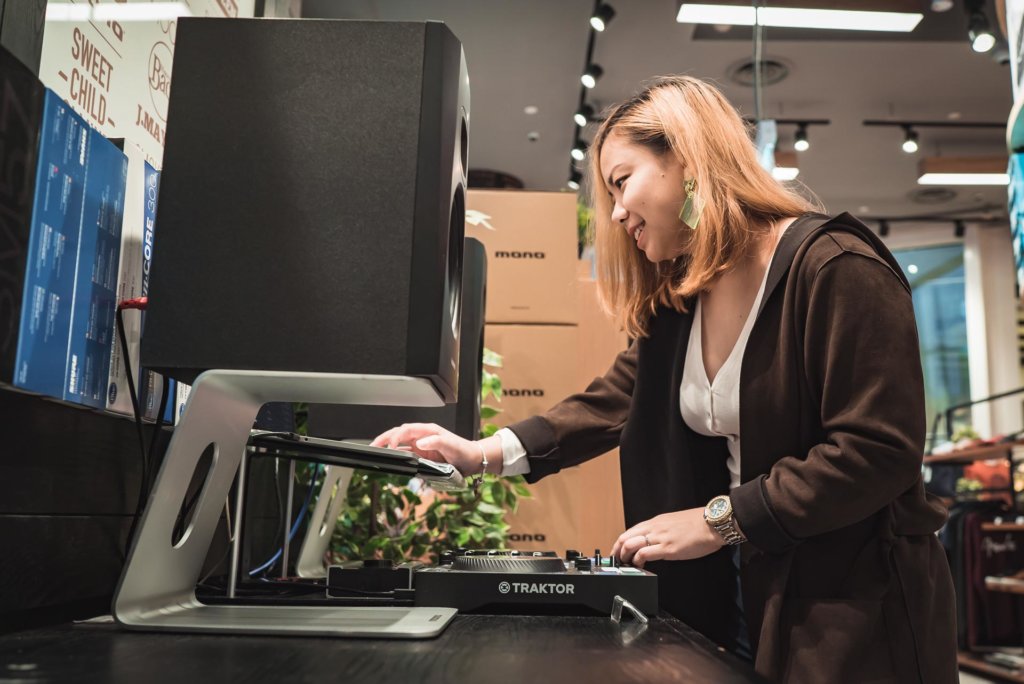 What would you consider a good balance between production skill, talent and equipment?
I consider talent something innate, and that which cannot be trained or increased. However, production and recording skills can be trained and improved. In essence, you can make up for your lack of talent through hard work! As for owning equipment, I feel that it depends on how much money you are willing to spend, but good gear definitely increases your potential. In the words of one of my old lecturers, "a good instrument makes playing music more enjoyable for yourself".
What's a piece of advice you'd give a budding musician who wants to get started recording at home?
Learning to use a DAW will probably be the most difficult and frustrating prelude to recording, but it is a skill that takes years to refine, be patient and you will learn through experience.
Let's move on to recording gear. Could you recommend an Audio Interface that'll fit into a beginner's budget?
A beginner and budget friendly option would be the Native Instruments Audio Interface Komplete Audio 2 as the Native Instruments hardware-software framework is a great starting point for new producers. I started out with the NI Audio 6 with NI Komplete Elements, and it worked great for me on a mac, back when I was churning out demos.

Consider whether you'll be recording more lines, do you need optical outs or extensions? Do you need mic preamps? Does the interface work with PC-Windows or Mac system? Are there plugins that come with the hardware that are very potentially essential in your signal chain? Sit in with other producers and check out their rig!
What about microphones?
It is hard to say when you have enough microphones!
Essential microphones when you are starting out are the SM58, SM57 and SMbeta58a. These are affordable and versatile workhorses that can record vocals and instruments alike.

After you've done a bit more research and testing, I'd recommend trying out the AKG C414XLII Reference Multipattern Condenser Microphone, which are specifically great for vocals and drum overheads.
Monitor speakers are definitely a crucial part of a recording set up. Where can one start?
Monitor speakers are one of the most important parts of your setup so research critically, and always cross reference tracks on different speakers to get a better picture of what you're listening to.
A good starter pair would be the KRK RP5G4 Rokit Powered 5 Generation 4 Active Studio Monitors – it's not too large, good for a home studio, and has a decent frequency response range.
If you want to invest in a good set right away, do consider the ADAM Audio A77X Dual 7 Inch 3-way Powered Studio Monitor A and B – (please note you have to buy the sides separately). My colleague Shaykh (prod. Tabitha Nauser, Astronauts, Gareth Fernandez, Disco Hue) uses these at Noivil Studios as his main mix monitors.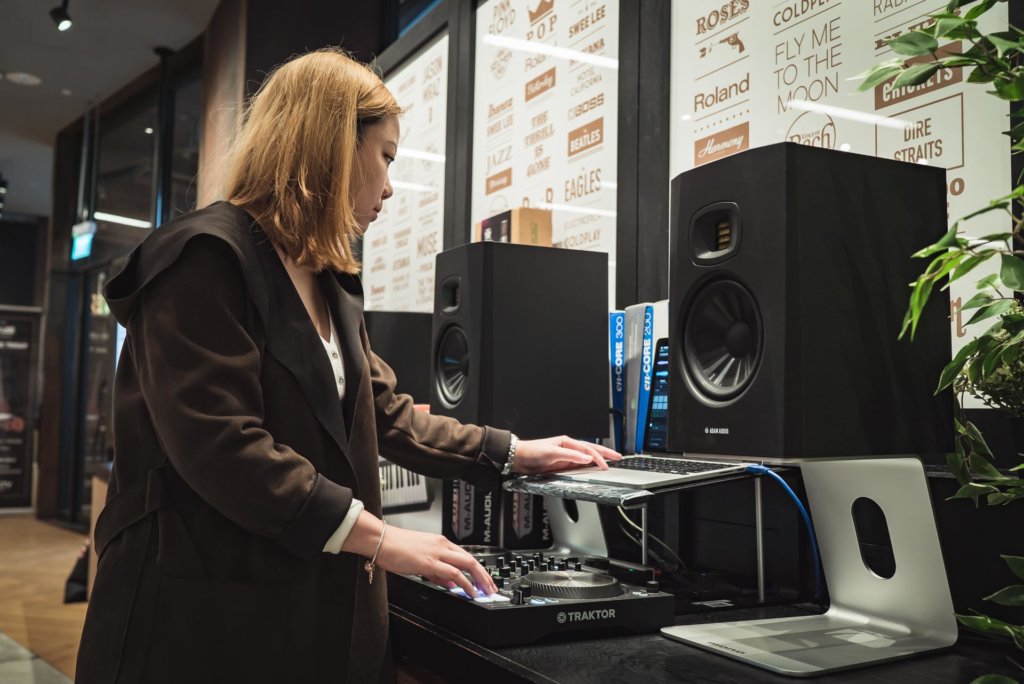 We see many studio rigs having their monitors sit on top of a stand, do you find monitor speaker stands important?

Even if you're working from home, you'll definitely need a good pair monitor stands to help isolate vibrations from your monitors. The MONO Studio Monitor Stands are a very decent investment for someone who's starting out. They're sleek, space saving and easy to use. If you don't have the floor space, these are great monitor stands to consider. I'm hoping that their future editions will include an absorbent material on the top as well!
Let's talk about the tools to create. Pad Controllers are quickly becoming a popular choice for its ease of use and versatility. What are some of your picks?

Chances are if you're starting out, you'd want something straightforward that you can really plug 'n' play, without getting overwhelmed by options and the Arturia BeatStep does embody that. It's a really nifty step sequencer plus controller, and I really like that it's super portable. I think you'd have a lot of fun making beats with this, and in some sense the simpler the product, the more space there is for you to be creative.

I do however, prefer pad controllers on keyboards, just because I like to go for maximum bang for your buck, but the Maschine Mk3 is that one thing I've really, really wanted for a while now. I openly covet Shaykh's Maschine, because it's such a great production and performance tool; I like the touch response, it looks great on your desk and most importantly it interfaces with NI plugins (not that it can't handle non-NI plugins). If you don't foresee yourself getting a keyboard, I'd recommend going with this.
What would be your ultimate starter MIDI keyboard?

The ultimate starter midi keyboard is the AKAI MPK mini MK2; it wins at everything, from having pads, keys, knobs, a joystick control, it's a great size, it comes in many different colours and it's really affordable. You don't need an LCD display on the midi keyboard, UNLESS you want a controller that doubles up as a keyboard, which will be an entirely different beast.
If we're willing to spend a little more?

For something a bit more robust, and if you have a bit more budget, the Arturia Keylab 49 is a great choice. A close second would have been the Native Instruments S49/61 Mk2, because with the NI, you get more streamlined interfacing with NI related plugins, which is very helpful when performing patches with keyswitches and triggered effects. However, I've always found NI's search for aesthetics is outweighed by its functionality. The Arturia has more functions, such as faders and pads, making it more comprehensive as a controller. As a side note I find that you don't really need a screen on a controller (in terms of the NI Mk2 version), which you are usually using right below your computer. 
Something to consider when buying controllers is the key weighting, and how it feels to you – I personally prefer weighted keys, as I like the tactile impact of controlling dynamics while playing, but sometimes these keys can feel more clumsy when executing some synth and electronic patches (but hey Anomalie can do everything with an Roland RD-2000 88-key so go figure).
---
Visit our online store to shop for our range of studio equipment, from audio interfaces to microphones and everything in between.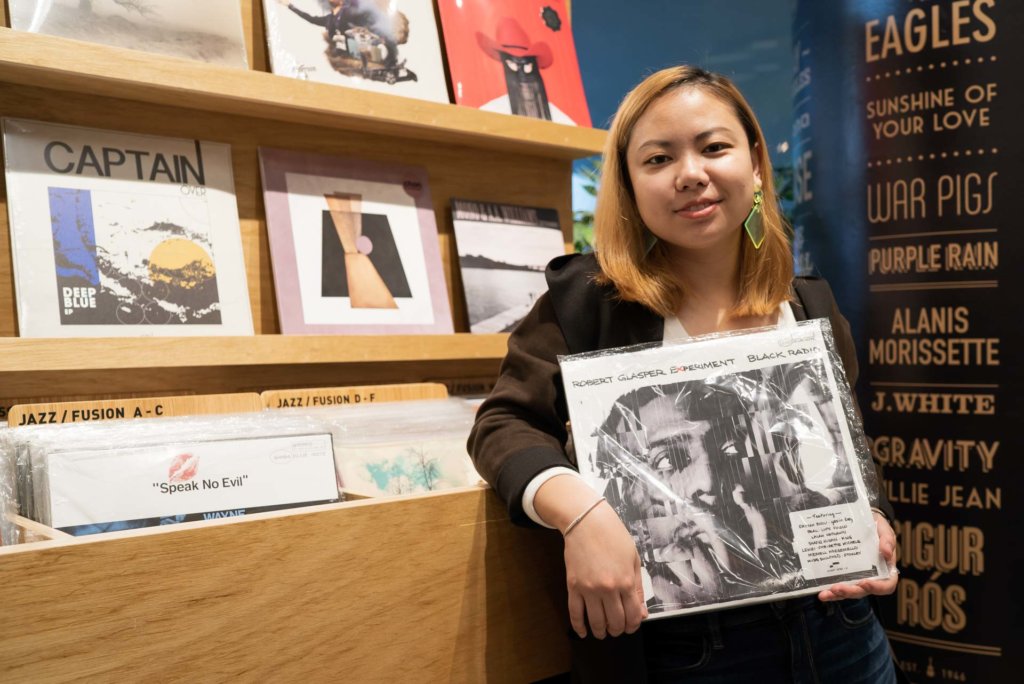 Photo credits: Dusk Low