The name TAMA is synonymous with quality drum sets, percussion instruments, and other related hardware and gear. Since 1964, the company's offerings have remained a mainstay of the drum world, and every year we look forward to trying out their latest innovative yet affordable designs.
2023 brings new additions to fan favourites including Stagestar, Imperialstar, and Starclassic. There are also reimaginings of classic pedals like the Speed Cobra and Iron Cobra. Whether you want to overhaul your drum setup or you're looking to add some helpful touches to your kit, read on to see what TAMA has in store.
Tama Drum Kits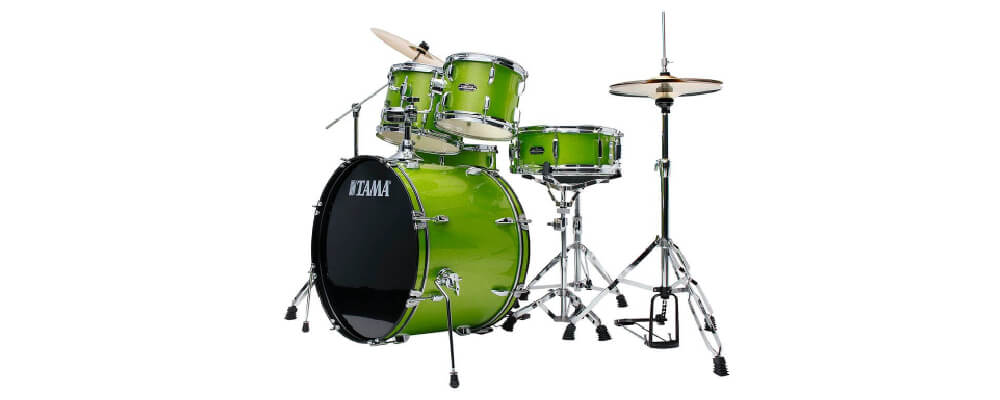 TAMA created the Stagestar to accommodate beginner drummers who want a complete set of drums that won't burn a hole in their pockets. Right from the get-go, the Stagestar prioritises performance with poplar shells and double-braced hardware. Throw in the Omni-ball tom holder that adjusts to any angle you want and you've got the makings of a great all-rounder kit.
The ST50H6 is available in the following finishes: Black Night Sparkle, Cosmic Silver Sparkle and Lime Green Sparkle.
The ST52H6 is available in the following finishes: Black Night Sparkle, Cosmic Silver Sparkle, Lime Green Sparkle, and Sea Blue Mist.
The ST58H6 is available in a Black Night Sparkle finish.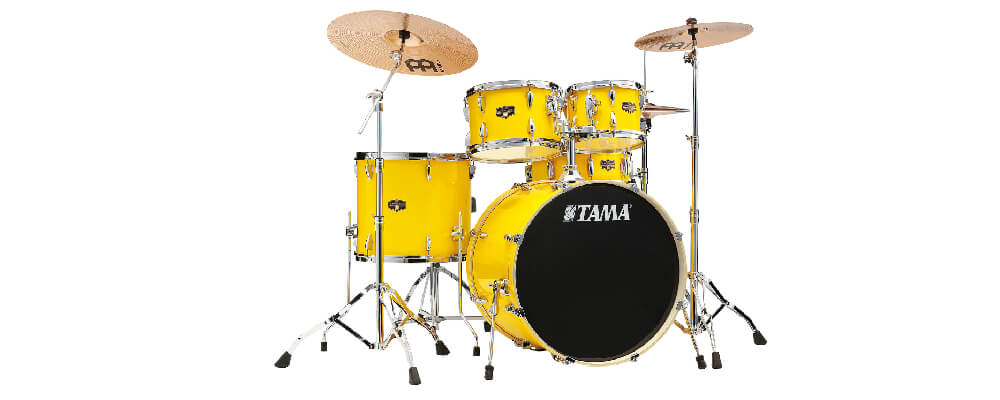 If there's one thing you can bet on with the Imperialstar line, it's that their drums work equally well for both newbies and experienced players. Shells are precisely processed and matched with reliable hardware for fantastic sounds that will blend into any genre you're hoping to experiment with. What more do you need?
The IP52H6WBN is available in a Blacked Out Black finish.
The IP52H6W is available in the following finishes: Burnt Red Mist and Electric Yellow.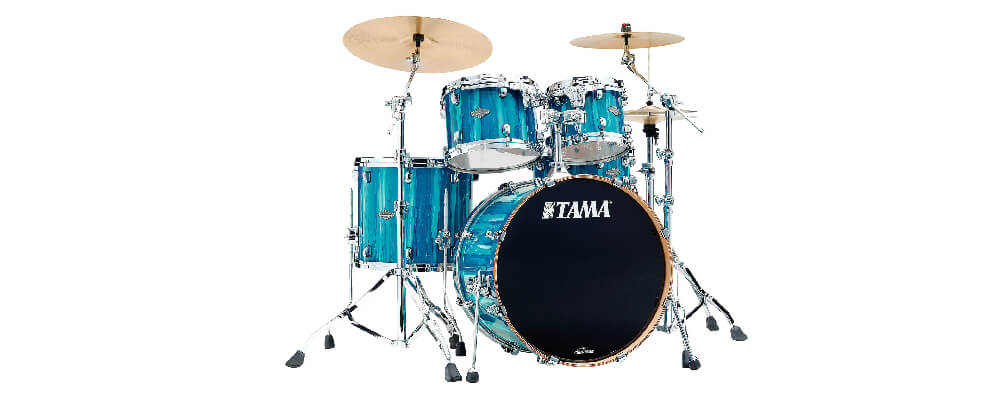 Are you ready to upgrade to a premium drum set? That's where the Starclassic range comes in. These deluxe kits lean towards high-end tonewoods, and this latest Starclassic Performer series is built with a hybrid maple/birch shell. Hardware is also of superior quality, from ball-bearing hinges right down to the Omnithread tom suspension system.
The MBS40RS is available in the following finishes: Molten Steel Blue Burst and Sky Blue Aurora.
The MBS52RZBNS is available in a Crimson Red Waterfall finish.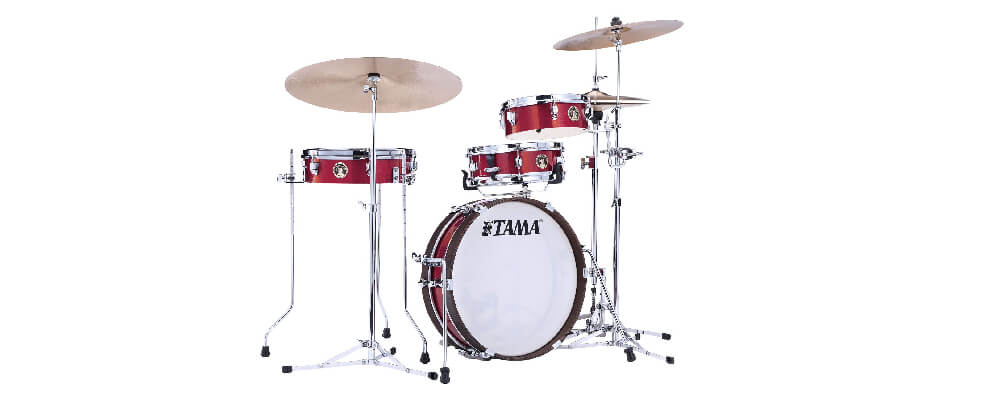 Just like its namesake, the Pancake series creates ultra-flat drums that are a touring drummer's dream. Their shallow build makes them highly portable, as you're able to pack every shell into just one bag. Despite their compact dimensions, these drums deliver a balanced, snappy response with a clear attack.
The LJK48P Club-JAM is available in a Burnt Red Mist finish.
Bass Drum Pedals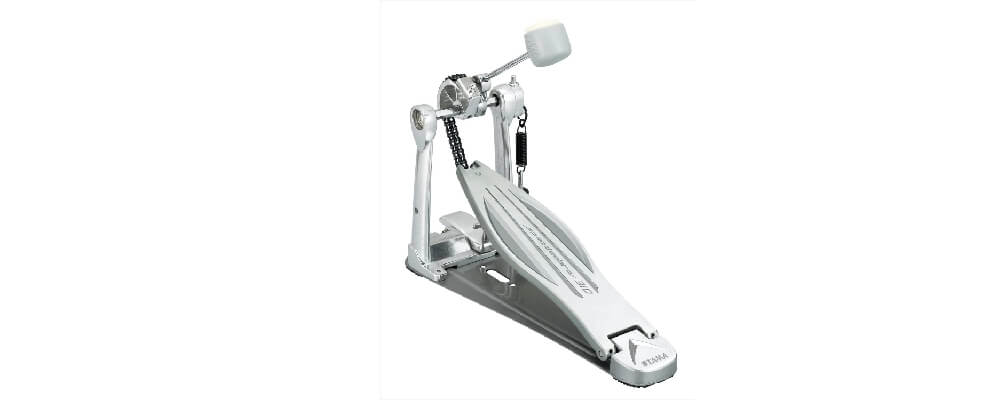 It's all in the title – the Speed Cobra is a swift pedal that accommodates a variety of playing styles. However, its Cobra Coil return spring is designed for quick and precise action, so aggressive drummers that like to hit hard will find this a worthy pick.
The Speed Cobra 910 comes in both single and twin pedal formats, with a Blackout Edition finish.
The Limited Edition Speed Cobra 310 comes in both single and twin pedal formats, with a Black & Copper finish.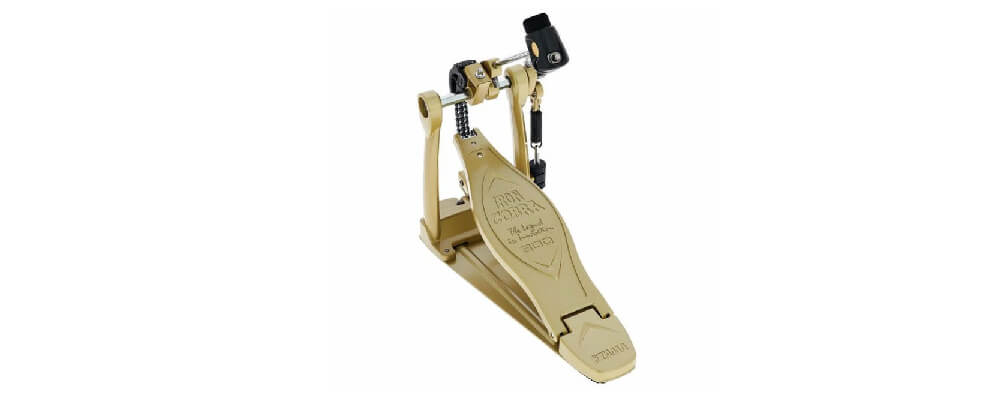 An excellent bass drum pedal is one that adapts to the player. The Iron Cobra 600 does just that, with an innovative Duo Glide cam that allows you to choose your own pedal action. It pivots between the round "Rolling Glide" sprocket for smooth, even strokes, and the offset "Power Glide" for ramped-up speed and intensity.
The Tama Iron Cobra 600 Gold Edition comes in both single and twin pedal formats.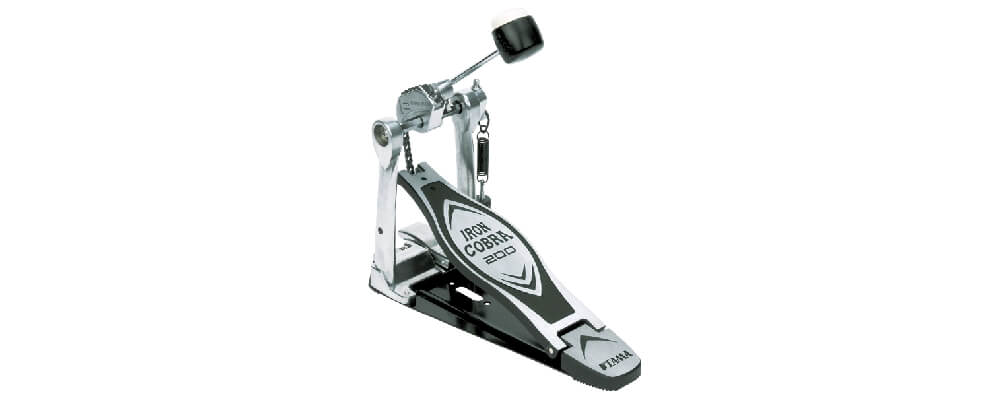 The re-engineered Iron Cobra Power Glide is incredibly responsive, thanks to the LiteSprocket design that's 40% lighter than former Iron Cobra cams. It's also extremely durable, made from a tough 3-piece hinge construction that's built to last for years.
The Iron Cobra Power Glide comes in single and twin pedal formats.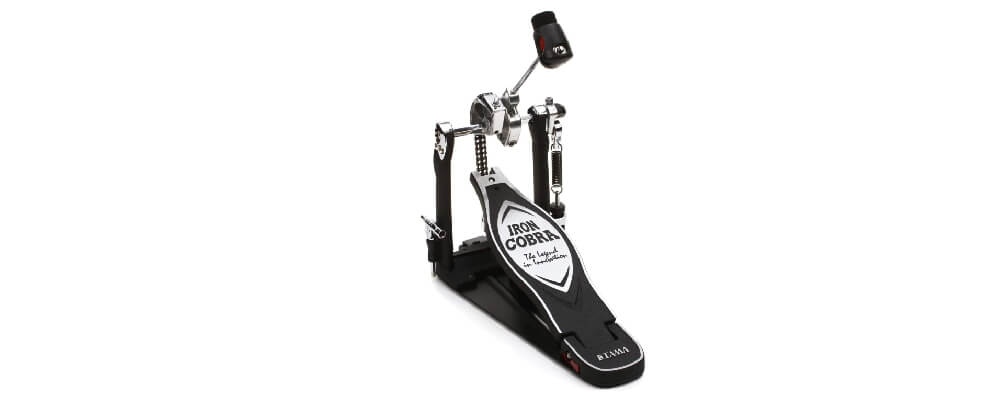 Cut down on friction with the silky-smooth Iron Cobra Rolling Glide. It uses a steel return Cobra Coil spring which instantly presses the footboard back to its original position. You can stomp as fast as you like with this baby, because once the Para Clamp II Pro is in place, your pedal's not going anywhere.
The Iron Cobra Rolling Glide comes in single and twin pedal formats.
Read more: A Guide to Different Drum Shell Materials