Fresh off their latest releases in May, Taylor returns again with new designs and models!
Taylor New Arrivals
The earlier half of Taylor's 2022 lineup saw smaller-sized guitars dominate. Now, the brand is keeping up the momentum with a new line of acoustics better suited for players looking for larger guitars. Between Grand Auditoriums, Grand Pacifics, Big Babies, and dreadnoughts, there's enough variety to sate players of different styles. Read on to find out more about Taylor's latest releases!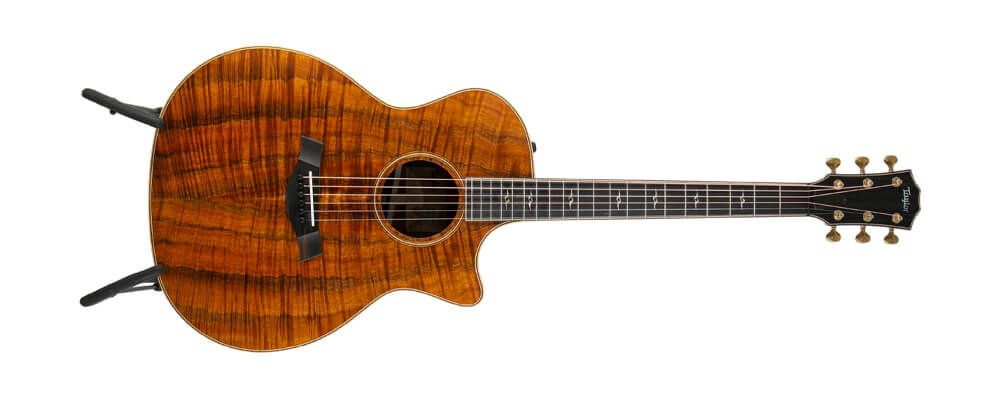 Sourced from Hawaii and known for its unique blend of warmth and clarity, Taylor's prized koa is no ordinary tonewood. With extended usage, the K24ce starts with a bright and compressed tone that eventually opens up into an expanded midrange and snappier higher ends. The 3-section pickup tucked behind the K24ce's saddle is positioned to give your playing unparalleled clarity and pinpoint accuracy along with a polarity switch for quick feedback suppression. Backed up with onboard Expression System 2 (ES2) electronics, plug in and get loud with the K24ce without compromising on its amazing sound.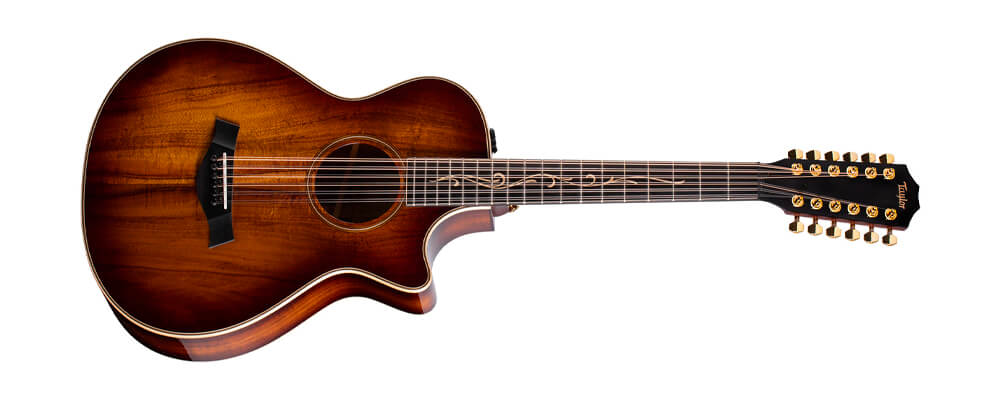 Another koa-hewn masterpiece is the 12-string Taylor K62ce. The K62ce's 12-fret neck joint softens string feel and tension, while boosting tonal warmth. The guitar is also reinforced with Taylor's revolutionary V-bracing pattern which coaxes more sustain and volume from its smaller body such that it doesn't lose out to its larger-sized counterparts. The K62ce's clear and balanced tone layers spectacularly in ensembles, but also shines as a standalone instrument.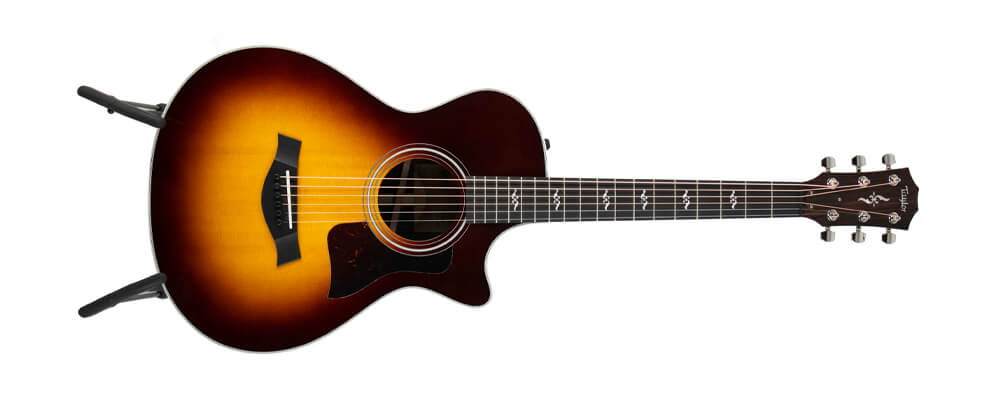 The 412ce-R is an incredible demonstration of Taylor's penchance for quality tonewoods. Its Sitka spruce top goes big on projection with Sitka known for producing high-end sustain and shine. Its Indian rosewood back and sides respond well to soft strumming and fast attacks – flitting between subtle, rich tones and thicker, more rounded tones. The mahogany neck with ebony fingerboards and Italian acrylic Renaissance inlays make for a beautiful playing experience. The 412ce-R's unique tonewood pairing and gorgeous design makes this a well-rounded, all-purpose guitar that will please both agile flatpickers and strummers.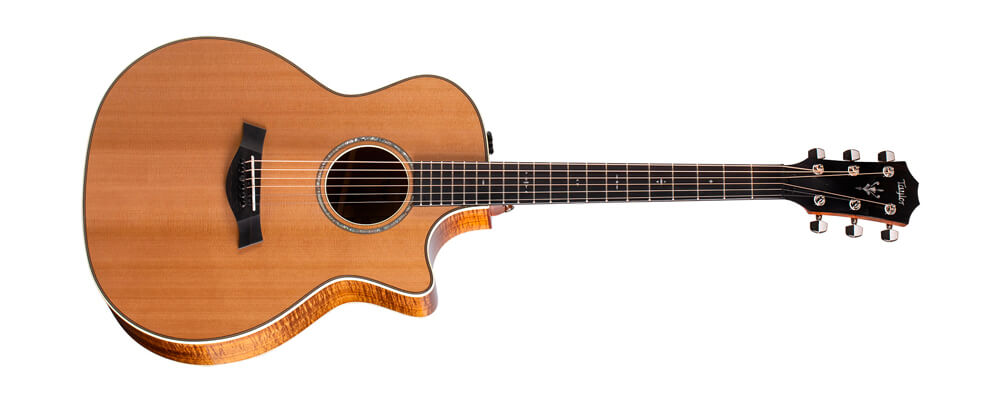 With only 175 units in circulation, the limited edition 514ce is one to keep your eye on. Made with Tasmanian blackwood, the Taylor 514ce's tone profile resembles koa in its midrange focus with a top-end richness similar to that of rosewood. Micarta and African ebony-sculpted bridge and pins enhance string intonation and resonance while a Venetian cutaway provides players easier access to upper frets. Finally for an added touch of luxury, the 514ce's sleek ebony fingerboard shimmers with one-of-a-kind 500-series Century inlays.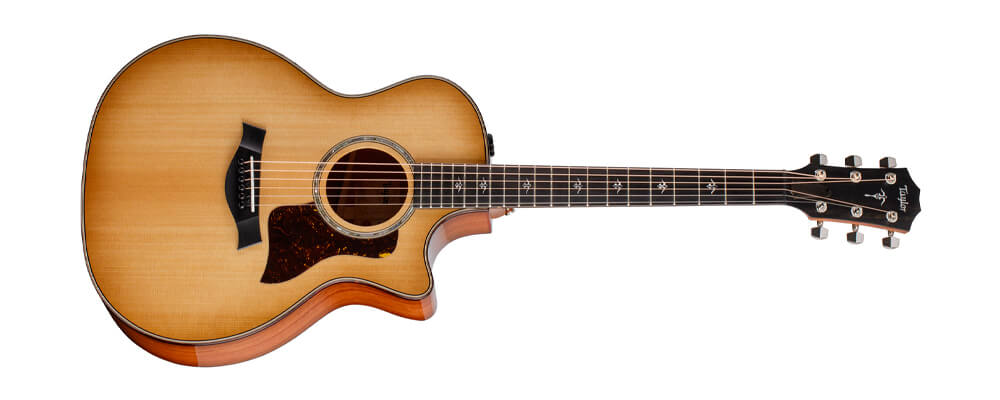 A reimagination of Taylor's 500 Series, the 514ce is a masterclass in guitar design. Sustainably sourced from citybound forests, the guitar's Californian red ironbark back and sides yields a honeyed and complex tone that make it a sound choice for the stage and studio settings. A thoughtfully roasted torrefied Sitka spruce top complements the red ironbark – a nod to the attention to detail put in 514ce's craftsmanship. A snazzy Florentine cutaway detail completes the assemblage, along with "Aerial" inlays and ebony binding atop the ebony fingerboard.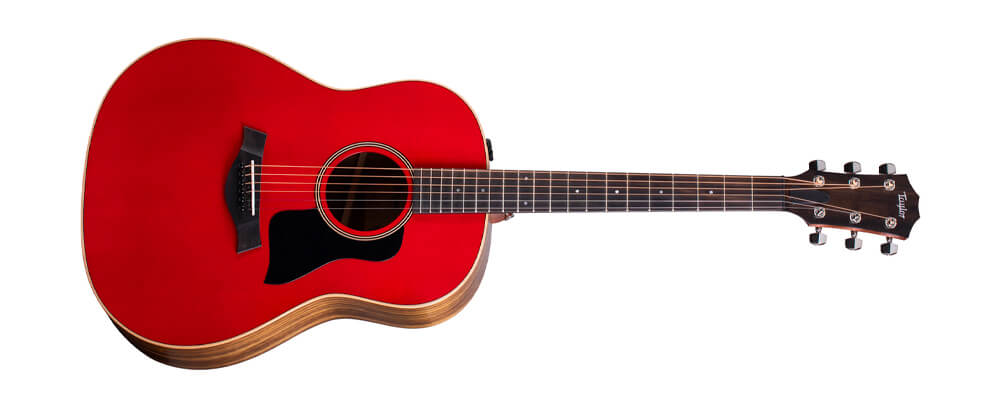 This limited-edition American Dream is from Taylor's US-made range. Featuring back and sides of solid ovangkol, the African tonewood shares the warmth and brilliance of rosewood, with added presence in its midrange. Enhanced with Taylor's V-Class bracing, the AD17-e comes with greater volume, sustain and more in-tune sound. Gigging musicians will be especially pleased with the AD17e's Grand Pacific shape. The sloped shoulders croon with silky top end and rounded bass, while the larger lower bout supplements resonance. The result? A loud and balanced tone that sits well in acoustic sets and live band settings.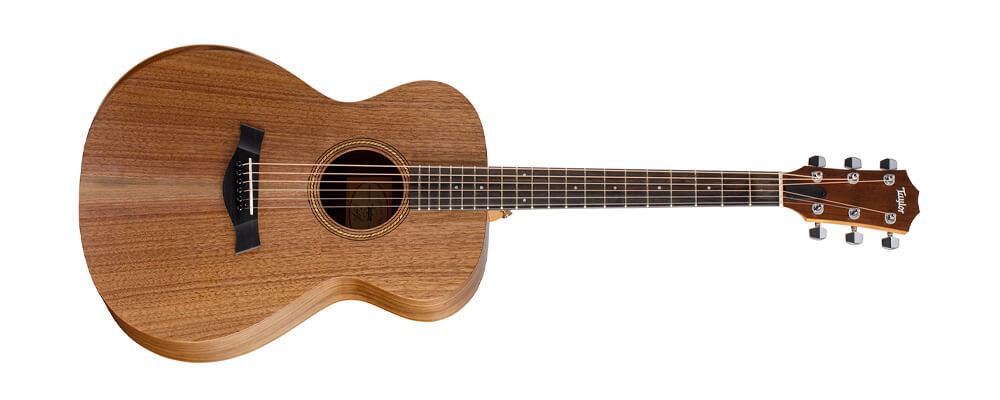 A spin on Taylor's beginner-friendly guitar, the Taylor Academy now comes with an all-walnut body construct. This beautiful body reduces overtones, defines midrange and draws out high-end sparkle. Its built-in armrest softens contact between the arm and instrument, making for an easier playing experience. Plug it in and experience the ES-B electronics system with separate volume and EQ sliders to level up your playing and customise your desired soundscape. Coming in a variation of sizes, skew smaller with the 22e Grand Concert, or take on the more substantial 20e Dreadnought.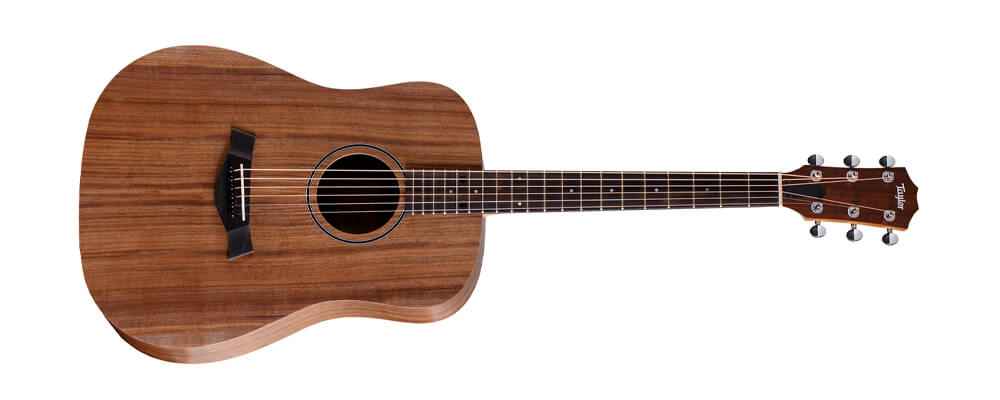 Despite its name, Taylor's Big Baby is a powerhouse that rivals any other larger guitar. Made with a winning combination of tonewoods, the Big Baby features walnut back and sides with a Sitka spruce top and a maple neck with an environmentally-friendly Crelicam ebony fingerboard. The result is a cult-favourite guitar with warm-lows and shimmering highs. The Big Baby also comes with an option of onboard ES-B electronics. This natural-sounding system closely resembles the behind-the-saddle design of the notable ES-2 pickup, and comes with both a built-in preamp and tuner that last for up to 300 hours when fully charged.
---
There's a reason why Taylor Guitars remain a favourite of musicians everywhere. Masterfully designed and crafted, each piece is made to withstand the test of time. With various models available, hopefully you'll be able to find one that fits your needs!
Taylor New Arrivals
Most limited-edition Taylors fly right off the shelves in all stores. So if you're afraid of missing out, there's always the quick convenience of our online store. Sign up for our newsletter at the same time! It's where we keep you informed of gear releases, great bargains, and more good stuff.
Read more: Guitarology 101: Acoustic Guitar Body Shapes