Today's musicians are spoiled rotten. With the number of fresh releases Taylor Guitars sends our way, how could we not be? Every time their acoustics enter the market, every guitarist updates their wishlist. This year is no different. Eight – count 'em – eight fresh offerings are hitting Swee Lee in 2022! When we say there's something for everyone here, we mean it.
Shop Taylor New Arrivals & Restocks 2022
Before heading into the one-on-one session, here's what to anticipate. Smaller-sized guitars are still all the rage, so the brand's stepping up with five guitars in the GT and GS lines, along with a Grand Concert. The Deluxe series gets a limited edition top-up too. Then there's the showstopper of the octet – Taylor's first all-maple guitar. Enough of our yammering, let's check out what's new.
Read more: Why Everyone Should Own A Travel Guitar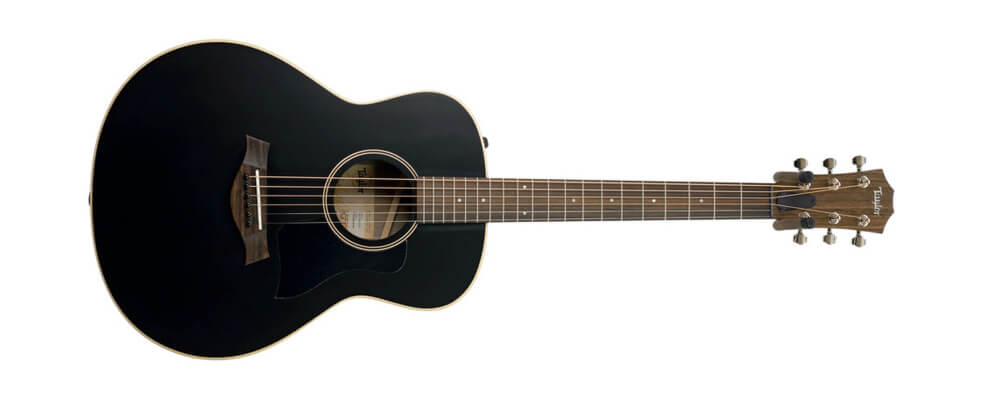 Taylor launched their Grand Theater shape in 2020. 2 years later, this petite powerhouse is still one to beat. The GTe combines the comfort and playability of a smaller-scale instrument with the amplitude of a full-sized guitar. It's all about the bass response – all thanks to their proprietary C-class bracing pattern. Off-centre and cantilevered, their innovative bracing keeps things tight without sacrificing flexibility. At any rate, you're getting big, big volume and heaps of warmth from the walnut back and sides. Expression System 2 (ES2) electronics are there when you want to flex that sonic dominance through speakers. With sound-shaping controls and a three-section pickup on your side, expect lifelike acoustic tones whenever you're plugged in.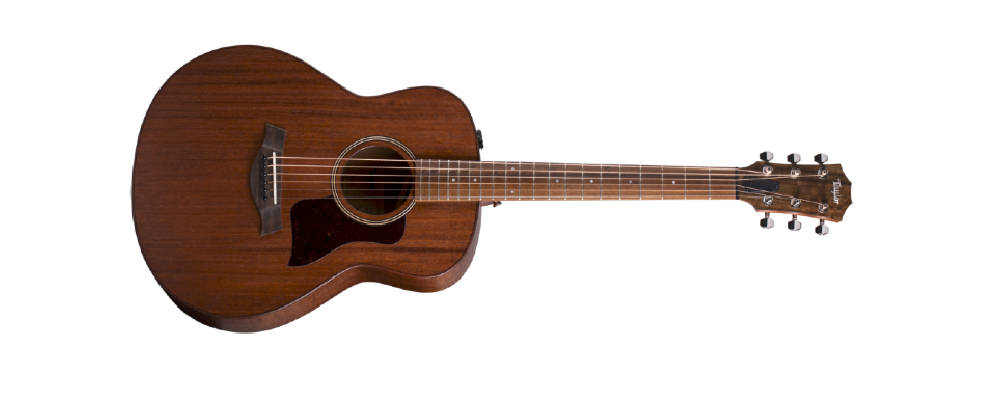 Just like the Blacktop, this acoustic-electric seems to do everything with effortless grace. Not only is the all-mahogany build elegant in its simplicity, but it also imparts each note with a pronounced, open sound. From fingerpicking to strumming, all styles sound at home with this rustic guitar, particularly if you're blessed with a delicate touch. As always, the C-class bracing does wonders for sustain and intonation. Pair that with the softer string feel that a decreased scale length brings for agile runs with maximum projection. The environmentally-friendly eucalyptus fingerboard adds a hint of snappiness that you'd normally only hear in ebony.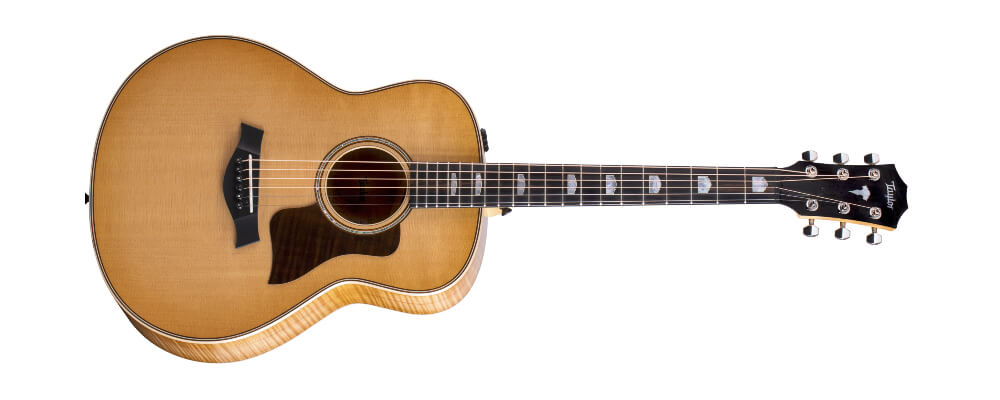 Another GT? You bet! This limited-edition model distinguishes itself with a few snazzy features. First up, a double dose of Sitka spruce and figured maple. Two tonewoods are handpicked for crystal clear amplitude. Second, stunning mother-of-pearl and ivoroid inlays trailing down the West African Ebony fingerboard. From then on, you're swimming in familiar waters. The quintessential Taylor sound in a bite-sized package. Its built-in ES2 electronics play up the multifunctional vibe. Master volume control, tone settings, and even a discreet phase switch for feedback suppression.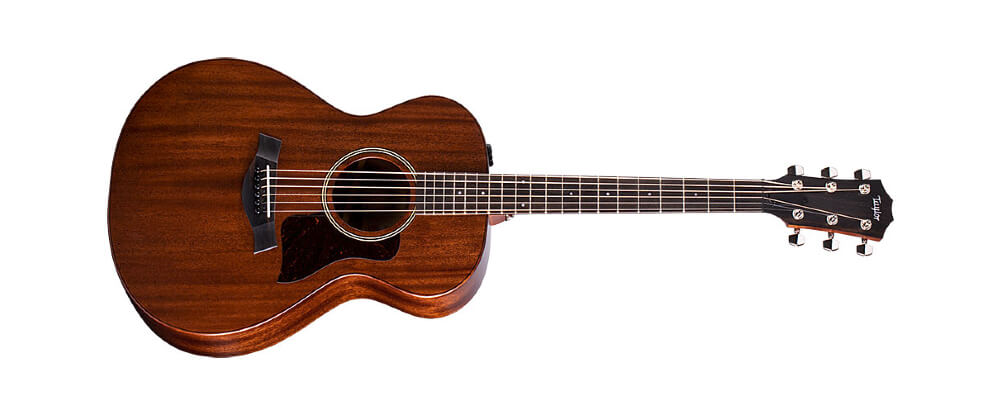 Bob Taylor and Andy Powers had a goal when creating the American Dream line: ensure that almost everyone can afford a USA-made Taylor guitar. Call it premium without the price tag. With the AD22e, what you're (barely) paying for is a solid mahogany-sapele construction. Rustic, mellow, and heavy on the harmonic stacks, it's a tone that stands out in a crowd. Its smaller Grand Concert design is a marked departure from the rest of the series. You're in line for a balanced sound that doesn't overdo it on lows and overtones. Another top-notch feature? V-Class bracing that typically features on the costliest Taylor models. The end result? Increased sustain with hearty dreadnought-style output.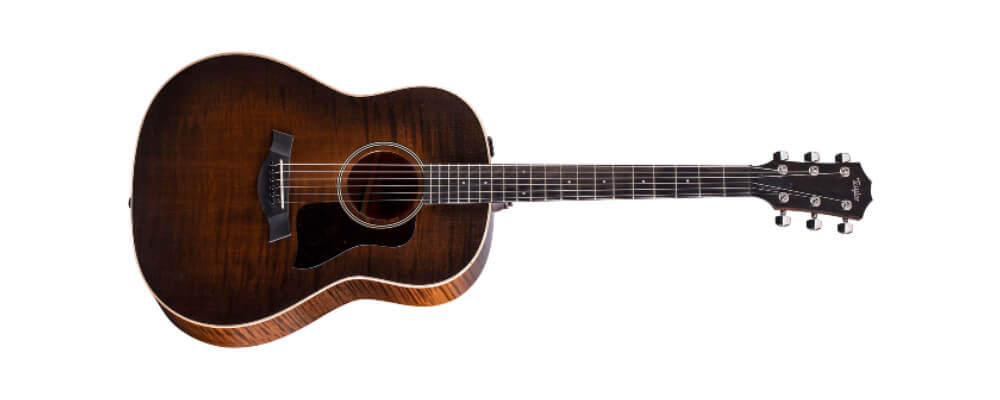 Honestly, the AD27e can speak for itself. Or rather, sing for itself. Taylor's foray into an all-maple instrument is visually and audibly magnificent. Burnished flaming maple has a voice entirely its own. In this case, it's punchy, vibrant, and rich as heck with a snappy response. Its dramatic presence owes a lot to the Grand Pacific dreadnought shape. Slope-shouldered and large-bottomed, it works equally well for gigging and studio work. Befitting its cream of the crop status, the AD27e is outfitted with V-Class bracing, which smoothens out harmonic distortions between strings and keeps chords pitch-perfect.
Bonus: Limited Edition Taylor Guitars
While these guitars aren't their latest axes for 2022, we've just received a shipment of limited edition acoustics from Taylor Guitars too. Be warned though, they're mighty fancy!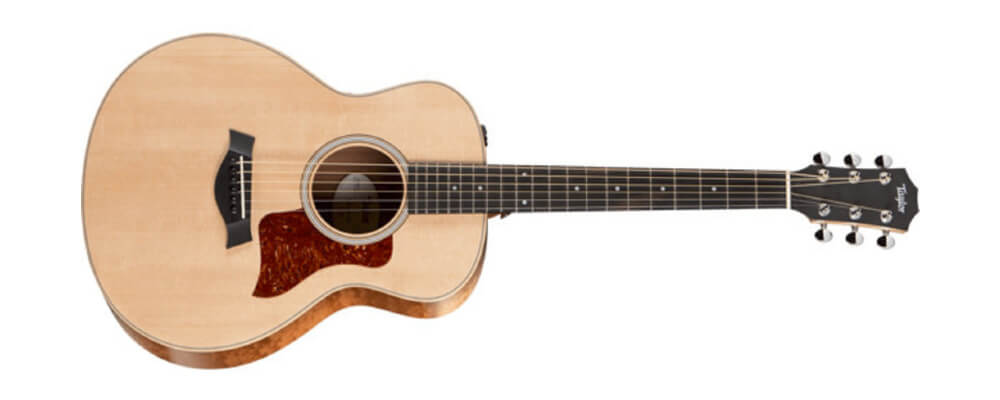 Don't downplay the GS Mini-e by calling it a tiny version of the Grand Symphony. It's an award-winning guitar through its own merits. Fans adore it for numerous factors. For starters, its petite stature makes it infinitely portable. Furthermore, it isn't afraid to announce its presence. This little loudmouth gets a helping hand from Expression System-B electronics. Eschewing conventional under-saddle piezo transducers, Taylor's gone with a behind-the-saddle pickup instead. Inside, three perfectly calibrated and positioned piezo-electric sensors work in tandem with the fiery custom preamp. Its sound is full, dynamic, and beautifully articulated. Did we mention that this is also the first time quilted sapele has been used on the GS Mini format?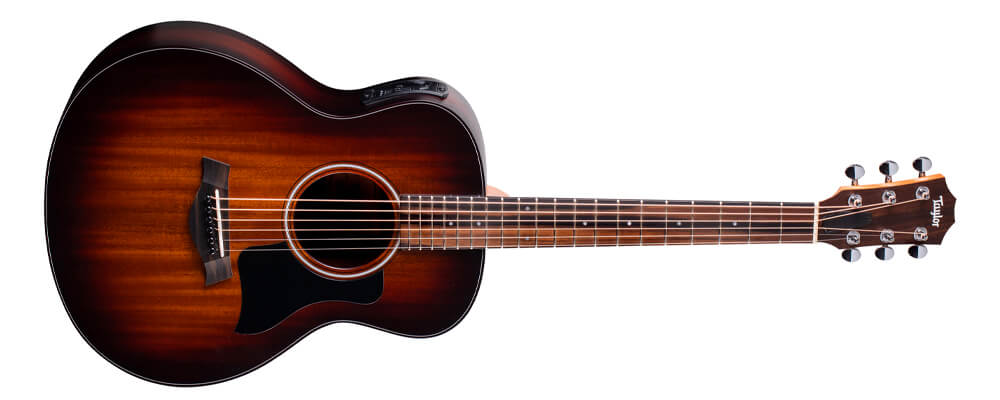 At just over 36 inches in length, the GS Mini-e was built for travel. While you're on the road, prepare for everyone to ask you what you're playing. Tell them it's a solid mahogany top and Indian rosewood back + sides design with an exclusive Shaded Edge Burst finish. Make sure they get a taste of the warm, rich sound tinged with just the slightest hint of smokiness. Onboard ES2 controls are there for added pizzazz, though clean tones are equally sublime. And if you really want to impress, the shaded edge burst makes for an eye-catching design.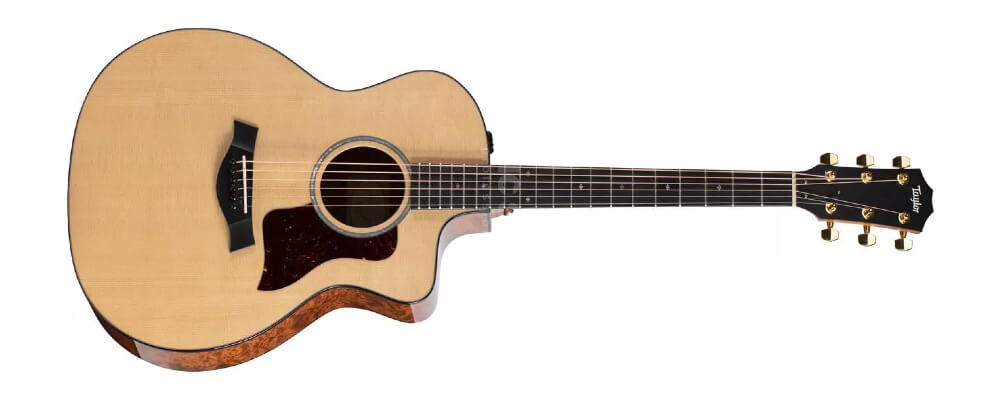 The 214ce Grand Auditorium is Taylor's spin on the popular concert body style. The narrower waist isn't just sleek and stylish, it pumps up the single-note definition and adds treble sizzle. A swooping Venetian cutaway furthers access to upper frets. With all that attention to detail, is it any wonder the 214ce-QS's tonewoods were meticulously chosen? Not only does the quilted sapele body (a unique feature for the 214 range) look attractive, its ringing open sound goes well with spruce's articulate tones. Filter those shimmery top-ends through the ES2 electronics system to give your ears a real treat.
---
Well, it looks like Taylor's knocked it out of the ballpark again. Which one can you see on your guitar stand in the near future? Whatever your choice, one thing is for sure. These well-crafted instruments will be talked about for years to come.
Shop Taylor New Arrivals & Restocks 2022
Still sound too good to be true? Well, once you're done pinching yourself, come meet these beauties for yourself at Swee Lee stores. If you're the type to sleep on your decision beforehand, our online shop is probably more your speed. While you're there, sign up for our newsletter. We've got plenty more dream-worthy items waiting just around the corner.
Read more: Guitarology 101: Acoustic Guitar Body Shapes