Days will soon arrive when we'll be jetting off again for one reason or another. And let's face it. Being far away from your guitar is torture. Drowning in your loneliness, a travel guitar starts to sound like a sensible purchase. However, you're not one to make hasty decisions. For starters, perhaps you've already got a perfectly adequate instrument at home. Maybe you're watching your bank account. Or you just don't see the point in its niche-ness. Is it really for you? Of course! Everyone should own a travel guitar.
Shop Our Travel-Sized Guitars
First, a brief intro to travel guitars. Also known as traveller or backpacker guitars, their name says it all. While they weren't as common as standard-sized guitars in the past, travellers are really making a splash in today's market. More and more brands have been coming up with their own version of acoustic and electric travel guitars.
So, why should you get a travel guitar? You want reasons, we'll give you reasons. It goes without saying, but you'll have to read on to find out what we mean. Let's dive in!
Read more: Guitars, Basses, Ukes: It's Time to Learn a New Instrument
Portability
A "no duh" reasoning. Ultra-portability is the travel guitar's main design feature, after all. Small enough to fit in a knapsack or aeroplane carry-on. Lightweight, so you don't get tired of toting it around. It does what your average-sized guitar can't – it makes the journey with you.
Beginner-friendly size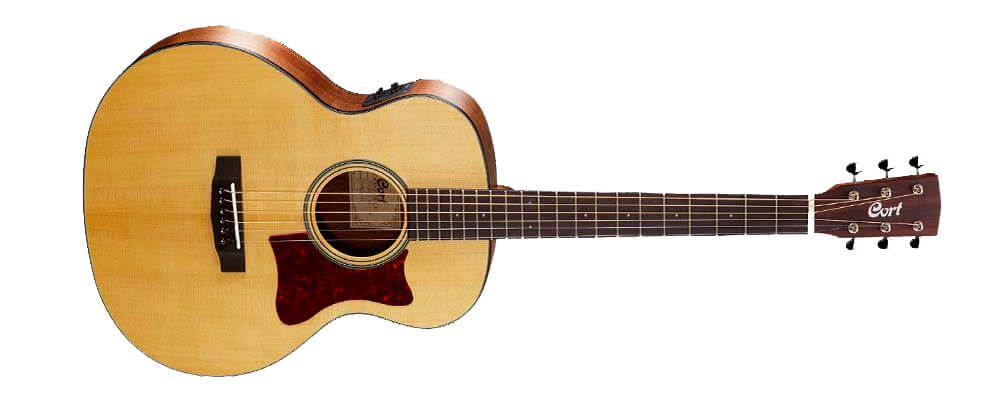 One common complaint among novice guitarists is how wide the neck feels. Chord work and fretting become unwieldy, frustrating tasks. Travel guitars tend to have thinner necks, making them easy to manoeuvre. This is especially true when they're equipped with smaller-scale fretboards. Half the battle is won, and newcomers won't be discouraged from continuing with their lessons.
The same logic applies to younger players or those with tinier hands. Don't assume that children are only suited for recorder rehearsals. With a petite guitar, they'll get to join in on the fun during family vacations too. It's excellent prep for when they'll be able to wield a full-sized instrument.
Think you're too experienced for a travel guitar? Think again. ¾-sized guitars have become increasingly popular over the past decade, and musicians rave about how comfortable they are to play. Likewise, many travel guitars offer full-sized fretboards, so they retain the playability and comfort of a regular guitar.
Affordability and peace-of-mind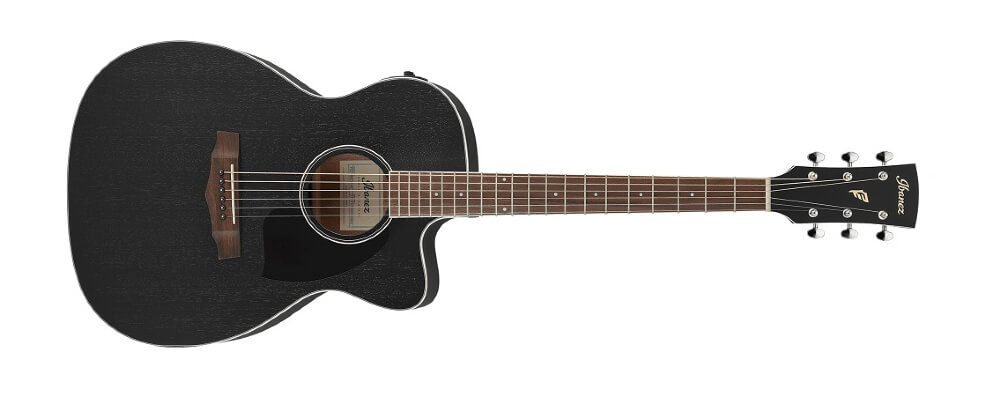 Standard guitars can run to an exorbitant amount of money. Long-time and dedicated guitarists may accept this as an inevitable expense. Still, for those who want a backup option, a travel guitar is a great buy. Don't think of it as a replacement, but a reinforcement.
You can still keep your main guitar, but there's a gigantic plus to having this mini version as a secondary instrument when you're on-the-go. It wards off the nightmare scenario that is checking in your pricey guitar at the airport, only to find out upon landing that the fragile headstock has been smashed to bits. Or just as bad, lost in transit! Backpack guitars save on money and emotional distress in the long run. That more expensive guitar gets to stay home, unblemished. Any dings and dents suffered by the travel model won't hurt your heart. It definitely won't hurt your wallet too much, either.
Volume levels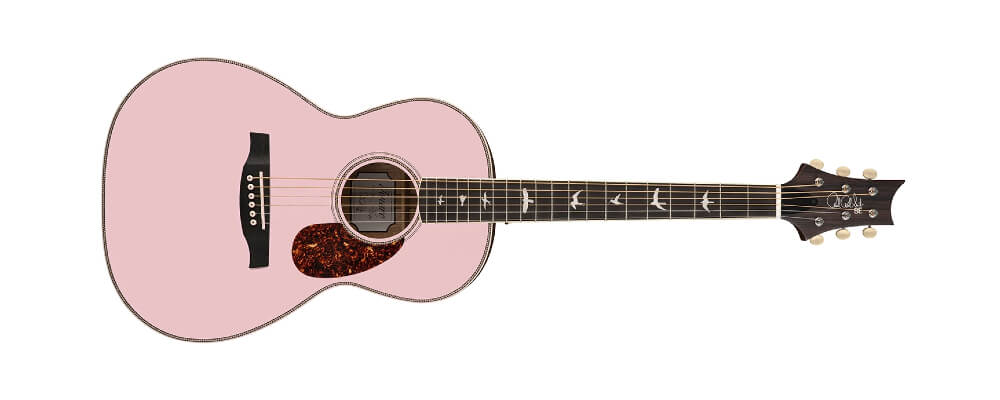 It's the wee hours of the morning, and all you want to do is rock out on your guitar. How disappointing that the walls are wafer-thin. Citizens of smaller apartments and hotel room inhabitants, despair not. Travel guitars save the day once again.
Without a doubt, the compactness of a travel acoustic guitar has its advantage. It's never going to be as noisy as its full-size sibling. Yes, the caveat is a drop in sound quality. But like we said above, this is supposed to be your alternate instrument. Plus, tech advancements mean that the tonal difference isn't as evident as you'd think. And if you're so inclined, electric or electric-acoustic hybrid guitars solve that little quibble. Bring a mini amp or a pair of headphones on vacation, and coax some beautiful tones out of your travel buddy.
Flexibility, convenience, and all that jazz
Imagine this series of events. You're leaving on an 8-hour road trip and your phone runs out of juice just as you leave the driveway. Come nightfall, you're sitting around a campfire, bored out of your skull. Your crush says they'd kill for some entertainment. Then a ferocious bear pops out of the wilderness. As you flee in terror, you think to yourself for the umpteenth time that day – "If only I'd had my guitar with me."
We're exaggerating, but you get the picture. There are always going to be moments when you'll be glad that your tiny lute came along. Music doesn't just soothe the savage beast. It's a balm to almost everyone. When you're having a stressful morning at the office, find a quiet corner and get to strumming your travel guitar. Need to calm down before a meeting or exam? Again, travel guitar to the rescue. It comes in handy for all sorts of things. Impromptu ice-breaking session? Stepping in for a last-minute cancellation at the Social Club? Off-the-cuff sidewalk performance to earn enough coins for a latte? You got it – travel guitar!
Having an instrument with you also means there's a worthwhile method of occupying your time. You know – learning a new skill, rewiring your brain hemispheres. All that parent-approved stuff. What if you're already a fully-fledged guitarist? Well, consider it squeezing in those extra practice hours, which are oh-so-important when you're trying to improve.
And hey – if the opportunity to serenade your crush ever arises, you'll always be prepared!
---
Well, we don't know about you, but we've talked ourselves into getting one. Seriously though, travel guitars really are for everybody. It's just a matter of finding the make and model that works for your needs. If you're still unsure what those are, scroll back up again and have a long think. Note down what applies to you, then go forth and search!
Shop Our Travel-Sized Guitars
Come down to one of our Swee Lee stores! You'll get to try our guitars out for yourself and see which one catches your fancy. Get a sneak peek at our website beforehand. There's also a newsletter which you should totally fill up with your details. The best is yet to come, and we want you to be there when it happens.
Read more: 7 Must-Have Guitar Accessories