The Gretsch name is best known today for the glitzy guitars that rocked out on countless stages since the 50s. But before Gretsch guitars had their heyday, the company were well ahead of the playing field with drum innovation.
Gretsch opened shop in 1883 when a German immigrant named Friedrich Gretsch embarked on a journey to Brooklyn, New York to discover the American dream. He was the first to produce a warp-free drum hoop. His company quickly developed a name for itself thanks to its distinct signature sound. Their innovative kits found favour with jazz drummers like Louis Bellson, Elvin Jones, Tony Williams and many more.
Today, Gretsch offers drum kits from highly affordable sets aimed at beginners all the way to top-of-the-line kits embraced by touring professionals around the world. We take a look at Gretsch's drum series, taking you from kick-off to the stage.
Energy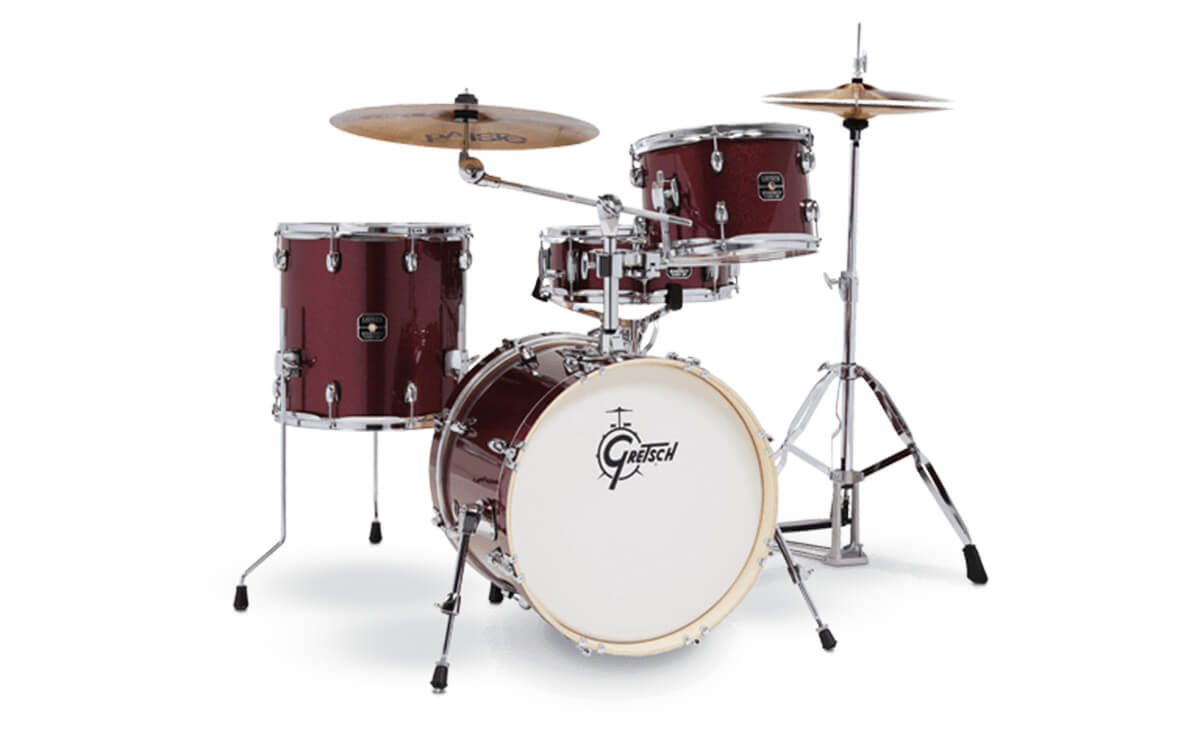 Gretsch GE4S484-RS Energy 4-Piece Street Kit in Ruby Red Sparkle

Available as a five or four piece configuration, the Gretsch Energy series kit's shells are made from 7-ply poplar with 30-degree bearing edges – the same you'd find on its higher-end counterparts. Gretsch also includes quality, sturdy hardware in the kit – you get one boom and one straight stand, allowing for a range of placement possibilities.
The Energy series a great starting point, whether you're a serious beginner or a hobbyist. It's a  good-quality set of drums and hardware and if you treat it well, it could last you for years with a couple of choice drum head upgrades.
Catalina Maple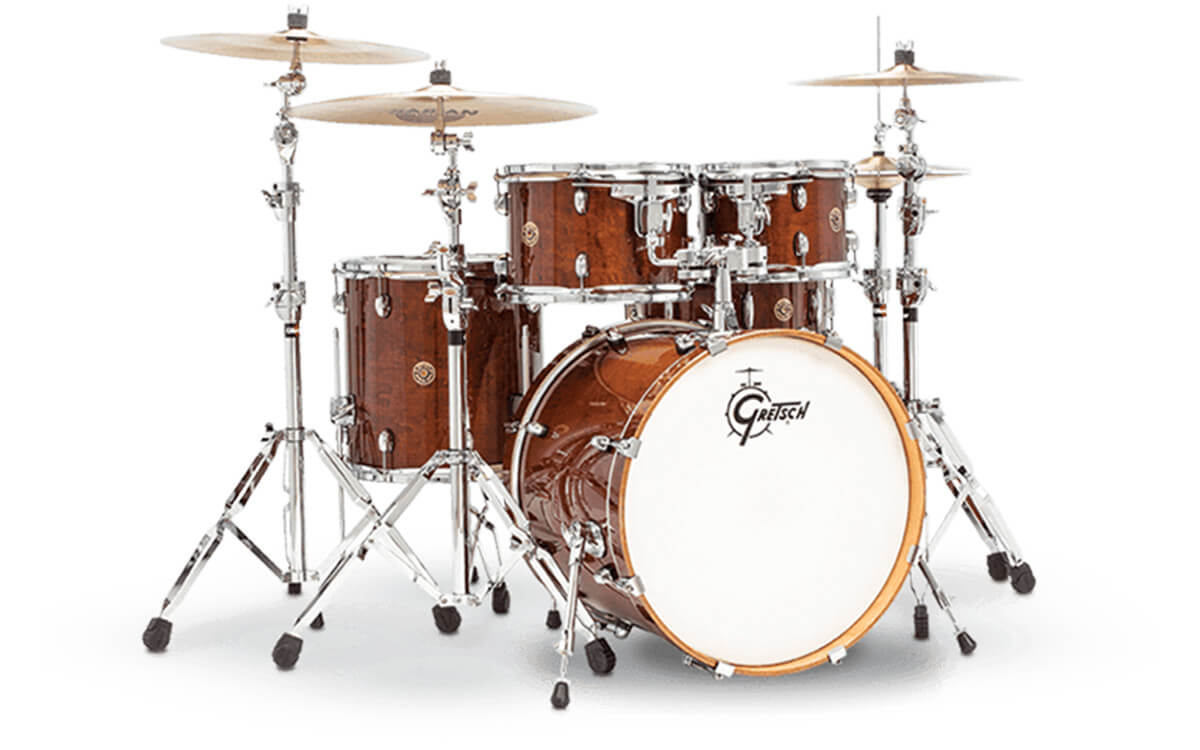 Gretsch CM1-E605-WG Catalina Maple 5-Piece Drum Shell Kit in Walnut Glaze
Loved by drummers for its warm, balanced tone, maple is a popular tonewood for those seeking versatility. The Gretsch Catalina Maple series consists of 7-ply all-maple shells with its trademark 30-degree bearing edges and it results on a kit that is not short on volume and delivers a pronounced attack with rounded, low-end timbres.
The Catalina Maple series offers fantastic value at its price point, catering to drummers looking for a well-made, mid-range option without having to break the bank.
Catalina Club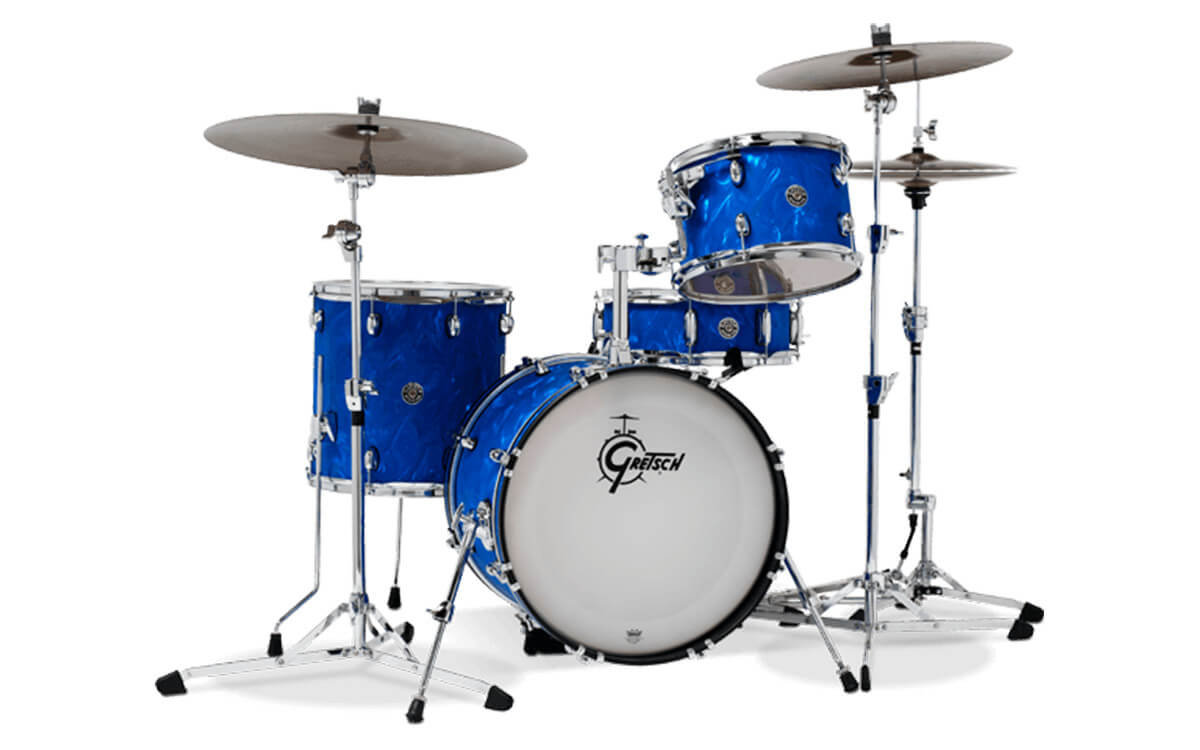 Gretsch CT1-J484-BSF Catalina Club 4-Piece Drum Shell Kit Set in Blue Satin Flame

The Gretsch Catalina Club series is more than just your typical compact, quick set up and load out kit. Players love the sound of a smaller bass drum for that classic bebop jazz punch. Made from mahogany shells with Gretsch's famed natural shell interior and 30-degree bearing edge, the Catalina Club kits have a warm and punchy vintage tone paired with modern features.
If you're a fan of classic styling and tone, the Catalina Club might be the perfect go-to for an affordable jazz, drum 'n' bass kit that is compact and portable.
Renown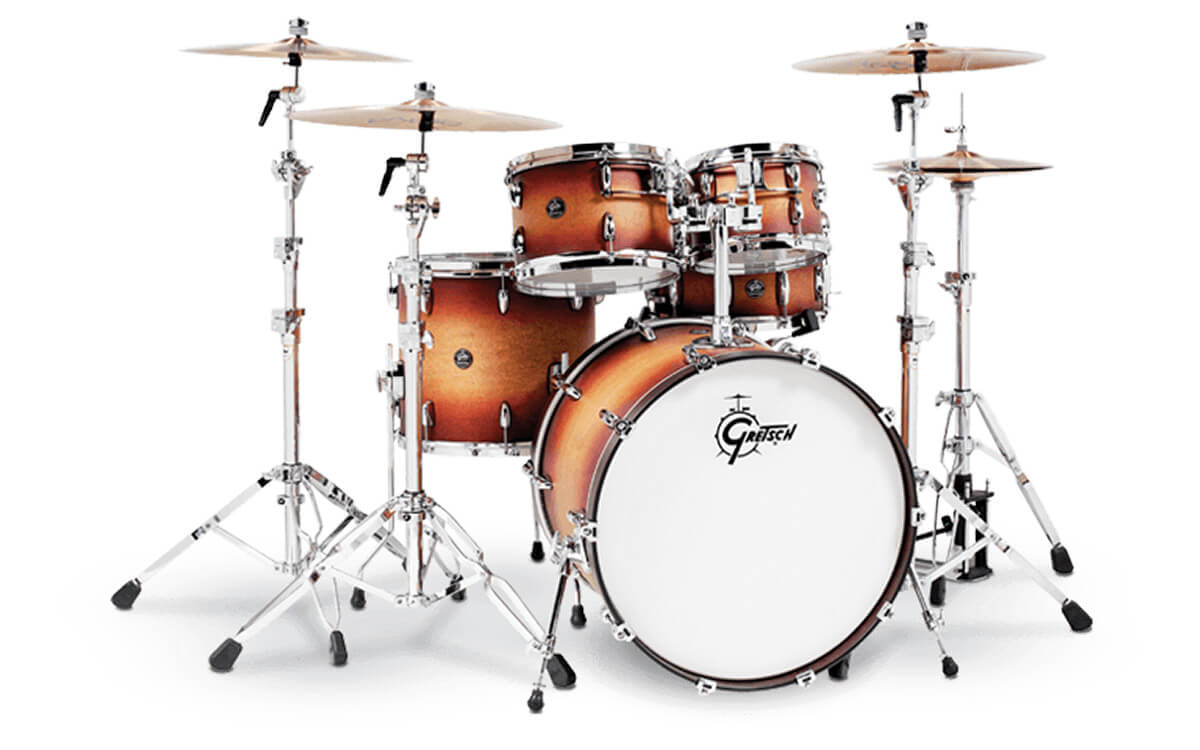 Gretsch RN2-E825-STB Renown Maple 5-Piece Drum Shell Kit Set in Satin Tobacco Burst

Updated as recently as 2016, the Gretsch Renown series was redesigned with the working drummer in mind. Versatility is the name of the game here, and Gretsch has designed a kit that mixes the brand's beloved vintage vibe with modern functionality.
One notable change is the replacement of die-cast rims with Gretsch 302 hoops – the same ones found on the higher-end Broadkaster and Brooklyn sets. Lighter in weight, these allow for greater resonance and more focused tone.
---
Swee Lee stocks a fine range of Gretsch Drums and more. Whether you're a budding drummer or a hardworking, gigging professional, there is something for everyone in Gretsch's expansive range of drum kits. Head down to Swee Lee's Peninsula Drum Shop to check out these fine instruments – we'll be more than happy to give you a solid recommendation. You can check out the Gretsch Drum collection on our online store here.