Gretsch! Ask anybody around and you'll most likely get answers that pertain to their iconic hollow-body guitars. But did you know? Long before Gretsch was known as a guitar powerhouse, Gretsch Drums were at the forefront of the company's history.
The Gretsch brand as we know it started when Friedrich Gretsch left his native Germany to pursue the American Dream. In 1883, he opened his first shop in Brooklyn, New York. Friedrich Gretsch then went on to create drum history.
Gretsch were the first drum builders was the first to produce a warp-free drum hoop – via the multi-ply drum lamination technique. This innovative manufacturing process in addition to their signature sound quickly gave Gretsch drums a huge following. During this time, their drums kits also found favour with many jazz drummers of the era like Louis Bellson, Elvin Jones, and Tony Williams.
Today, Gretsch's drum division offers kits for all playing levels – from highly affordable sets aimed at beginners all the way to top-of-the-line kits favoured by touring professionals around the world. Come join us as we take a quick look at the Gretsch drum series in our wares.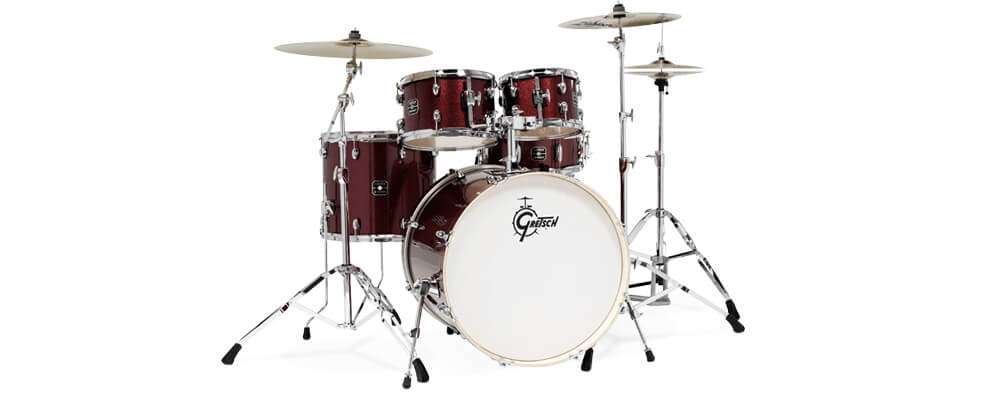 Available as a five-piece configuration, the Gretsch Energy series kit's shells are made from 7-ply poplar. The Energy series also comes equipped with 30-degree bearing edges – giving you the same punchy impact you'd find on its higher-end counterparts. The Gretsch Energy also bundles quality drum hardware within the kit – you get one boom and one straight stand, allowing for a range of cymbal placement possibilities.
All in all, the Energy series is a great starting point for the serious beginner or the hobbyist. It's a good-quality drum set that will provide you with countless years of drumming delight!
Read more: Drum Tips: Buying Your First Drum Kit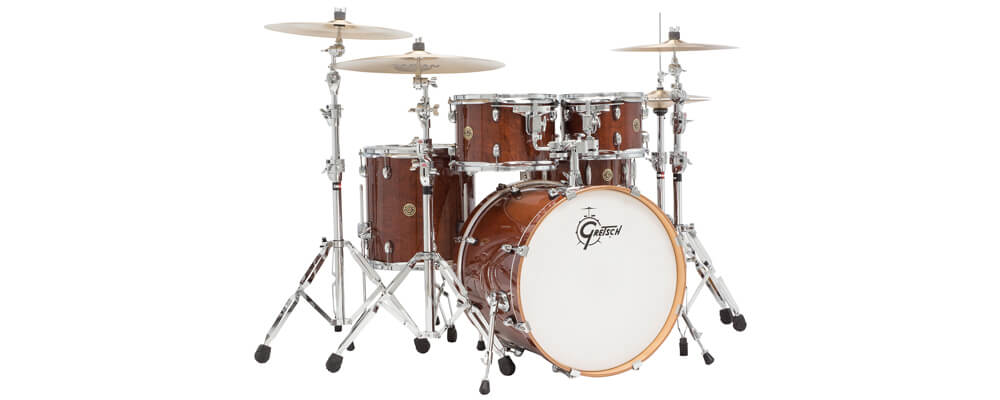 Loved by drummers for its snappy tone, maple is a popular tonewood for those seeking a lively kit. The Gretsch Catalina Maple series consists of 7-ply all-maple shells with its trademark 30-degree bearing edges. All this together with its great construction quality results in a kit that is loud and delivers a distinct attack with clear bass frequencies.
The Catalina Maple series offers fantastic value at its price point, catering to drummers looking for a well-made, high-quality option that doesn't break the bank.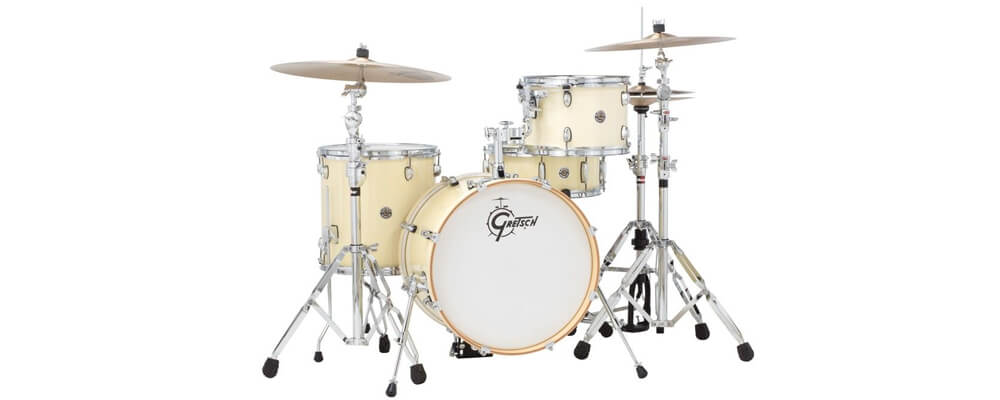 The Gretsch Catalina Club series is more than just your typical compact, quick setup and load-out kit. Drummers wax lyrical about the retro finishes that hearken back to the early eras of jazz and bebop.
Equipped with mahogany shells and a diminutive 14″-deep bass drum, this great kit has a warm sound that makes it ideal for a large variety of music genres. If you find yourself wanting a drum kit with more low-end punch in your sound – look no further!
A drum set with classic stylings and tone, you may have just found the ideal mid-range kit!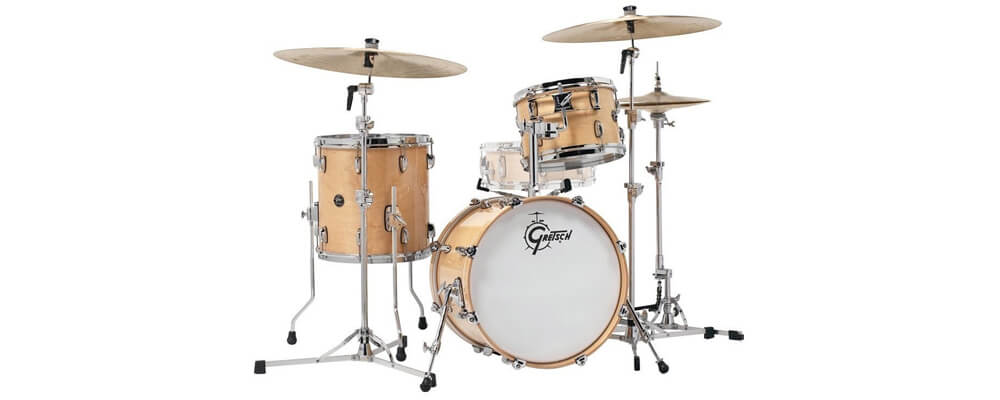 Designed with the working drummer in mind, the Gretsch Renown is where it's at if versatility is your game. Like most of its great kits, Gretsch Renown is a series that melds the brand's pedigree with modern functionality.
While the Renown is renowned for its high-quality construction, one noteworthy has to with its unique hoops. In place of the more conventional die-cast rims, you'll find Gretsch 302 hoops that are used in the higher-end Broadkaster and Brooklyn sets.

So what's the hype behind these hoops? Well, the 302 hoops are significantly lighter than conventional rims while maintaining the desired tonal qualities of classic hoop materials. The end result? Drums with a large serving of resonance and a more focused tone.
---
Swee Lee stocks an extensive range of Gretsch Drums and more. Whether you're a beginner or a veteran drummer, there is sure to be something for everyone in Gretsch's expansive range of drum kits. You can also check out our Gretsch Drum collection by hitting the button below!
Got any questions about drum kits or percussion instruments? Send us a message or come see us at any of our Swee Lee stores and we'll help sort you out!
Read more: Your Guide to Buying a Cajon