Kodaline's recent singles 'Wherever You Are', 'Sometimes' and 'Saving Grace' have proven that the band are as popular as ever, with their new tracks quickly exceeding 24 million streams.
Just last month, the Irish band released their fourth album One Day At A Time, adding a new chapter to a career that has already encompassed three #1 albums in Ireland, two Top 5 albums in the UK, and more than a billion streams on Spotify.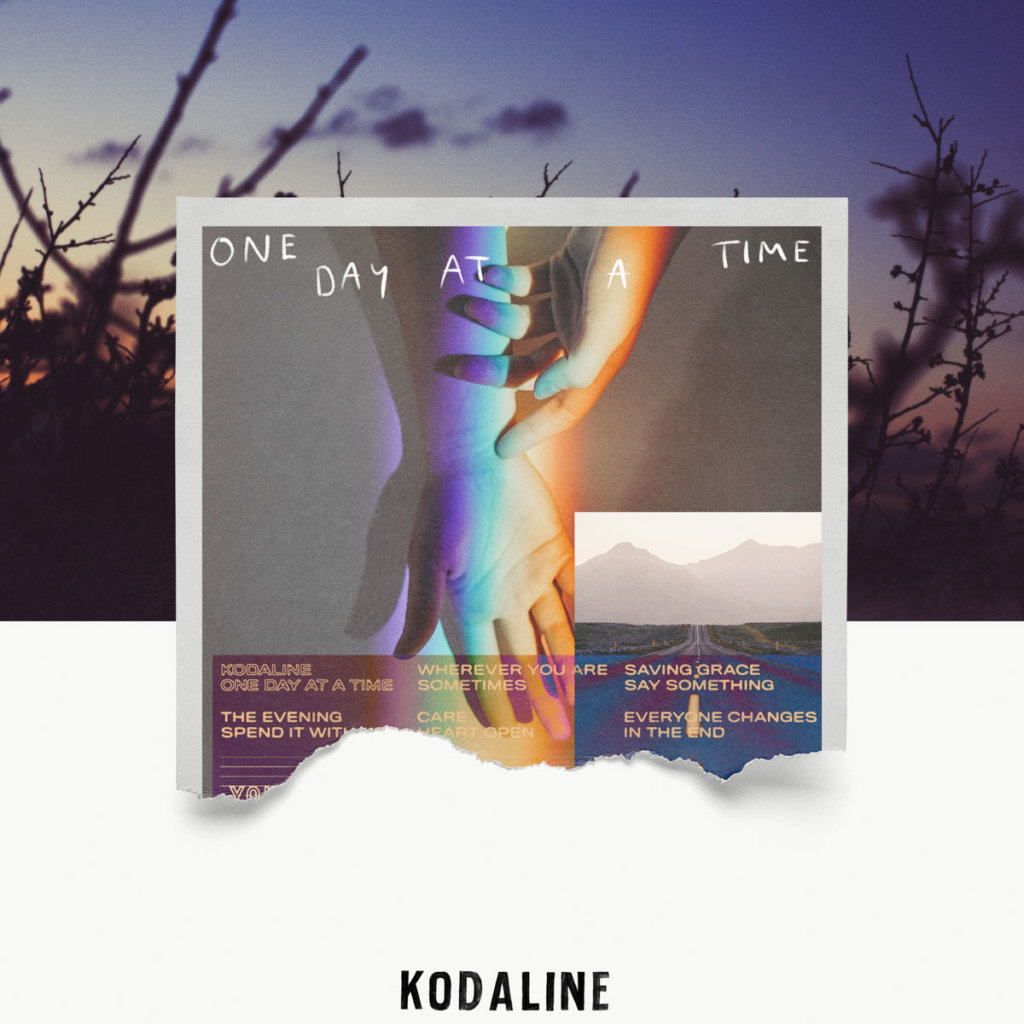 We were delighted to have the opportunity to catch up with the band's drummer Vinny May, Jr. He answered questions sent in by our followers about the band's latest album, their various inspirations for making music, and what's next for Kodaline.
We did a speed interview to cover as many questions as possible – so buckle up for a fast and furious set of answers!
What do you miss most about touring?
Being able to travel around, see places and meet new people. It's kind of strange the longest we haven't been away on tour. Can't wait to get back to one.
What does Kodaline mean?
It doesn't mean that much. I suppose we want a name that we could take ownership of. And it was free. There was no Instagram, no website. It means whatever you wanted it to be.
What's your craziest and wildest fan story?
I suppose we get a lot of people like getting tattoos of our lyrics on themselves. That's pretty crazy!
And I think there's two babies. One is called 'Kodaline' and one is called 'Koda'. That's pretty amazing to have people named after us!
Which DAW does the band use for producing your music?
We mainly use Logic when we are at the studio. And when we are playing live we use Ableton a lot. Just for trying different samples and stuff for our backing tracks.
What inspired the band's new music album?
The members. Just the band being in the studio and working on the album. No producers – just the four of us!
Your favourite songs from the latest album?
It's really really tough to choose. For me, probably 'Saving Grace' and I really like 'Everything Changes'.
What is it like going indie vs releasing an album with a label?
I guess the main difference between being on a major label and a small indie label. Just budget and stuff like that. But also way less emails and it's less complicated!
Who are your greatest music inspirations?
It's going to be different for all of us but for me Led Zeppelin, Thin Lizzy, Foo Fighters, Queens of the Stone Age, MUSE… They are kind of big influences for me.
Do you have a new song for our frontliners during quarantine?
'Saving Grace' off our new album is a pretty good song for all frontline workers. Cause they are all our saving grace at the moment.
What inspired you guys to write the song All I Want?
All I Want is a breakup song. Basically, it's a song Steve wrote about his breakup with his girlfriend at the time he wanted to get back with her.
Which band/group would you love to collaborate with the most?
It's going to be different for everybody. I'd love to work with somebody who's outside our genre – Post Malone, Anderson .Paak or Kendrick Lamar. Someone really different would be amazing.
When are you coming to Singapore?
Whenever the lockdown situation starts to ease. We have big plans to tour all over Asia. Hopefully, we're going to come to Singapore very very soon!
Vinny ended the segment with a positive message for Kodaline's fans:
Hope everybody's doing well and staying safe during these difficult times, keeping a positive attitude. Music really helps and talking with friends and family if you're starting to feel down, depressed or anxious. So make sure that you reach out to people as well cause it's really important.

Until then, enjoy our new music and we look forward to seeing you all very soon!
You can listen to Kodaline's latest album One Day At A Time here.