You may not recognise his name, but if you love catching local acts, you've definitely heard Nicholas Lee's basslines. He is quickly becoming a bass favourite in Singapore and can be found holding down the low-frequency for some of the city's most prominent artists.
Nick has sessioned for The Sam Willows, Ffion, Dru Chen, and countless others. He's also a member of ColdCut Quartet — a jazz fusion group that recently held their sold-out EP launch at Twitter HQ.
We catch up with Nicholas following his trip to Laos for the Vientiane International Jazz Festival, where he'd represented Singapore with the Rit Xu Group.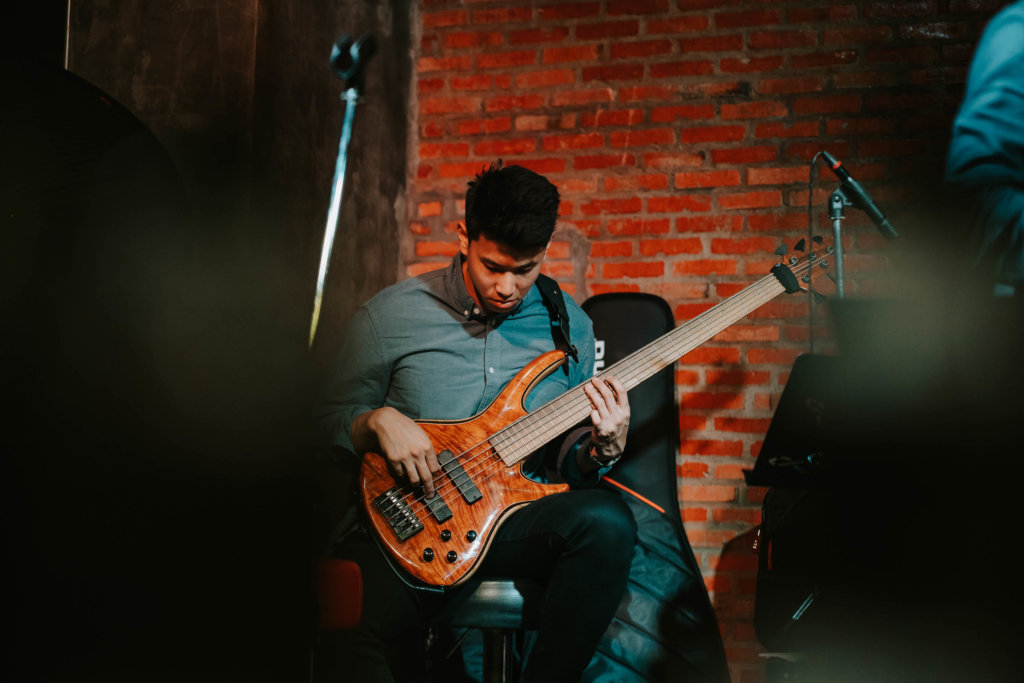 Tell us more about the Rit Xu Group
The Rit Xu Group was recently put together by award-winning jazz flutist and improviser, Rit Xu. He's actually the first Southeast Asian to win the National Flute Association's Jazz Artist competition in the United States!
The band features Teo Jia Rong on drums, Eugene Ang on keys, Daryl Tay on guitar, with me on bass.
What do you enjoy most about Rit's music?
I think as musicians, we all need to play music that feeds the soul once in a while — and his music does that for me. The group is also made up of amazing musicians who share a lot of common influences and I think that allows us to connect well on stage.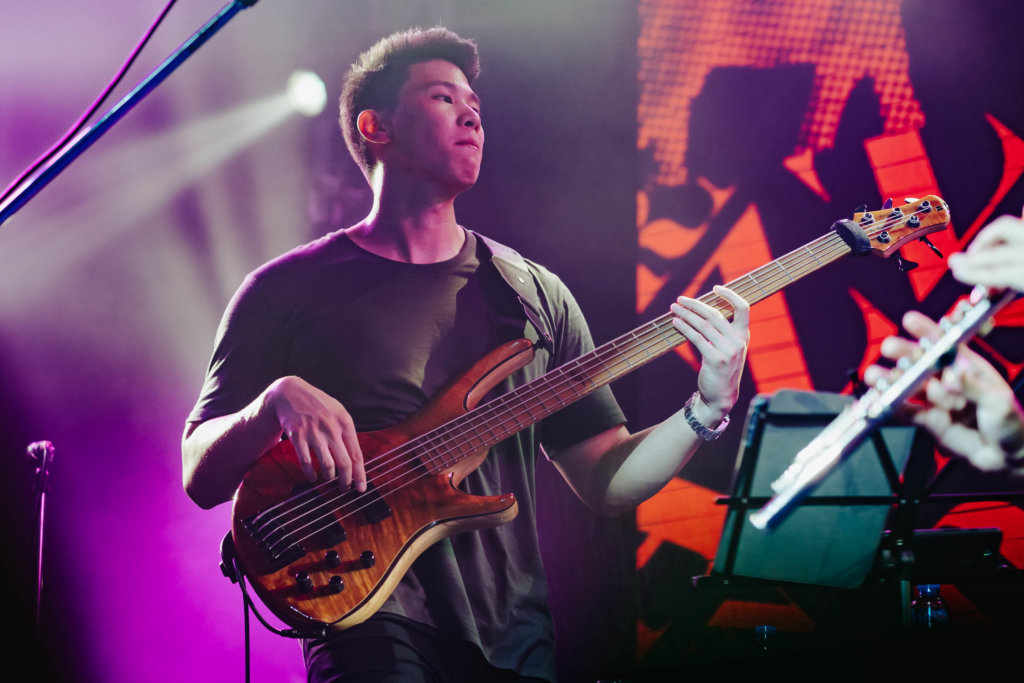 How was Laos and the Vientiane International Jazz Festival?
The jazz festival was great! It was held in the old Russian Circus in Vientiane which was an interesting experience. I think what I loved about it the most was the crowd. It's always great when the audience really listens to what you are playing and is able to be a part of the energy that happens in the place. The festival had a really great vibe!
Laos, Vientiane specifically, was pretty chill and I could really get used to the slow pace of life there. BUT WHY IS IT SO HOT???
Tell us about your must-have gear for an overseas show.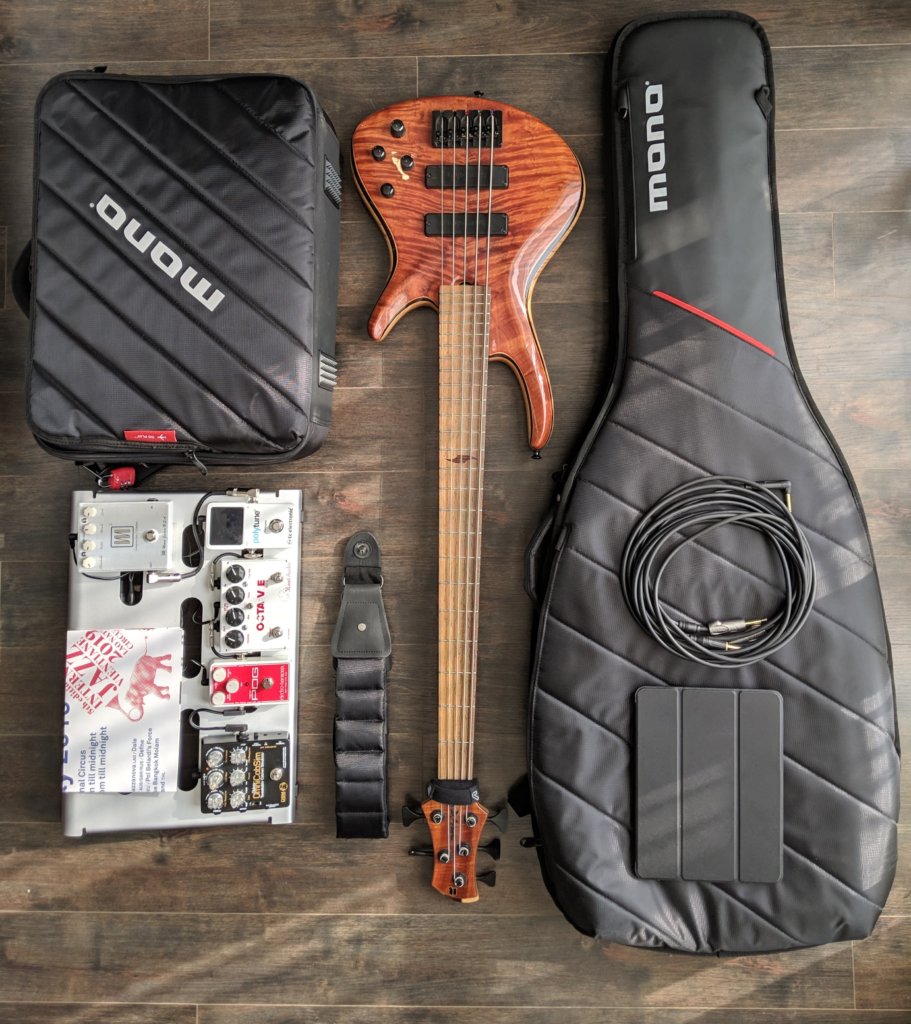 For this trip I brought my Roscoe bass, which is my main instrument especially for jazz/fusion gigs. I've used it for close to 6 years now. It just works in most situations and I know everything about that bass.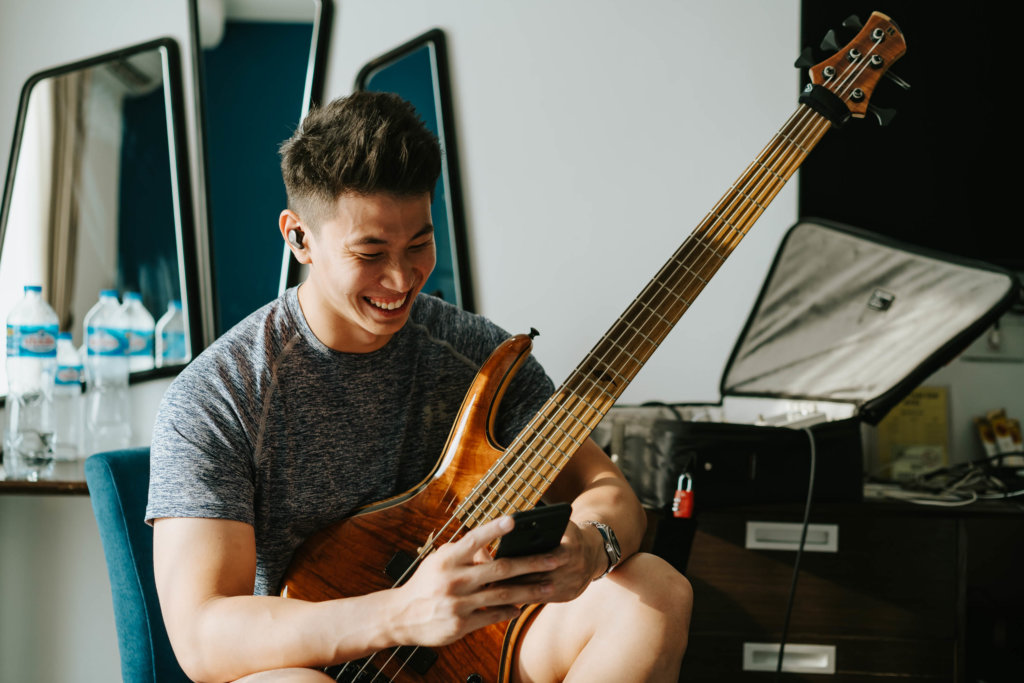 For pedals, I don't have anything crazy. Currently, I'm using a Muira compressor which I got recently after I was shown a video of Janek Gwizdala using it. I wasn't big on compressors before but I was sold after hearing this one.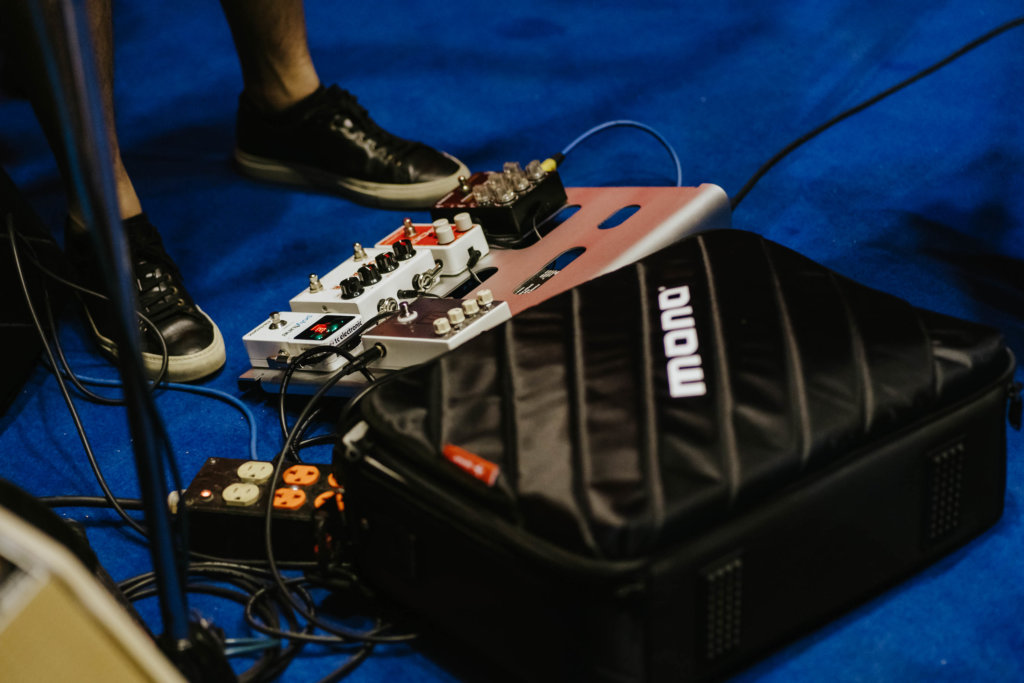 Aside from that, I have 2 octavers — the Octabvre by 3leaf Audio and the Nano POG by Electro-Harmonix (available from Swee Lee next month!). I use the Octabvre for some Tim Lefebvre goodness and the Nano POG for solo sections to cut through the mix.
I also brought along most of my MONO gear with me. I took the M80 Stealth to carry my bass, my MONO Pedalboard Small (which is the perfect size for me) with the accompanying Club case, and my trusty Betty strap.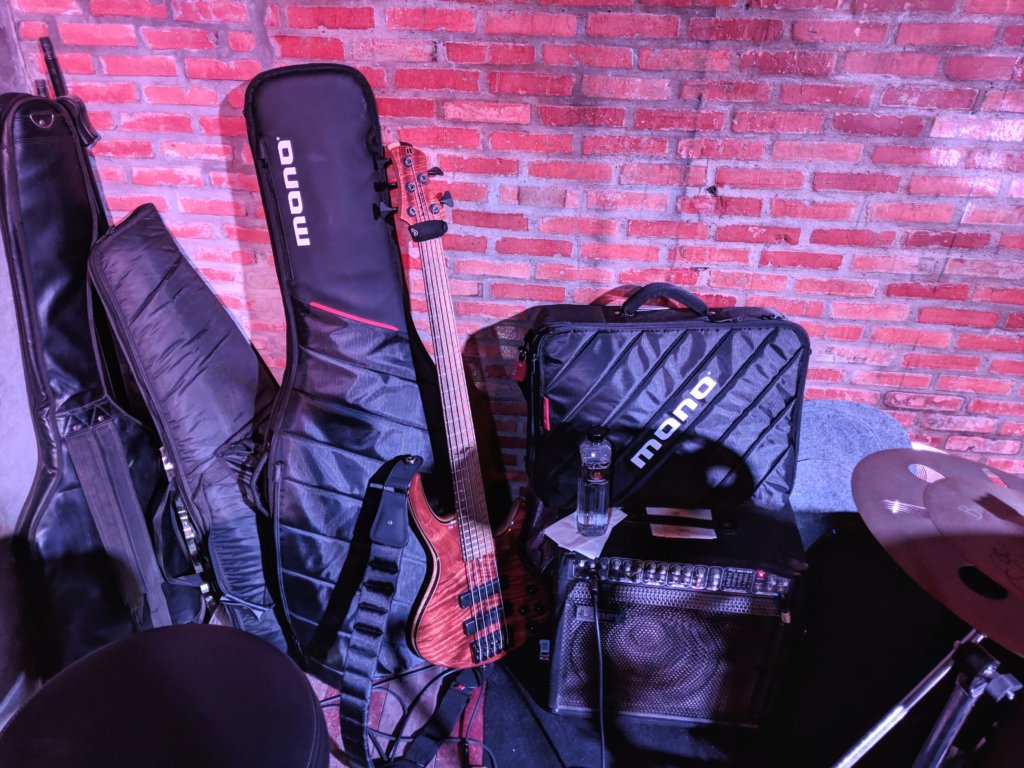 I've been using MONO cases for about 8 years now and it's always been an easy choice for me given the amount of protection they provide. I decided on bringing the Stealth because of how light and thin it is compared to my Vertigo and I'm glad I did. We had to travel to one of our gig venues via tuktuk. Trying to fit any other case on a tuktuk would have been a nightmare!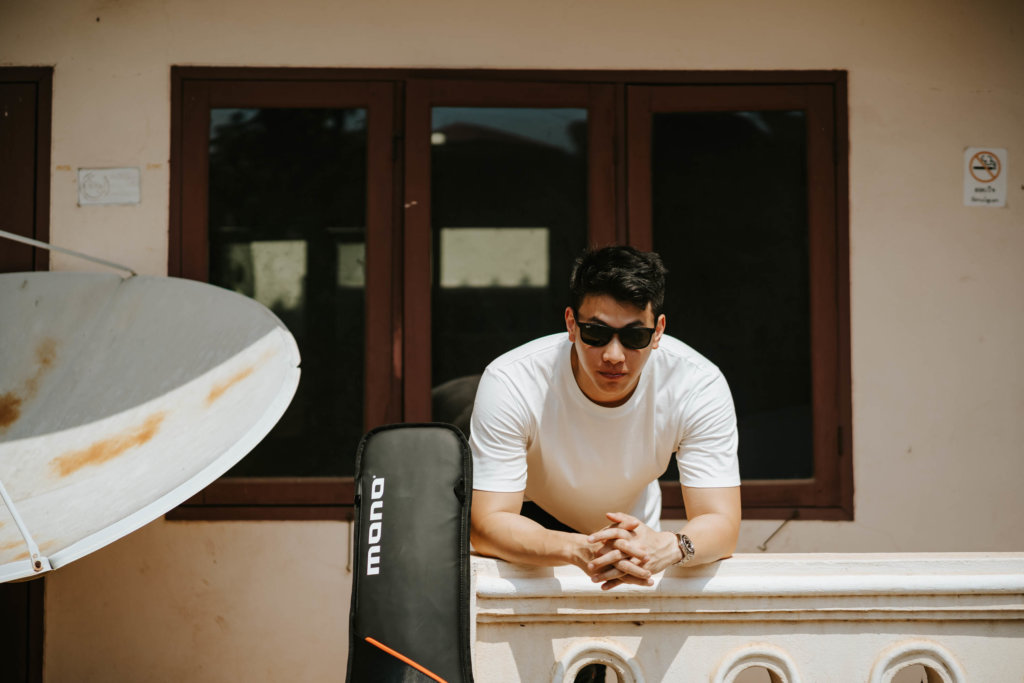 Who inspires you as a bassist?
I've been really hooked on Tim Lefebvre's stuff after catching him at Java Jazz earlier this year, so much so that I'm considering getting a p-bass for myself!
I also listen to a lot of Dane Alderson with the Yellowjackets. Marcus Miller has always been an inspiration to me and I'm a huge fan of Hadrien Feraud as well. Outside of the bass world, there are drummers who inspire me too. Some of my favourites include Vinnie Colaiuta, Mark Guiliana, Benny Grab, Ari Hoenig, Sput and Brain Blade. The list really goes on.
What's next for you?
I'm currently writing some of my own music and hope to record some stuff in the later half of the year.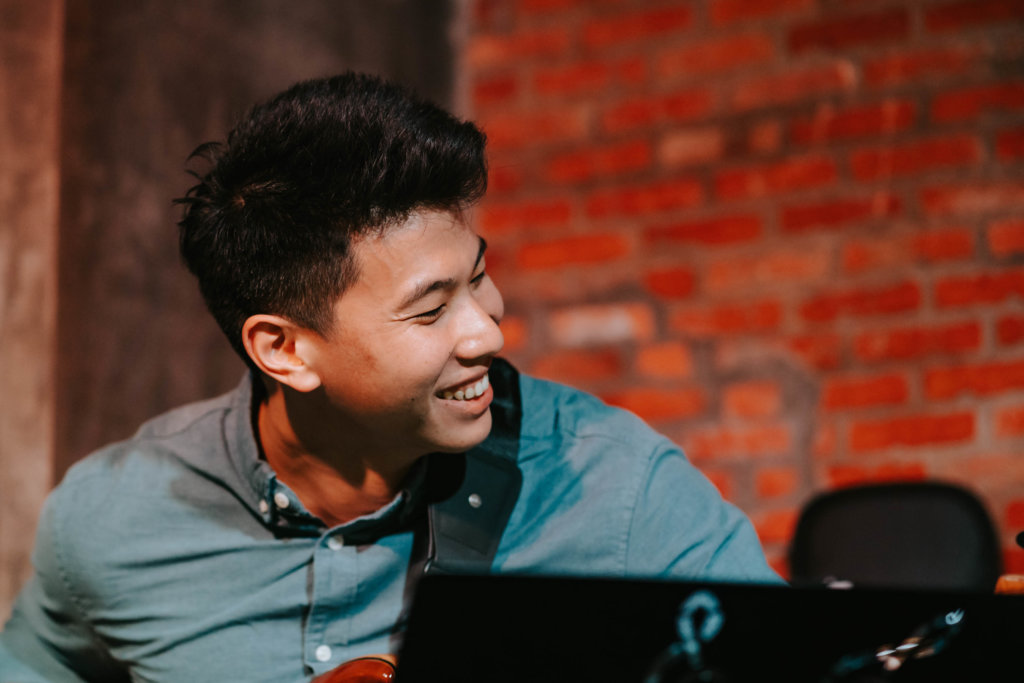 Where can people find your music?
I recently released an EP with my band the ColdCut Quartet and it's out on all platforms! We also released some videos of the launch on YouTube.
How do you get a bassist to turn down his amp?
Give him a solo.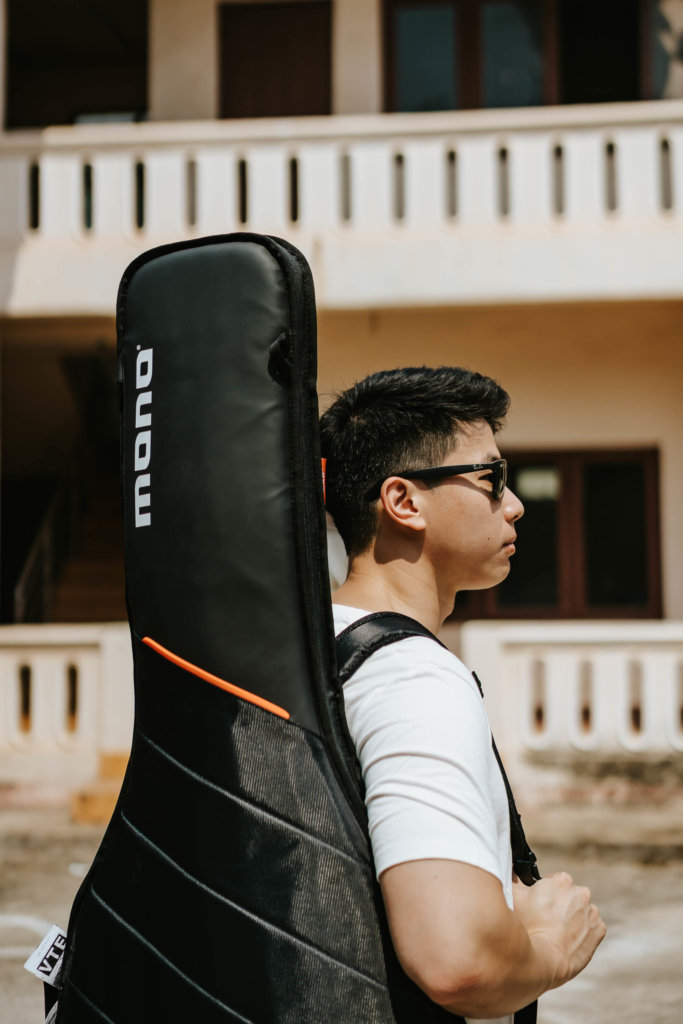 If you're considering a tour of your own, check out the cases that got Nicholas' gear safely around Laos. You can find them online or at one of our stores – ask to see the MONO gear!