The boys are back. After a nine month hiatus, the multi-talented band Why Don't We have returned with a new song, look and direction. Last month, fans were treated to their newest single, "Fallin'," completely written and produced by the band.
We were stoked when we found out we had a chance to speak to Zach Herron and Jonah Marais of the band. And we felt there was no better way than to get YOU to come up with the questions.
You can watch our Instagram Story Highlight for snippets of the interview on our Instagram page here.
P.S. Scroll down for a very special giveaway!
---
@natlimo: The song is amazing!! Gives me early 2000s vibes. What inspired you in creating this song?
Jonah: We definitely do love a lot of early 2000s stuff. I know Daniel is listening to the artist Børns a lot. Electric Love! We've been pretty inspired by that. And now Machine Gun Kelly has come back with the whole new punk rock way and that's been really cool to see. We're fans of rock music for sure. I listen to the Eagles a lot, we love the Beatles and just like playing instruments. It just felt like such a massive song and when we wrote it was just such a magical feeling.
Tell us a bit about the sampling on the song.
Jonah: Yea! From Daft Punk and Kanye West. They have that "Black Skinhead" sample. It just fit so perfectly and we never in our wildest dreams thought we could get that sample in the  song. Our record label was able to send it over to them and they listened to it and approved it! So that was validating as well to get the approval stamp from their people.
@ashley_prentiss_jr: Which song was the most fun to write?
Jonah: There is one in particular I am thinking of on this new album. I can't tell you what it is  yet but we wrote it having in mind wanting it to be the last song of the show. We wanted it to be the last song that we perform on the show and it totally is that. Whenever we tour again, you'll hear it. It'll be the last song.  Ahh I wish we could show you. It's so good.
@_shreeyav: What is "Fallin" about?
Zach: "Fallin" is about going after that one girl you really wanna make a move on. I mean, I can feel the rush of adrenaline. I mean I feel it and I wanna go after her.
Jonah: It's a sort of wishful thinking thing. Where you're gonna jump and fall in love with that person in hopes that you're gonna just keep falling. You never know what you're gonna fall into – whether into a freaking lake or lava.  Whatever it might be! You're  just got to go for it.
@kyraniccole: What was it like not being active on social media for so many months? What positives and negatives did it bring?
Zach: We didn't expect us to be off social media for that long. We are actually planning on touring in September, so we thought we'd be touring by now. Obviously with all this craziness happening in the world, it sort of hit us. We were like " Wait. This is crazy! We have to stay here now (in this status quo)" Cause we want to release our album when we are coming back (being active on our platforms) if that makes sense.
Jonah: In terms of good things and bad things about staying off of social media, I think social media can sometimes be a toxic place and sometimes it can be a great place. So it was nice to kind of put down our phones and focus on the art – but by the end we really started missing our fans and so we wanted to come back.
@_haneee._: After the pandemic is over do you have any plans to come to Singapore for a tour?
Of course!
Jonah: We'll be there as soon as we possibly can. We're just listening to health officials and people up above. Whenever they tell us it's safe to go, we'll go. Singapore is actually one of favourite places in the entire world so I promise we'll be there!
@syyyy.irahh_: What are your favourite guitars?
Zach: I use Taylor guitars for acoustics and Gibson for electrics. I love Gibson. The one thing about the Gibson Les Paul is that it's a very heavy guitar so playing it my back hurts sometimes. I did not realise the weight until after I got it. I still love it so much though.
Jonah: But it has such a cool sound though.

Zach: It has such an amazing sound. That's the one thing I noticed first about it when I bought it at Guitar Center. I mean it's a Les Paul – it's got the look. I love the shape of the Gibsons too. It has everything, a great sound too. And as for the Taylors, they are just legendary acoustic guitars.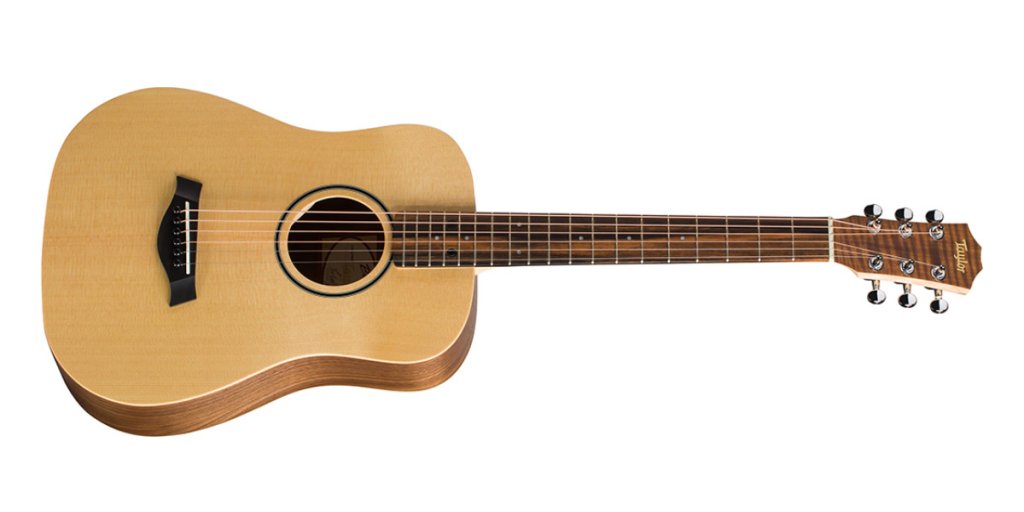 Taylor Big Baby right?
Zach: Yes I am using a Taylor Big Baby. It is a great guitar.
Jonah: I even play it a little bit even though I don't play the guitar. I love that.
Who were some of your inspirations when it came to song writing or just in terms of your whole brand as a band.
Jonah: One of the biggest inspirations to us has always been the Beatles. We all looked up to them. Queen for for sure as well. But I have Beatles posters up around my room. I'm a nerd for them. Just the fact they all play instruments and have an awesome voice in the world.
Zach: Recently I've been vibing with Machine Gun Kelly and they sound amazing.
Jonah: He's on a wave right now. He's bringing back that early 2000's pop punk. It's super cool.

@eldenczx: Any advice for any aspiring musicians or artists out there?
Jonah: Just have confidence in yourself and don't let anyone tell you that you can't do something that you know you can do. Visualisation is a really beautiful thing. I remember sitting in my bedroom and literally visualising being on stage, performing in front of crowds. Being able to have an impact in a positive way on people. Like literally being able to see them so perfectly in my head. And I think that the mind is a powerful thing and those things can really come into fruition. I saw that a lot in my life.
I'm from a small town, I was able to do it. So I think anyone really can do it if you work hard enough. You got it!
Is there a silver lining during the pandemic, where you aren't able to perform live for your fans?
Jonah: Honestly, the silver lining is that we've had a lot of time to be with family and friends. We've also had actual time to reflect. I remember on tour, we were on tour for three years after we started the band. We went on pretty continuously on the road. I would have anxiety or feel sad once in a while and things would come up. It was really easy to push them away and distract myself by running off to do the show, meet and greet and that kind of a thing. This year there has been a lot of time just by myself and I really had to face these things. It's been good. I've been talking to a therapist which has been really good. I feel like I've really learned a lot about myself this year for the first time in a while. And also, because we had this extra time, we wrote "Fallin".
We wouldn't have written a lot of these songs without this time. Some of the best songs came in this time we had, when we would normally be going on tour.
Zach: It was cool because we didn't feel rushed. We got to finish things on our own time.
So what's next for you guys as a band?
Zach: We'll probably shoot another music video for the next single after this. And then obviously the album will come out.
Jonah: And then we have some performances lined up. Some TV performances lined up so that will be cool. Honestly I'm just excited to tour. This whole album was written for our live shows. We'll be back!
It'll happen soon. We'll come back and you'll have to come to the show and we can go out after. We want to go to Marquee when we get there later cause it's always such a good time!
---
Huge shout out to our friends at Warner Music Singapore for making all this possible. But we're not done yet!
Together with Warner Music Singapore, we're giving away FIVE virtual Meet & Greet passes to see Why Don't We happening on 17 October 2020, 1130am. All you've got to do to stand a chance to win is to answer the question below.