Spend a lot of time scrolling through our online store? In between drooling over new releases and adding items to your virtual wishlist, you might have come across the phrase "B-Stock". While the term has nothing to do with hive-dwelling insects, it definitely signals the presence of a veritable honeypot. You're paying a discounted rate for an original product. How sweet is that? So what's the catch when it comes to B-Stock?
Honestly, nothing! B-Stock items are an open secret in the music industry. Don't confuse them with secondhand or pre-loved items! These are new instruments or gear that have had their prices slashed. Well-seasoned bargain hunters snap them up, and you'd do well to follow. Curiosity piqued? Time to get a better understanding of what you'll "B" in for with B-Stock!
What is B-Stock?
Let's get one thing straight – B-Stock doesn't mean second best. It's just a blanket term used to cover new products that for one reason or another, are unable to be sold as brand new stock any longer. There are a few reasons to label an item as B-Stock grade.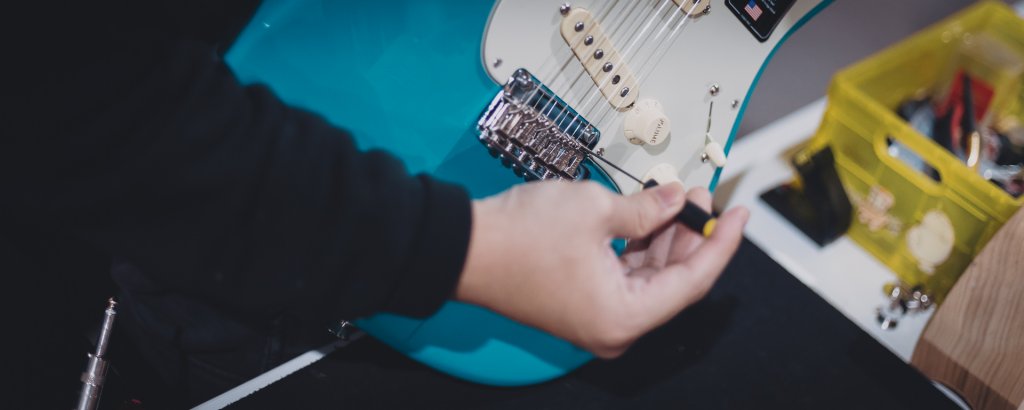 A B-Stock product could be a factory second. That is to say, it possesses minor cosmetic blemishes, such as scuffs, discolouration, and other imperfections in the finish. It might also be an item that was refurbished or returned by a customer during their return and exchange grace period. This includes products replaced under guarantee. In some situations, display units from our showroom have made their way into the B-Stock catalogue.
Whatever the case, these products function just as the manufacturer intended. Design is intact, as is playability. No major defects or structural issues here! While some of the purchases might not come with their original packaging or paperwork, we guarantee that they're 100% authentic.
Quality Control (QC)
Whether you're shopping online or in-person, we want to make sure your purchase lives up to its promise. This is why we have our specially trained in-house staff meticulously test each item that passes through our doors.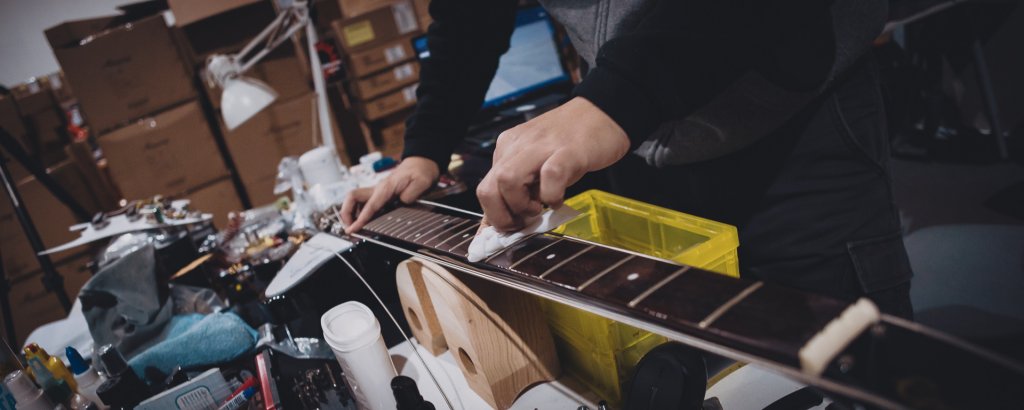 So, how do we decide if an item is practically factory-fresh and customer-worthy? Here's a brief rundown of our extensive checklist. FYI, this applies to all our products, not just B-Stock merchandise.
First, we monitor how well the item acclimatises to the environment. Living in a tropical country can be brutal, after all. Simultaneously, we give it a quick once-over, making sure to nose through its case or bag. Contents and accompanying accessories are also verified so nothing gets left out. Once the handling stage is complete, a more scrupulous examination begins. Different instruments require their own inspection methods.
Guitars and basses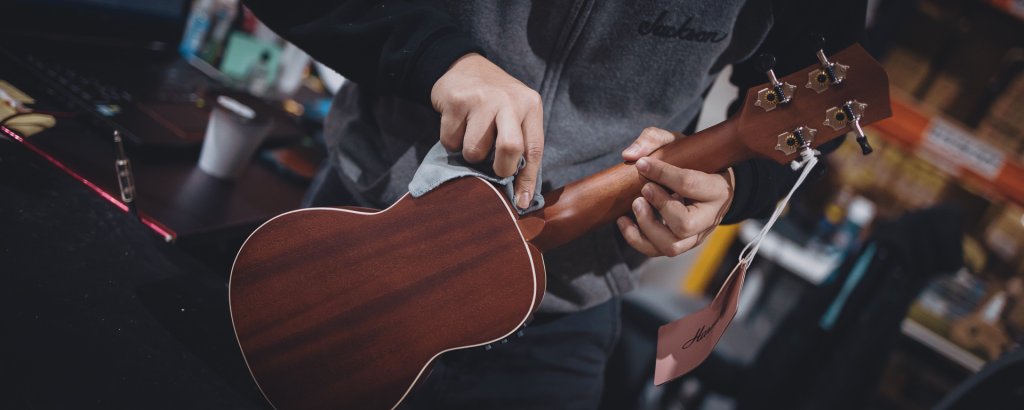 With guitars, we start by appraising the construction and finish. This includes checking every inch of the body, headstock, neck, fingerboard, strings, and joints. We also scrutinise the hardware, binding, inlays, nut, and any other parts it contains.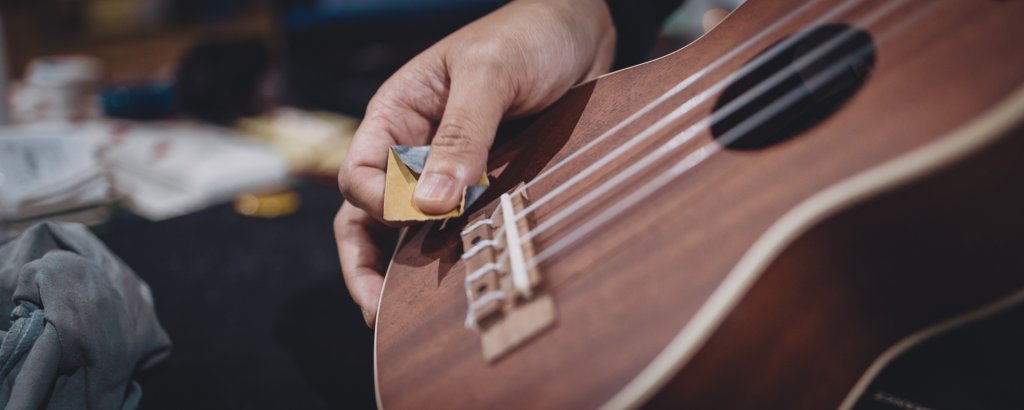 From there, it's time to assess hardware and electronics. It's not just the pickups, switches, and tuning machines that get a motion test. Everything from the bridge, pickguard, and battery compartment to the output jack and potentiometers is covered here. We also run those electronics through a battery of exams. Do the pickups switch, split, and tap as they should? Are the onboard preamp and effects working correctly? How well does the output jack and plug fit?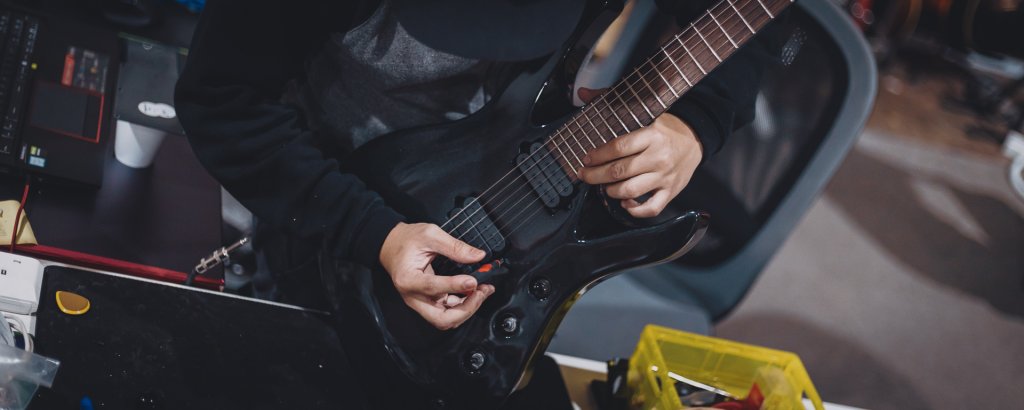 On to playability mode. We want those tuning machines and strings to always sing in pitch. Positioning and measurements are also carefully calculated to ensure all parts are in the right location. Our dedicated team also playtests the instrument, flitting through bends, chords, and a variety of styles that guitarists will be trying themselves. It's important to know if the guitar will hold up to individual handling.
Finally, the instrument is tuned, then polished so it's all nice and clean. It's now ready to be professionally packed up and stored in climate-controlled surroundings until you place an order. That's when the guitar is ready to leave the nest, so it shouldn't be long before it's in your arms where it belongs.
Warranty
In this day and age, no one can blame you for being overly cautious. But we're willing to stake our reputation on our B-Stock goods. That's where the warranty comes in. It's a safety blanket we give out with all purchases. Depending on brand and region, Swee Lee provides Essential Coverage for up to 2 years.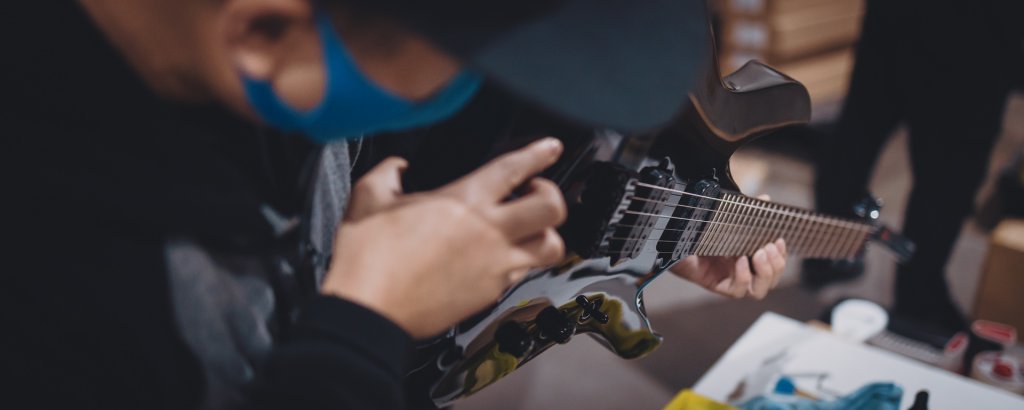 Customers in Singapore who love freebies, this one's for you. We've partnered with BandLab for an additional 6-month essential coverage. Just head to our "Essential Coverage – Guitars" page for more information.
---
That's B-Stock for you! Although these products are completely up to scratch, we still can't rightfully sell them at their original retail value. What a massive stroke of luck for you discerning customers. You're getting the genuine article at a fraction of the cost. It's your opportunity to pad out your studio with instruments and gear that you've always wanted. Like that limited edition axe you've been eyeing for a while! Trust us – once it's in your grasp, no one else is going to know the difference.
Think you'd get a buzz out of owning a B-Stock item? Join in on the action with our online collection. If you're still unconvinced, come down to Swee Lee instead and we'll show you what you're missing. Speaking of missed opportunities, here's how to avoid them. Slip our newsletter your details so we can send all our steals and deals your way.
Read more: A Beginner's Guide to Guitar Amplifiers