It's been a little over a week since the annual Baybeats takeover at Singapore's Esplanade and the diversity of talent seems to grow with every year.
Every edition of Baybeats brings together well-loved local acts, the up-and-comers, as well as international headliners to the same stage — a treat for any music-lover on the island.
We speak to Summations, a four-piece instrumental post-metal band selected for the Baybeats Budding Band programme, as well as the heavy-hitting groove-rock veterans, T-Rex, on their return to the stage.
With the Band: Summations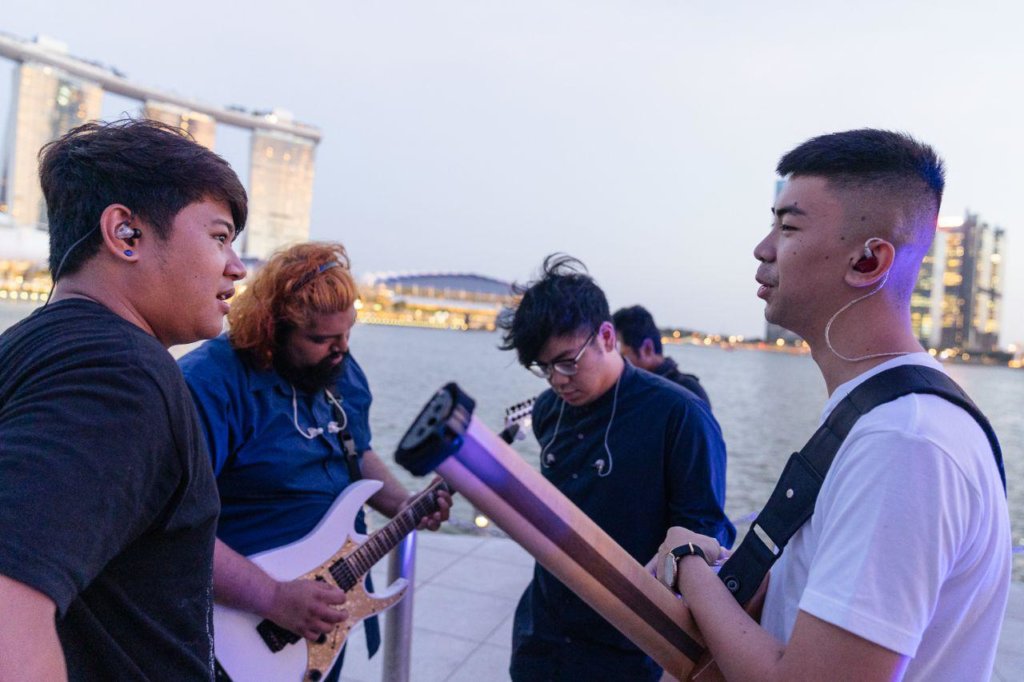 Summations are (L-R) Dzulkarnain Tay-Lind B Omar, Sean Sundaran, Jethro Lim and Gary Doh
From opening for Plini to Baybeats Budding Band – what's changed sonically since?
Gary: I wouldn't say we've changed that much since then, more in a way that we've focused our sound more. We doubled down on the idea that we wanted our songs to portray emotions and allow listeners to feel.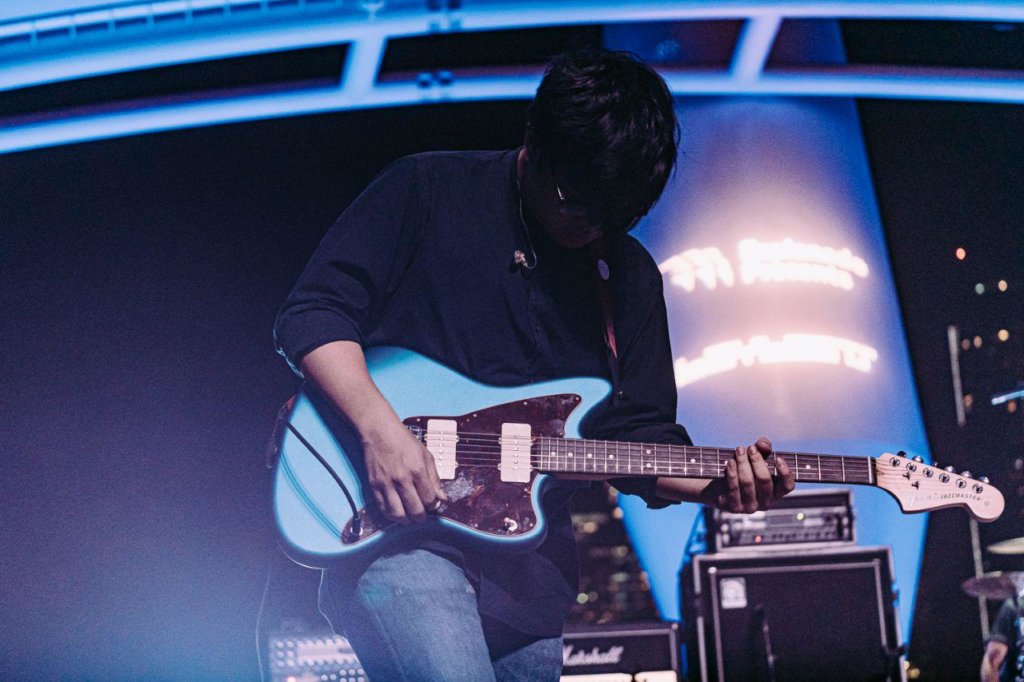 Jethro: I think Plini was a huge moment for us and after that, we took things a lot more seriously! It was also one of the largest audiences we've played to and it gave us a better perspective on how we could better improve our music and performance.
How would you describe your style of music to the uninitiated?
Dzul: With Mach 2, I would tell people that we're a band that does not just rely on traditional instruments to tell a story. We throw the traditional structure of a song out the window and we're focused on story-telling.
Mach 2 teased more electronic elements. How did your approach to songwriting change in this dual-track release?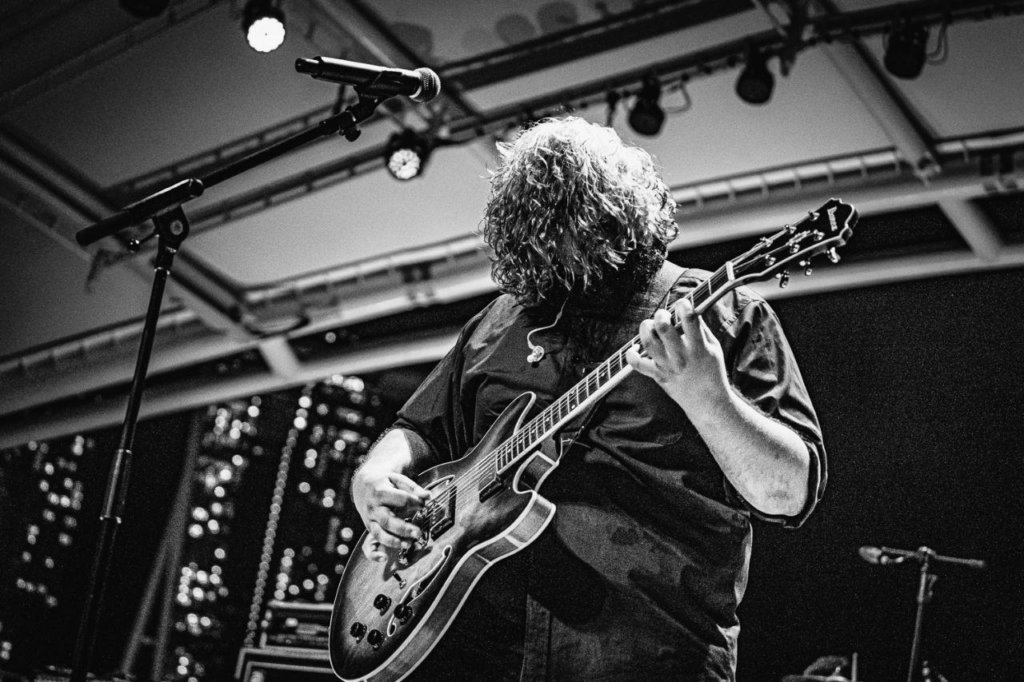 Sean: Our songwriting was a very different process this time. Unlike our first EP where we wrote everything in the practice studio and jammed it out, we wrote everything electronically first then figured out how our instruments could fit into the song. This was a more experimental way of writing for us. Definitely a more smoother way of writing.
Tell us about your guitars!
Sean: Im using an Ibanez RG350 and an Ibanez AS53.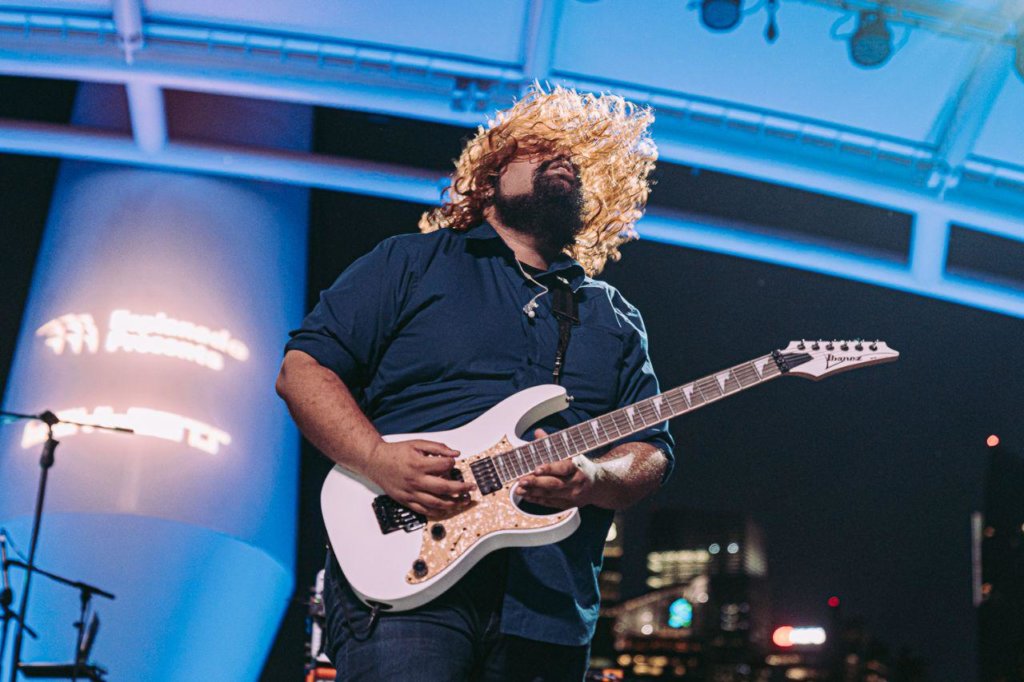 The RG has the perfect body and tone for all the heavier rhythm sections I play. Not to mention, the smooth and comfortable neck on the RG series. Flawless.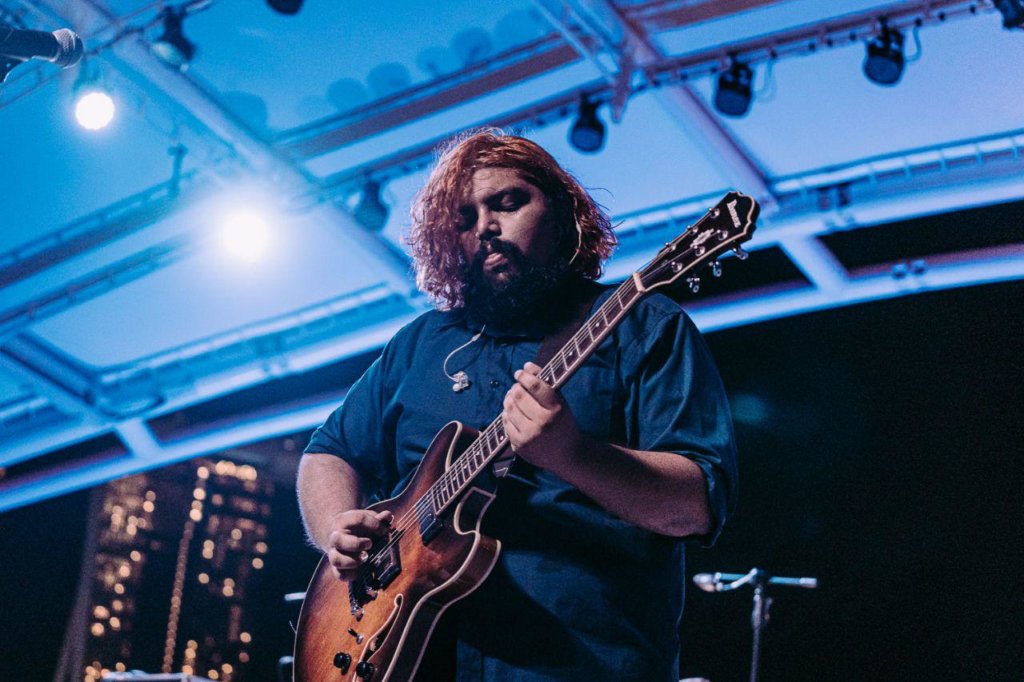 I use my AS53 for the more mellow songs where I need to have more warmth in my tone. The sustain the AS53 body gives mixes very well with my modulation effects.
Jethro: I'm using an Ibanez RG8 and a Fender American Performer Series Jazzmaster.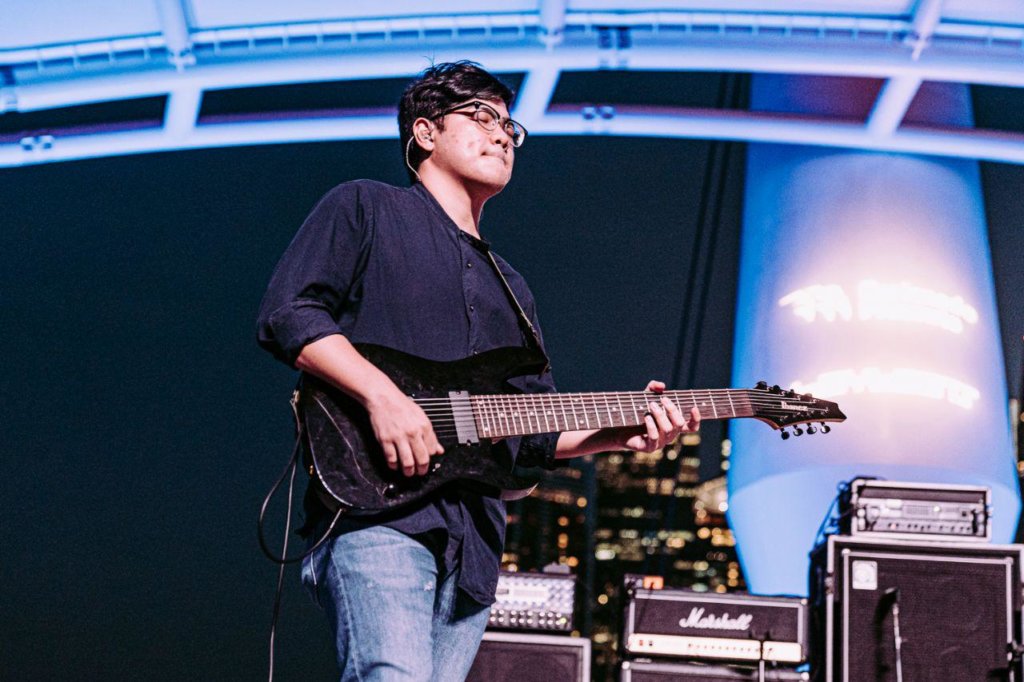 The RG8 was something of a blind and budget buy that really turned out well! Didn't know what to expect with the purchase, but it really shines when given the opportunity to with a nice sharp tone. The neck is also extremely comfortable and there is good access to higher registers as well.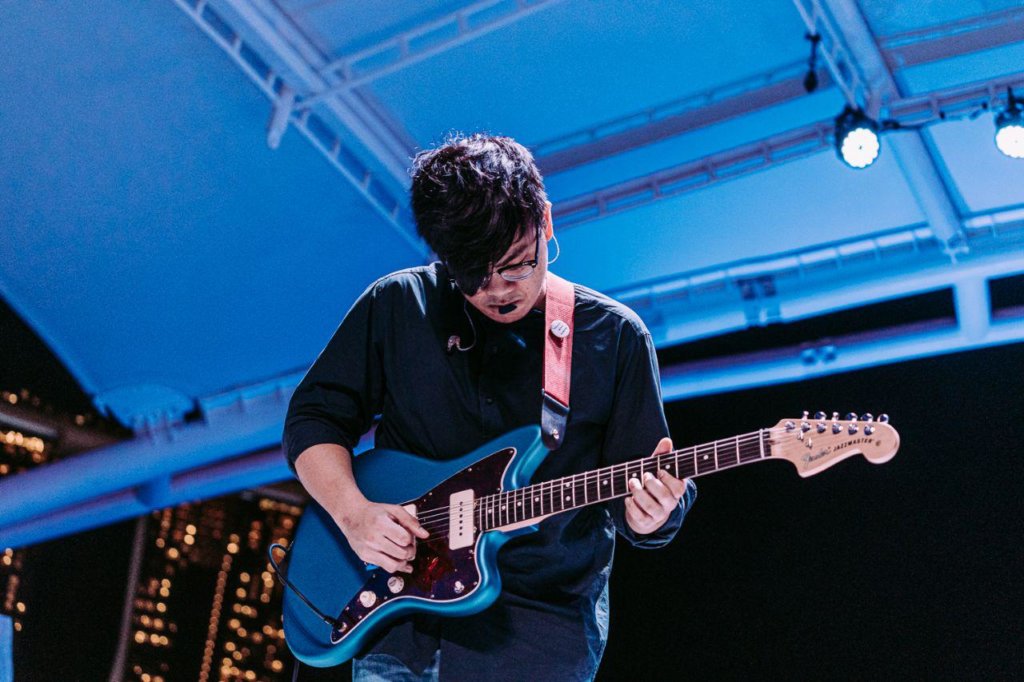 The Jazzmaster is and has always been my favourite guitar. I really love the tonal versatility and the body is extremely ergonomic. This iteration of the Jazzmaster does not have the rhythm/lead switch making it an extremely simple guitar that appeals to purists much like myself.
What were some highlights of the Baybeats Budding Band Programme?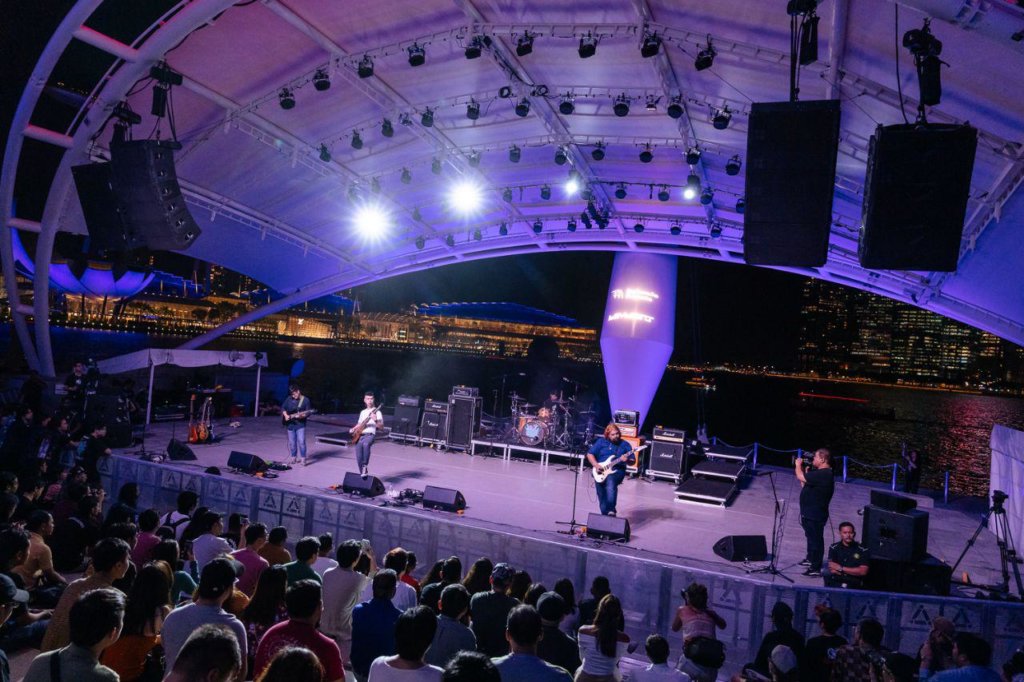 Dzul: I personally feel that the main highlight of the whole budding programme was the friends we've made with the other budding bands as well. To me, we need to all stick together as musicians to ensure that our local music scene stays alive. If not, we will lose all possible outlets of exposure and experience.
Jethro: The programme opened our eyes to a lot of practical problems that were previously unbeknownst to us. A lot of our time was also spent interacting and forging new bonds that gave us a better perspective of the environment that we exist in as well.
Check out Summations' double-single release Mach 2 here
With the Band: T-Rex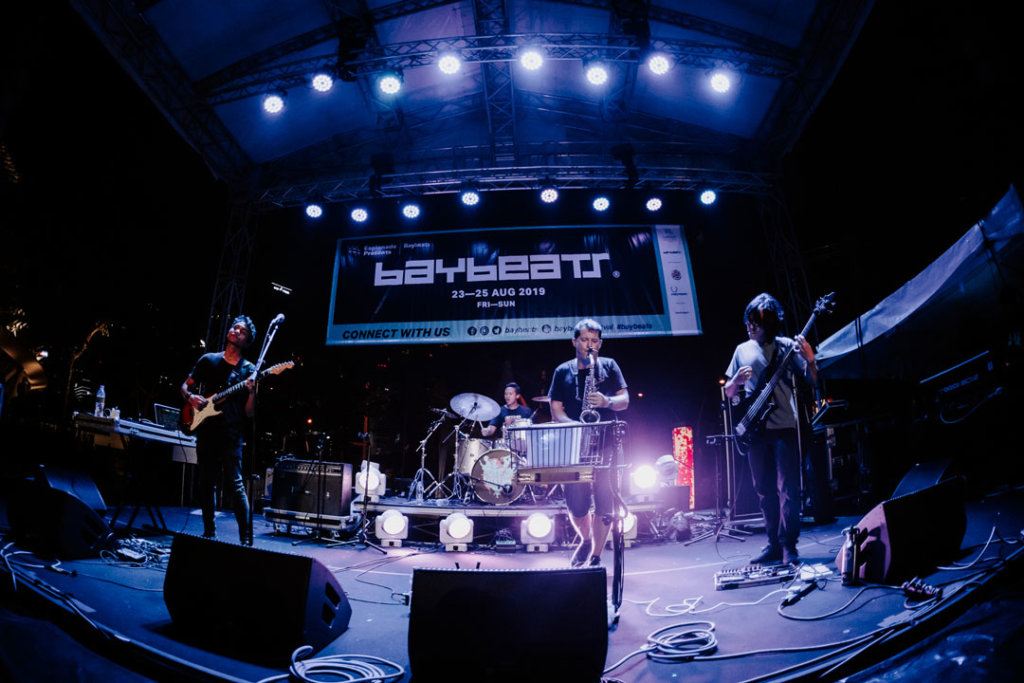 T-Rex are Ahmad Khaliq, Axel Serik and Junaidi Kusnong. Saxist Tim O'Dwyer joins the trio as a sessionist.
It's been awhile since your last show. How does it feel to be back on stage again?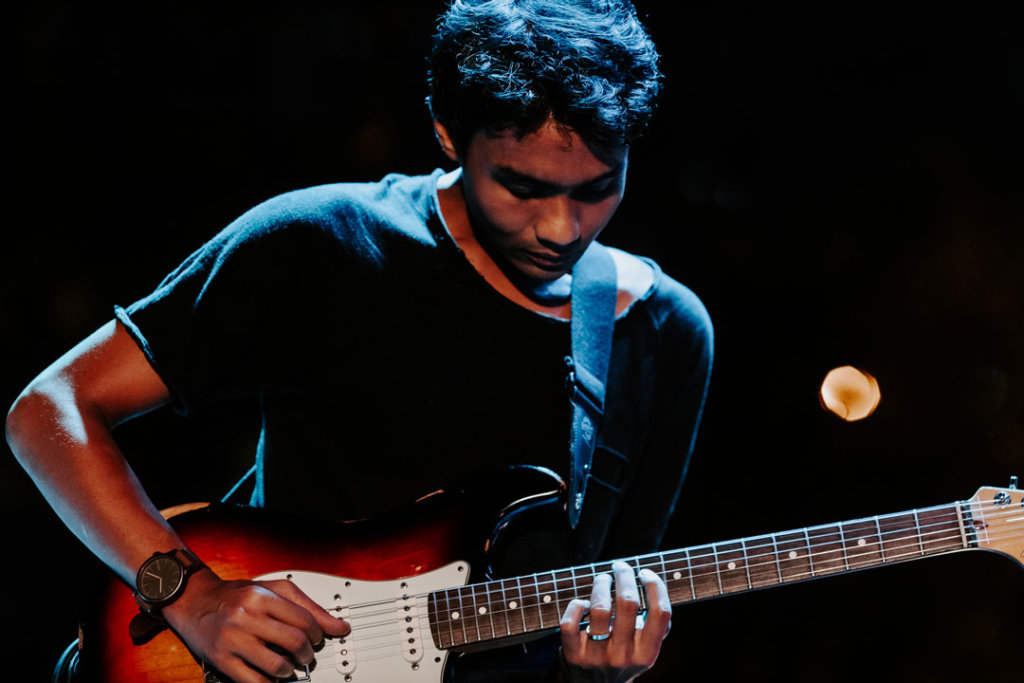 Ahmad: It was amazing! We had so much fun on stage. Closing the LiveWire stage was the icing on the cake.
Junaidi: It's definitely good to be back after a short break. It gave us time to clear our headspace. It's like a patch after a bad break up with an ex-girlfriend. Hahaha.
Axel: It was really rewarding and the response was so warm. It was really nice to play on a smaller scale stage closer to the audience as there was great energy exchange and it made the set feel so lively. It felt like a party.
How would you describe your style of music to the uninitiated?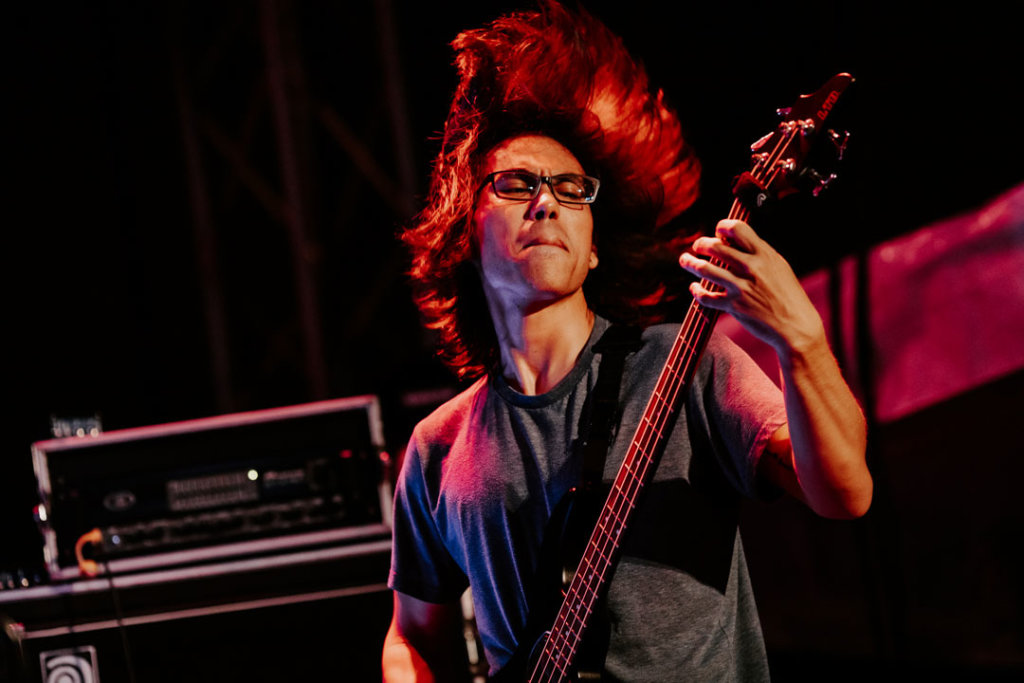 Ahmad: Wild, soulful and heart stopping.
Axel: Our music feels a lot like circus groove rock. There's a lot entertainment and surprises.
Junaidi: It's like being a down-sized Ant-Man walking through a kaleidoscope. Confusing yet mesmerizing. Bitter yet full. We are a rollercoaster ride.
We hear that new music is on the horizon. What can we expect from Vol. II?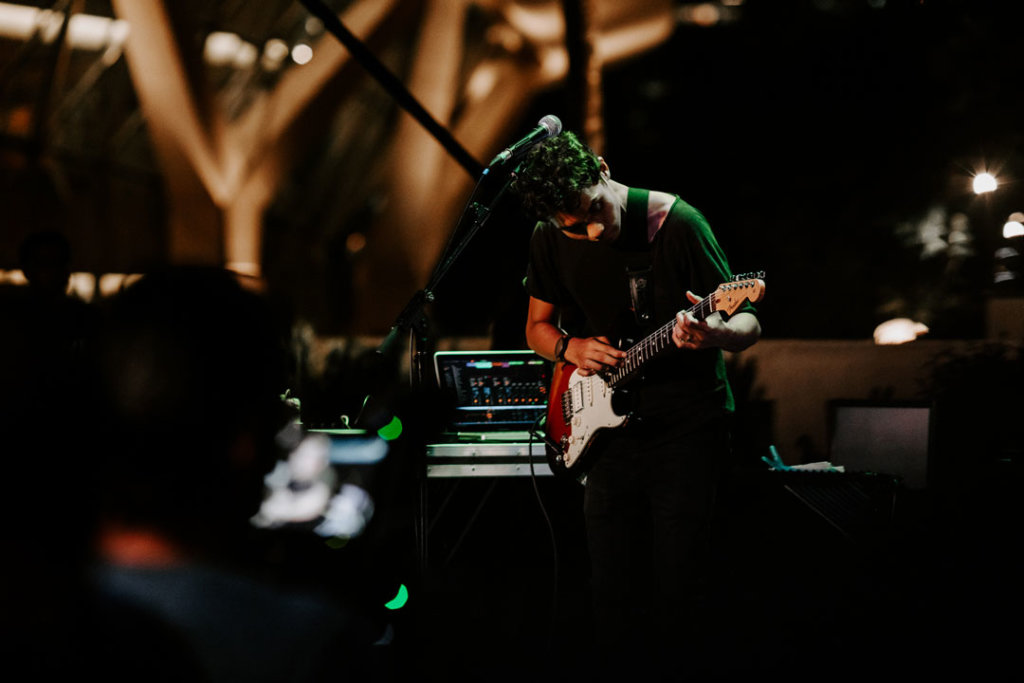 Ahmad: Trainwreck moments, infectious groove and sombre tones. Promise!
Junaidi: I can't really say much because as we speak, we're at 30% of the process. More jazz less spazz perhaps? I am kidding! We are all about the spazz!
T-Rex has a reputation for executing some crazy improvised sections in your live shows. What advice can you give for improvising in a group context?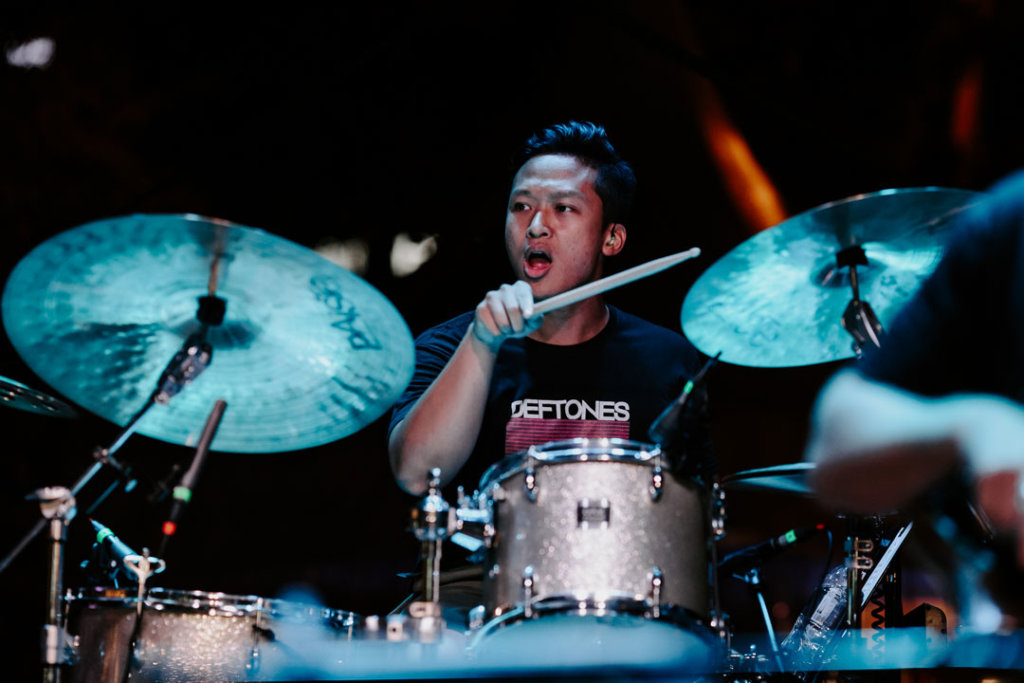 Ahmad: Chemistry, space and anticipation is key. It is important to have a connection with your bandmates. Understand their style and body language. And don't be afraid!
Axel: Have fun, be yourself and zone into the music.
Junaidi: It's rather easy to improvise in a group that doesn't have a singer. As a band, we are aware that all of us come from different musical backgrounds and that's kind of our strength; making our weakness our strength.
All we had to do was to "Venn diagram" it and observe what's in the centre. If it doesn't sound good, we'll add or remove sections. If it's good, we'll keep it. We never had the "right" thing to do in T-REX. My advice is, don't have a singer in your group unless you are Fantômas. Hahaha! Just kidding. Nahhh… just keep exploring and learning.
As musicians with a wealth of collective experience, tell us about the gear that makes your life easier.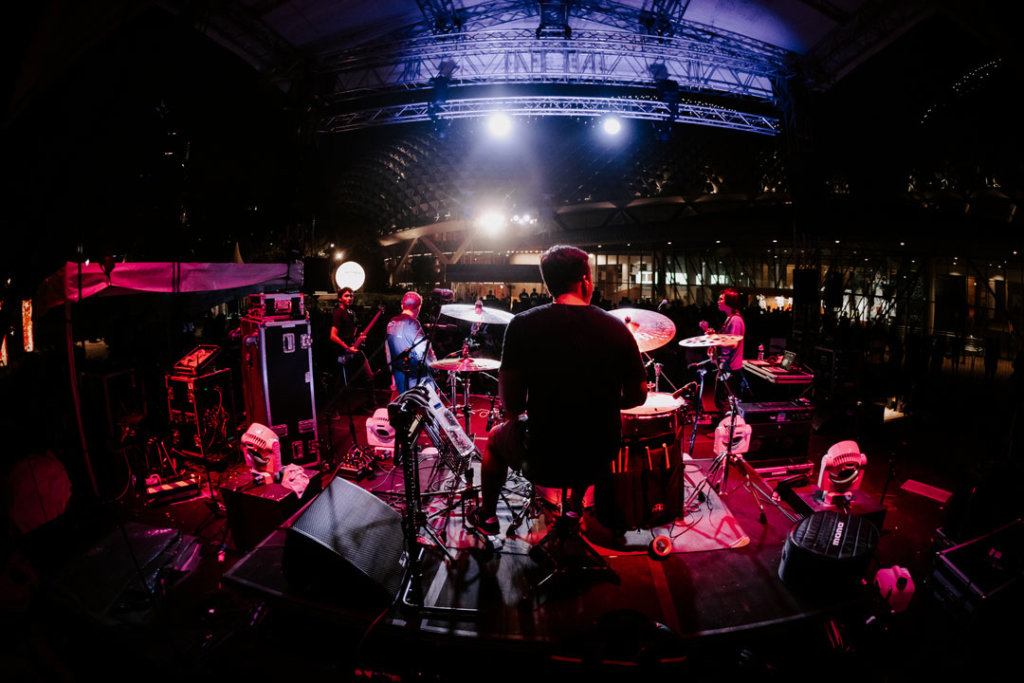 Ahmad: I've been using the MONO Classic Dual Guitar Case for about 7 years now. Obviously it has some wear and tear but it has been super protective and reliable for my gear and also some of my musician friends's. I throw all my pedals inside as well and tada! Hands free!
The case has been through several countries such as Malaysia, Indonesia, Japan, Philippines, Canada and the States. Absolutely swear by it!
Axel: I've been using the MONO Classic Dual Bass Case for 6 years now. These cases are built to last. I used to put my pedal case in one of the compartments for easy traveling, but doing so made my back hurt a lot over the long run.
Now I'm using the MONO Stealth which is super comfortable, provides so much ease on the back and is really easy to carry around. Its the best bass bag I've ever owned. 
Junaidi: Good gear has to be reliable, extremely durable and of course, hold major street cred. MONO has all of those and their innovations are incredible. It's like carrying a portable science lab.
I have a MONO Cymbal Case that's been with me for about 7 years. It's abused, has been with me around the world and it still holds its integrity. My cymbals are well protected because of the ample padding and protective layers. The snare case is no different. I bet it can withstand a bomb blast.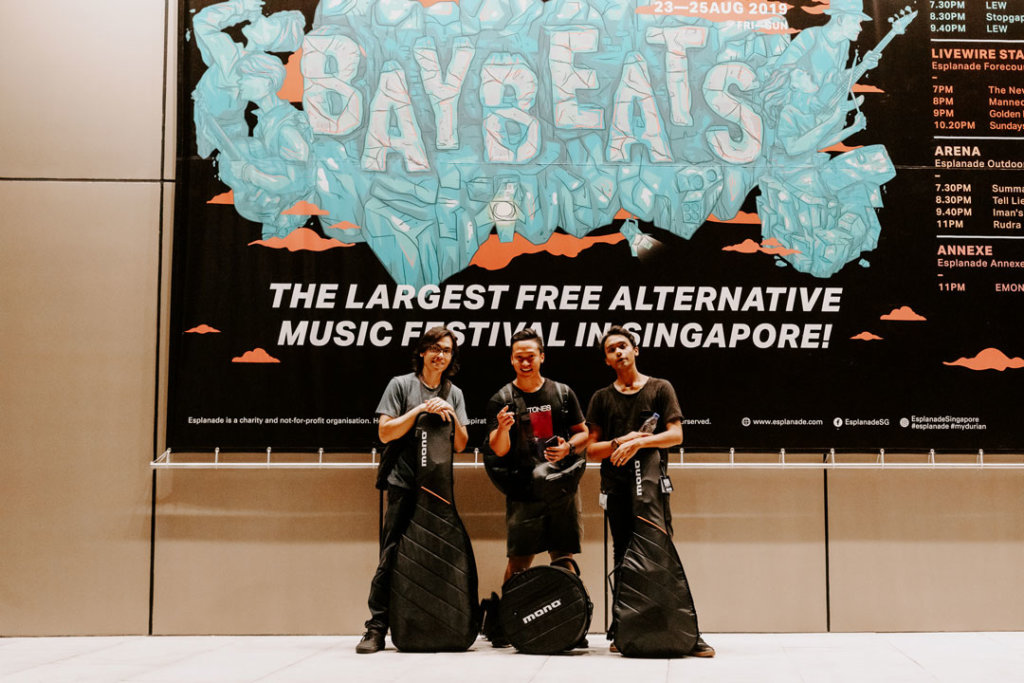 Tell us one highlight of your Baybeats 2019 experience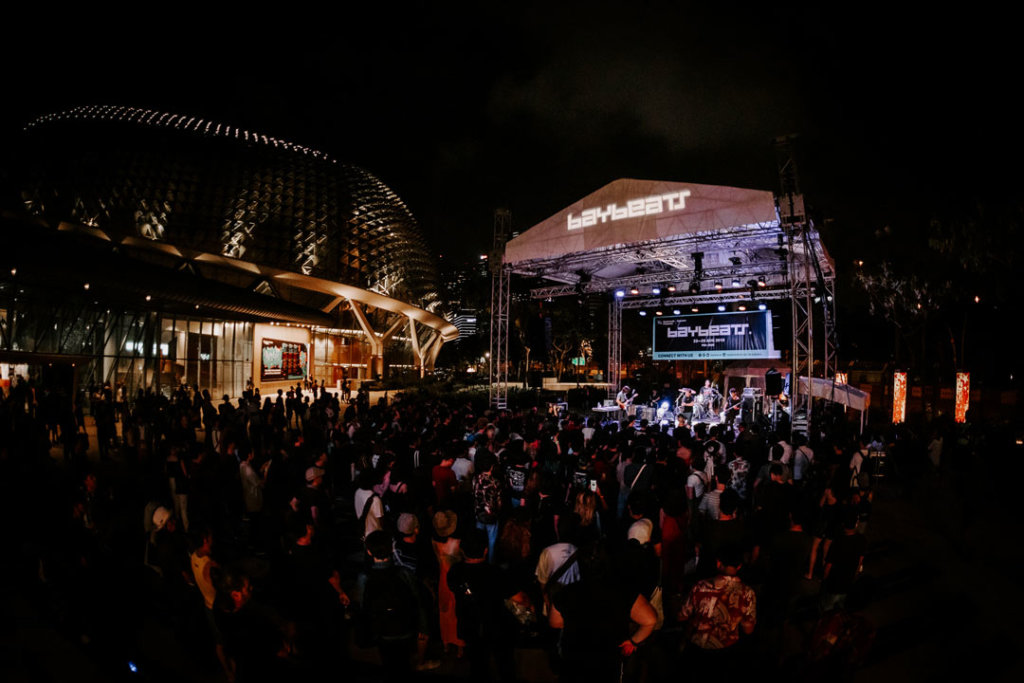 Ahmad: With T-REX, I've never experienced such a noisy and reactive crowd. They give us so much energy that we are really able to feed off it. I felt that we brought our performance, vibe and confidence to another level. Props to them!
Axel: The crowd reacting to the changes in our music and grooving made it feel so lively. It was indeed one of the best shows we've play especially after a long time of not playing.
Junaidi: We did not expect a crowd, let alone a nice responsive crowd (we thank you all). That's the highlight.
Check out T-Rex's Volume 1 here.