And just like that, the big C-N-Y looms across the horizon. Just as we're easing into the new year, we've been thoroughly blindsided by the arrival of the impending Chinese New Year. If you're anything like us, the holiday invokes memories of family get-togethers, angbaos, and delicious CNY treats – all sweet and cherished moments that we hold dear to our hearts.
The excitement of the upcoming festivities has got us thinking of themes of the Chinese New Year and the relevant gear that could pair together. We've come up with a fun category list and we hope you get a kick out of reading it. Whether you need an excuse to get new gear or a gift tinged with festive fervour – this list might just have something for you!
Dragon
The dragon is a prevalent symbol in Chinese folklore for obvious reasons – they traditionally symbolise strength and luck! While the dragon isn't the zodiac animal of the year, we simply couldn't ignore one of the coolest creatures within the culture. With that being said, check out some of the dragon-themed items we've got in our wares.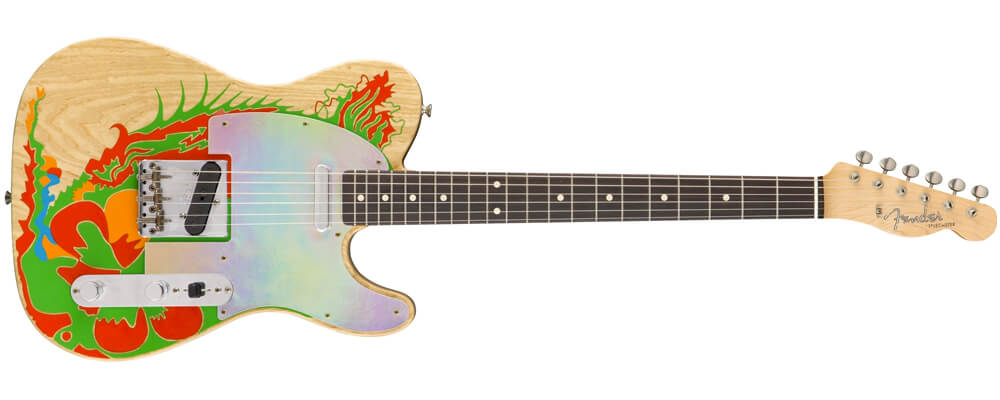 Based on the legendary 1959 Telecaster that powered Led Zeppelin's debut album and one of rock music's most iconic solos – the Dragon Telecaster is an ash body guitar with Jimmy Page's iconic "dragon" artwork under a gloss urethane finish. An absolute flamethrower of a guitar, we feel that this guitar's searing tone and garish design absolutely embodies the best characteristics of an all-powerful dragon.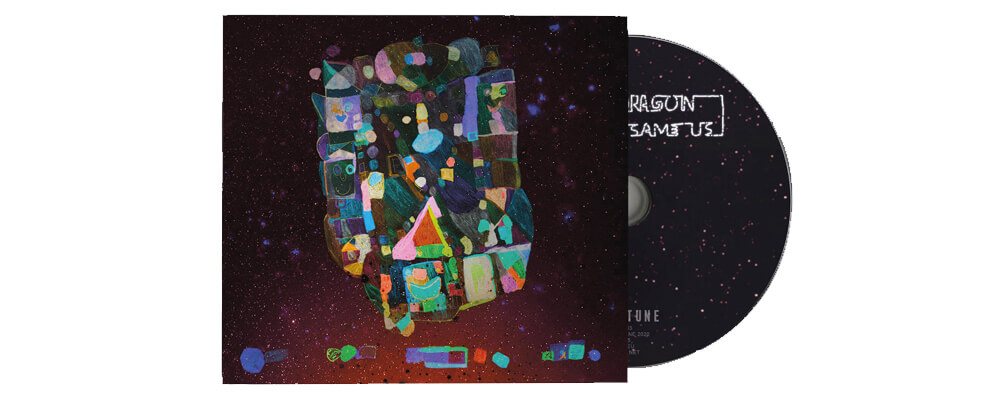 Hailing from the land of Sweden, Little Dragon are an electronic music group that has gotten rave reviews from the music connoisseurs within the Swee Lee team. While their namesake has made them an easy inclusion under this theme, we assure you that the catchy tunes of Yukimi Nagano, Erik Bodin, Fredrik Wallin and Håkan Wirenstrand are worthy of a good, long listen. With a healthy dose of dream pop, soul, and alternative R&B, "New Me, Same Us" sees the band return to their band's roots, much like how the Chinese New Year functions to bring us all back to our family's origin – home!

Ibanez EGEN18-DRG Herman Li Signature Electric Guitar w/Case, Dragon's Blood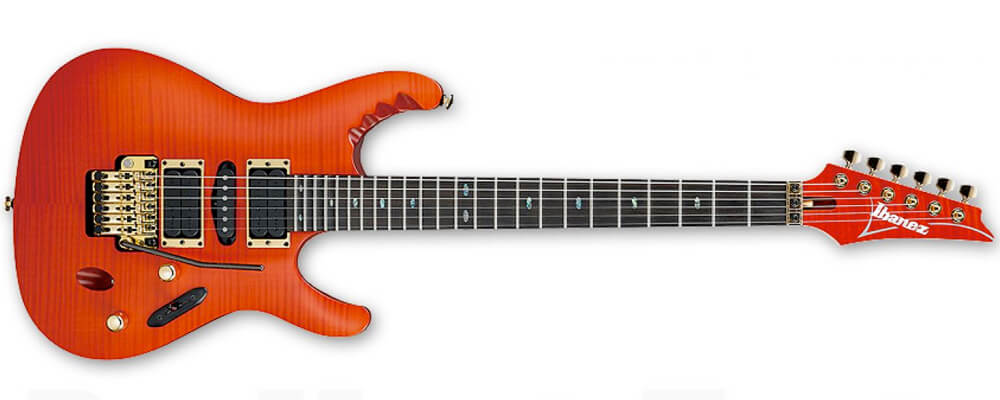 The signature guitar of power metal extraordinaire, Herman Li, the Ibanez EGEN18-DRG is the ultimate superstrat for playing songs about fantastic quests and mythical lands. With Herman's custom DiMarzio pickups, a kung-fu grip on the upper-horn and ultra-smooth Edge Zero tremolo – you've got everything you need to play at warp-speed or replicate nostalgic 8-bit sounds from the NES. If it be true thou art Dovahkiin, then rejoiceth because in the Ibanez EGEN18 – thee hasn't hath found thy dragon bone mace.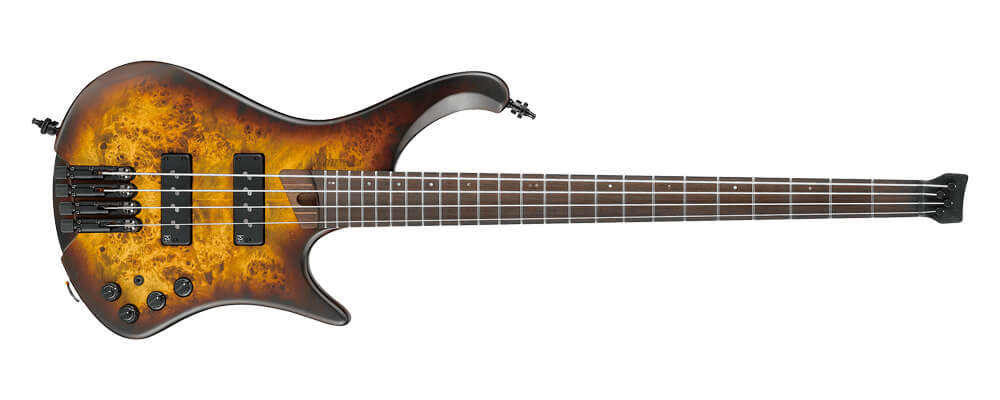 We've not forgotten about our bass heads while crafting our list and we're certain that this inclusion is certain to blow their minds. Finished in a stunning Dragon Eye Burst, the Ibanez Bass Workshop EHB1500 is an immaculate headless bass that further affirms the Japanese guitar maker's position at the forefront of bass innovations. With its ergonomic, lightweight body and a super-fast graphite-reinforced 9-piece panga panga/walnut neck – this bass has all the modern features that even grandma will appreciate!
🧧Angbaos
These red money-filled envelopes are usually given to children and unmarried adults. Why? To spread fortune and prosperity to family and friends of course! Much like how the angbaos give us so much joy, take a look at some other scarlet-tinged gear that also provides a large amount of happiness too!
P.S. We've got a special edition CNY Gift Card available for a limited time only – a perfect way to share prosperity to your music-loving friends and family this Chinese New Year.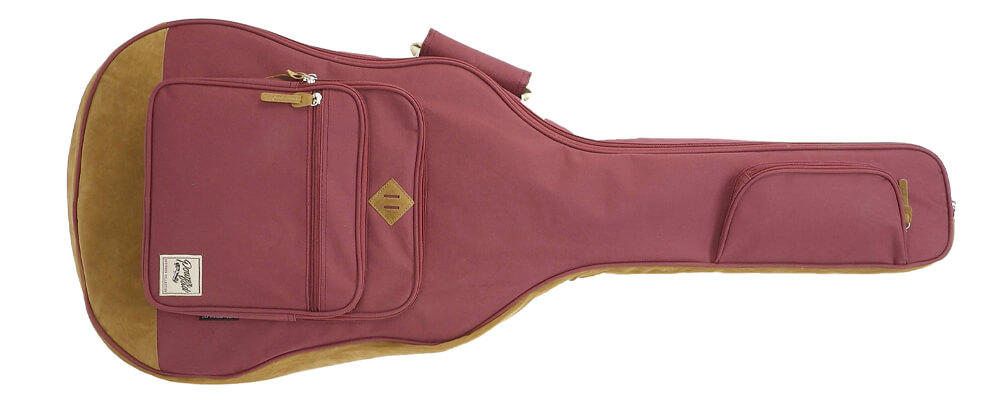 While we'd take an angbao anytime, we wouldn't be averse to receiving a guitar in a fetching red gig bag too. Designed and manufactured to provide next-level protection for your prized instrument, the Ibanez Powerpad Guitar Bag is a stylish, water-repellent gig bag that fits well with urbanite sensibilities. In between its generous padding covers, ergonomic handles and straps, and roomy compartment pockets for your tablet, electronics, and guitar accessories – the Powerpad Designer Collection is a reliable instrument enclosure that functions as the perfect complement to a red-themed OOTD.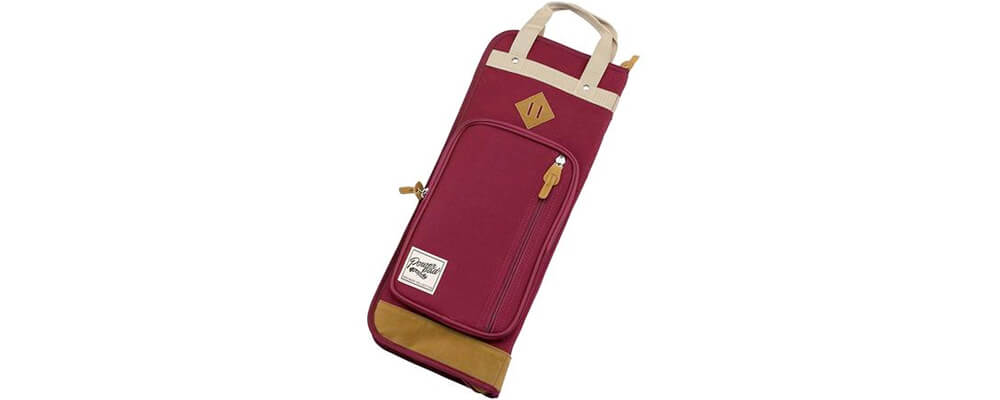 Even drummers can get their red bag for the season! Similar to the trendy aesthetic of the trendy Ibanez Powerpad gig bags, the TAMA Powerpad Designer Stick Bag has multiple colour options (but why would you want anything other than red during CNY). With a durable nylon exterior, space for twelve pairs of sticks, and inner pockets for other electronics and accessories – this designer drum stick bag does the job and looks great while doing it.
Fireworks
Ever wonder why fireworks light up the sky as we enter the new year? The tradition has its roots in a tale of the Nian, an ancient monster that emerges on every eve of the new year to hunt humans. Long story short, firecrackers are supposed to scare off this evil entity and also, bad luck. So people stay up on Chinese New Year's Eve and set off firecrackers at midnight and again, in the morning, to welcome the new year and invite in good luck. Want to do your part in chasing away baddies? If so, take a look at some of the premier noisemakers we have in store.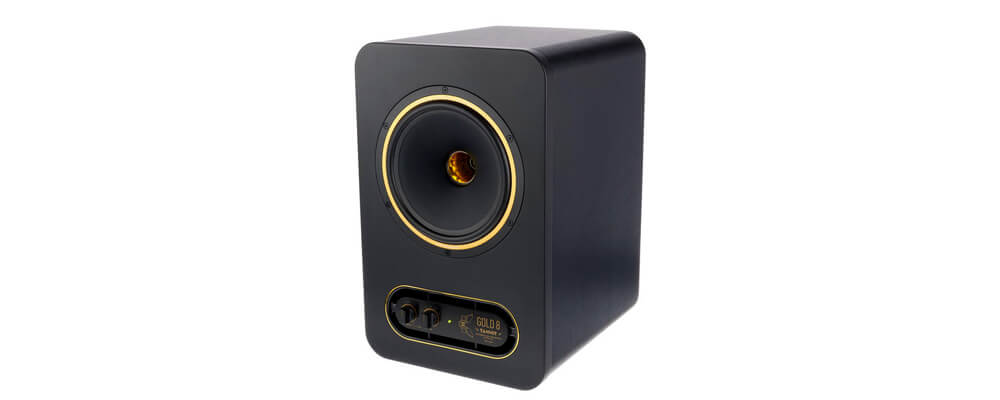 With a vaunted 90 year legacy of audio excellence, Tannoy's studio monitors simply do not disappoint. Providing high-quality sound at an affordable price point, the Tannoy Gold 8 speakers are not only very "Ong" in name but also are expertly engineered to provide the most accurate, uncoloured representation of your audio as possible. A nearfield reference monitor that meets the demanding needs of music recording and broadcast at a great price – we can definitely attest to the decibels that these studio monitors can go to.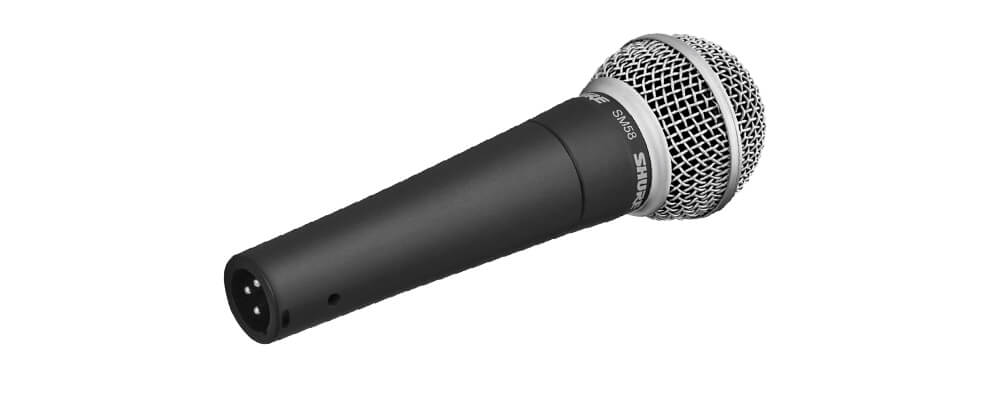 Who says chasing away the Nian monster has to be limited by sounds of explosions and blasts? You always have the option of scaring monsters away by means of loud karaoke sessions too! One of the world's most popular dynamic microphones, the SM58 is a bulletproof mic that is very effective at capturing vocals or instruments on any stage. If your idea of chasing away misfortune is an all-day song marathon, then we'd definitely recommend pairing this legendary microphone with your PA system for a good ol' rollicking time.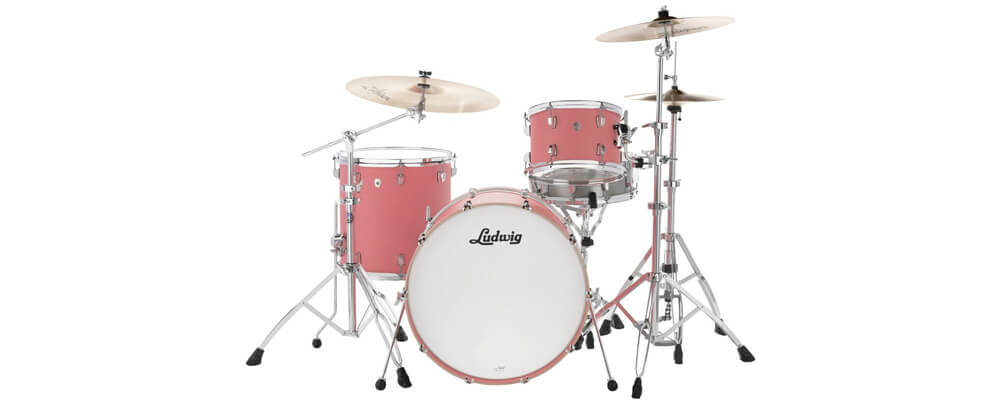 Nothing shakes the place up more than a drum set! So if you're going all in to banish monsters (and probably your neighbours too!), the Ludwig NeuSonic drum kit is a pretty good place to start. Drawing on more than 100 years of drum-making expertise, these 6-ply maple-on-cherry shells blend classic Ludwig warmth with modern power and volume. Made in the USA and finished in a very festive Coral Red, we think that the Ludwig NeuSonic is a great all-round drum set that fortuitously fits in with the CNY vibe!
The year of the Ox
Olly olly oxen free! Gearheads it is time to come out of hiding! We know the pain of constantly having to justify gear purchases to significant others and family members. So what better way to squeeze in a gear purchase or two under the pretence of getting an ox related item or two for CNY. Whether you succeed in this endeavour or not, there's definitely no fault in trying!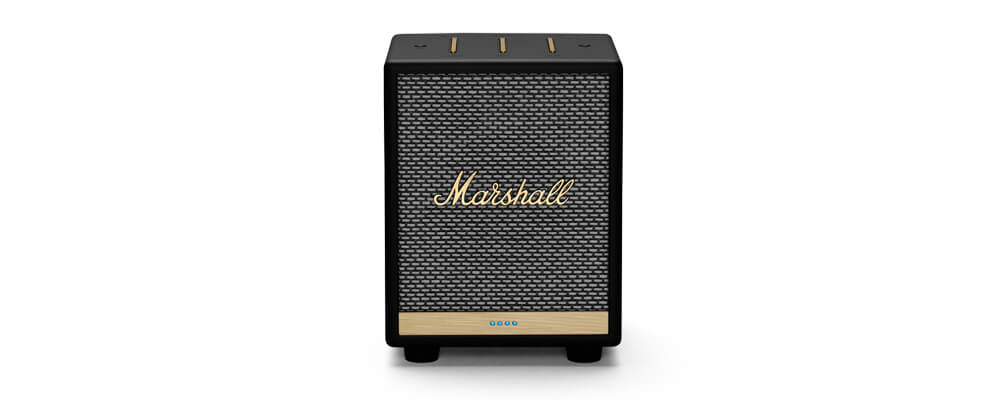 We're stretching it with this one but come on; Uxbridge isn't a million miles away from Oxbridge. A petite wireless speaker retains Marshall's iconic style and musical heritage, the Uxbridge is undeniably loud – powered by a hearty 30W Class D amplifier. Best of all, this minute Marshall comes stock with Amazon Alexa built-in – meaning you can ask it questions, adjust your music playback hands-free, and control your smart home devices. That's pretty cool if you ask us!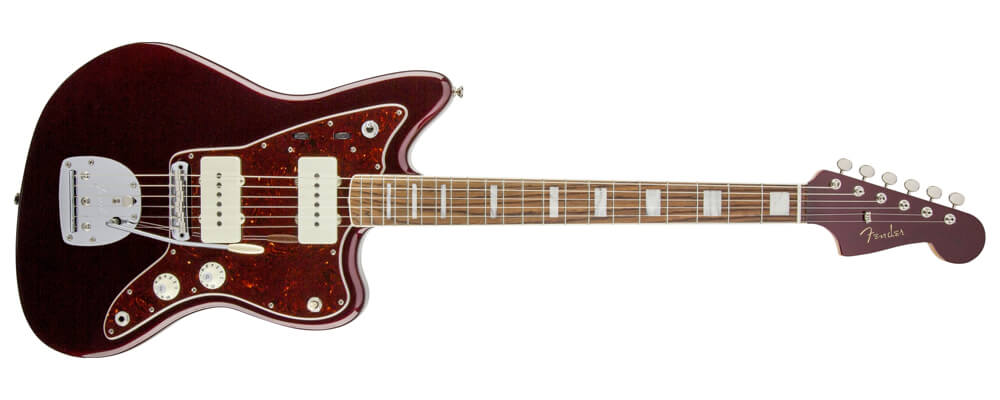 For the past two decades, Troy Van Leeuwen's work with "A Perfect Circle" and "Queens of the Stone Age" has left an indelible mark on rock 'n' roll. So when Fender dropped his signature Jazzmaster a few years ago, it definitely became an instrument we were instantly enamoured by. With its unique electronics, choice hardware appointments, and Fender's rock-solid build quality, Troy's guitar is an undeniably great and original instrument in every way. But how do you get away with purchasing this guitar during CNY? Just tell them the name of the finish and walk right on over to the cashier!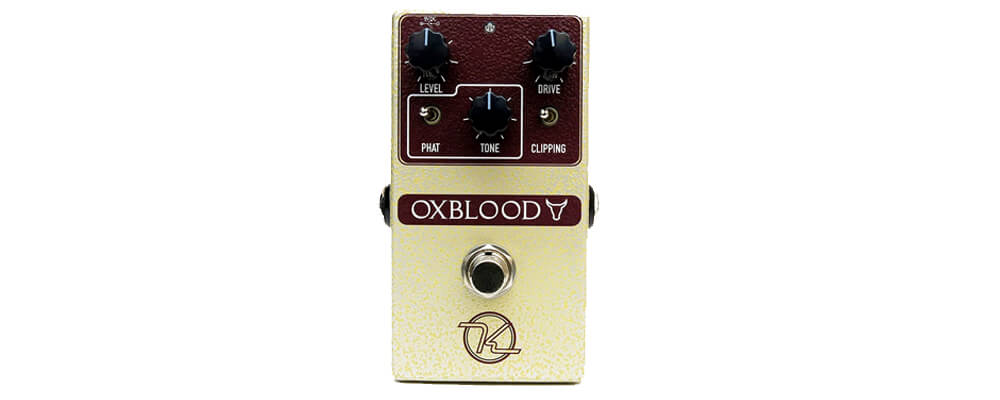 So maybe your family doesn't buy that your guitar could be finished in a colour called oxblood. Well let's do one better and have a pedal that explicitly states that on the front.
Born out of the minds of Robert Keeley, Craighton Hale, and Jack Orman, the Keeley Oxblood is built with the end goal of outperforming every overdrive pedal on the market – and they might have done just that. Equipped with two switchable diodes, a flexible EQ system, and a copious amount of gain, this red pedal gives you anything from pristine clean signal boosts to high-intensity chugs. That's an Ox-cellent pedal for sure!
Well, that's the end of another CNY blog post for another year. As always, remember to keep up with the Swee Lee Blog if you enjoy keeping up to date with product picks and new features in the future.
Before we sign off for the holidays, have a cherished time with family and friends. From all of us at Swee Lee: 新年快乐!
Read more: 8 Keyboards and Pianos for Beginners