Call yourself a hopeless romantic, but you've fallen hard for the bass guitar. And who wouldn't? It's the unsung hero of the musical ensemble, often overshadowed by its flashier electric cousin. Yet, when a song begs for an injection of groove, drive, or funk, it's the bass that everyone looks to. Adding depth and layers to a piece? The bass again!
The modern electric bass guitar was initially designed to replace the unwieldy acoustic double bass. The electric bass' versatility (and portability) was a breath of fresh air, opening up sonic possibilities across genres. The instrument itself has come a long way since then, so consider yourself spoilt for choice. Whether you're shopping for your first beginner bass guitar, or you're looking for that bang-for-buck low-ender, we'll tell you the bass-ics to watch out for – just read on!
Tone and tonewoods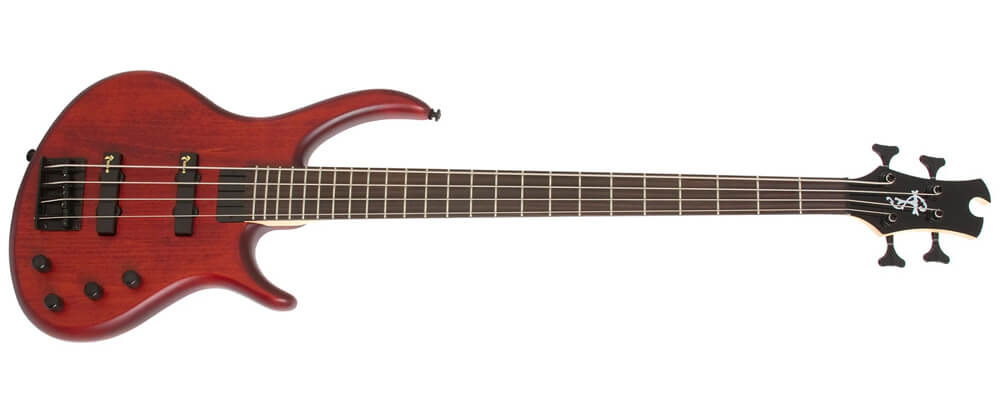 Tone, like beauty, is very much in the eye (or in this case, ear) of the beholder. So it's best to let your ears make the decision for you – when you hear it, you'll know. Hark back to the bass tones you've been listening to. Which one does it for you? Precision basses focus on full-on power, chugging out a punchy, booming tone that wouldn't be out of place on a rock album. Think Iron Maiden's Steve Harris and Nate Mendel from the Foo Fighters. Brighter-sounding Jazz basses feature more treble and mid-range tones, so you'd get more use out of them in intricate, modern compositions. Just ask John Paul Jones of Led Zeppelin or Flea from the Red Hot Chili Peppers.
Note: Jazz and Precision bass refers to the ubiquitous Fender-type Jazz and Precision bass models, sometimes known as a J-bass and P-bass respectively.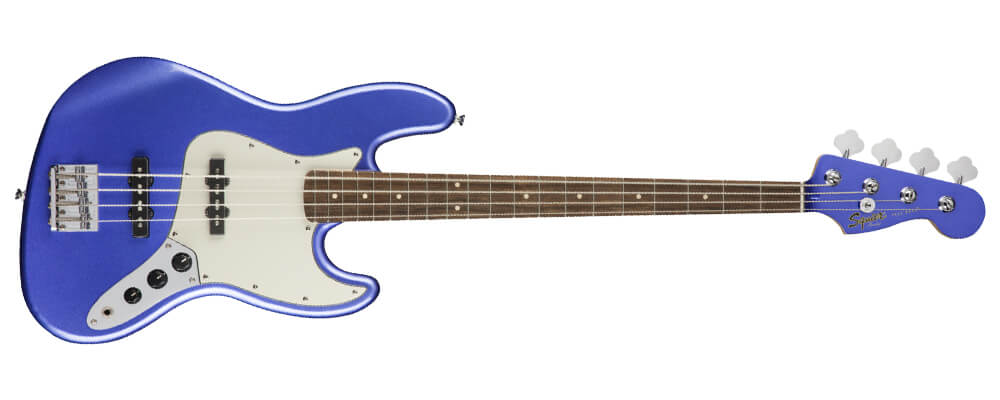 As a rule, the types of wood used for your bass top aren't just there for aesthetics. They also have an impact on tonal quality. Heavier mahoganies are lauded for their warm and full tones with good sustain. Ash and alder produce bright, sweet notes, and are balanced across all frequencies. Meanwhile, maple has a clear and resonant sound that stands out in a mix. There's also the aptly named basswood – with its shorter sustain, it's great for quicker, more intricate techniques.
4-, 5-, or 6-strings?
Now, you've got to decide on the number of strings you want. If you're just starting out, the 4-string is the industry standard for a reason. It's a great all-rounder, the narrower neck offering ease of mobility without overcomplicating things. If you're transitioning over from a guitar, you'll adjust in no time, since they share a common E-A-D-G tuning pattern, albeit an octave apart.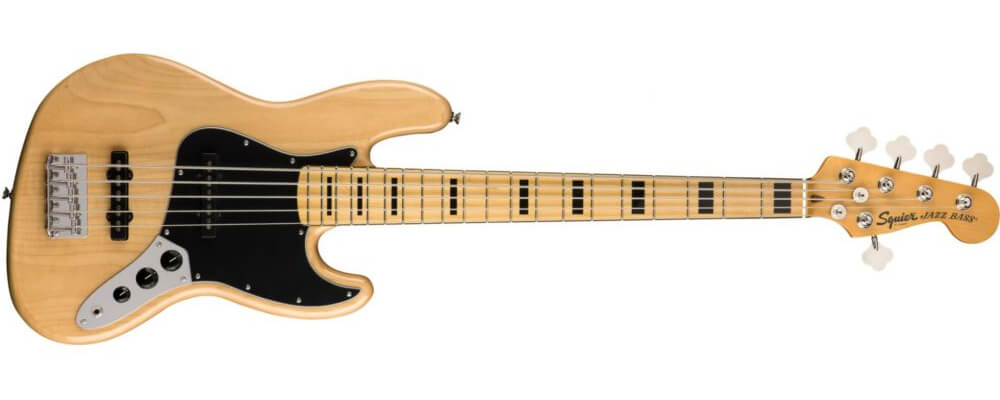 But what do the extra strings add? Simply put, they're there to facilitate an extended playable range. The additional lower B string means you'll effortlessly chug out low-end notes that would normally require alternate tunings or effect pedals on a 4-string. This is especially significant when playing in an ensemble, as you'll gain the ability to isolate notes and avoid clashing with mid-range outputs from other instruments.
And who are we to say 6 strings are too much for a beginner bass guitar? The 6-string beast has an extra high C string in its kit, so you'll get to show off your coolest solos and licks with this baby.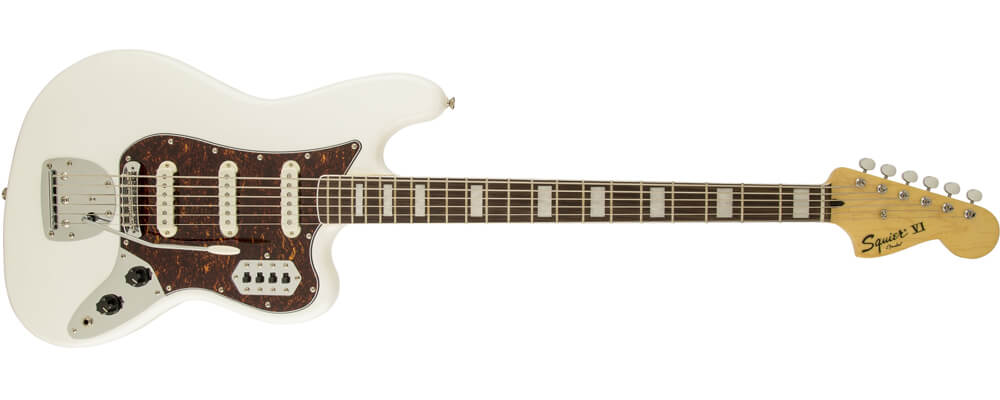 Don't think you'll always have to stick to a single type either. Each bass has its own place in a musical repertoire, and once you've mastered the 4-string, there's always room to get a 5- or 6-string as well. Variety is the spice of life, after all.
Feel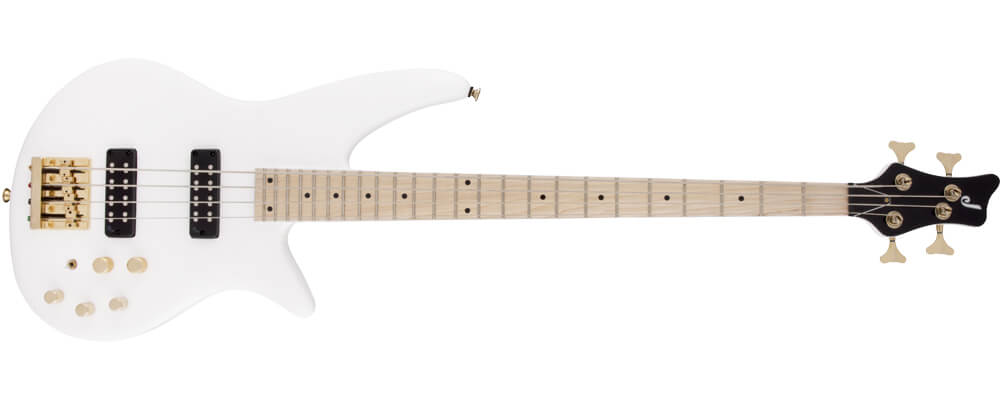 Another aspect that's purely subjective, but oh-so-important. Face it, a beginner bass guitar that isn't fun to play isn't going to make you want to pick it up again. How do you know which one is right? Once again, there's no substitute for the personal touch. If you can't make it over to a store, here are some things to look for:
Neck shape
Without overcomplicating things, a bass guitar's neck shape (also known as neck profile) may determine how your grip rests on it. Types you might come across include the U-shaped, D-shaped, C-shaped, and V-shaped. Most modern basses have a half-oval C-shaped necks, but you might like the flatter feel of a D-shape or the higher shoulders belonging to a U-shape. V-shapes possess the smallest radius, so thumb-positioning could be a bit tricky with these. There are asymmetric-shaped necks out there, but these are pretty rare. As you further expose yourself to more and more bass guitars, you'll slowly start realising what kind of neck you enjoy playing most.
Thickness and fret spacing
Building onto the above point, you'll find that across brands and models, the same shapes won't necessarily have the same dimensions. Even though neck-width gradually increases up the neck, most bass players hover around the first 5 frets. Jazz types usually taper off to a slender nut width, offering more precision than (ironically) a Precision. Shallower necks and smaller frets are what's often recommended to younger musicians and those with smaller hands, but we say it's all down to your grip. Sure, these factors do make a difference, but much like writing styles, everyone holds their instruments differently.
Weight
A small note, but one that could be important depending how you plan to wield your guitar. If you're sitting with it propped on your lap, a heavier bass might not really faze you. But when you're strapping it around your neck and moving about on stage, it's a whole different story. Solid wood guitars are bound to be heavier, so stop and consider if you need something more lightweight.
Ergonomics
An often-bandied about the term, but what does it mean? To put it simply, it's how basses are constructed to reduce player strain and increase comfort. The bass is generally heavier than a regular guitar at the best of times, so ergonomic qualities go a long way in easing your playing experience, especially for the beginner
Body profiles like concave backs fit closer to the body and add much-needed stability and balance. Some bass guitars are designed with huge cutaways that allow for high fret access. Another important thing to look out for is the position of the strap buttons. Some bass guitars are neck heavy, like the infamous Gibson SG Bass. A well-located strap pin prevents the unwieldy neck dives so hated by bassists everywhere.
Active or passive pickups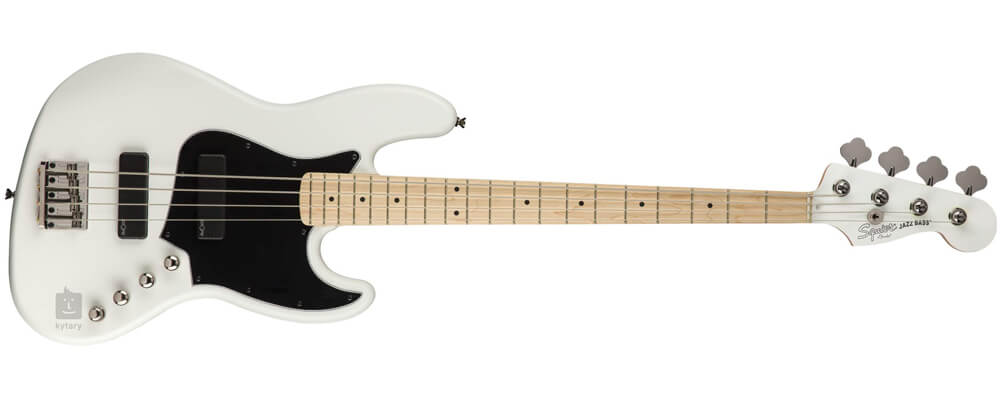 Passive pickups are old-school, blasting out dynamic, lo-fi sounds with a warm, full tone. Forgetful sorts won't need to worry about their battery dying in the middle of a gig with these, and they're simpler to use. On the opposite end of the spectrum, modern active pickups boast bright, percussive tones with higher outputs – a good thing if you'd like to be a bassist who likes to stand out. Control is the name of the game, as you'll find yourself experimenting with the EQ controls for dramatic shifts in frequency and tone.
Picking the bass you want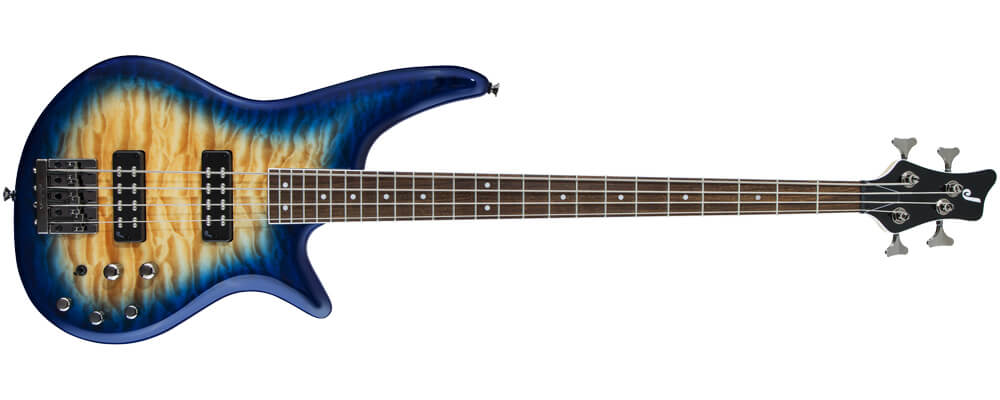 At the end of the day, there doesn't have to be a long-winded, academic reason behind choosing the perfect beginner bass guitar. Maybe you grew up listening to James Jamerson or Les Claypool, and you're compelled to follow in their footsteps with something similar. Or perhaps you caught a glimpse of this knockout model in a store's window, and you just can't resist its call anymore. Sit down with it, play it, and go with the one that inspires and motivates you. That's just as important as all the technical stuff. As long as you love what you're playing, you're more likely to keep on slaying.
---
That's about as low as we'll go for your introduction to the bass guitar. You don't have to take it from us, but you'll soon learn that playing the bass is a whole load of fun and the journey to get to the level of your bass heroes is thoroughly rewarding. As always, Swee Lee stocks a huge selection of bass guitars for all walks of bass players – from the beginner all the way to the boutique.
If you'd like to shop our full range of bass guitars head over to our online store. If you're looking for any bass-related advice, you can always drop us a message and we'd be happy to help you out!
Read more: What are the Best Instruments to Learn Music with?