We're on a roll this year! It's the third month of the new year and we're welcoming another new face into the Swee Lee family. This time, we've got something that will definitely please the vinyl junkies out there – Gadhouse!

Founded by two passionate engineers inspired by classic aesthetics, Gadhouse is a brand that seeks to combine the best aspects of retro and modern technology for music lovers of today! Meshing the peerless vintage sound of vinyl with the ease of modern connectivity, Gadhouse's turntables are a unique blend of old and new that has us feeling a sense of nostalgia for the steam-punk timeline we never had.

But enough of talking about feelings, let's put the spotlight on some of their products that we've got stocked up.

P.S. Remember the "Pick up the Groove" promo we had going in our stores? Well we've got great news for you vinyl buffs – we've extended the promo to our online store. From now till 6 April 2021, you'll get an 18% discount for selected titles on our online store. Don't miss out on this great deal!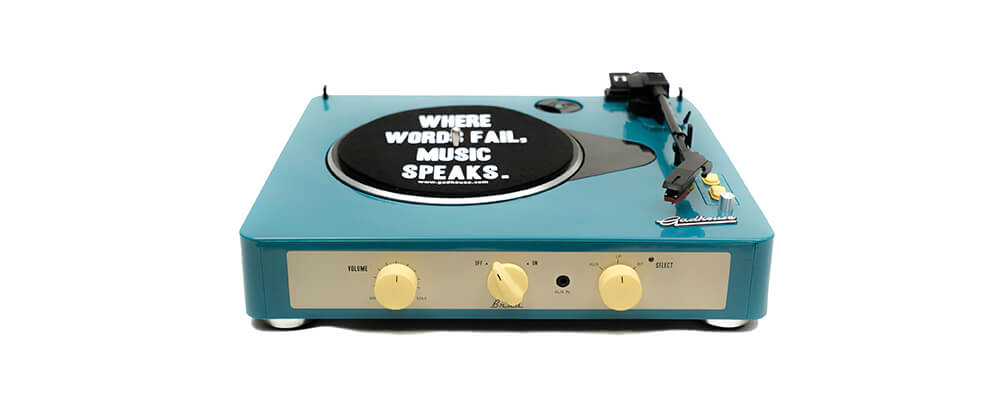 With a budget-friendly price, ease-of-use, and the convenience of wireless playback, the Gadhouse Brad is a fantastic stand-alone, 3-speed turntable for any fledgling vinyl enthusiast. A bold turntable that captures the visual essence of yesteryear, Brad is equipped with a well-made deck and built-in speakers that keep the music playing.

While Brad may be comfortable on a steady diet of vinyl platters (7-12″ vinyl), it isn't averse to snacking on an MP3 file fed through Bluetooth 5.0 or via its 3.5mm audio jack – ensuring that you'll never be left musicless even without your records. In fact, while Brad could croon all day, it also isn't against being part of an ensemble. Brad's RCA audio outs allow you to connect out to any speaker unit, giving you the option to go as loud as you want. However, if you're looking for some musical privacy, an additional 3.5mm audio jack lets you connect headphones to Brad for some alone time.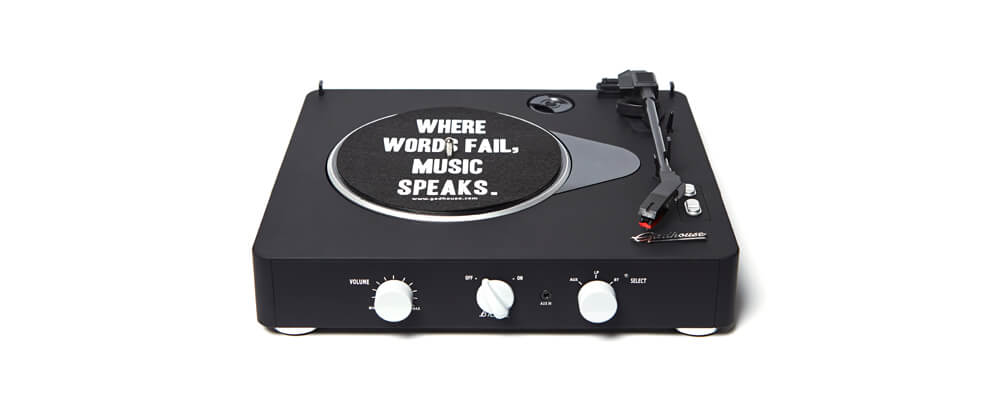 Brad's dark phase isn't anything negative to concern yourself with, in fact we'd go as far as to say it's a welcome improvement. A remix of the original Gadhouse Brad, the Black Edition has all the all the bells and whistles as the standard version but with two marked differences: wireless streaming and a built-in 2000mAh battery.
What does that mean? How bout being able to stream your LPs to any Bluetooth-enabled speaker or headphones for crisp, clear audio without the clutter of wires to spoil your vibe. And now with portable juice, you'll be able to easily take the BE Brad out of special occasions and excursions. Its long-lasting 2000mAh battery delivers up to 3-4 hours of playtime so you can dance the night away wherever and wherever.
Simple and sophisticated, this belt-driven turntable is a sound choice if you desire an untethered vinyl experience.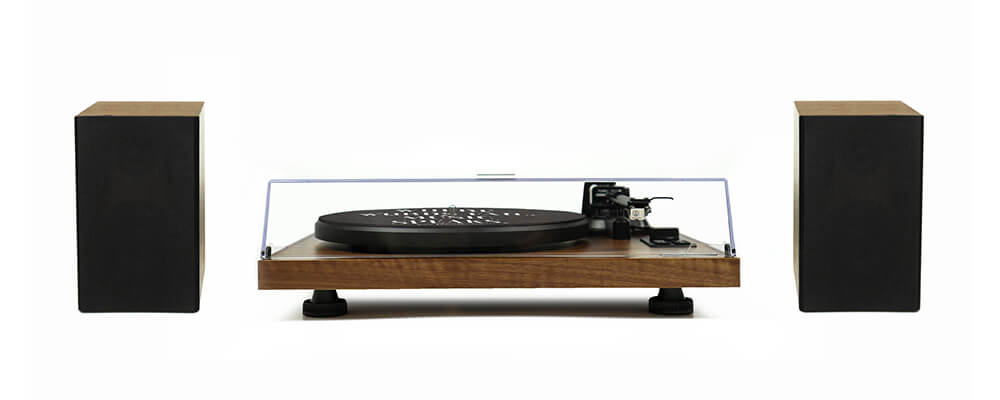 If Brad is the precocious youngin of house of Gad, then Henry is undoubtedly the suave uncle that commands attention whenever he goes. Effortless and charming, Henry is a timelessly stylish turntable and speaker set that will appeal to intermediate vinyl enthusiasts.
Let's get the basics out of the way first! Henry comes dressed with a durable steel plate – a functional attire that keeps your LPs stable for some of the smoothest and clearest listening experience. Henry's great mellow sound is also consequence of it leveraging on one of the most trusted audio brands in business – utilising Audio Technica's T3600L's moving magnetic cartridge for the best music fidelity possible.
While its adjustable RPMs (33⅓ and 45 RPM) and Bluetooth receiver function are great features for any modern turntable, the main ace up Henry's sleeve is its USB encoding capabilities. What does that mean? How bout having the ability to digitise your favourite vinyl to 320kbps lossless files for on-the-go listening later.
In between its mid-century mahogany wood, low-noise design, and complimentary 60 watt (RMS) Bluetooth speakers – we think that this turntable and speaker combo offers amazing value for any vinyl aficionado.
Check out Gadhouse's range of turntables at our flagship store at The Star Vista, or browse them on our online store. As always, sign up to our mailing list, or follow us on our social media to keep up with new audio arrivals.
Read more: Welcome Victory Amps: British-made, All-tube Boutique Tone