What makes a rock guitar, y'know, rock? We can debate hardware and build all day long, but it boils down to one thing – sound. Glassy cleans. Colossal distortion. All the staples of your favourite rock song, pumped out by the sexiest stringed instrument in town.
These days, competition between brands is fierce. The market is flooded with different interpretations of mega-octane guitars. It isn't hard to find one that ticks all your boxes, even if the biggest box happens to be your budget. Players should never be limited by their financial sitch. Hence why we've decided to whip up a list of guitars that'll suit your bank account. And with industry standards at an all-time high, you won't stumble upon any duds here.
The Finest Rock-Ready Guitars
Whether you're intent on an all-rounder, or more interested in electric axes with an undeniably wicked edge – you'll find them all below! Let's get ready to rumble with the best rock-ready guitars for under $500, $1,000, and $2,500.
Read more: Fender 2022 New Arrivals
Best rock-ready guitars under $500
We're starting on the economical side with three picks that are top-notch performers whilst being affordable.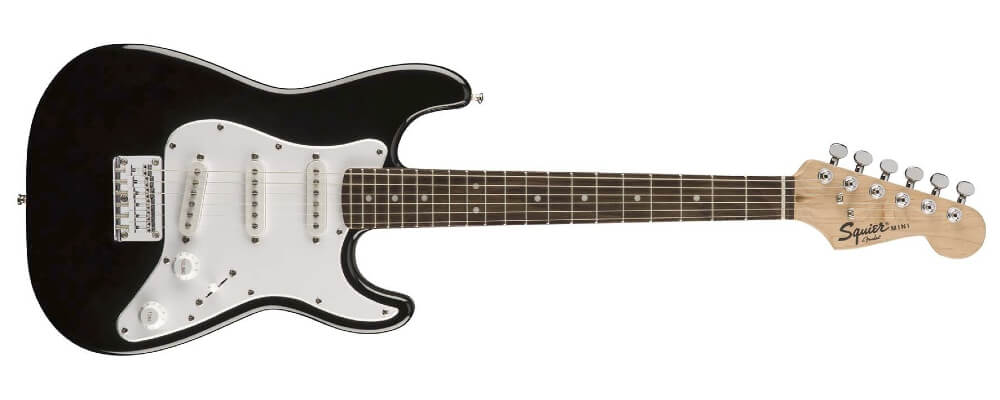 Tiny and travel-friendly, this Strat is ultra-portable and manoeuvrable – thanks to a compact 22.75″ scale length. And don't let its small size downplay the appeal. It's got enough coolness cred to feature in Machine Gun Kelly's arsenal. Much like its older brother, it's outfitted with a 60s-style headstock and three single-coil pickups. Expect bell-like chimes from the get-go, but the 5-way selector is there when you want more tonal options.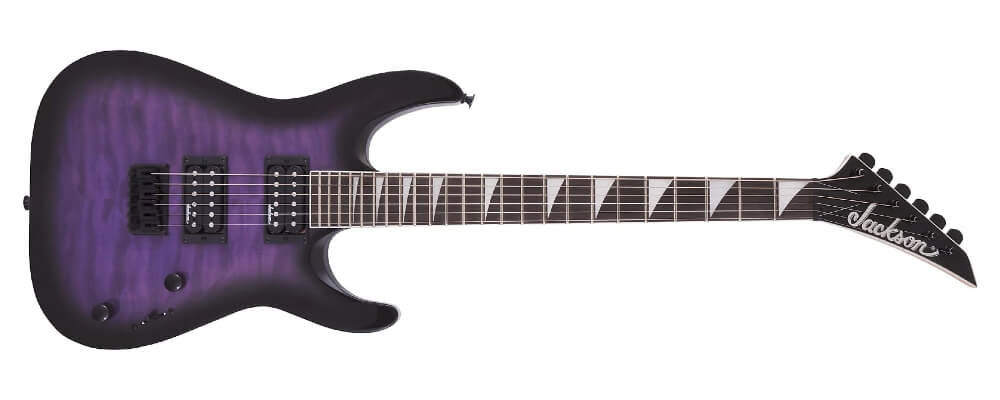 That's right, even metal guitarists can score a bargain now! The Dinky's shredding pedigree remains unmatched. Chalk it up to the dual high-output humbuckers that aren't afraid to go hard. Channel some of the aggression into blisteringly fast riffs. After all, that's what its slender graphite-enforced maple neck was made for.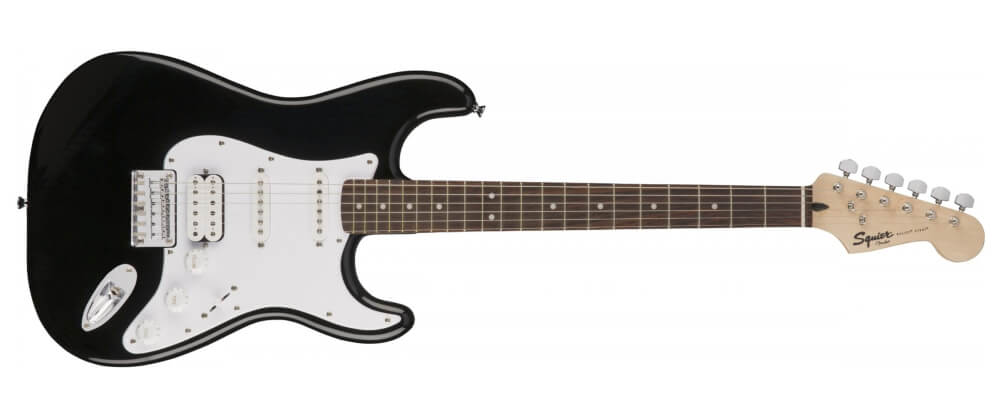 Newbies, look no further for your first axe. Expect all the familiar Strat sounds through its trio of single-coils. Bridge tones run the gamut of crisp and bright, while the neck pickup eases into Texas-style blues. Sound shaping is a breeze, once you've gotten the hang of its 5-way switch and 2 onboard tone controls.
Best rock-ready guitars under $1,000
Has a little bonus come your way on payday? Treat yourself to something nice, like one of these four all-star axes.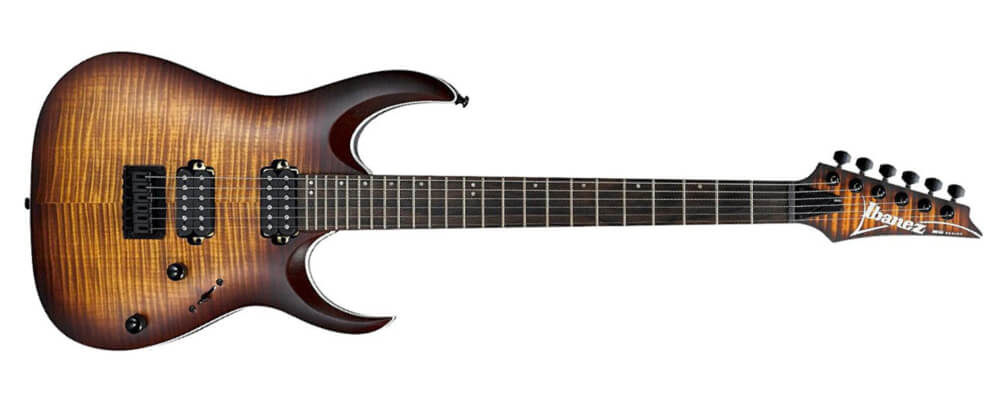 What goes up and down at the same time? This Ibanez solidbody that's high on speed but low on drag and friction, of course. Its 3-piece maple Wizard neck plays like absolute butter – perfect for finger gymnastics! Paired with double Quantum humbuckers and a 5-way switch, it's got enough tonal variety for hours of performance. That's when you'll be glad for the tuning integrity its fixed bridge gives.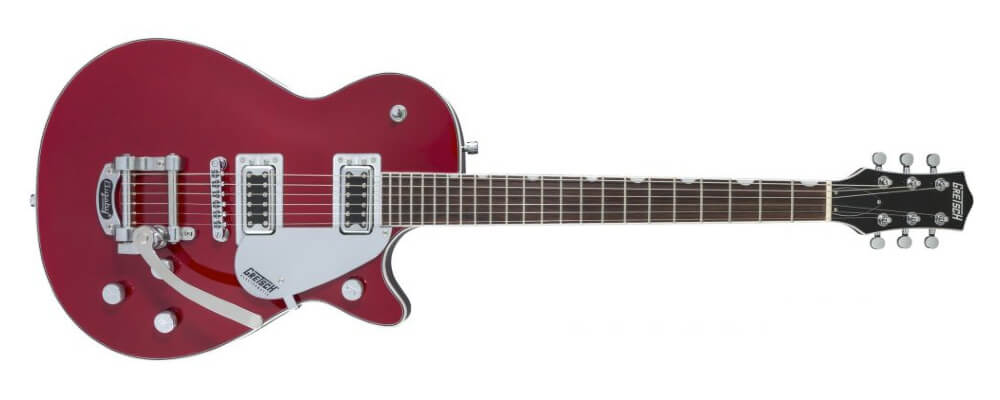 With its chambered mahogany body, the Electromatic Jet has that definitive creamy Gretsch tone craved by many. Argentine virtuoso, Ricardo Mollo, has been known to coax more than a few tasty tunes out of his orange compadre. It's no lightweight in the hardware department either, wielding a set of highly-compliant Black Top Filter'Tron pickups. Tack on the anchored Adjusto-Matic bridge with Bigsby B50, and you'll never run out of sustain or tremolo again.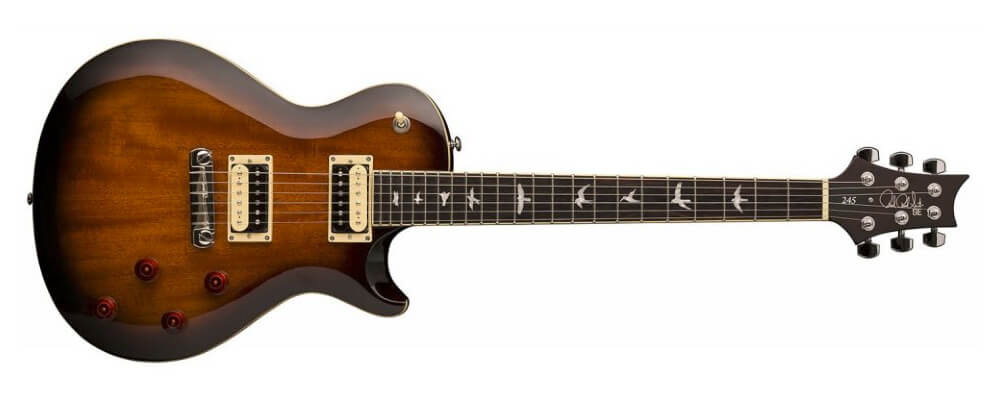 If guitars threw beauty pageants, this all-mahogany, single-cut solidbody would come out tops. It'd have to be to get aces like Rob Chapman and Rabea Massaad's attention. Intricate woodgrain, lustrous translucent finish. That's even before you've seen PRS' emblematic birds inlaid in mother-of-pearl across the fingerboard. Thanks to a duet performance from the 245 "S" humbucking pickups, it's a treat for the ears too!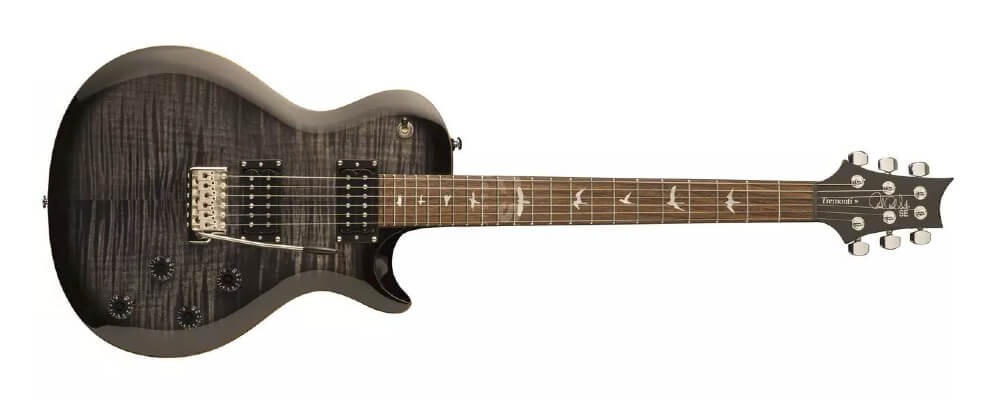 Creed's founding member knows what an exceptional guitar needs. First, polished bevels on the sides that gently hug your body to minimize discomfort. Second, a svelte Japanese-made Wide Thin neck to keep speed solos on the menu. Finally, a set of "S" humbucking pickups that send tonal aspirations into a chunky, gain-filled frenzy. Can you go any higher?
Best rock-ready guitars under $2,500
For when only the finest tonewoods and hardware will do, these instruments are the best that money can buy.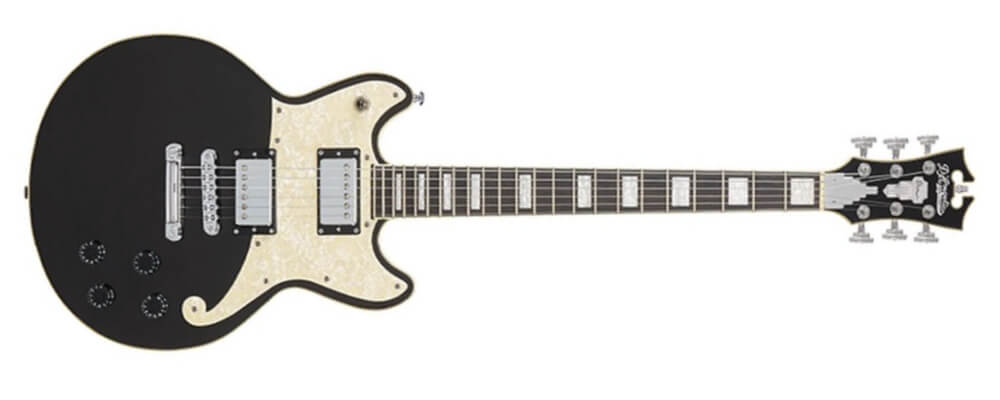 Check out the curves on this baby. Generous double cutaways give effortless higher fret access as you slide down the slinky ovangkol fingerboard. Playability is the Brighton's forte, and it audibly matches that with a pair of well-balanced Seymour Duncan humbuckers. For moments when only single-coil tonality will do, simply let the push-pull tone pots work their coil-splitting magic.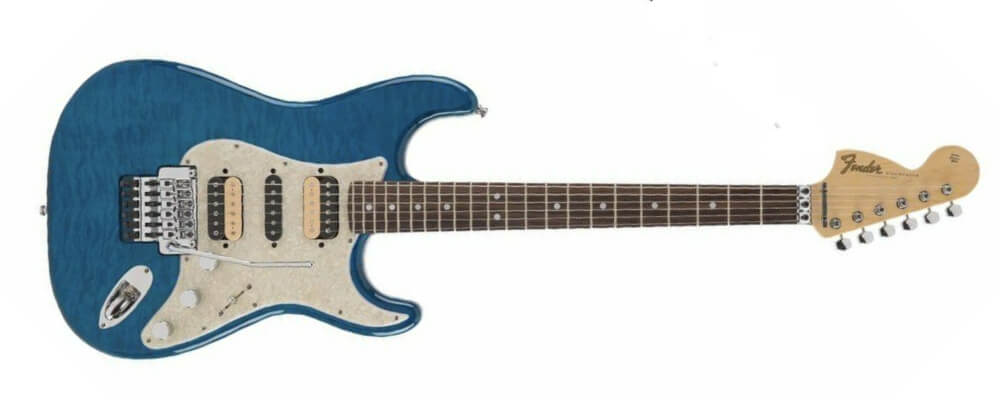 TUBE's lead guitarist makes his tastes known. Atop the soft V maple neck of his signature axe lies a reversed headstock to keep notes taut and in-tune. On the pickup front, he's gone for an ever-flexible HSH arrangement. Hear the Dimarzio humbuckers launch into crystalline highs and raspy lows, then cue the middle's Custom Shop Texas Special pickup for extra sonic diversity.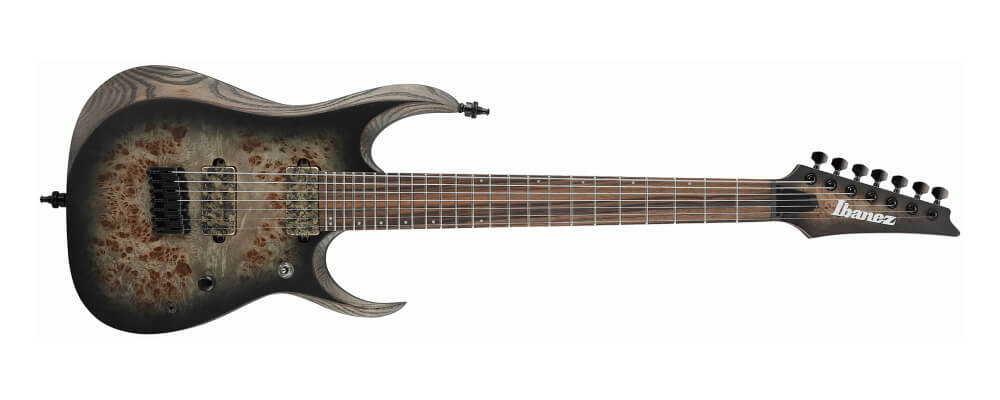 It doesn't get much faster than the Axion Label 7-String. Its bolt-on Nitro Wizard neck just begs for turbo djent runs and rapid-fire power chords. Metal-heads will be able to coax out maximum savagery from the Bare Knuckle's high-gain humbuckers. Amidst the uproar, a mono-rail bridge ensures there's still immaculate articulation and resonance. What else do you need to bring the thunder?
---
Budget aside, each of these rock-ready guitars would be a winning addition to any collection. Because at the end of the day, it's not just about specs and features. The right instrument is one that you'll want to keep playing throughout the years to come. To us, that's priceless.
The Finest Rock-Ready Guitars
So, if you think you're ready to meet your perfect match, why waste any more time? We're always ready to make the introductions over at Swee Lee. You can always have a quick browse on our website to narrow down the choices. But sign up for our newsletter first. Who knows, our next big release might be just what you've been waiting for.
Read more: Lowden Guitars: Boutique Acoustic Guitars from Northern Ireland